Finding the perfect electronic logbook for truckers in Canada is a challenging but necessary part of the job. HOS247 offers a comprehensive solution with easy to use interface and a dedicated customer support team. When drivers sign up for our e-logs for truckers, they will automatically be assigned to a support manager that can assist with managing their records. Our multilingual team can provide support for English, Spanish, Russian, and Polish truckers who need electronic logging devices to comply with the ELD mandate.
While all of the customer support provided by HOS247 is significant, truckers still need to consider the real cost of the electronic logbooks. Fortunately, there are no contracts to lock you into lengthy periods of service like many other companies attempt to do. We also offer hassle-free two-week returns if you feel as though this solution is not the best fit for your company.
Features
In addition to online logbook for truck drivers, HOS247 offers other features that are significant for a successful operation. These are features that should be considered when signing up for a new electronic logbook system. Here are just a few of the additional services offered by HOS247 for truckers and fleet managers:
GPS Fleet Tracking
Minimize the frustrations and phone calls associated with a trucking business when GPS-tracking is enabled. Clearly see where each truck in the fleet is located and its historical position so that dispatch can make wiser decisions. Knowing where drivers have been and where they are headed is crucial information for dispatch.
IFTA Mileage Reporting
Reduce the headache of filing trip reports by keeping tabs on mileage per state. HOS247 automatically calculates the distance each trucker travels in each state making it easier to automate reports for tax purposes.
Dispatch
HOS247 also offers easy to use trucking dispatch software. Fleet managers can type in the address of a particular customer and pull up all of the trucks that are located in that particular area. Add notes for the driver and assign the transport. When the job begins, the fleet manager can then monitor its status until the job is completed.
What is the Canadian ELD mandate?
Following in the footsteps of the Federal Motor Carrier Safety Administration's ELD Mandate in the United States, the Canadian ELD Mandate is being imposed by the Canadian Council of Motor Transport Administrators (CCMTA). Essentially, it will require commercial motor vehicle (CMV) operators and bus drivers to stop using paper logs to log their hours of service (HOS), and instead, use electronic logging devices (ELDs). 
Some drivers may already be using some sort of electronic device to log their HOS, but it would be a mistake to assume that the device they've been using is compliant with the Canadian ELD Mandate. As will be mentioned later in this article, there are specific requirements that a logbook app for truck drivers needs to meet in order to be considered compliant. Similarly, drivers who have been using automatic on-board recording devices (AOBRDs) cannot assume that their device meets the specific definition of an ELD according to the CCMTA.
The transition from paper logs and other types of electronic recording devices to approved ELDS must occur by the deadline set forth by the CCMTA, which is June 12, 2021. It is by that date drivers and carriers must have compliant ELDS installed in vehicles that operate according to federal guidelines, but there is more to it than that. 
Canadian ELD Mandate Background Information
More than $650 billion worth of goods cross the border between the United States and Canada every year. Considering the United States and Canada have different regulations, drivers and fleets have to comply with different rules when they cross the border, including when they are required to take a break. Keeping the rules straight can be a major inconvenience for both drivers and fleet managers in terms of what regulations need to be followed. When the Canadian ELD Mandate goes into effect, there will be much more consistency when traveling across the border on either side, benefiting drivers, dispatchers and fleet managers, as well as their carrier's bottom line. 
The Canadian ELD Mandate is similar to, but not the same as, the American ELD Mandate put in place by the Federal Motor Carrier Safety Administration (FMCSA). The Canadian ELD Mandate will ensure accountability and safety in the trucking industry. It will also serve several safety purposes that include reducing driver fatigue, which reduces the number of crashes and ensures everyone is safe on the road. The ELD mandate is also intended to make it easier to manage and track records of duty status (RODs). As a result of its ease of use and the elimination of paper logs, it will also save millions of dollars in paperwork expenses. 
The following are some additional facts about the Canadian ELD Mandate:
Canadian ELD rules aren't just being imposed to keep drivers safe on the road. They're also expected to help standardize processes that prevent harassment of drivers and keep logbooks error-free.
The Canadian ELD Mandate adopted most of, but not all of, the same provisions that the U.S. ELD Mandate imposes.
By the time the ELD Mandate is imposed on June, 12, 2021, all paper logs must be replaced with compliant ELDs that connect directly to a CMV's or bus's engine. 
In regard to what to do if an ELD malfunctions, drivers in Canada have a period of 14 days to ensure their ELD has been repaired and is functional. If they are on a trip that takes longer than 14 days, they have up until the time that they return to their home terminal. During that time, they are permitted to use paper logs. This is in contrast to the United States, which only allows a period of eight days to use paper logs after an ELD malfunctions.
In order for an ELD to be certified in Canada, it needs to have a display that shows the amount of time a driver has until they need to take a break. This is in contrast to the United States where the FMCSA does not require the display of the ELD to show the amount of time until the next break. 
A Canadian ELD must also have the ability to report the following:

On which day the driver took their two-hour break if they deferred it: Day 1 or Day 2
Whether the driver's location is north of the 60th parallel
The presence of any adverse driving conditions
If the driver is within the 75-kilometer maximum driving distance while they are on personal conveyance
Whether the driver is following the rule in regard to split sleeper berths
One of the main differences between the Canadian ELD Mandate and the U.S. ELD Mandate is that the CCMTA requires all ELDs manufactured and used for the purpose of complying with the mandate to be certified by a third party. This is in contrast to the U.S. ELD Mandate, which allows ELD manufacturers to self-certify.
Who Must Comply with the ELD Mandate?
Around 160 thousand drivers in Canada will be affected by the ELD mandate. The mandate will affect both bus and commercial truck drivers who are regulated by the federal government. The elog mandate will not affect drivers operating within one province because they fall under provincial government regulations.  If a local government chooses to employ the elog mandate, they will have to decide what works according to their needs.  Bus and truck drivers operating between provinces fall under the federal government regulations and have to observe the ELD mandate.
However, exemptions will apply for some vehicles. Vehicles operating under a specific permit issued by either the provincial or federal government will be exempted from observing the ELD mandate. Also, it is not required for vehicles with a statutory exemption to install an ELD system. A rented vehicle whose terms of agreement dictate that the vehicle is rented for 30 days or less will also be exempted. The same exemption applies to vehicles manufactured before 2000. 
Find Better E Log Solution Now
For many drivers and trucking companies, switching to an e-logbook feels like a burden. Many companies popped up after the mandate was issued, hoping to earn a quick buck from your trucking company. When drivers reach out to them in hopes of getting some support, customer service has a difficult time answering questions and providing solutions.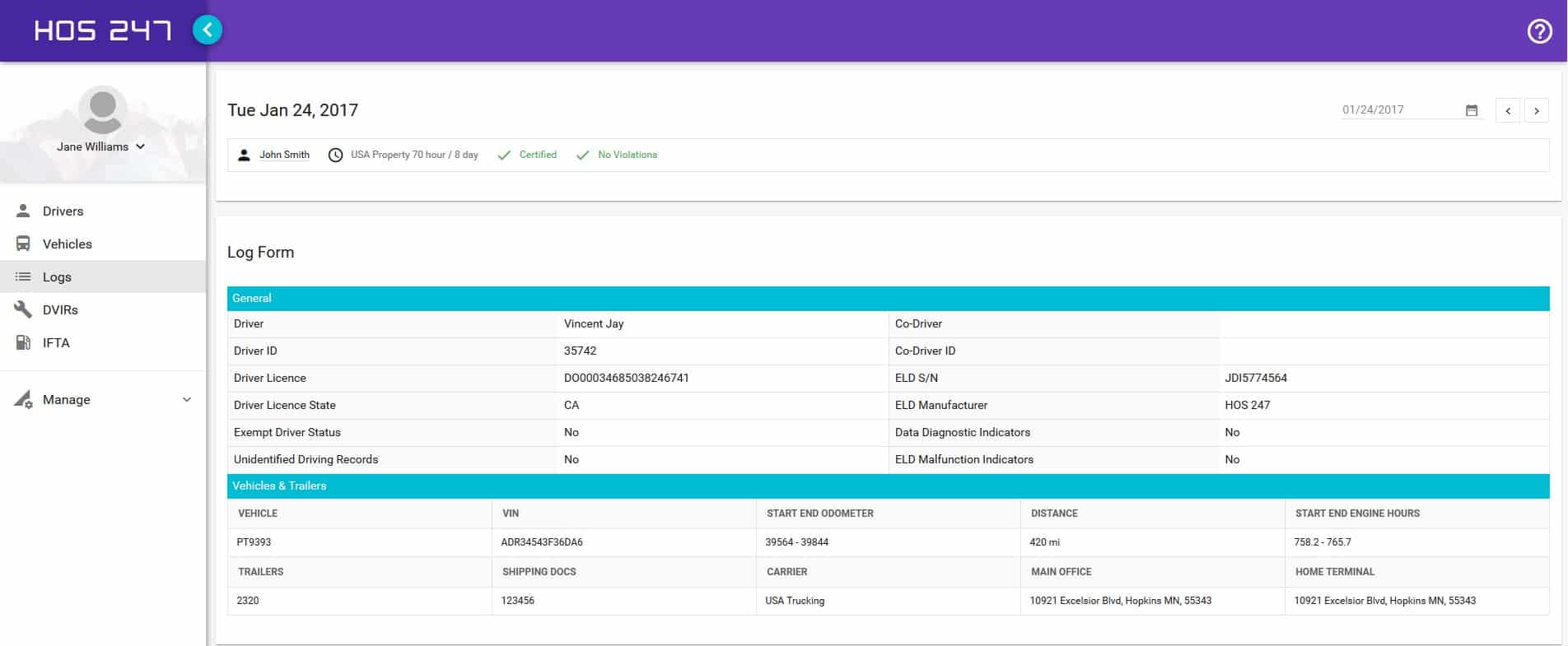 Back office managers are also finding some of the new logbook apps to be quite cumbersome. They are still spending hours of their day attempting to manage these new e logs. However, these new programs should really be saving time by making all data available with just a few clicks of the mouse. Even the drivers are hesitant to use the software because it has a difficult interface and does not meet their actual needs easily.
Unfortunately, signing up with the wrong companies might lock you into a long-term contract without truly providing the service that is needed. Many companies are pounded by heavy hidden fees for services they actually need like installation, data, training, and more. They wish that their electronic logbook had transparent pricing and a simple interface for their truckers to use.
Trusting HOS247 for all ELD solutions, whether domestic or foreign, will ensure that complying with changing regulations is as simple as a quick update. It will also prevent undue costs, stress and hardship on fleets and drivers alike. Failure to ensure compliance by the June 12, 2021 deadline could cause out-of-service orders and significant fines, so it is best to be prepared sooner than later.
HOS247 offers the solution that drivers and fleet managers have been searching for. With dedicated customer service, transparent pricing, and an easy-to-use interface, keeping up with your elogs shouldn't be such a hassle. Customers are not asked for a long-term commitment and there is a hassle-free two-week return policy because we are confident that you will love our logbook system. Start saving time and money while simultaneously keeping up with your e-logs for truckers when you sign up for HOS247 today!
"Awesome. Easy to install and use. Top notch customer service! I recommend it to everyone."


"Great company to deal with. The support team is very responsive and competent. They provided a great deal of education for our company."

"Customer service is great. They helped me to set up everything and showed how to edit my logs. Thank you."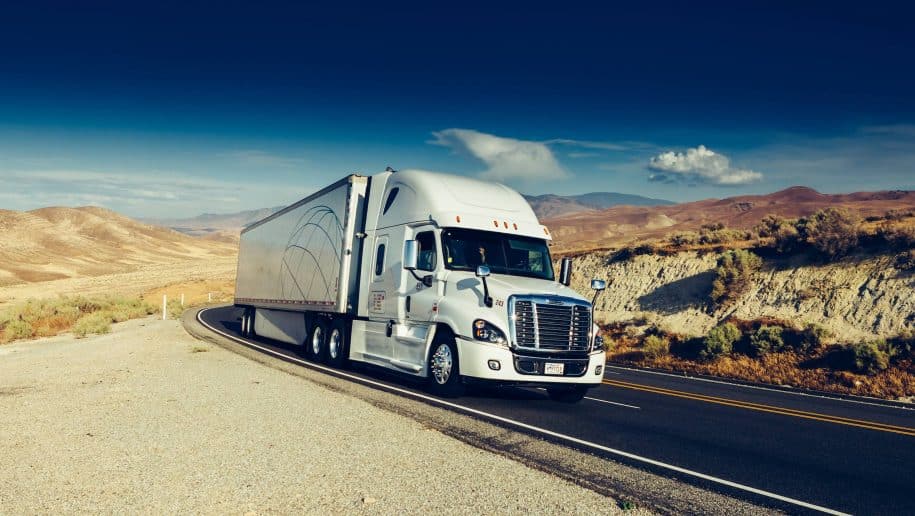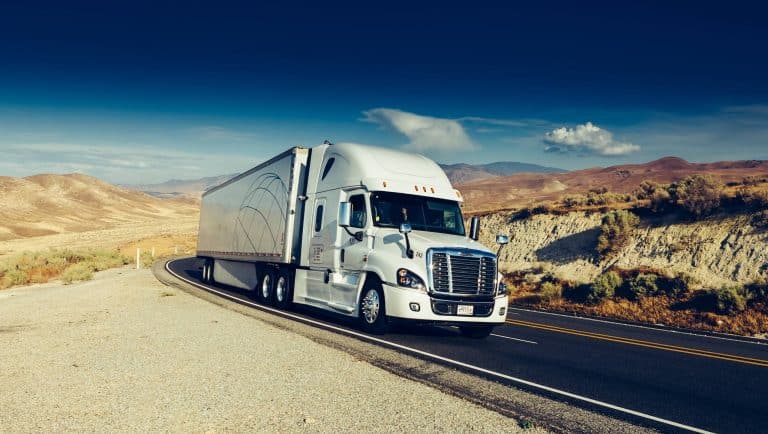 ELD Services & Devices
In order to comply with ELD regulations, fleet managers and owner-operators need to do their due diligence before the mandate is in full effect. If you are looking for a dependable truck log book for sale, it is important to
Read More »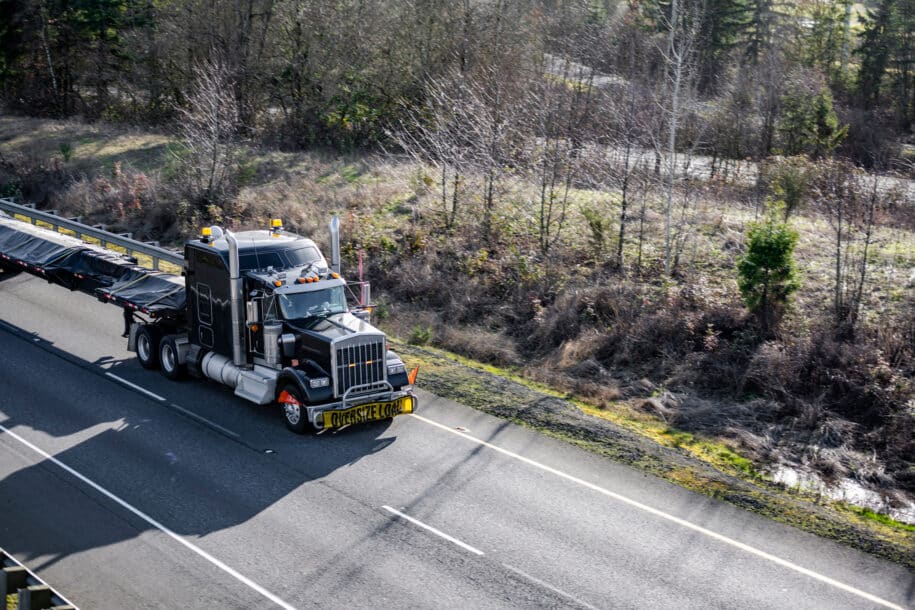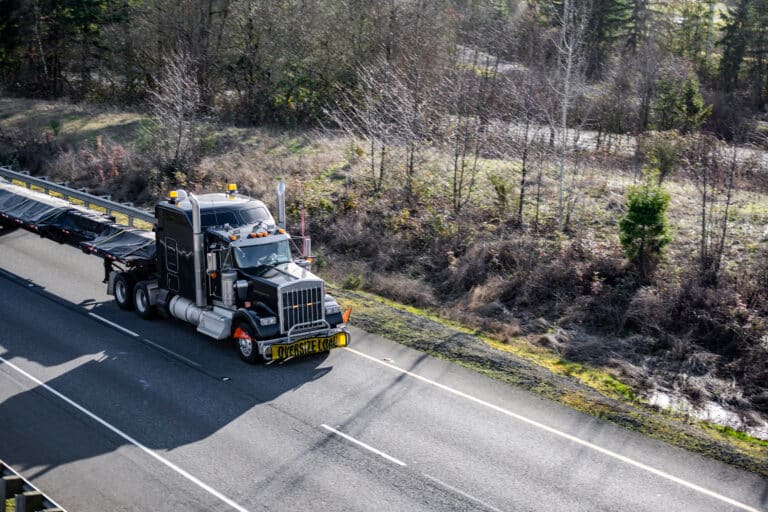 ELD Services & Devices
The ELD mandate states that commercial motor vehicle drivers under HOS rules will have to keep their RODS via a digital log book come January 1, 2023. If you are looking for an efficient device, the selection process deserves some
Read More »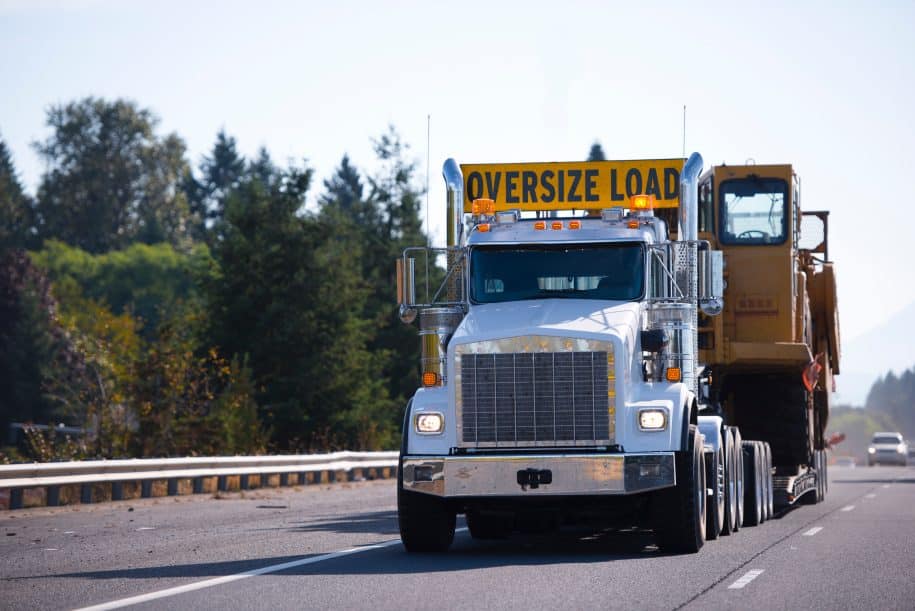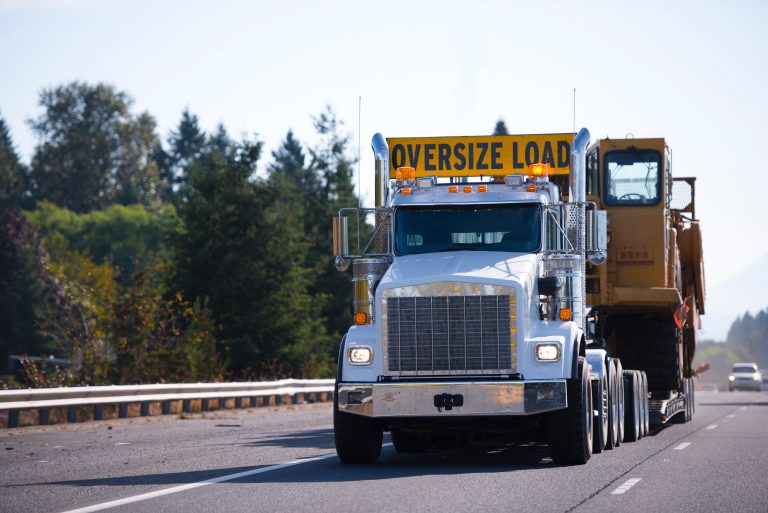 ELD Services & Devices
Transport Canada issued the ELD mandate in an effort to improve safety for drivers and everyone else on the road. The mandate requires for most truckers to utilize electronic logging devices (ELDs) to capture engine data and hours of service
Read More »