Hours of service records have been a part of truckers' jobs for many years. Paper logbooks have been the way to keep records of duty status since HOS rules became law. Drivers manually record the data on a sheet, which is then prepared in a report format on a computer by a manager.
Now that the federal mandate is coming into full effect, things are going to change. Although some truckers will still be allowed to use paper logs (more on this later), most commercial drivers will be subject to the mandate and will have to use ELD electronic logbooks to record their HOS. Full implementation of the mandate will lead to a surge in demand for elogs. For those looking for a reliable logbook ELD, this article offers information on how to choose and be prepared to comply with the new regulations.
Who Will Need to Switch to Electronic Logbooks?
According to federal legislation, the requirement for ELD logbook devices applies to property or passenger carriers like buses and trucks that operate across provinces or territories are included in Transport Canada's mandate. While most commercial vehicles come under these ELD logbook rules, some truckers can still use a paper logbook, much like those covered by DOT logbook exemptions in the United States. These are:
Statutory exemption. Carriers who are granted an exemption as stated in the Motor Vehicle Transportation Act may carry out their operations without an ELD electronic logbook.
Special permits from a local authority. On occasion, drivers might receive a special permit issued by local authorities at the territorial or provincial level. They may waive the use of electronic logbooks for the duration of the permit.
30 day-rental contracts. If vehicle drivers operate under a rental contract lasting 30 days or less, they may claim exemption from the mandate.
Vehicles assembled before 2000.  Vehicles models manufactured before the year 2000 are exempt from the incoming mandate. Since these vehicles are not compatible with elog systems, they cannot be required to use it. 
Additionally, in case the logbook ELD fails to record RODS due to a malfunction, the driver must notify their carrier and keep paper logs until the issue is solved.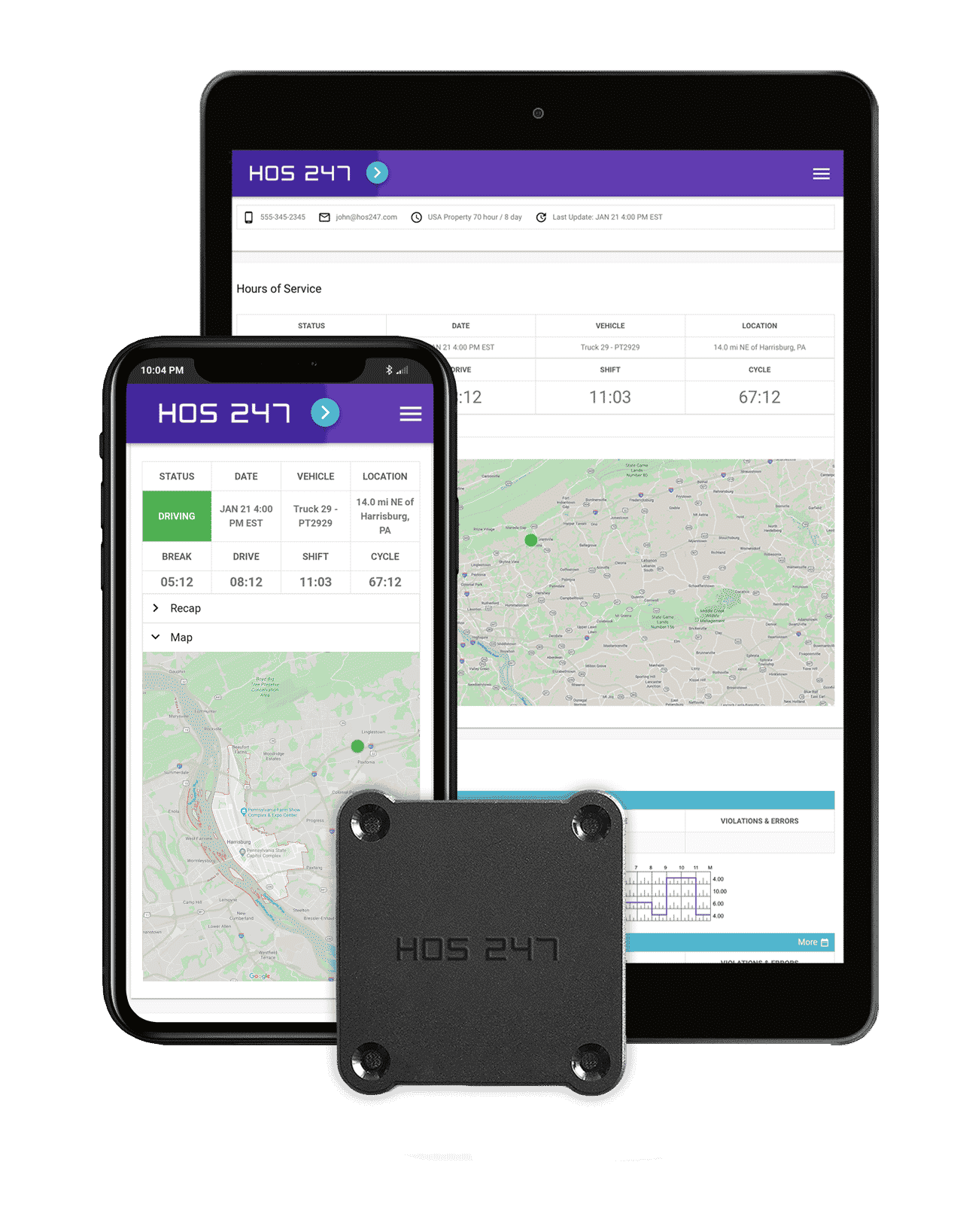 How To Recognize A Quality Electronic Logbook
A quality electronic logbook is not the one that comes with the lowest price but the one that delivers that highest value to the carrier. For truckers or carrier managers preparing for full implementation of ELD logbook rules, here is a list of must-have features:
Cloud-based electronic log solutions. The data recorded by the electronic logging device is crucial to any business for future reference if needed. The data can be lost due to a malfunction of the device, the phone or the tablet. To avoid such situations, buy a cloud-based logbook ELD that keeps the information secured in a data center. 
Easy usability. Technology is meant to simplify tasks so an elog must be user-friendly. Avoid investing in e-logs that are complex to install and use. 
No hidden costs. Some logbook devices seem affordable until suppliers add costs or fees for things like training, installation, activation, etc. Ask about any additional costs that might come with the service.
Compatible with common operating systems. Make sure to choose elog devices that can be controlled via smartphones and tablets. Look for Android or Apple-compatible ELD logbook apps so drivers can use their own devices instead of having to buy tablets from the provider. 
No long-term contracts. Many suppliers try to force clients into a lock-in period. This might be in the form of a long-term contract within which a user cannot replace or switch to a different logbook ELD. Stay away from any purchase-based contracts that mention more than a year long commitment.
Additional features. A quality elog may require reasonable investment in terms of price but will yield long-term returns. Look for a digital logbook that offers other tools apart from the logbook, such as GPS tracking, idle monitoring, vehicle maintenance, and so on.  
HOS247 Offers Top-Rated Electronic Logbook Services
Picking the right provider when purchasing an elog solution is vital. HOS247 offers an advanced logbook ELD solution to ensure our clients get the most out of their device. Here are some reasons to switch to HOS247:
Active customer support. HOS247 representatives advise clients in managing their elogs and solving issues Monday through Sunday.
Multilingual support team. To offer assistance to a larger group of clients, HOS247 maintains a multi-lingual team that speaks English, Polish, Spanish, and Russian. 
Flexible add-on options. HOS247 elogs can be upgraded with additional features like IFTA calculations and GPS Tracking. These can be added or removed from the monthly or yearly plans to cater to the requirements of fleets and owner-operators. 
Reliable hardware. HOS247 offers durable hardware that can be connected to all kinds of vehicles. It can be installed in minutes and starts recording almost immediately after being switched on.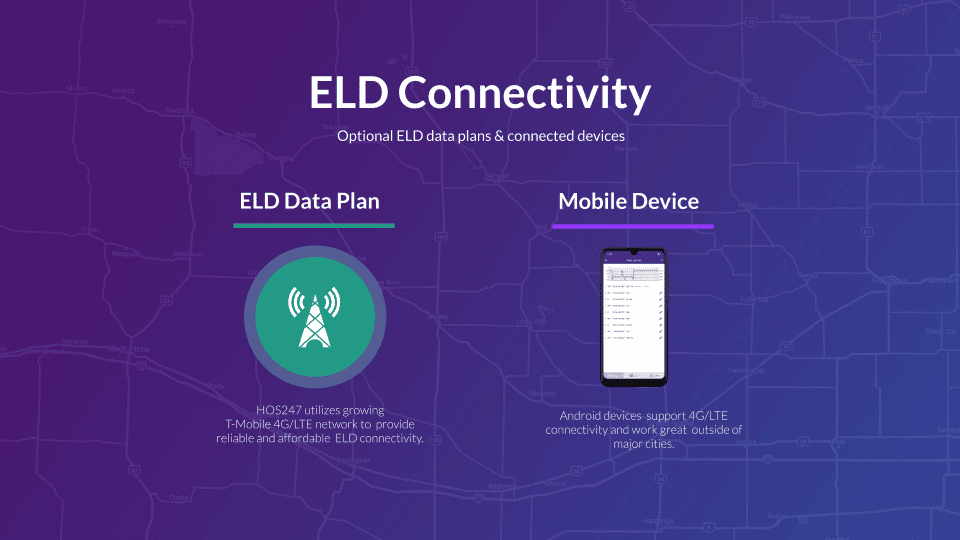 Intuitive fleet manager portal.

HOS247 devices come with a user-friendly dashboard for fleet managers. The portal enables compliance monitoring, location tracking, and dispatch supervision. It also streamlines vehicle diagnostics and receives real-time notifications in case a fault code is detected. 

Compatibility. Our ELD logbook app supports both Android and iOS operating systems so drivers can use a device they are comfortable with. 
No-contract policy.

HOS247 never binds the client with any policy or lock-in period. Clients have the freedom to choose whether or not to stay with HOS247 without facing any penalty.

Two-week trial period.

HOS247 offers a 14-day trial period without any credit information or conditions for the client. Truckers can use the electronic logging device and return the device within that time if dissatisfied with the service.
HOS247 Is a Leading All-In-One Fleet Management Provider
With years of experience, HOS247 knows what truckers need to operate securely and productively. On top of the logbook ELD, our all-in-one fleet management platform includes:  
GPS fleet tracking. HOS247 can be upgraded with a GPS tracker to enhance the security of the vehicle. The tracker signals the fleet manager in case the vehicle is driven in unregistered locations. It also enables route reviewing and offers driver performance history with detailed locations. 
IFTA calculations. HOS247 ELD logbook app synchronizes with the vehicle engine to determine the distance covered per jurisdiction. This reduces human errors in complex calculations and eliminates violation risks. The feature also allows importing fuel receipts on the go that  can be uploaded easily via the HOS247 logbook app. 
Automate vehicle maintenance. Keeping the vehicle in good condition is crucial to avoid accidents and unexpected breakdowns. The system tracks the vehicle maintenance schedule and sends reminders to the company for upcoming preventive routine maintenance, like tire rotations, oil changes. It also helps monitor warranty expirations, and license renewals. 
Fault code detection. The system automatically sends a code to alert the manager or owner if a problem in the vehicle is detected, preventing accidents and allowing issues to be addressed in a timely manner. 
Automated Idle tracking. Reducing idling can bring down fuel cost and thereby overall fleet management expenses. HOS247 allows managers to monitor drivers' idling and correct it.
"Awesome. Easy to install and use. Top notch customer service! I recommend it to everyone."


"Great company to deal with. The support team is very responsive and competent. They provided a great deal of education for our company."

"Customer service is great. They helped me to set up everything and showed how to edit my logs. Thank you."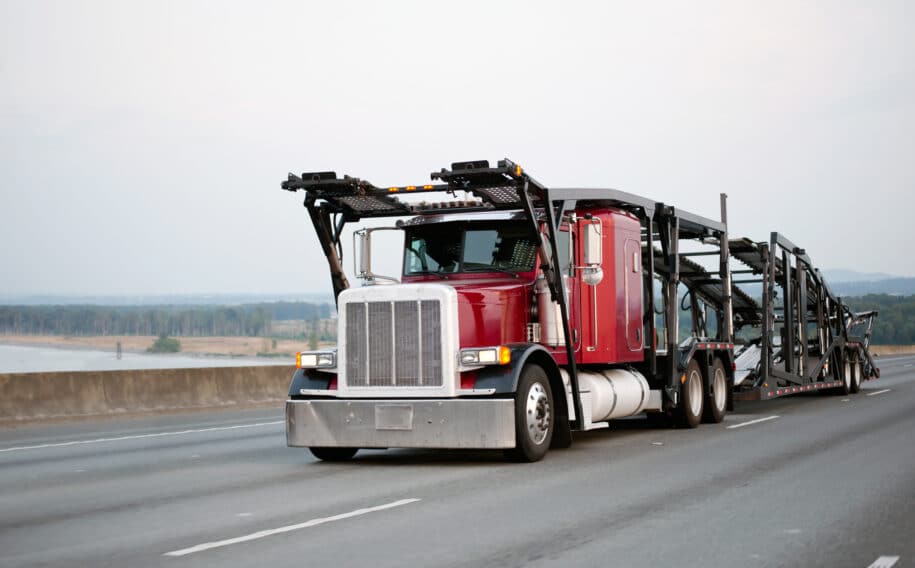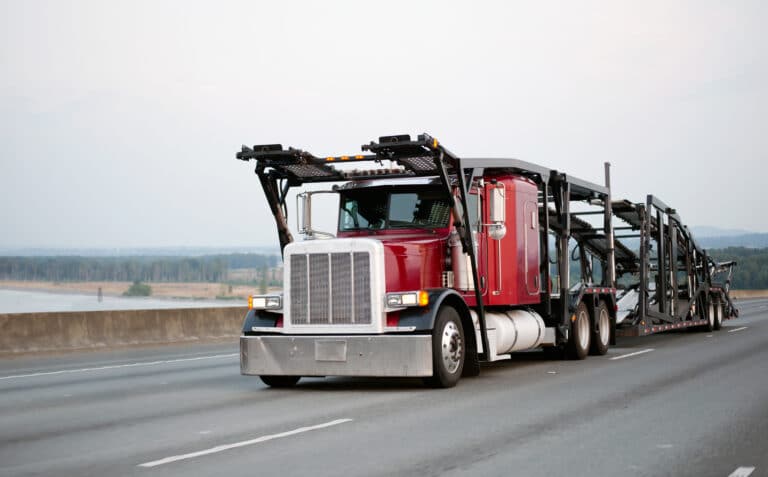 GPS Fleet Tracking Tips in Canada
For truck owners and carrier companies in Canada, logistics is always a priority. This is where real-time tracking of commercial vehicles can offer multiple benefits, including increased productivity and enhanced security. Before going into the advantage of live truck tracking
Read More »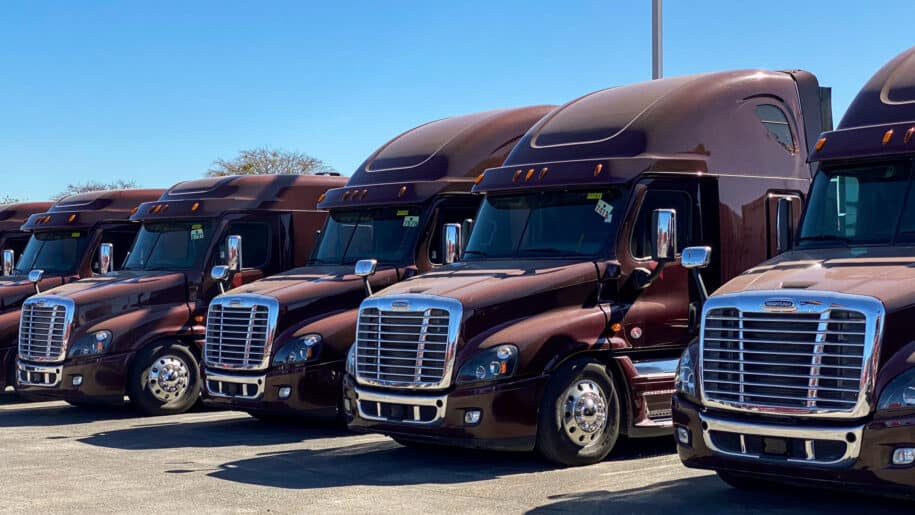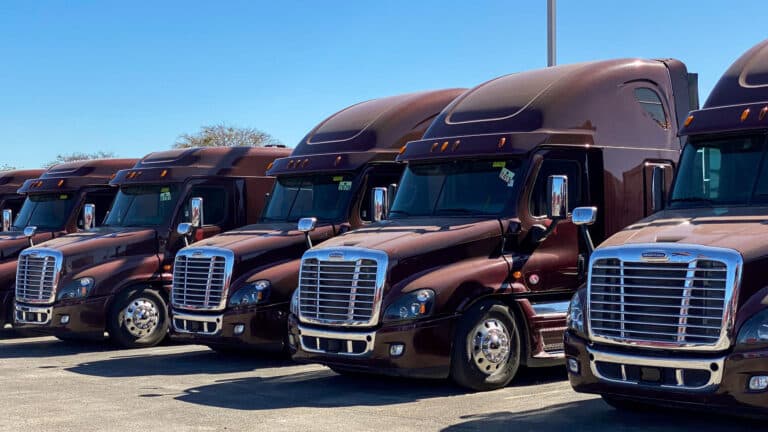 ELD Services & Devices
Since the implementation of the ELD mandate, elogs have become an essential part of truckers' workflows. Electronic logging devices were designed to replace the traditional paper logbooks and automatic on-board recording devices previously used by commercial drivers to keep track
Read More »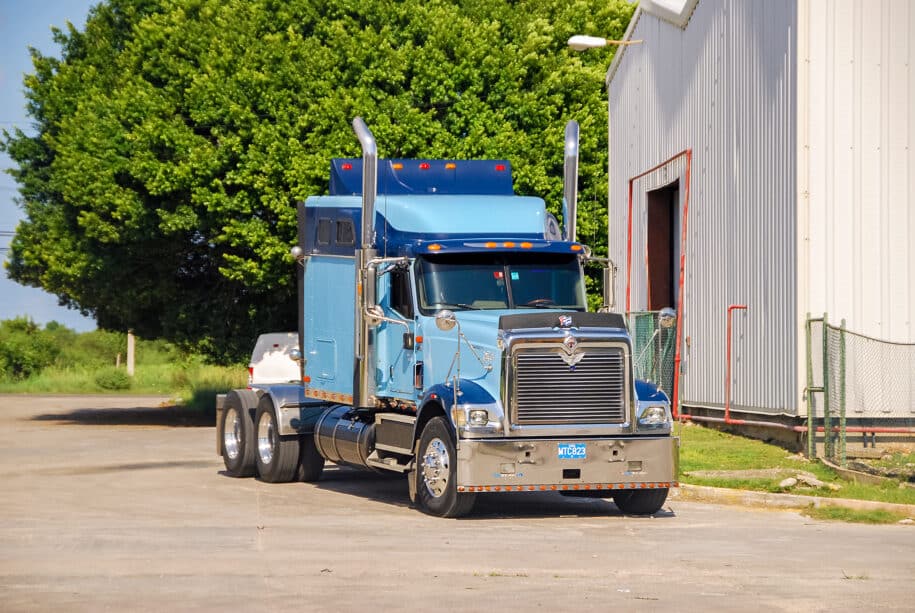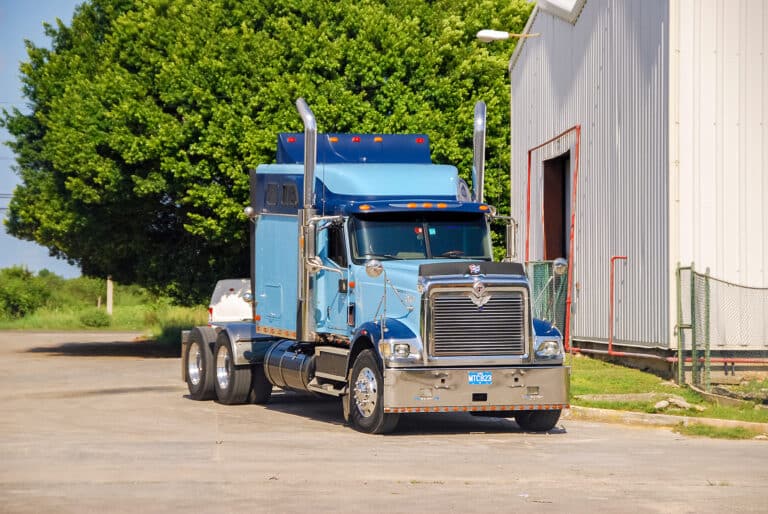 ELD Services & Devices
A truck daily log book is used to record duty statuses of commercial drivers to ensure compliance with hours of service rules and regulations. There are two types of logbooks: Paper logs. The driver must fill them out manually and
Read More »