Transport Canada issued the ELD mandate in an effort to improve driver safety, as well as the safety of everyone else on the road with the drivers who have to use ELDs (electronic logging devices). The mandate makes it a requirement for most truckers to utilize ELD solutions for capturing engine data and calculating/managing hours of service (HOS). 
In short, the ability of ELDs to calculate the time drivers spend on the road is relied heavily upon by Transport Canada as a tool for making sure truckers are in compliance and preventing them from violating HOS regulations.
Canada ELD Mandate and its deadline
Transport Canada published the ELD mandate through Gazette II to inform commercial vehicle owners and fleet companies to switch to certified ELDs before the compliance date. The ELD was issued on June 13, 2019, with a deadline of one year which means the compliance date is June 12, 2021. Within this one-year compliance window, Transport Canada will issue the list of all the ELD devices that have been approved by an accredited body. The ELD mandate requires carriers to use only certified devices and not just any electronic log.
The Canadian ELD mandate has made it obligatory for carrier companies or individual vehicle owners to use registered electronic logging devices to track driver RODS and HOS.  Transport Canada has made it clear that any paper log or manual record of HOS will not be accepted on and from the compliance date. Transport Canada intends to enhance road safety by preventing driver fatigue with the ELD rules. An electronic logging system will also provide additional benefits like vehicle security, and reduced paperwork. In fact, a feature released in Canada Gazette estimated a total annual saving of $55 million on paperwork and manual labor. 
Definition of ELD
ELD is an electronic logging system that automatically tracks vehicle data. The device is installed in the vehicle to automatically record driver HOS, mileage, driving status, RODs, etc. The data is prepared in the form of a report as per the standard of Transport Canada. The ELD allows the driver to edit and manage logs. Fleet companies, dispatchers, and Transport Canada officers can also access the data instantly by tracking the ELD device. As per reports published by Transport Canada, the ELD mandate will save billions of dollars by putting an end to tons of paperwork and manual labor. Here's how carriers and fleets will be benefited from ELD. 
Automated Report: Detailed vehicle diagnostics like mileage, HOS, ROD, DVIRs will be recorded automatically in the form of a report that can be accessed by drivers, fleet managers, and even Transport Canada officers. 
On-road Driver Support: E-log system allows on-road communication between fleet managers and drivers to solve compliance issues faster. Fleet companies can guide drivers regarding unexpected vehicle breakdowns or faults in the engine. 
Reduced idling time: As the e-log device automatically records driving status and engine usage to prepare HOS report, it drastically brings down idling time. Vehicle owners and fleet managers can constantly monitor driver behavior to prevent unregistered vehicle usage. 
Save fuel: Since ELD automatically records and reports driving status, it prevents the vehicle from being used for personal needs or during off-duty hours. This brings down the fuel usage saving fleet management expenses. 
Faster dispatch: The ELD helps dispatchers to locate the vehicle and check the status of the driver and the job within a few minutes. This helps in faster dispatch averting all the paper works required to maintain job status and vehicle tracking over phone calls.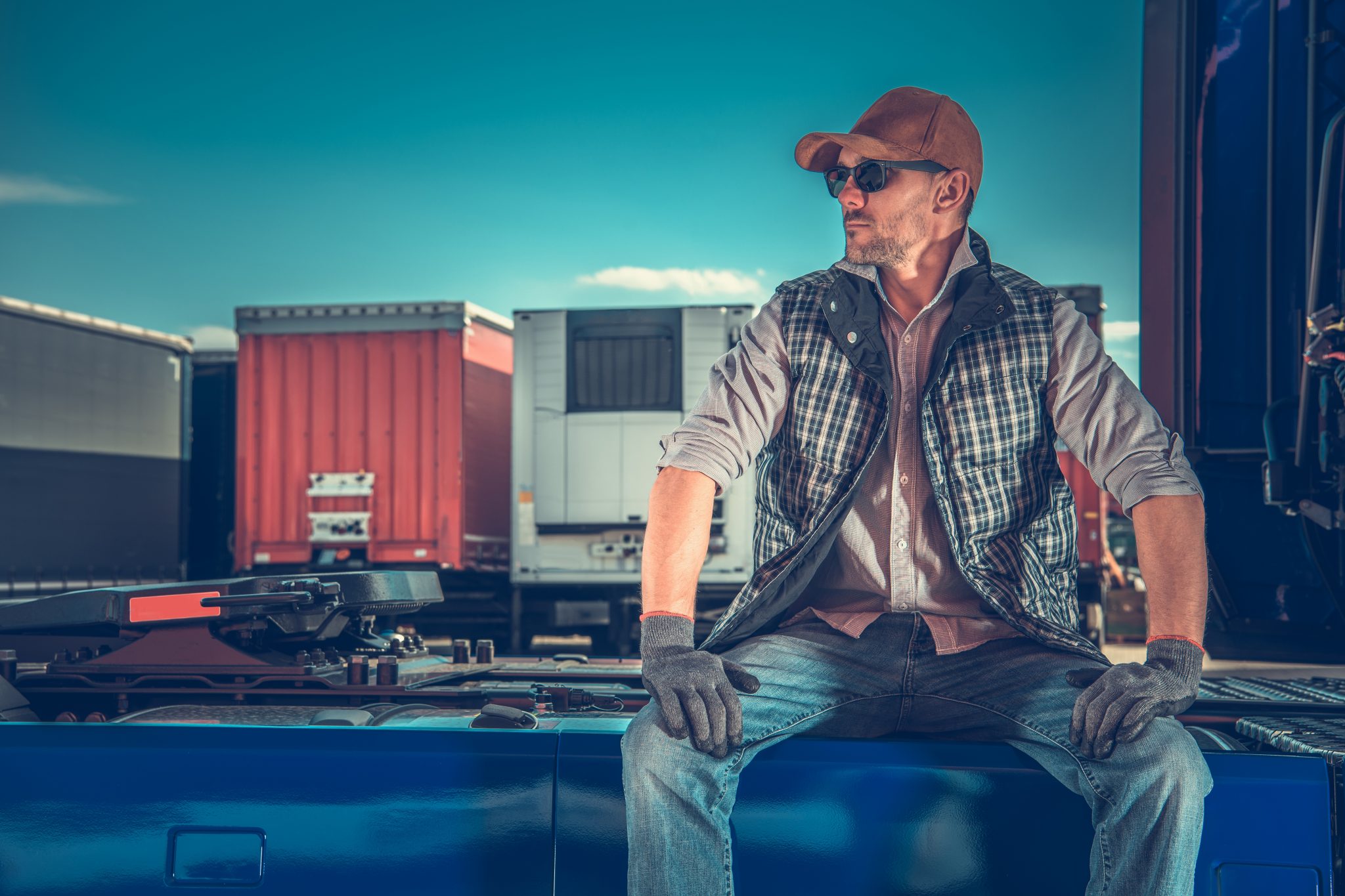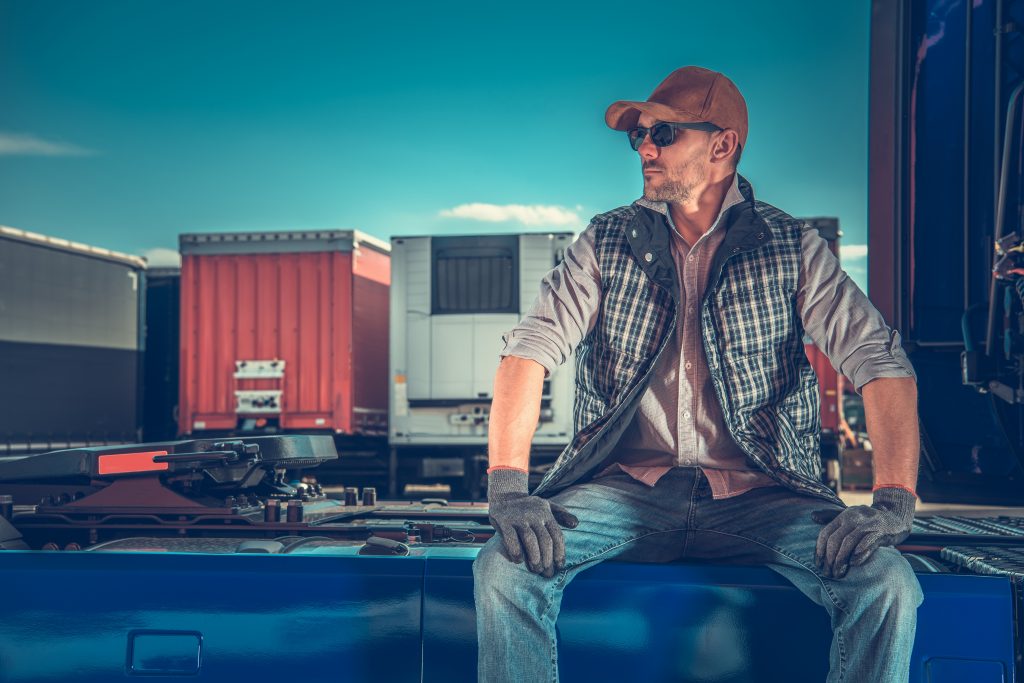 How to Choose a Good ELD Mandate Solution, and Why Switch to a New Provider?
When truckers are faced with the requirement to choose an ELD product by the deadline, some will rush into the decision without putting much thought into which ELD service was best suited for their operations. As such, those fleets might be realizing it is time to switch to a new provider. Truckers and fleet managers need to do their own due diligence to make sure that their HOS ELD solution is in compliance.
Three key things to look for in an ELD
Fleets can narrow their search down further by looking for three key features in an ELD solution.
It should have real reviews from users. These are posted on various online platforms, but it is important to only use unbiased sources like the App store for IOS-based services or Google Play Store for Android products.
It should be easy to use. If independent truckers or fleet drivers are frustrated with the ELD product, they won't use it properly, risking the chance of not being compliant with the mandate.
The ELD service provider should offer customer support 7 days a week. It should be live support as well, not automated support. Calling the support line on the product's website before committing to the product should help prove whether they have live support or not. If it is difficult to reach a human, chances are the truckers on the road won't be able to reach anyone either when they need help, wasting valuable time.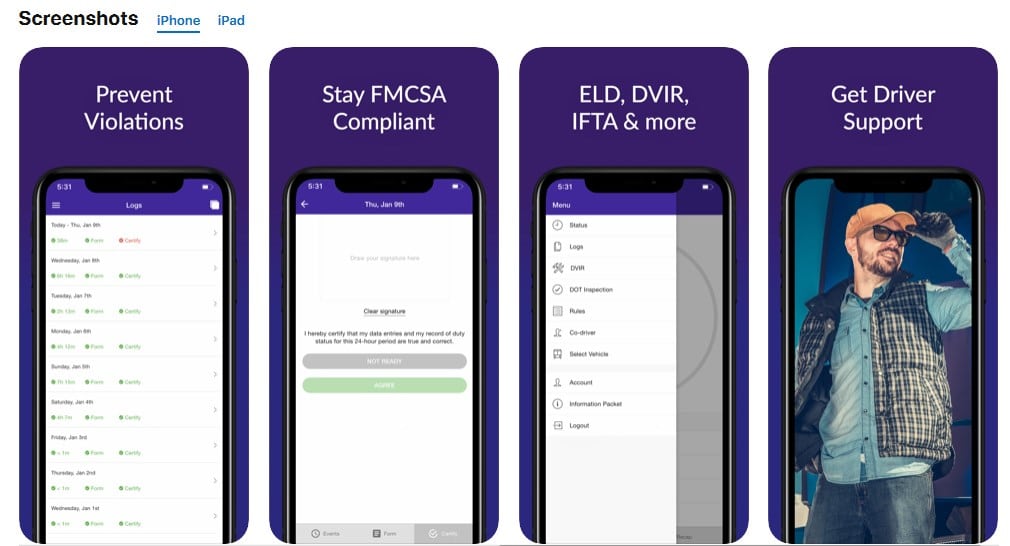 Three red flags to avoid in an ELD
Just as there are things to look for in an HOS ELD solution, there are also some red flags to be aware of:
Proprietary hardware that complicates tasks – Some ELD providers create their own hardware. The problem with that is that it is not only more expensive, but also not compatible with smartphones and tablets. Truckers have more flexibility when they're allowed to use their own smartphone or tablet to access the ELD solution. Tasks are made easier as well when integrated with a smartphone. The result is a more efficient, productive and profitable fleet.
Sketchy contracts – A contract that is longer than one year is a red flag that the provider is not confident in their product and simply wants to lock as many users into a commitment as possible. Stay away from three-year and five-year contracts.
Hidden fees – When providers are vague about their pricing structure, fleet managers often get hit with hidden fees. If a solution is too "affordable" to be true, it is likely more expensive than it seems. Pricing should be 100% transparent, meaning there aren't any additional fees for activation, installation and implementation.
HOS247 Is an Industry Leader Providing ELD Services
Even before the ELD mandate was made effective, HOS247 was an industry leader, and still is. Here are some benefits that fleets and owner-operators realize when adopting a HOS247 ELD solution:
No contracts. Instead, HOS247 offers hassle-free two-week returns for any reason
GPS tracking so managers know exactly where their truckers are located
Dispatch features that make fleets more efficient than ever
 IFTA mileage tracking to eliminate administrative time
 Option to use tablets as well as other flexible plan options
 Exceptional service from a dedicated support team that speaks English, Spanish, Polish and Russian
Driver-friendly and highly trusted

Who must comply with the Canadian ELD Mandate?
Transport Canada has imposed the ELD mandate rules to federally regulated commercial vehicles only. Vehicles that operate in provincial and extra-provincial areas are controlled by the federal body and thus must comply with the ELD rules issued by Transport Canada. This includes both commercial trucks and buses that travel extra-provincially. According to a report released by Transport Canada, nearly 157,500 drivers of commercial vehicles will be affected by the new ELD mandate. 
Transport Canada has exempted vehicles that operate under the provincial government. Vehicles used for transportation within the province should obey the specified rules set by the provincial government only. 
The ELD mandate has also made it compulsory for carriers and fleet companies to use registered e-log devices only to stay compliant. If a vehicle is already using an electronic logbook that is not certified by an accredited body then it has to be replaced with a certified one. Transport Canada has stated that all Electronic logging devices should be certified by third-party agencies only, manufacturers are not allowed to self-certify their products.
ELD Solutions Must Support Trucking Exemptions
As mentioned previously, some commercial truckers are exempt from certain HOS rules under certain conditions. Canadian ELD mandate has listed four major criteria of exceptions. Vehicles that come under any of these criteria will not be affected by the ELD ruled enforced by Transport Canada. Take a look at the four major criteria of exemptions set by the Canadian ELD mandate. 
Special permit: If the vehicle is operating under a special permit issued by the HOS director of the territory or the province then it is not affected by the ELD mandate. 
Statutory exemption: ELD rules do not apply to those vehicles that are operating under any statutory exemption. 
Lease agreement: Vehicles that operate under any rental agreement that covers a period of less than 30 days are exempted from the ELD rules. 
Old model:Vehicle models that have a manufacture date before the year 2000 are not required to follow the ELD rules. This is because these older models are not compatible with the latest technology for the certified electronic logging systems.
HOS247 Has Other Features That Are Needed for Successful Trucking Operations
Standard ELD features are required by the ELD mandate, but HOS247 goes above and beyond in our ELD solution, providing additional features that make trucking operations more efficient and successful. Some of those features include GPS fleet tracking, IFTA mileage reporting, and comprehensive dispatch functions (among others).
GPS Fleet Tracking
With accurate GPS tracking, truckers and their fleet managers can optimize their route planning, keep track of vehicle maintenance, keep track of vehicles and view driver performance.


IFTA Mileage Reporting
There is no reason to pay staff to do mundane administrative work when the HOS247 app calculates mileage for truckers automatically. This reduces the risk of miscalculations from human error as well.
Comprehensive Dispatch Functions
Dispatching is a complex task, as dispatchers have to figure out which drivers are available, how close they are to the job and whether they have a truck that can do the job. The HOS247 dispatch feature eliminates these hassles, assigning jobs in a matter of seconds and allowing for accurate monitoring of job progress. As a result, fleets are better prepared to commit to more tasks, which means more revenue in the long run. This is all integrated into the HOS247 ELD solution at no extra cost.
"Awesome. Easy to install and use. Top notch customer service! I recommend it to everyone."


"Great company to deal with. The support team is very responsive and competent. They provided a great deal of education for our company."

"Customer service is great. They helped me to set up everything and showed how to edit my logs. Thank you."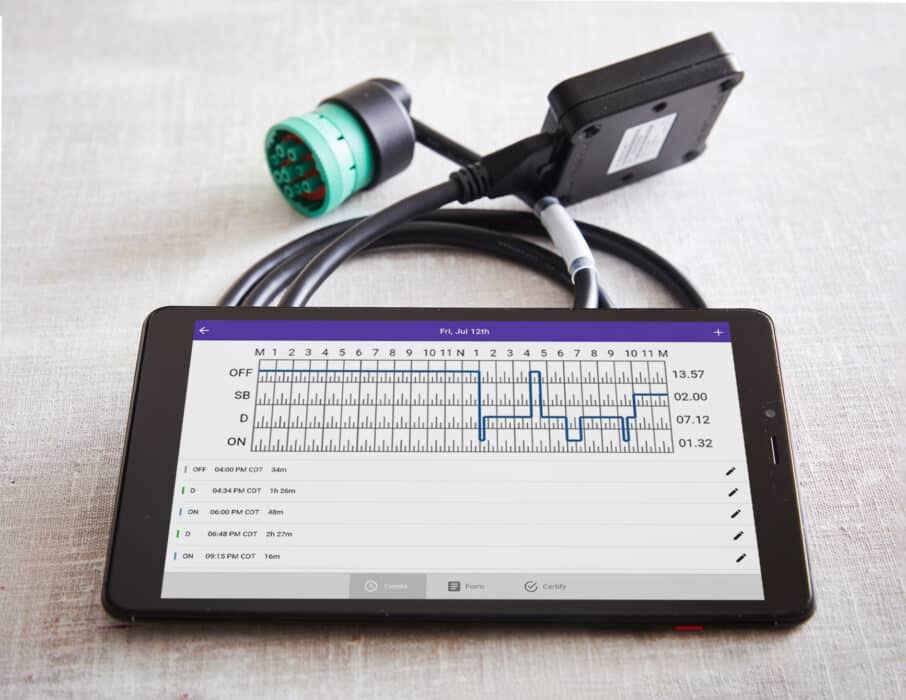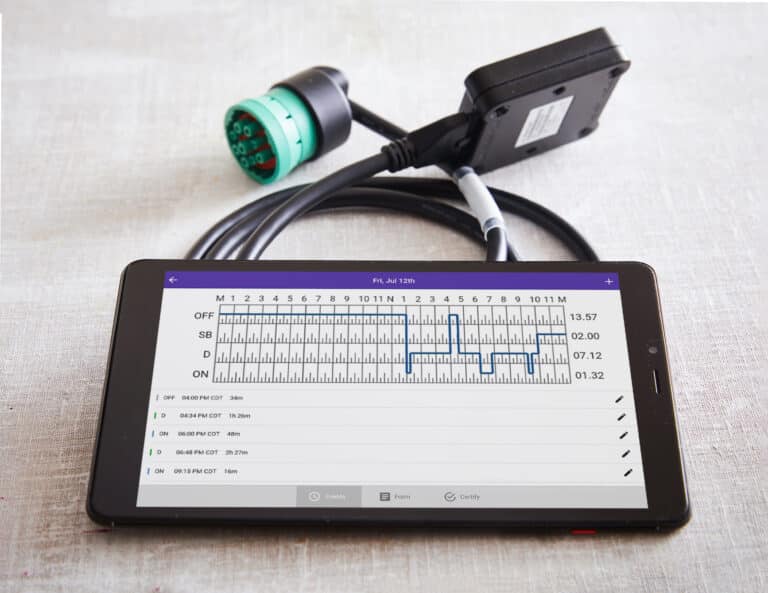 ELD Services & Devices
Transport Canada requires electronic logging devices (ELDs) to be connected to an engine directly. This allows the ELD to directly record a driver's hours-of-service (HOS) and records of duty status (RODS) information. Since an ELD app itself cannot do that
Read More »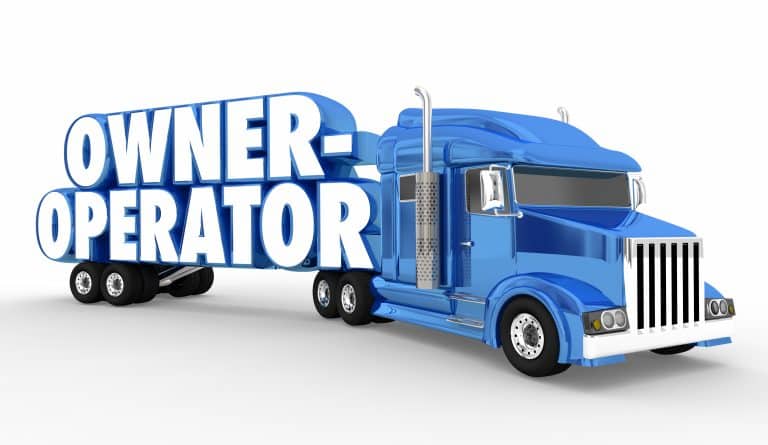 ELD Services & Devices
For owner-operators to comply with the Transport Canada electronic logbook rules, you will need to have a good electronic log to track your hours. This will also help you stay competitive and safe while working in the industry. The ELD
Read More »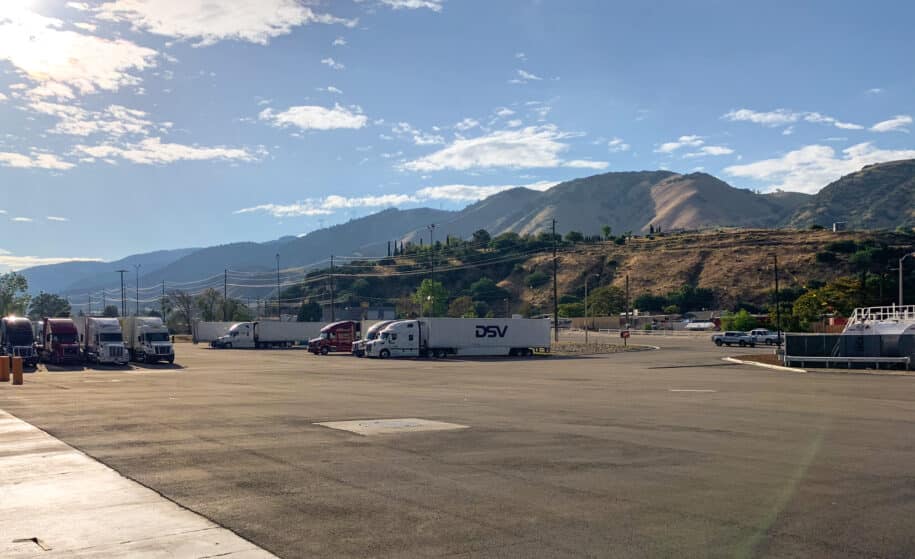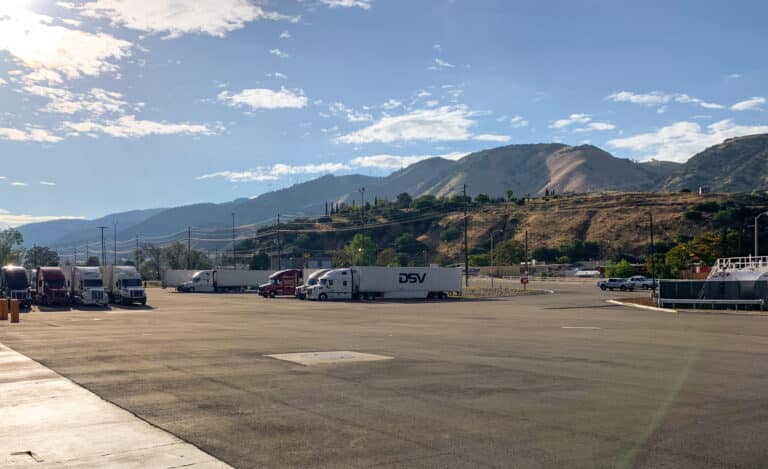 ELD Services & Devices
The Canadian ELD Mandate is a fact of life for most drivers and trucking companies. This article presents some guidelines on how to choose ELD devices, how to stay on top of a trucking company and driver regulatory needs, who
Read More »