Fleet management systems in Canada provide real-time visibility into trucking operations, enabling managers to streamline their tasks and find areas of opportunity to increase profitability. From handling drivers' schedules to maintaining vehicles, managing a transportation enterprise is challenging. However, technological advancements offer ways to make the job easier and more efficient.
So what is fleet management all about? How can your business benefit from it? And where can you find a one-stop solution to fulfill your requirements? This article will discuss the answers to these questions to help you find the best fleet management system for your company.
What Are Fleet Management Systems?
Fleet management refers to the processes that help oversee trucking operations and handle relevant data regarding vehicles and other assets. Commercial fleet management systems simplify these tasks to reduce costs, keep the fleet in shape and stay on top of compliance requirements. Some of the actions required to keep a fleet running efficiently and that can be automated are:
Route planning.
Overseeing vehicle maintenance.
Overseeing fuel consumption and costs.
Finding and tackling areas of opportunity.
Driver management.
Decreasing instances of waste.
Asset utilization.
In sum, if your company depends on commercial vehicles, you are dealing with fleet management. While it might seem challenging to handle everything, a web based fleet management system can be of great help.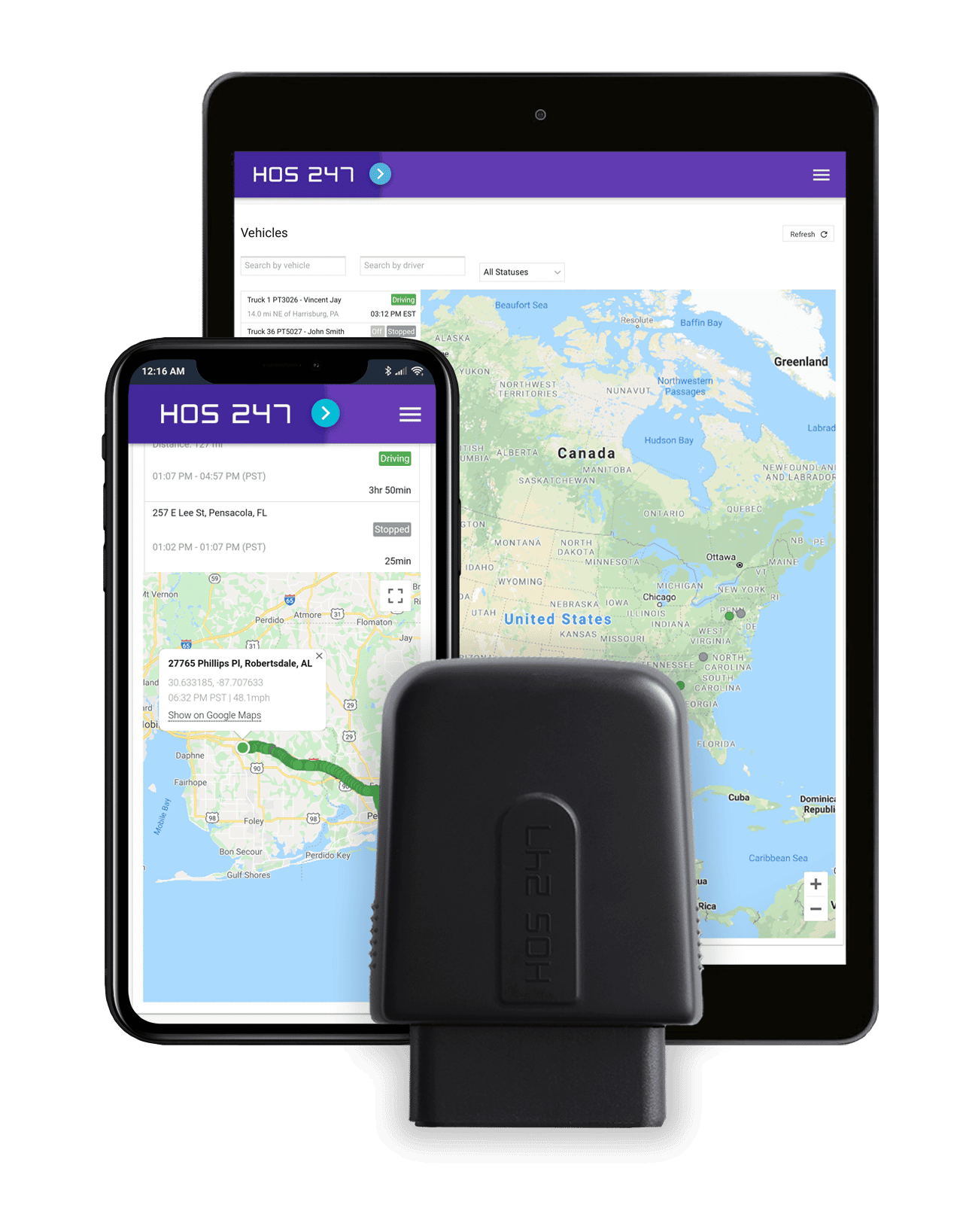 Advantages of Using an Online Fleet Management System
The returns for investing in a cloud based fleet management system make it worthwhile. Amongst the multitude of benefits that help trucking businesses grow are:
Simplified regulatory compliance. Drivers must ensure that they comply with regulatory laws. Fleet management technology can assist with electronic logs, log auditing, electronic driver vehicle inspection reports (eDVIR), tax reports, and more.
Driver safety. Keeping your drivers safe must be a priority. Vehicle fleet management systems assist with real-time locations, driving behavior, and vehicle conditions to prevent accidents and mechanical issues.
Increased productivity. Fleet managers are informed about road conditions, get traffic updates, and can monitor drivers' hours of service and locations. As a result, dispatch is more efficient. Operational and historical data are available to help supervisors find opportunities to minimize risks and increase productivity.
Improved customer service. Tracking assets and driver statuses allows managers to inform clients more accurately about the status of their orders.
Reduced costs. One of the best things about fleet management platforms is that it decreases transportation complexities, which helps cut costs. Idling monitoring, better routing, and proper vehicle maintenance mean less expenditure on fuel and repairs. Additionally, it can prevent the unauthorized use of the vehicle.
Easier maintenance. Keeping track of maintenance needs for each vehicle in the fleet can be complex and time-consuming. Fleet management system features usually include preventative maintenance scheduling and fault code detection to make this task easier and keep vehicles running smoothly.
You can get these benefits from a dependable truck fleet management information system. A quick comparison of features and providers' ratings on app distribution platforms will go a long way to make sure you choose the right system for your trucking business. 
HOS247 Offers an All-In-One Web Based Fleet Management System
HOS247 is here to help. We are a one-stop solution for truckers that helps keep you compliant with federal laws and regulations and boost performance. Our fleet management system features include:
ELD. Come January 1, 2023, electronic logging devices will be mandatory for Canadian commercial drivers. HOS247's electronic logbook is designed to comply with Transport Canada requirements with minimal effort.
IFTA calculations. Reduce the administrative burden of manually calculating distance driven per jurisdiction and the risk of human error, which could result in being audited.
GPS tracking. Our 4G GPS trackers provide real-time visibility of every truck in the fleet. Moreover, it helps with asset protection by preventing vehicle misuse and theft. It can also help recover stolen assets.
Vehicle maintenance. Ensure proper vehicle upkeep and care to minimize issues on the road with preventative maintenance reminders. It also helps extend your vehicles' useful lives. 
Fault code detection. Knowing about issues that can affect vehicle performance allows fleet managers to resolve them before they become a significant problem, saving time and money. HOS247's Diagnostic Trouble Codes (DTC) increase driver safety and prevent downtime.  
Automated idle tracking. Idling leads to fuel wastage. Monitoring idling time is a way for fleet managers to identify this problem and help drivers keep it to a minimum. 
These features help truckers comply with federal laws and utilize resources efficiently to increase profitability.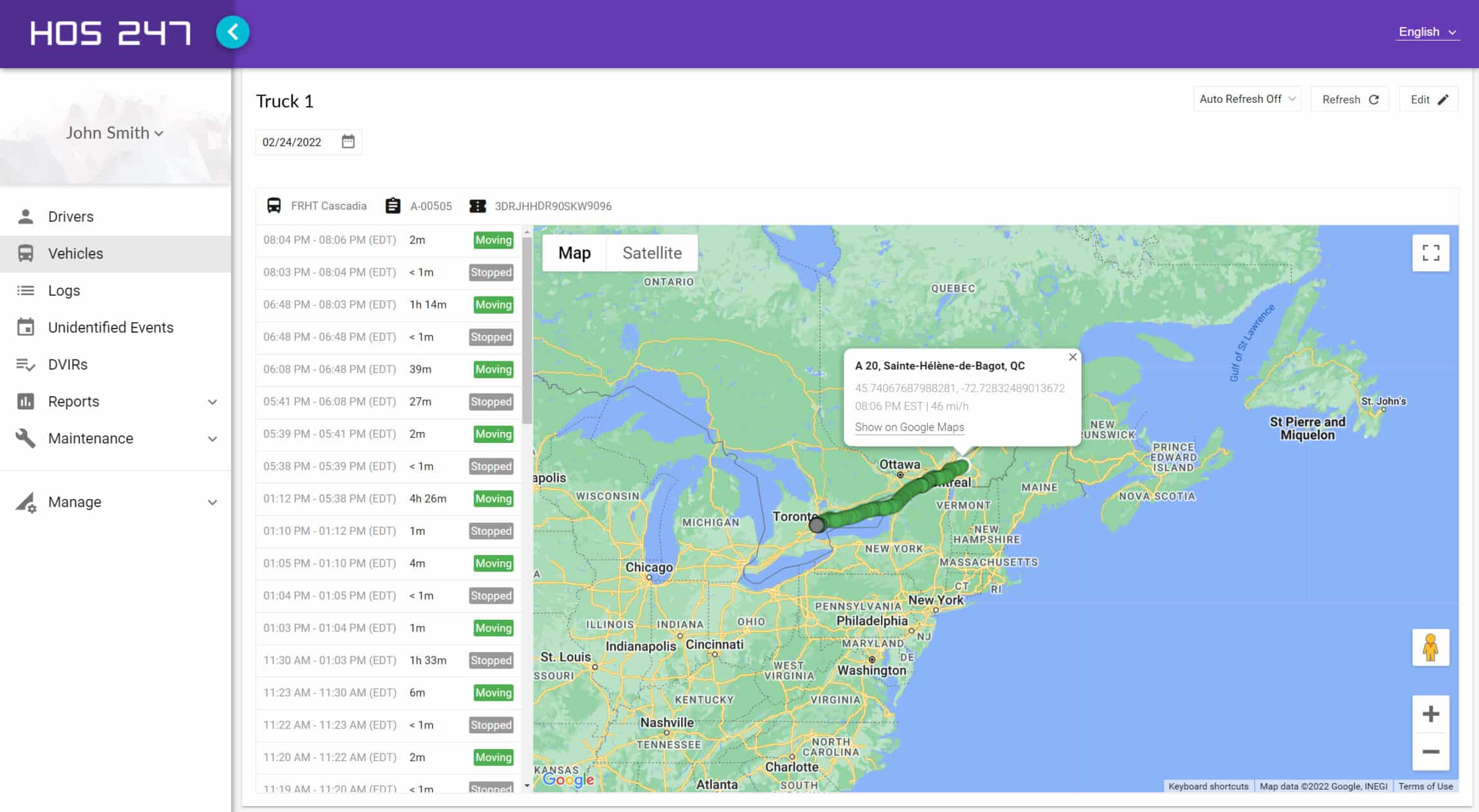 Benefits of HOS247 Services
At HOS247, we work hard to give our clients reliable services that contribute to their business. This work ethic is why we stand out from other providers. In addition to compliance and driver safety, our services come with the following benefits:
Premium customer support. We have an efficient and responsive customer support team for your assistance. You can call any day of the week and we will help you troubleshoot in English, Spanish, Polish, or Russian.
No contracts. With HOS247, customers are not tied to contracts. Our dependable service is the reason our clients decide to stay with us. If you don't want to continue our service for any reason, you are free to do so without worrying about fines or penalties. 
Flexible plans. You can scale your plan up or down to accommodate the business's needs.
Two-week trial with hassle-free return. You can try out our services for two weeks to find out if we meet their fleet management system requirements. If you are not convinced, you'll get a full hassle-free refund.
Reliability and efficiency. Our hardware is durable, our software is dependable and our after-sale services are top-rated. HOS247 is a strategic partner for transportation businesses.
Book a free demo and get to know our driver-friendly system.
Who Needs ELDs According to Transport Canada?
According to the ELD Mandate, it will be mandatory for drivers to have an electronic logging device if they operate a truck for commercial purposes beginning on January 1, 2023. However, there are a few cases where Transport Canada allows exemption from this rule. In the following cases, drivers can manually record the hours of service:
Official exemption. Motor carriers can be issued an exemption by provincial or federal authorities.
Short term rentals. Vehicles rented for 30 days or less.
Pre-2000 vehicles. Vehicles manufactured before the year 2000.
Cases of ELD malfunction. Drivers experiencing issues with their elogs must notify their motor carrier and manually record their HOS until the device is fixed.
Additionally, short haul drivers—operators who only drive within 160 kilometers from their home terminal— are exempt from keeping records of duty status since they use time cards instead.
"Awesome. Easy to install and use. Top notch customer service! I recommend it to everyone."


"Great company to deal with. The support team is very responsive and competent. They provided a great deal of education for our company."

"Customer service is great. They helped me to set up everything and showed how to edit my logs. Thank you."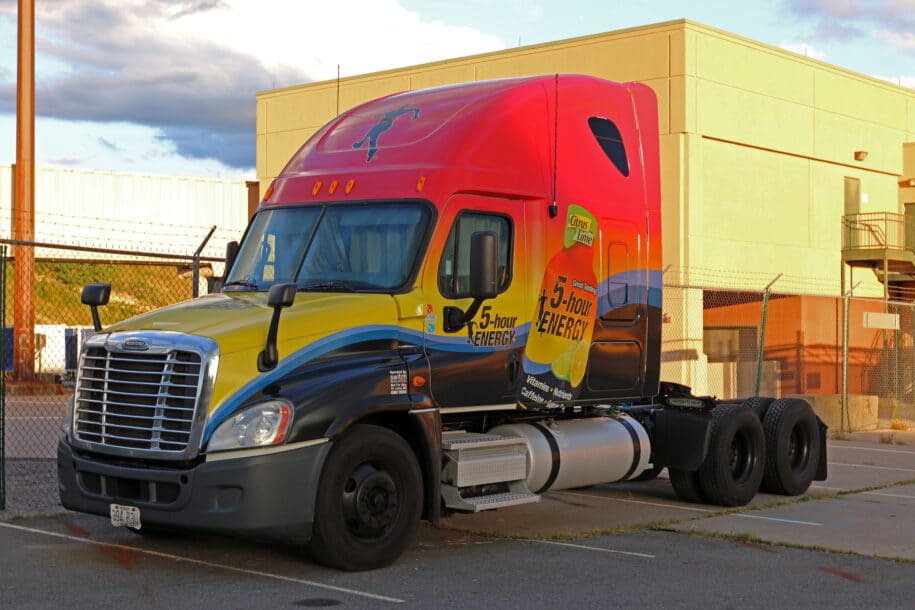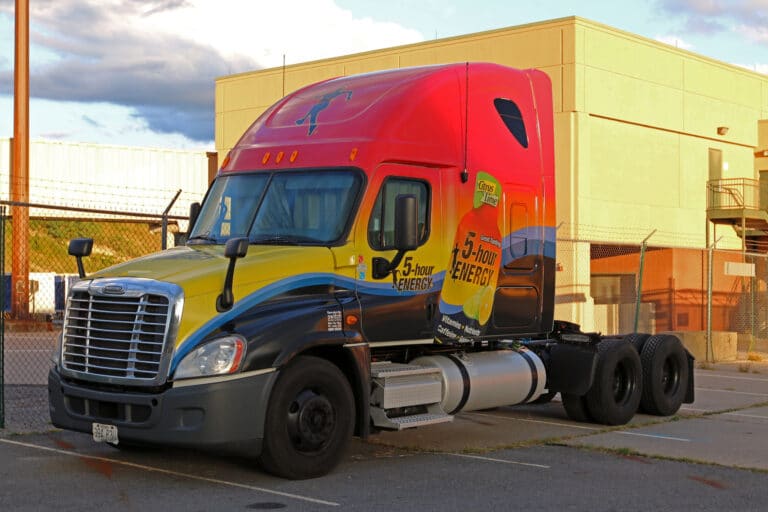 GPS Fleet Tracking Tips in Canada
As the popularity of fleet management platforms increases, more carriers in Canada are looking for low cost GPS fleet tracking options to increase the profitability of their business. However, by prioritizing the price truckers may risk compromising the quality of
Read More »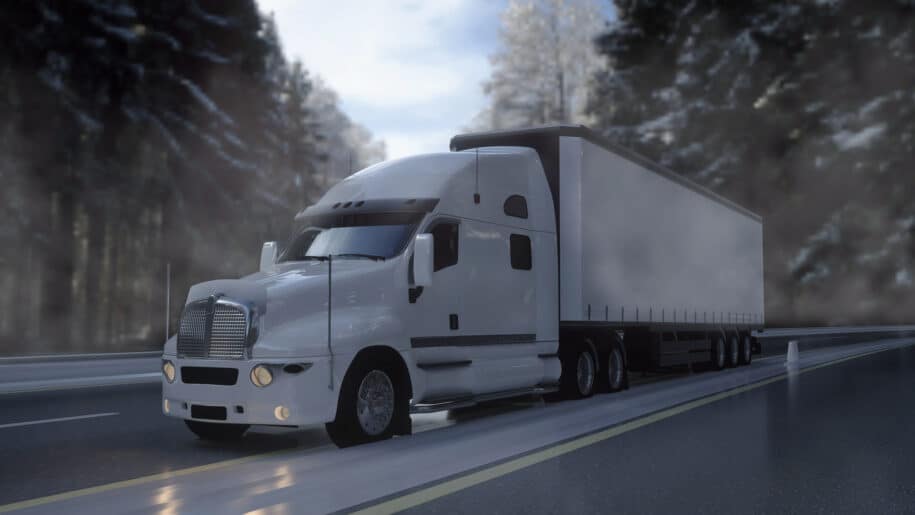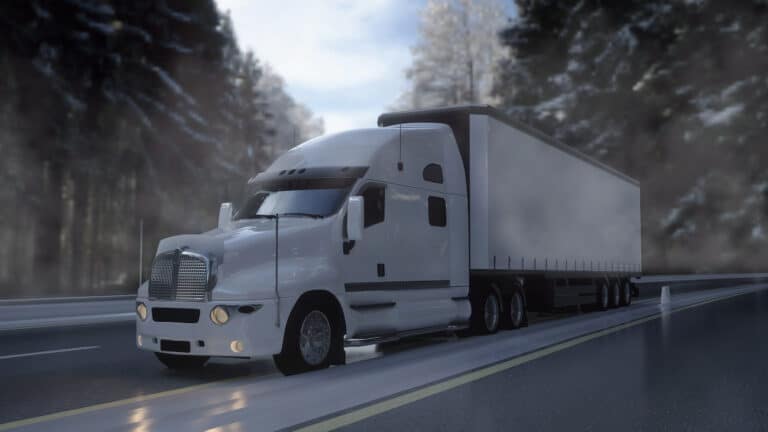 ELD Services & Devices
HOS247 ‏‏‎‎‏‏‎ ‎HOS247 Rating HOS247 ‏‏‎‎‏‏‎ ‎HOS247 Rating HOS247 is a top ELD provider in the trucking industry. We offer a heavy vehicle log book app for transportation professionals that takes care of compliance and optimizes fleet operations. Our customers
Read More »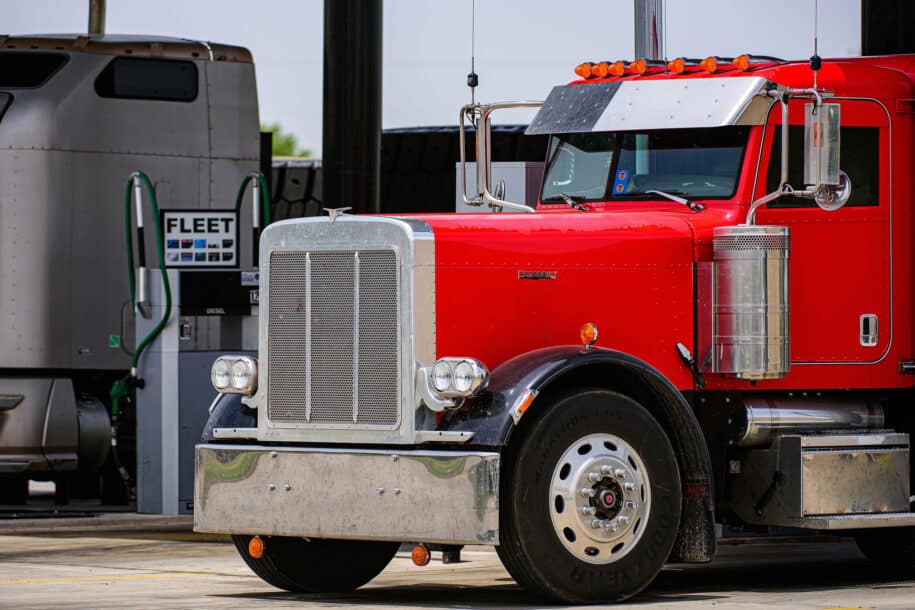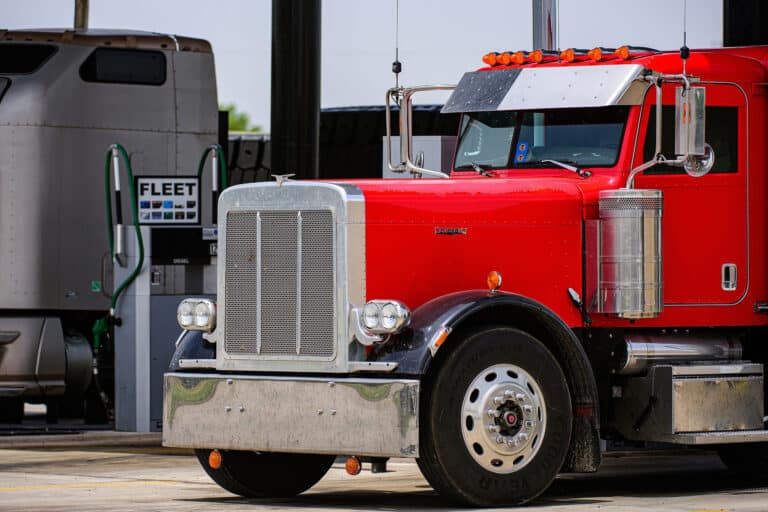 GPS Fleet Tracking Tips in Canada
GPS tracking for trucks helps carriers in Canada cut operational costs and optimize processes by monitoring vehicles' locations in real-time, creating a more efficient workflow and increasing security for drivers and company assets. GPS tracking technology offers way more than
Read More »