GPS tracking is an indispensable tool for fleet businesses as it provides managers with information about the real-time location of vehicles and other assets, helping motor carriers effectively monitor their fleets and optimize processes. Canadian truck fleet tracking uses Global Positioning Systems (GPS satellites) to collect location data and other vehicle-related information such as speed, idling, fault codes, etc. This data is wirelessly transmitted to servers through 4G/LTE cellular networks and made available for the fleet manager to analyze. In this article, we will learn about the benefits of tracking systems and help you choose the right one for your business.
Benefits of HOS247 4G GPS Tracking System
Besides vehicle location monitoring, an efficient tracking system can improve operational processes in strategically important areas of your business, such as dispatch, fleet security, and customer service. It may also help cut operational costs, facilitate staff's work and boost overall productivity. HOS247 is a reliable provider of GPS truck tracking systems in Canada with years of experience in fleet management solutions. Enhanced with 4G technology, HOS247 solutions provide interrupted real-time tracking, allowing motor carriers to gain full control over their operations. Let's examine other benefits our customers get from using the HOS247 Canadian truck fleet tracking system.
Easy-to-install hardware. HOS247 Canadian truck fleet tracking devices can be installed by your crew members in about 10 minutes. 
Intuitive software. The fleet manager portal was designed to facilitate the system's implementation, eliminating the need for training and helping managers automate their tasks.
Longer vehicle lifespan. From scheduled maintenance routines and vehicle diagnostics prolonging vehicles' life cycle to idle reporting that indicates risky driving patterns, the HOS247 tracking system helps keep your fleet in top shape and maximize your investment. 
Increased fleet security. HOS247 Canadian truck fleet tracking notified managers in case a truck is driven to an unauthorized location or has been involved in an accident. The hidden trackers can also help locate stolen vehicles and recover assets.
Speeding and idling control to cut fuel costs. With the HOS247 GPS system of real-time alerts, fleets can find out about speeding or excessive idling via the web-portal. This allows managers to take action and considerably reduce fuel expenses. 
Vehicle maintenance. The system sends an alert when a vehicle is due for maintenance to prevent unexpected breakages. Thus, motor carriers may avoid costly repairs.
Improved communication with clients. Real-time tracking allows fleet managers to optimize dispatch based on the accurate vehicle's location, planning routes for more efficient delivery and getting to clients faster. The system also automatically records the arrival and departure times, making operations more transparent.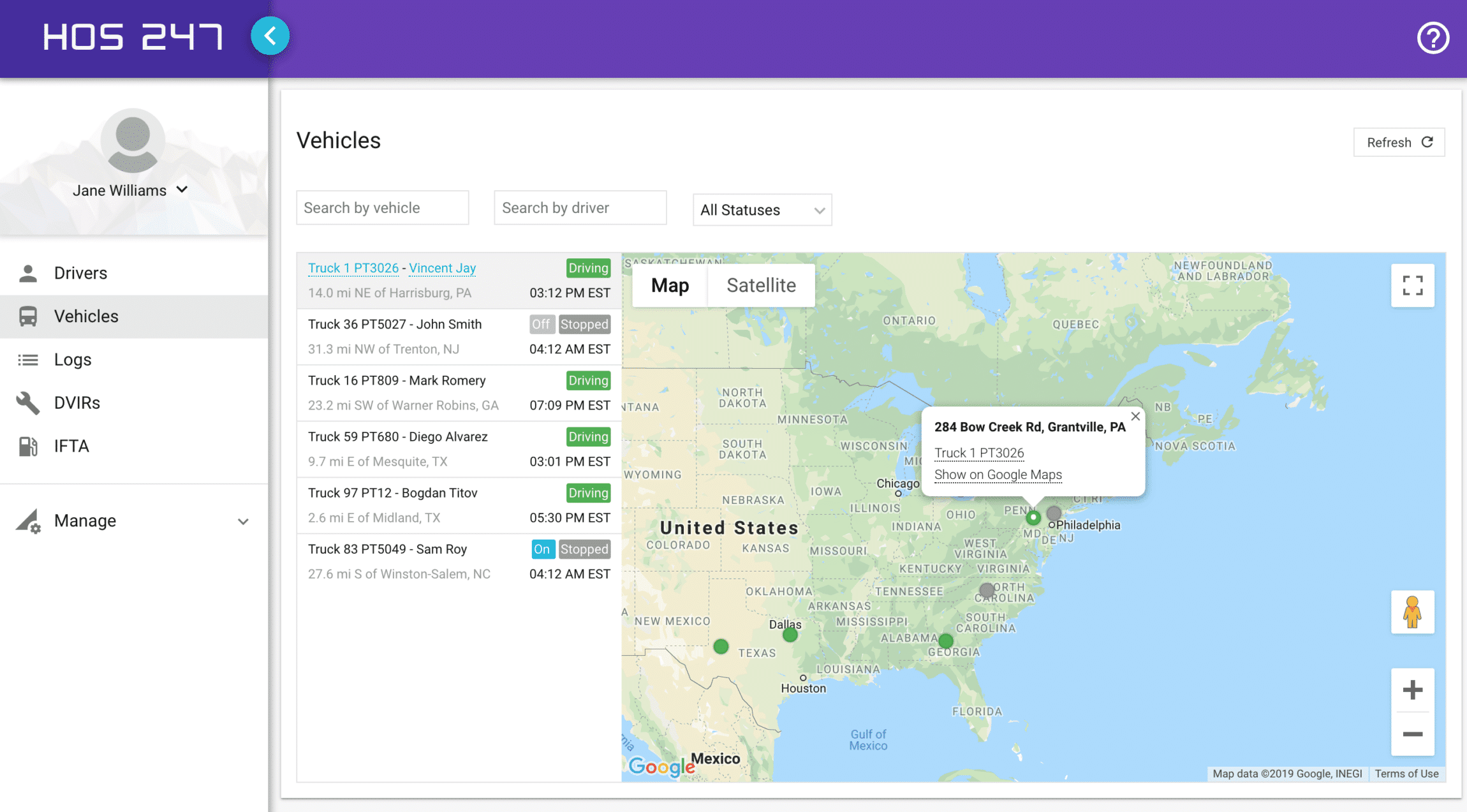 GPS Features That Help Your Business Thrive 
GPS features may significantly improve your work conditions by streamlining workflows, thus boosting productivity and vehicle safety. The most important features you should get with Canadian truck fleet tracking packages are:
Vehicle maintenance. This built-in management system makes vehicle's maintenance easy. From oil changes and tire rotations to warranty expirations and license renewals, this service automatically schedules maintenance events based on the vehicle's kms driven, hours of usage, and records of all past service history. 
Fault code detection. The system notifies the driver about malfunctions that interfere with the vehicle's functioning by generating a specific trouble code and transmitting the alert to the vehicle's instrument panel as a warning light. This alert can be delivered directly to the fleet manager or the maintenance department in vehicles equipped with a telematics system.
Idle reporting. Idling may result in significant fuel wattage, meaning extra expenses for motor carriers. Customized reports for idling, speeding and rapid acceleration help fleet managers timely spot problems and curb idling behavior in drivers to save on fuel costs.
IFTA calculations. This feature helps reduce human error and audit risk by automating complex IFTA calculations for fuel tax reporting.
Should Your GPS Be Integrated with an ELD? 
If you are an owner of a commercial motor vehicle fleet, your vehicles may be subject to the Transport Canada regulations related to the ELD law. According to the rule, most commercial vehicle drivers who must maintain records of duty status (RODS) must do so with an electronic logging device. The mandate allows limited exemptions; among them are: 
Drivers who operate under the short-haul exemption (the 160 km radius).

Drivers of vehicles under a rental agreement of no more than 30 days.
Drivers of vehicles manufactured before 2000.
Motor carriers who operate under a federal permit issued by a provincial director.
If your operations do not qualify for an exemption, an ELD-Integrated GPS system might be advisable to avoid dealing with different fleet management providers. Remember to check user reviews and official sources, like the list of Transport Canada-approved ELD devices to find the best option for your trucking business.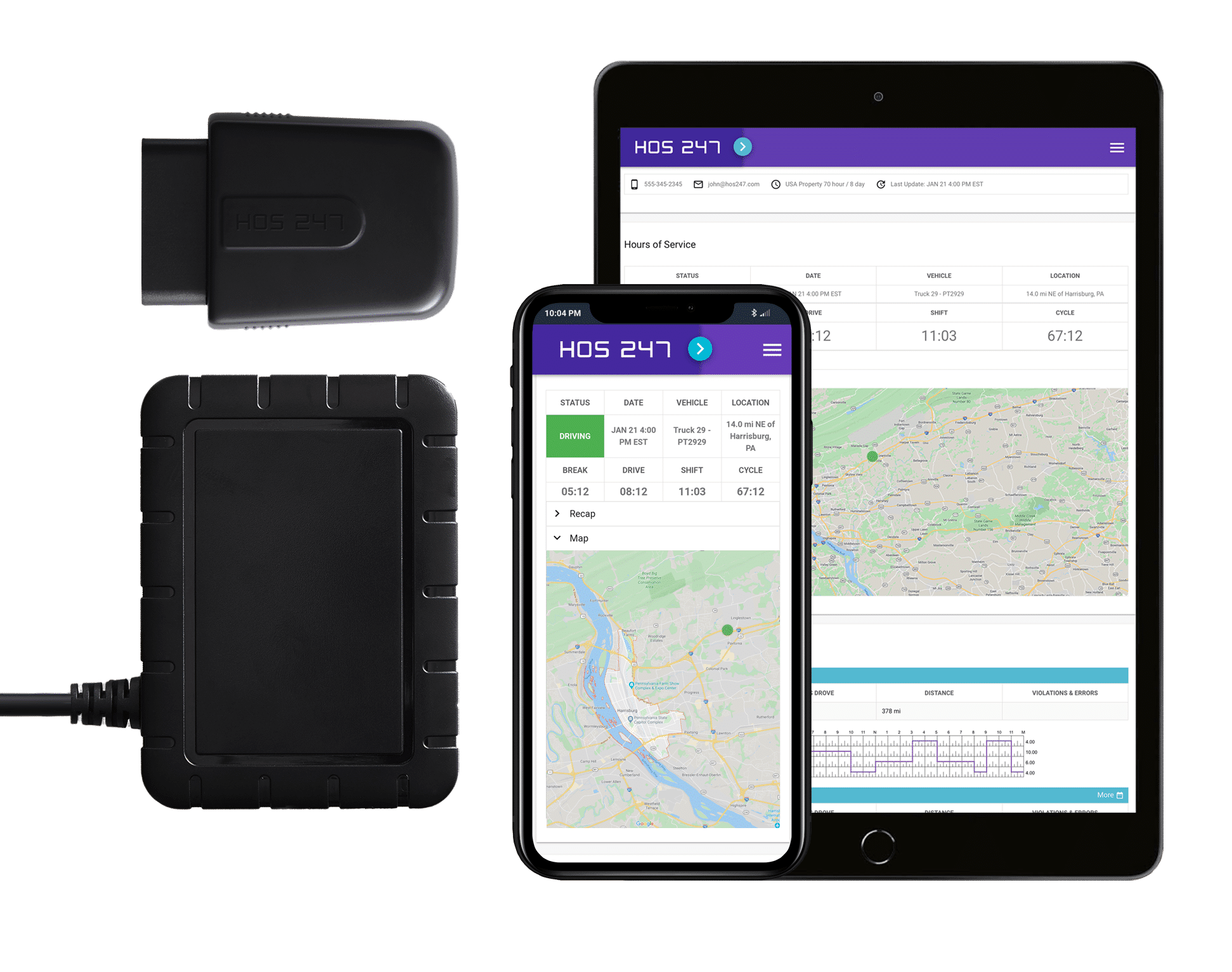 Advantages of HOS247 Services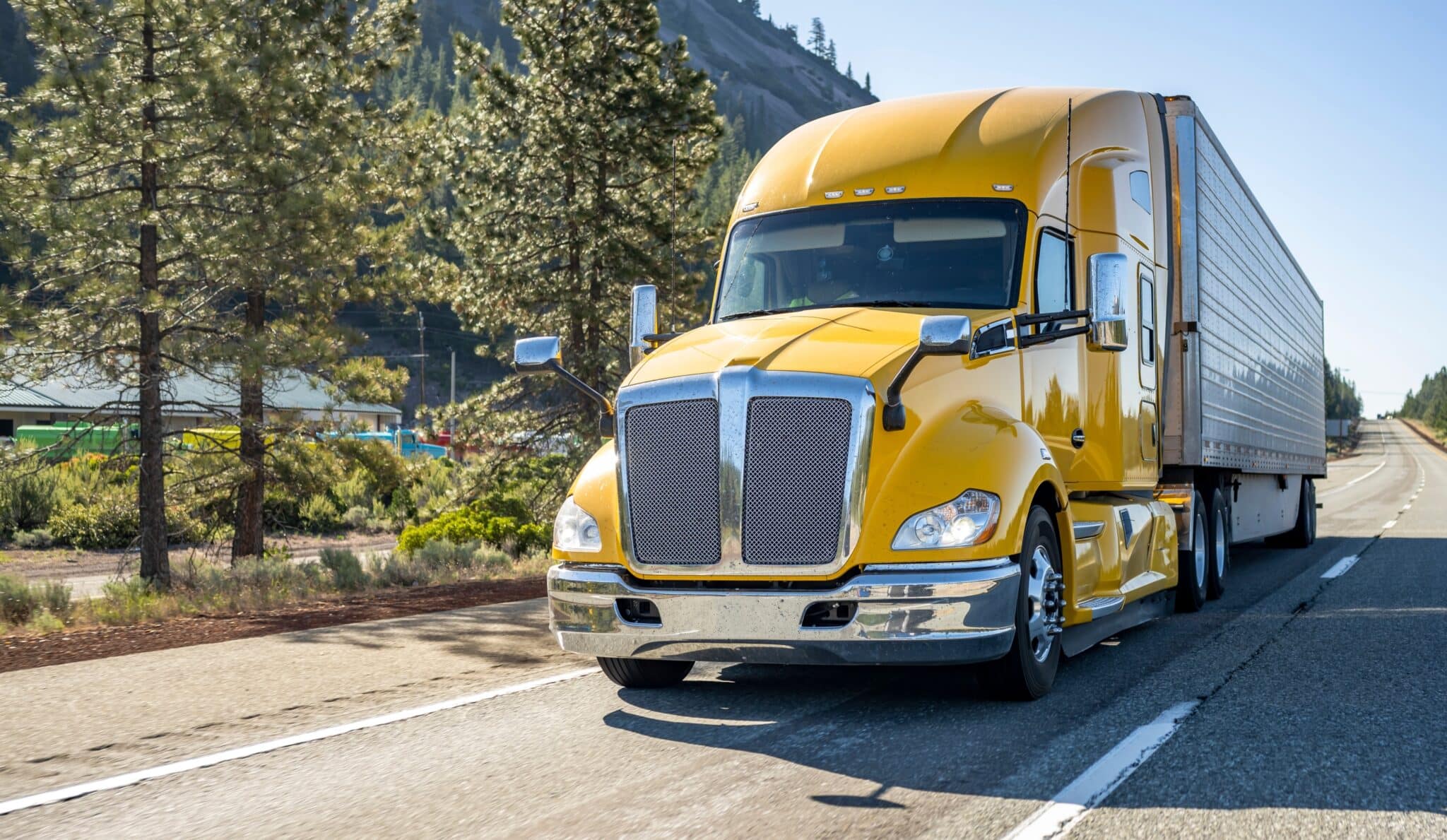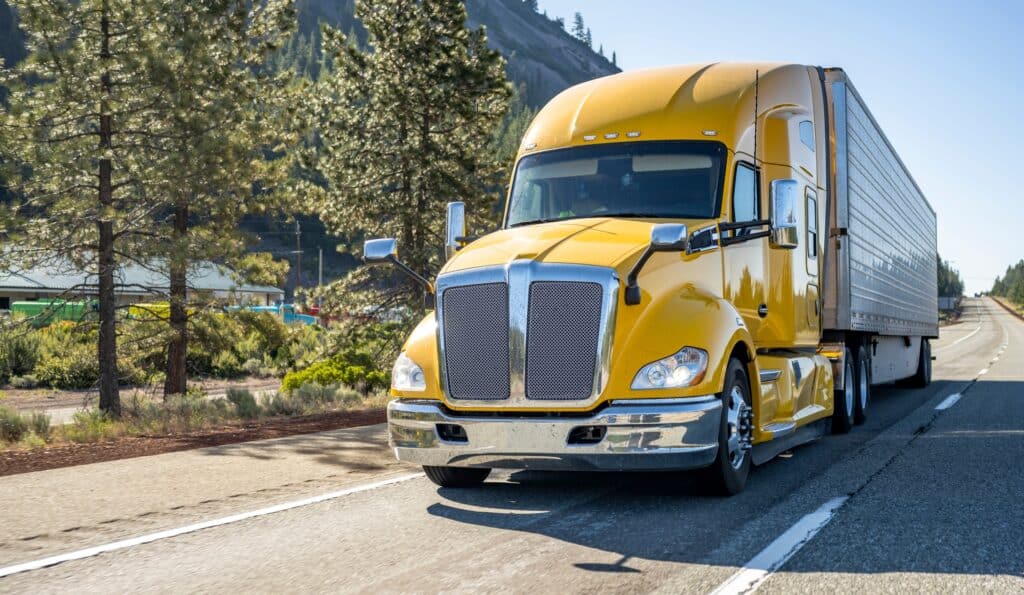 Besides high-quality service Canadian truck fleet tracking and other GPS features such as vehicle diagnostics with fault code detention, idle reporting, and IFTA calculations, HOS247 is a top-rated ELD provider. Our customer centered-approach offers a wide range of benefits including: 
Efficient customer support. Truckers highly appreciate our top-rated customer support for its professional and friendly service. Our multilingual tech experts are available every day from Monday through Sunday. 
Callback policy. With the HOS247 customer service team, no client will be left unattended: we guarantee that support reps will reach out to you immediately if the call gets interrupted.
No contracts. Unlike other companies that lock up their clients in 3 or 5-year contracts, HOS247 has a no-contact policy. Instead, we offer a flexible system of monthly or yearly subscriptions, which are easy to scale up/down or even cancel. 
Two-week trial. We encourage our customers to try our system for 14 days before subscribing to a plan. Test our system to see if it works for you, and get your hassle-free refund if you are not satisfied with the service. 
Contact us to consult our prices or order your demo to discover the perks of HOS247 ELDs and truck GPS tracking in Canada.
"Awesome. Easy to install and use. Top notch customer service! I recommend it to everyone."


"Great company to deal with. The support team is very responsive and competent. They provided a great deal of education for our company."

"Customer service is great. They helped me to set up everything and showed how to edit my logs. Thank you."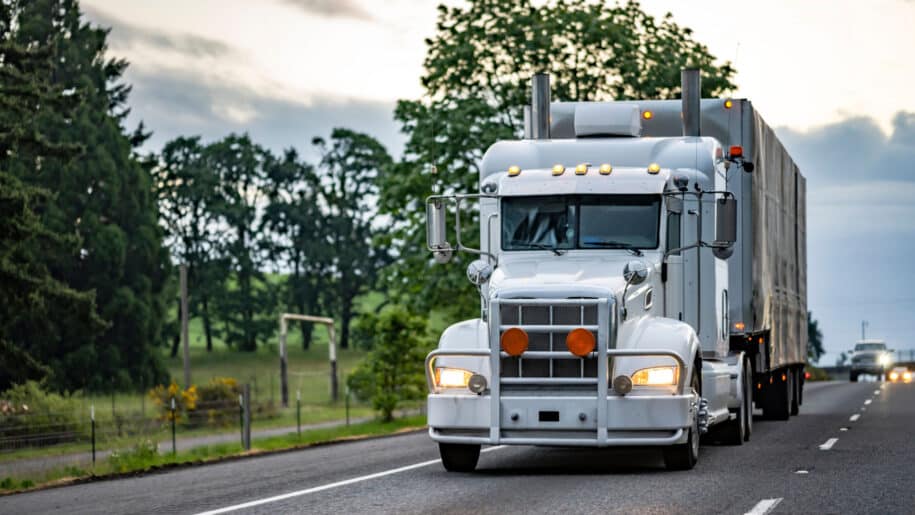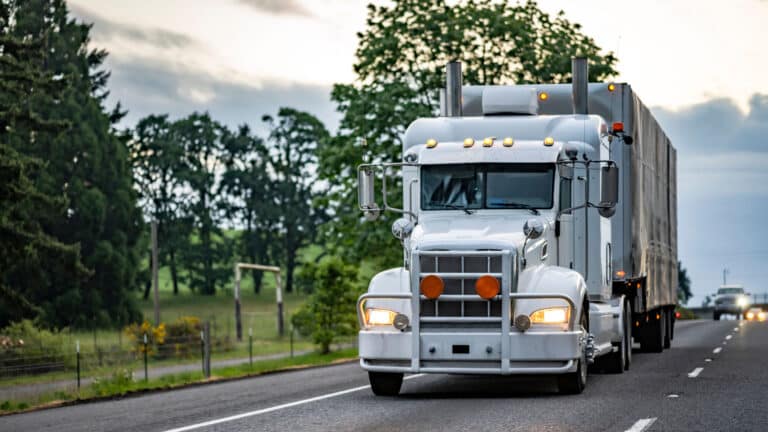 ELD Services & Devices
For truckers across Canada, the job is more than just a means of making a living—it's a way of life. However, with the implementation of the ELD law, electronic logging devices have become an integral part of their daily routine,
Read More »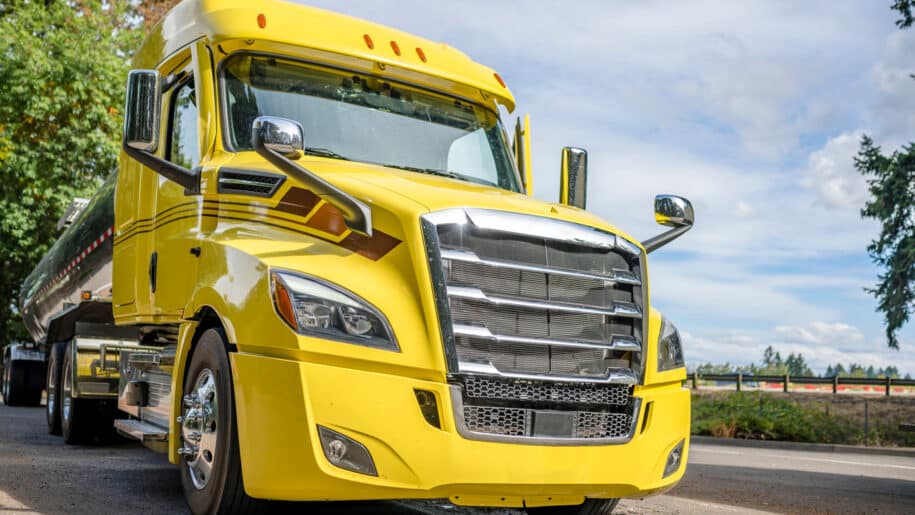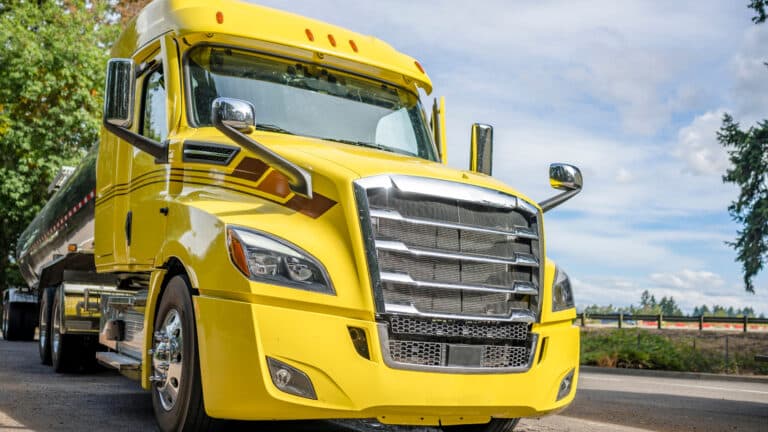 ELD Reviews
Since the ELD mandate was fully implemented at the beginning of 2023, electronic logging devices have become an integral part of truckers' work routine. Commercial vehicle drivers are now required to record hours of service automatically using elogs; however, a
Read More »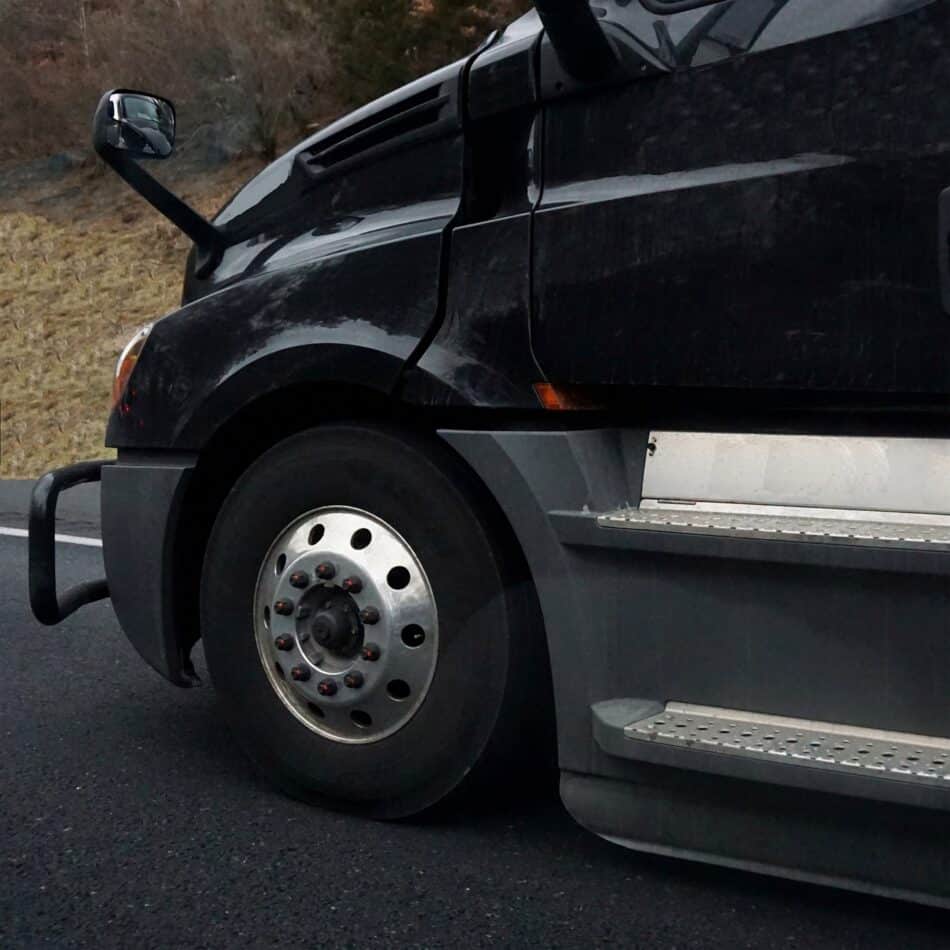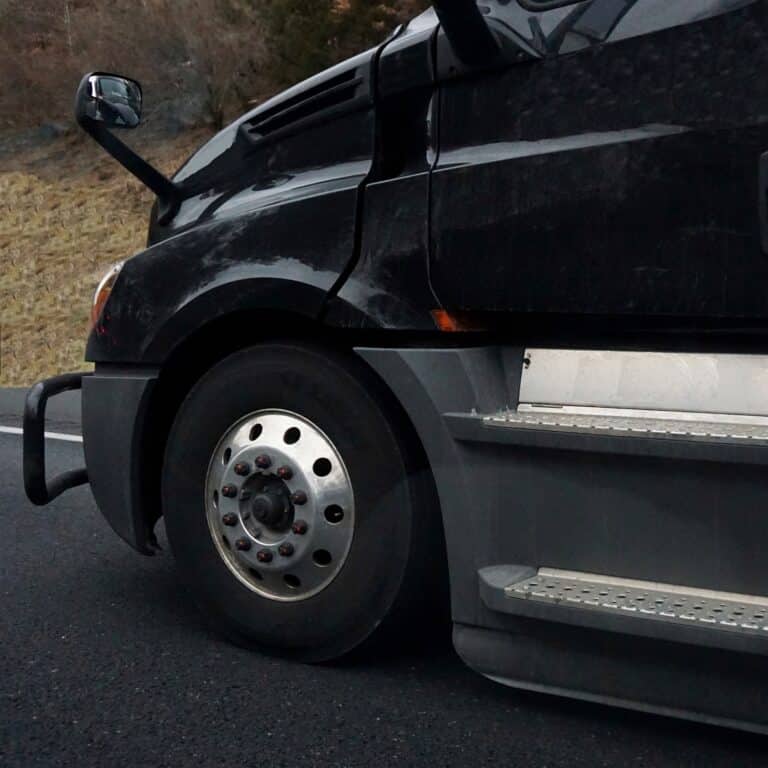 ELD Services & Devices
The best electronic logging devices do more than tracking hours of service — they must be backed up with prime customer support and have additional features to help carriers increase profitability. With the Canadian mandate's full enforcement date approaching, trucking
Read More »