Transportation professionals experience clear financial benefits by integrating GPS tracking for commercial vehicles into their fleet. Truckers can substantially improve management capabilities of the entire fleet, as well as reduce costs and boost productivity. In this article we will look at how to find the best GPS technology and use it in trucking operations to achieve business goals.
Gain Full Control with GPS Tracking for Commercial Vehicles
Having a bird's eye view of operations in real time allows for a reliable and effective way to assist fleet managers and dispatchers with their work activities. Superior coordination and communications will also bring many benefits to the fleet. Let's look at a few of them:
Reducing fuel costs. Fuel costs have become especially high this past year, and GPS tracking can actually help deal with that. It can collect information and reveal efficiency gaps in the following areas:

Idle time. Tracking solutions can help reduce idling times. It may not seem like fuel use while idling is all that high, but when it adds up for all the vehicles in the business, the potential savings are substantial. 

Improved dispatching. Trackers provide location data to dispatchers, who can then assign loads quicker and to the driver closest to the site with enough available driving hours.

Vehicle maintenance. Well maintained vehicles are more fuel efficient. Also, keeping the fleet in top shape extends useful life and reduces breakdowns that cause downtime.

Speed control. This is a huge factor in high fuel consumption. Steady speed can reduce  fuel use considerably, and also gives better control of operations. 

Increased safety. If a vehicle is stolen, a concealed GPS tracking device will be a huge help to recover the asset and cargo. Some commercial vehicle tracking systems alert users if a vehicle is used when it's not supposed to or in an off-limits area. 

Improved customer service. Knowing exactly where the driver is saves a lot of guesswork and time for everyone. Dispatchers can easily guide drivers towards their destination and offer assistance more effectively. Customers will also get more accurate estimated times of arrival, and the location data can serve as a backup record of deliveries.

How Does GPS Tracking Work?
The technology behind commercial vehicle tracking systems requires several components to work properly. First, the tracker needs to be installed in the vehicle. It will then be able to pinpoint real-time locations by interacting with Global Positioning Systems.
To do that, there are satellites that pick up on the tracker's GPS signal and can determine the exact distance the signal is coming from. They calculate the exact latitude, longitude and altitude of the tracker and return that information to the vehicle. This information is then sent to a cellular network, which sends it to the server for managers to consult in real time through the portal.
Other relevant data (such as speed, idle time, diagnostics, etc.) is also sent to the provider's servers through communication towers. The tracking system then analyzes and translates the data and displays it on screen.
Choosing The Right Commercial Vehicle Tracking Software 
GPS tracking for commercial vehicles has become a standard in the trucking industry, and transportation professionals should keep a couple things in mind when looking for a tracking system for their fleet.
For example, an effective way of incorporating a GPS is to have it integrated into the rest of the vehicle's management system. Some electronic logging devices include commercial GPS vehicle tracking systems. In this way, keeping track of operations is much simpler because the business can work with a single provider for both services–given that ELDs will be mandatory for most Canadian commercial drivers come January 1, 2023.
This can simplify the staff's work considerably, eliminate many administrative tasks and give you more control and security. In addition to this tip, the here are some essential qualities and capabilities of an efficient GPS tracker:
Compatibility. Fleets often include several types of vehicles. It is advisable to pick a commercial vehicle tracking system that can work with trailers, light- and medium-duty trucks, etc.
Real-time tracking. You may find that not all GPS trackers actually keep a live, real-time record of the vehicle, but rather have periodic updates. It is much more reliable (and safer) to make sure the GPS data is updated in real-time.
Quality support. If something goes wrong with your tracker, a timely and effective technical support team should be available to help. Make sure your provider has knowledgeable reps.
User-friendly technology. As shown above, the inner workings of GPS technology are actually quite complicated. User-friendly software can go a long way to make it work better for the driver and the business.
4G/LTE technology.

4G networks are faster and more efficient, providing more accurate data.

Positive reviews. Most providers make their apps available on Google Play or the Apple App Store. Make sure to look at reviews to see what other users think of the ELD's tracking system. 
Test drive. It is difficult to measure a GPS tracking for commercial vehicles system on the spot; however, test driving can give much more valuable and accurate information. Ask the provider for a trial to make sure their product checks all of the above and fits your business's needs.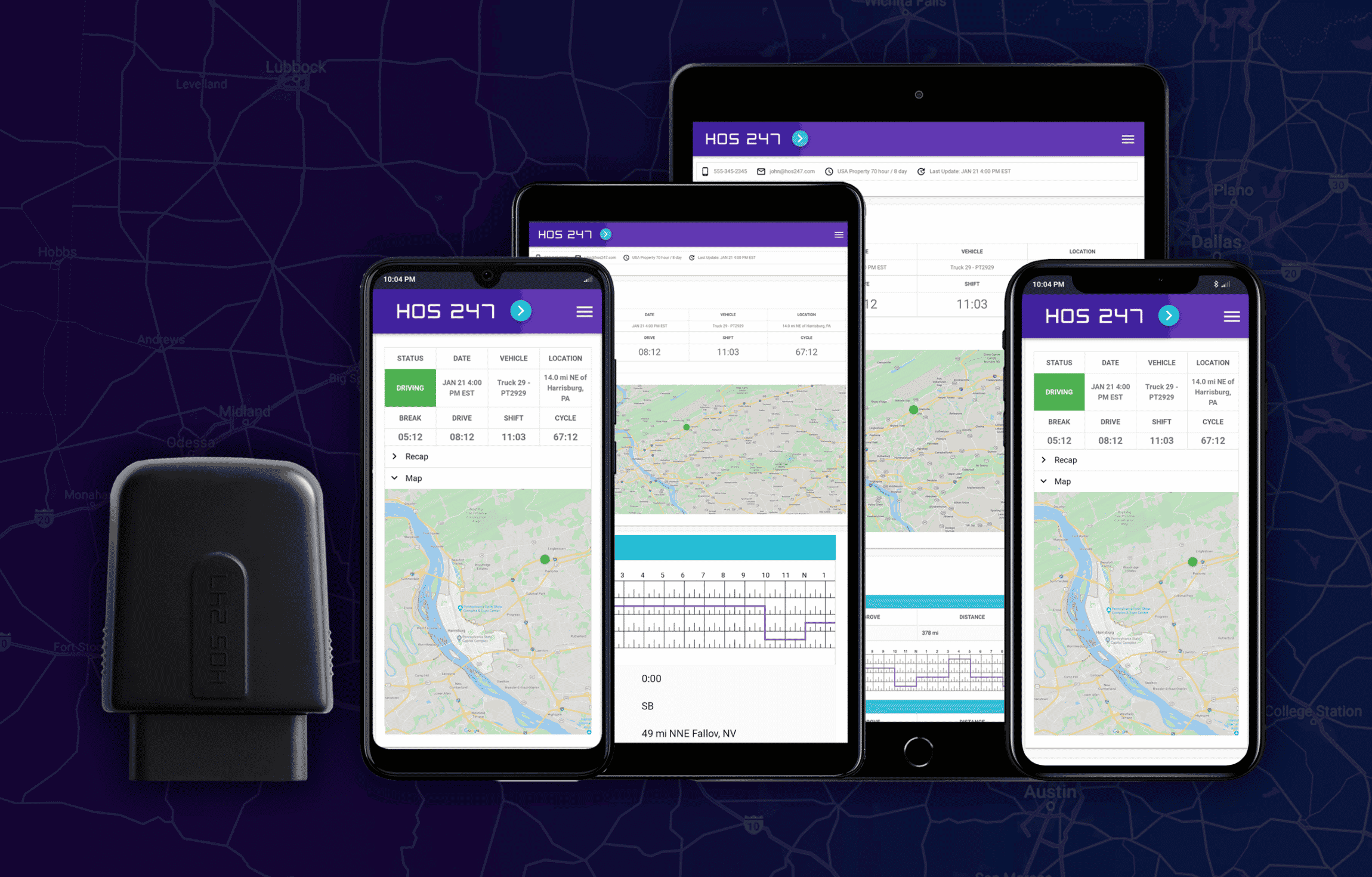 HOS247 Offers an All-In-One Vehicle Fleet Management Solutions 
HOS247 offers management solutions to transportation businesses and trucking professionals. We have developed a fully-equipped system that fulfills the industry's requirements on GPS tracking for commercial vehicles and other important technological tools. Our all-in-one fleet management solution includes:    
GPS tracking for commercial vehicles. Gain control over trucking operations with real-time, 4G/LTE technology. The installation is quick and easy, you can be ready to operate in a couple minutes. 
Electronic logging device. ELDs will soon become a necessary tool for transportation businesses involved in interprovincial commerce. The HOS247 ELD is widely known for its reliability and quality performance, as well as top-rated customer service.
IFTA reporting. IFTA calculations are automated, preventing human error and lessening the workload.
Vehicle maintenance and fault code detection. Performance needs a well-kept and top-functioning vehicle. HOS247's all-in-one solution includes features for both diagnostics and scheduling maintenance activities to make sure the trucks are always in top condition and their useful life is extended.
Benefits of HOS247 GPS Tracking for Commercial Vehicles 
HOS247 provides a dependable GPS tracker to help carriers boost fleet performance. Our 4G fleet tracking service offers the following advantages:
Significant cost savings. HOS247 GPS tracking offers insights into operations that shows opportunities to reduce expenses. With the GPS, fuel use can be measured and optimized. It allows idle time monitoring, preventative maintenance scheduling, fault code detection and more to prevent wastage and extend vehicle lifespan.
Ease of use. The mobile app can be downloaded from app distribution platforms and the fleet manager portal can be installed from any standard internet browser. The interface is user friendly to avoid the need for training and allow optimum usage . The tracker is small and can be personally installed by the driver, no fees or extra costs involved.  
Improved visibility. The commercial vehicle GPS tracking system allows managers to see the exact location of the vehicles, and dispatchers can become more efficient at assigning loads and routing. The GPS tracker also improves accountability, since it keeps details on services performed and the truck's course during their operations.
Timely maintenance. Fleet managers are notified when the vehicles are due for maintenance, preventing breakdowns and improving compliance with safety regulations.
Top-rated customer service. Our technical support team is ready to assist you every day of the week. The team is multilingual (English, Polish, Russian and Spanish) and is appreciated by our clients for their efficiency.
"Awesome. Easy to install and use. Top notch customer service! I recommend it to everyone."


"Great company to deal with. The support team is very responsive and competent. They provided a great deal of education for our company."

"Customer service is great. They helped me to set up everything and showed how to edit my logs. Thank you."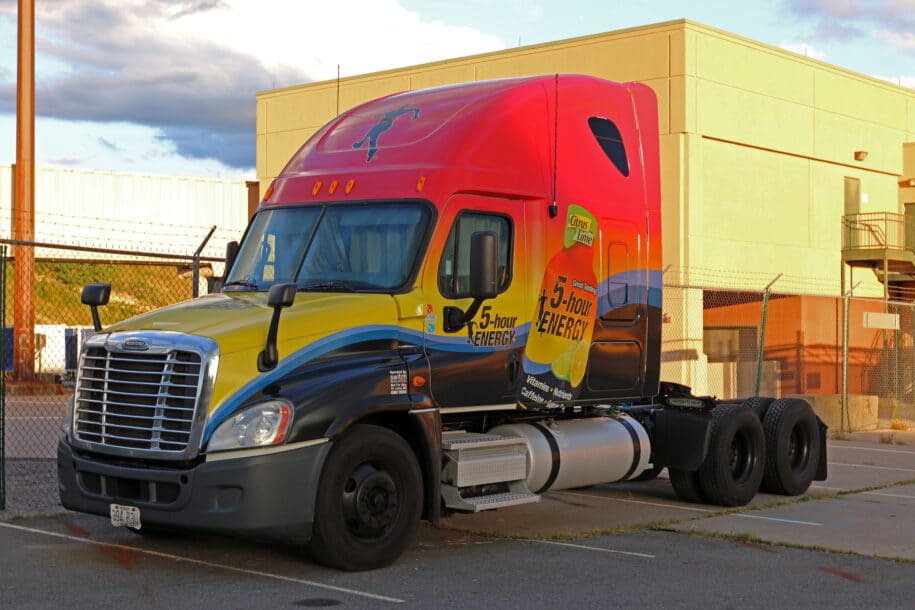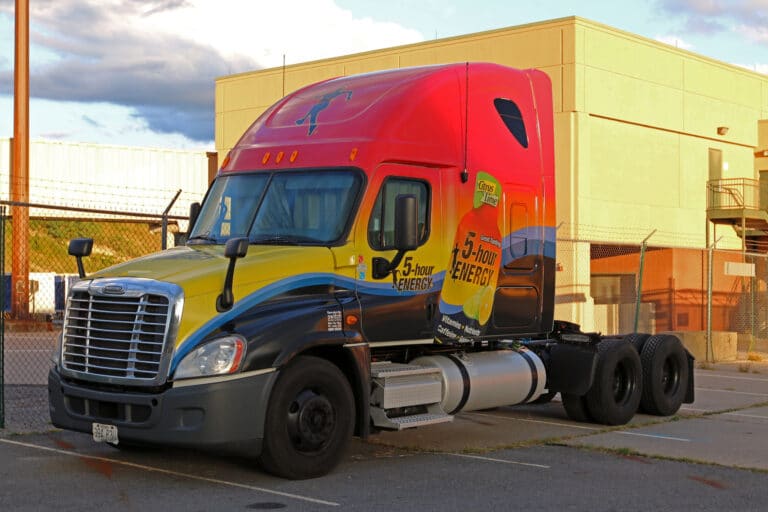 GPS Fleet Tracking Tips in Canada
As the popularity of fleet management platforms increases, more carriers in Canada are looking for low cost GPS fleet tracking options to increase the profitability of their business. However, by prioritizing the price truckers may risk compromising the quality of
Read More »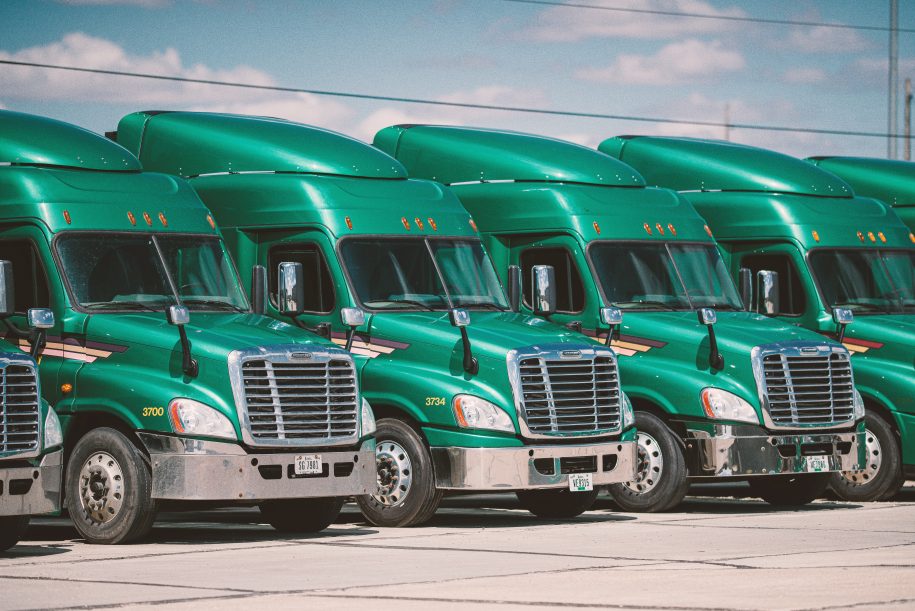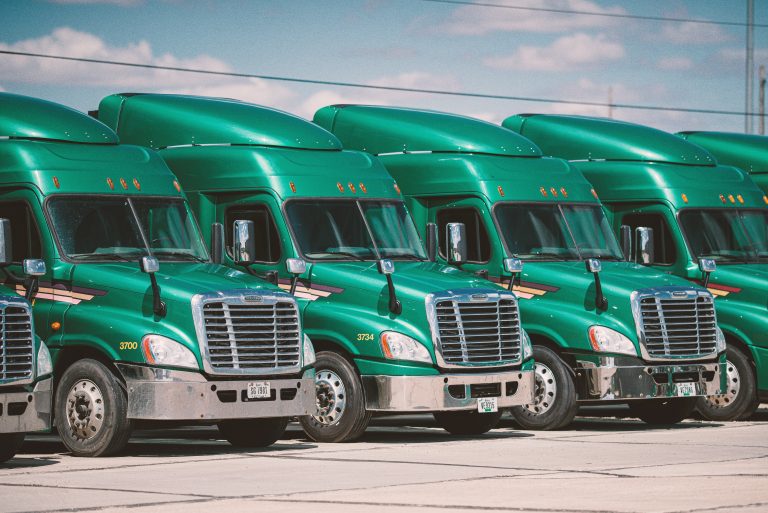 ELD Services & Devices
The law mandating the use of ELD logs issued by Transport Canada was first published in December of 2017 and came into effect on June 12, 2021. However, a progressive enforcement period has been implemented so that penalties will not
Read More »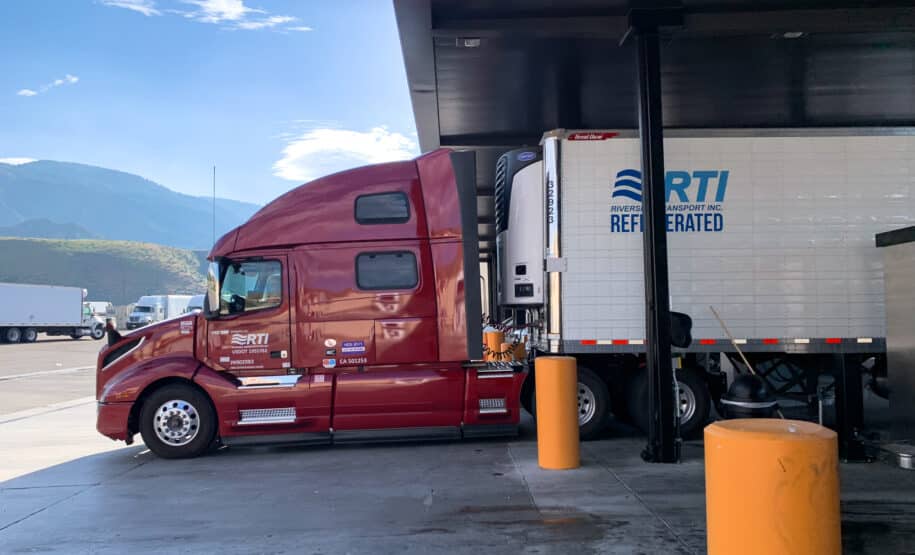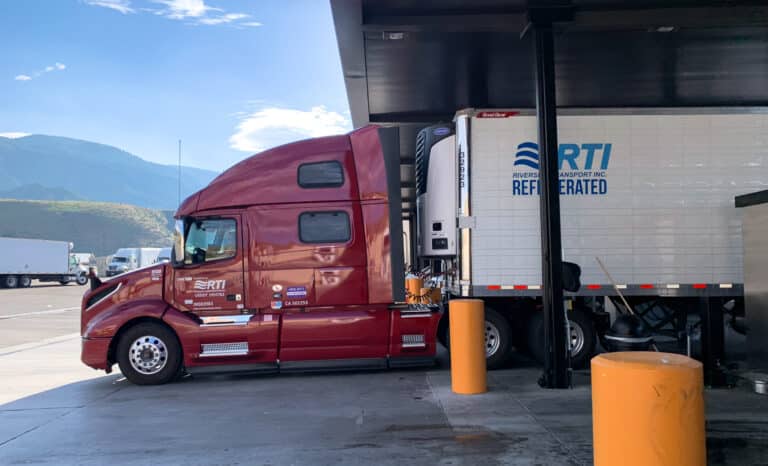 ELD Mandate Updates
What Is the Canadian ELD Mandate? The Canadian ELD mandate was announced on June 13, 2019, by the Canadian Minister of Transport Marc Garneau and went into effect on June 12, 2021. The progressive enforcement period announced by Canadian authorities
Read More »