HOS247 Is an Industry Leader Providing Electronic Logs
Besides helping drivers and carriers meet e-log compliance with the rules set by Transport Canada, HOS247 is a top-rated DOT electronic logbook provider and is highly trusted by the fleets and owner-operators that use it.
Benefits of HOS247
The benefits of trusting HOS247 to help maintain electronic logs are many and include:
Hardware that is easy to use and easy to install, as it simply connects to drivers' smartphones and tablets using Bluetooth or a USB
An All-in-One plan option that offers tablets for drivers who don't already have them, including data
Simplicity in its usage and setup, as well as optional driver onboarding training over the phone
A reliable, multilingual support team available to help drivers answer compliance issues on the road
The option for fleet managers to change and customize plans whenever they need in order to meet the changing needs of their fleets without the requirement to commit to any contracts
The ability to try the e-log software worry-free thanks to the ability to return the product within the first two weeks, no questions asked
Productivity boosting, efficient dispatch features
Ability to edit and manage electronic driver-vehicle inspection reports (DVIRs) to ensure the safety of every vehicle in the fleet 
Protection from the cost of expensive violations, as HOS247 electronic logs help drivers pass DOT inspections
An intuitive fleet manager portal that increases the efficiency and visibility of fleets
What are the Canadian ELD mandate and its timeline?
The Canadian ELD mandate order was first published in December 2017 for the Canadian government. It was officially announced on the 13th June 2019 by Marc Garneau (Canadian Minister of Transport), with the regulation set to go into full operation on 12th June 2021.  As of that date, all carriers must switch from paper logs to automatic electronic mileage log devices.

Instead of using manual paper logs, the new regulation will require commercial vehicles to capture Hours of Service automatically, using an electronic logging device (ELD). The ELD mandate's objective is to create an environment that is safer for drivers where they can easily track and manage records of duty status (RODS). According to the Canada Gazette, the standards' present value is over $380 million with a $55 million annualized value. The figures are realized by the avoidance of thousands of annual crashes through reduced driver fatigue and a vast decrease in the amount of paperwork required.
There are several similarities between the Canadian ELD mandate and the existing U.S. mandate. In harmonizing the two regulations, there is an opportunity to promote economic growth. For example, in each of the standards, all commercial vehicles must automatically capture driving time, use GPS tracking, synchronize with the engine, and use on-screen displays for a roadside inspection. However, a fundamental difference is the Canadian mandate requires ELDs to be certified by a third-party rather than self-certified, which is permitted in the U.S. Drivers in Canada also don't need to transfer logs to a federal system such as eRODs.
What is an ELD?
According to Transport Canada, a certified mandatory device or technology that can automatically log driving time and record of duty status is an acceptable ELD.  There are significant benefits of ELDs for the driving sector. The devices enable quicker enforcement checks, less paperwork, and minimize the potential for driver fatigue. Arguably, one of the most crucial features is that by implementing ELDs to harmonize with U.S. standards, the mandate offers excellent economic value.  
Semi truck electronic logs can be installed within minutes by plugging it in, logging on using a device such as a smartphone or a tablet, and then connecting through BlueTooth. As soon as a vehicle moves at more than five mph, the ELD status switches to Driving, and it will begin to capture times automatically.
Once the driving data is recorded, it can be accessed remotely by compliance managers or dispatchers, for example. It can also be viewed by the driver or a Transport Canada officer during a roadside inspection. Any smartphone or wireless device that meets the mandate's technical guidelines and connects to an engine computer module of a vehicle can be used.
ELDs do not collect data about vehicle performance such as speed, steering, or braking, but only information relating to driver compliance with hours of service (HOS) regulation.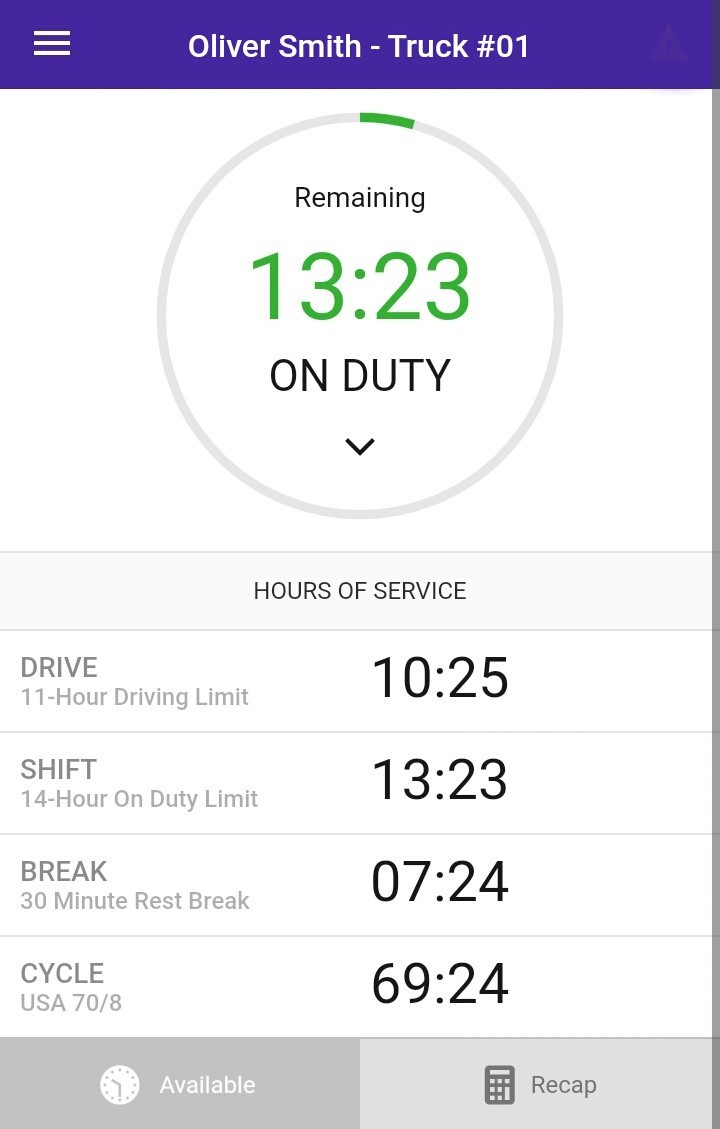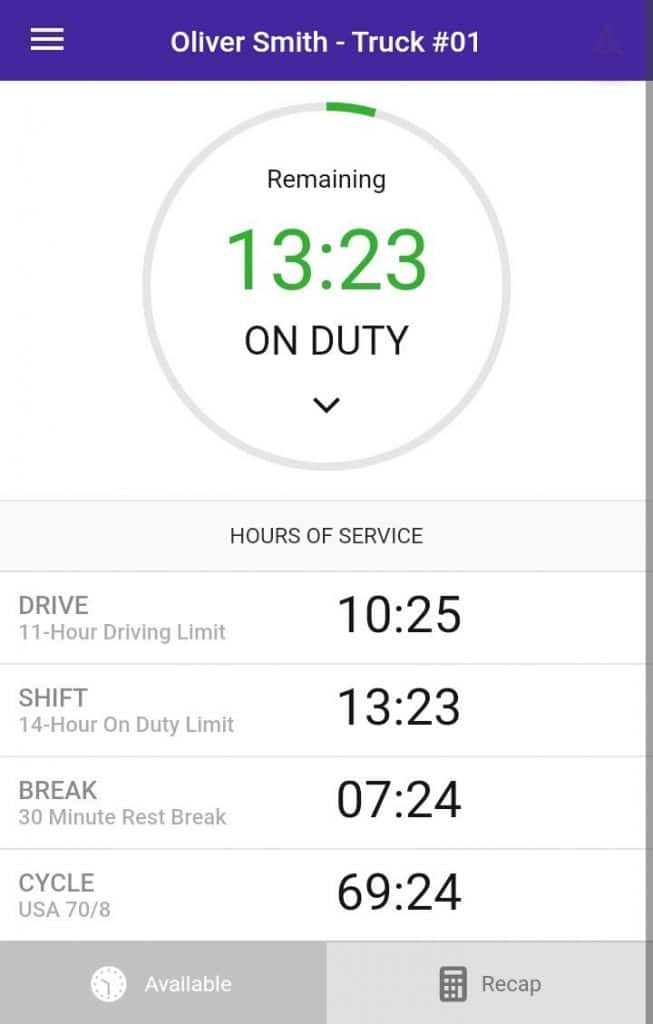 Canada ELD Mandate Exemptions
There are some notable exemptions to the Canadian ELD Mandate regarding electronic logs for older trucks. First, the regulations do not apply to vehicles with an engine model built before the year 2000. If you have a vehicle registration model newer than 2000 but without an engine control module (ECM), the motor carrier needs to find an ELD that does not depend on ECM connectivity.  
Vehicles do not need to keep a logbook when they operate within a 160km radius of their home terminal and are therefore exempt from the ELD mandate requirements. Short-term rentals of less than thirty days and commercial vehicles that operate under a specific permit or have a statutory exemption also do not need to comply.
Furthermore, in cases where an ELD malfunctions, the driver has fourteen days in which they can maintain paper logs, at the end of which the device must be returned to full functionality. If they return to a home terminal before the end of the fourteen days, the ELD should be repaired at that point. In the U.S. Mandate, drivers are permitted eight days to resolve the problem. 
Canadian ELD FAQ
How do I know if my electronic logs are compliant with regulation?
It is the motor carriers' responsibility to only utilize third-party certified ELDs in Canada. Third-party certification of ELDs is a  requirement from Transport Canada who will be engaging with suitable entities to manage the role.
Are ELDs that comply with US rules also compliant with Canadian rules?
A device that complies with the US es does not make it compliant with Canadian rules. The regulations are similar to ensure interoperability but the Canadian ELD Mandate includes additional terms around existing HOS regulations.
What data does the ELD automatically log?
An ELD automatically logs data elements at certain time intervals. Location, date, time, engine hours, distance, and identification information for the driver, vehicle, motor carrier, and the authenticated user are all recorded.
How does an ELD record location information?
There are several points that an ELD will record location information. When the driver powers on or shuts off the engine, there is a change of operating jurisdiction or duty status, the location will be recorded. The location data must be recorded at 60-minute intervals with an ELD when the vehicle is moving.
Can the ELD identify a street address from the location information?
An electronic logging device cannot identify a street address from the location information. Instead, the latitude/longitude coordinates will convert to geolocation that approximates direction and distance to a particular location, such as a city, town, or municipality.
At what point does the electronic tagging device automatically record the driving status?
An electronic logging device has to automatically go into a driving status when the vehicle moves faster than eight kilometers per hour. It will stop recording once the vehicle has been at 0km/h (stopped moving) for at least three seconds. Commercial motor vehicles must not have an in-motion state configured to anything over 8km/h.
Is there the ability to change/edit the driving times that the electronic log system records?
ELD's will automatically record the moving time of commercial motor vehicles (CMV's), and the records are immutable, meaning that they cannot be edited.
What devices can a driver use as an electronic logging device?
Smartphones and other portable devices are suitable ELDs as long as they are mounted in a fixed position and visible when the driver is seated normally in the vehicle. All devices that meet the technical specifications of an ELD can be used.
When stopped for a roadside inspection, what information should a driver present to the enforcement officer?
The electronic logging device reports all information from the past 24 hours and the previous 14 days (consecutively). At a roadside inspection, an official can request to view the ELD display or printout to verify compliance with the Canadian HOS Regulations. The officer may ask for documents to be electronically transferred for inspection as an additional request.
"Awesome. Easy to install and use. Top notch customer service! I recommend it to everyone."


"Great company to deal with. The support team is very responsive and competent. They provided a great deal of education for our company."

"Customer service is great. They helped me to set up everything and showed how to edit my logs. Thank you."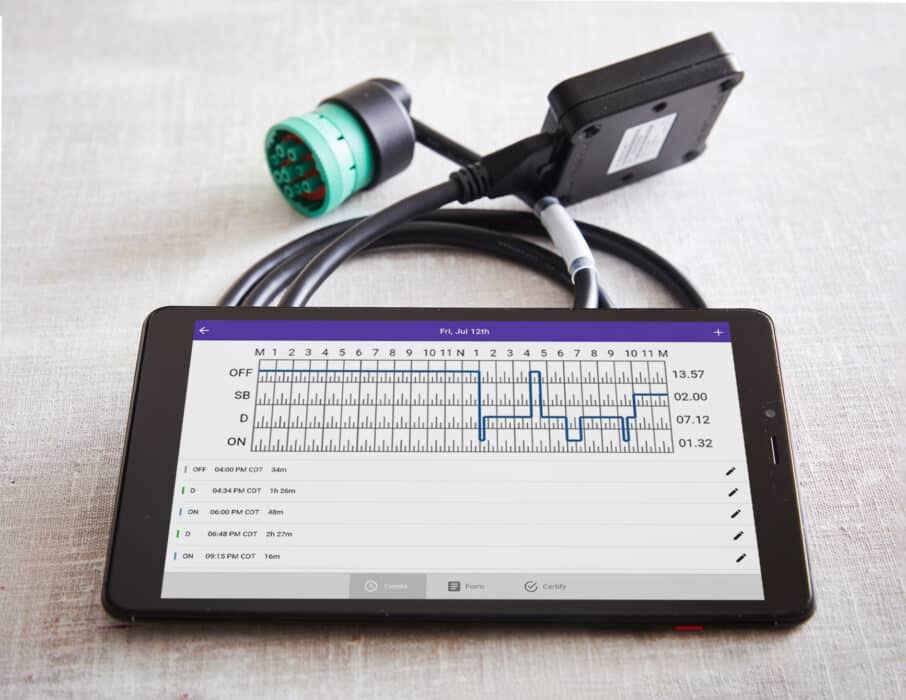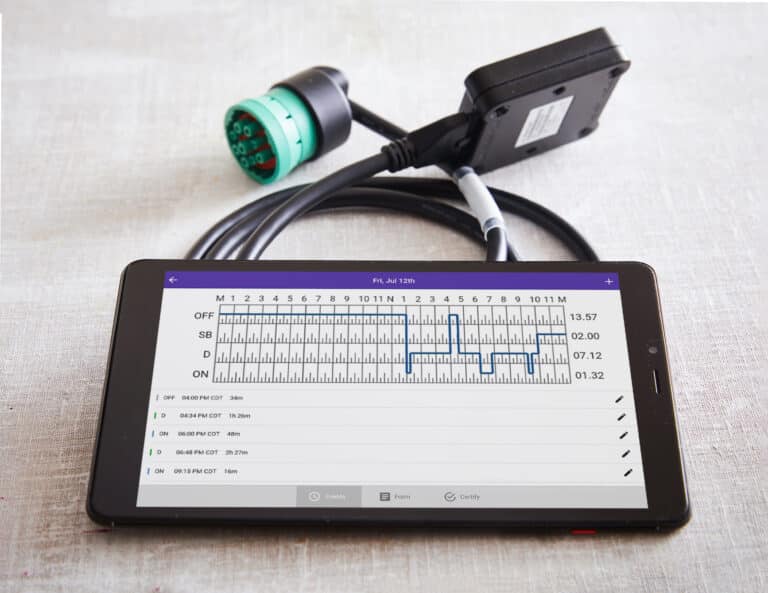 ELD Services & Devices
Transport Canada requires electronic logging devices (ELDs) to be connected to an engine directly. This allows the ELD to directly record a driver's hours-of-service (HOS) and records of duty status (RODS) information. Since an ELD app itself cannot do that
Read More »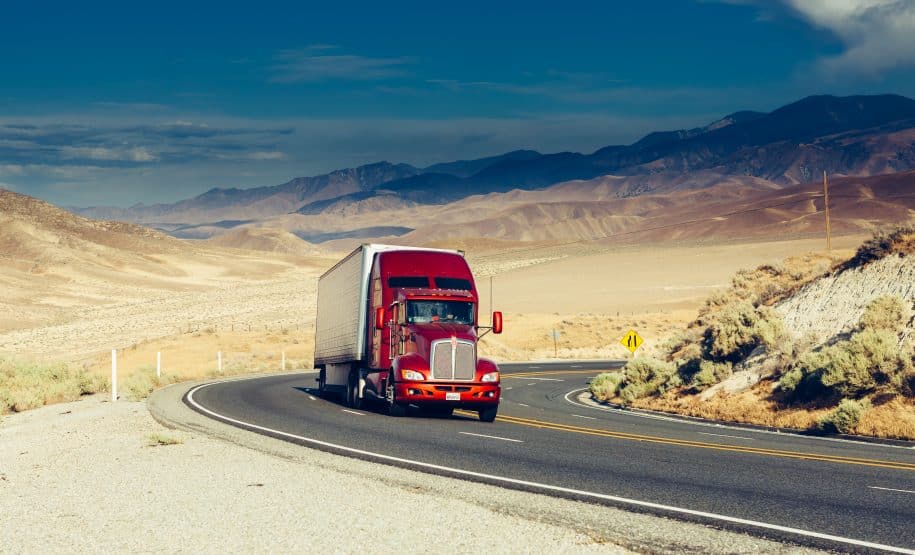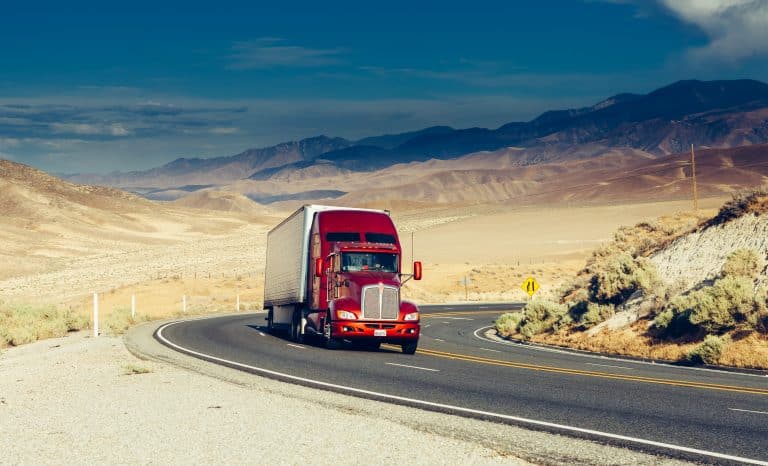 ELD Services & Devices
When it comes to the software used to run a business, it makes sense to do the research to determine who the front runners are. Some companies naturally take the lead when it comes to innovation and customer service. Trucking
Read More »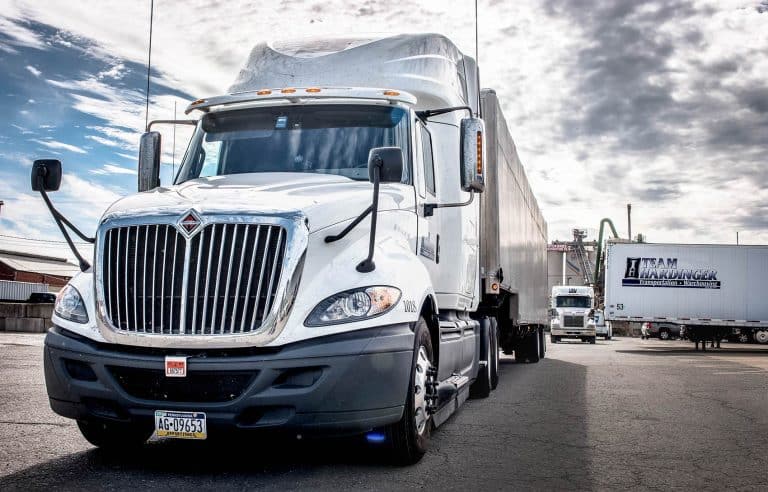 ELD Services & Devices
Great trucking businesses always manage their compliance and operations properly. Make the ELD mandate work for you and enhance your bottom line. We've drafted the ELD trucking guide to help you choose your electronic logbook wisely. What is ELD in
Read More »