Are you looking for an effective way to reduce fuel and operational costs, improve driver safety, increase productivity and meet federal and provincial compliance rules? GPS tracking for fleet trucks is an excellent solution for you. GPS tracking is an advanced telematics tool that collects data from vehicles and their drivers in real time and sends it to a fleet management system, allowing supervisors to monitor and streamline operations.
Trackers connect to the truck's diagnostic port to provide access to accurate information about vehicle speed, fuel level, fault codes, battery charge, idle time, engine RPM and other crucial data. That's why fleet tracking GPS systems are growing so popular among truckers in Canada. In this article, we will examine the critical features of GPS tracking for fleet trucks and show how these systems can help your business thrive.
Main Features of GPS For Fleet Tracking
There are four essential features that any reliable tracking system must have to work at its full potential.
Real-Time GPS Tracking
Real-time GPS tracking helps achieve complete fleet visibility to monitor your vehicles accurately and effectively. Access to accurate information increases workflow efficiency and improves communication between drivers and fleet managers, leading to better business decisions.
Vehicle Maintenance 
With this feature, vehicle maintenance routines are scheduled automatically by the system. It sends managers reminders about upcoming service events in advance. Service schedules are effective and accurate as they are based on distance driven, hours of usage and a record of all past service history.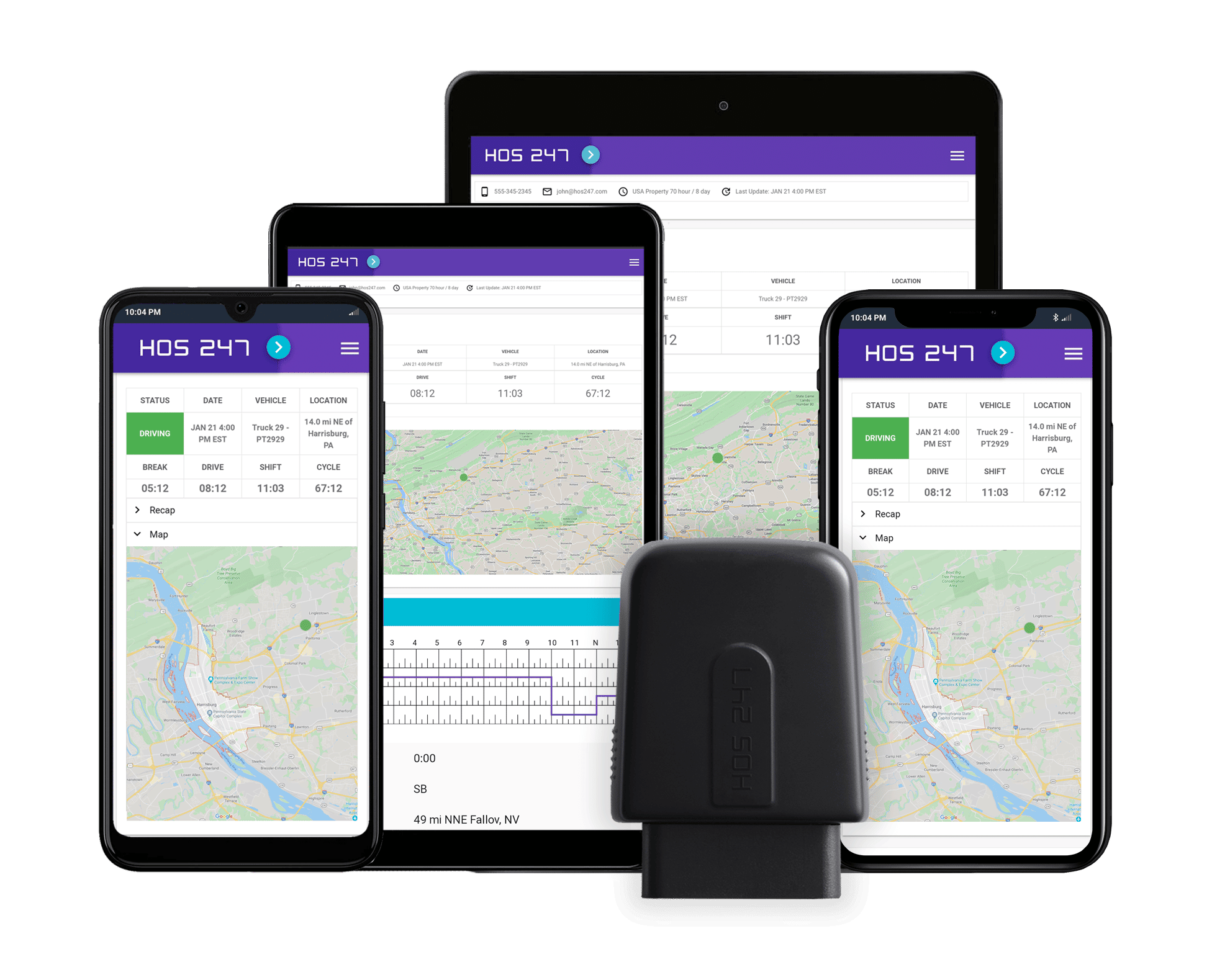 Fault Code Detection
Fault code detection functions via self-diagnosis and reporting. It automatically identifies and flags performance changes. When a problem is detected, the system turns it into a code (DTC) and notifies the driver and manager so the problem can be addressed in a timely manner, avoiding costly repairs and downtime.
Automated Idle Tracking
Among other GPS fleet tracking benefits that help effectively reduce operational costs and increase driver performance, there is an automated idle tracking feature. It provides detailed fuel performance data and alerts the fleet manager of instances of excessive idling to help them correct the behavior. With this feature, carriers save money and minimize their CO2 footprint.
Benefits of HOS247 Fleet Tracking GPS 
The obvious benefits of GPS tracking make this device indispensable for big and small trucking businesses. The market in Canada offers plenty of options of GPS tracking for fleet trucks. The question is how to choose the right one. Besides the essential features mentioned above, you may look for a provider that offers an advanced and reliable system that you can get the most out of.
With HOS247 trackers, our clients can be sure that the needs of their business will be addressed in the most professional way. Amongst the GPS fleet tracking benefits we offer are the following.
HOS247 GPS Tracking for Fleet Trucks Is Flexible
Trial period. Users get a chance to familiarize themselves with the software during a two-week trial period. If you decide to return the product within that time, you will get a refund.
No-contract policy. HOS247 offers a flexible monthly or yearly subscription service to adapt to the specific needs of our clients. Because we understand that the needs of our customers may change in the same way the market does, we have no lockdown period that forces clients to commit for years. 
One-year hardware replacement warranty. HOS247 guarantees a smooth run of its devices, providing a free replacement in case of malfunction.
HOS247 Trackers Are Easy to Install and Use
Quick and straightforward installation. The installation of HOS247 fleet tracking GPS service takes only a few minutes. You won't need a specialist to set up the system. The driver or fleet manager can easily install the hardware and download the software from our web page.
Ease-of-use. Clients enjoy the transparency and simplicity of our software. Its friendly interface encourages the intuitive use of the program. If you still have doubts, you can resolve them by calling our support center.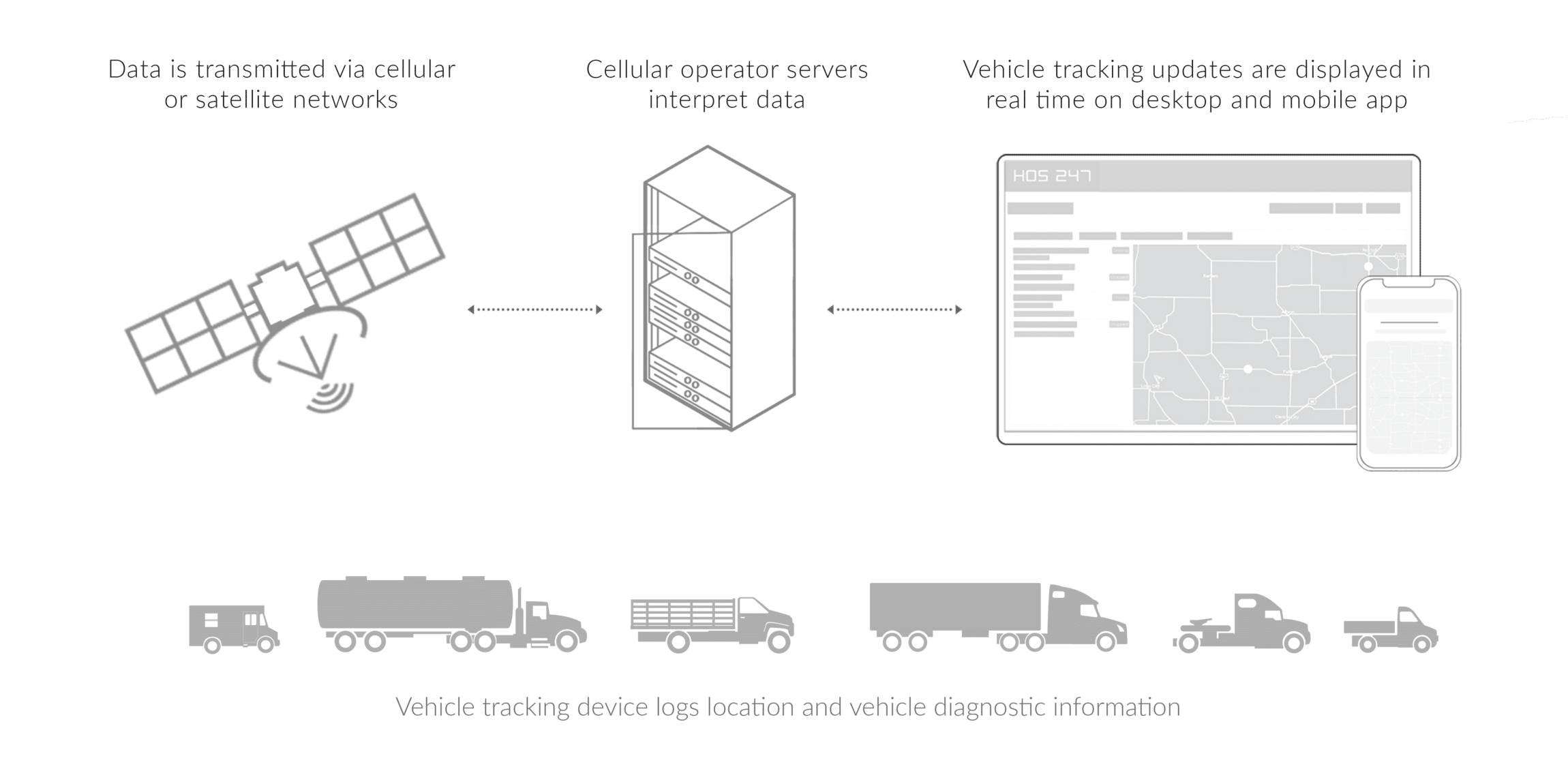 HOS247 Is a Committed to Customer Satisfaction
Multilingual customer services. One of the main goals of HOS247 is to provide efficient, customer-centric service. We praise our technical support team, which consists of professionals who speak English, Spanish, Russian and Polish. It's enough to have a look at our review section to see how the friendliness and skillful assistance of our customer service team helps truckers do their jobs. 
Efficient technical support. To optimize the use of the system, we provide assistance from our experts from Monday to Sunday. HOS247 has a callback policy, which means that we will never leave you without an answer. 
HOS247 Trackers Use Advanced Technology 
4G technology. Using advanced technologies, HOS247 provides customers with a faster, more efficient service. 
Improved safety and security uses. Concealed tracking devices included in our GPS tracking for fleet trucks notifies fleet operators if the vehicle is taken to unauthorized locations and helps recover assets in case of theft.
Extra features. In addition to all the features mentioned earlier, HOS247 also offers IFTA calculations and electronic logging devices (ELDs).
Who Is Affected by the Canadian ELD Mandate?
The Canadian ELD mandate, expected to go into effect by the 1st of January, 2023, will apply to the majority of federally regulated commercial motor carriers. Depending on their area of operation—extra-provincial or provincial—carriers will have to comply with the laws of federal or provincial jurisdiction. Each province is allowed to decide whether or not to adopt the mandate within their jurisdiction.
The vehicles exempt from complying with ELD rules in Canada are:
Short-term rentals.
Commercial vehicles built before the year 2000.
Vehicles operated within a 160 km radius from their home terminal.
Vehicles operated by a motor carrier with an exemption issued by Canadian authorities.

HOS247 Is a Top-Rated ELD Provider 
HOS247 is top-rated by truckers thanks to our commitment to customer satisfaction. Our customers appreciate the quality of technical support and our easy-to-install hardware with access to most Android and iOS devices via Bluetooth. Our devices track drivers' HOS automatically, complying with regulations established by
Transport Canada with minimum effort from drivers and managers. Our goal is to make the experience of using electronic logbooks as efficient and simple as possible, helping our clients avoid violations and fines. Request our trial and discover how you can increase efficiency by using an ELD-based GPS system. 
"Awesome. Easy to install and use. Top notch customer service! I recommend it to everyone."


"Great company to deal with. The support team is very responsive and competent. They provided a great deal of education for our company."

"Customer service is great. They helped me to set up everything and showed how to edit my logs. Thank you."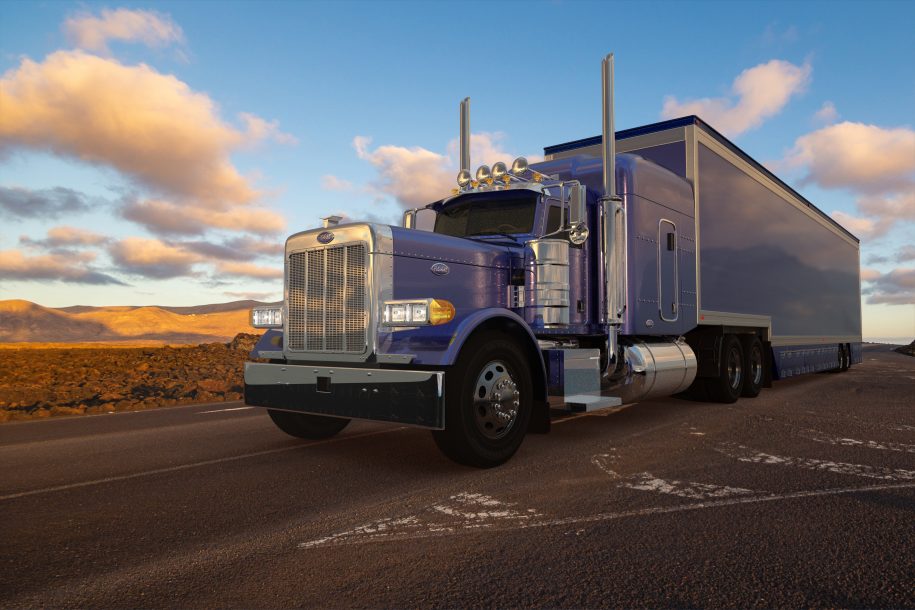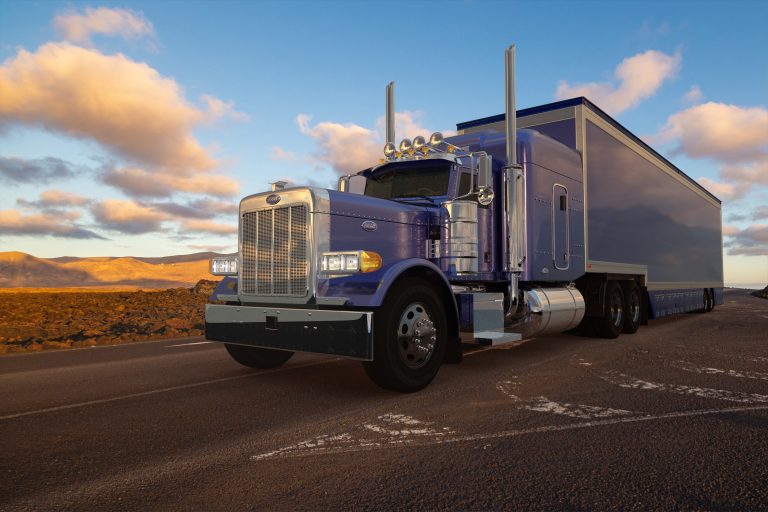 ELD Services & Devices
Switching to a reliable ELD provider can help lower your costs and save time, money, and other resources. Electronic logs allow you to review real-time data and keep track of every single vehicle in your fleet. If you're a truck
Read More »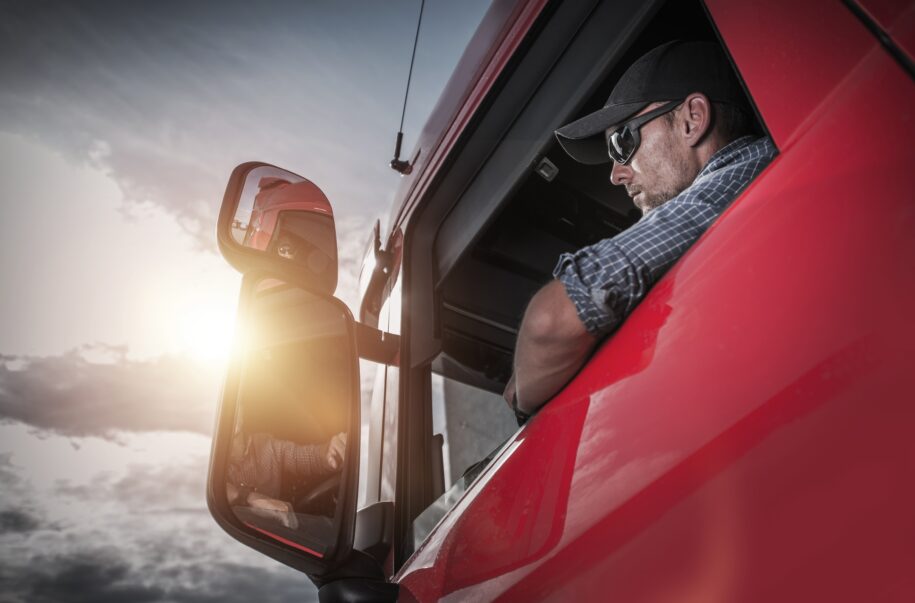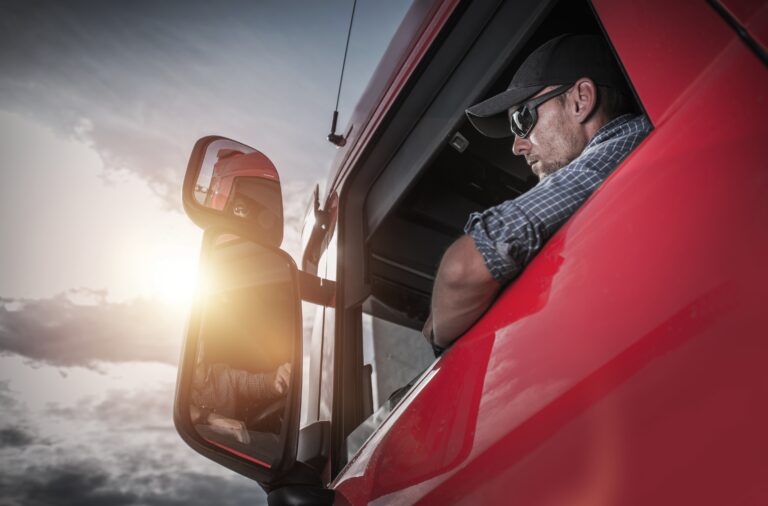 ELD Services & Devices
As part of the Canada ELD Mandate, electronic logs for truckers will be required by Transport Canada. The ELD rule was first published in the Canada Gazette on June 13, 2019. As of June 12, 2021, the mandate has been
Read More »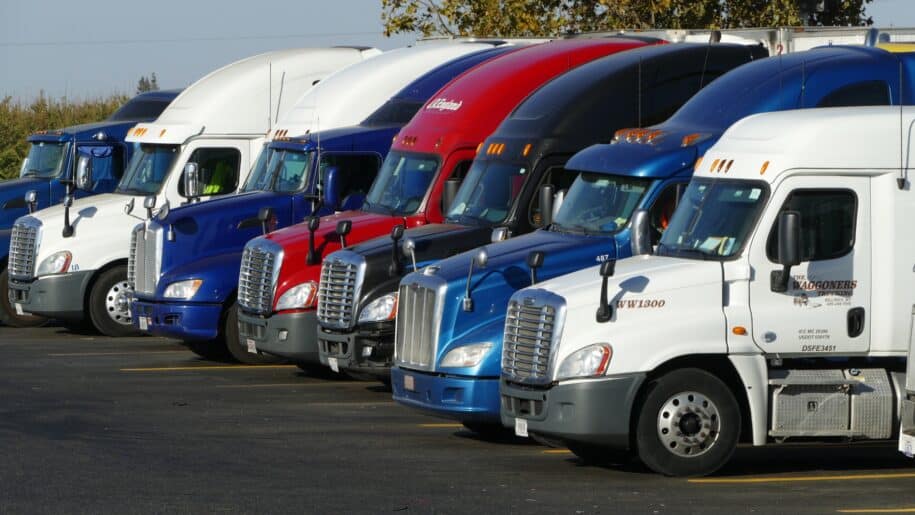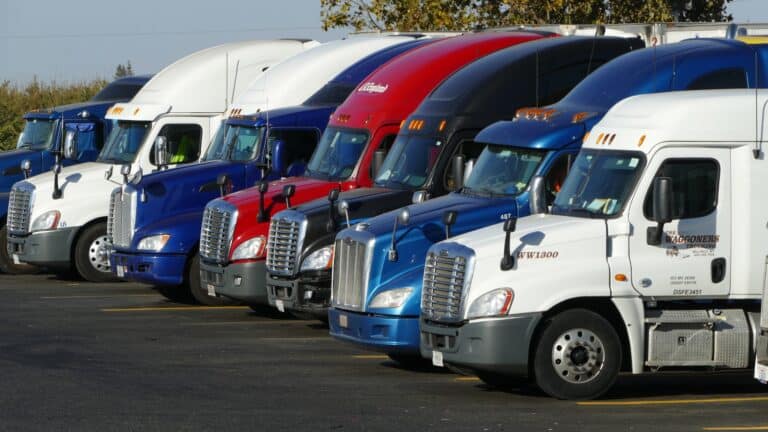 ELD Services & Devices
Your ELD should have everything needed to keep your trucking business compliant with federal regulations come January 1, 2023. However, choosing the right option can be challenging. If you are looking for an Android logbook app for your truck or
Read More »