By now, commercial motor vehicle (CMV) drivers should be well-acquainted with the electronic logging device (ELD) mandate and how to comply with it, but new drivers may not be so familiar with the requirements and exemptions. 
Overall, the ELD mandate is a list of DOT log book regulations issued by the Federal Motor Carrier Safety Administration (FMCSA), requiring certain drivers to electronically record their hours of service instead of using a traditional paper driver log book. The DOT enforces the requirements set forth by the mandate. Drivers are also required to ensure that their ELD is compliant to avoid penalties and fines. 
Checklist of DOT Log Book Regulations and Requirements 
The FMCSA has very detailed rules regarding ELDs. This checklist summarizes the basic requirements that a compliant ELD should fulfill:
Make sure the provider is listed on the FMCSA's registered ELDs list.
When using a portable elog device, make sure it is mounted in a fixed position and visible to the driver while seated in the normal driving position.
Keep an ELD information packet (in hard copy or digital format) in the vehicle with the following items :
A user manual with the essential information on how to operate the system.
Step-by-step instruction sheets on how to transfer data from the elog to safety officials during an inspection, as well as for reporting and recordkeeping procedures during a malfunction.
At least eight days' worth of blank RODS graph grids.
Confirm that the device powers on and is fully functional within 1 minute of starting the vehicle and that it stays on until the engine is shut off.
Verify that the log book can convert UTC standard date and time to the time standard in effect at the driver's home terminal, accounting for daylight savings time.
Check that the ELD automatically determines the position of the vehicle in standard coordinates as an accurate geo-location. 
Make sure that the ELD allows the driver to manually enter the vehicle's location in text form when prompted. 
Ensure that the ELD allows motor carriers to configure each driver's profile to claim exemptions from ELD use and prevent unidentified driver data diagnostics errors. 
If there are records for unidentified drivers, the ELD must prompt the driver with a warning indicator. 
Make sure that the ELD does not allow automatically recorded driving time to be shortened. Also, the username associated with a record should not be able to be edited or reassigned except under rare circumstances.
Verify that the device can record every instance of a driver certifying or recertifying their records in a given 24-hour period. The ELD should associate the records with the driver, vehicle, motor carrier, and shipping document number. 
Check that the elog can effectively determine when the vehicle is in motion and automatically sets the duty status to driving. The vehicle's speed must be 0 mph to be considered stationary.
Ensure that you are able to print or digitally display log book data asked for during roadside inspections.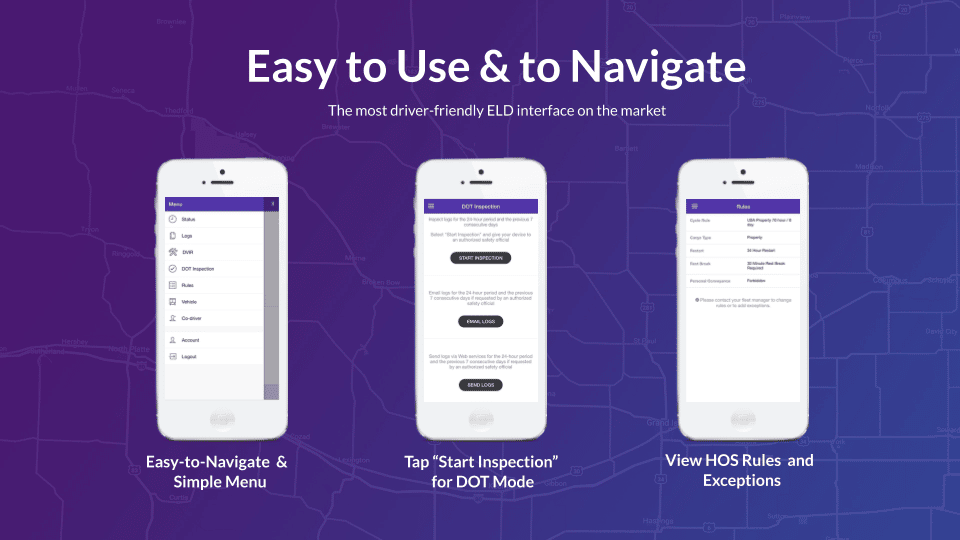 ELD Rules and Regulations: Hours of Service 2020 Update
As of September 29, 2020, the FMCSA updated hours of service (HOS) rules for CMV drivers that must be taken into account by CDL log book manufacturers for compliance purposes. The four major updates to DOT log book regulations are:
Drivers have more flexibility regarding the 30-minute break requirement. They can now satisfy their break using on-duty status instead of off-duty status. 
Sleeper-berth requirements have changed, allowing drivers to split their 10 off-duty hours into two periods: either an eight-hour and a two-hour period, or a seven-hour and a three-hour period. These will not count against their 14-hour shift. 
During adverse driving conditions, drivers will be permitted to drive two extra hours. 
Concerning the short-haul exception, drivers can lengthen their maximum on-duty period from 12 hours to 14 hours. The 100 mile rule has also changed: drivers can now extend their limit on distance, from 100 air miles to 150 air miles.
Who Needs Elogs? 
DOT log book regulations apply to the majority of CMV drivers who are required to maintain records of duty status (RODS). Commercial driver's license (CDL) holders required to maintain RODS, must do so using an ELD, whether they are domiciled in the United States or domiciled in Canada or Mexico. However, there are exemptions to who is required to use elogs, including:
Drivers who only maintain RODS for eight days or less in any 30-day period
Drivers of vehicles that were manufactured before the year 2000
Drivers in drive-away-tow-away operations delivering a vehicle as part of a shipment
Local drivers with short-haul exceptions 
HOS247: Additional Features to Promote Successful Trucking Operations 
Fleet managers have a lot to consider when running a successful trucking operation. Although staying compliant with DOT log book regulations is essential, they also have a business to run. Running the fleet efficiently and eliminating redundant administrative tasks is ideal. That's why it's important to trust an ELD that is not only compliant and easy to use but also has other features that simplify operations. 
GPS tracking
With real-time GPS tracking that updates every 2 seconds, fleet managers and dispatchers get a birds-eye view of their entire operations. Using one easy-to-read map, users can:
See which drivers are available according to their hours of service, and what type of vehicle or trailer they drive.
Make sure drivers are on schedule, allowing ETAs to be accurately shared with customers waiting for delivery and pickup. 
View data such as speed and fault codes for each vehicle.
Eliminate guesswork and the need to perform check-in calls when drivers are on the road.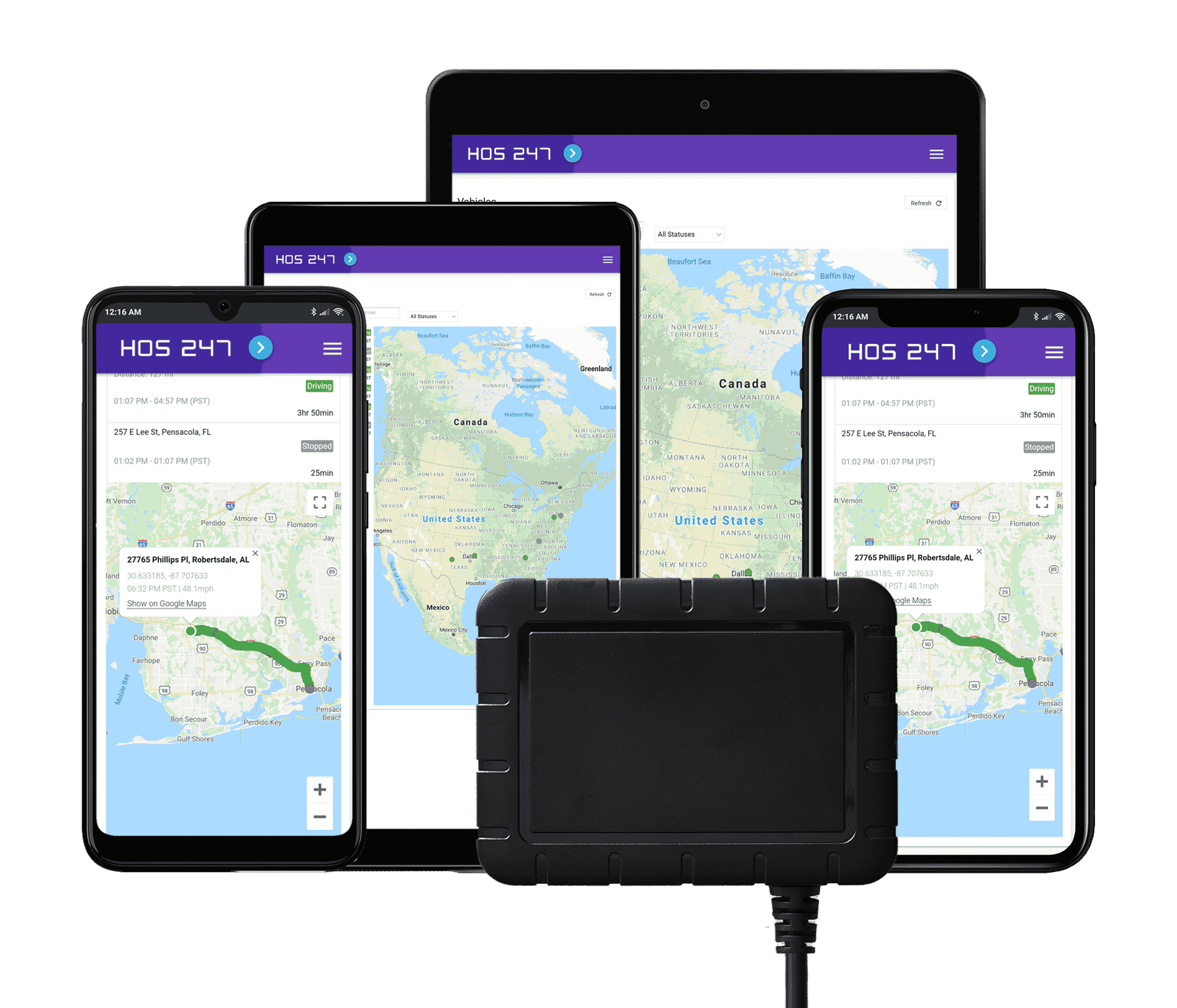 IFTA mileage reporting
Keeping track of mileage can be a huge administrative burden. Our ELD solution reduces the risk of human error, since the HOS247 ELD calculates the distance traveled by jurisdiction. 
Dispatch
Dispatchers have to juggle numerous tasks and consider a wide variety of factors when trying to match the right driver to the right job. HOS247 simplifies the day-to-day responsibilities of a dispatcher, since they can find the drivers who are closest to urgent jobs, monitor job progress, and estimate time of arrival.
HOS247 Offers Highly Reliable Electronic Logs and Market-Leading Customer Support
Drivers and carriers rely on us for approved ELDs that comply with DOT log book regulations and for high-quality service. Drivers love our ELD system due to its ease of use. And if they have any questions about the device on the road, they can rely on our multilingual technical support team any day of the week. Many other elements set us apart from the competition, including:
Complete pricing transparency with no hidden costs.
No long-term contracts.
Reliable hardware that works with a driver's own mobile device (smartphone or tablet), avoiding the need to buy proprietary hardware that can be expensive and difficult to use.
Hassle-free two-week return policy if for any reason you find that the ELD and app aren't ideal for your fleet 
We also have a variety of optional features available to help your fleet operate to its fullest capacity. This is especially convenient as the needs of your fleets change or if you grow or scale back your business.
"Awesome. Easy to install and use. Top notch customer service! I recommend it to everyone."


"Great company to deal with. The support team is very responsive and competent. They provided a great deal of education for our company."

"Customer service is great. They helped me to set up everything and showed how to edit my logs. Thank you."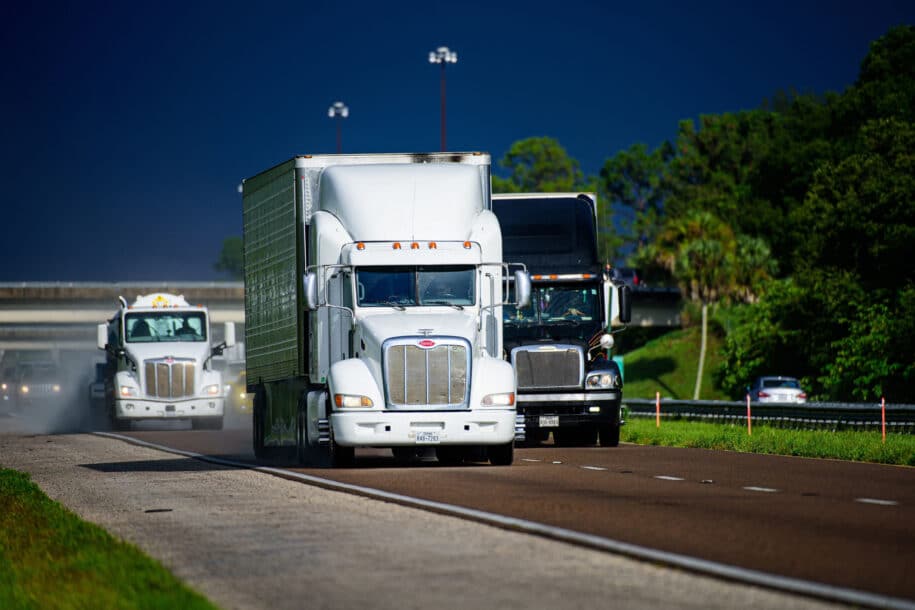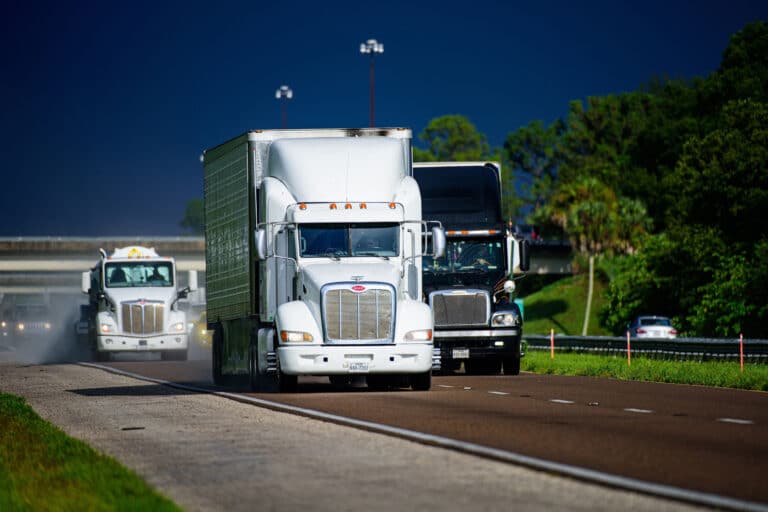 Fleet Management Systems & Features
Truckers who integrate all in one ELD fleet management systems to their businesses can significantly improve their operations by achieving compliance with the elog law while optimizing essential workflows. These systems streamline processes such as route planning, dispatch, vehicle maintenance,
Read More »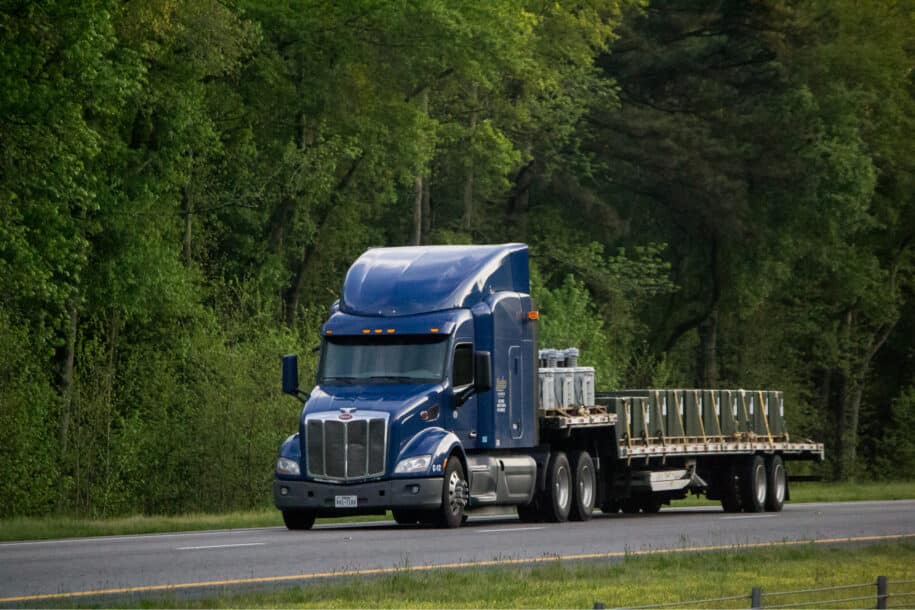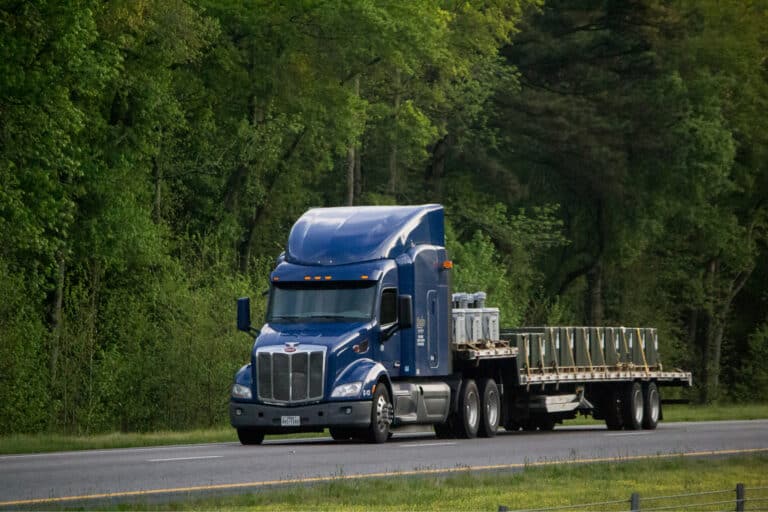 GPS Fleet Tracking Tips
One of the best ways to increase your trucking business's profitability is to implement a reliable GPS tracking solution. Having a real-time bird's eye view of operations will yield countless benefits and improve nearly all of the activities involved in
Read More »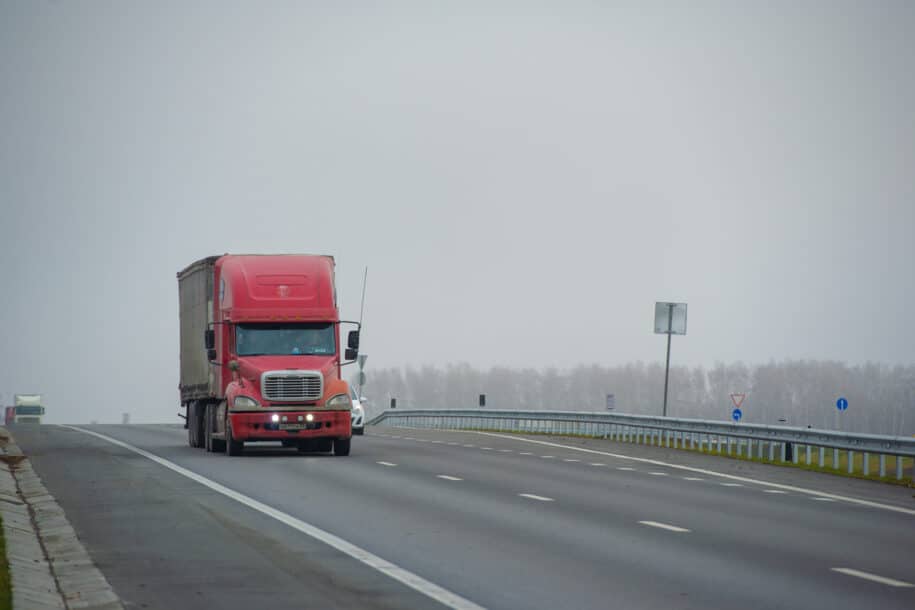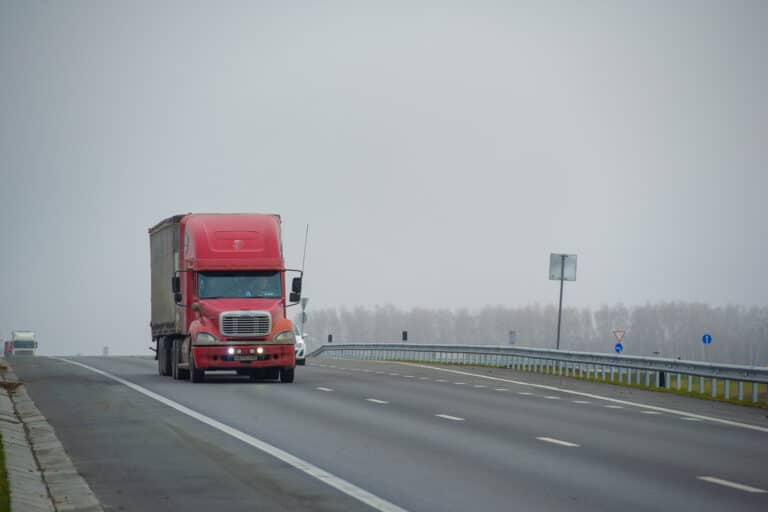 GPS Fleet Tracking Tips
GPS fleet tracking is a monitoring system installed in trucks to provide maximum fleet visibility, allowing motor carriers to manage their vehicles in real time. Using telematics technology, GPS fleet tracking hardware collects vehicle-related data and transmits it into the
Read More »