What is an ELD or electronic logging device?
The FMCSA introduced this hardware device which allows truck drivers the ability to record hours of service data electronically. The ELD or electronic logging device must be connected directly to the engine of the truck and remain as tamper resistant as possible. The electronic logs will then log important information such as engine hours, duty status, vehicle miles, driving locations, etc. The electronic logs will record this data and send it to the driver's mobile device and to the fleet manager portal.
Are truck log book apps FMCSA compliant?
Yes, truck log book apps are FMCSA compliant when they are a part of the ELD system. Keeping in terms with FMCSA, the only way an ELD is accepted is if it is an engine-connected device that can directly record the ECM  information. Regular e-log mobile apps cannot do this.
ELD compliance timeline
This is the current ELD system compliance timeline. Your ELD systems must be operational for it to fully comply with the law.
General Compliance
December 18, 2017
Commercial motor carriers are now required to use an approved AOBRD, EOBRD or registered ELD on or by this date.
Full Compliance
December 16, 2019
Any commercial motor carrier using an AOBRD or EOBRD must replace or upgrade to an ELD on or by this date.
Who must comply with the ELD Mandate?
Any driver who is required to keep RODs or records of duty status must have an ELD.
If you have any of the following, you must comply:
You drive a vehicle that is 10,001lbs or more
Your vehicle is designed for as well as used for the transportation of 16 or more passengers. This includes you, the driver.
Your vehicle has a gross weight routing or gross combination weight of 10,001lbs or more
Your vehicle is designed for as well as used for the transportation of 9 or more passengers (for compensation). This includes you, the driver.
Your vehicle is transporting any type of hazardous materials that are large enough in quantity to require a placard.
You can, however, be any of those but operate under an exception which would not require you to keep a 24-hour ROD. Some of these exemptions include:
Driver-salesperson whose drive time doesn't exceed 40 hours in 7 consecutive days
Oilfield carrier
Short-hauls
Although you may have an exception, you will still be required to keep and shoe timesheets.
What is the carrier's responsibility in ensuring that they are using dot approved electronic logbook app and device?
It is the carrier's responsibility to ensure that their device is registered correctly. It is their responsibility to ensure that they are using a dot approved log book app and device. The simplest way for a carrier to check this is to properly check the revocation and registration online often to be sure that theirs is current and active. Some ELDs can be removed from the dot approved log book registration list. In the event that the carriers is removed from the registration list, the FMCSA will attempt to reach out to them as well as alert the public. However, it is highly recommended that the carrier check their status online regularly and sign up for ELD updates to be sure that they are always up-to-date on the latest information regarding dot approved log book registration.
How to choose an electronic logbook app?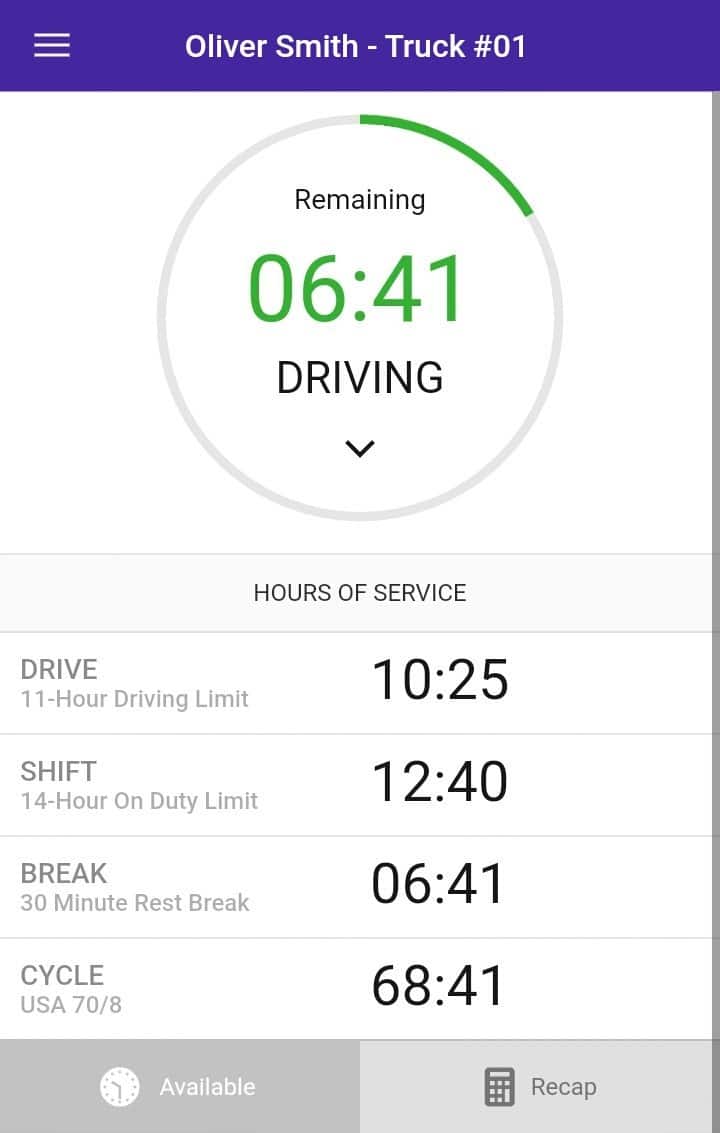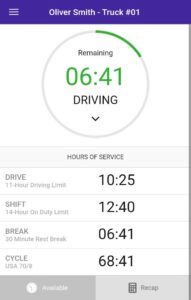 When choosing the right e logs app, there are a few essential things that the driver needs to consider before the final purchase:
Proper Support: One of the most vital things to consider when selecting an e log app is if there is adequate support in place. This means having someone you can call or chat with online to help you with any questions or concerns regarding your app. Some apps can come without proper support, which makes it hard for the drivers to get the support that they need when they really need it. Not having proper support can put the driver in danger of making errors in their data. When looking at your options, be sure to ask if there are real-life support agents available 7 days a week to help you.
Easy to Use: Arguably one of the most important things to consider when choosing an electronic log is whether or not it is easy to use. The worst thing for any driver is to purchase an application that is very complicated to understand and use. In purchasing an application that is hard to use, you can be left with some severe repercussions. For starters, it can take up a lot of your time, give inaccurate data readings, and create a lot of hassle for you in the long run. When looking at your options, be sure you are choosing an application that is simple and easy to use. This will guarantee that you are able to do your job, record your data properly, and avoid any unnecessary issues.
Check Reviews: Before you make your final decision, be sure to check reviews on the electronic logbook app you're thinking about purchasing. Reading reviews is a simple and effective way to ensure you're making a wise decision. All you have to do is read what other drivers have experienced when using this same e log book app. Be sure to pay close attention to how easy the hardware is to use, and also pay close attention to whether or not any unwanted aspects accompany the hardware. If the hardware has a lot of negative reviews, odds are it is not the right one for you. Take your time, sift through the reviews, and make a smart, calculated decision.
When choosing an electronic log book application, there are some red flags you will need to watch for before you make your final decision such as:
Long Contracts: For some drivers, they can get roped into very expensive, long contracts. This can make it hard if the driver decides they don't like the hardware or that they would like to try something new.
Little to No Experience: Any providers who developed within a year to two years can be seen as having little to no experience. This means that they don't come with adequate support and can also come with a lot of issues. It is best to avoid these types of providers.
Benefits of HOS247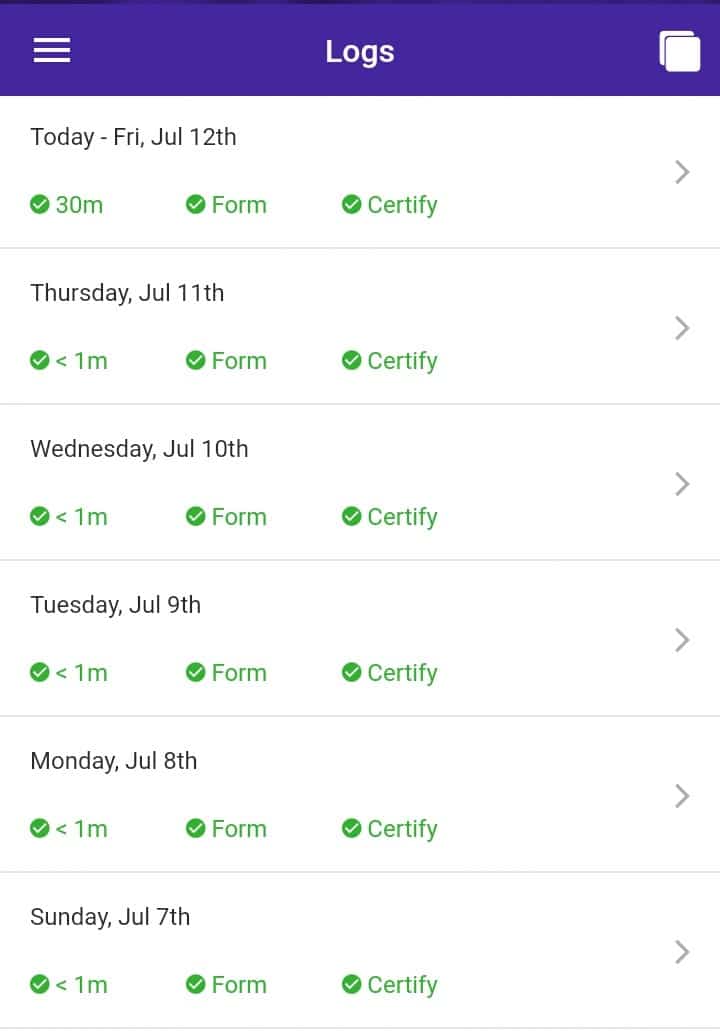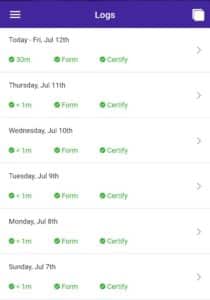 HOS247 is an industry leader providing electronic logbooks apps and hardware for the transportation industry. There are several benefits of using HOS247:
No Contracts: One of the most significant benefits of using HOS247 is that there are no contracts involved. For many drivers, they find that getting locked into a long contract with an electronic logbook app creates a lot of unwanted issues. With HOS247, you can avoid those unwanted issues and enjoy an app that works great without any long contracts to hold you down.
Hassle Free 2-Week Returns: Having the ability to try an electronic logbook app hassle-free for two weeks is important. With HOS247, you get to try the electric logbook app for two weeks. If you do not like it, then you get to return it, hassle-free, even after you've used it for the full two weeks. This is something that not many other ELD providers offer, which is another amazing benefit that HOS247 brings to the table.
Free Demos: HOS247 provides free demos for those drivers who are unsure about making the purchase. This free demo will enable you to try the electronic logbook applications without the finality of purchasing. This is very convenient for drivers who are still on the fence and need a little more assurance before they make their final decision.
Dedicated Support: Another benefit of using HOS247 is their dedicated support team. One of the most important things drivers need to consider when purchasing an electronic logbook app is if it comes with adequate support. With HOS247, you can rest easy knowing that a top-rated support team is waiting to help you no matter when you find yourself in need.
What other features does HOS247 offer to improve your operations in addition to electronic log app?
GPS Tracking: HOS247 comes with reliable GPS tracking. This real-time GPS tracking which can accurately track current location and location history, which makes your data reporting much more manageable.
IFTA Mileage Reporting: Another benefit of HOS247 is their IFTA mileage reporting. This helps to automate calculations, which can take a lot of unwanted hassle off of the driver. It also improves operational efficiency and reduced any type of audit risk or human errors.
Dispatch: HOS247 makes the dispatching process so much easier.
"Awesome. Easy to install and use. Top notch customer service! I recommend it to everyone."


"Great company to deal with. The support team is very responsive and competent. They provided a great deal of education for our company."

"Customer service is great. They helped me to set up everything and showed how to edit my logs. Thank you."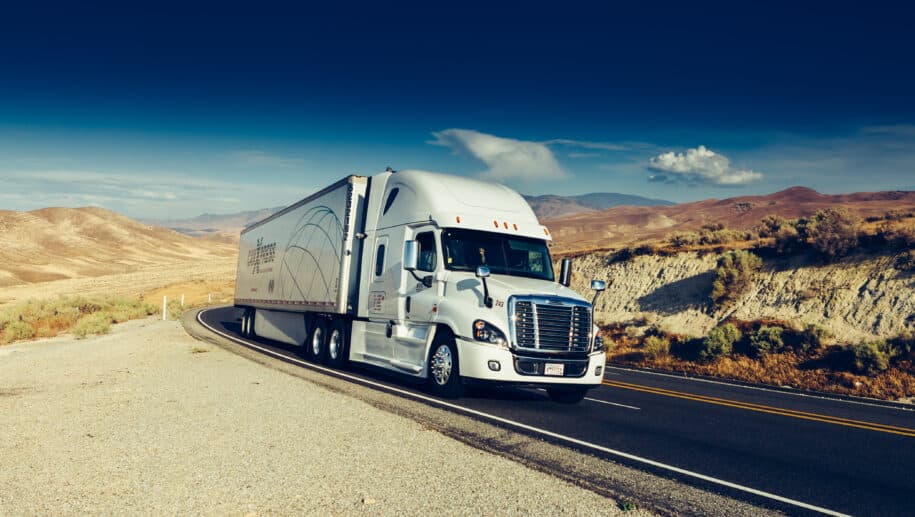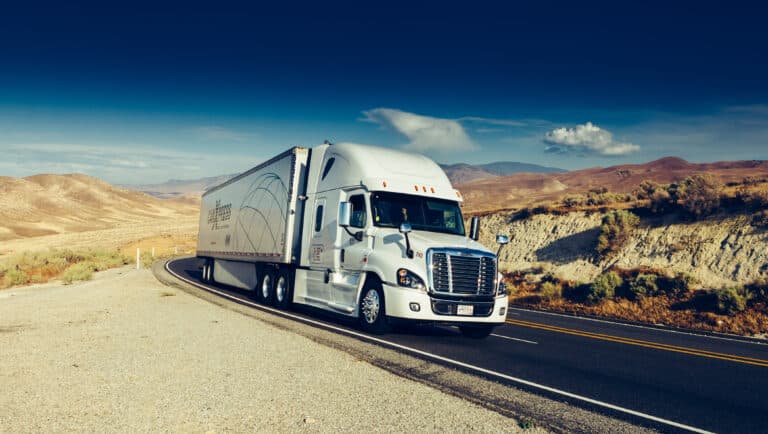 GPS Fleet Tracking Tips
GPS tracking solutions are rising in popularity among the owners of semi trailers for a variety of reasons. Tracking systems help optimize workflows, facilitating tasks for drivers, supervisors, and dispatchers. Full fleet visibility provided by real-time GPS monitoring enhances vehicle
Read More »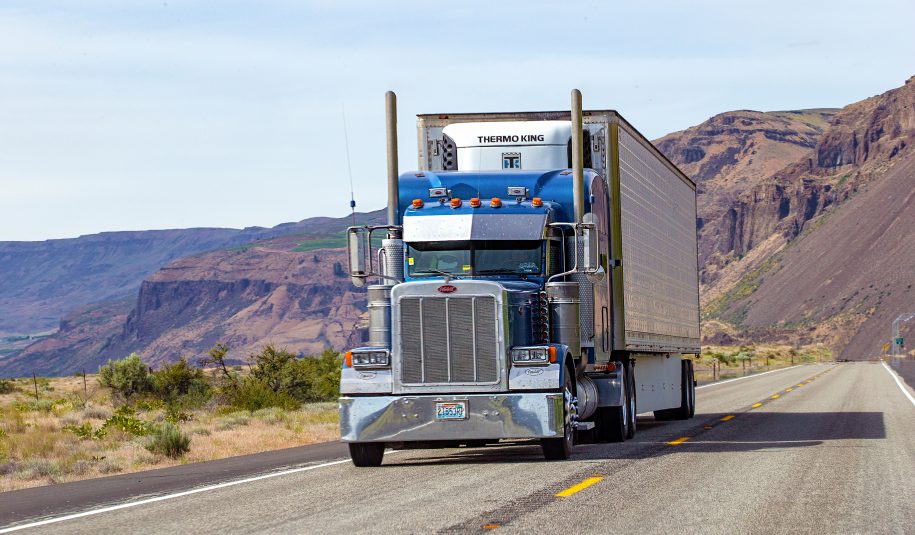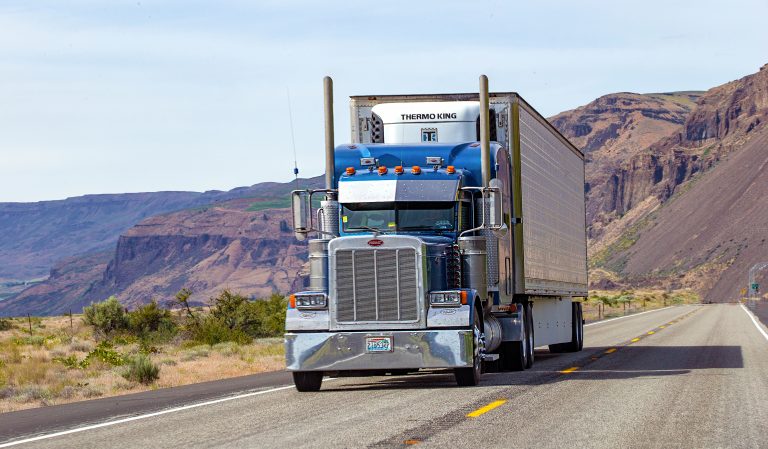 ELD Services & Devices
The federal mandate for electronic logging devices for trucks is now in full force. This new requirement became law in February 2016 with a mandatory implementation date of December 2017. An exemption was originally made for AORBD (Automatic On-Board Recording
Read More »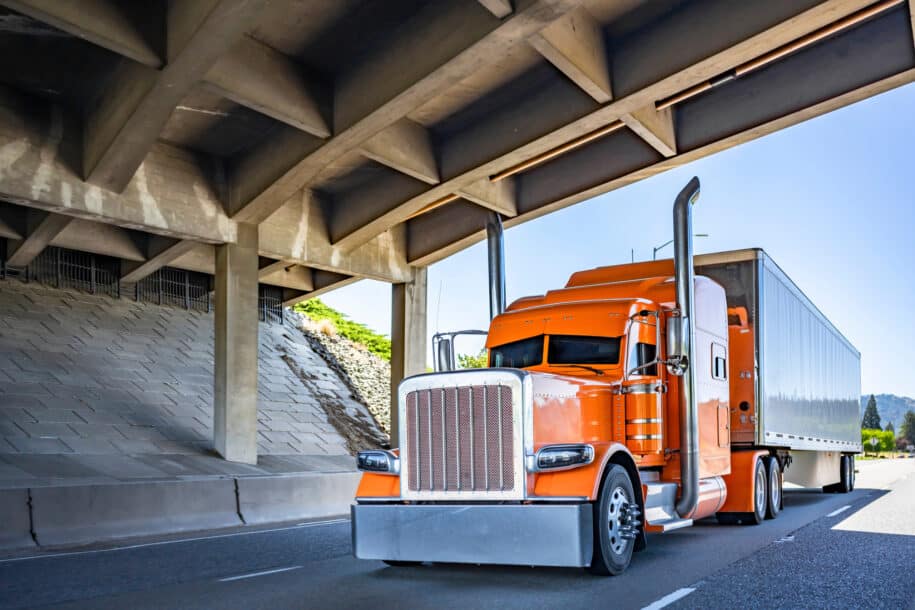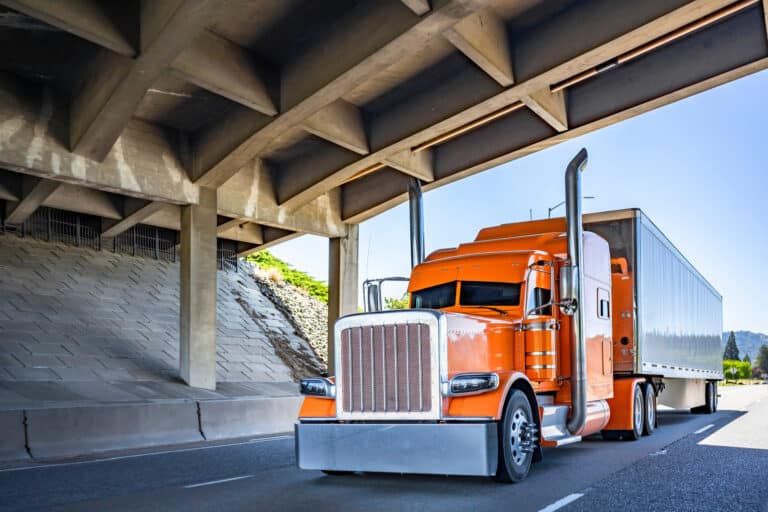 ELD Services & Devices
Finding a guaranteed compliant DOT ELD may be challenging in the US. Manufacturers of electronic logging devices certify their own products based on the technical requirements established by FMCSA. Unfortunately, even elogs officially registered in the DOT ELD list may
Read More »