With the elog mandate in effect, business owners risk facing serious penalties and expensive fines for non-compliance, so the reliability of an electronic logging device has become one of the most crucial aspects to consider. Are you a motor carrier wondering where to buy ELD devices that meet the highest standards of quality and compliance?
Typically, users visit the manufacturer's website to purchase an elogbook. However, it's a good idea to do some research on potential providers and check ratings and reviews from other truckers before making a purchase. In this article, we will guide you through the essential qualities of reliable electronic logging devices to help you choose a DOT-compliant option that brings added value to your business.
Is It Time to Switch to a Better DOT Electronic Logging Device?
A faulty or unreliable elog can lead to a frustrating user experience, causing truckers to face a range of issues that can result in anything from minor delays to being put out of service. So, what are the warning signs that indicate you might need a more dependable ELD solution? Let's go through some of the most common red flags:
Technical support is hard to reach. Ineffective customer service can cause significant frustration, leading to driver dissatisfaction. Long waiting times, unhelpful or inexperienced staff, language barriers, and limited availability are some of the problems that can arise. These issues can hinder your business's operational efficiency, especially if drivers consistently struggle to receive adequate assistance. If you are experiencing such problems, you might want to consider changing your electronic logbook provider.
Completing administrative tasks takes a lot of time. The primary purpose of e-logbooks is to streamline the tracking of hours of service and ensure compliance with electronic logging device requirements. If your current solution is overly complicated or requires excessive manual input from your back-office staff, it may cause log issues. If that's the case, you might need to look for a more straightforward system.
Your staff is not satisfied with the solution. Your drivers are the ones who will be using the electronic logging device day in and day out, so their satisfaction with the solution is crucial. If your drivers are consistently complaining about the ELD or finding it difficult to use, they might not use it properly, so it's worth exploring other options.
Pricing isn't transparent. You need to know exactly what you're paying for when it comes to your e-logbook solution. If your provider isn't transparent about pricing or is adding extra fees post-purchase, look for a more upfront pricing model. 
Selecting the appropriate elog provider is crucial to improve compliance, productivity, and overall worth of your business. In the following section, we will introduce a high-quality ELD mandate device that can help your business grow.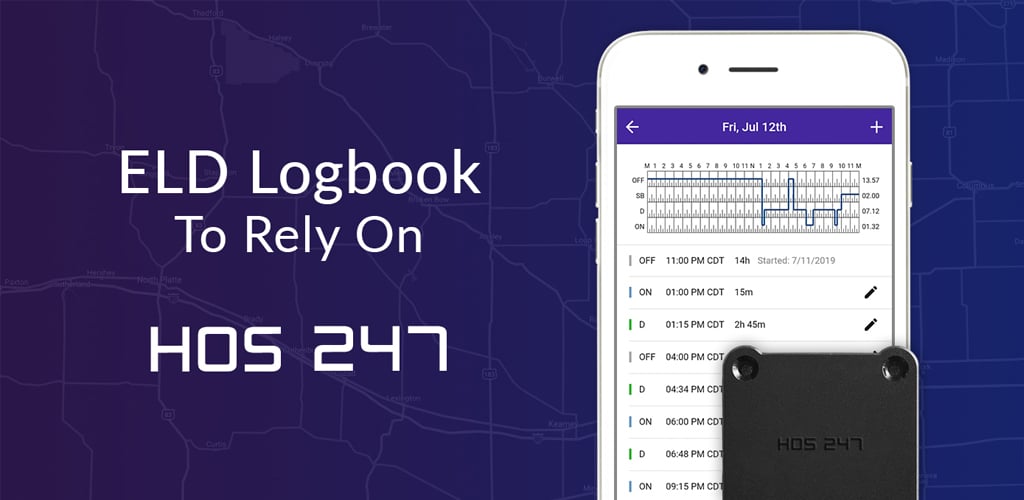 HOS247 Is a Leading Provider of ELD Mandate Devices
HOS247 is a top-rated solution among truckers, as evidenced by the reviews on unbiased platforms like Google Play and the App Store. Our electronic logging device has received numerous five-star ratings and positive feedback from users who appreciate the device's reliability and efficiency. Some of the key characteristics that make us a leading provider of DOT electronic logging devices include:
Easy-to-use system. HOS247's elog features a user-friendly interface for simple HOS management and inspection report generation that help achieve maximum compliance with FMCSA regulations. Our device is built with high-quality materials, and offers a stable Bluetooth connection and compatibility with a variety of vehicle types.
Excellent customer service. Truckers praise our efficient and multilingual customer support team, which is available seven days a week to answer questions and troubleshoot issues. Plus, we have a callback policy meaning that if your call gets disconnected, our support managers will reach out to you immediately.
Upfront pricing. At HOS247, we want our customers to understand exactly what they are paying for and feel confident that they are getting a fair price for our services. Our pricing model is straightforward, with no hidden fees or surprise charges.
Flexible subscriptions. We offer a range of pricing plans, including both monthly and annual subscription options, rather than long-term contracts. This allows our customers to choose the plan that best fits their needs and budget. Our subscription plans are easily scalable, meaning that customers can upgrade or downgrade as their needs change, or cancel their subscription at any time without any hassle.
One-year warranty. HOS247 hardware is built to be durable and long-lasting. In the unlikely event that the device fails within the first year of use, we will replace it free of charge with a new one to ensure that our customers have a reliable and efficient device.
Two-week trial. Our trial period allows customers to experience the benefits of HOS247 elog solutions before committing to a subscription plan. If, for any reason, you are unsatisfied with our solution during these 14 days, we will refund your payment without any questions.
Other Benefits of HOS247 Electronic Logbooks
The HOS247 electronic logging device offers various benefits to motor carriers in addition to those mentioned in the previous section. These benefits include improved compliance, compatibility options, a user-friendly fleet manager portal, and flexible add-on features. Let's take a closer look at each of them: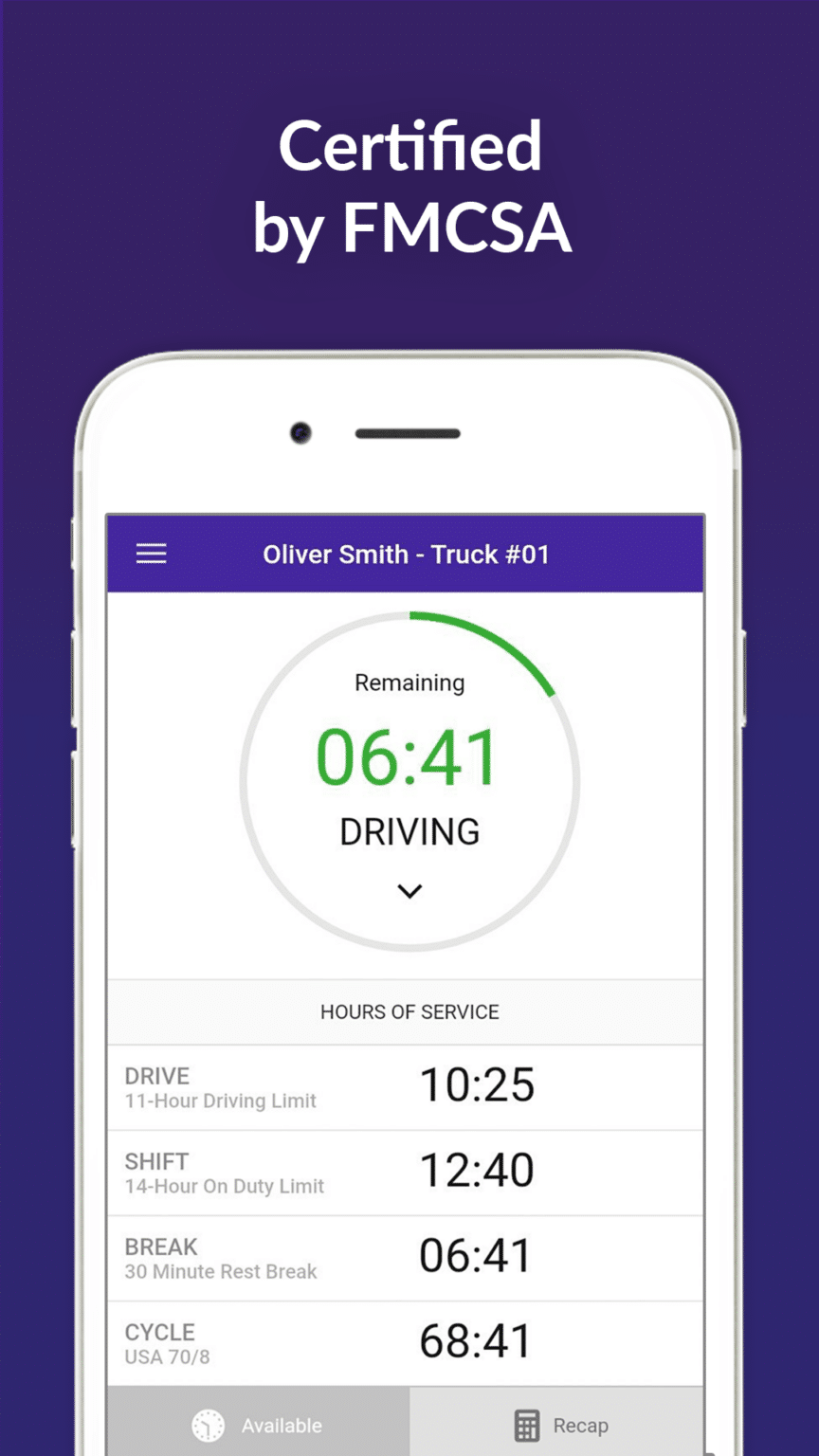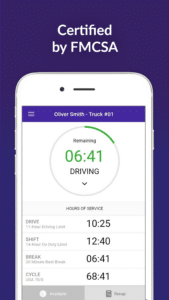 Improved compliance. By using HOS247 devices, carriers can significantly improve compliance and increase productivity, since they help the driver to prevent DOT violations. These violations include operating after 14 consecutive duty hours, driving over 60 or 70 hours in a week, failure to record duty status, and inaccurate vehicle logs. They also prepare complete and accurate inspection reports for officials in case of a roadside inspection.
Compatibility options. HOS247 electronic logbooks can be easily operated through Android or iOS tablets or smartphones, providing a user-friendly experience for both drivers and carriers. 
Improved efficiency. Designed with the user in mind, the HOS247 fleet manager portal ensures that even those without technical expertise can easily navigate and utilize the software to manage their fleets effectively. The portal provides real-time data on key metrics such as driver behavior, vehicle location, fuel consumption, and more. This makes it easier for fleet managers to make informed decisions regarding fleet performance and improve overall efficiency.
Flexible add-on features for upgraded support. HOS247 offers extra features to encourage the growth and success of businesses. In addition to providing reliable and compliant RODS functionality, HOS247 offers the following features to assist with fleet management and operations:

GPS tracking. HOS247 GPS tracking provides real-time visibility, allowing for quick response to issues as they arise, increased efficiency, and better customer service. 
IFTA mileage calculations. This feature automates the calculation of distance traveled by jurisdiction for tax reporting purposes.
Vehicle maintenance. HOS247's built-in maintenance management system provides reminders for upcoming service events and records past service history, including oil changes, tire rotations, warranty expirations, license renewals, and preventative maintenance routines. 
Fault code detection. The system alerts drivers of malfunctions. The alert is also sent to the fleet manager or maintenance department for quick response. This feature can help increase the lifespan of vehicles and avoid expensive repairs. 
Automated idle tracking. HOS247's idle tracking system provides fleet managers with idling metrics to pinpoint specific areas for fuel waste reduction.
Understanding the consequences of non-compliance with the elog mandate is essential for motor carriers and drivers. In this context, it is important to consider the significant impact that ELD-related fines can have on businesses, as well as the potential for increased CSA scores. In the following section, we will delve into the specific details of these consequences.
ELD-Related Fines and CSA Scores
The FMCSA's Compliance, Safety, and Accountability (CSA) program rates motor carriers based on their safety performance using information gathered from roadside inspections, crash reports, and safety violations. A high CSA score can lead to increased scrutiny, inspections, and financial penalties for carriers. It can also damage a carrier's reputation and decrease clients' trust.
With the mandate in place, carriers must pay attention to regulations that can impact their CSA score. ELD-related violations can add points to a carrier's score, with the most severe being up to 7 points for not using the appropriate method to record hours of service. Other violations, such as incomplete or incorrect logs, can also earn a motor carrier points. Even minor violations, like not having the elogbook manual, can add up over time.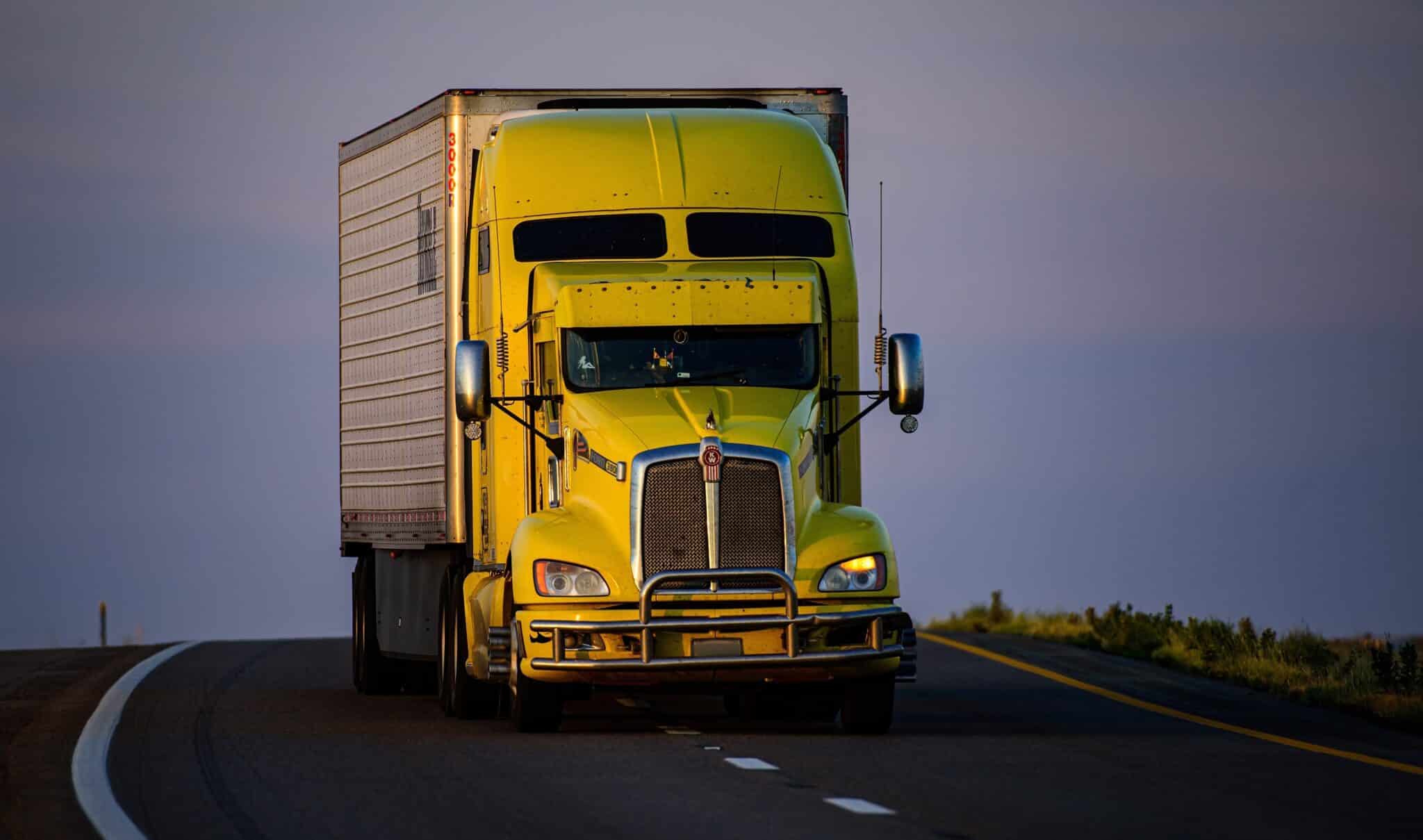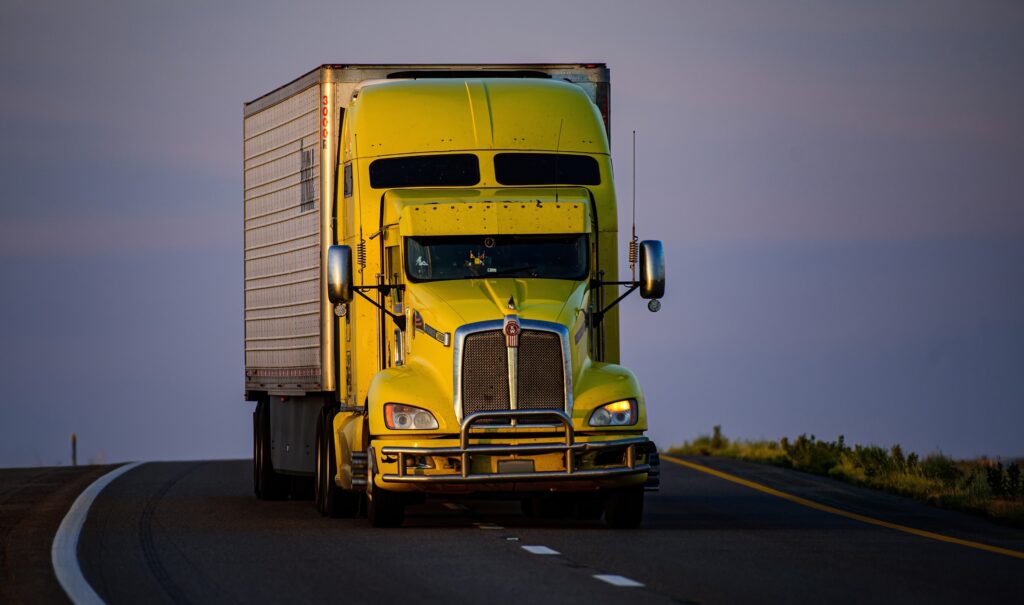 ELD-related violations can also result in significant fines. Carriers can face a maximum penalty of $1,496 per day for failing to maintain accurate electronic logging device records, with a maximum total penalty of $14,960. Falsifying records can result in a $14,960 penalty, while non-recordkeeping violations can lead to a penalty of $18,170. Drivers who commit non-recordkeeping violations can face a penalty of $4,543. To avoid these penalties and maintain a good CSA score, carriers must ensure that they comply with elogbook regulations and that their drivers are using devices correctly. 
Knowing where to buy ELD devices that meet compliance standards and offer reliable post-sale services can make a significant difference in avoiding penalties and maintaining a good CSA score. At HOS247, we work hard to help carriers fulfill ELD standards. You can check our pricing and order our demo directly from our website to test our product and see if it's the right fit for your business.
"Awesome. Easy to install and use. Top notch customer service! I recommend it to everyone."


"Great company to deal with. The support team is very responsive and competent. They provided a great deal of education for our company."

"Customer service is great. They helped me to set up everything and showed how to edit my logs. Thank you."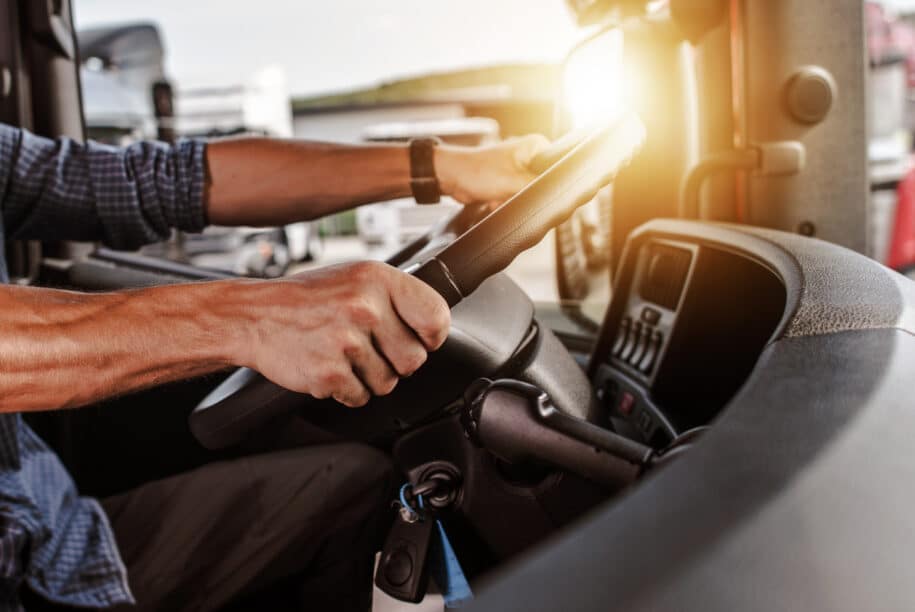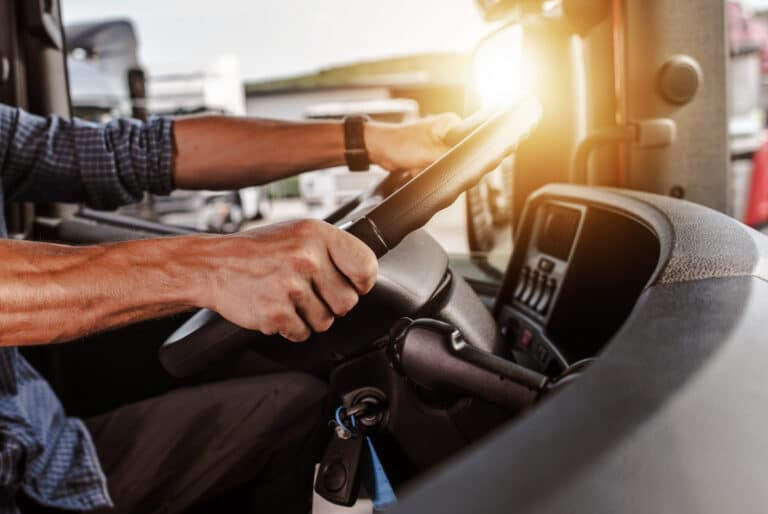 ELD Services & Devices
Аrе Drivers of OBD2 Vehicles Required to Install ELDs? ELDs work by synchronizing with the engine of a vehicle to record driving time for the more accurate and seamless recording of hours of service (HOS). Most electronic logging devices on
Read More »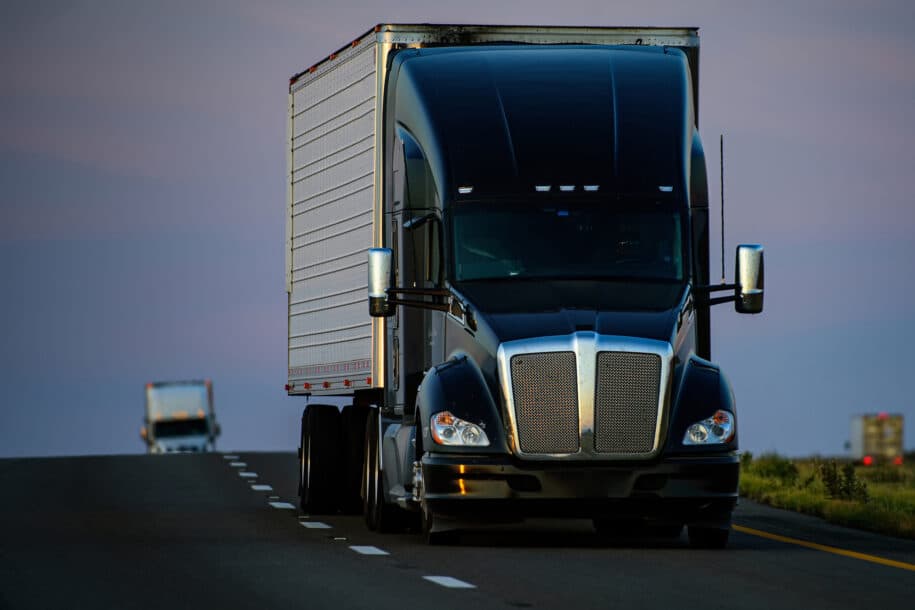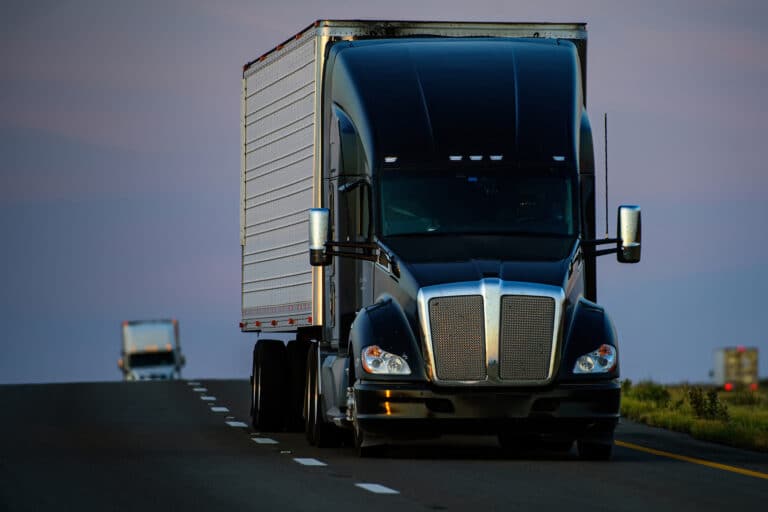 GPS Fleet Tracking Tips
GPS fleet tracking has become an essential tool in the trucking business as it helps improve security and operational efficiency significantly. Commercial truck GPS trackers allow motor carriers to monitor and manage vehicles in real-time using advanced telematics technology. Tracking
Read More »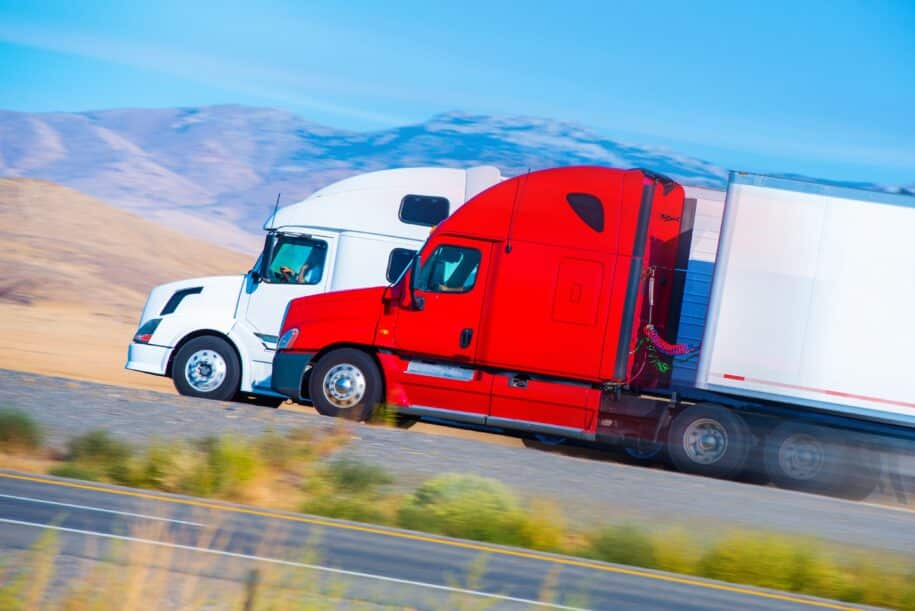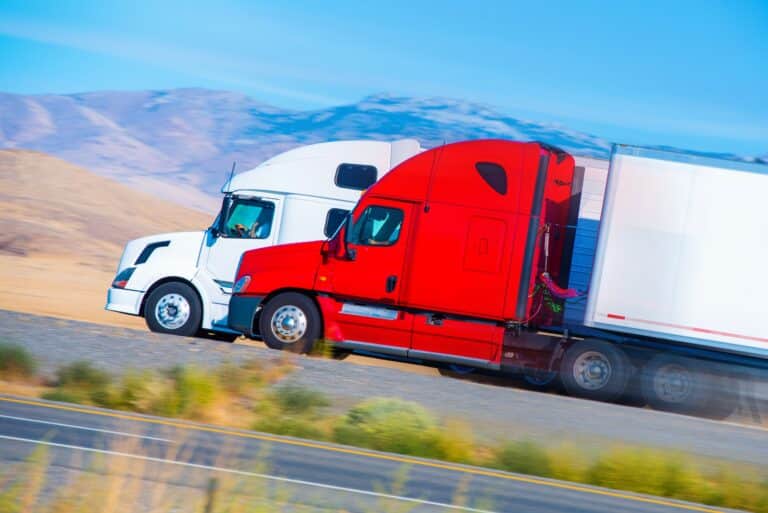 GPS Fleet Tracking Tips
Most major trucking companies find that utilizing GPS fleet tracking technology is an essential piece to their long-term success. When they are ready to implement this technology within their company, they want to find a reliable option that offers the
Read More »