What is the ELD mandate for truckers? What are the best electronic logging devices? This comprehensive guide will explain these and other questions that drivers and carriers might have about electronic logbooks to help them stay compliant with federal legislations while optimizing trucking operations to increase profits.
What Is the ELD Mandate for Truckers?
The ELD mandate for truckers is a regulation passed by the United States federal government stating that commercial vehicle drivers are required to use an FMCSA-approved electronic logging device to keep records of duty status. According to the mandate, paper logs and automatic on-board recording devices (AOBRD) had to be replaced with registered electronic logbooks before the final compliance date, which was December 16, 2019.
Electronic logging devices are designed to record important data related to the operation of a vehicle and the driver. The electronic logging device connects to the engine control module (ECM) of the vehicle through the diagnostics port. The device then synchronizes with the engine to record data like power status, motion, distance driven, etc. The data collected can be accessed by the driver via an app on their tablet or smartphone, by the fleet manager through an online portal, and by DOT officers through the federal electronic repository called Electronic Record of Duty Status (eRODS).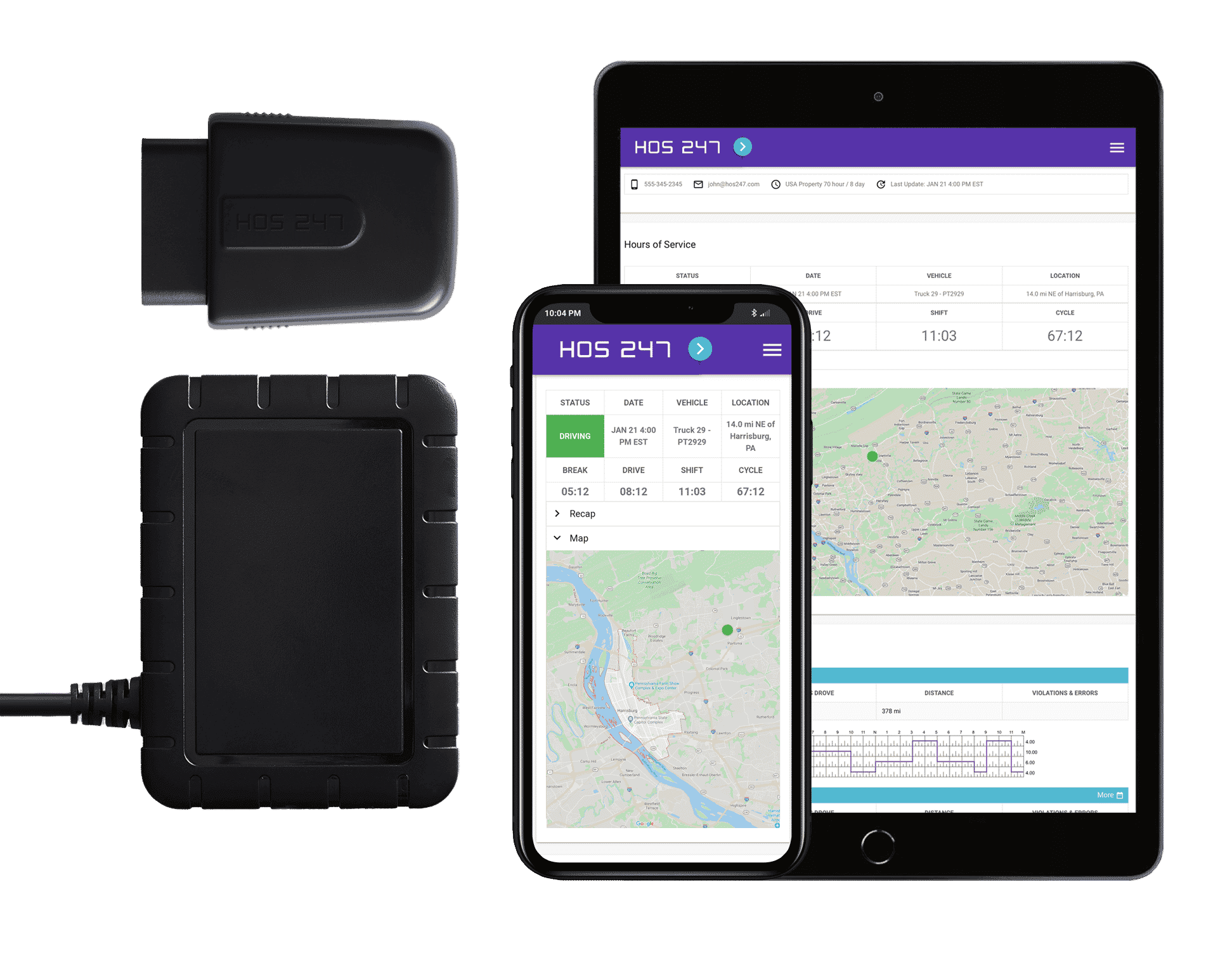 Who Must Comply with the ELD Mandate?
The ELD mandate for truckers has affected millions of truckers across the U.S. who are required to maintain RODS to prove compliance with HOS rules, including those domiciled in Mexico and Canada. Buses and trucks used for interstate commercial transportation come under the radar of this federal legislation. However, the FMCSA has allowed certain exemptions, which include: 
Short-haul drivers. Drivers who operate within a 150 air-mile radius of their home terminal are not required to use electronic logbooks. 
Eight-day record exemption. Some commercial drivers keep RODS for 8 days or even less out of a 30-day period. Those drivers can enjoy an exemption from the mandate. 
Driveaway-towaway operations. When the driver is operating a vehicle that is the product being shipped, the elog rule is not applicable.
Old model vehicles. Vehicle engines manufactured before the year 2000 are not compatible with elog technology, so they are exempt from the requirement.
Choosing the Right Electronic Logging Device
Some truckers might not be satisfied with their choice of logbook. To help them make the right pick for a switch, here are three simple ways to identify a quality electronic logging device: 
Check user ratings. Currently, most electronic logging devices are paired with a mobile app that can be downloaded either from the Apple App Store or Google Play Store. These are reliable platforms to check user ratings and reviews, since they come from actual users. It is advisable to pick a provider who has positive reviews (look for users' take on the logbook functioning and efficiency of customer service) and a rating above 4 out of 5.
Verify FMCSA listing. While the FMCSA does not ensure that the devices on their list are compliant, your logbook of choice must be registered. To verify the FMCSA registration of any electronic logging device, truckers can visit the FMCSA's website.
Take a look at the company's customer care policies. Some providers might lock customers into very long contracts, making it very costly to switch to a different provider if they are not satisfied with the service. Others might not offer quality technical support, but make customers wait in line for too long or direct them to automated customer service because of a lack of representatives. These are important factors to consider when choosing a compliance partner. Confident providers like HOS247 will always offer flexible policies with customer-friendly options and efficient post-sale services.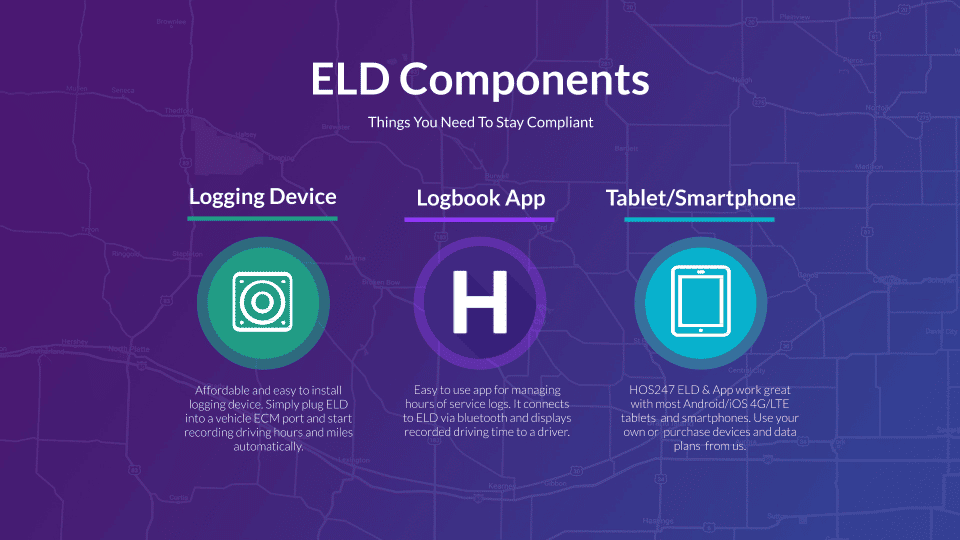 Benefits of HOS247 Electronic Logging Devices
HOS247 is a reliable provider with a proven track record. Besides testing our solution periodically for FMCSA compliance, we have incorporated additional features to help fleet managers and owner-operators increase efficiency and profitability. The main benefits of partnering with HOS247 are:
Reliable hardware. The quality HOS247 electronic logging devices means they are durable and won't break down mid drive and it makes for a stable Bluetooth connection. It can be installed in minutes and starts recording information immediately after being switched on.
User-friendly elog app. Our logbooks are designed to be operated on Android or iOS smartphones and tablets. The HOS247 app allows drivers to manage HOS records, create DVIRs, and transfer RODS with a few clicks. 
Intuitive portal for fleet managers. Fleet managers have access to the intuitive HOS247 online portal. The user-friendly dashboard offers access to vehicle and driver information to give the manager a bird's eye view of operations. The dashboard can be configured to show additional information like real-time GPS data. 
Top-rated multilingual support. HOS247 has an active support team that is accessible any day of the week for guidance regarding the optimum use of electronic logging devices. Technical support is available in English, Spanish, Russian, and Polish.
Add-on features. HOS247 logbooks can be complemented with additional features such as GPS tracking, vehicle diagnostics, idling monitoring, IFTA mileage calculations, and more. 
Flexible no-contract policy. Our clients decide to stay with us because of the quality of our services and not because of lengthy contracts. HOS247 has a no-contract policy to offer customers the flexibility they need. Our monthly plans can be upgraded, downgraded or canceled without any hassle. Clients might also choose to pay annually. 
14-day trial period. Every new customer is entitled to a two-week trial period. Truckers can use the HOS247 ELD for 14 days and return it for a full refund if they are not satisfied. 
Additional Information About the ELD Mandate
The ELD mandate was issued by the FMCSA and is enforced by DOT to control drivers' hours of service, reducing driver fatigue and increasing road safety. Besides keeping RODS automatically, electronic logging devices play other important roles, including preventing drivers from being harassed or pressured into driving past the time limit.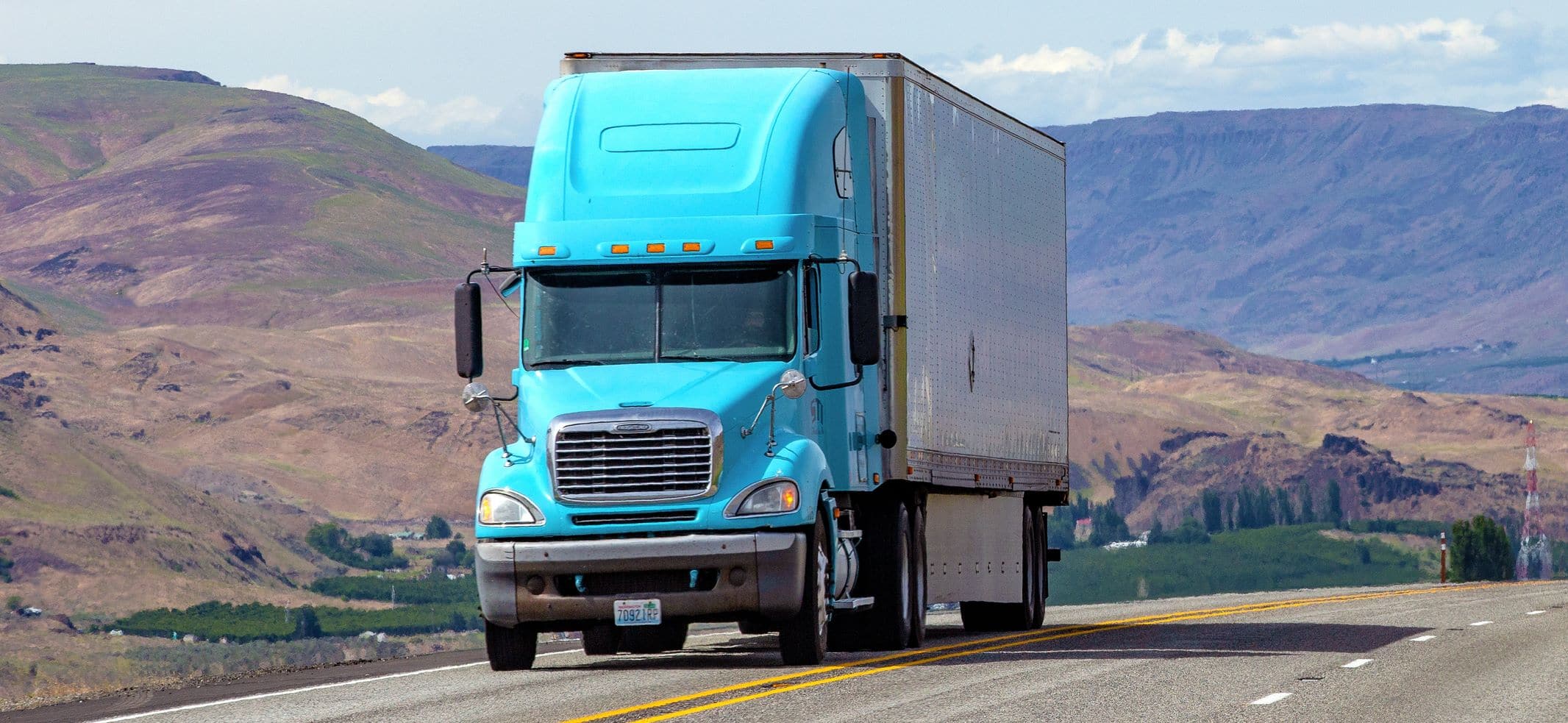 Apart from using electronic logbooks, drivers must keep the following documentation in the cabin: 
Elog user manual.
Datasheet illustrating RODS data transfer process.
Instructions on ELD malfunction reporting.
A blank graph grid paper.
Noncompliance with the mandate can result in being fined by the FMCSA. HOS247 helps truckers stay compliant and provides extra tools to improve operations and allow carriers to increase their profits. 
"Awesome. Easy to install and use. Top notch customer service! I recommend it to everyone."


"Great company to deal with. The support team is very responsive and competent. They provided a great deal of education for our company."

"Customer service is great. They helped me to set up everything and showed how to edit my logs. Thank you."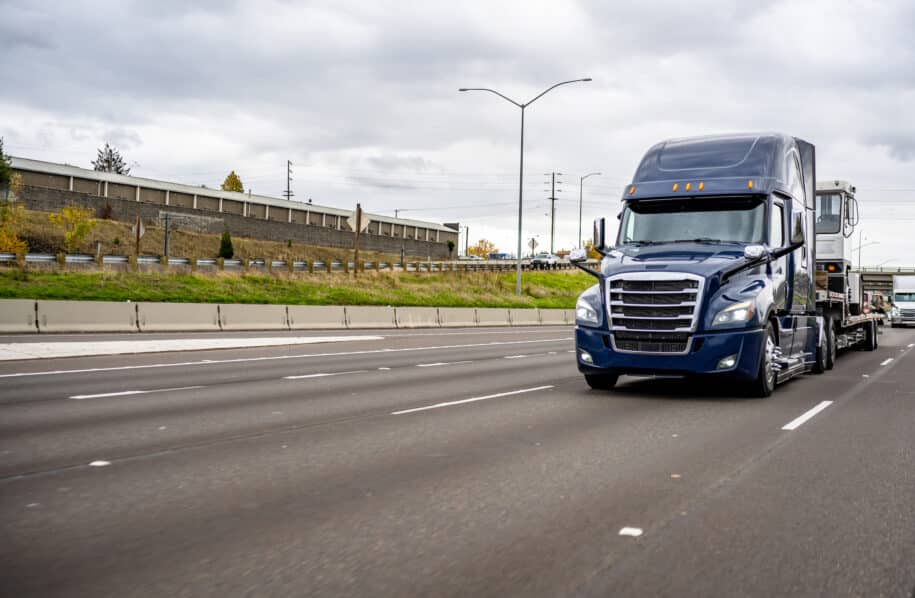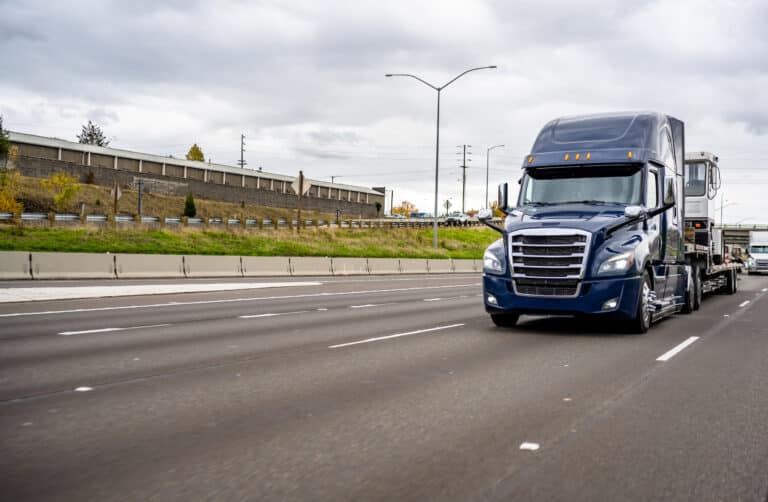 ELD Reviews
The FMCSA has developed a list for electronic logbook providers to register their logbook systems. Trucking professionals must choose from this ELD approved list. However, there are hundreds of options, so carriers should consider several factors before deciding which one
Read More »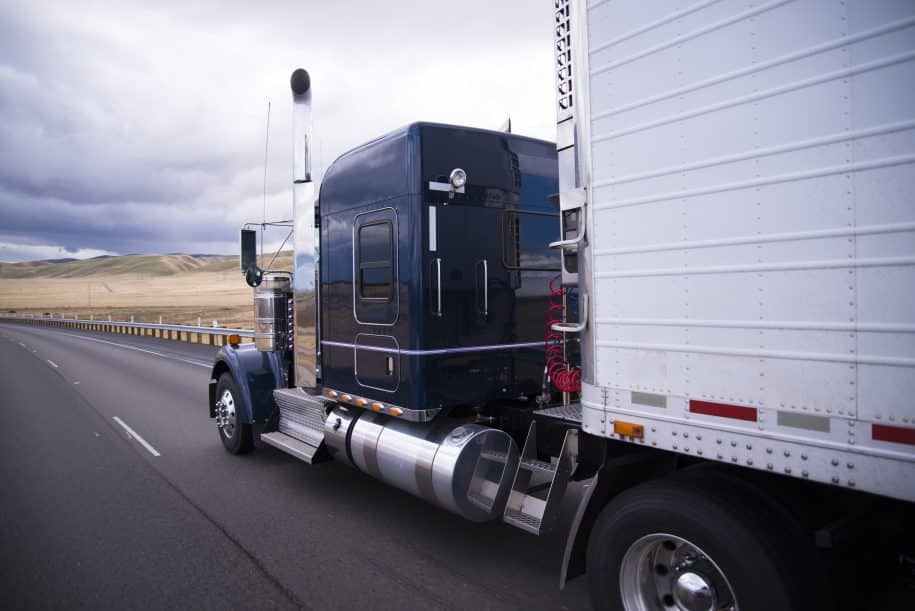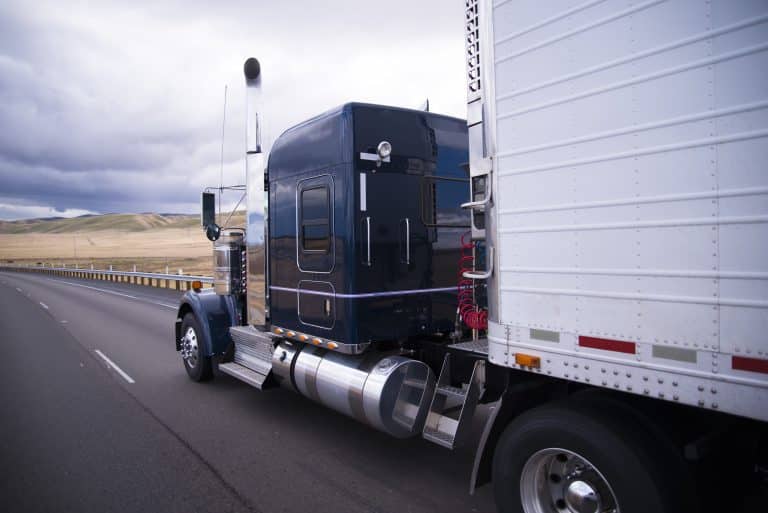 GPS Fleet Tracking Tips
Many companies wonder what they can do to improve the bottom line for their business. There are the obvious budget cuts like cutting discretionary spending, but what about alternative solutions like managing your fleet more effectively? Fleet vehicle tracking could
Read More »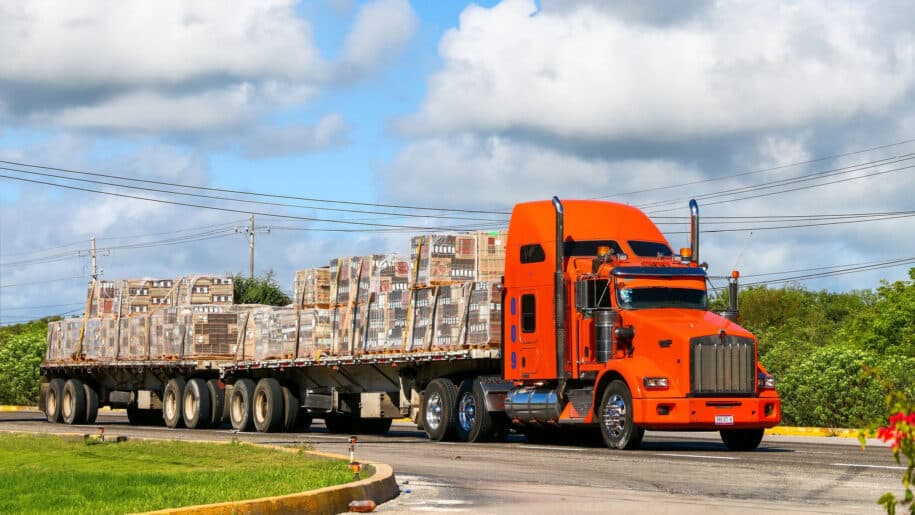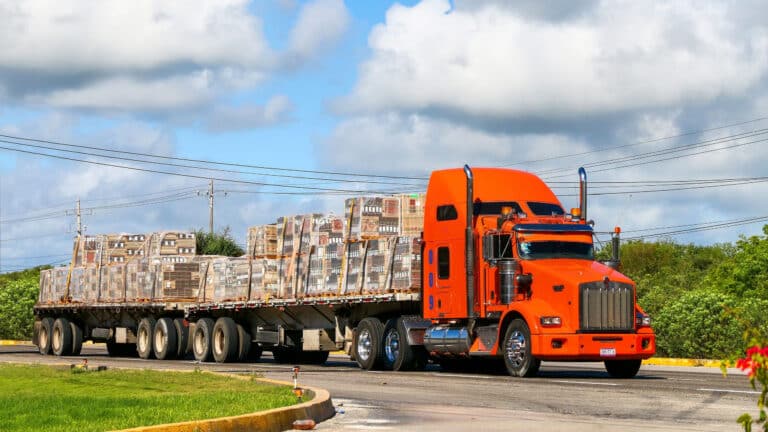 Fleet Management Systems & Features
In today's fast-paced business world, managing a commercial fleet can be challenging, but it doesn't have to be. With the help of fleet management systems, carriers can enjoy various benefits, such as reducing fuel costs, enhancing driver safety, providing better
Read More »