In today's dynamic business environment, where efficient operations and cost savings are crucial, fleet tracking has become a vital solution for trucking businesses. This technology uses GPS and advanced fleet management systems to monitor and manage vehicles in real time, providing valuable insights into fleet performance, driver behavior, and overall operational efficiency. By harnessing this power, carrier companies can gain a competitive edge, streamline their operations, and maximize their bottom line.
Why Do Carriers Need GPS Fleet Tracking Systems?
Managing a fleet without proper visibility and control can lead to inefficiencies, increased expenses, and compromised safety. Inaccurate route planning and inefficient dispatching lead to increased fuel consumption and unnecessary mileage. Inadequate monitoring of driver behavior can result in safety risks, such as speeding or harsh braking. Maintenance issues may go unnoticed, leading to unexpected breakdowns and costly repairs.
In addition, the lack of real-time visibility into fleet operations makes it difficult to provide accurate delivery times and respond promptly to customer inquiries. These challenges not only impact profitability but also hinder customer satisfaction and overall business performance.
As the transportation industry becomes more competitive and customer expectations rise, fleet tracking systems help carriers address these challenges. The information they collect, including real-time data on vehicle location, driver behavior, and performance metrics, empowers fleet managers to make informed decisions, optimize operations, and achieve greater efficiency. Next, we will explore the concrete benefits of fleet tracking systems to help trucking businesses make informed decisions about implementing fleet tracking solutions and propel their operations to new heights.

Benefits of GPS Fleet Tracking
GPS technology has transformed various industries, and fleet management is no different. By providing accurate location information, real-time asset tracking, and comprehensive data insights, GPS technology offers a wide range of benefits that can revolutionize fleet management, including:
Cost-effective fuel management. Optimize your fuel usage and reduce costs by gaining visibility into your vehicle operations. Identify fuel-wasting behaviors like speeding and harsh acceleration and take proactive measures to mitigate them. Implement time-of-use restrictions to prevent unauthorized vehicle use while optimizing routes and dispatching to minimize fuel consumption.
Theft prevention and asset recovery. Track your assets' location in real-time and utilize calendar templates for expected usage. Receive instant alerts for any unauthorized activity and monitor vehicles and equipment operating outside designated areas or hours. Quick recovery of stolen assets minimizes replacement and insurance costs.
Streamlined operations. Access real-time data to make informed decisions, reduce operational costs, and resolve issues promptly. Digitize processes such as pre-trip inspections, job dispatch, and proof of delivery for seamless data collection and centralized storage. This streamlines operations and promotes efficient teamwork.
Enhanced productivity. Monitor job site durations, assigning loads to the nearest vehicles, and eliminate deadhead miles to boost productivity. Digitize workflows, streamlining administrative tasks and enhancing efficiency across departments.
Increased driver safety. Prioritize driver safety through regular maintenance alerts, digital inspection processes, and monitoring of driving behaviors, including harsh acceleration, braking, cornering, and speeding. With this information, fleet managers can implement rewards and recognition programs to motivate better driving practices.
Improved customer service. GPS technology helps enhance delivery accuracy and provides clients with precise estimated arrival times. You can also maintain comprehensive records to protect drivers from false claims and improve customer satisfaction.
Advantages of HOS247 GPS Fleet Tracking Systems 
At HOS247, we understand the importance of choosing the right GPS tracking system in the crowded market. We offer a reliable solution that caters to your fleet's long-term needs. Our 4G GPS fleet management system comes with a wide range of benefits, making it an ideal choice for trucking companies. Let's explore the significant advantages that HOS247 offers:
Seamless ELD integration. Our system seamlessly integrates with our electronic logbook to meet compliance requirements for fleets involved in interstate commerce. The logbook supports all applicable FMCSA HOS rules to prevent violations. Managers can monitor drivers' hours through the online portal. 
Reliable customer support. We take pride in offering top-rated customer support. Our multilingual support team is available seven days a week, ready to assist you in English, Spanish, Polish, and Russian. We even have a call-back policy to ensure continuous assistance, even if the call gets disconnected.
User-friendly interface. Our intuitive fleet manager portal provides complete visibility and control over the fleet. Supervisors can access real-time data and make informed decisions based on the reports generated by the system.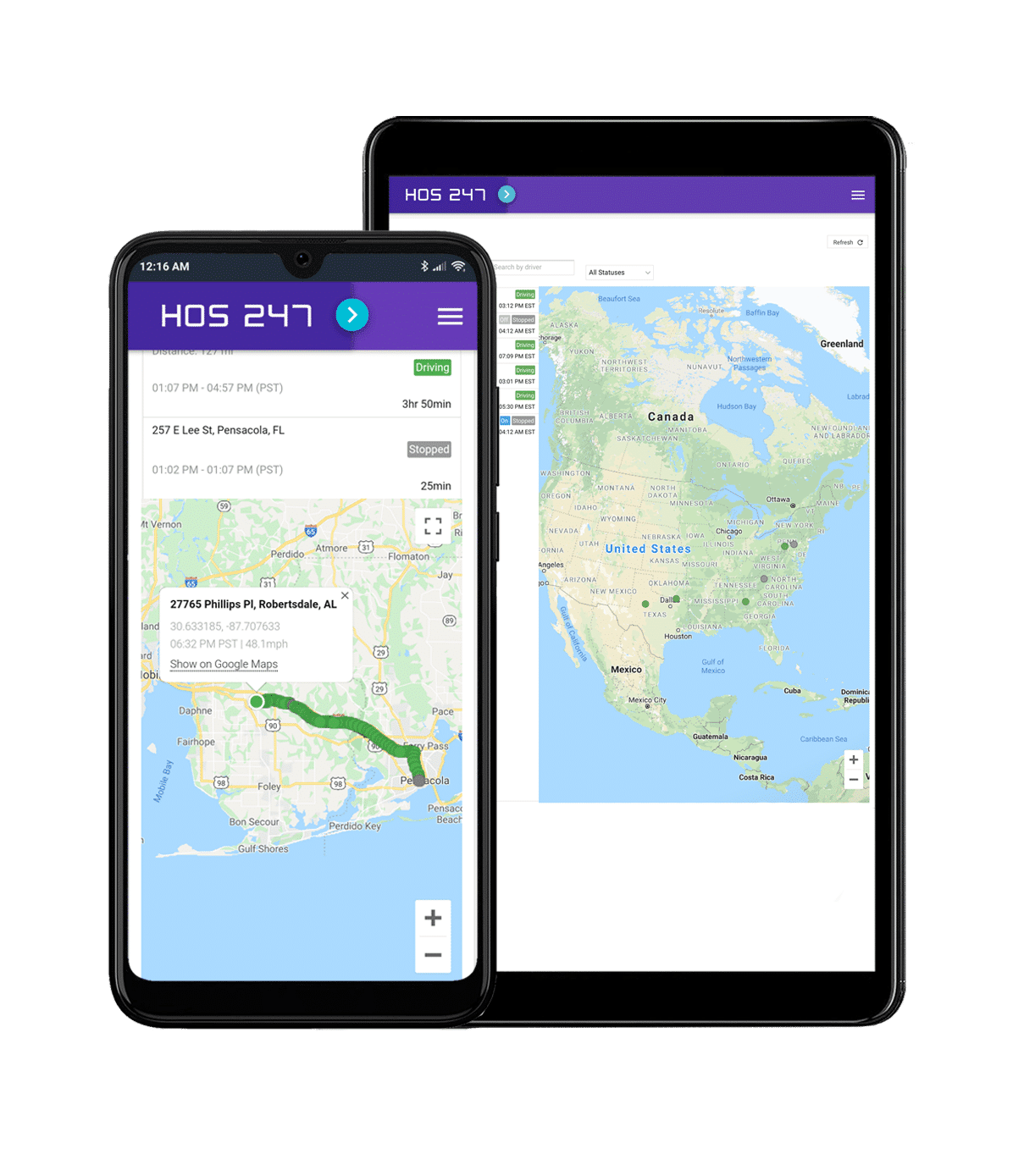 Dependable hardware. Choose from our range of high-quality, durable hardware options, including ELD-integrated hardware and concealed hardwired devices. Our hardware is built for optimal performance and reduced possibility of breakdowns. If anything were to happen during the first year, we will replace it for free.
Quick and simple installation. Installing our system is hassle-free and takes only minutes without the need for a technician. Our web-based software can be easily accessed through any standard browser.
No contracts and subscription plans. At HOS247, we do not require customers to sign long-term contracts, we prefer them to stay voluntarily. Truckers can subscribe to our plans and pay monthly or yearly, and scale their chosen plan up or down according to their fleet's evolving needs.
Cost savings. Our GPS system helps you identify efficiency gaps and extend the lifespan of your vehicles. By monitoring idling time, you can reduce fuel expenses and optimize fuel consumption. Additionally, the vehicle maintenance feature helps prevent breakdowns, minimize downtime, and maximize operational efficiency.
Choosing HOS247 GPS tracking systems for your fleet management needs brings a host of advantages that optimize operations, enhance safety and security, and deliver significant cost savings. With our advanced technology and unwavering commitment to reliability, HOS247 is your trusted partner in achieving efficient fleet management and maximizing your business's success.
Characteristics of Dependable GPS Fleet Tracking Systems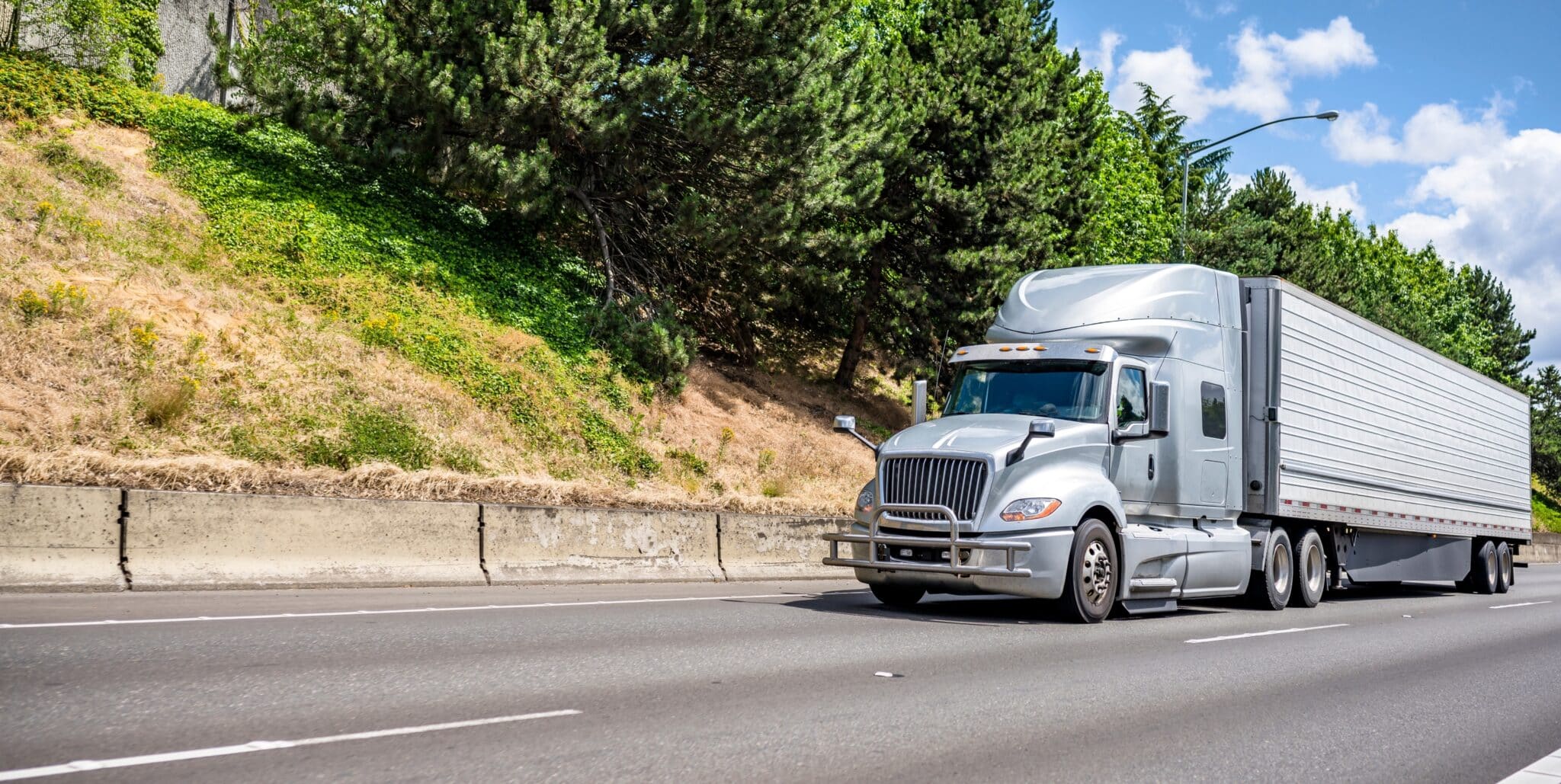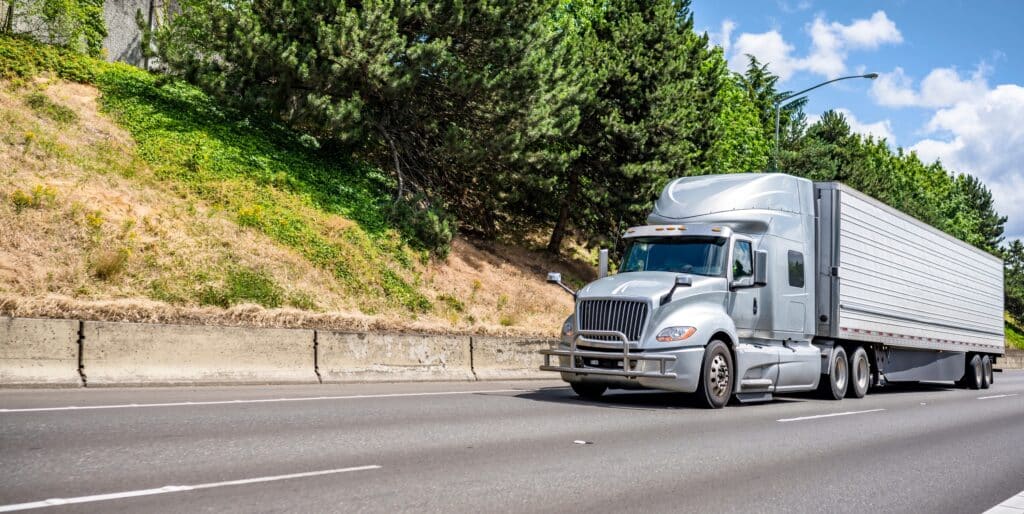 Choosing the right GPS fleet tracking system is vital for maximizing efficiency, ensuring compliance, and achieving overall success. Whether you have decided to give HOS247 a try or look further, here is a list of factors to consider when selecting a GPS fleet tracking system to make sure it fits your needs:
ELD integration. Look for a system that integrates with an electronic logging system (ELD) for compliance purposes. Managing different systems simultaneously can be time-consuming and inefficient.
Hardware compatibility. Ensure the system's hardware is compatible with your entire fleet, including trailers and different types of trucks. Additionally, look for a system that offers quick and straightforward installation to minimize downtime and avoid additional fees.
Real-time tracking. Prioritize GPS trackers that provide real-time updates on your vehicles' locations. While periodic updates may work for some businesses, real-time tracking offers improved security, reduced workload, and enables proactive decision-making.
Efficient technical support. Access to prompt assistance is crucial for efficient fleet management and ensures a seamless user experience without unnecessary complications. Choose a system backed by a responsive and efficient customer support team. They should assist you with system implementation and optimization and be available to troubleshoot any issues that may arise.
Easy-to-learn software. Select software that is user-friendly and minimizes the learning curve. A seamless user experience is essential for effectively managing complex technology without unnecessary complications.
Demo or trial period. Prioritize providers that offer a demo or trial period, allowing you to test the system's performance and suitability for your business. This ensures that you can make an informed decision based on firsthand experience and assess the system's value to your operations.
Total cost and value assessment. Evaluate the overall cost of the system, including upfront purchase and ongoing fees. Consider the value provided in terms of its features, functionality, and long-term benefits for your fleet management needs.
By considering these factors, you can make an informed decision that aligns with your business needs and goals, ultimately leading to improved fleet management and success. At HOS247, we understand the benefits of fleet tracking for fleet management. Our GPS tracking system offers cost-effective fuel management, theft prevention, streamlined operations, enhanced productivity, and increased driver safety. With our reliable and user-friendly solution, you can revolutionize your fleet management practices and drive your business towards success.
"Awesome. Easy to install and use. Top notch customer service! I recommend it to everyone."


"Great company to deal with. The support team is very responsive and competent. They provided a great deal of education for our company."

"Customer service is great. They helped me to set up everything and showed how to edit my logs. Thank you."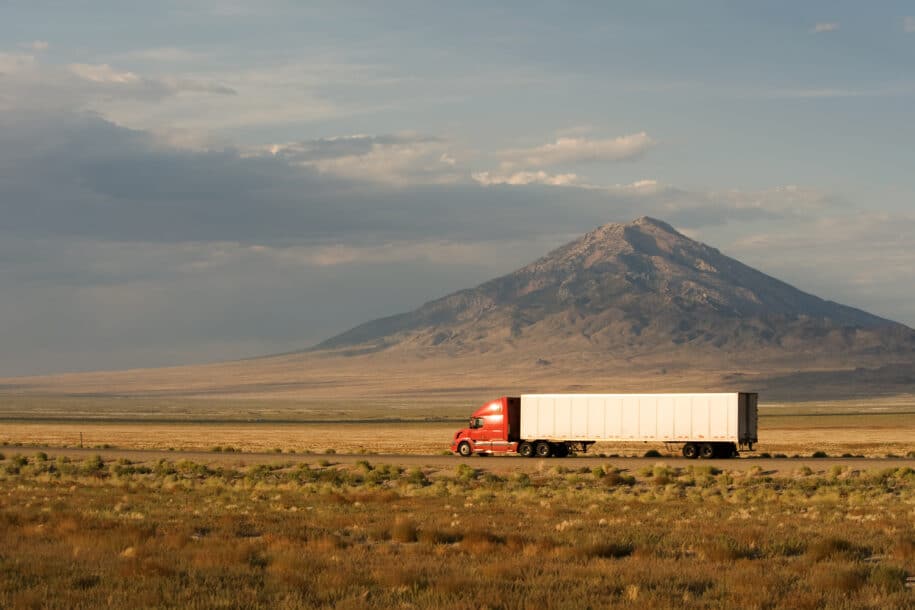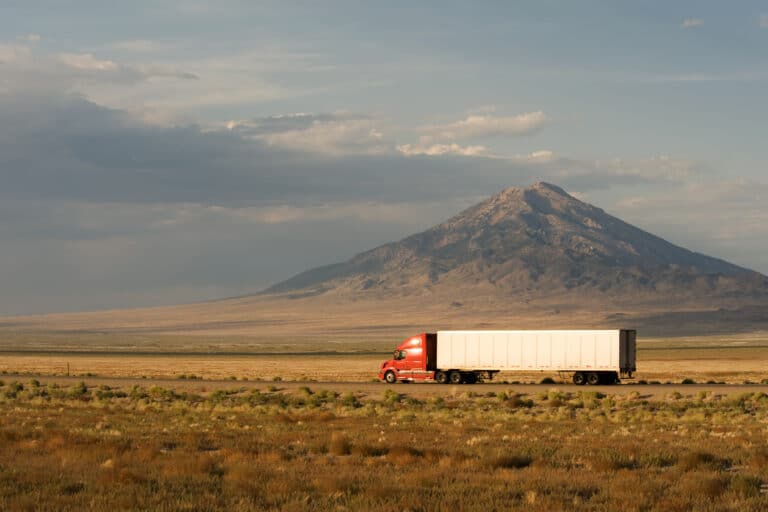 ELD Services & Devices
The prices of electronic logging devices may fluctuate considerably. Looking for ways to cut operational expenses, some truckers might hire providers who offer low-priced elog solutions. Unfortunately, this idea rarely works out as planned, and motor carriers end up paying
Read More »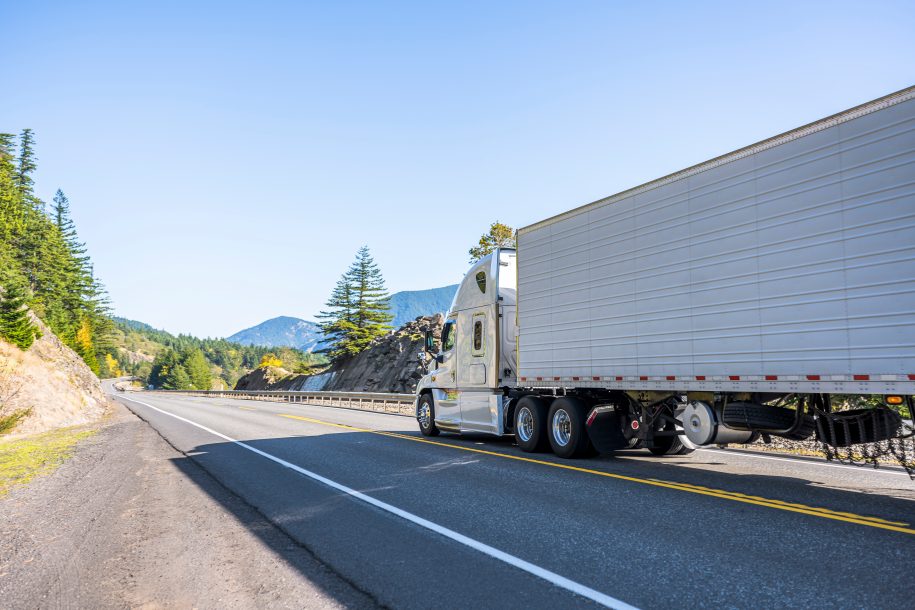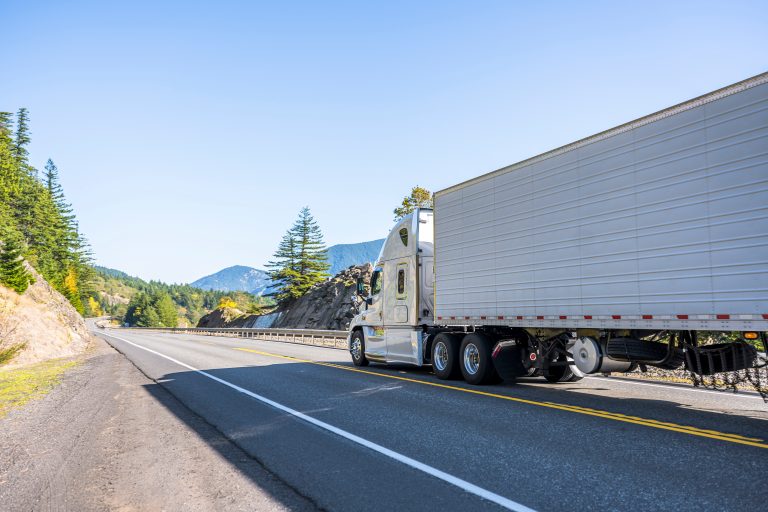 ELD Services & Devices
Trucking businesses rely on ELD providers to stay DOT compliant. That is why choosing a reputable company with an efficient electronic log book for sale is so important. HOS247 offers an advanced elog solution that is FMCSA compliant, dependable, and
Read More »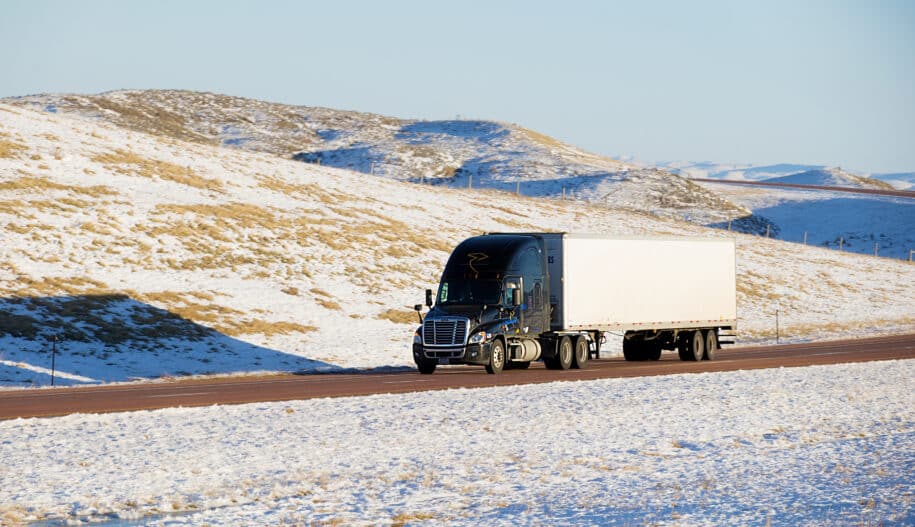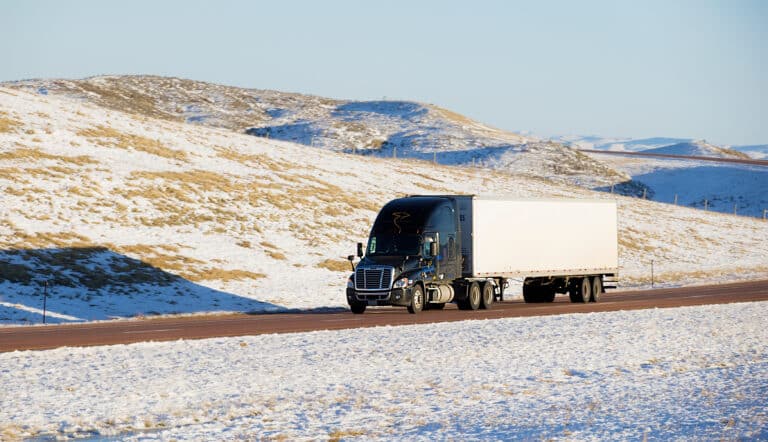 ELD Services & Devices
User-friendly ELDs and accompanying apps are more important now than ever, as driver turnover continues to be a problem for trucking businesses. Difficult to navigate apps make drivers' jobs more complicated. That is one more inconvenience that could make them
Read More »