Electronic logging devices have become essential tools (and an important requirement) for commercial vehicle drivers and their operations. Logbooks can be a burden or an asset, depending on the approach taken towards the selection of the device, so it is worth paying some attention to this decision. In this article, we discuss how to use ratings and reviews to navigate the market and quickly arrive at the best ELD for truckers. 
HOS247 Is a Top-Rated ELD for Truck Drivers 
The absolute must-have for an ELD for truck drivers is compliance with FMCSA regulations, but after that, choosing the right electronic logs for truckers is not always easy. A good way to start is to look at what other users think about the logbook system you are about to purchase. Insightful reviews are readily available on the Google Play and Apple App Store.   
HOS247 has developed a solution to suit a wide range of satisfied clients and they have shown as much in their rating scores. There are many ways in which we have improved upon the standard ELD to bring customers additional value and tools to make trucking operations more efficient, productive, and safe. Here are some of the advantages offered by HOS247: 
Stable and reliable hardware. HOS247 provides high quality hardware designed to be installed easily in minutes. The driver's smartphone or tablet of choice will then be able to connect to the hardware via Bluetooth and the system will be ready to go. 
Dedicated customer support. Our technical assistance team is available Monday through Sunday and in four language options (English, Spanish, Russian, and Polish) to expand the reach of our communications. If the call drops, rest assured we will reach out until the issue is solved. 
Free trial period. HOS247 grants customers a tryout period of two weeks to get familiar with the logbook and make a decision. If the client chooses not to purchase, they will receive a hassle-free and full refund. No questions asked, no strings attached.
No contracts. Our flexible plans come with a no-contract policy so they can be scales up, down or cancelled as your business's needs change.
Ease of use. HOS247 has an intuitive and straightforward design that allows drivers, owners and fleet managers to navigate with ease.
Extra features. These include real-time GPS tracking, access and permissions management, vehicle diagnostics with fault code detection, notifications in real-time, IFTA mileage calculations and fleet maintenance.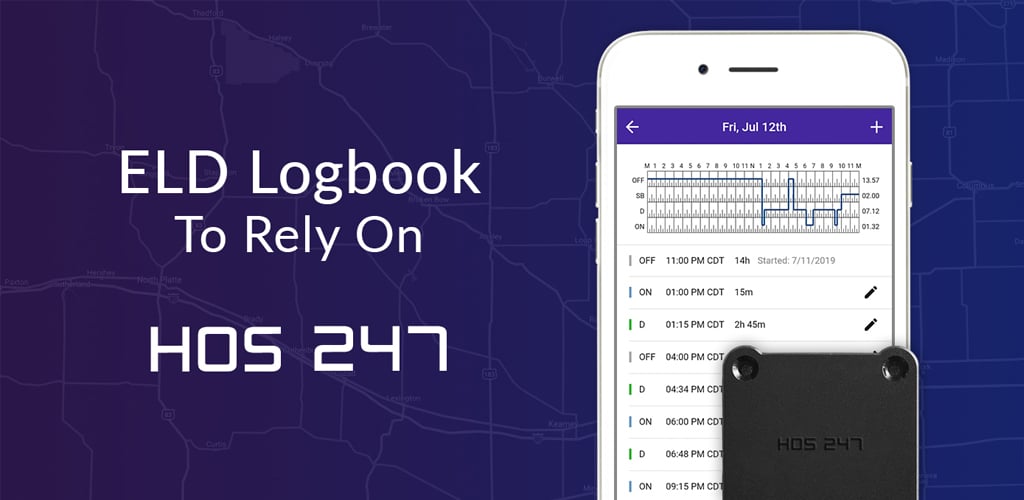 Electronic Logbook Provider Ratings
With such a large roster of different electronic logging device options to choose from, it is no surprise that the search for the best ELD for truckers needs some navigating. To be sure, many electronic logs have subpar performance or have glaring issues that can be avoided by taking a look at the reviews for the product you are considering purchasing. For this purpose, we have compiled a series of reviews to help clients with some guidance to find an ELD for truck drivers that suits their needs and requirements. 
| RANK | ELD PROVIDER | iOS APPSTORE | ANDROID PLAYSTORE |
| --- | --- | --- | --- |
| 1 | | | |
| 2 | KeepTruckin | | |
| 3 | JJ Keller | | |
| 4 | BigRoad | | |
| 5 | Rand McNally | | |
| 6 | | | |
| 7 | | | |
| 8 | Transflo | | |
| 9 | Teletrac | No iOS app | No Rating Yet |
How to Find The Best ELD for Truckers
There are quite a few things to keep in mind when choosing your elog provider. Indeed, electronic logbooks are not all the same. Below we provide a list of valuable qualities to look for:
Reliability. Perhaps the most important one to consider when you purchase your electronic logbook for truckers. Compliance with the mandate is entirely based on a reliable system. If you feel like your current ELD solution is fulfilling your needs, it may be a good idea to look for an alternative.
Favorable user reviews. If you are considering switching ELD providers, it is wise to  spend some time reading user reviews. There is first-hand knowledge on devices' connectivity, support, special features, among other useful information. Also, they can point out huge flaws, red flags, and other common problems to save you a lot of trouble down the road. 
Competent customer support. An often overlooked aspect of an ELD solution, but it deserves special attention. You may have bought the best ELD for truckers, but it counts for nothing if an issue comes up in the middle of a trip and technical support is nowhere to be found. Drivers and fleet managers become frustrated and have to endure long waiting times, talking to machines on a regular basis and not really getting much out of it. 
Driver-friendly app. Make sure the logbook app you choose is straightforward and simple to use. Drivers have enough of a workload as it is, it does them no favors to assign them a logbook system with complicated ins and outs. It should take no more than a few taps on the screen to find the specific data you need (previous day HOS, violations, DIVRs etc.). If you get a chance to try out the logbook before purchasing it, be sure to take it.
Compatibility. Drivers may prefer to work with several types of devices. If your ELD and log app are able to run easily across different smartphones or tablets, it will help the fleet considerably and work better in general.
Additional features. The best truck ELD option for you may come with different add-ons and special features, some of which can help your particular needs or add to your fleet's capabilities.

How Does HOS247 ELD work? 
The electronic logging device connects to the engine control module using the diagnostic port and then pairs up with a commercial vehicle, driver app, and fleet manager portal. HOS247 ELD hardware is proven to be reliable, can be installed in minutes, and is compatible with Android and iOS smartphones and tablets via Bluetooth.
Download the HOS247 app and you have all the components needed to operate. The logbook will record date, time, location, engine hours and vehicle mile count as well as the driver's ID and current location data. The device is limited to recording RODS and does not collect information such as speed of the vehicle.
Benefits of HOS247 4G GPS Tracking System
A reliable GPS tracking system is essential to run operations successfully. Therefore, it is also important to choose carefully: the GPS hardware must work seamlessly and the provider must be dependable.
HOS247 has included a 4G GPS with one of the highest speed communication capabilities in the market. With this technology, the user can improve business performance knowing truck locations and the progress of operations; assistance becomes much more coordinated.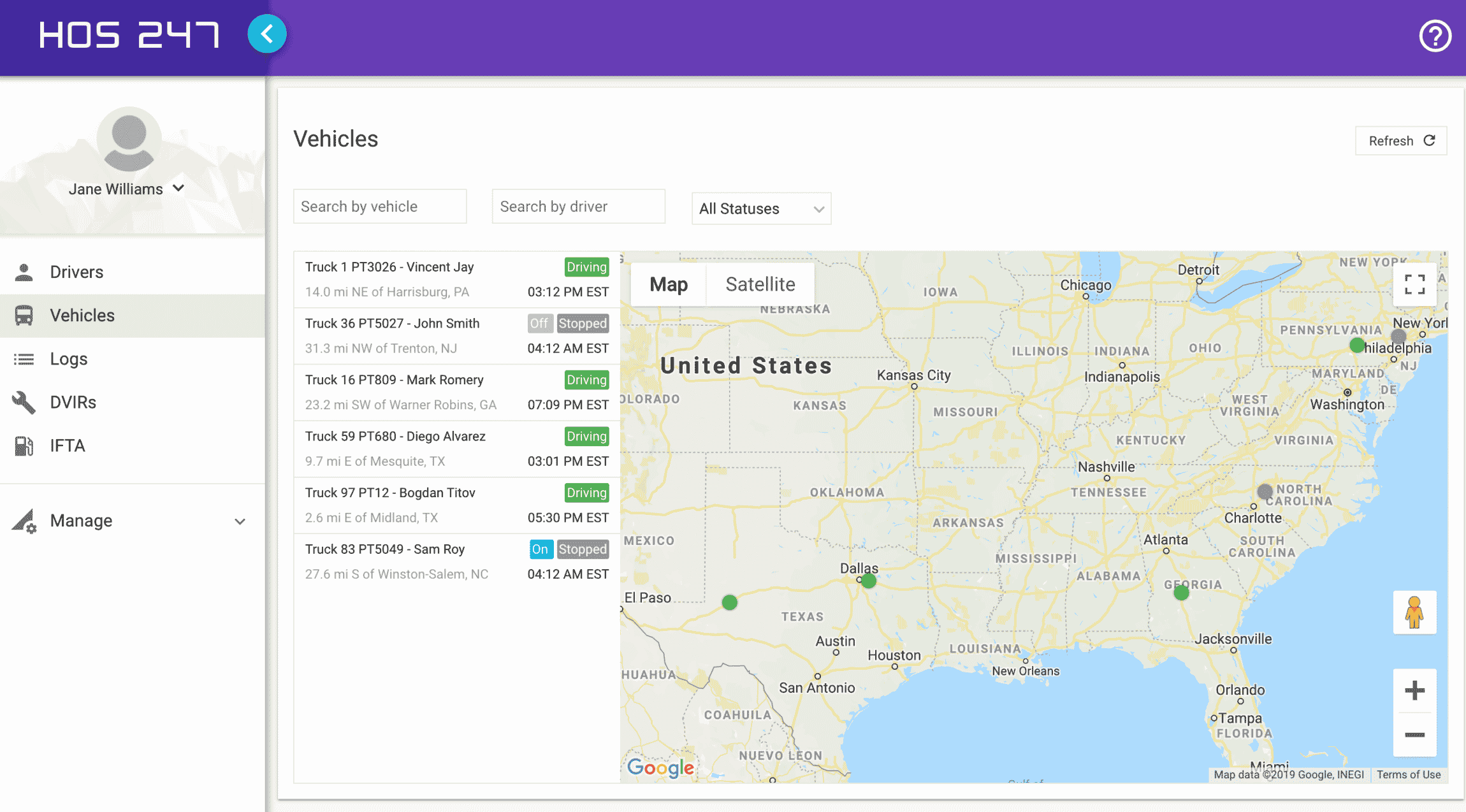 It can be critical in emergency scenarios, such as road accidents. GPS technology is also extremely helpful for the office staff and dispatchers, they can do their work much more efficiently and complete operations in less time. HOS247 effectively has the qualities of the best ELD for truckers and fleet managers alike. 
In recent years, HOS247 has become a well-known and trusted provider of ELD systems in the United States, Canada, and Mexico. Customers have highlighted the user-friendly interface, top-rated customer support and reliability of the HOS247 logbook and have seen their compliance and performance improved.
"Awesome. Easy to install and use. Top notch customer service! I recommend it to everyone."


"Great company to deal with. The support team is very responsive and competent. They provided a great deal of education for our company."

"Customer service is great. They helped me to set up everything and showed how to edit my logs. Thank you."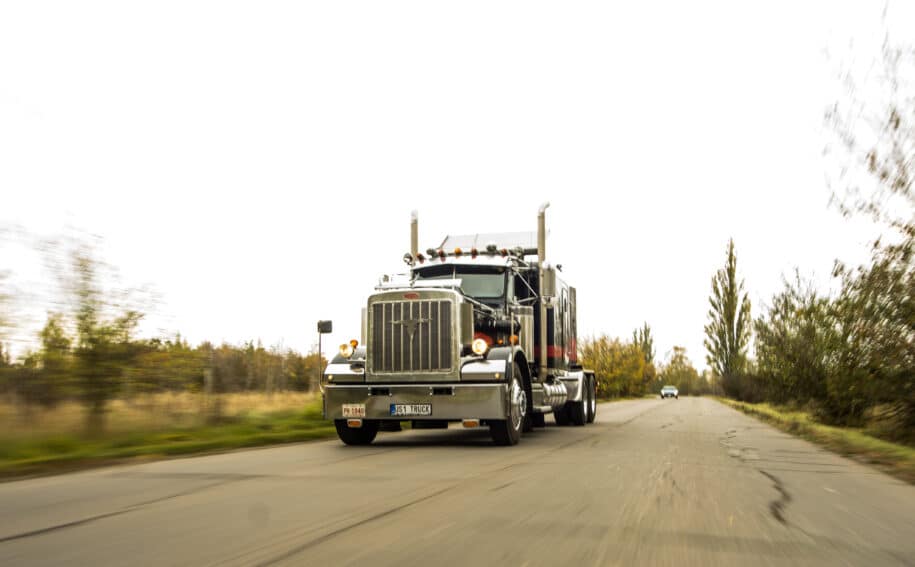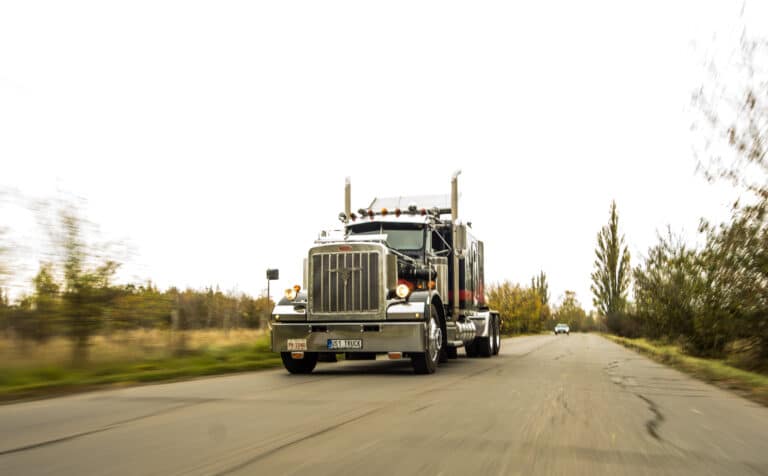 GPS Fleet Tracking Tips
GPS fleet tracking for small businesses is one of the most cost-effective and useful tools found in the trucking sector. Smaller-scale businesses can perform very well because of their capacity for lean management. Using technology to optimize processes and effectively
Read More »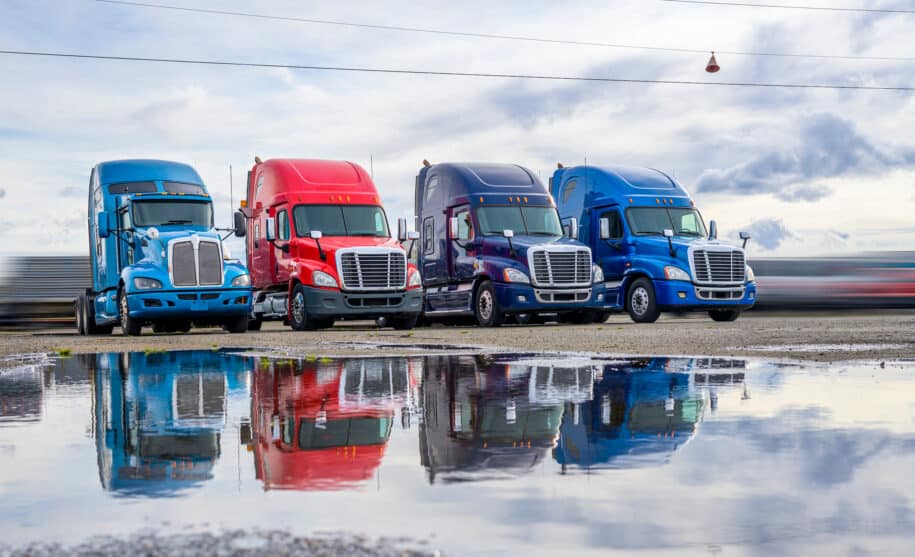 ELD Reviews
  According to the elog mandate, commercial trucks must use FMCSA-approved electronic logbooks from December 2019. Besides achieving compliance, a certified elog can increase a fleet's overall productivity and vehicle safety. However, while some elog systems may be registered with
Read More »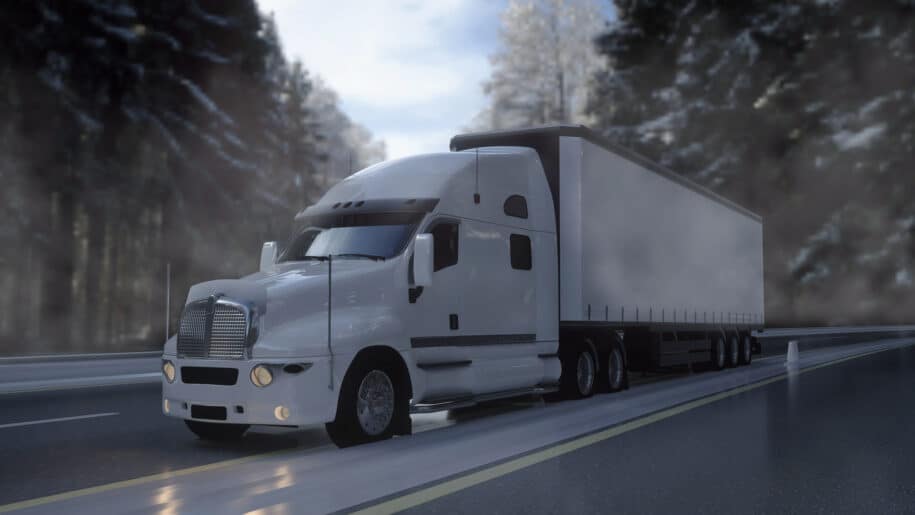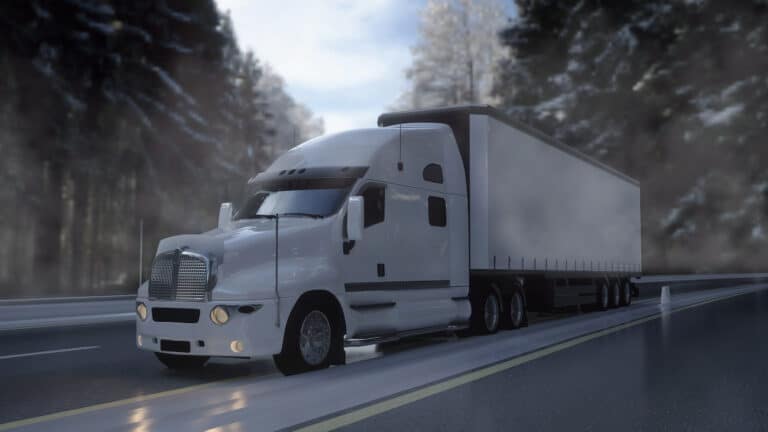 ELD Services & Devices
HOS247 ‏‏‎‎‏‏‎ ‎HOS247 Rating HOS247 ‏‏‎‎‏‏‎ ‎HOS247 Rating HOS247 is a top ELD provider in the trucking industry. We offer a heavy vehicle log book for transportation professionals that takes care of compliance and optimizes fleet operations. Our customers range
Read More »