Аrе drivers of pickups required to install ELDs?
View ELDs for all types of vehicles >
Many drivers of pickups are required to install and use ELD. Whether an ELD for pickup trucks is related to the gross vehicle weight rating (GVWR) or the gross combination weight rating (GCWR).
The GVWR is the maximum operating weight set for a vehicle by its manufacturer. It includes not only the vehicle itself, but also the weight of the occupants and cargo it may be carrying. In contrast, the GCWR is the maximum weight set for the vehicle by its manufacturer that includes the GVWR plus the weight of the attached trailer and its load.
For example, if the driver is driving a pickup truck without a trailer and its GVWR weighs 10,001 pounds or more (empty or loaded), the pickup will be classified as a commercial motor vehicle, and therefore have to comply with HOS regulations and need an ELD for the pickup.
In contrast, if the driver is driving a pickup truck like a Dodge Ram 350 with a trailer and its GCWR weighs 10,001 pounds or more (empty or loaded), the pickup will be classified as a commercial motor vehicle, and therefore have to comply with HOS regulations and need an ELD for the pickup.
In short, pickup trucks, just like any other trucks, are required to use ELDs providing the GVWR or GCWR weight is 10,001 pounds or more.
Who must comply with the ELD Mandate?
The Federal Motor Carrier Safety Administration (FMCSA) issued the ELD mandate (also known as the ELD Final Rule) in an effort to improve road traffic as well as driver safety. As part of the rule, commercial motor vehicle drivers are required to use electronic logging devices (ELDs) that monitor driver behaviors electronically. ELDs capture hours-of-service (HOS) data, GPS locations, how many hours the engine is running and how many miles are driven. In essence, the job of an ELD is to add up the time a driver spends actually "driving" and prevent them from violating any HOS regulations.
The first deadline for fleets to implement certified ELDs for the purpose of recording HOS was by the end of December of 2017. Fleets that had already been using electronic logging technology (Automatic On-Board Recording Devices) were given until the end of December 2019. By now, all required drivers — whether Fords, Dodge Rams or any brand in-between — must use a certified ELD for their light-duty truck to comply with the mandate.  
When deciphering whether a driver is required to comply with the ELD Mandate, it is important to first decide whether the driver is required to log their HOS records-of-duty-status (RODS). If they are, they are likely going to be required to comply with the ELD Mandate. That includes drivers domiciled all over North America, so drivers in Mexico and Canada also need to use ELDs.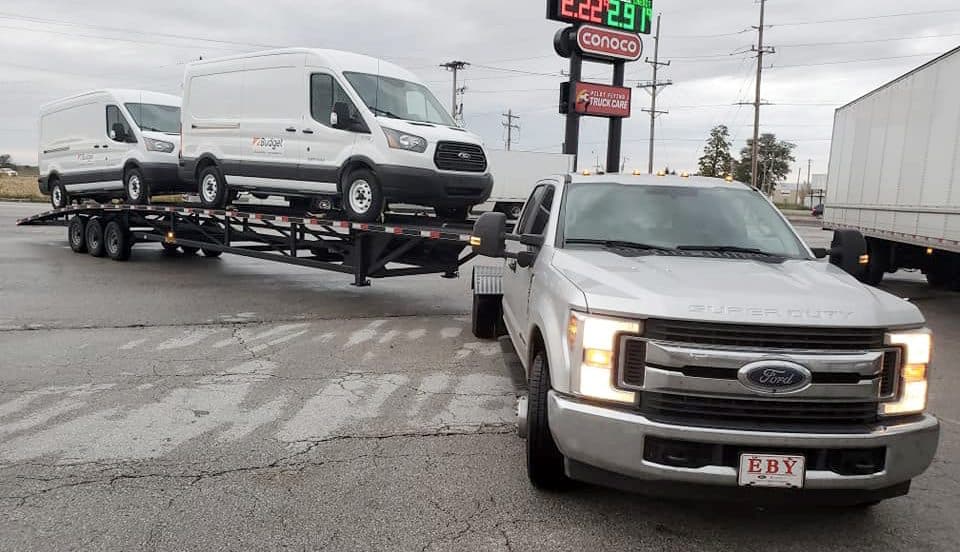 Commercial drivers must use an ELD if their vehicle meets any one of the following classifications:
Weighs 10,001 pounds or more
Is used to transport more than 15 passengers without compensation
Is used to transport more than eight passengers with compensation
Requires placards to transport hazardous materials
However, a driver does not have to use an ELD if they do any one of the following:
Operate as a driver-salesperson who drives for 40 hours or less over a period of seven consecutive days
Are an oilfield carrier
Are a short-hauler operating within a 100 air-mile radius of their normal reporting location
Are a non-CDL driver operating within a 150 air-mile radius of their normal reporting location
Despite what the ELD Mandate requires, an ELD should still be considered as a means for accurately logging RODS, even if the driver isn't required to under the mandate.
Driveaway-Towaway Operation Exemption
Drivers of pickup trucks are exempt from ELD Mandate compliance if they perform driveaway-towaway operations. These types of operations involve a being driven as the commodity itself that is being delivered. It could also be a motor home or recreational vehicle trailer that has at least one of its sets of wheels on the road as it is being transported.
ELDs Must Be Integrally Synchronized With the Vehicle's Engine Computer Module – ECM. What is it?
Today's modern-day engines have electronic control modules (ECMs) that take inputs (e.g., speed, gear, throttle and temperature) and uses the information to meet requirements related to fuel-efficiency and performance. For example, an ECM might recognize that the passenger's weight is too low for airbag deployment, and send that information to the airbag deployment system to prevent it from deploying in the event of a crash.
ECMs are a critical part of the ELD Mandate, as they determine whether a car is running or moving, as well as how many miles have been driven (and more). They can provide essential information to fleet managers, not only about the vehicle, but about the manner in which the vehicle is being driven. As a result, fleets are better able to address safety concerns, fuel consumption and other important information that can save them money and make them safer in the long run.
In the United States, heavy-duty vehicles use the J1939 standard set by the Society of Automotive Engineers (SAE). This standard rules the way information is formatted and then converted to electronically transmitted signals. It also defines how multiple ECMs can communicate with each other.
Light-duty Vehicles and Pickup Trucks Have Their Own Set of On-Board Diagnostics Protocols (OBD-II)
When considering an ELD for light-duty pickup trucks, it is important to note that they have their own OBD-II protocols that are standard on all light-trucks and cars manufactured after 1996. Instead of using the J1939 standard like heavy-duty vehicles, they use SAE J1979. This standard specifies close to 100 parameters relating to the engine — 40 of which are found on cars and light trucks.
Examples of the messages that the generic OBD-II protocols communicate include: engine coolant temperature, absolute throttle position, air-flow rate from mass air flow, and vehicle speed. Some parameters are not available with generic OBD-II protocols include: steering angle, braking, odometer and handling information.
ELD Installation for Pickup Trucks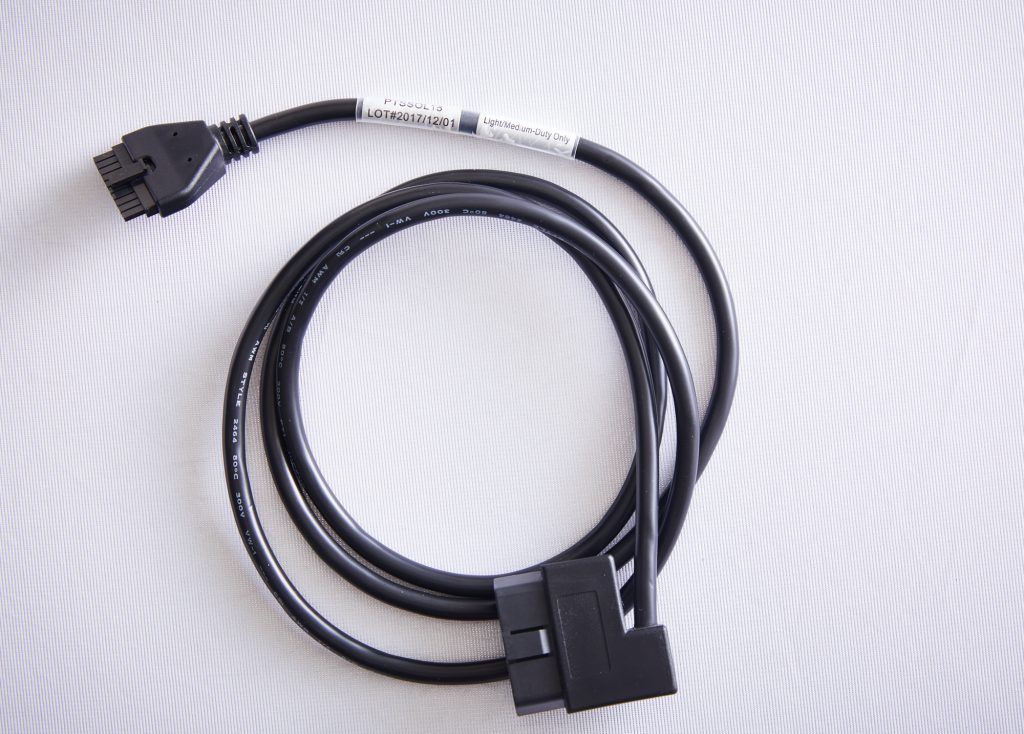 ELD installation is just as easy for pickup trucks as for any other type of vehicle.
Step 1: Ensure the pickup is ready by making sure that:
The engine is off.
The parking brake is on.
The main power is off.
Step 2: Locate the OBD-II port, and determine the proper placement of the ELD, keeping the following in mind:
It should be at least 1 foot away from other electrical or metal components, and vents.
Cabling devices should be secured so they don't interfere with driving the vehicle.
The ELD should have a clear line of sight to the sky for GPS purposes.
Step 3: Connect the ELD for pickups to the OBD-II port using the 16-pin connector.
Step 4: Wait for the indicator lights to flash before turning a solid red. Wait another minute for the light to turn green indicating that it has successfully been connected. If it doesn't turn green, make sure there is an unobstructed view of the sky.
Step 5: After the green light indicates a successful Bluetooth connection, proceed to downloading the app.
What other features are needed for your trucking operations in addition to ELDs?
While some ELDs will provide the most basic requirement in order to meet the standards set by the FMCSA, successful trucking operations rely on other features to help meet RODs and HOS compliance. Such features include:
Comprehensive dispatch features — Such dispatch features help fleet managers match drivers to jobs. They also provide a bigger idea of what jobs are in progress and what jobs have yet to be assigned.
Real-time GPS — Helping dispatch is having a real-time location for every vehicle in the fleet. If you know where a vehicle is on its route, you can better assign the job to the closest driver.
Automated state mileage calculations  — Successful trucking operations don't waste time collecting and tracking state mileage for tax purposes. Calculation of the distance traveled in every jurisdiction may be done automatically . There's no more administrative work to worry about with automated mileage, and there is less risk of human error.
What is HOS247?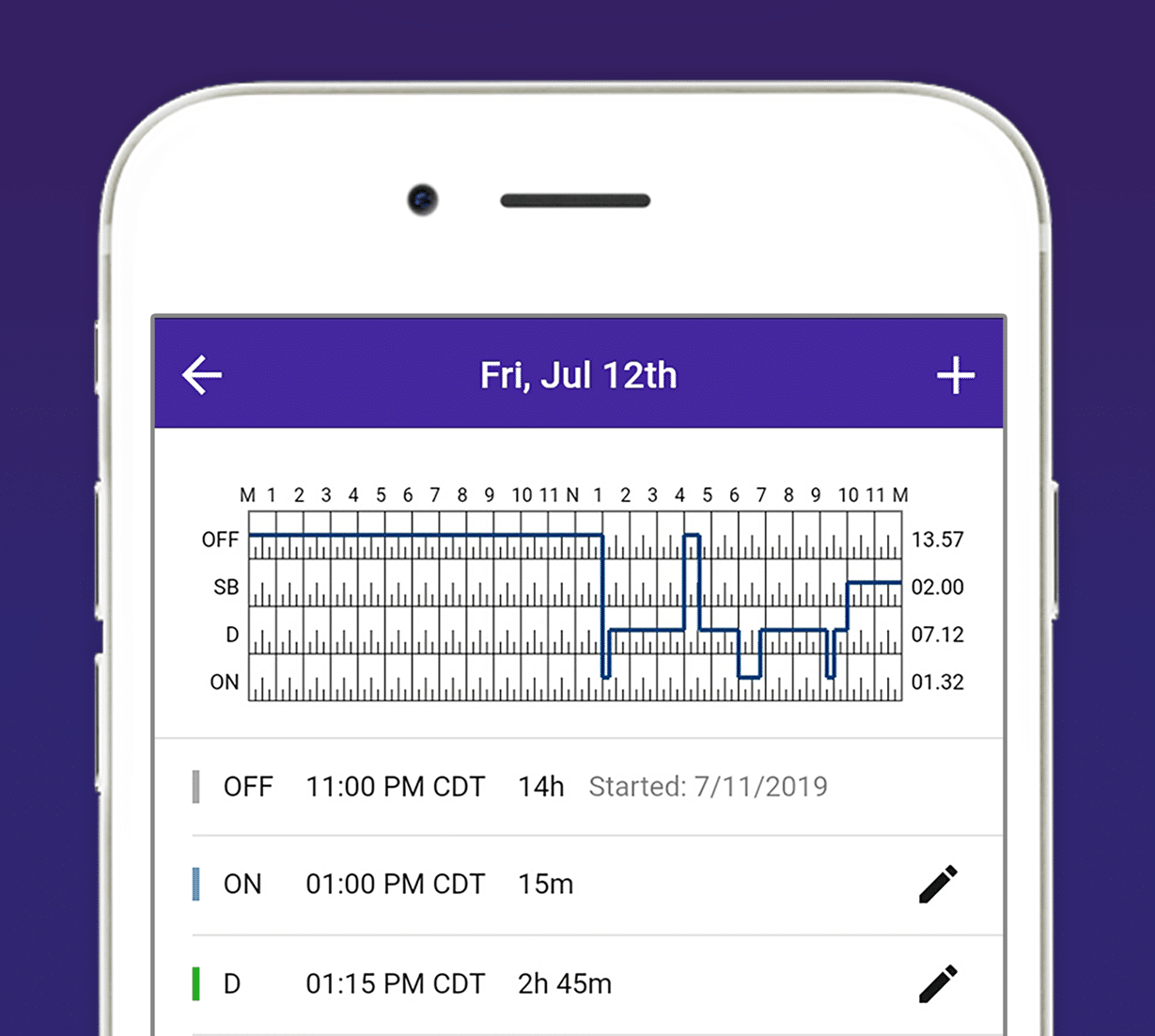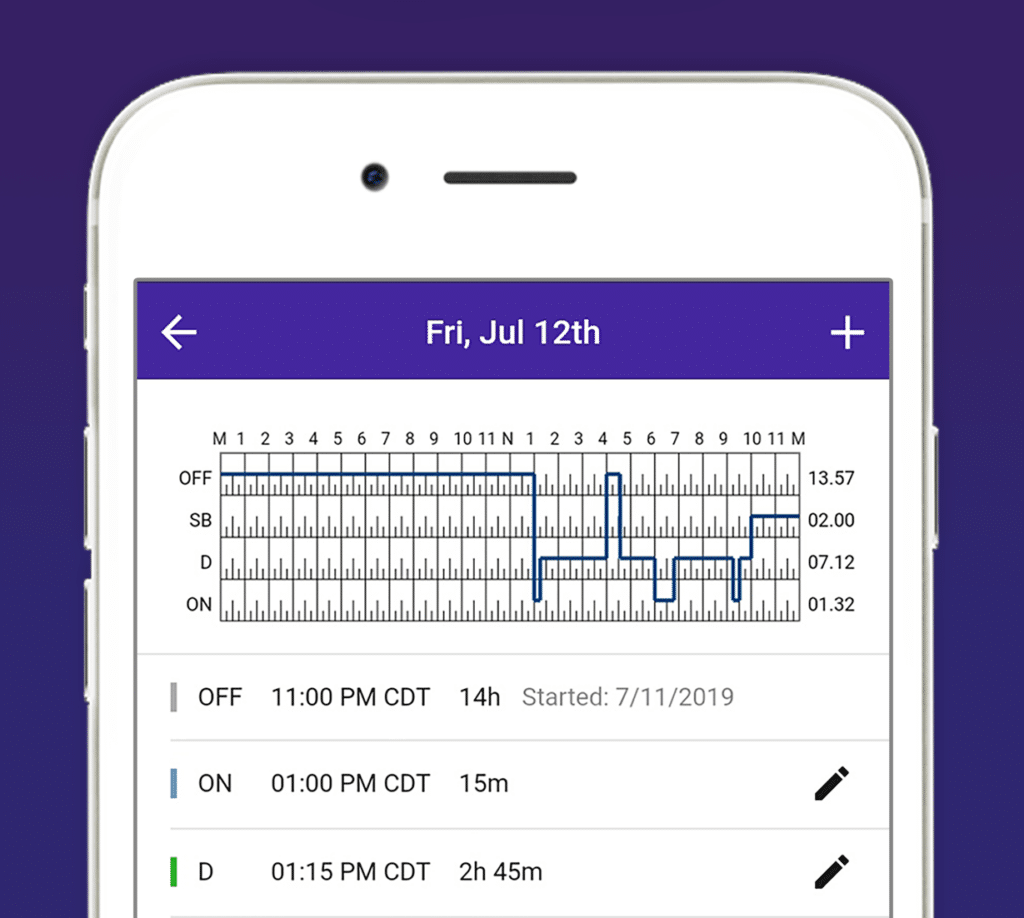 Besides helping drivers and carriers meet e-log compliance with the rules set by the Federal Motor Carrier Safety Administration (FMCSA), HOS247 is a top-rated ELD provider trusted by fleet managers and their drivers. Other than ensuring FMCSA compliance, HOS247 offers benefits that include:
Seamless installation of ELD for pickups hardware combined with an easy-to-use mobile app.
 A fleet manager portal that increases visibility and efficiency of vehicles in the fleet.
Customizable plan options with no contracts to sign.
A plan option that includes tablets with data for drivers without mobile devices.
An All-in-One plan option that offers tablets for drivers who don't already have them, including data.
Over-the-phone driver onboarding.
A multilingual support team.
The ability to return the ELD within the first two weeks of use without а hassle.
Easy editing and managing of electronic driver-vehicle inspection reports (DVIRs).
Helps drivers pass DOT inspections and avoid costly violations.
"Awesome. Easy to install and use. Top notch customer service! I recommend it to everyone."


"Great company to deal with. The support team is very responsive and competent. They provided a great deal of education for our company."

"Customer service is great. They helped me to set up everything and showed how to edit my logs. Thank you."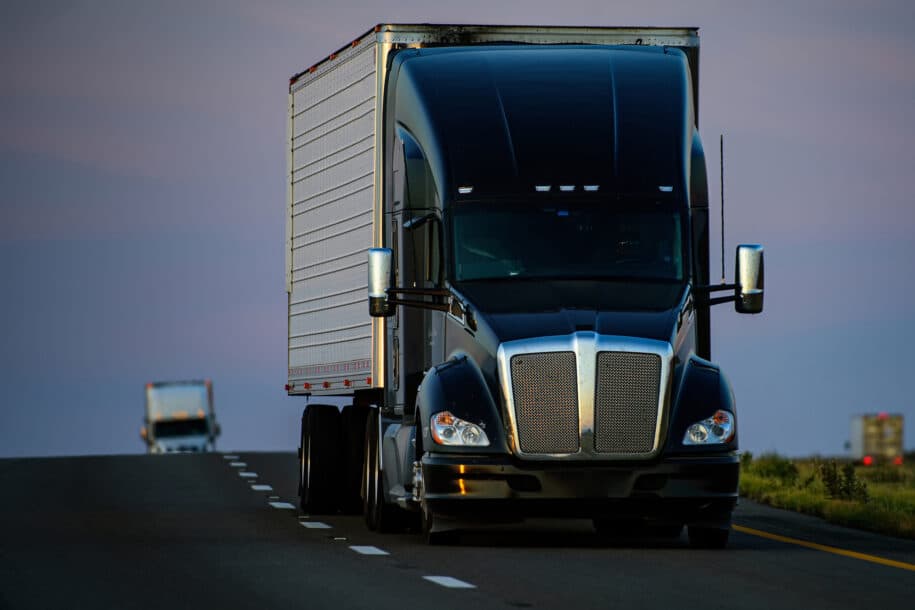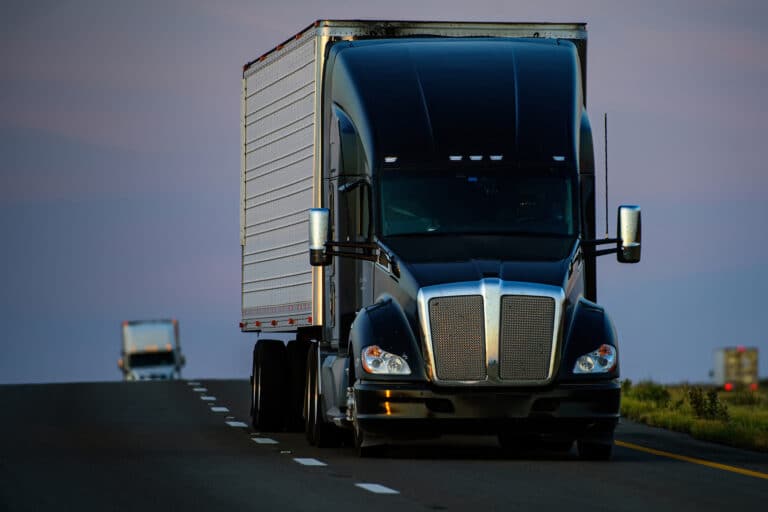 GPS Fleet Tracking Tips
GPS fleet tracking has become an essential tool in the trucking business as it helps improve security and operational efficiency significantly. Commercial truck GPS trackers allow motor carriers to monitor and manage vehicles in real-time using advanced telematics technology. Tracking
Read More »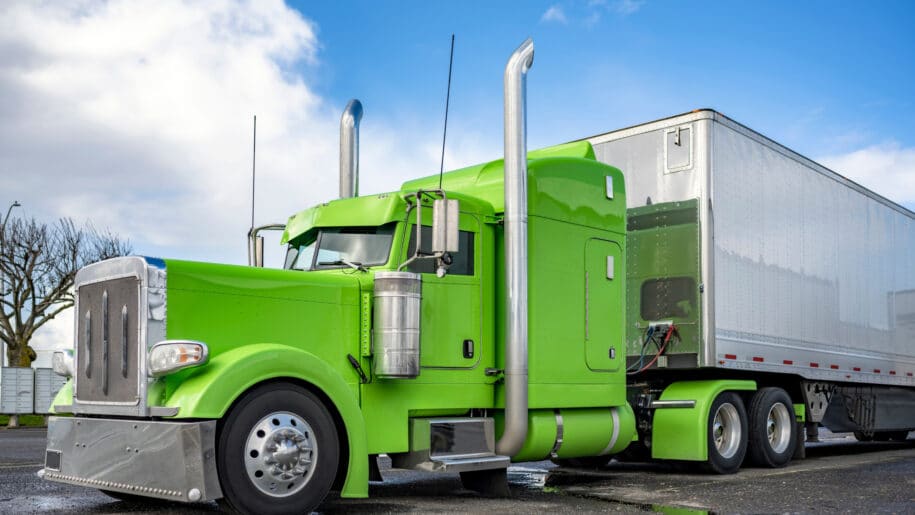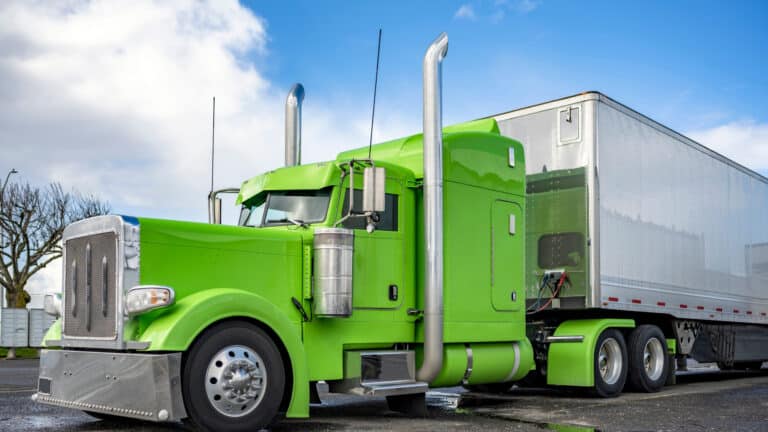 ELD Services & Devices
With the elog mandate in effect, business owners risk facing serious penalties and expensive fines for non-compliance, so the reliability of an electronic logging device has become one of the most crucial aspects to consider. Are you a motor carrier
Read More »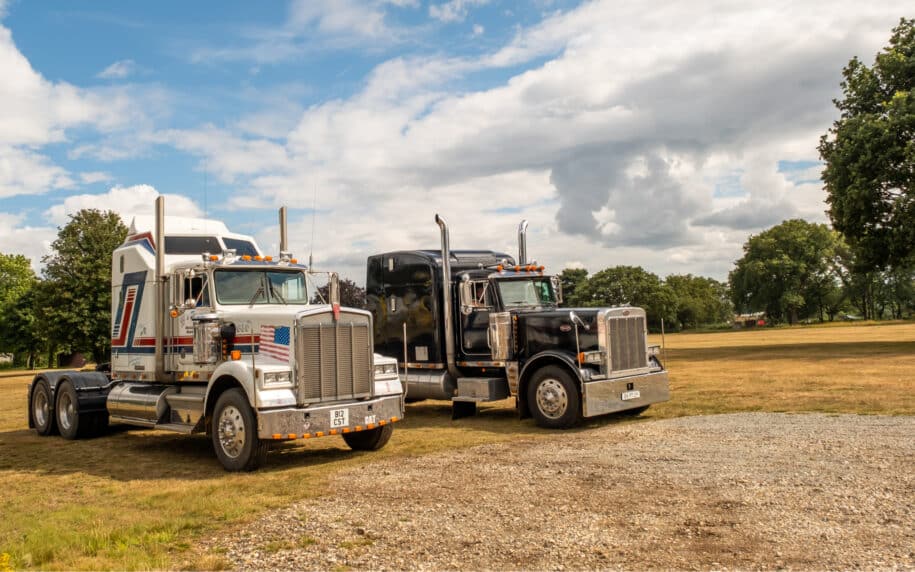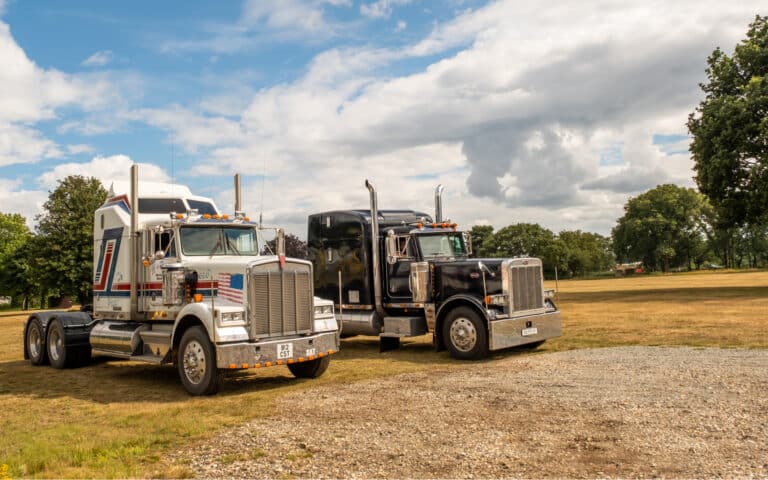 GPS Fleet Tracking Tips
GPS tracking is an indispensable tool for fleet businesses as it provides managers with information about the real-time location of vehicles and other assets, helping motor carriers effectively monitor their fleets and optimize processes. USA truck tracking uses Global Positioning
Read More »