HOS247 – An Industry Leader
HOS247 is an industry leader providing elogs apps for the transportation industry. There are many reasons why drivers and fleet managers choose HOS247 when in search of an FMCSA-approved electronic logging app solution. Benefits of doing so include:
No contracts – No contract means no pressure to make a long-term commitment. 
Hassle Free 2-Week Returns – Business needs change. If for any reason a driver (or fleet manager)  is not happy with the HOS247 electronic logging device (ELD) or elog app within the first two weeks of using it, they can return their ELD for a refund.
Dedicated support managers – Every account is assigned a dedicated support manager who is committed to helping owner-operators and fleets get familiar with the software during implementation as well as throughout their contracts to help manage their logs and get the most out of their investment. 
Flexibility – Every carrier is different, and no matter what the size, HOS247 offers flexibility to choose the features they need most, whether an ELD, an electronic log app, GPS Tracking, IFTA mileage, dispatch features and more. 
Multilingual team – A multilingual team is available to accommodate drivers that speak English, Spanish, Russian, and Polish
Compatible and accommodating – The HOS247 ELD and elog app work great with most 3G/4G  smartphones and tablets. Customers can use their own, or purchase devices and data plans from HOS247.
Are Elogs Apps FMCSA-Compliant?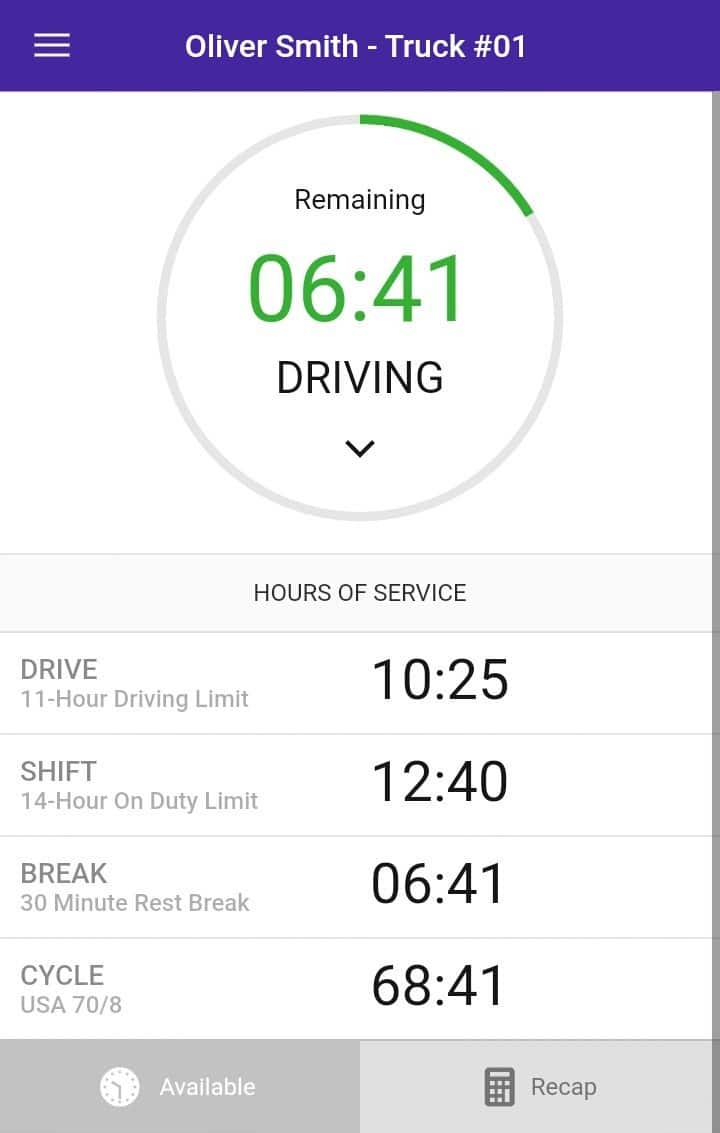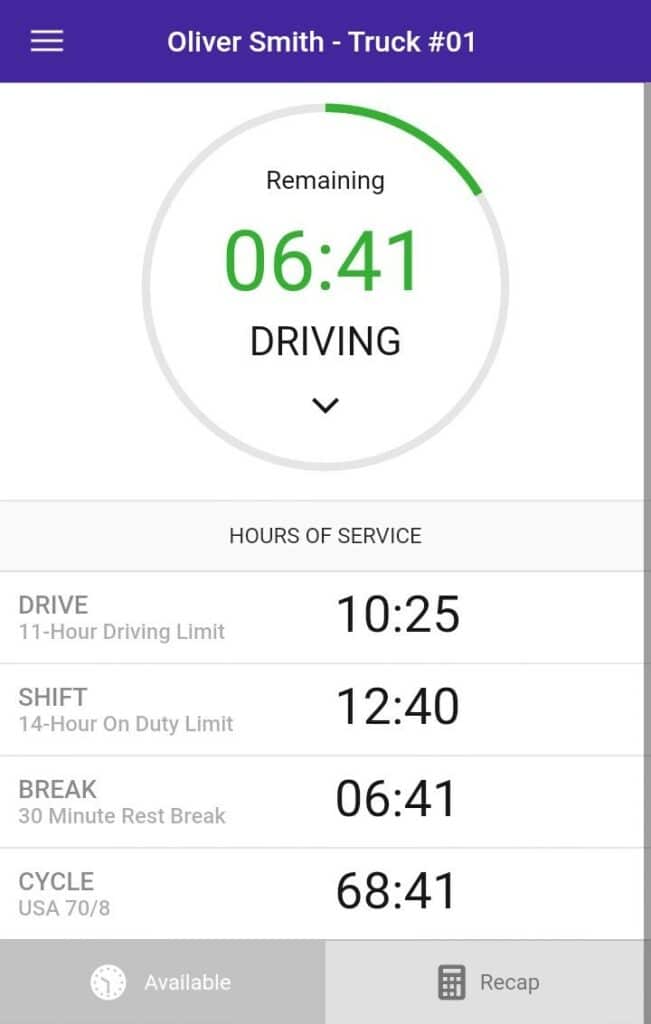 Most drivers and carriers should already be using ELDs in order to comply with the FMCSA's ELD Mandate, but those who have been using automatic onboard recording devices (AORBDs) have until December 19, 2019 to replace them with ELDs if they are subject to the final rule. If not using an ELD after the deadline, they'll be cited and possibly fined for not using FMCSA-approved electronic logs. Using an elog app on its own won't make fleets compliant, however using it with an FMCSA-approved ELD will. 
The reason why an electronic logs for truckers itself isn't FMCSA-compliant is because the FMCSA says that an ELD must be an engine-connected device that can directly record Hours of Service (HOS) and Records of Duty Status (RODS). As an e-log mobile app isn't directly connected to an engine, it cannot do that job. However, elog apps can serve as a tool to boost compliance, as they are convenient ways to make the same information that an ELD records more visible and accessible. 
Why Switch to a Better Electronic Log App? 
An ideal electronic log app should have features that save drivers and fleet managers time and money. Those features should include log auditing, idle-time tracking, GPS tracking and IFTA calculation at a minimum in order to reduce operational costs. 
An electronic log app should also offer features that boost safety, such as vehicle diagnostics that detect maintenance and safety issues before they become problematic, and driver scorecards to ensure drivers are following safe driving practices on the road. 
Unfortunately, many drivers rushed to find an affordable ELD before the December 2017 deadline, with their main concern being FMCSA compliant. Many of the so-called solutions ended up being unreliable, and some weren't even compliant. Drivers and fleet managers complained that their devices were too complicated and there was sometimes no support from their service provider when they had questions.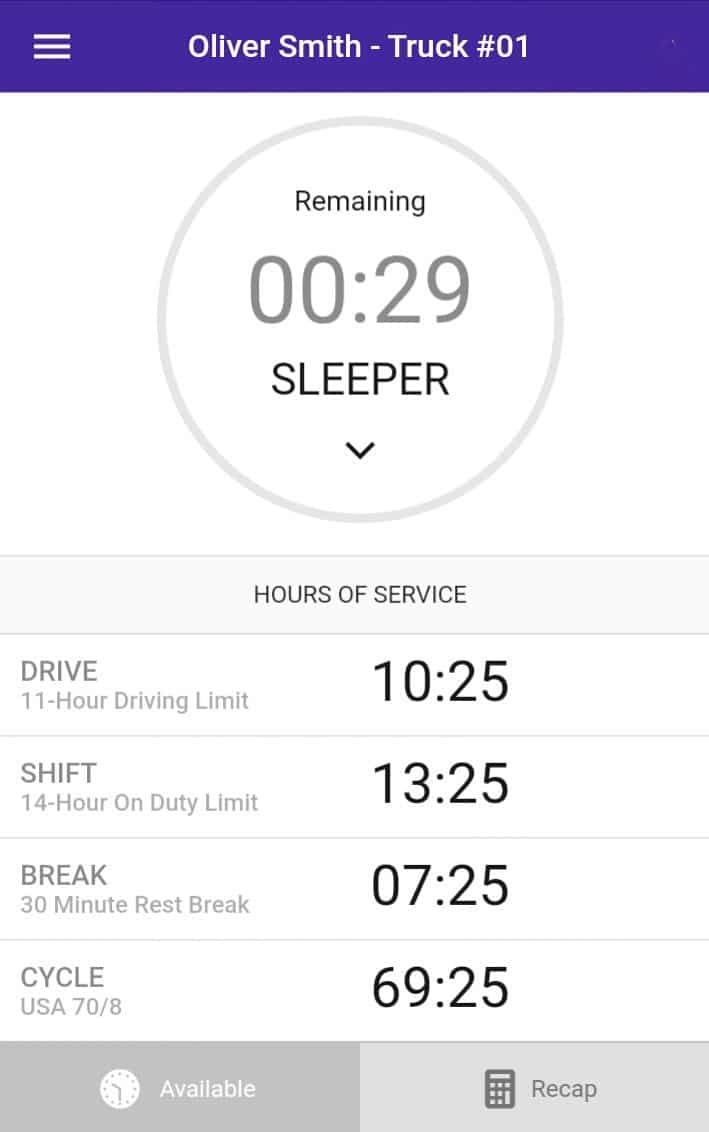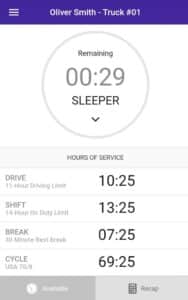 If any of the following sound familiar, it might be time to change to a better elogs app:
Non-existent, knowledgeable or difficult-to-reach support – No fleet wants their drivers stuck on the road without the ability to reach support should they have a question. Support should be available constantly, considering drivers' varied schedules. In addition, the person on the other end should be reliable. 
Overly complicated operational tasks – Back-office tasks can be complicated enough without confusing matters more with an app that is difficult to use. Managing logs should be made much easier with an efficient electronic driver logs. It should take no more than a few taps to locate a previous day's driver logs, see who's available, and access HOS or violations within a given timeframe. 
Drivers don't like the current app – If a driver doesn't like their current elog app, they're less likely to use it when required. This creates much larger concerns in terms of compliance and safety, not to mention the waste of money on an app that drivers aren't even using. 
Hidden fees – If pricing for an ELD with accompanying elog app seems too good to be true, it probably is. Many providers tack on hidden fees after the commitment is made, such as for data packages, device activation and training. If pricing isn't transparent upfront, there's no reason to trust that ELD provider with your compliance needs. 
Newer, inexperienced providers – An inexperienced provider is likely still working out any kinks in their technology. Avoid providers entered the ELD scene after the mandate, as they are likely looking for a way to make money instead of providing a driver-centric solution for compliance with the mandate. 
Who Must Comply With the ELD Mandate? 
Most drivers and motor carriers are required to comply with the ELD mandate if they are required to maintain RODS. This includes drivers domiciled in Mexico and Canada, as well as drivers of commercial buses and trucks. 
There are some limited exceptions to who must comply with the ELD mandate, however. Those include the following:
Drivers who use paper RODS for no more than eight days of every 30-day period
Drivers who operate under short-haul exceptions, since they aren't required to keep RODS
Drivers conducting "drive-away, tow-away" operations who are driving the commodity being delivered
Drivers of vehicles that were manufactured before the year 2000
Most drivers need to keep a 24-hour RODS if any of the following apply:
Their vehicle weighs 10,001 pounds or more, or has a vehicle weight rating or gross combination weight rating of 10,001 pounds or more
Their vehicle is designed to, or used to transport nine or more passengers without compensation (including the driver)
Their vehicle transports hazardous materials in a quantity that requires placards 
However,drivers do not have to keep a 24-hour RODS if they're using an exception to operate as any of the following:
A driver-salesperson who does not exceed 40 hours in a period of seven consecutive days
An oilfield carrier with a focus on transportation and usage of oilfield equipment
A short-haul CDL driver that operates within a 100 air-mile radius of their normal work reporting location
A non-CDL driver who operates within a 150 air-mile radius of their normal work reporting location
Remember that even if not legally required to do, it is wise to keep full RODS in order to keep a safe fleet and gain valuable insight into the business's operations. 
What Other Features Does HOS247 Offer to Improve Your Operations in Addition to Electronic Log App?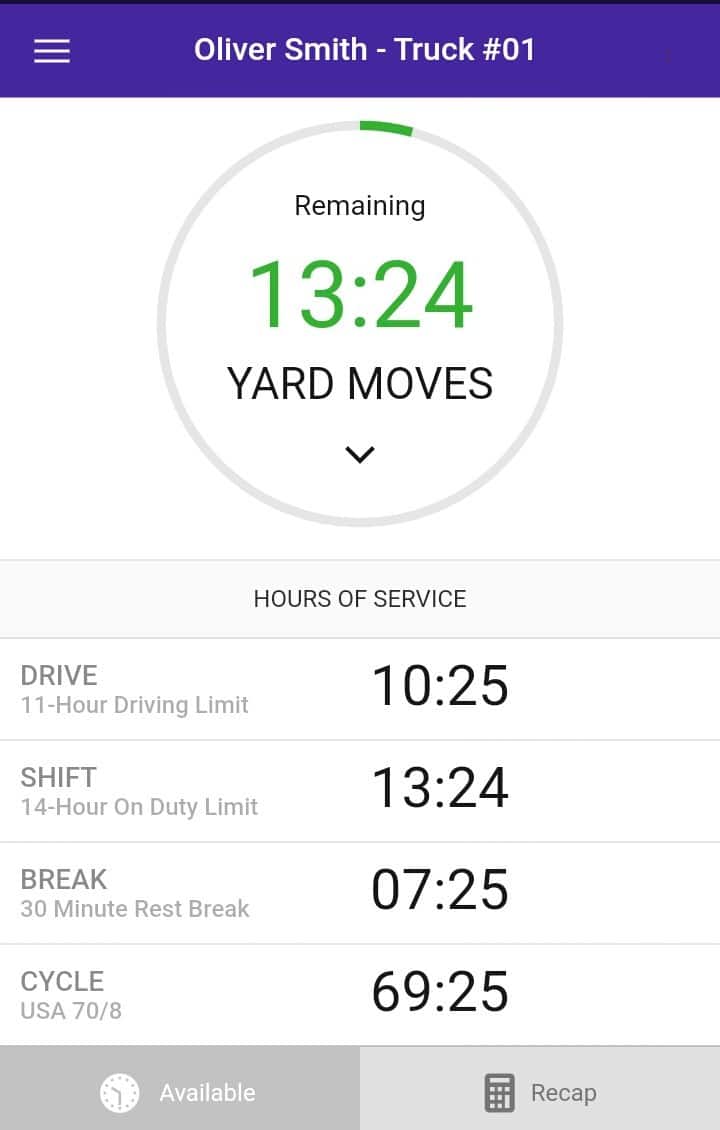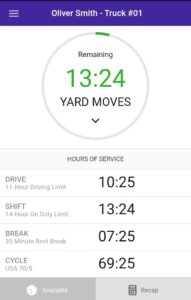 As an industry leader, HOS247 offers a variety of solutions for transportation/logistics operations. Besides a multipurpose elogs app, HOS247 offers the following:
GPS tracking – Plan effectively with real time GPS and HOS availability to help operations like planning, vehicle maintenance by using real-time location tracking and availability status. 
Monitor driver performance – Reviewing their details helps drivers improve, helps optimize routes, and keeps fleets safe.
IFTA mileage reporting – Easily file IFTA reports and automate fuel-tax reporting without the need to calculate state mileage manually. 
Dispatch – The HOS247 dispatch features significantly improve daily processes for dispatchers. This includes making the coordinating of jobs easier and providing full visibility of jobs in progress. It also provides accurate historical records. Altogether, it makes dispatching much easier and  increases jobs by helping fleet managers with the following:
Assigning jobs – It only takes a matter of seconds to assign jobs. Just type in a customer's name, and their address will be automatically filled in. Dispatchers can then find the closest driver and map their route. 
Monitoring job progress – Since jobs are sorted by progress with the dispatch feature, monitoring the progress of jobs is easy. 
Visualizing job locations – The interactive dispatch map helps dispatchers see real-time vehicle locations and how they relate to the locations of the day's jobs. 
Providing optimal customer service – Instant access to information helps reduce stress for dispatchers and helps them access information more quickly. The result is seamless customer service and happier customers (and employees) altogether.
Overall, dispatch is intended to seamlessly fit into how a fleet operates and improve its everyday processes, which can boost business in return. Providing all that information and more proves an HOS247 elog app is vital to everyday trucking and other transportation operations. 
"Awesome. Easy to install and use. Top notch customer service! I recommend it to everyone."


"Great company to deal with. The support team is very responsive and competent. They provided a great deal of education for our company."

"Customer service is great. They helped me to set up everything and showed how to edit my logs. Thank you."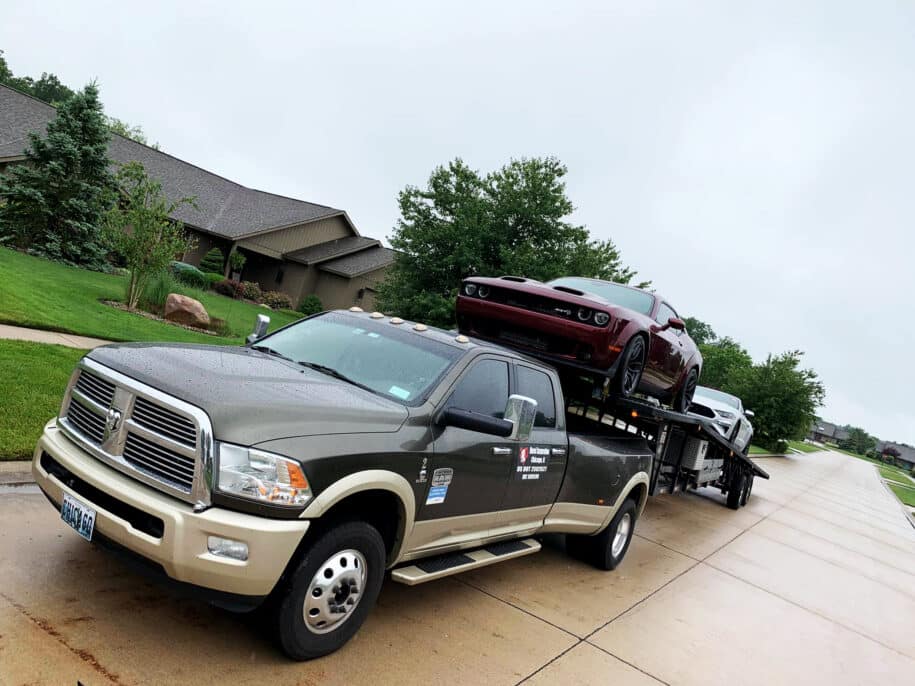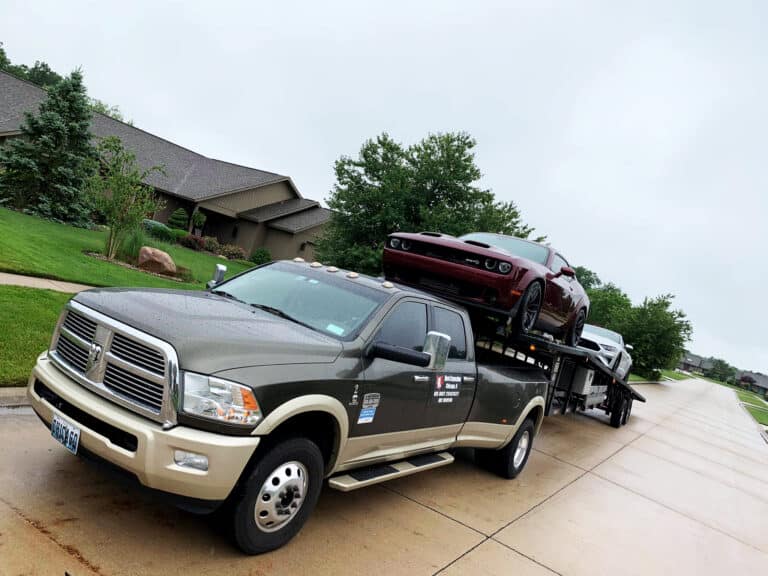 ELD Services & Devices
Аrе drivers of pickups required to install ELDs? View ELDs for all types of vehicles > Many drivers of pickups are required to install and use ELD. Whether an ELD for pickup trucks is related to the gross vehicle weight
Read More »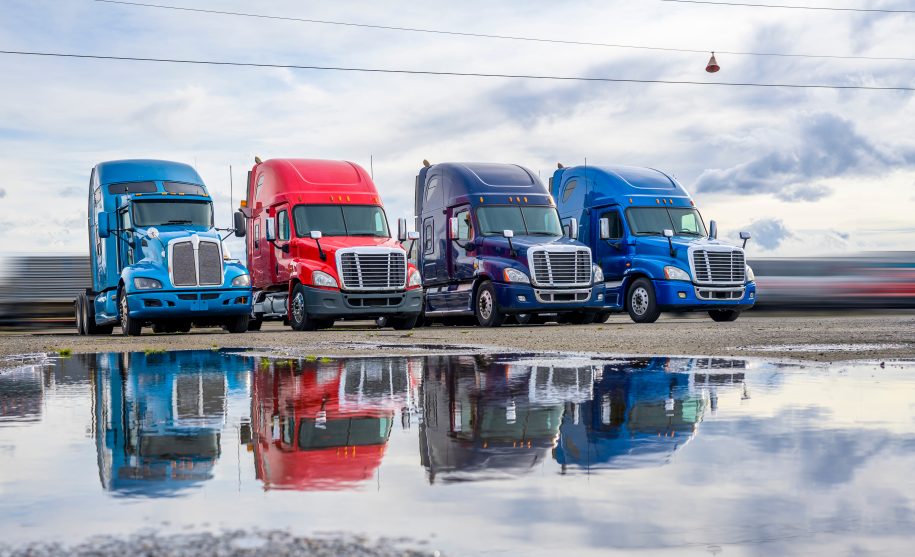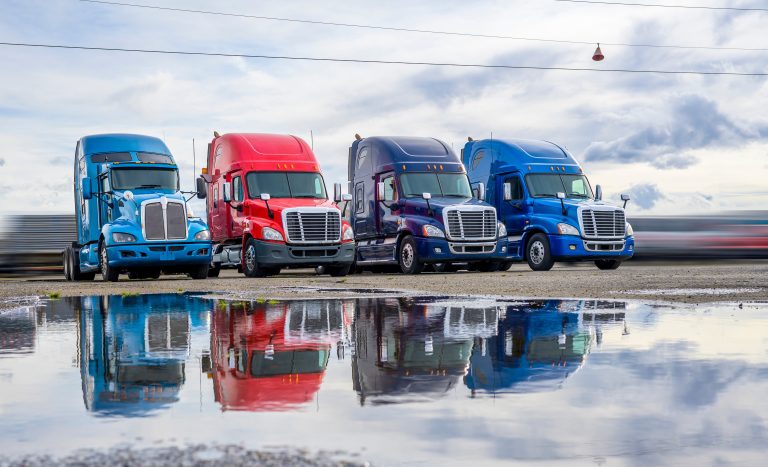 GPS Fleet Tracking Tips
GPS fleet tracking, sometimes just referred to as "fleet tracking" or an "automatic vehicle locator system" is a type of technology that gives fleet managers the ability to keep track of their fleets in real-time. But it isn't just about
Read More »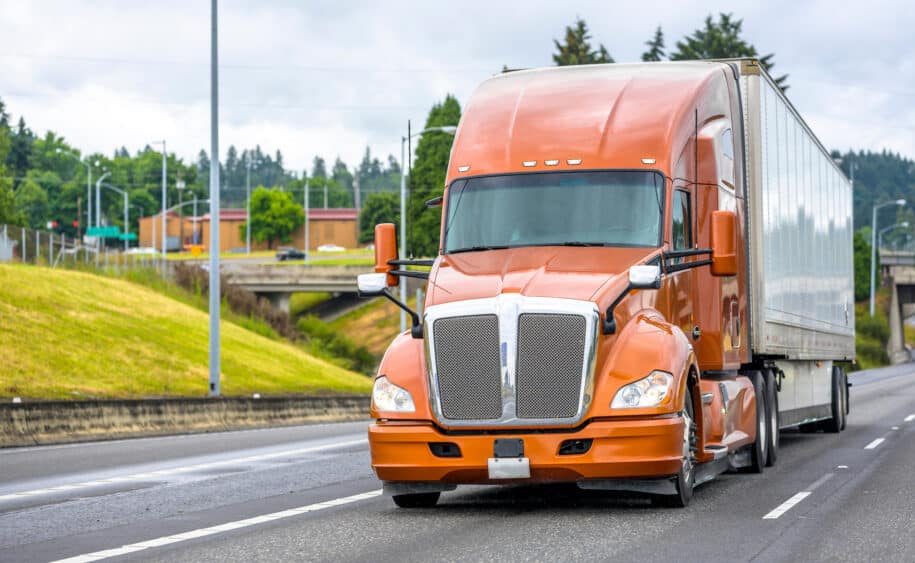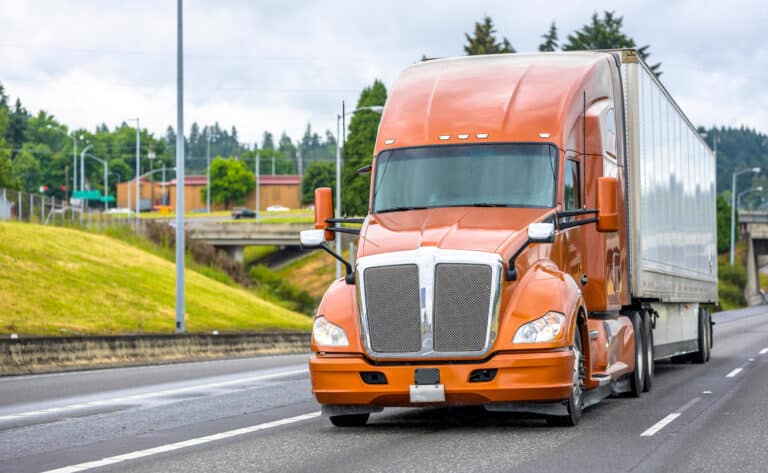 ELD Services & Devices
The FMCSA issued the ELD mandate in 2016 requiring commercial motor vehicle drivers to use electronic logs for their trucking operations. This legislation applies to millions of commercial bus and truck drivers who keep RODS. The selection of an elog
Read More »