Electronic logging devices are critical for drivers and carriers that operate under FMCSA hours of service rules. The challenge is finding the right ELD when there are so many on the market. With driver turnover rates on the rise, it is important for carriers to provide user friendly elog systems while staying compliant. User ratings for logbook apps can be of great help to make the right decision. HOS247 reviews on the App Store show that truckers' experience with the logbook app for iPhone is positive thanks to its dependability, quality customer support, and ease of use. Drivers can keep compliant RODS effortlessly, and fleet managers appreciate the intuitive online portal and how the system helps improve productivity.
Characteristics of a Quality ELD
Acknowledging the importance of finding the best electronic logging system for your business is the first step toward making the right choice. The second step is knowing what characteristics to look for. Consider factors other than price; make sure your device and the ELD app for iPhone work for you instead of against you. Here are some essential qualities to look for:
Easy to install. Choosing a device that involves a complicated and time-consuming installation process takes up valuable time and could even entail extra fees. Installation should be seamless. A plug-and-play solution like HOS247's takes minutes to install, and anyone can do it.
Works for any class of vehicle. Having a device that only works for limited types of vehicles can be inconvenient. For example, carriers with multiple classes of vehicles would need to install different hardware from different providers, making operations that much more complicated. Also, if a driver were to alternate between vehicle classes, they would have to learn how to use different apps. Choosing an electronic logging system that works with all types of vehicles makes things easier for the entire team. 
Compatibility with drivers' devices. HOS247 offers customers versions of the ELD app for iPhone and Android that run smoothly on both systems, allowing drivers to use their preferred device.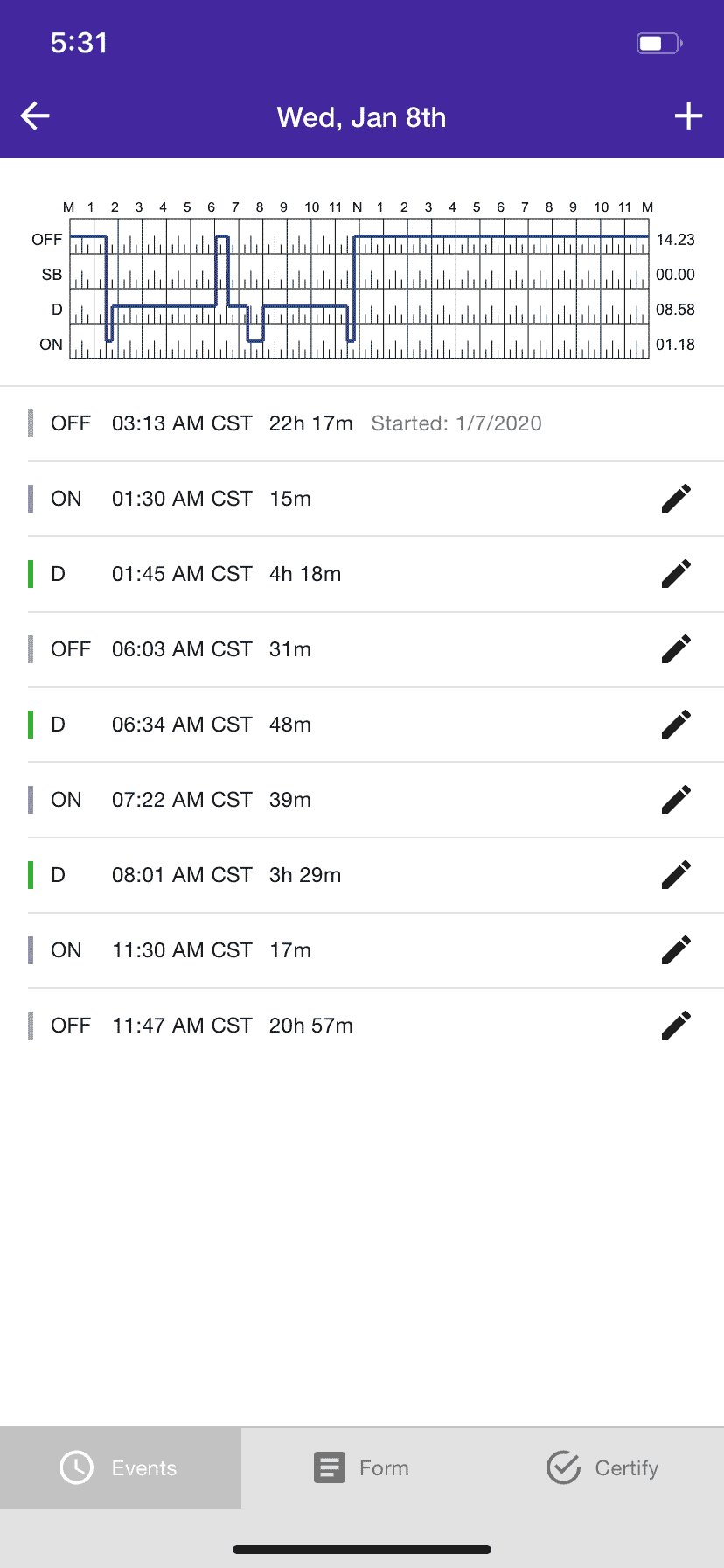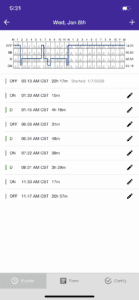 Ease of use. Ease of use is more than a benefit, it is also a way to ensure compliance. If the logbook has a confusing interface, drivers may not use it properly. A driver shouldn't have to waste time trying to deal with complicated technology while on the road. Time is money for trucking businesses, and an ELD app for iPhone that makes it difficult for drivers to update their status and produce their HOS reports in case of inspections is inefficient. It frustrates drivers, and it can result in fines or even being put out of service. 
Software updates. Compliance requirements for elogs and HOS rules might change. Providers must be knowledgeable of regulations and stay on top of updates so they can be programmed into the software. Electronic logbooks should be responsive and adaptable to such changes so fleets remain compliant as regulations change.
Available upgrades. The needs of a growing fleet change and being stuck with a logbook that doesn't accommodate such growth can be a roadblock. If a carrier is interested in added features like GPS tracking or IFTA calculations, it would be a shame to be stuck with a contract that does not allow them to scale up their plan (or even scale it down). Providers should adjust to the needs of carriers and provide flexibility to help them operate at their best.
Affordability. Although it shouldn't be the only thing to consider, the cost of an elog solution can tell you a lot about it. Some providers try to sell an expensive solution that requires professional installation for each vehicle. Others sell cheap devices that seem like an attractive bargain until hidden fees show up on the bill. When considering the affordability of a logbook, it's important to ask about the pricing structure. Also, keep in mind that bring your own device (BYOD) solutions are more affordable. Drivers can simply download the iPhone app car log book instead of carriers having to pay for dedicated tablets of the provider's brand.
Can ELD App Records Be Edited? 
The information captured by the logbook app for iPhone can be edited under certain conditions and by authorized individuals. Driving time can never be changed to non-driving time. However, if information is missing from the log or if there is a mistake, the driver or authorized staff can edit the record under specific guidelines. The FMCSA's conditions for editing and annotating elog records are as follows:
An annotation must always be added to the edit, describing the reason for it. It is important to know that legislation defines annotation as a note added to the record, while edit is a change that does not overwrite the original record. 
The driver must review the edit for accuracy, which is essential when an authorized person other than the driver is making the edit.
The driver must resubmit the log after authorizing any edits.
Both the driver and carrier are responsible for maintaining the original record as well as the edit. Motor carriers are required to provide drivers access to records for six months from the date of the edit should the driver request it.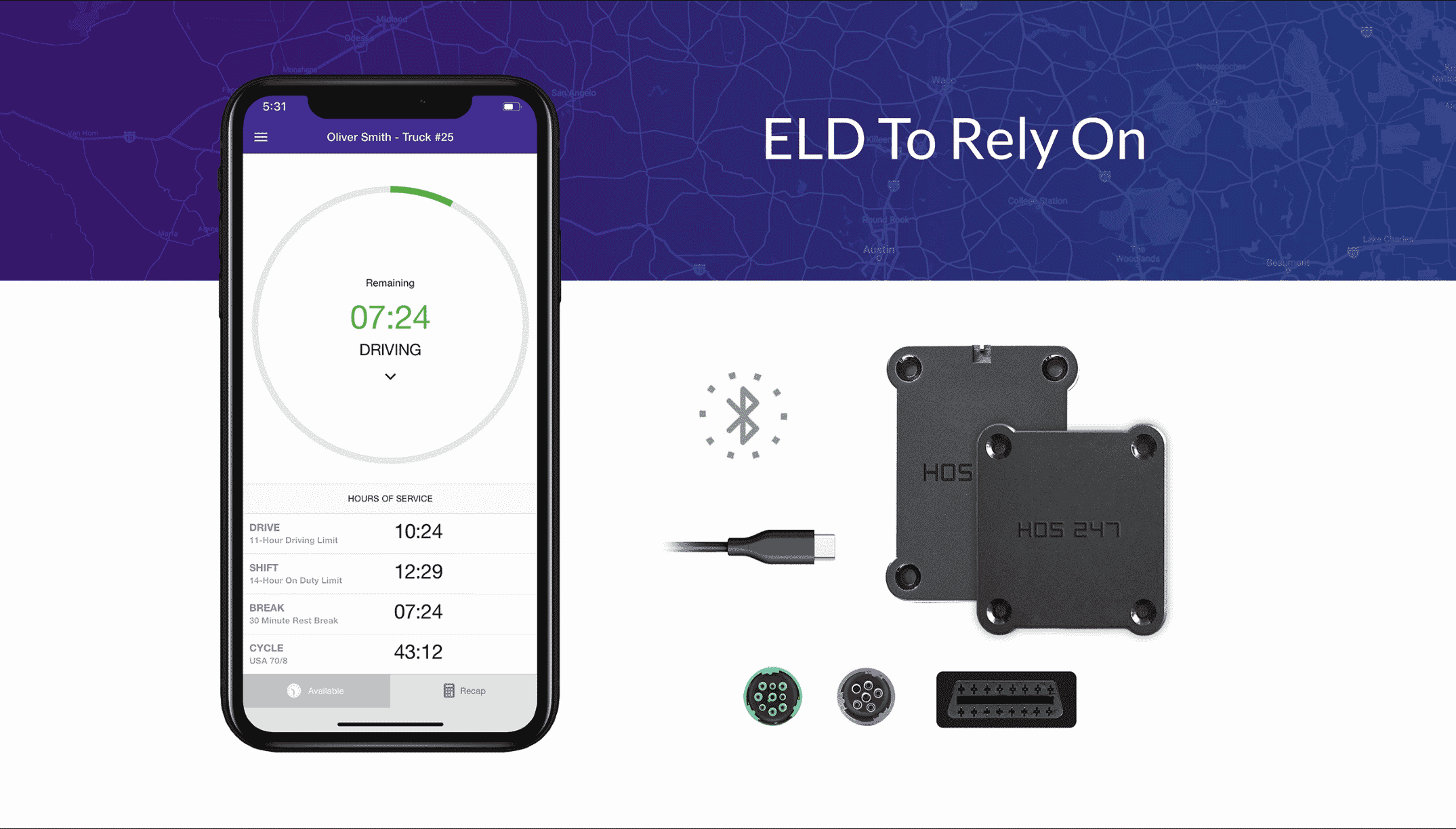 More Benefits of the HOS247 Logbooks
Besides having a top-rated ELD app for iPhone, HOS247 offers many other benefits to carriers, fleet managers, drivers, and owner-operators. These include: 
Top-rated technical support. Our easy-to-reach customer support team speaks English, Spanish, Polish, and Russian. We are available Monday through Sunday.
Quality hardware. Durable and easy to install hardware with a stable Bluetooth connection to the ELD app for iPhone.
Flexible plans with no contract. You can add or remove features such as IFTA mileage calculations, GPS tracking, vehicle diagnostics, and more to your monthly plans when you need to.
Two-week trial. Get to know the system and keep it or return the device for a full, hassle-free refund.
Fleet management optimization. Full fleet visibility, idling reporting, maintenance features, easier dispatch, and more help streamline operations and increase profits.
Other Features Needed for Trucking Operations
Compliance and safety are top priorities when choosing the best vehicle log book app for iPhone. Still, many trucking operations rely on additional elog features to help streamline processes, such as:
IFTA mileage calculations. The HOS247 ELD app for iPhone can log the distance traveled by jurisdiction to facilitate tax reporting and reduce audit risks. 
Idle reporting. Idling can waste thousands of dollars per vehicle in a year. Educating drivers on the financial and environmental impact of idling is key. As an added measure, our logbook app for iPhone monitors excessive idling, helping prevent and correct it to save fuel and money. 
GPS tracking. Tracking vehicles provides carriers with a bird's eye view of their operations. This enables them to see driver HOS availability, type of vehicles available, proximity to loading sites, and more all on one map. It also allows customer service teams to inform customers of accurate delivery times. Additionally, GPS tracking allows fleet managers to analyze past trips to see how they can improve routes and increase efficiency. 
While the needs of one trucking operation will be different from the next, these basic features are commonly praised by HOS247 users. Reading reviews from actual HOS247 ELD app for iPhone users and comparing them to other providers' can help carriers make an informed decision on the best vehicle log book app for iPhone available.
"Awesome. Easy to install and use. Top notch customer service! I recommend it to everyone."


"Great company to deal with. The support team is very responsive and competent. They provided a great deal of education for our company."

"Customer service is great. They helped me to set up everything and showed how to edit my logs. Thank you."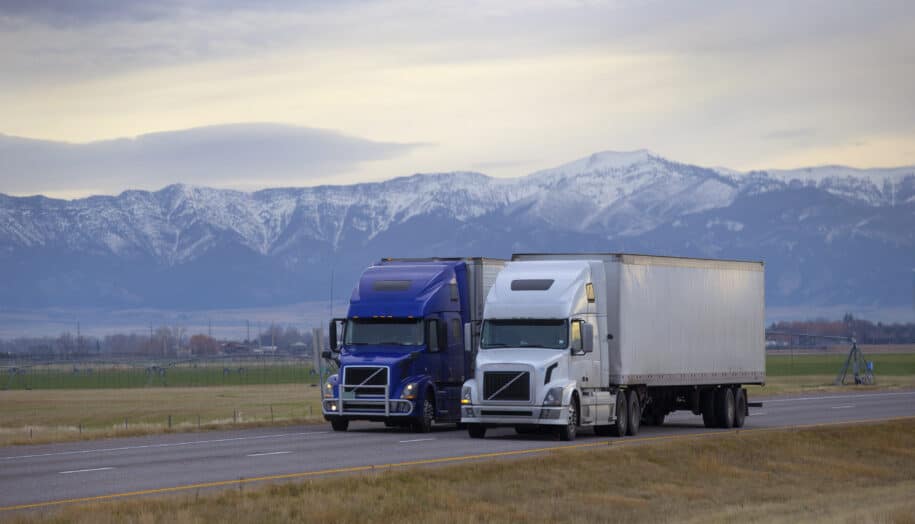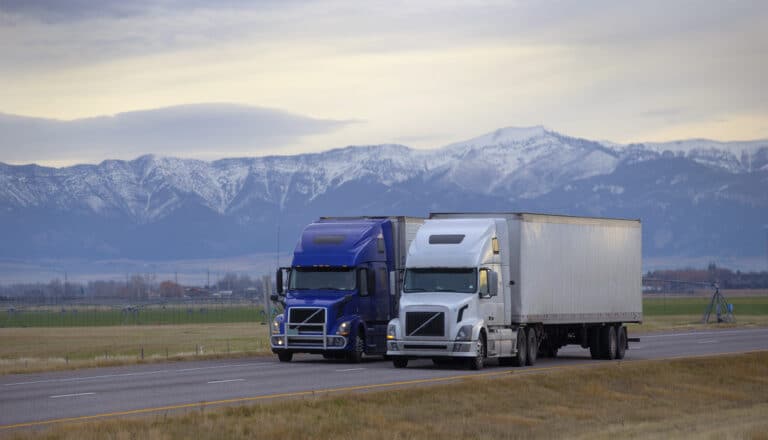 ELD Reviews
Selecting a truck logbook for owner-operator drivers may seem easy, but one must think carefully to find the most effective option. Large carriers have different needs compared to truckers who drive their own vehicle. That said, we have prepared this
Read More »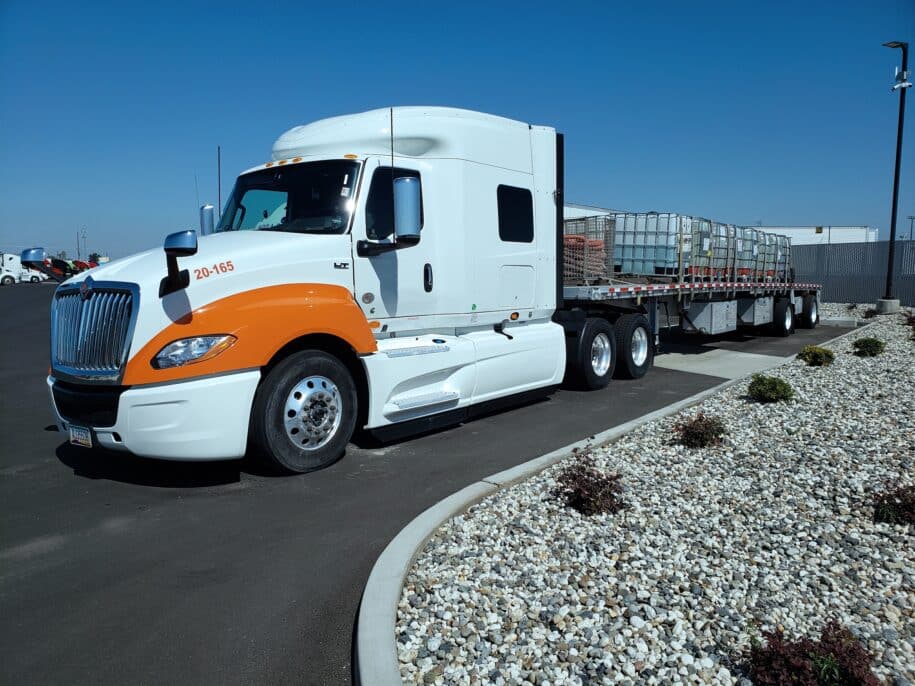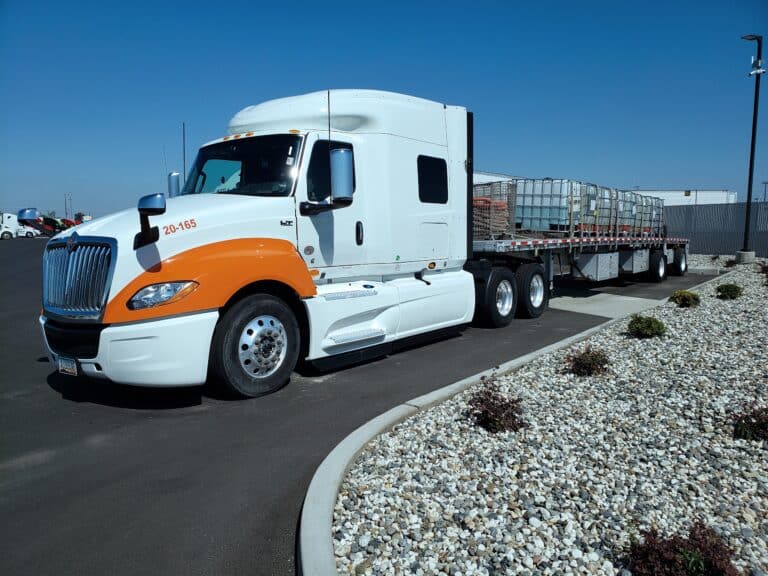 ELD Services & Devices
Hours of service records have been a part of truckers' jobs for many years. Since HOS rules became law and up until the ELD mandate was passed, paper logs were the way to keep records of duty status. Drivers would
Read More »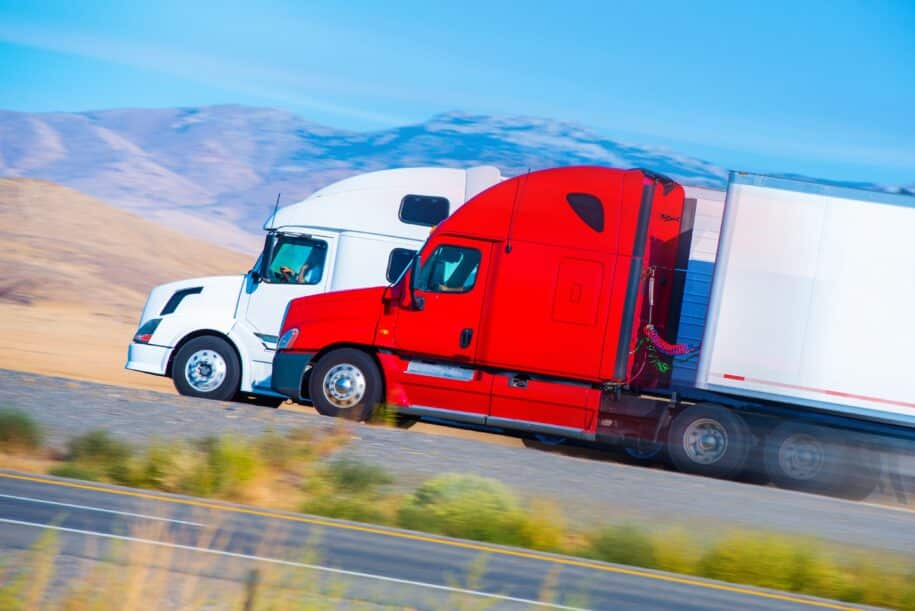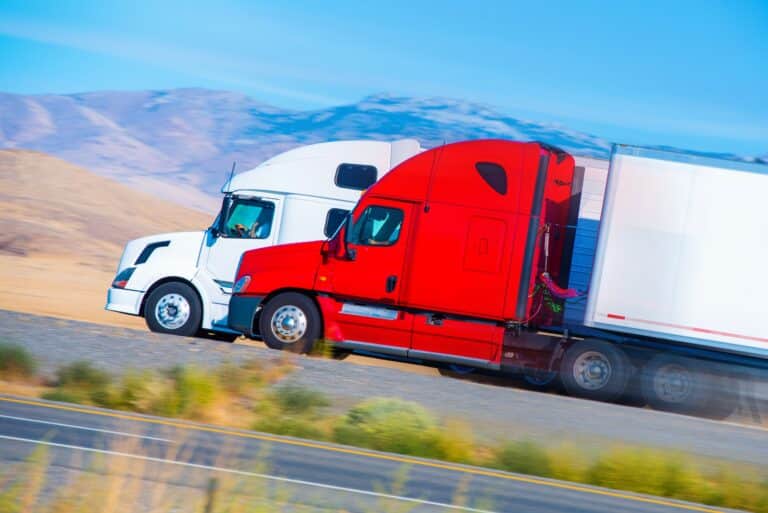 GPS Fleet Tracking Tips
Most major trucking companies find that utilizing GPS fleet tracking technology is an essential piece to their long-term success. When they are ready to implement this technology within their company, they want to find a reliable option that offers the
Read More »