A truck daily log book is used to record duty statuses of commercial drivers to ensure compliance with hours of service rules and regulations. There are two types of logbooks:
Paper logs. The driver must fill them out manually and update them every time they switch statuses.
Electronic logs. An electronic logging device connects to the vehicle's engine and automatically records driving time and other information.
Since the full implementation of the ELD mandate, most commercial vehicle drivers must use electronic logbooks to keep track of their hours of service. However, some drivers are legally exempt and may still use paper if required to keep RODS. For example, vehicles with engines manufactured before 2000 are not compatible with electronic logbook technology.
Thus, their drivers are allowed to keep paper logs. Drivers who keep RODS for 8 days or less during a 30-day period and those involved in drive-away-tow-away operations may also forgo the use of electronic logs. Drivers who are required to use elogs should also know how to fill out a paper log because it may be necessary in case of malfunction.
Apart from the driver's duty status, a truck daily log book should also contain, amongst other information, the total mileage driven during the 24-hour period, the name of the carrier and main office address, the name of the co-driver (if applicable), and shipping document number. It can also include details on breakdowns or accidents. The log, be it on paper or electronic, must always be certified and signed by the driver to comply with DOT regulations.
Key ELD Mandate Requirements
The ELD mandate became effective on December 16, 2017 and drivers are expected to fully comply with its regulations. The rule states the following requirements: 
Electronic logbooks must be installed in all commercial vehicles for drivers to prepare hours-of-service logs (unless an exemption applies).
Elogs must be manufactured according to the standard set for their performance and design.
The truck daily log book must be self-certified by the provider and registered with the FMCSA to be included in the list of approved vendors.
Drivers and carriers must have the specified supporting documents available in the event of an inspection.
The mandate has strictly forbidden harassment of drivers on the basis of ELD data or connected technology (such as the fleet management system).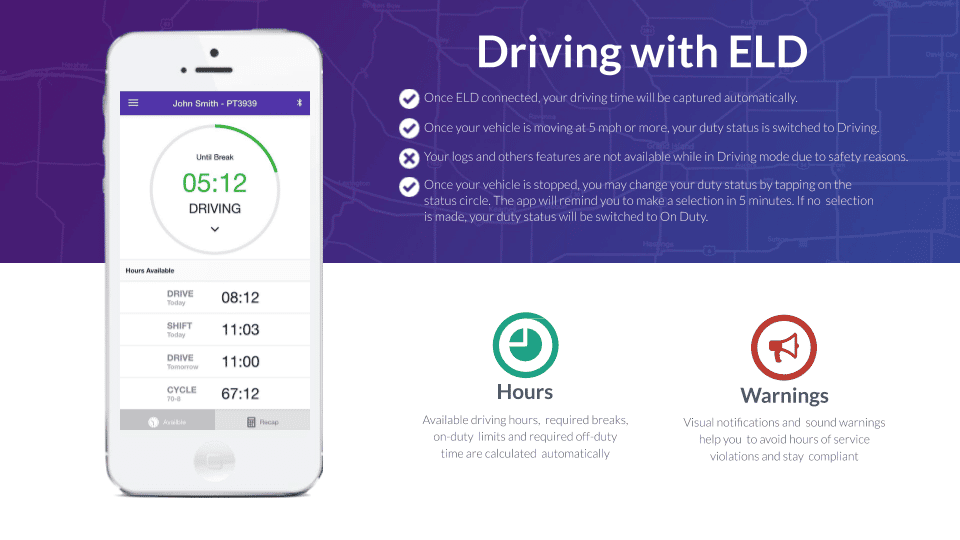 HOS247 Is a Top-Rated ELD Provider
The choice of a truck daily log book can become quite a hassle considering the overwhelming number of choices. Apart from compliance, you might want a well-rounded elog system that can add value to your business. Looking at user experience is likely the best way to start the search. User reviews at the Android and iOS app stores are sure to lead you to a user-friendly daily log book for truck drivers. HOS247 has a variety of customers ranging from owner-operators to large fleets, so we have created a truck daily log book that works just as well across several fleet sizes. These are some valuable benefits of our logbook:
Top-rated customer support. Whenever you need assistance, you can contact our technical assistance team. We are available seven days a week and our reps speak four languages (English, Spanish, Russian, and Polish). If the call drops, you can be sure we will get back to you right away so your issue is resolved. 
User friendly interface. We have developed a simple and straightforward app that allows easy navigation.
Reliable hardware. HOS247 provides you with a high quality hardware that has been tested extensively to ensure a fluid and stable Bluetooth connection that will not break down in the middle of an operation. Our one-year warranty means we will replace your device for free if something goes wrong in that time. 
Two-week trial period. You get a two week period to try out the HOS247 logbook and make your decision. If you choose to return it within this period, you will receive a full, hassle-free refund.

No commitments. Our plans are flexible and our no-contract policy allows you to scale your plan up or down or cancel if you need to.

Extra features. These include real-time GPS tracking, access and permissions management, vehicle diagnostics with fault code detection, notifications in real-time, IFTA mileage calculations and fleet maintenance.
User reviews for HOS247 show a top-rated provider. Our dependable, performance oriented system supported by quality customer service makes us a reliable business partner. Clients appreciate the efforts of our team in developing a solution that caters to their needs and is built upon knowledge and experience with driver daily log requirements.
HOS247 Meets Current FMCSA and HOS Requirements 
Records of duty status keep track of the amount of on-duty time drivers are allowed. This includes driving time, number and length of driving and resting periods to make sure drivers stay awake and alert. As a general rule, all carriers and drivers operating commercial motor vehicles must comply with hours of service regulations (49 CFR 395).
On June 1, 2020, the FMCSA updated four provisions of the HOS rules. The goal was to allow drivers more flexibility in the use of their hours without compromising the safety of trucking operations. Motor carriers must comply with the updated regulations from September 29th, 2020. These changes include:
Short-haul exemption.

This exemption has been expanded to a 150 air-mile radius and allows for a 14-hour work shift.

Adverse driving conditions.

It expands the driving window in the event of adverse conditions by as much as 2 hours.

30-minute break requirement.

This rule requires a break of at least 30 consecutive minutes after a period of 8 cumulative hours of driving time (instead of on-duty time) and allows an on-duty but non-driving period to count towards the required break.

Sleeper berth provision.

The sleeper berth exemption has been modified to allow drivers to meet the 10-hour minimum off-duty requirement in two periods. The first one must be spent in the berth and must last at least 7 hours. Another off-duty period must last at least 2 hours and can be spent inside or outside the berth. The two periods must add to at least 10 hours. Bear in mind that when used together as specified, neither period will count against the 14-hour driving window.
Upgrade to a 4G GPS Tracking System
Carriers are phasing 3G out to make room for faster 4G devices. The 4G network is up to 10 times faster depending on coverage, improving response times and system connectivity. Soon, 3G networks will be shut down and motor carriers might be stuck with obsolete hardware, having to pay for something that is no longer useful.

HOS247 has been providing trucking solutions for years. Our tracking system has optimized costs for fleets in many ways and has the following benefits:
Lower fuel costs. Speeding contributes to increased fuel use. Fleet managers can monitor driving behavior such as speeding and idling and take measures to solve the problem. 
Prevent excessive idling. Fleet managers can take corrective actions when this time exceeds an acceptable duration.
Recovery after theft. HOS247 can keep a fleet secure with its hidden GPS tracking devices that can help recover a vehicle or any asset if it is stolen. Additionally, it can let fleet managers know when a vehicle is due for maintenance, reducing the need to repair vehicles and ensuring compliance with safety guidelines. 
Improved dispatch. Having a bird's eye view of the fleet and the drivers' remaining HOS helps dispatchers assign loads more efficiently. It also allows them to see the best routes for the quickest delivery. 
At HOS247 we have assembled a team to help you make the most out of your tracking software. Our top-rated customer service and other benefits help fleets save money and keep drivers safe. Our ELD, GPS tracking, IFTA mileage calculations, and other benefits help ensure compliance and improve fleet performance.
"Awesome. Easy to install and use. Top notch customer service! I recommend it to everyone."


"Great company to deal with. The support team is very responsive and competent. They provided a great deal of education for our company."

"Customer service is great. They helped me to set up everything and showed how to edit my logs. Thank you."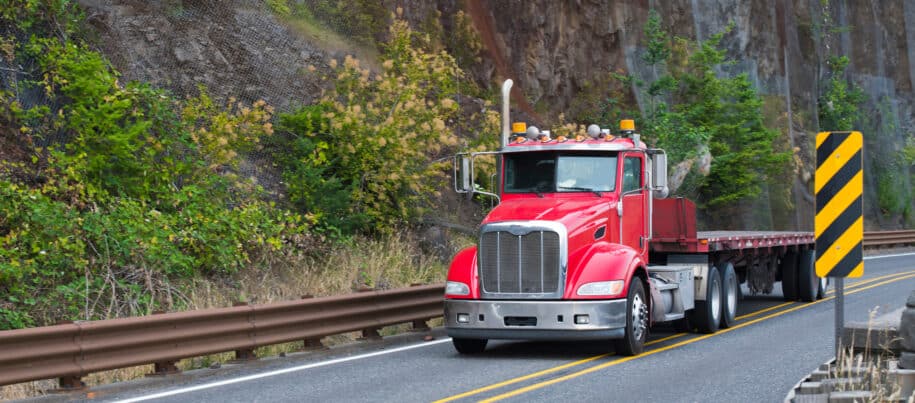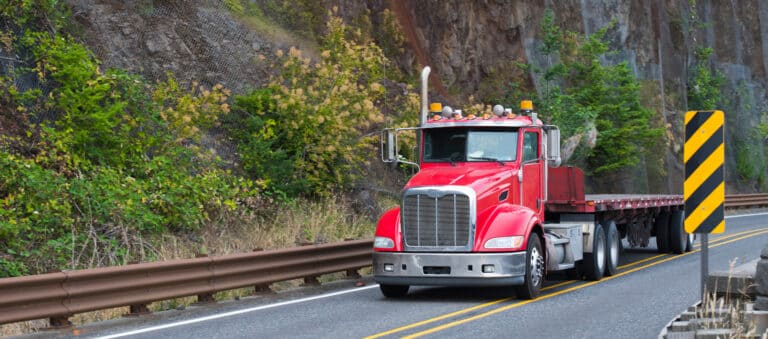 ELD Services & Devices
Truck drivers must comply with a series of rules and requirements set by the FMCSA. One such requirement is the use of a truck log book to record drivers' hours of service when operating commercial motor vehicles for interstate trade
Read More »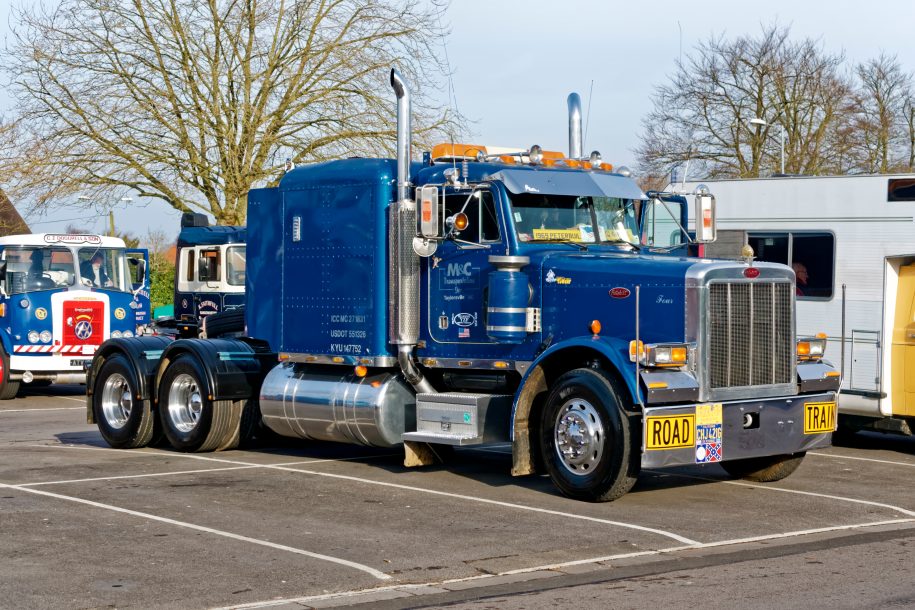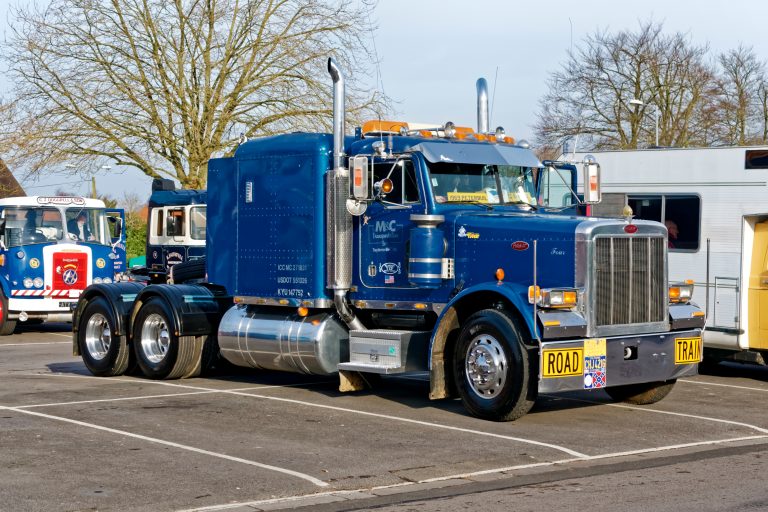 ELD Services & Devices
Since the ELD mandate was published by FMCSA, it has created quite a stir among carrier companies and truckers all over the U.S.A. While many carriers are frantically looking for a reliable DOT compliant ELD, others are still deciding whether
Read More »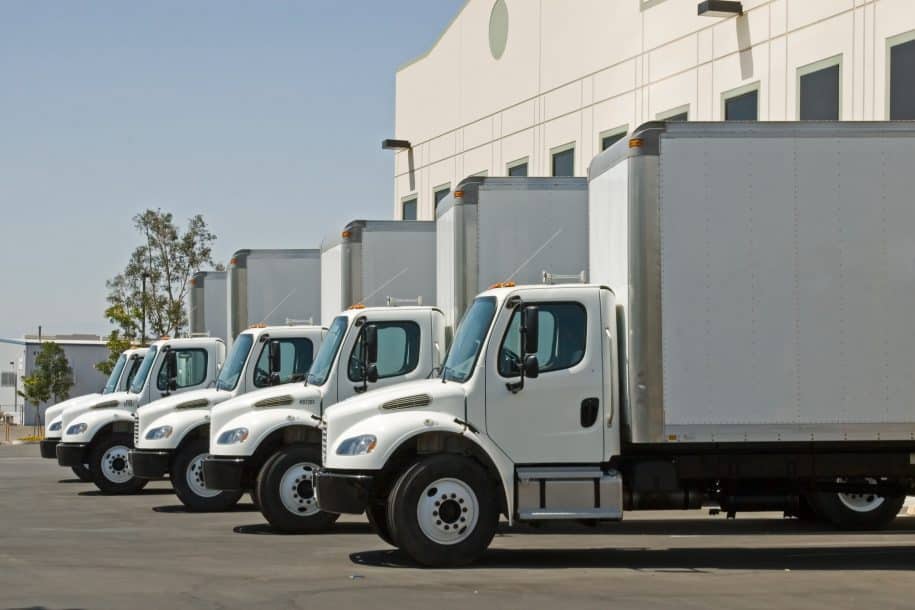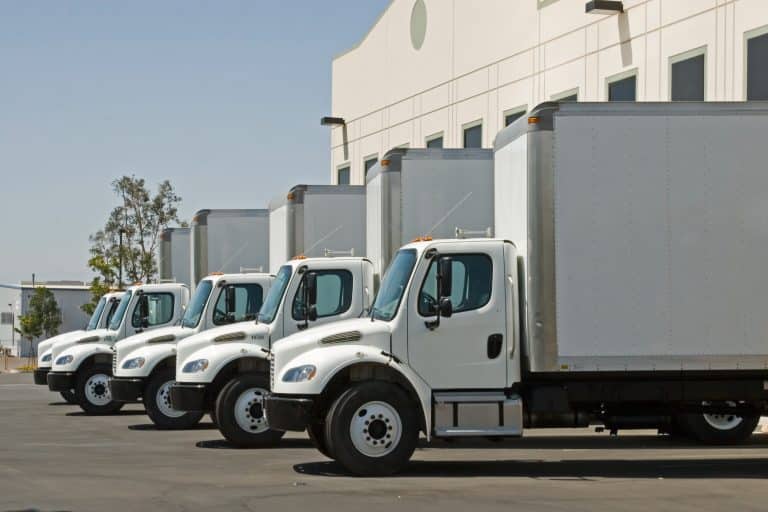 GPS Fleet Tracking Tips
Managing a fleet of vehicles comes with its own set of struggles. Pinpointing the exact location of the vehicles at any given moment is essential to help improve communication, manage logistics, and even to protect the fleet from theft. With
Read More »