Truckers appreciate GPS fleet management systems for various reasons: workflow optimization and considerable cost savings are among the main arguments in their favor. Devices that offer real-time tracking help motor carriers gain complete control over their operations, increasing the security of drivers, vehicles, and assets, improving customer service, and automating paperwork.
Using GPS based fleet management systems, carriers can reduce fuel expenses by monitoring and coaching drivers in case of speeding and idling. Automated maintenance alerts based on the precise vehicle data collected by the system can prevent costly repairs and prolong vehicle lifespan. A reliable GPS fleet management system may also protect drivers from false complaints.
If this small device has the potential to significantly boost productivity and ensure safety of your operations, it makes sense to invest some time in searching for a GPS tracking system that is a good match for your business. In this article, we will discuss different aspects of fleet tracking and how to find the optimal solution for your fleet.
Features of a Reliable GPS Fleet Management System
A GPS based fleet management system is expected to provide full fleet visibility,, prolong the vehicle's lifespan and cut overall expenses. What are the features that allow a GPS device to help with these tasks?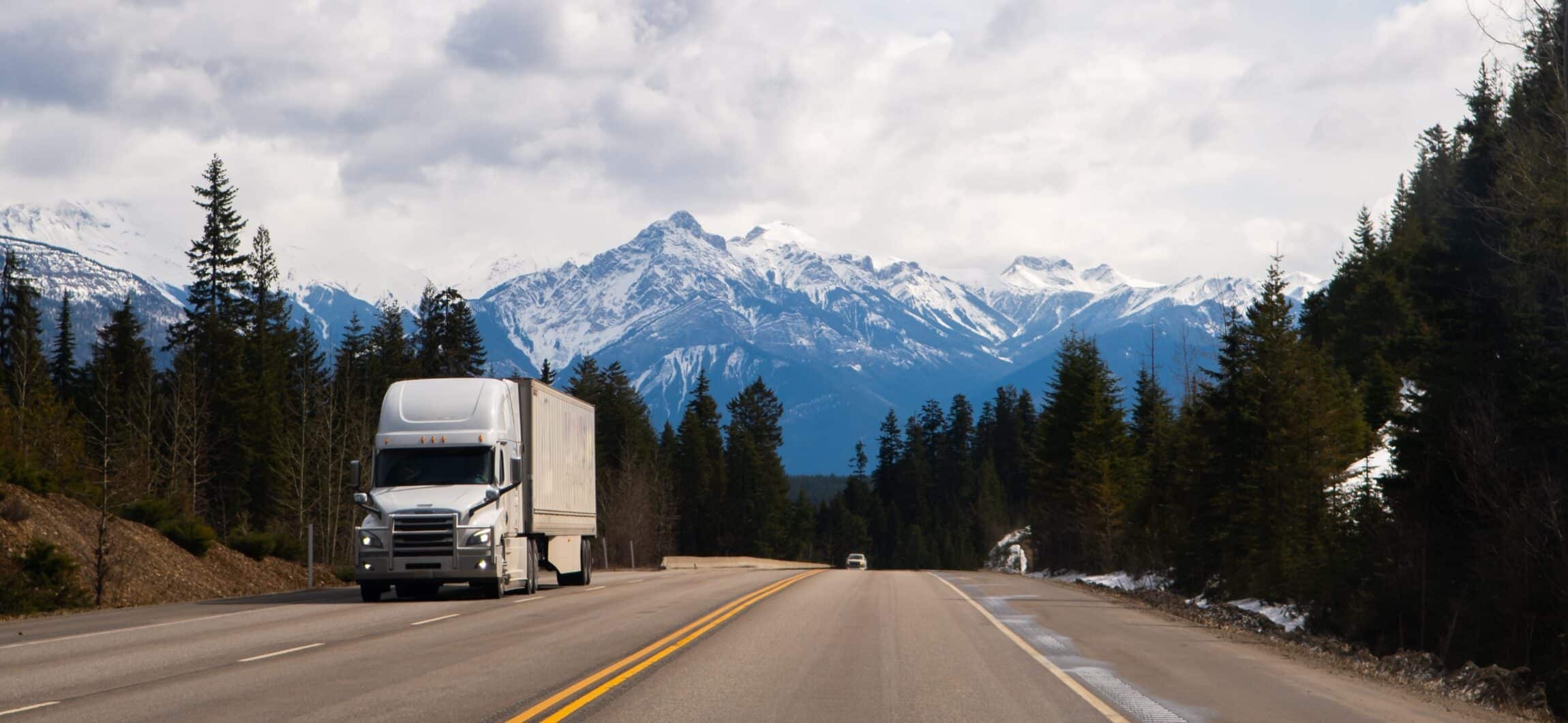 Real-Time GPS Tracking
With a real-time GPS fleet management system, motor carriers can accurately track their vehicles, effectively plan their routes for dispatch and maintain transparency in communication with their clients. Using telematics technology, the GPS device collects location data of the vehicle and shares it on the fleet manager portal allowing supervisors to make on-demand administrative decisions.
Apart from accurate vehicle location monitoring, the system uses real-time alerts to notify motor carriers in case of possible theft or accident. Concealed GPS devices track the truck even if the electronic logging device is turned off, helping recover stolen assets and increasing the security of the fleet.
Vehicle Maintenance
Maintenance is another crucial feature of a GPS fleet management system. It tracks maintenance routines, including license renewals, tire rotations, warranty expirations, and oil changes, among others, establishing service schedules based on mileage, hours of usage, or scheduled dates. Keeping and analyzing the data collected from all past service history, the system automatically inputs maintenance events for all vehicles in the fleet, sending reminders about upcoming events.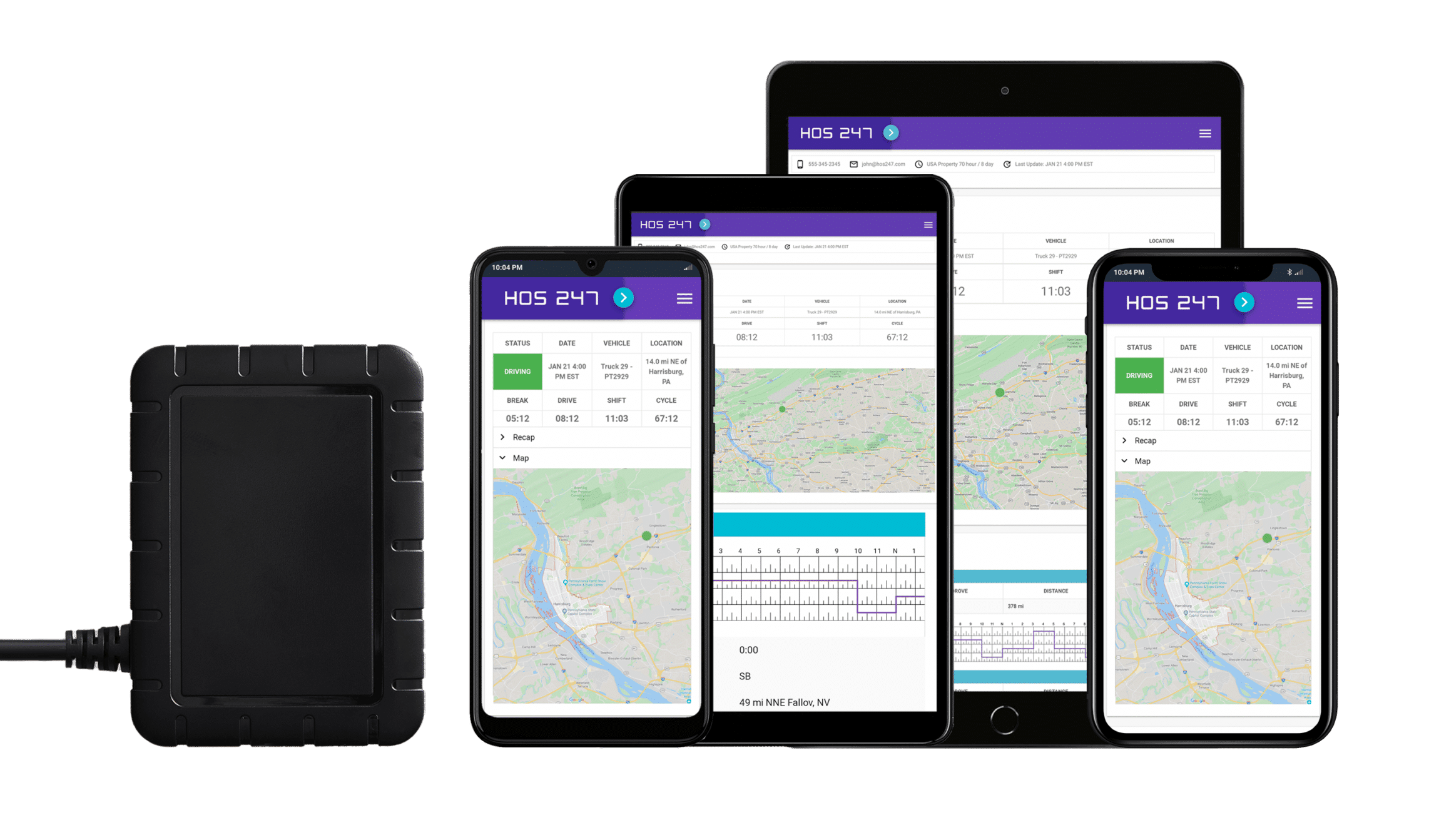 Fault Code Detection
This feature recognizes vehicle malfunctions and notifies the driver about the detected fault via a system of codes. If a GPS fleet management system is enhanced with telematics technology, the alert can be also sent directly to the maintenance department. Together with the vehicle maintenance system, fault code detection enhances vehicle endurance, allowing business owners to save considerable amounts of money on serious repairs. 
Automated Idle Tracking
Fuel waste caused by idling can result in serious expenses that the idle tracking feature can significantly reduce. A GPS based fleet management system sends the office automatic alerts notifying supervisors when the vehicle exceeds set speed limits or idle time. Hence, fleet managers get a chance to correct drivers' behavior, and motor carriers reduce their carbon footprint.
Benefits of HOS247 GPS Tracking
HOS247 is a top-rated provider with GPS tracking service that offers all the essential services that boost productivity and reduce operational costs. Among the benefits HOS247 GPS tracking provides are: 
Top-rated customer support. Our team of experts is available to help you troubleshoot any day of the week. Our reps are knowledgeable, will call you back if the call drops, and speak English, Spanish, Polish, and Russian. 
Accessible fleet manager portal. Supervisors can access the online portal through any browser. The intuitive interface allows monitoring of all vehicles and drivers with a few clicks.
Easy-to-install hardware. With our GPS fleet management system, motor carriers can forget about problems related to installation. The HOS247 GPS tracking hardware doesn't require special installation and can be set up in minutes by any staff member. 
24/7 security. Our hardwired tracker connects to the vehicle and has an added battery, allowing motor carriers to monitor the vehicle and assets even during off-hours. The system will notify supervisors via the fleet manager portal if the truck is driven in an authorized direction or gets into an accident, helping prevent theft and providing extra security for the driver and vehicle. 
4G technology. Our GPS solution is enhanced with a 4G receiver that provides a reliable connection even through adverse weather conditions. 
Improved customer service. Real-time tracking allows better planning for drivers,  dispatch, and improving communication between motor carriers and clients. The system can also protect drivers from false claims, providing precise reports based on the collected data.
Reduced expenses. The HOS247 GPS tracking helps considerably cut expenses related to maintenance, fuel, insurance, and penalties.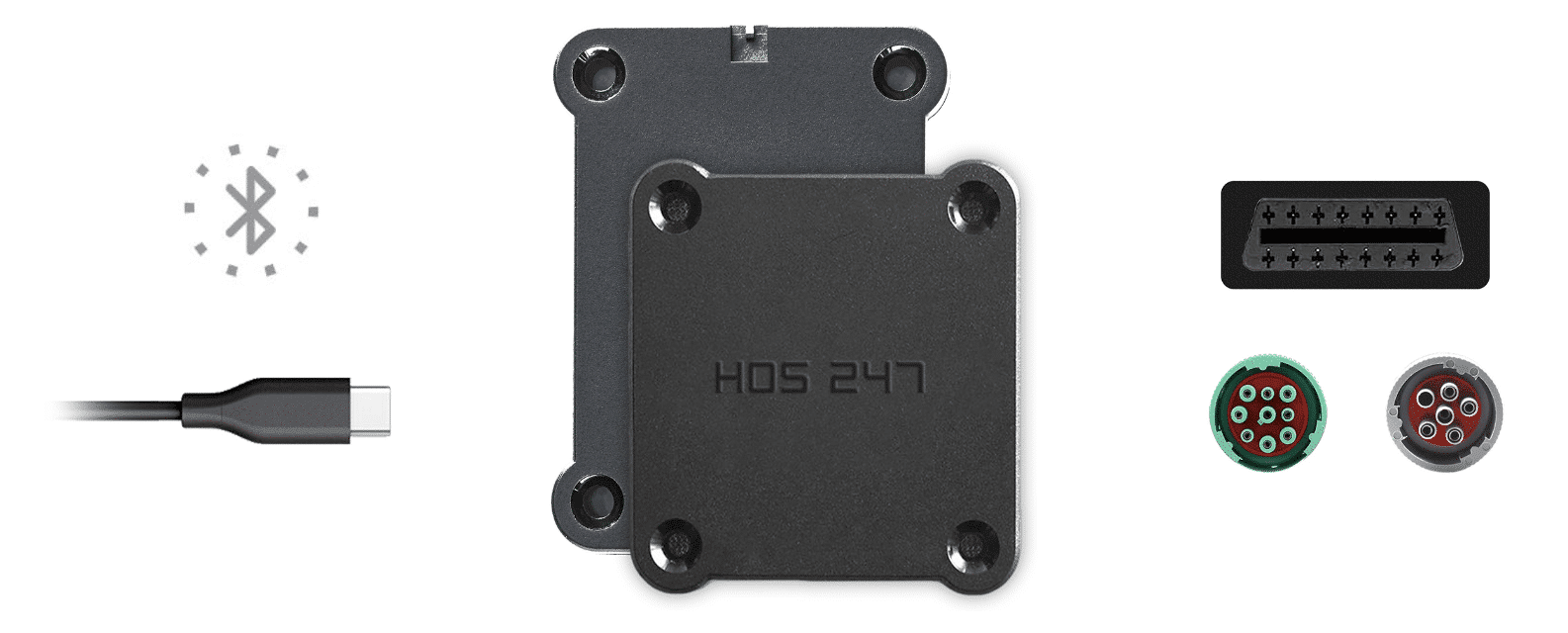 Do You Need GPS to Comply with the ELD Mandate?
To comply with the regulations issued by the FMCSA it is enough to have an ELD with a built-in GPS. This kind of trackers have an accuracy level of approximately 10 miles, allowing access to basic information about the vehicle's location, but lacking all the benefits of a GPS based fleet management system.
The elog suppresses the signal on purpose to give truck drivers more privacy. To fully enjoy the perks of GPS fleet tracking, motor carriers are advised to purchase a hardwired GPS separately from the electronic logbook.    
Improve Your Operations and Safety with HOS247
Besides a reliable GPS fleet management system, HOS247 offers an elog solution that ensures compliance with the ELD mandate and improves your business operations' efficiency. Our AI-powered device helps operators:
Prevent HOS violations with automatic alerts.
Manage electronic logs and driver vehicle inspection reports with ease.
Streamline workflows by automating IFTA calculations.
Lower CSA scores.
Reduce DOT audit risk.
Benefits of HOS247 Customer Care Policies
HOS247 is an experienced ELD provider top-rated by truckers. Besides the reliability of our ELD and GPS solutions, we offer customer-centered service to fit the needs of every client.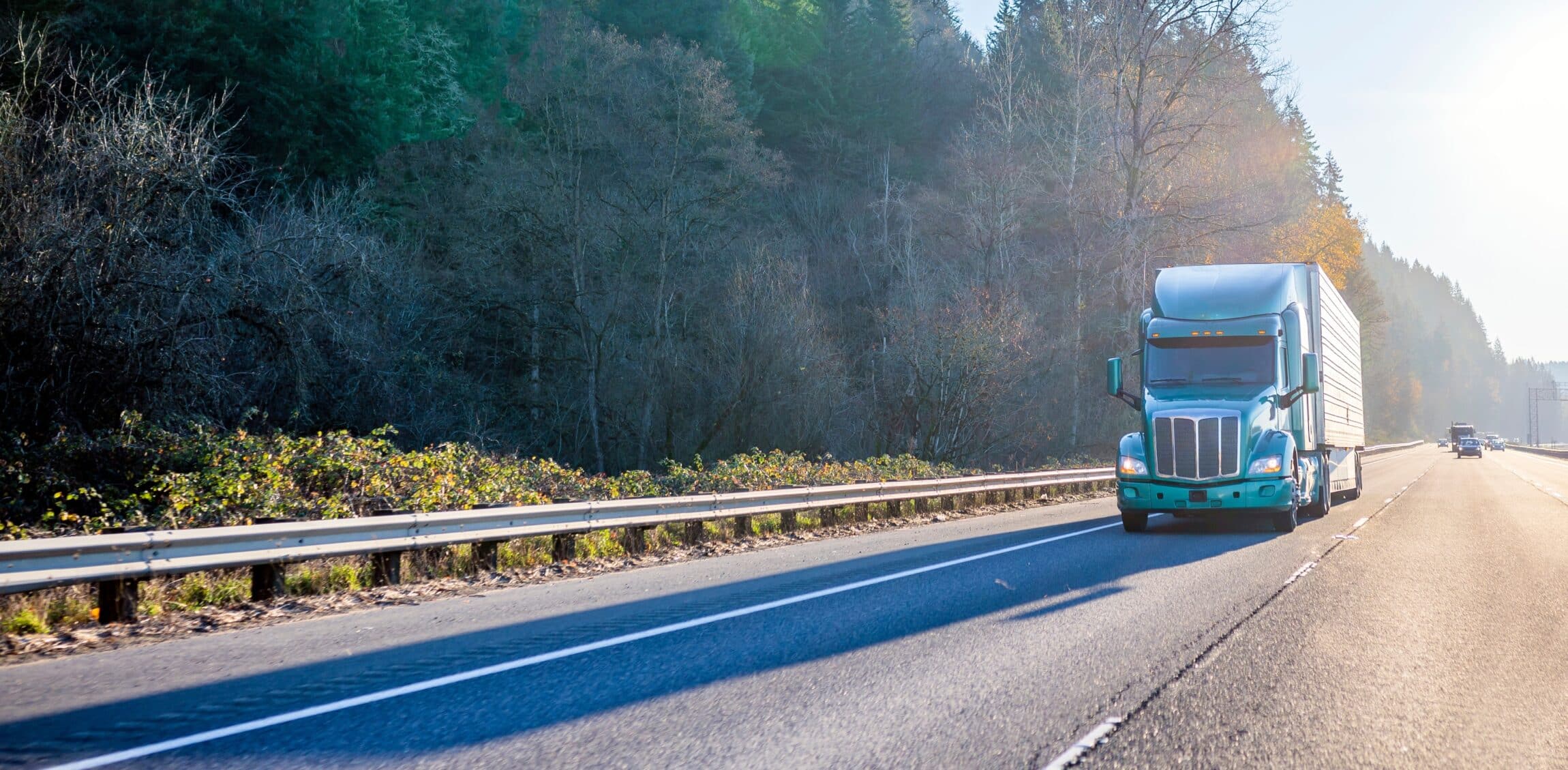 We work hard to create optimal customer care conditions for your business to flourish:
Professional customer service. In HOS247, we understand the importance of technical support for the trucking business. Our support team will assist you in training, troubleshooting, and resolving any doubts related to compliance issues and the everyday use of our products. Our multilingual team speaks English, Spanish, Russian, and Polish. Our technical support service is available from Monday through Sunday.
Callback policy. Our clients do not have to worry about hanging on the phone for hours or explaining their issues twice. If the phone call gets interrupted, our customer support manager will reach out immediately.  
No contract policy. Another reason our clients appreciate HOS247 is our flexible subscription plans that can be paid for on a monthly or yearly basis. You can easily change or cancel your plan without paying any additional fee. 
One-year hardware replacement warranty. We ensure the reliability of our products. If our device presents a malfunction, we will provide a replacement at no cost. 
Two-week trial and demos. Request your demo to familiarize yourself with our system and see how much your business can grow with HOS247. With our hassle-free two-week return policy, you can have your money back if you decide they don't suit your needs.
"Awesome. Easy to install and use. Top notch customer service! I recommend it to everyone."


"Great company to deal with. The support team is very responsive and competent. They provided a great deal of education for our company."

"Customer service is great. They helped me to set up everything and showed how to edit my logs. Thank you."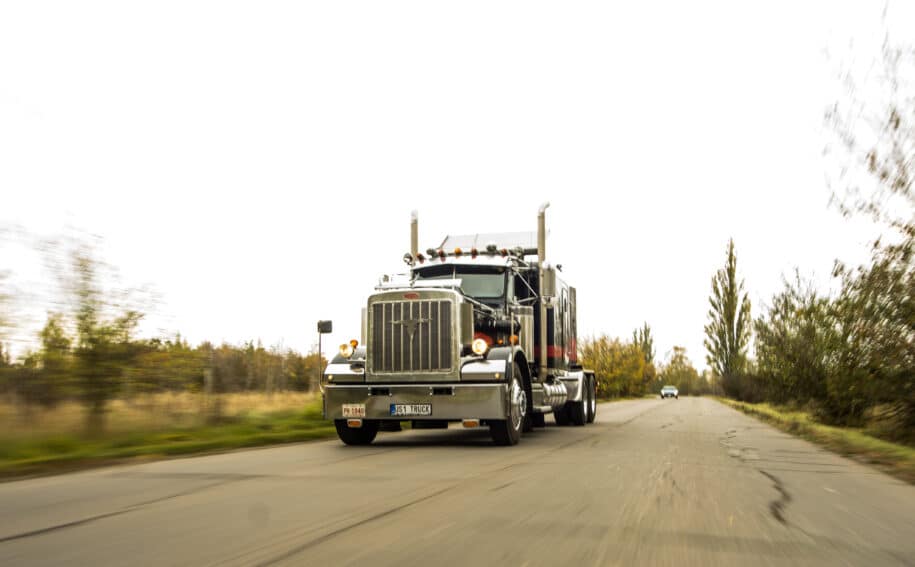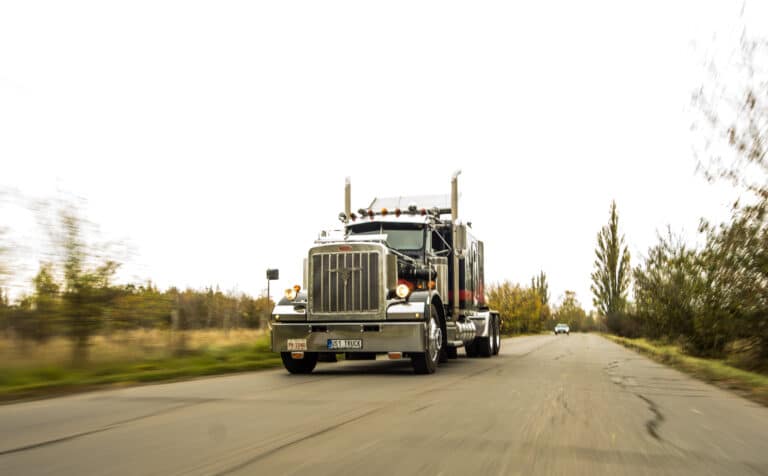 GPS Fleet Tracking Tips
GPS fleet tracking for small businesses is one of the most cost-effective and useful tools found in the trucking sector. Smaller-scale businesses can perform very well because of their capacity for lean management. Using technology to optimize processes and effectively
Read More »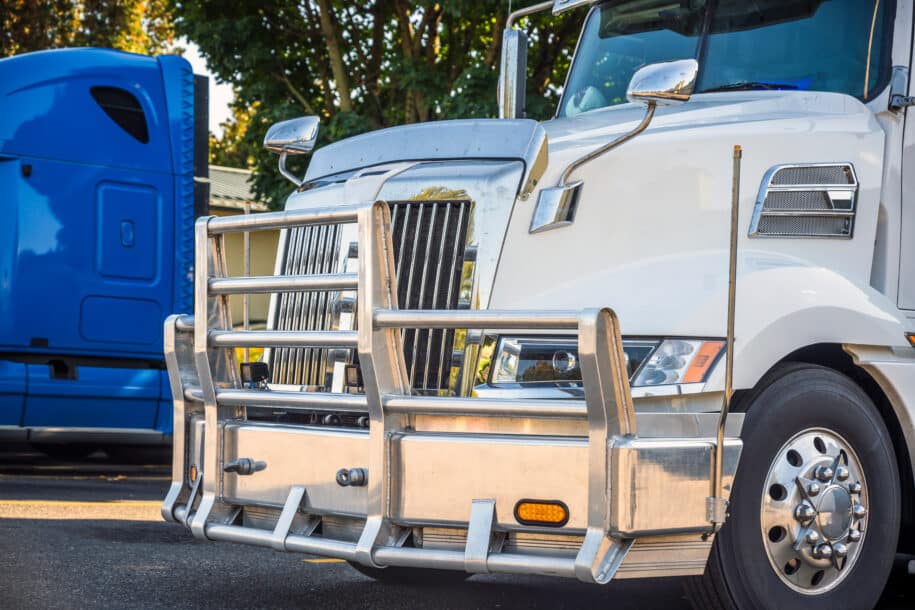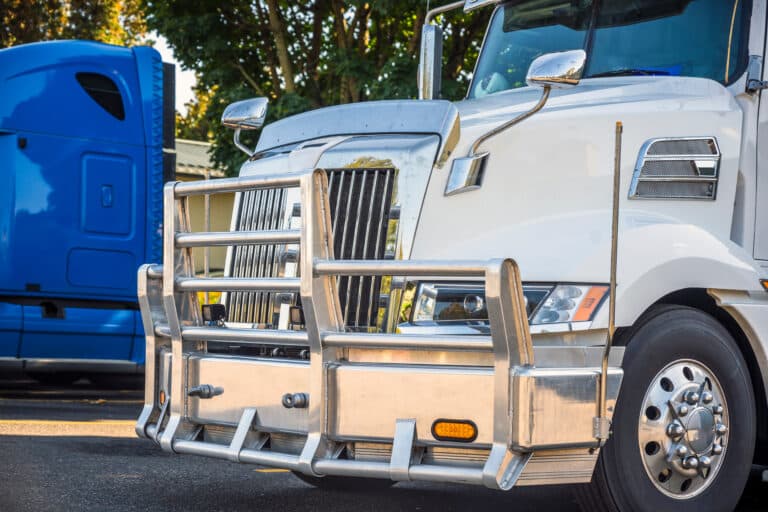 ELD Services & Devices
Elogs for truckers help businesses in the transportation and trucking sectors with HOS compliance and productivity. Carriers must use them to comply with the mandatory federal requirement for drivers to keep their RODS electronically; however, they can also be an
Read More »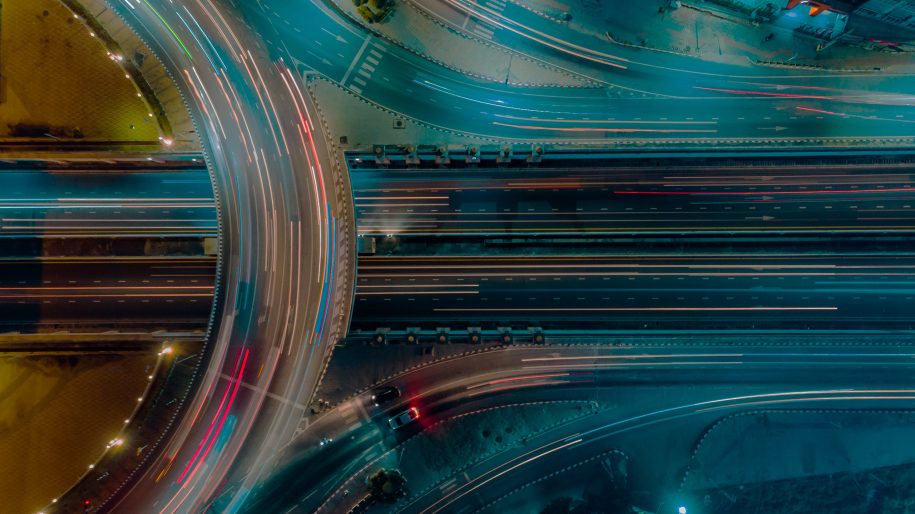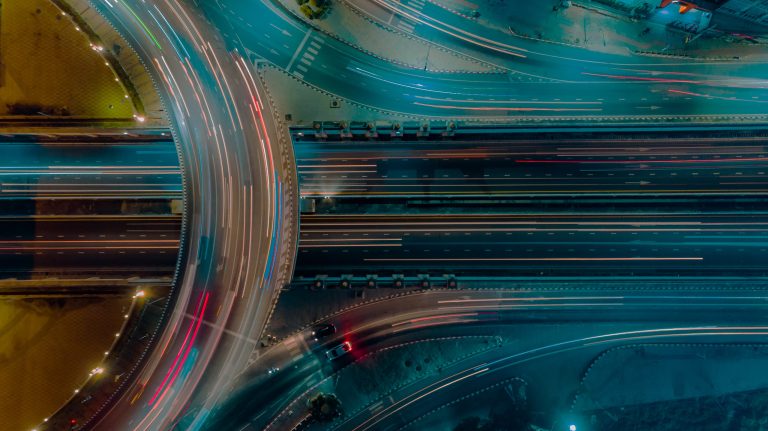 ELD Reviews
Omnitracs is a telematics giant that has run the fleet management business for decades. So it is only natural that their ELDs should be amazing, right? Well, users don't seem to like them so much … Read More
Read More »