The advantages of using GPS trackers are significant, including enhanced safety, reduced fuel costs, increased productivity, and better communication, all of which translate into lower operational costs. By enabling fleet managers to monitor and manage vehicles and assets in real-time, collecting precise and timely data on location, speed, fuel levels, and more, these systems help truckers identify operational gaps and areas of opportunity to take the necessary steps towards maximizing profitability.
In this article, we provide guidance on how to choose the best truck GPS tracking system to meet your specific business needs. We also explore the benefits of using a GPS truck tracking system and its integration with ELD solutions to streamline fleet management and compliance reporting.
Choosing the Best Trucking Tracking System
With so many options available, selecting a quality GPS tracking device for trucks can be an overwhelming task. However, with the right considerations in mind, motor carriers can make an informed decision that will benefit their fleet's overall performance. So, what are the crucial factors to consider when looking for the best truck GPS tracking system?
Hardware compatibility. Consider the compatibility of the tracking hardware with your entire fleet, including trailers, light-duty trucks, medium-duty trucks, pick ups, etcetera. It is important to look for a GPS tracking device for trucks of all types to provide seamless integration and maximum coverage across your entire fleet.
Effortless installation. Opt for a GPS tracker that offers easy and hassle-free installation to minimize any additional costs and prevent downtime.
Real-time tracking. Some trackers might offer periodic updates to save on battery power. However, these systems might now allow carriers to profit from the full range of benefits that can be gained from real-time visibility. Select a GPS tracker that provides real-time updates on the location of your vehicles to ensure better fleet security and have full visibility of your operations. 
Efficient technical support. Look for a provider that offers efficient and reliable customer support to help you with the implementation of the GPS truck tracking system, optimize your fleet's performance, and troubleshoot any issues that may arise.
Ease of use. To ensure the successful implementation of the tracker and manage the complex technology seamlessly, it's important to choose a user-friendly software with an intuitive fleet manager portal. The best truck GPS tracking systems should be intuitive and straightforward, making it easy for anyone on your team to adapt to the system and take full advantage of its benefits.
4G technology. One of the primary benefits of 4G technology is faster data transfer rates compared to 3G, resulting in more accurate and up-to-date location information.
Demo or trial period. Ask potential providers for a demo or trial period to test the device's performance and ensure it is the right fit. By doing so, you can make an informed decision that will help you optimize fleet performance and improve your bottom line.
Now that we have reviewed the main characteristics that define the best truck GPS tracking systems, it's time to introduce you to a dependable solution that can significantly improve your trucking operations.
Benefits of HOS247 4G GPS Truck Tracking System
HOS247 is a reliable and efficient option for motor carriers seeking the best GPS tracking system. With years of experience offering trucking solutions, HOS247 is committed to providing unparalleled services that help fleets save money and keep drivers safe. By relying on HOS247, motor carriers can reduce costs on vehicle-related expenses (such as fuel wastage and reparations), making it a wise investment for trucking businesses. We offer 4G GPS tracking in real time with top-rated technical support to help carriers grow their business. In this section, we will explore the benefits of our system and how it can contribute to better fleet operations.
Drive Down Your Costs
The HOS247 GPS truck tracking system provides valuable insights that can significantly reduce fuel costs. Fleet managers can access an idling report on the portal to identify wasteful behaviors and take corrective action to prevent the unnecessary fuel usage. In addition to fuel cost savings, the tracker can also provide cost savings in terms of vehicle maintenance. By monitoring a vehicle's engine diagnostics and providing alerts when maintenance is required, fleet managers can proactively address issues before they lead to unexpected breakages, reducing repair costs and vehicle downtime. 
Enhance Fleet Safety and Security
HOS247 trackers can be hidden inside a vehicle to help recover stolen vehicles and assets. In the event of an accident, the solution provides valuable information about the incident, allowing fleet managers to take necessary action and potentially reduce liability issues. Additionally, the HOS247 GPS truck tracking system ensures that fleet vehicles are always road-ready by notifying personnel when maintenance is due. 
Install Your Tracker in Minutes
HOS247 offers a straightforward tracking solution that saves time and simplifies the installation process. We provide easy-to-follow installation instructions that require complicated wiring, in-person visits, or special tools. In 10 minutes, the tracer will be ready to go, and with just a simple login from a standard internet browser, managers can access the portal to start supervising operations in real time.
Improve Your Customer Service
Our GPS tracking system for trucks allows dispatchers to pinpoint the location of each vehicle in real-time to assign loads to the nearest driver, speeding up delivery times and improving customer satisfaction. Supervisors can also provide more accurate information on arrival times to the customer, enhancing their experience with the company. In case of any disputes or misunderstandings, fleet managers can rely on the GPS data to confirm when a truck arrived at a site and when it left. 
Enhance Compliance with the ELD Law
HOS247 GPS trackers can be integrated with an electronic logbook to keep driver logs in accordance with federal requirements. Our solution collects all relevant information about the driver's status, drive-shift-and-cycle time left, violations, and more, making it easier for operators to manage their digital driver log books, achieve FMCSA compliance, and prevent HOS-related fines.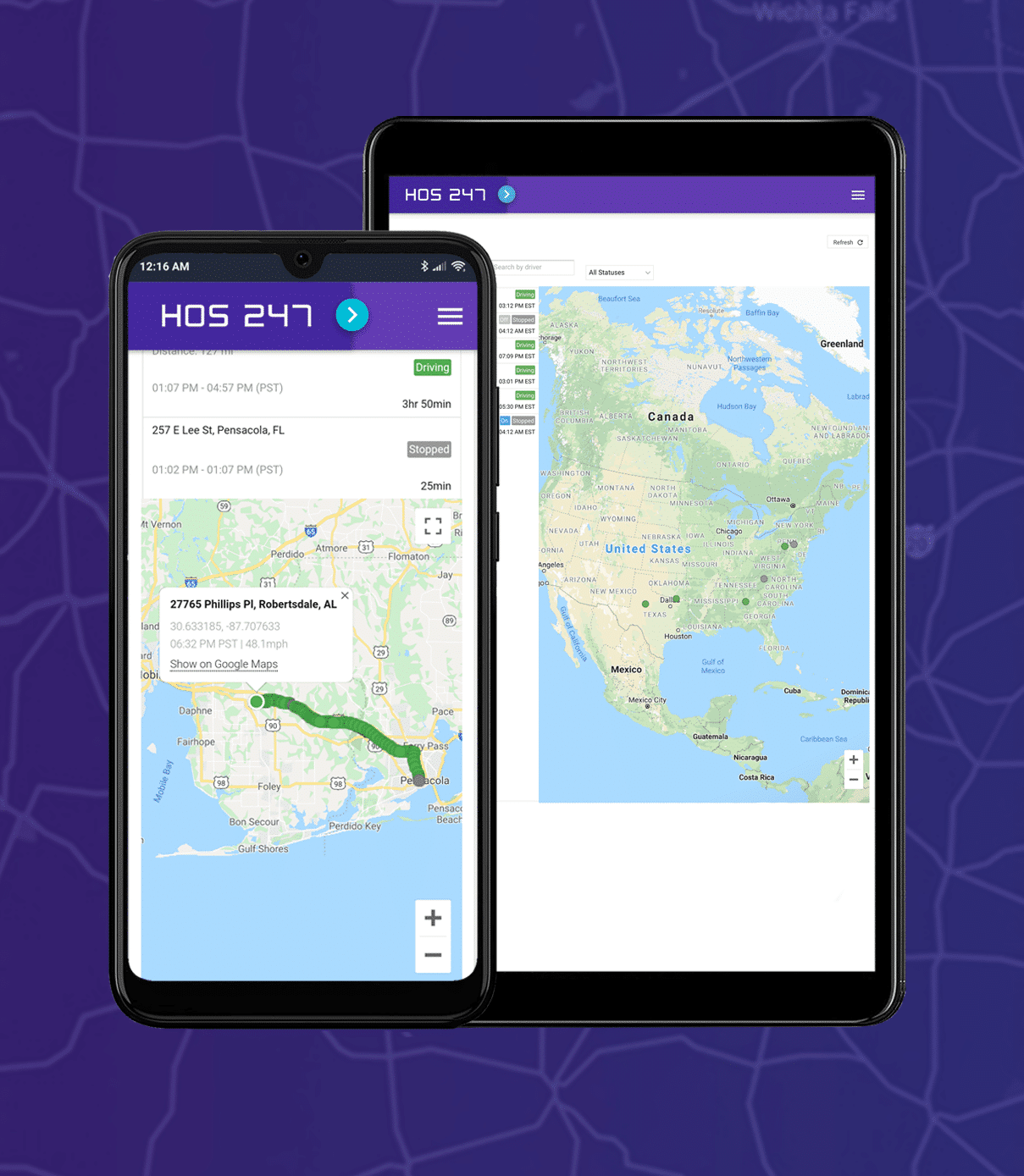 Advantages of ELD-Integrated GPS
If your fleet is involved in interstate commerce, complying with ELD regulations is critical. Integrating the functionality of electronic logging devices with a GPS tracking system can offer even more benefits for fleet managers. Let's see how ELD integrated trackers can streamline your operations and improve compliance with regulations. Using this system, truckers are able to:
Achieve compliance with FMCSA regulations and avoid fines for HOS violations and higher CSA scores.
Streamline fleet management operations by using a single provider for both GPS and ELD functionality.
Improve dispatch by tracking the driver's location plus their available driving time. 
Generate comprehensive reports on idling, vehicle diagnostics, and IFTA mileage.
Manage digital driver log books and inspection reports with ease.
Enhance overall fleet management experience and productivity.
HOS247 offers a GPS tracker that can be fully integrated with an ELD system to facilitate compliance and provide fleet managers with valuable insights, helping them make informed decisions. In the next section, we will discuss what makes HOS247 services suitable for carriers looking for the best truck GPS tracking and ELD system on the market. 
HOS247 Is a Top-Rated Fleet Management Provider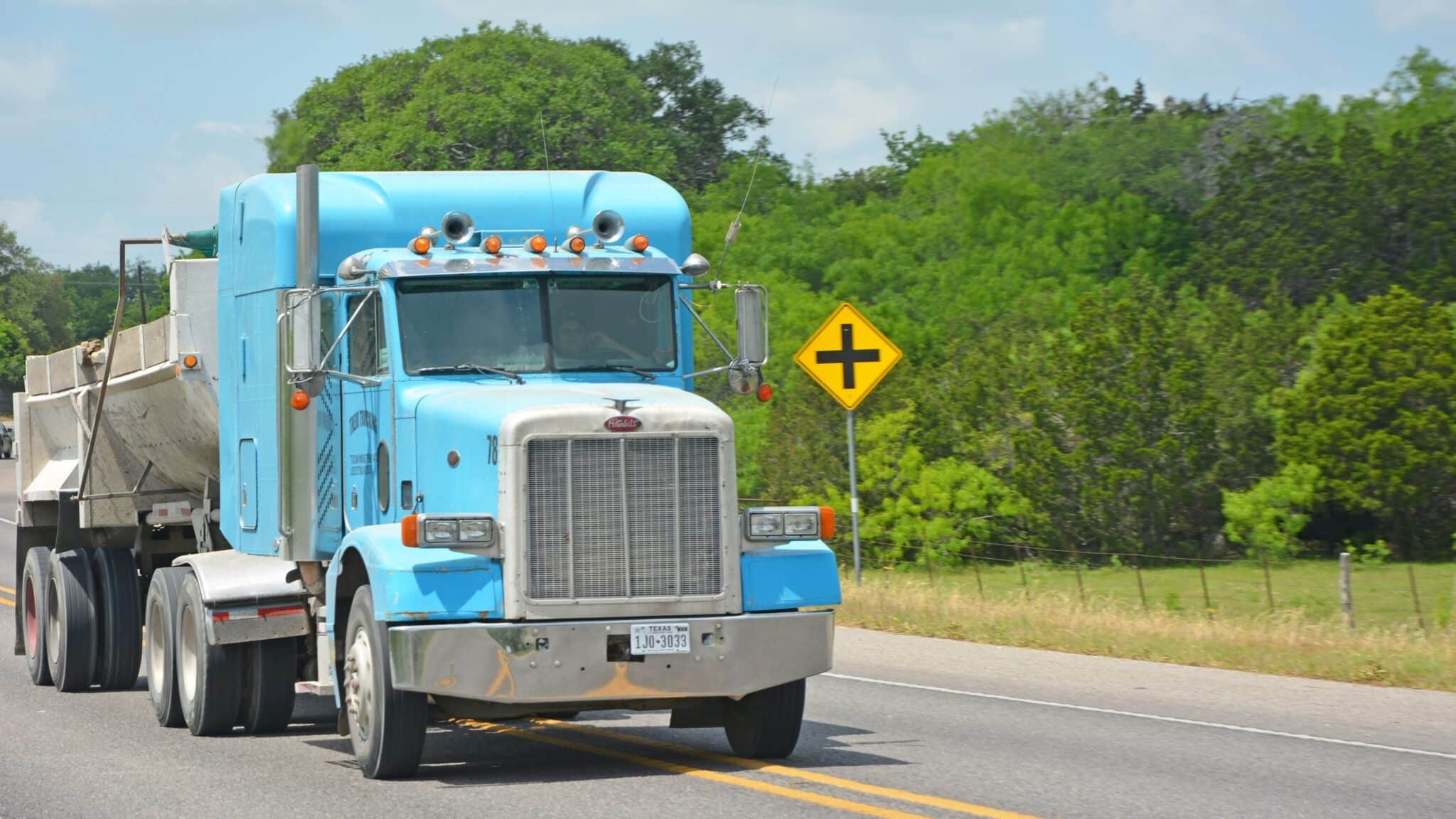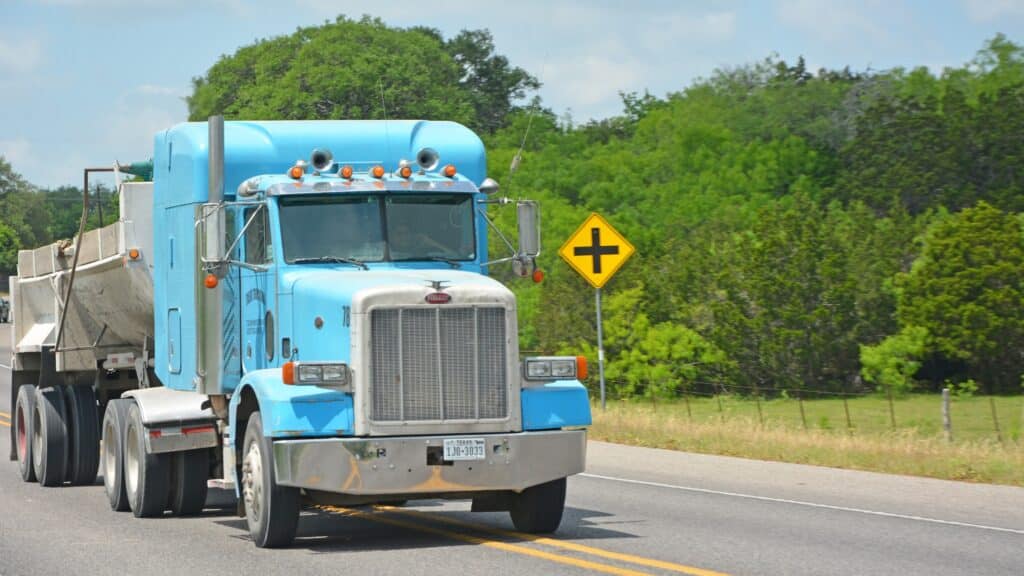 HOS247 is a top-rated provider thanks to our unwavering commitment to offer reliable and efficient solutions backed by exceptional customer support. Below are some of the reasons why our service is highly rated by truckers:
Durable hardware. We have carefully chosen a single hardware option for its quality and reliability, and our software is specifically tailored to ensure a stable connection and accurate data recollection. We replace our hardware for free during the first year if it presents any malfunctions.
Excellent customer service. We understand the importance of being a strategic partner in helping our clients' businesses grow. Our dedicated customer support team consists of multilingual professionals who speak English, Russian, and Spanish and are available seven days a week to answer any questions drivers or fleet managers might have. Independent reviews on platforms such as Google Play and the Apple Store highlight the trustworthiness and user-friendliness of our electronic logbooks, as well as the high quality of technical support that we provide.
Complementary features. HOS247 offers features to help fleet managers streamline their operations and improve their bottom line. Along with reliable and compliant RODS functionality, the ELD+GPS system includes fleet maintenance and vehicle diagnostics, which can help reduce maintenance costs and keep vehicles running smoothly. Additionally, the accurate IFTA mileage calculations can save time and reduce the risk of errors when filing taxes.
At HOS247, we are dedicated to helping our customers achieve compliance effortlessly, so that they can focus on boosting their profitability. The consistently high ratings we receive from our users are a testament to the quality of the services we offer. If you are in search of a GPS or  ELD provider, HOS247 is a reliable option worth considering. Start enjoying the benefits of our system by ordering a fully refundable demo.
"Awesome. Easy to install and use. Top notch customer service! I recommend it to everyone."


"Great company to deal with. The support team is very responsive and competent. They provided a great deal of education for our company."

"Customer service is great. They helped me to set up everything and showed how to edit my logs. Thank you."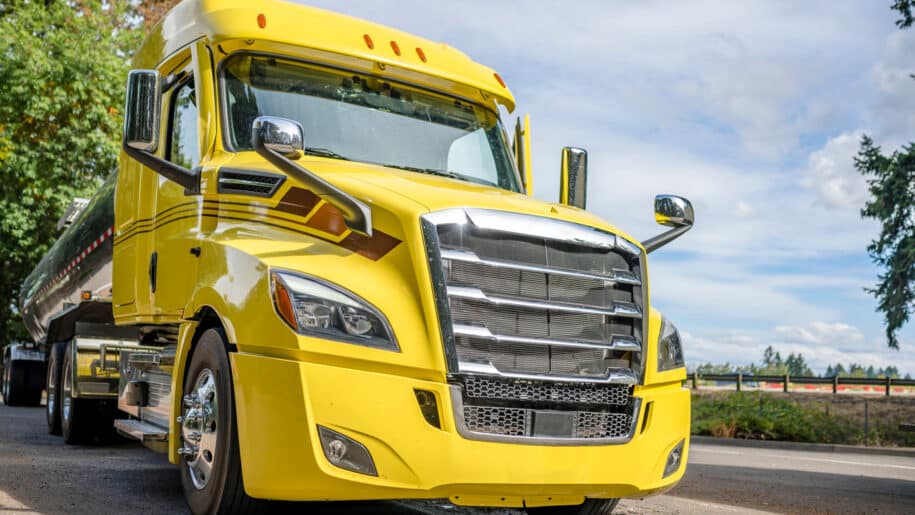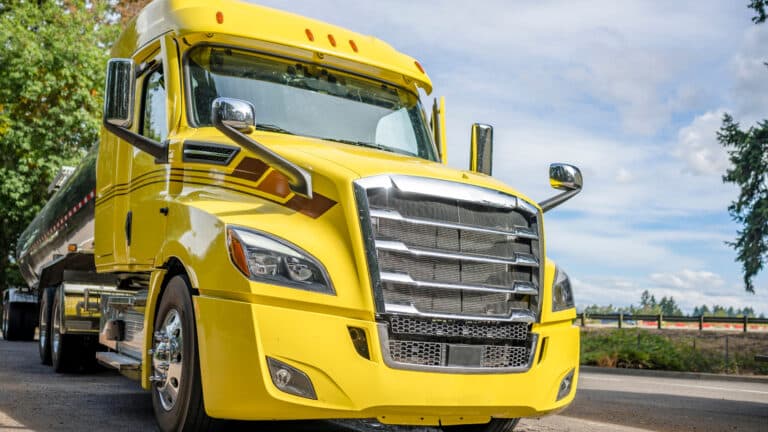 ELD Reviews
Since the ELD mandate was implemented in 2017, electronic logging devices have become an integral part of truckers' work routine. Commercial vehicle drivers are now required to record hours of service automatically using elogs; however, a quality electronic logbook can
Read More »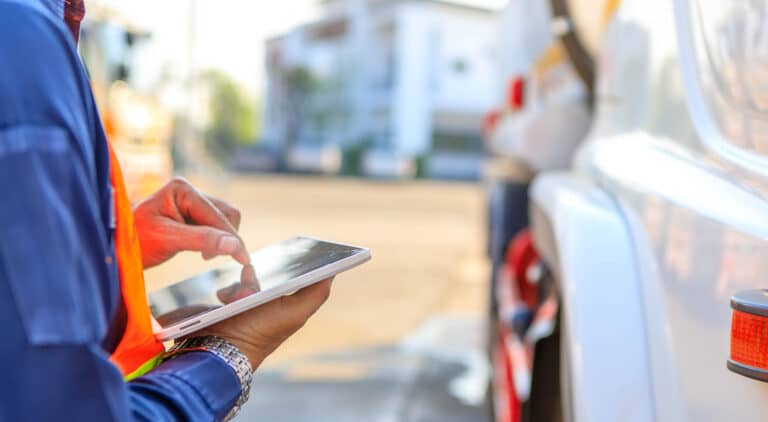 ELD Services & Devices
Truck drivers are now required to use ELD log books. These devices collect data such as truck movements with GPS locations, miles driven, and engine hours to prevent drivers from exceeding the hours of service limits. Federal Motor Carrier Safety
Read More »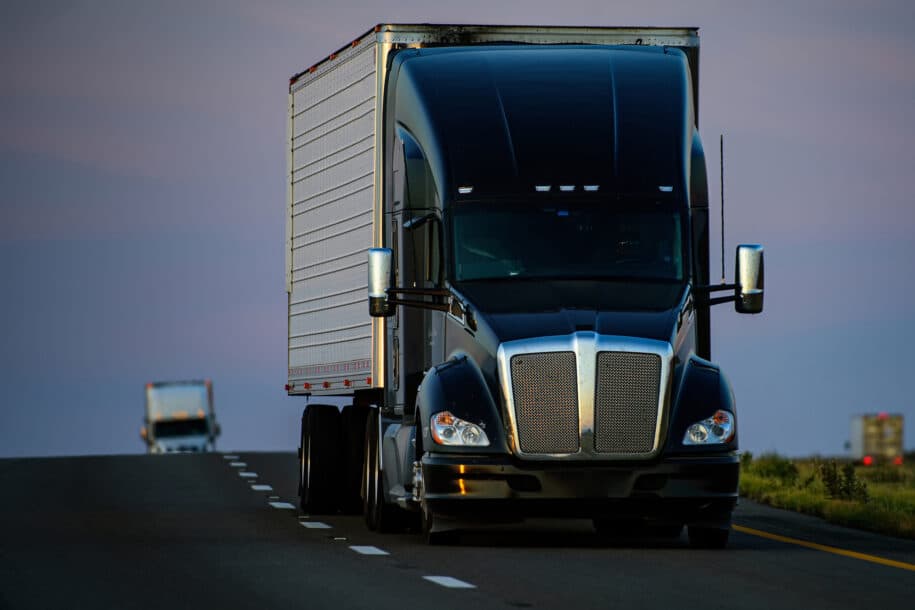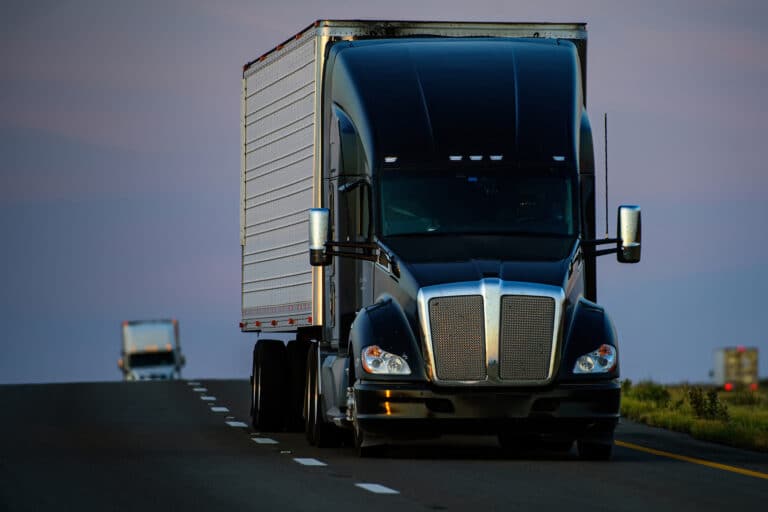 GPS Fleet Tracking Tips
GPS fleet tracking has become an essential tool in the trucking business as it helps improve security and operational efficiency significantly. Commercial truck GPS trackers allow motor carriers to monitor and manage vehicles in real-time using advanced telematics technology. Tracking
Read More »