Most major trucking companies find that utilizing GPS fleet tracking technology is an essential piece to their long-term success. When they are ready to implement this technology within their company, they want to find a reliable option that offers the best value. HOS247 provides a top-rated solution that can help any trucking company improve their fleet management and streamline their business. Our solution is uniquely designed to meet the needs of any trucking company, and we offer many benefits that are not found among our competitors. 
Transportation companies can feel confident about trying our GPS fleet tracking system because they will not be locked into lengthy contracts. We don't believe in using contracts that might force your company to stick with a service that does not meet the right need. Our two-week trial gives managers and drivers an opportunity to experience our reliable and top-rated system before having to make a final decision. We even offer a hassle-free two-week return policy, no questions asked. 
Free GPS Fleet Tracking Hardware with No Monthly Fee – How is This Possible?
Implementing fleet maintenance often means making an investment in the actual tracking hardware that will be necessary for each driver and vehicle. This can be a major expense that forces many companies to hold off on signing up for this service. However, that expense can be mitigated when managers sign up for an annual plan with HOS247. We will happily provide the necessary GPS tracking hardware for any company that enrolls in an annual plan with us. 
Additionally, you may select fleet tracking with no monthly fee if you use our partner factoring service. Our factoring partner, Instapay, will generously cover HOS247 services costs either partially or in full depending on how much they will factor for you. Companies may save up to $20 per month on each unit when our partner company factors $20,000 per month for the company.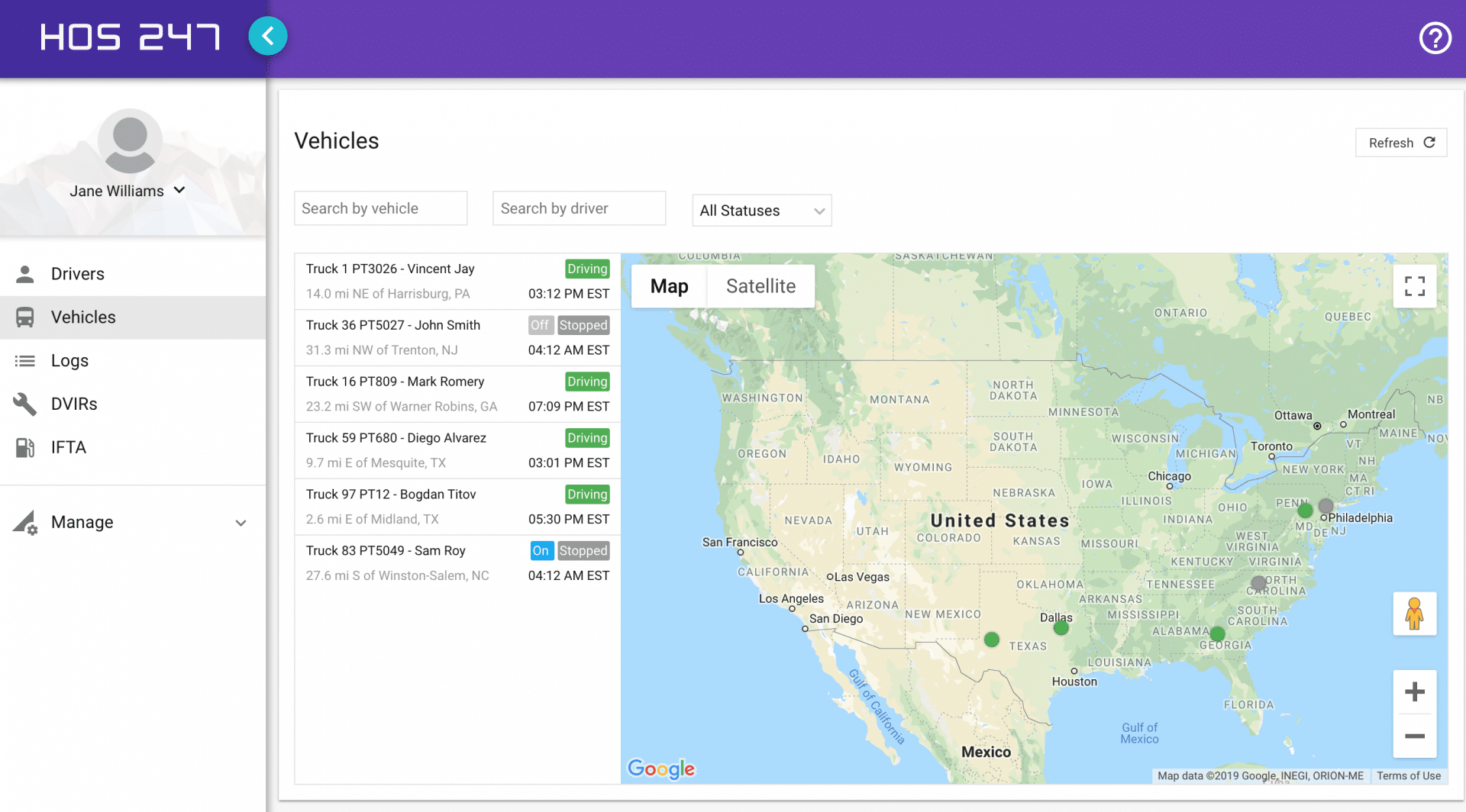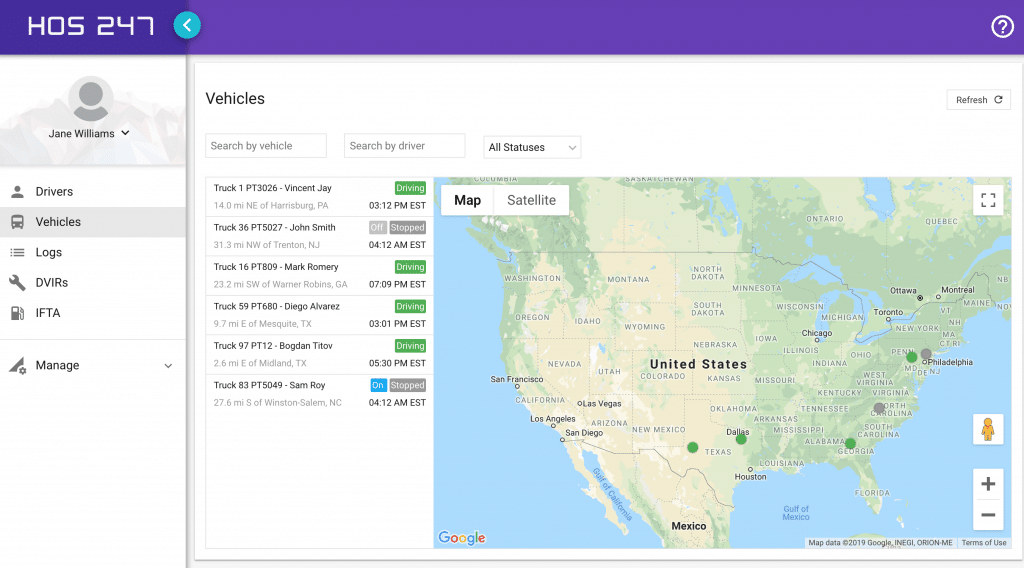 Much like HOS247, Instapay does not have a contract lockup and there are no minimum volumes. Essentially, a carrier will be selling their invoice online to the factoring partner who will then collect from the broker on the company's behalf. This cuts down on the amount of time a transportation company must spend dealing with brokers who may or may not pay. It also serves as a sort of an insurance policy against brokers who default on their payments. 
Our factoring partner pays carriers directly after a load has been delivered. Payment can be processed on the same day as long as the invoice is submitted before 11:00 AM EST. The freight factoring rate for owner-operators and small fleets is just 3 percent with no additional fees added. Larger fleets that contain more than five vehicles have slightly more flexible terms that start at just 1.99 percent per load. 
Benefits of HOS247 4G LTE GPS Fleet Tracking System
Trucking companies that invest in a fleet tracking technology need to know how it will benefit their business. The HOS247 free GPS fleet tracking software has plenty of advantages for both new and well-established trucking companies. We aim to provide a valuable service that helps managers and drivers both to spend their time more wisely. Dispatchers can see which routes work the best and can schedule for the future, helping to promote fuel savings and reduce wear and tear on the fleet. 
By monitoring the routes in real-time and tracking a driver's progress, there are real cost savings as managers can adjust and hold drivers accountable. Drivers are less likely to make side trips or perform personal errands on company time when they are aware that this fleet tracking app is installed. More than that, managers and owners have the safety and security of knowing where their fleet is at any given moment. This is a simple way to reduce the risk of theft. 
All of this information is easily accessible from any device that has internet capabilities. Managers can keep tabs on the entire fleet, even when they are not in the office. With HOS247, we offer 4G LTE coverage that gives the fastest access to real-time information. 
Utilizing New Generation 4G Technology 
What does it really mean to utilize 4G technology with your fleet maintenance? It means that companies now have complete control over their drivers, their vehicles, and ultimately, their bottom line. When trucking companies first make the switch to these free apps, they are often surprised at the myriad ways they can save more money each month. 
For example, managers often find creative ways to reduce their fuel costs. Because the GPS tracker is always running, managers can identify when drivers are wasting fuel through speeding or idling. Both of these activities can add up to significant costs over the course of a month if they are left unchecked. 
Drivers are more apt to fall in line with company protocol and standards when they know they are being monitored by your GPS tracking software. They are less likely to perform risky maneuvers with the vehicle or to attend to personal business while on their route.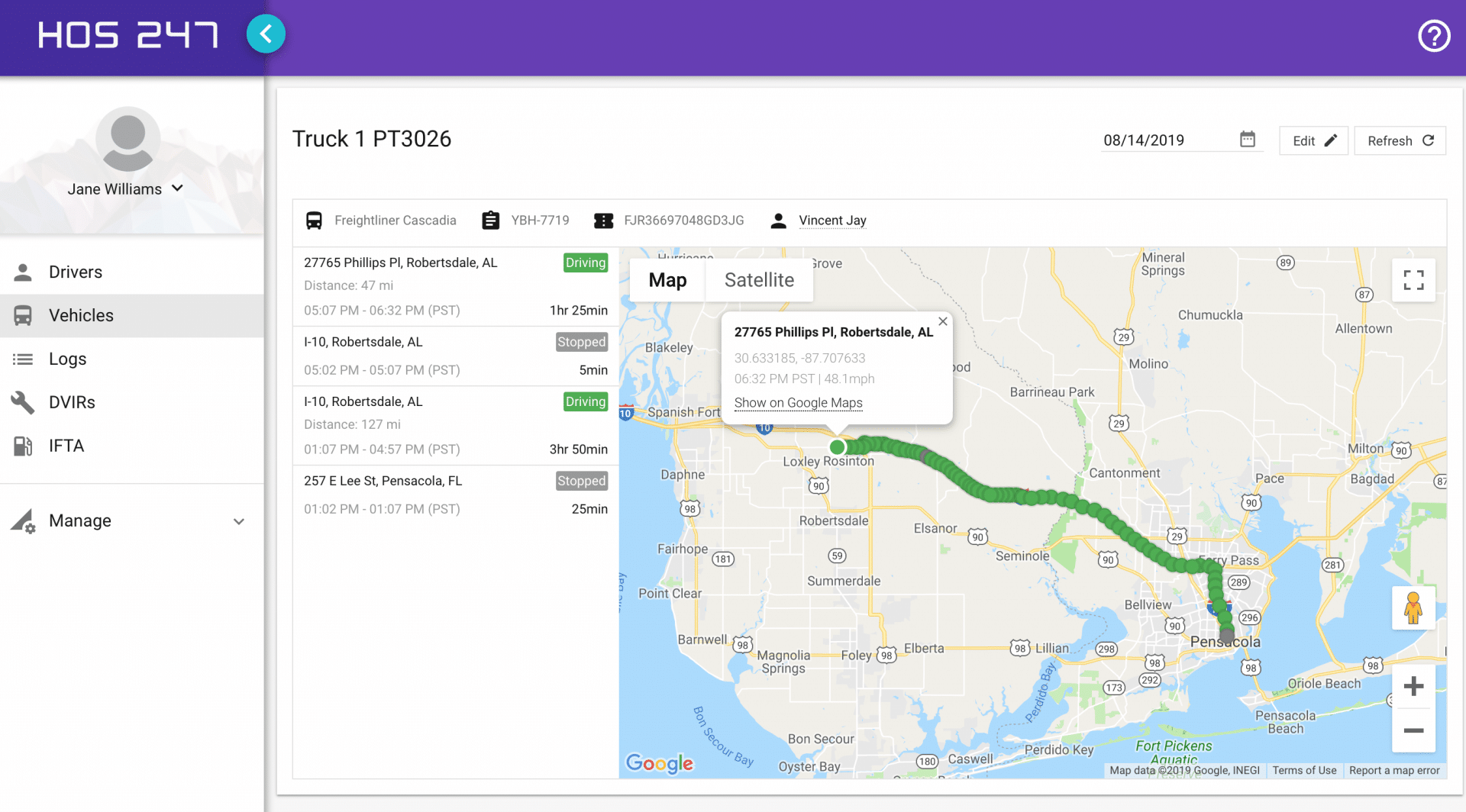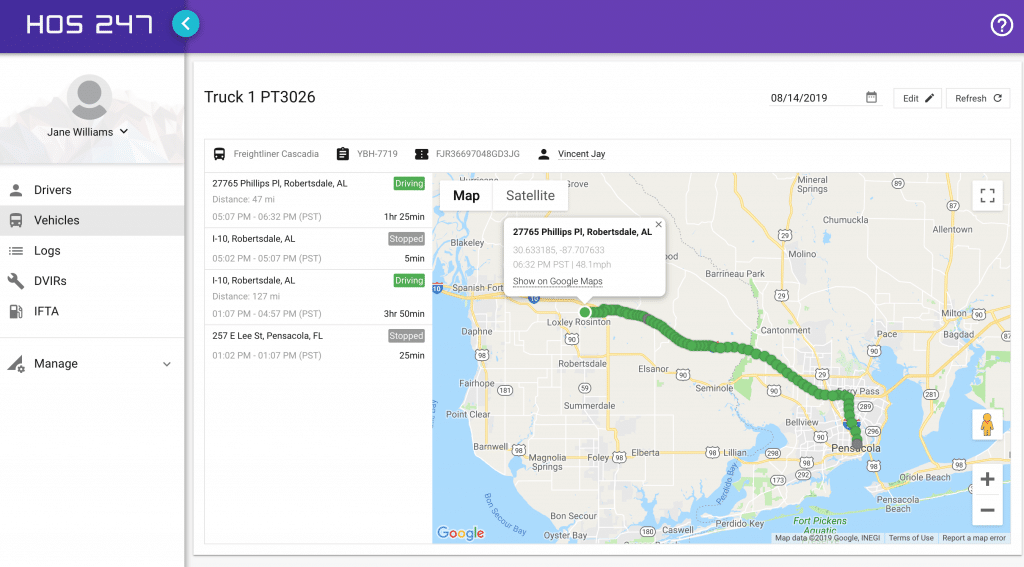 An additional benefit of using the tracking software is that it can make automating time sheets significantly easier. Managers can easily identify when a driver was working, when they took a break for lunch, and when their vehicle returned at the end of the day. 
It also provides the opportunity to offer an improved customer service experience to clients. Dispatchers can easily identify which truck is the closest to the target destination. By rerouting drivers in this way, companies can save fuel costs, minimize wear and tear on vehicles, and impress their clients with faster turnaround times. Additionally, this often means that companies can complete more jobs in a single day and improve their overall profits. 
Switching from 3G Technology 
Many companies already know the inherent benefits of GPS fleet tracking, particularly when it comes to those that have no monthly fee. Some of them even have this hardware installed in their vehicles and are capitalizing on the ways it enhances their business. Unfortunately, that hardware may be outdated if it is only 3G technology. 
With the rapid development of new technology, 3G communication is about to become obsolete. Mobile carriers want to free up more of their radio spectrums for individuals who possess the faster and newer devices on the 4G and soon-to-be 5G networks. As they make the switch to these devices, 3G will become a thing of the past. 
Fleets who have no monthly fee for their tracking software should consider making the switch to 4G LTE coverage like HOS247 offers. It provides companies with faster communication, quicker response times, and better connectivity than any model before. As a result, companies can send more data for less money when compared to the less-efficient 3G model. 
The end of 3G technology looms on the horizon. Some carriers will be eliminating this service by the end of 2019. Others will be phasing it out over the next few years with an end date of 2022. It is best to make the switch to new 4G LTE coverage as soon as possible to begin taking advantage of these benefits and to prevent unwanted interruption in service.
Additional Services for Transportation Operations 
In addition to free GPS tracking software, most companies need a few other services to navigate their daily work. HOS247 can also provide some of the following services to keep transportation companies running smoothly. 
ELD 
With the ELD mandate in place, it is crucial to have software that allows transportation companies to remain compliant with federal standards. It can prevent Hours of Service violations and help you keep track of CSA scores that can make DOT audits a breeze. The ELD app offered by HOS247 is also extremely user-friendly and top-rated.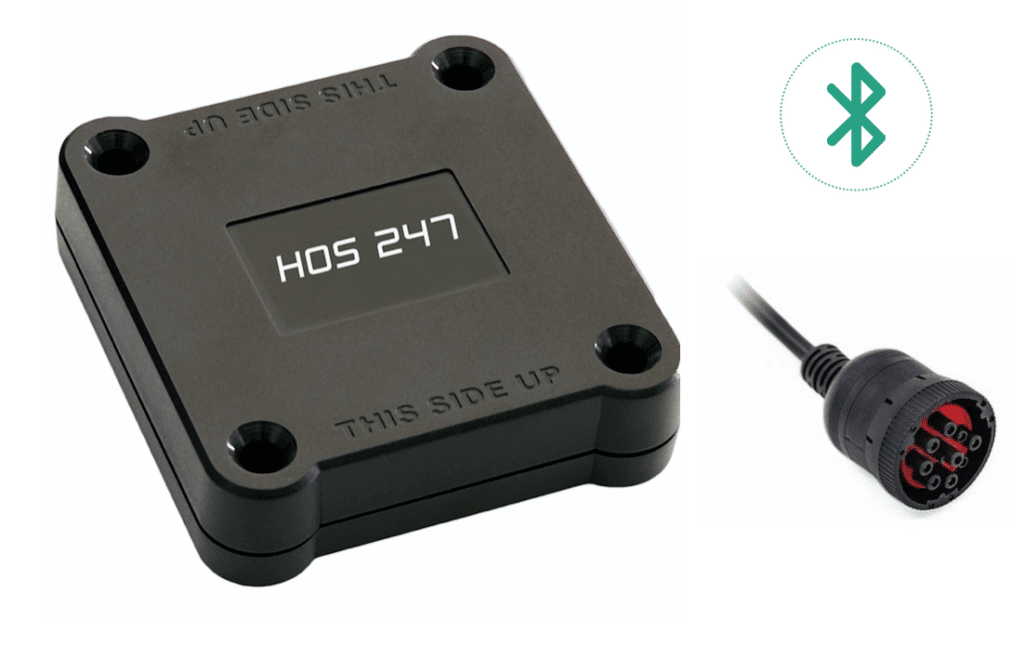 IFTA Mileage Reporting 
Keeping track of mileage in every state and inputting them into the computer leaves a lot of room for human error. IFTA mileage reporting simplifies the process and automatically performs complex calculations to help figure distance traveled per jurisdiction. Soon drivers will be able to easily upload their own receipts using the app (feature is in the works), freeing up office staff to perform more important work. 
Dispatch
Minimize the amount of phone calls that the dispatcher has to make by including this service (feature is in the works). By implementing a dispatch service, office staff can clearly see which trucks are on the road and identify who can complete a route the fastest. This provides a better customer experience and helps the transportation company to become more efficient. Dispatchers can assign the job and monitor its progress for seamless service.
GPS Fleet Tracking with No Monthly Fee 
Transportation companies need to think about investing in their business in order to improve their overall efficiency and increase their profits. By opting for GPS fleet tracking software, owners and managers can make better use of their time and resources. HOS247 is a top-rated company that can offer all of the services necessary to help your business run smoothly. Start saving time and money by signing up for your two-week trial today!
"Awesome. Easy to install and use. Top notch customer service! I recommend it to everyone."


"Great company to deal with. The support team is very responsive and competent. They provided a great deal of education for our company."

"Customer service is great. They helped me to set up everything and showed how to edit my logs. Thank you."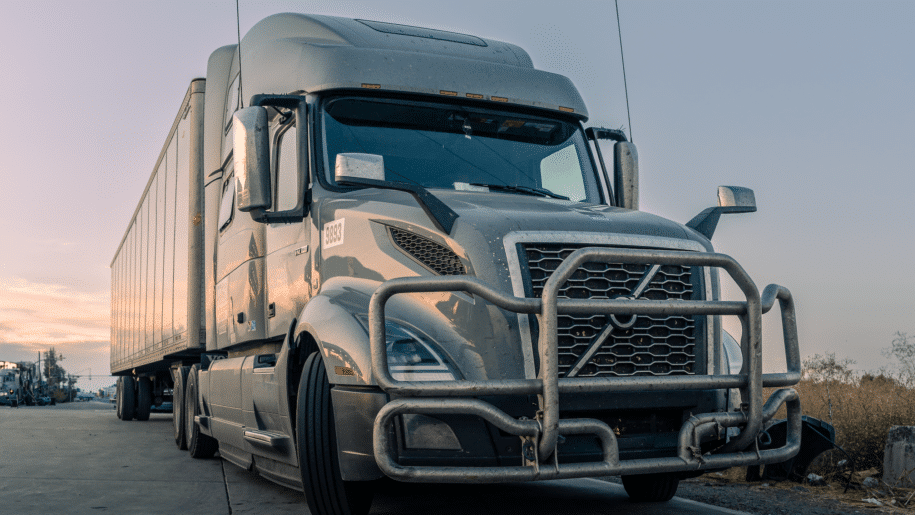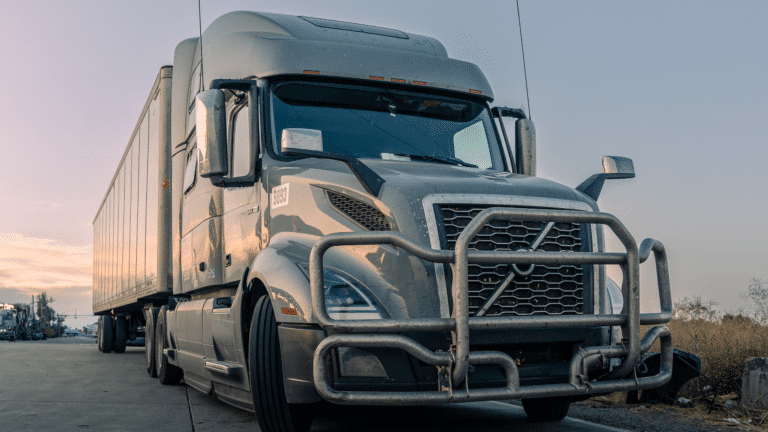 ELD Services & Devices
Driving a commercial motor vehicle (CMV) across the United States involves more than just steering a wheel – it requires a deep understanding of the intricate road rules, particularly compliance with federal hours of service (HOS) regulations. In this article,
Read More »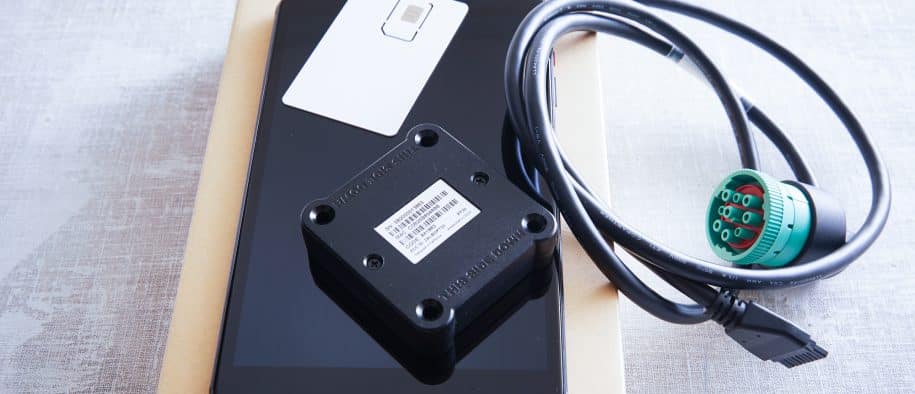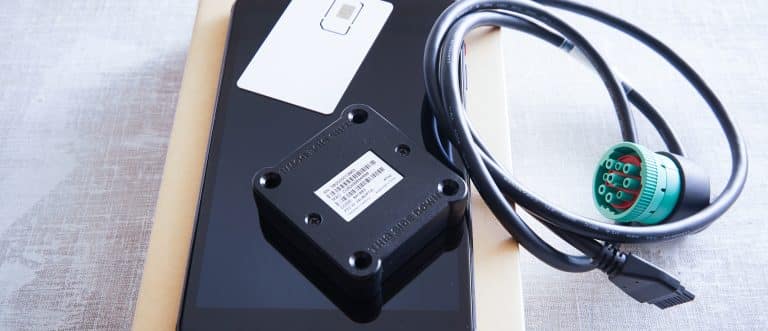 ELD Services & Devices
When it comes to maintaining a trucking company, every business owner needs to ensure that they have the best equipment and software available. Finding out which companies both meet and exceed industry standards can help business owners to make a
Read More »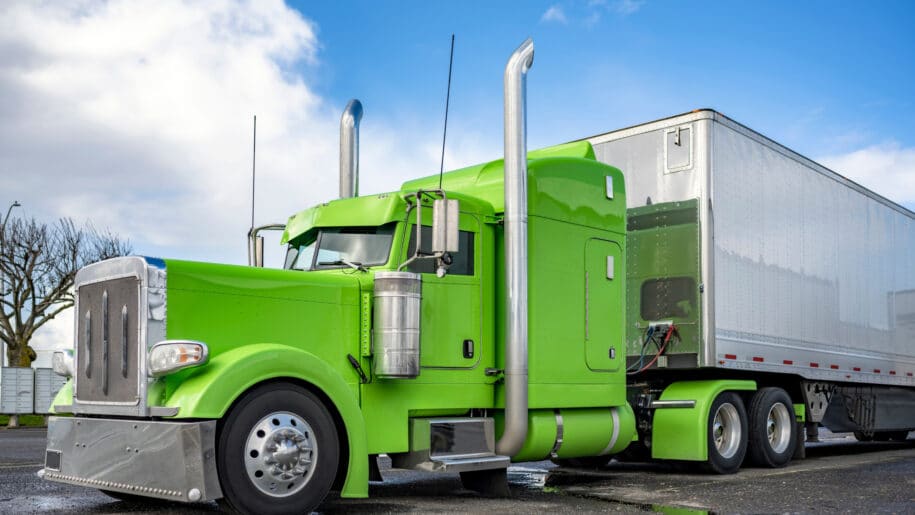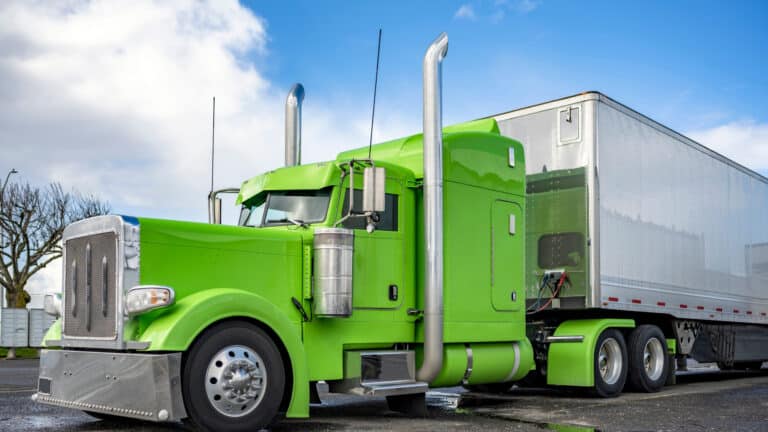 ELD Services & Devices
With the elog mandate in effect, business owners risk facing serious penalties and expensive fines for non-compliance, so the reliability of an electronic logging device has become one of the most crucial aspects to consider. Are you a motor carrier
Read More »