For truckers and trucking companies operating in Canada, the rules on how hours of service are to be collected and logged are changing. Beginning January 1, 2023, all commercial drivers in Canada must comply with the rules mandating the use of electronic logbooks–known officially as the ELD mandate–and transition away from paper logs to using electronic logging devices to record their hours worked.
Reasons Behind the ELD Logbook Rules
The Government of Canada announced this key legislation change in order to:
Promote fairness and competition in the industry by enforcing hours of service regulations.
Improve safety by avoiding haulers driving for too long, reducing the chance of fatal accidents on the road.
Reduce administration costs for truckers, trucking companies and the government.
In a press release dated June 13 2019, Transport Canada stated its ELD requirements would be "aligned with the United States road safety regulations and will support economic growth, trade and transportation on both sides of the border".
Currently, the hours-of-service regulations limit commercial drivers south of the 60th parallel to 13 hours of consecutive driving and a minimum of 8 consecutive hours off duty to drive again. Any violation of these core guidelines hampers the trucking industry's level playing field and places drivers and others on the road at a considerable risk due to fatigue.
The use of electronic logbooks also benefits trucking companies as it ensures greater accuracy in their drivers' record of duty status and gives fleet managers visibility of every truck in their fleet. Human error can result in paper logs being incorrect and so, by using electronic logging devices, fleet managers can be confident in the data they have for how long their drivers are working for, assign loads to drivers with enough hours, and follow up on the delivery progress, thus improving hauler efficiency.
Who Must Comply with the Electronic Logbook Rules? 
The electronic logging device policy applies to all federally regulated carriers. In Canada, this includes any driver or commercial hauling company that operates outside provisional borders. If a company or driver operates within a province, they fall under provincial jurisdiction, and will have to use electronic logbooks only if the province decides to implement the mandate.
For example, if a carrier has a home terminal in Montreal, and only operates locally within the borders of Quebec, the electronic logging device policy does not affect them and it would be up to the provisional authorities to enact regulation changes in due course. Though, if a carrier were to serve British Columbia also, then the regulatory jurisdiction would become federal and they would be required to comply with the new electronic logbook rules.
Who Is Exempt from the Electronic Log Book Regulations?
Whilst most federally regulated commercial drivers are subject to the electronic log book regulations changes, there are exemptions to the mandate:
If the driver holds a permit from a provincial or territorial HOS director.
The vehicle was manufactured before 2000.
If the driver holds a statutory exemption to the HOS rules. This includes a timecard exemption.
If the vehicle is rented for less than 30 days.
Though, even if a driver is exempt from the electronic logbook rules, this does not negate the benefits of transitioning to an ELD. A carrier can still benefit from reduced admin costs, better HOS compliance and improved safety even if they are not compelled by law to use an electronic logbook.
What Is an ELD?
An electronic logging device, or an electronic logbook, is a technology that automatically logs the hours of service and records of duty status of commercial drivers as opposed to an outdated paper logging system. An ELD attaches to a commercial vehicle's engine and collects crucial data such as distance traveled, time worked and length of breaks.
One of the main benefits for carriers of using an electronic driver log book is the added efficiency gains. As ELDs facilitate pin-point accurate driver data, carriers can identify key areas of inefficiency and alter driver behavior in response.
The industry-wide benefits of using these handy electronic loggers are clear. The 'level playing field' afforded by the mandate has already been seen in the US with their similar final rule and the trucking industry is poised to benefit from a more seamless HOS rules compliance process and safer roads. Investing in quality ELDs makes hours-of-service disclosure to regulatory bodies easier than ever before.
Most certified driver log books also have GPS tracking capabilities, making it simpler for carriers to monitor drivers safety and follow up on their progress.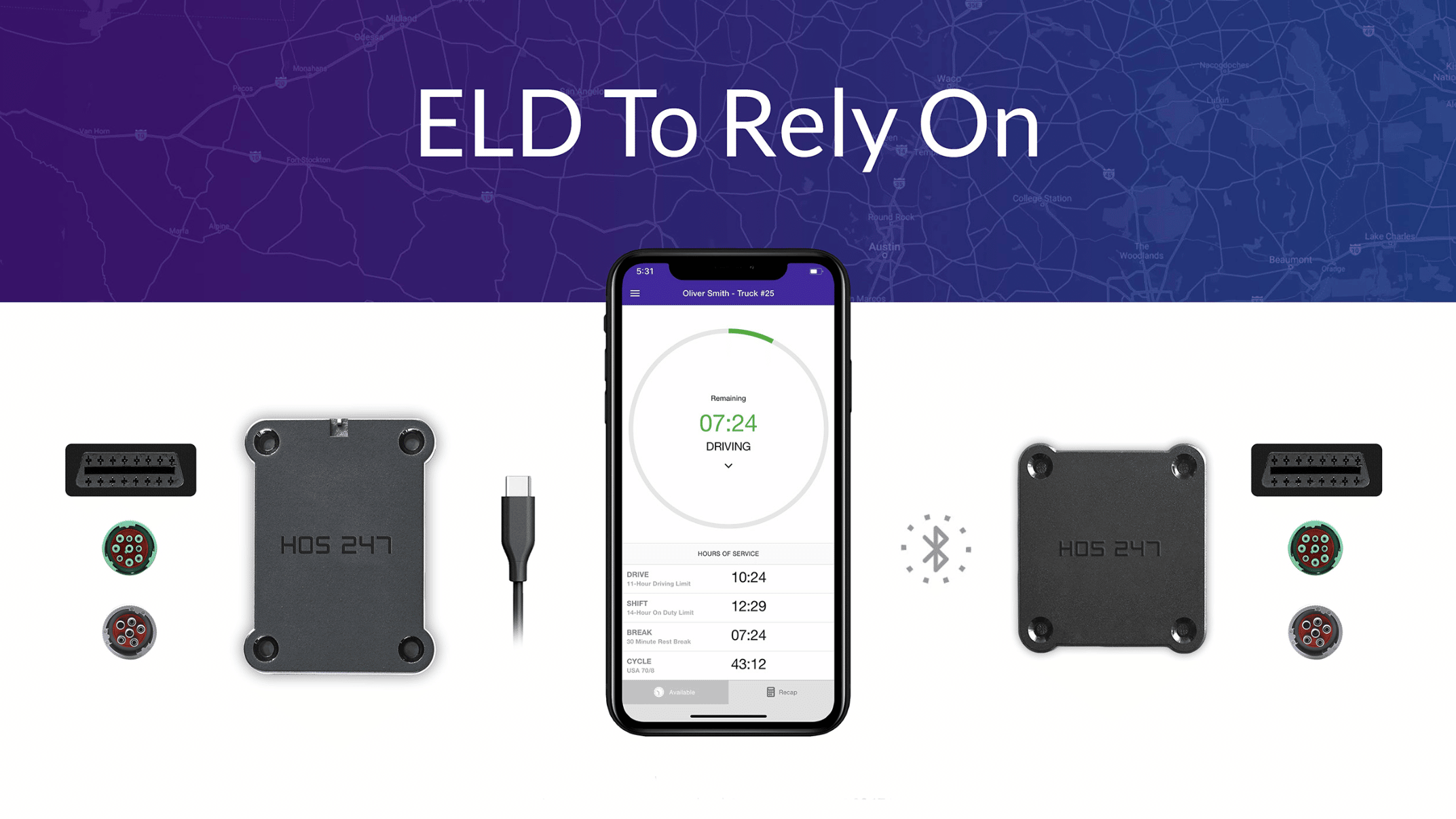 Why Choose HOS247 to Comply with Driver Log Book Requirements?
With the electronic log book regulations compliance deadline creeping up, it is more important than ever for haulers to select the right electronic logs for their vehicles. HOS247 offers the best balance of affordability, features, performance and top-rated customer support.
HOS247 electronic logbooks offer efficient and accurate record capabilities to keep track of drivers' hours of service, but the features and performance of these handy devices go above and beyond ELD mandate compliance.
The device synchs seamlessly with a smartphone app, allowing for easy management of logs, automated HOS alerts and driver vehicle inspections. To keep business running smoothly at any hour, HOS247 provides comprehensive driver support accessible straight though the app or through our customer support line seven days a week. Drivers can resolve compliance issues at a breakneck pace on the road, avoiding any inadvertent violations of ELD logbook rules.
The intuitive and feature-rich fleet manager control panel, managers can monitor their entire fleet from one window to:
Access driver logs.
Monitor times spent at rest, location, distance traveled, and speeds.
Make dispatch more efficient.
Real-time GPS tracking capabilities allow fleet managers to see the full location history of their drivers. This allows fleets to more accurately track their cargo, and provide up-to-date information to clients, improving transparency.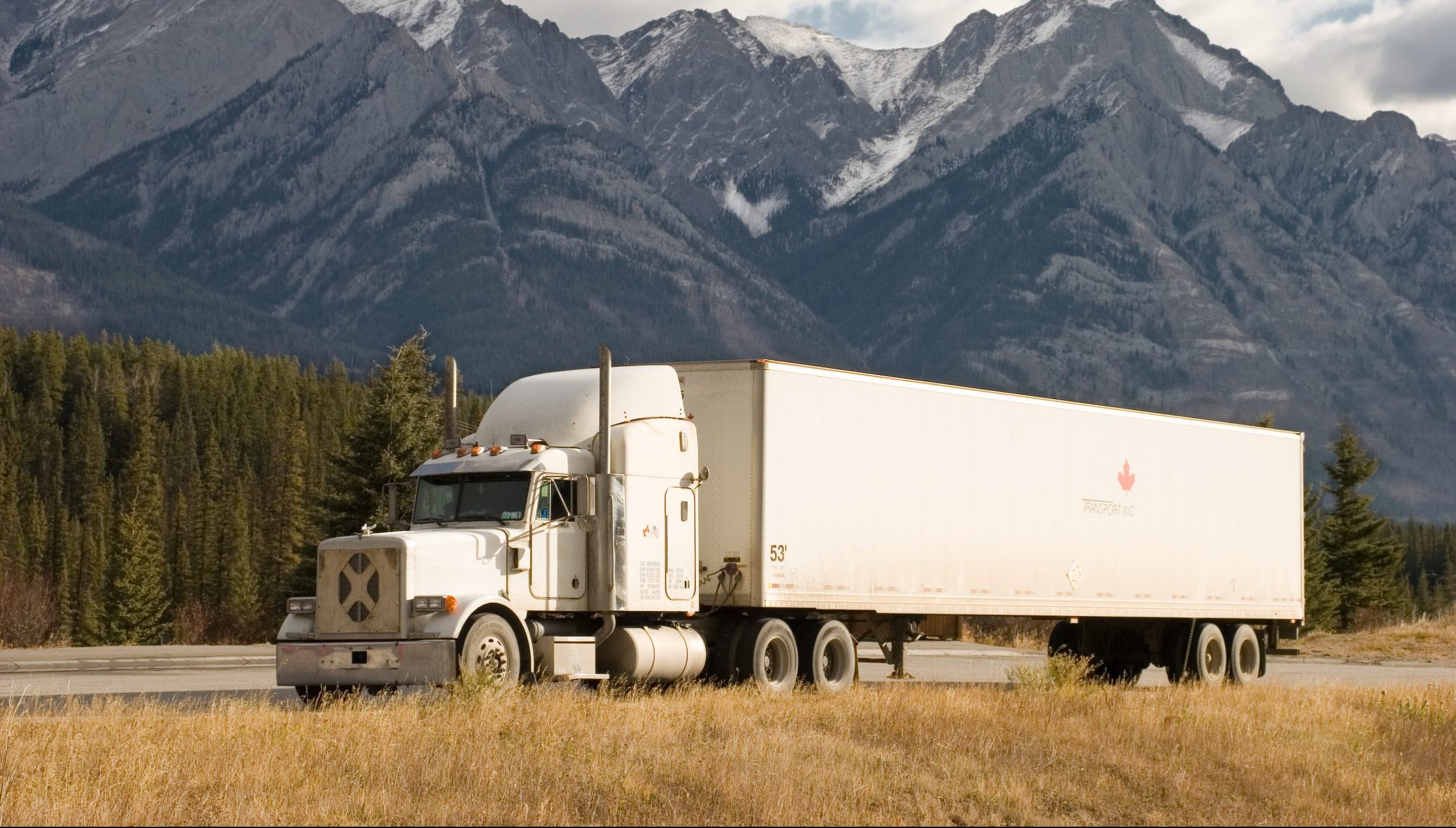 These devices also provide drivers with accurate IFTA mileage calculations to provide state mileage driven, which help lower administration costs through on-the-fly calculations, reducing human error and the risk of penalties.
With HOS247's streamlined vehicle diagnostics system, you get fault code detection and real-time notifications on potential violations, reducing the risk of breakdowns and loss of earnings due to vehicle faults. Managers can track progress in real-time including live ETAs.
HOS247 provides an easy and affordable route to ELD logbook rules compliance. If you're still unsure on whether or not HOS247 is the most suitable elog provider for you, consider requesting a free demo of  the product here. Give us your details and we will be in touch shortly for a 'no strings attached' demonstration of our product. 
"Awesome. Easy to install and use. Top notch customer service! I recommend it to everyone."


"Great company to deal with. The support team is very responsive and competent. They provided a great deal of education for our company."

"Customer service is great. They helped me to set up everything and showed how to edit my logs. Thank you."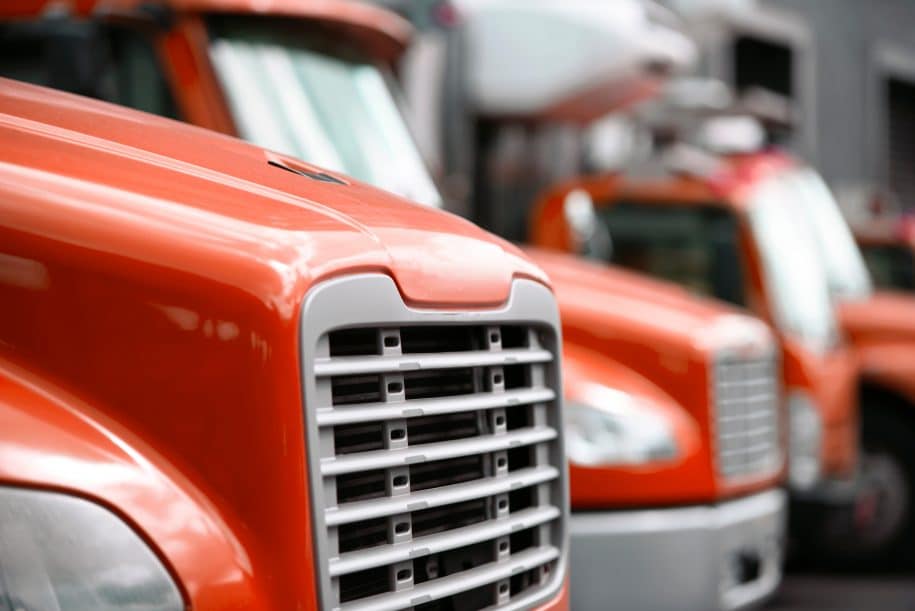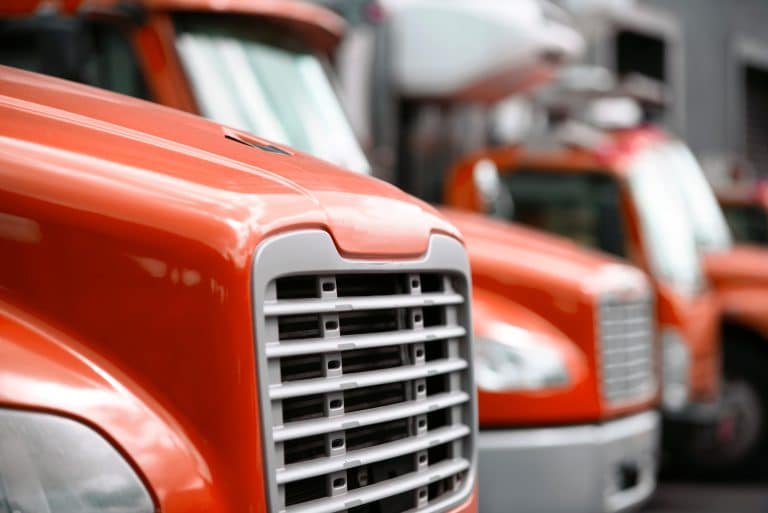 ELD Services & Devices
HOS247 is a top-rated, highly trusted company that creates solutions to help drivers meet Federal Motor Carrier Safety Administration (FMCSA) compliance. In addition to offering the best ELD solutions for small fleets, HOS247 offers dedicated support to help keep fleets
Read More »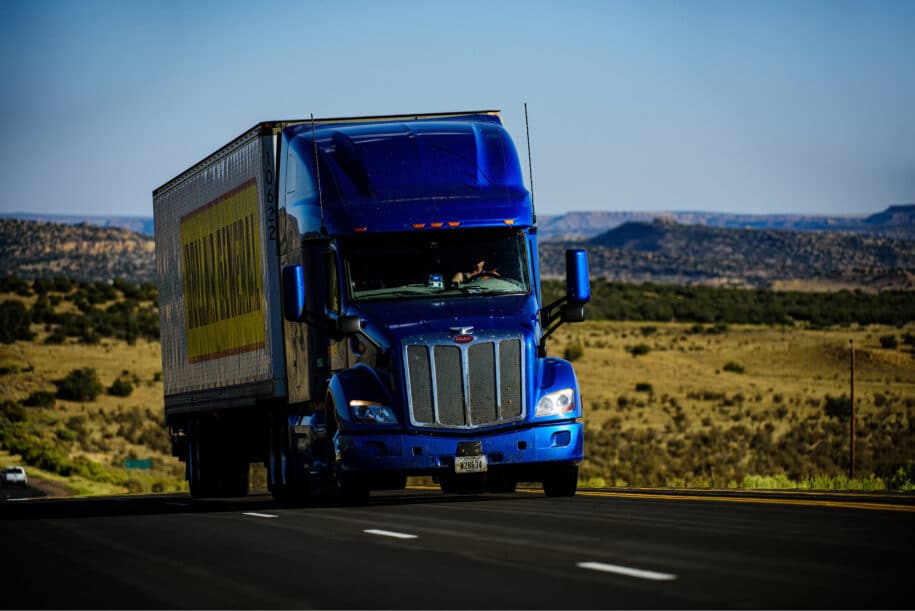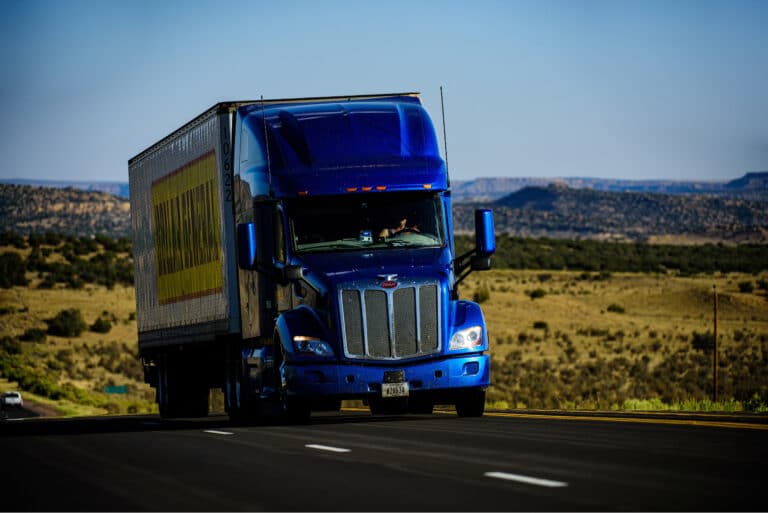 GPS Fleet Tracking Tips in Canada
If you are looking for ways to cut operational costs, increase fleet security and streamline workflows, you may want to learn more about truck monitoring systems available on the market. Enhanced with telematics technology, GPS devices for truckers allow motor
Read More »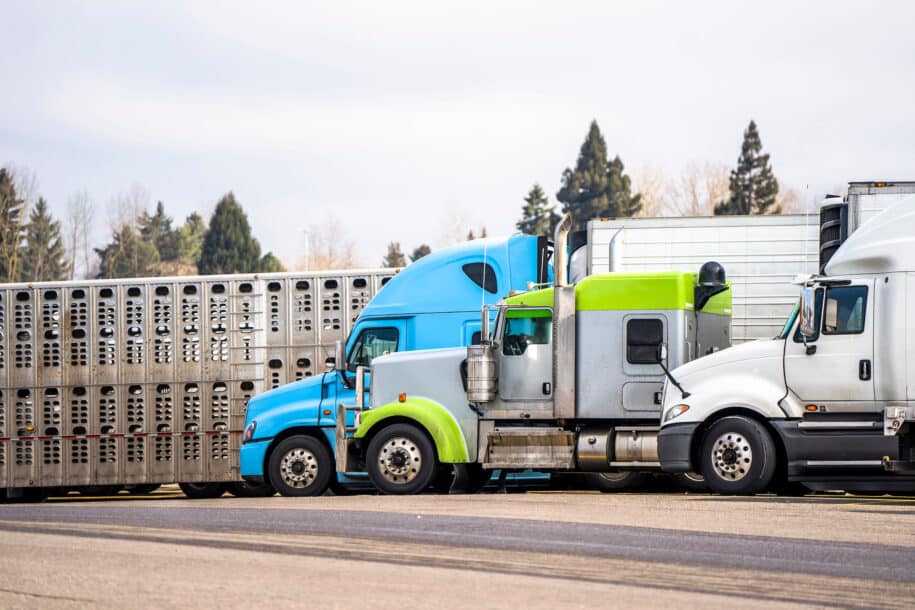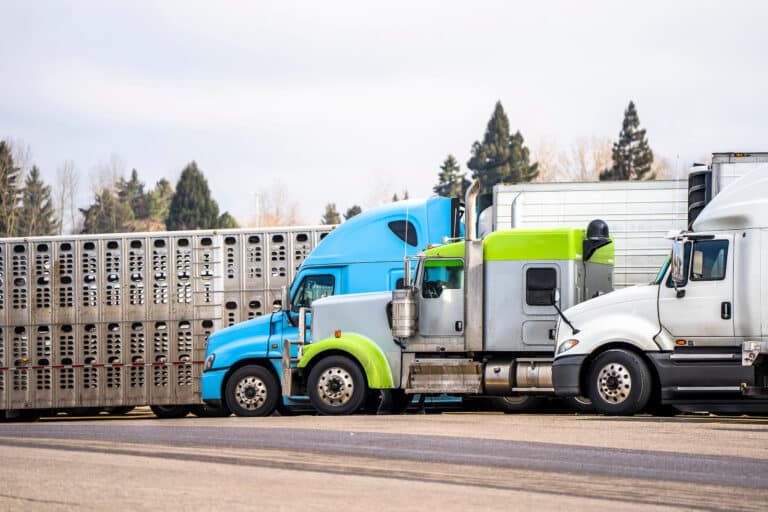 Fleet Management Systems & Features
GPS tracking systems for fleet management have become an essential tool in the Canadian trucking industry. They provide useful information about the fleet's trucks, including real-time locations and vehicle diagnostics, allowing carriers to optimize deliveries, load assignments, and other essential
Read More »