According to the ELD mandate, truck drivers in Canada will be required to use ELD log books to record hours of service by January 1, 2023. These devices collect data such as truck movements with GPS locations, miles driven, and engine hours to prevent drivers from exceeding the hours of service limits.
It is important to note that the definition of an electronic logging device differs between the United States and Canada. Drivers who must abide by the Canadian ELD mandate need to ensure that their elog meets the definitions set forth by the CCMTA as opposed to assuming that their current electronic logbook suffices, even if it meets the FMCSA's guidelines.
An ELD, according to Transport Canada, is a certified device or type of technology that connects to a vehicle and automatically logs a driver's time spent driving, as well as their and record of duty status (RODS). The CCMTA states that an ELD's recorded HOS and RODS data must have the ability to be accessed remotely by compliance managers and dispatchers, as well as on-site by the driver or an inspection officer. The capability to print HOS data on command isn't required  in the United States, whereas in Canada drivers must be able to produce either the display or a printout of the records.
How to Choose an ELD Logbook Provider?
Every registered ELD solution comes with a set of programmable hardware that synchronizes with the vehicle to transfer the data to the fleet portal or transport officers. Here is a brief look at the four components that make it possible for electronic logbooks to function:
Vehicle diagnostic port. This elog device connects to this port to extract information from the engine, such as engine start-up and stop and fault codes. The driver receives an alerts if any fault is detected in the vehicle.
Driver log hardware. This hardware integrates with the diagnostic port to record and maintain the overall status of the vehicle and send the information to a display (smartphone or tablet), including idling time, engine start and stop, mileage, etc. 
Electronic device. This is the display, which can be a smartphone or tablet that synchronizes with the hardware to allow drivers to manage and certify the logs or DVIRs. The device operates via Bluetooth or 4G Network.
Dashboard. The dashboard displays the status of the vehicle and the driver to the fleet companies or transport managers. The data from the vehicle is collected and transferred via the 4G Network.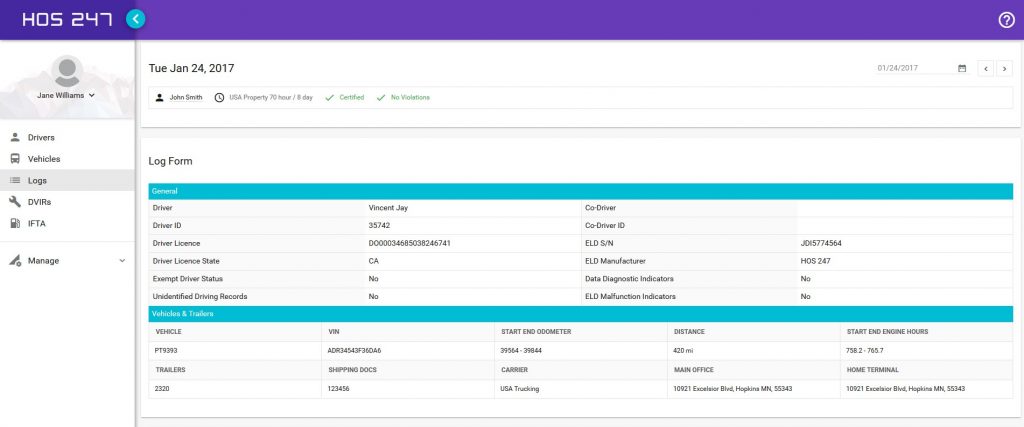 In order to choose the best provider for your trucking business, we suggest you look for the following characteristics:
Good reviews. Go by reviews on unbiased platforms such as Google Play Store and Apple Store. These reviews come from real users and will speak to how well electronic logbooks are working and won't be influenced by the ELD providers. HOS247 ELD reviews can be checked here.
High-quality support. Look for a provider that will be able to provide help quickly and efficiently. It can be a good idea to call the support line and make sure you can get someone on the line that can solve technical issues. Customer support is an essential part of ELD compliance, which is why we take it seriously at HOS247 and provide on-road multilingual assistance seven days a week.
Ease of use. If drivers do not like the logbook system, they will be hesitant to use it and may use it incorrectly. This can cause citations and the vehicle potentially being pulled out of service. Avoid this by going with an intuitive elog system. Managing and editing hours of service logs, creating DVIRs, dealing with inspections should be easy and simple even for non-tech savvy drivers –nothing more than a few taps in an app should suffice.
Nonproprietary hardware. Any kind of extra hardware exclusive to their brand will automatically drive up the cost. Go with a provider who allows drivers to use their own smartphone or tablet. It will work the same or better, and cost less. HOS247 offers flexible packages: use your own tablets or smartphones or select all-in-one Dedicated Unit ELD option.
No long-term contracts. Any provider with long-term contracts likely isn't confident in their service. Go with someone who does not lock customers and earns repeat business.
Long track record. After the mandate came out many new ELD providers cropped up. Go with someone who has been around longer than just a few years – they know the rules and exemptions the best and can manage this complex technology to benefit your business.
Transparent Fees. Some solutions have additional fees for things like device activation, installation, training, and implementation. Carriers need to be able to trust the logbook provider they employ, and transparency is the first step to establish trust.
Who Is Affected by the ELD Mandate and Who Is Exempt?
All motor vehicle carriers under the regulations of the Canadian federal government have to comply with the ELD mandate. Companies providing local transport within a province fall under provincial laws, while companies that offer extra-provincial transport services must abide by federal regulations. However, there are some exemptions, which include those vehicles on short-term rental (30 days or less), vehicle models made before 2000, and any vehicle that operates within a 160 km radius from the home terminal and is thus not mandated to keep logbooks. The home terminal is the business point where the driver usually reports to work. A temporary work structure that the company sets up for construction purposes can also be regarded as a home terminal.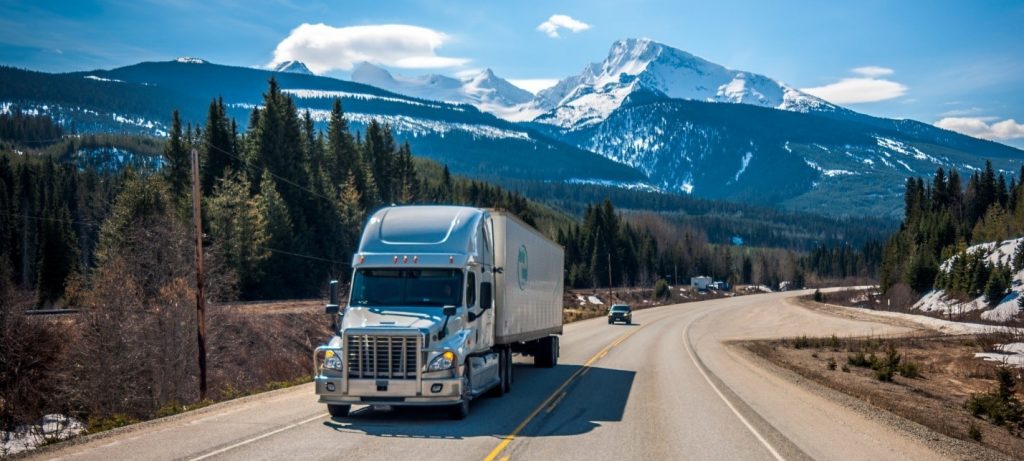 Every province will determine how it will follow the ELD driver logs regulations based on its preferences, so for provincial carriers, there might be no changes or provinces might decide to adopt legislations in harmony with the mandate.
Canada did its best to harmonize its ELD requirements with the ELD regulations of the United States to ensure smooth cross-border operations and encourage the use of one ELD device across both countries. However, the most notable difference between ELD requirements in the United States and those in Canada is the third-party verification. Canada requires that a certification body approve ELD logging devices and certify they meet the set standards.
What Is HOS247?
HOS247 is an electronic logbook provider that offers reliable and efficient ELD solution accompanied by top-rated customer support.  We know it can be frustrating to explain issues to several people when you call a support line, so we make it our priority that you can always reach a familiar voice.  Our support reps are available to help you quickly solve problems, track ongoing issues, and review how well proposed solutions are working. HOS247's team is fluent in English, Spanish, Russian & Polish, so drivers can get help even in any language they prefer.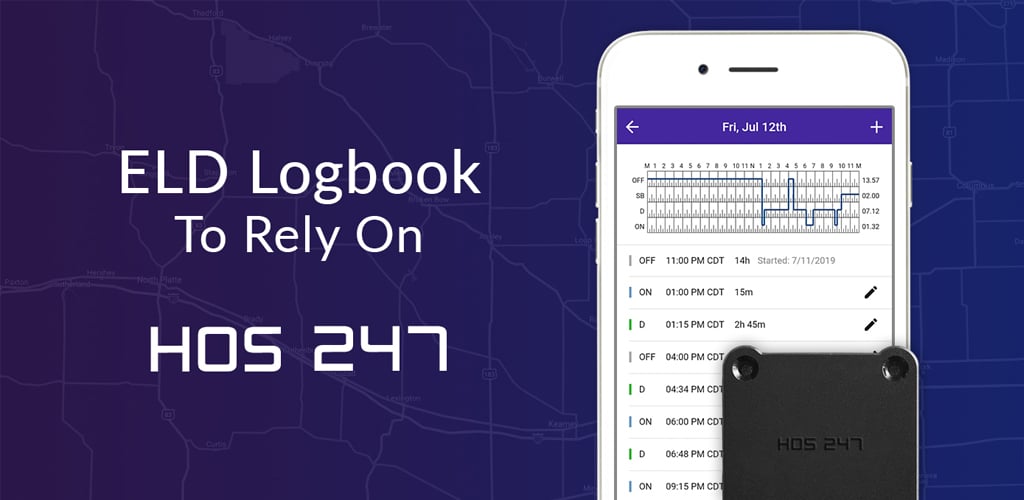 GPS Tracking
With GPS tracking, carriers can optimize driver planning and easily schedule routine vehicle maintenance. Using GPS tracking, drivers can receive concrete feedback on their performance and create easy-to-track goals for improvement.
IFTA Mileage Reporting
With electronic driver logs, transportation companies and owner-operators can automate IFTA fuel tax reporting and eliminate the time and paperwork collecting state mileage. When it comes time for the quarterly filing, all the mileage information is easy to access and organize.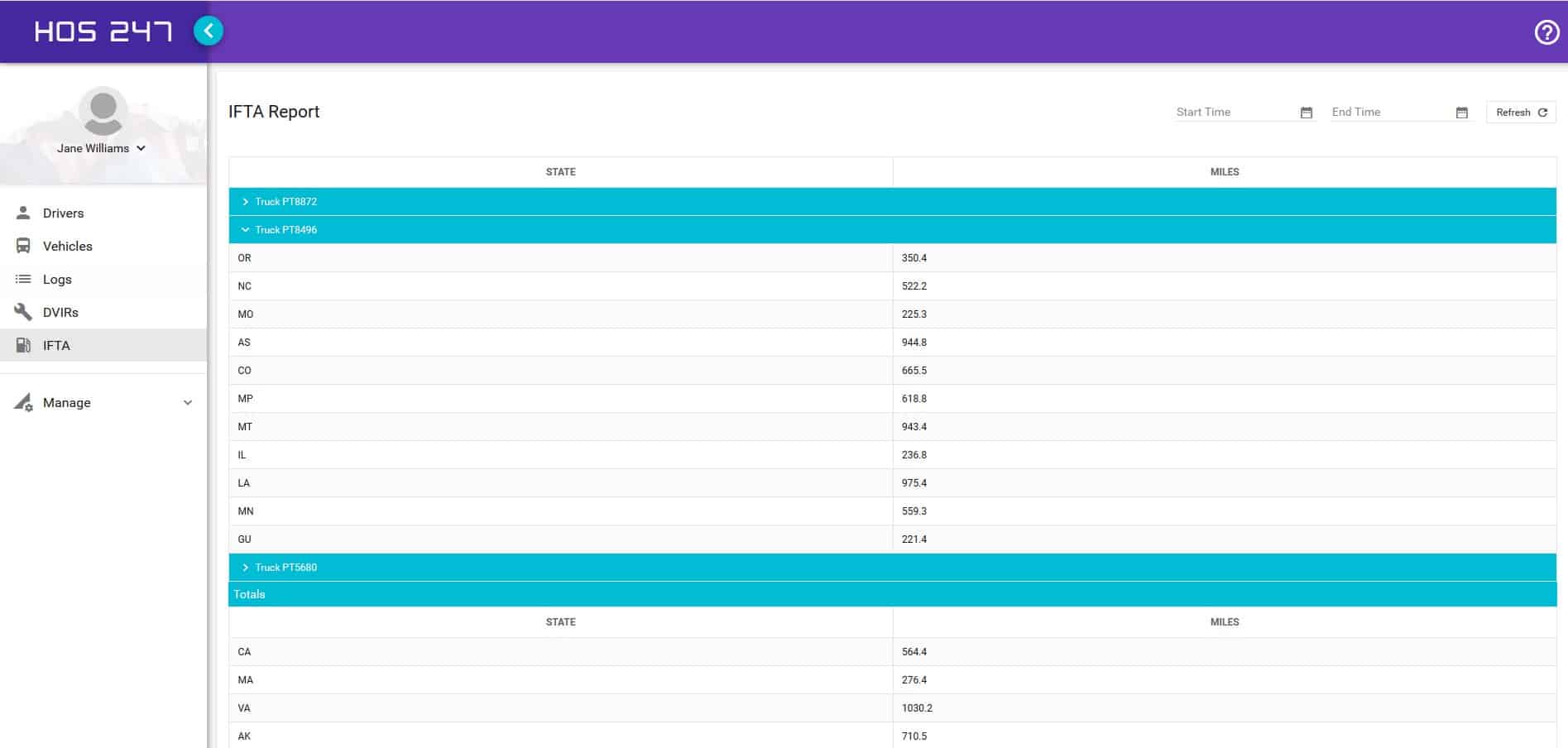 Dispatch Software for Trucking Businesses
ELD logbooks can help reduce the headaches that come with organizing dispatch. Carriers can easily monitor driver's availability and monitor job progress to better plan schedules. Trip delays are quickly identified and recorded. No more complicated spreadsheets to track driving times. 
HOS247 is a flexible and all-in-one transportation platform. HOS247 provides ELD Mandate logbooks, GPS Tracking, and IFTA mileage calculations. Drivers can either use HOS247 on their own smartphone or tablet or choose dedicated devices. HOS247 ELD logs are easy for drivers to use and offers flexible plans so you can scale up as your business grows.
"Awesome. Easy to install and use. Top notch customer service! I recommend it to everyone."


"Great company to deal with. The support team is very responsive and competent. They provided a great deal of education for our company."

"Customer service is great. They helped me to set up everything and showed how to edit my logs. Thank you."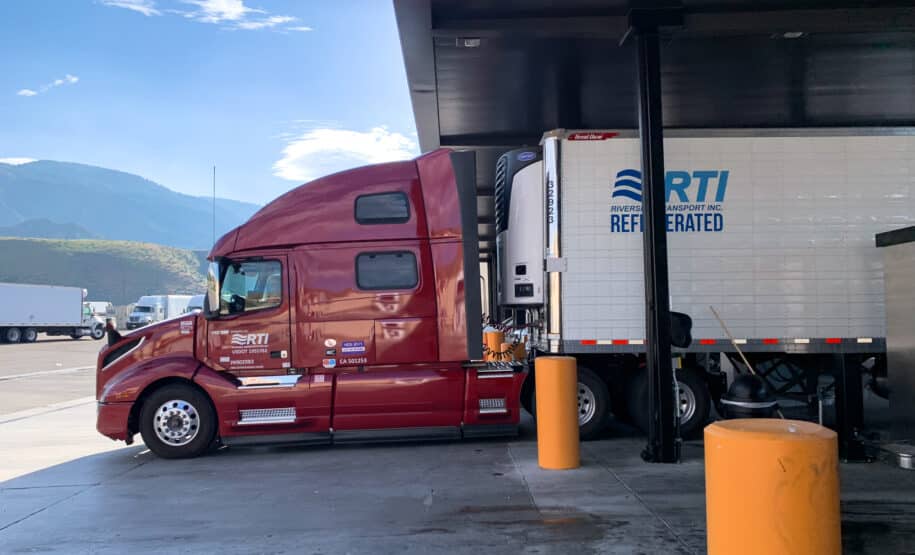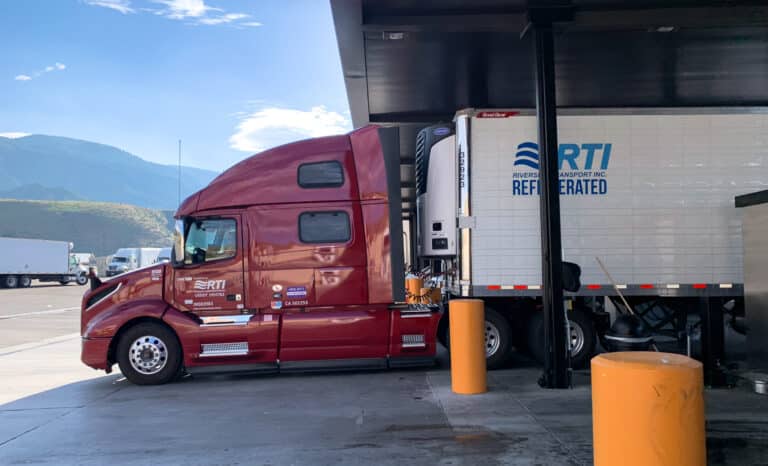 ELD Mandate Updates
What Is the Canadian ELD Mandate? The Canadian ELD mandate was announced on June 13, 2019, by the Canadian Minister of Transport Marc Garneau and went into effect on June 12, 2021. The progressive enforcement period announced by Canadian authorities
Read More »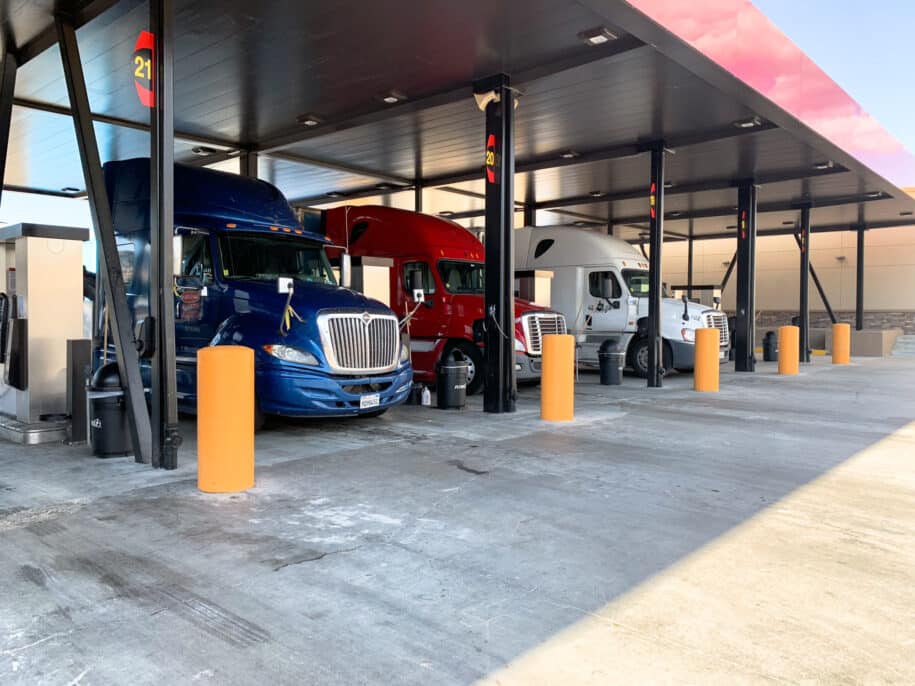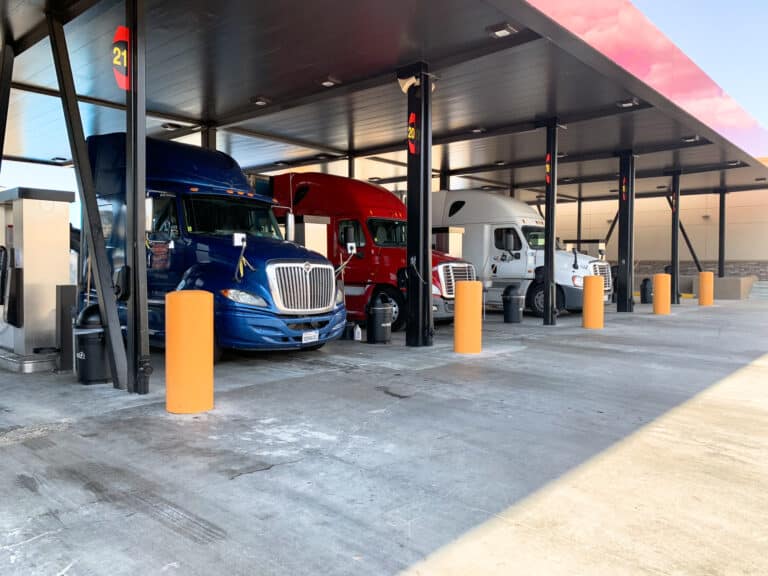 ELD Services & Devices
The Canadian ELD mandate final compliance phase is now almost in effect, but many trucking companies are stuck with outdated legacy providers and still have yet to make a move on the right compliance partner. They may not know whether
Read More »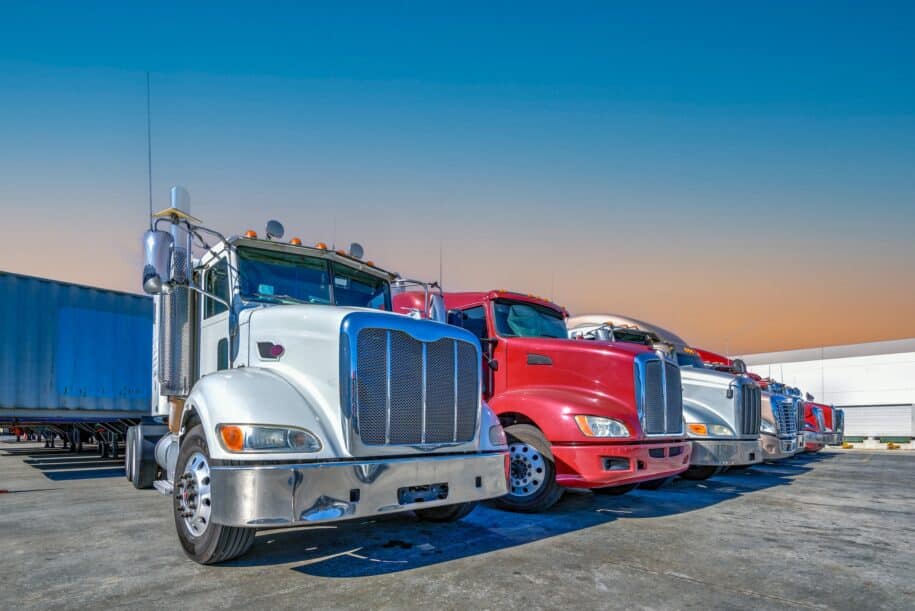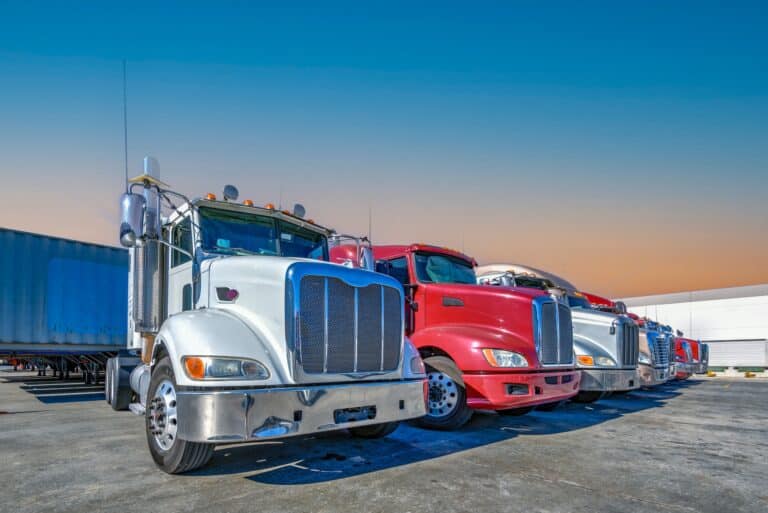 GPS Fleet Tracking Tips in Canada
Fleet managers and carriers come across multiple day to day operational tasks, such as vehicle maintenance, tracking assets, supervising, etc. These activities are all vital to the business, so they shouldn't be a challenge. Real-time GPS tracking can make those
Read More »