Drivers are subject to inspection by the FMCSA at any time. It is best to stay on the safe side, and that includes having a dependable truck driver log. To do that, drivers looking for an ELD should spend some time finding a provider that goes the extra mile to make sure that operations are done efficiently and in line with FMCSA standards. This article will discuss how the ELD mandate applies to trucking operations and what characteristics make an electronic logging device reliable and effective.
HOS247 Is a Reliable Provider to Comply with HOS Rules 
At HOS247, we have assembled a team dedicated to helping professionals in the trucking industry achieve their business goals. Our truck driver log is known for some specific advantages. We invite you to take a look at some of them: 
Top-rated customer support. High-quality technical assistance is a staple of our services. Our team is available to help manage your truck driver log whenever needed. If something happens during a call, do not worry; our policy is to call back and make sure your issue is solved. Our staff is available Monday through Sunday and speaks four languages: English, Spanish, Russian, and Polish. 
Easy-to-use elog. Drivers, owner-operators, and fleet managers have highly rated our log app for its straightforward and intuitive platform. You can check our ratings and fellow truckers' comments on the App Store and Google Play.
Dependable hardware. The equipment can be installed in minutes and it is of the highest quality. Link the device to your tablet or smartphone using Bluetooth, and the system is ready to go.  
Flexible plans and trial period. No contracts, no pressure. We let the quality of our logbook speak for itself, so there is no need to lock customers into long contracts. You can also take two weeks to try out HOS247, explore the features and get a sense of the logbook's tools. If you decide it is not for you, you may return it and get a refund. No questions asked.
Extra features. The HOS247's logbook can be enhanced with GPS Tracking, IFTA mileage calculations, fault code detection, idling reporting, and more. These tools enable complete visibility of the fleet and help you better organize trucking operations.
Compliance with the ELD mandate. This is a basic but essential expectation for a truck driver log. The HOS247 elog has been extensively tested and has proven to comply with all FMCSA requirements and regulations.
How Are Elogs Different From Paper Logs?
For a long time, hours of service records were kept on paper. Today, technology has come a long way to make this critical task more manageable for the trucking sector by introducing the use of the electronic truck driver log book. For both paper and electronic logs, the driver status can be seen on a grid that has one box for every hour in a day and four sections for every different driver status: off-duty, sleeper berth (if a berth is used), driving, or on-duty. Note that this truck driver log has to be updated to the last status change at all times. When using a paper log, this data has to be recorded by hand, but it will update automatically with an electronic logbook, as the device is connected to the engine. 
The FMCSA allows some ​exemptions to the ELD rule, including:
Short-haul exemption. Drivers that cover shipments within a 150 air-mile radius from their work location.
8-day exemption. Drivers who keep RODS for less than 8 days in a period of 30 days.
Drive-away-tow-away exemption. This applies to deliveries in which the vehicle driven is the commodity.
Manufacturing date. Vehicles with engines manufactured before the year 2000.
Even though the ELD mandate states that most commercial vehicle drivers must use an electronic logging device, it is important for drivers to know how to fill out truck driver log book grids on paper in case of an elog malfunction. ​​DOT regulations state that drivers must notify their carrier of ELD malfunctions. From that moment forward, the driver must record RODS on paper logs until the device is functional once again.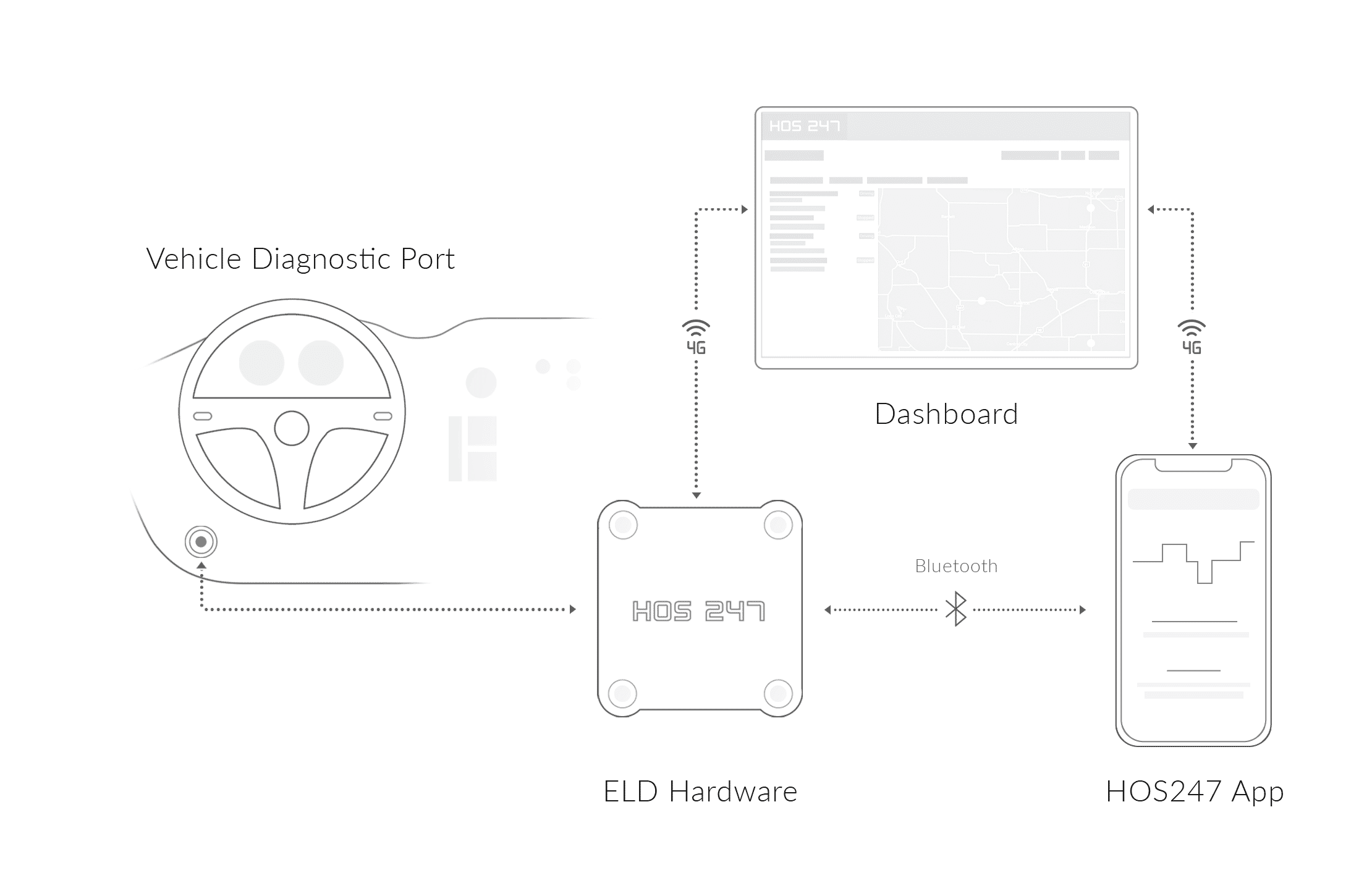 Do Elog Apps Comply with FMCSA Standards? 
According to the FMCSA, a compliant electronic truck driver log is an engine-connected device that directly records HOS data. This device must be tamper-resistant. The engine sends information using the hardware piece, and the log app receives and displays it on a screen. However, the app only acts as the receptor part of the system, so it cannot comply with the standard on its own. When combined with the engine hardware, the communication loop between the truck and the mobile screen is complete. That being said, a mobile elog app complies with FMCSA rules only when part of a complete electronic logging system.
Should Truckers Choose Android or iOS Apps? 
For some time now there has been a heated debate about which apps are the best: Android or iOS? This is especially true for truck driver log book software, and the answer depends on case-specific situations. Each driver should choose the operating system they are most comfortable with. A dependable truck driver log should be available for both operating systems to accommodate the driver's preference. Fortunately, the HOS247 app runs smoothly on both its Android and iOS versions so drivers are free to use whichever is compatible with the tablet or smartphone of their choice.
Additional Features of an Elog App
An ELD system can make operations more efficient and plan trucking activities in great detail. It is well worth the time to find a truck driver log solution with extra features such as: 
GPS tracking. A GPS can add value to your elog solution and help increase profitability. This is a tool that comes in handy for fleet managers to remain informed on the location of vehicles in real time.
IFTA calculations. HOS247's feature for tax reporting can automatically calculate miles driven per jurisdiction. Reports can be seen in detail, and summaries can be filtered by date or vehicle.
Automated DVIRs. With this feature users can add, edit and review their inspection reports easily to facilitate maintenance and prevent vehicle breakdowns.
Fault code detection. Alerts will let drivers know if there is an issue that could affect the operation of the vehicle.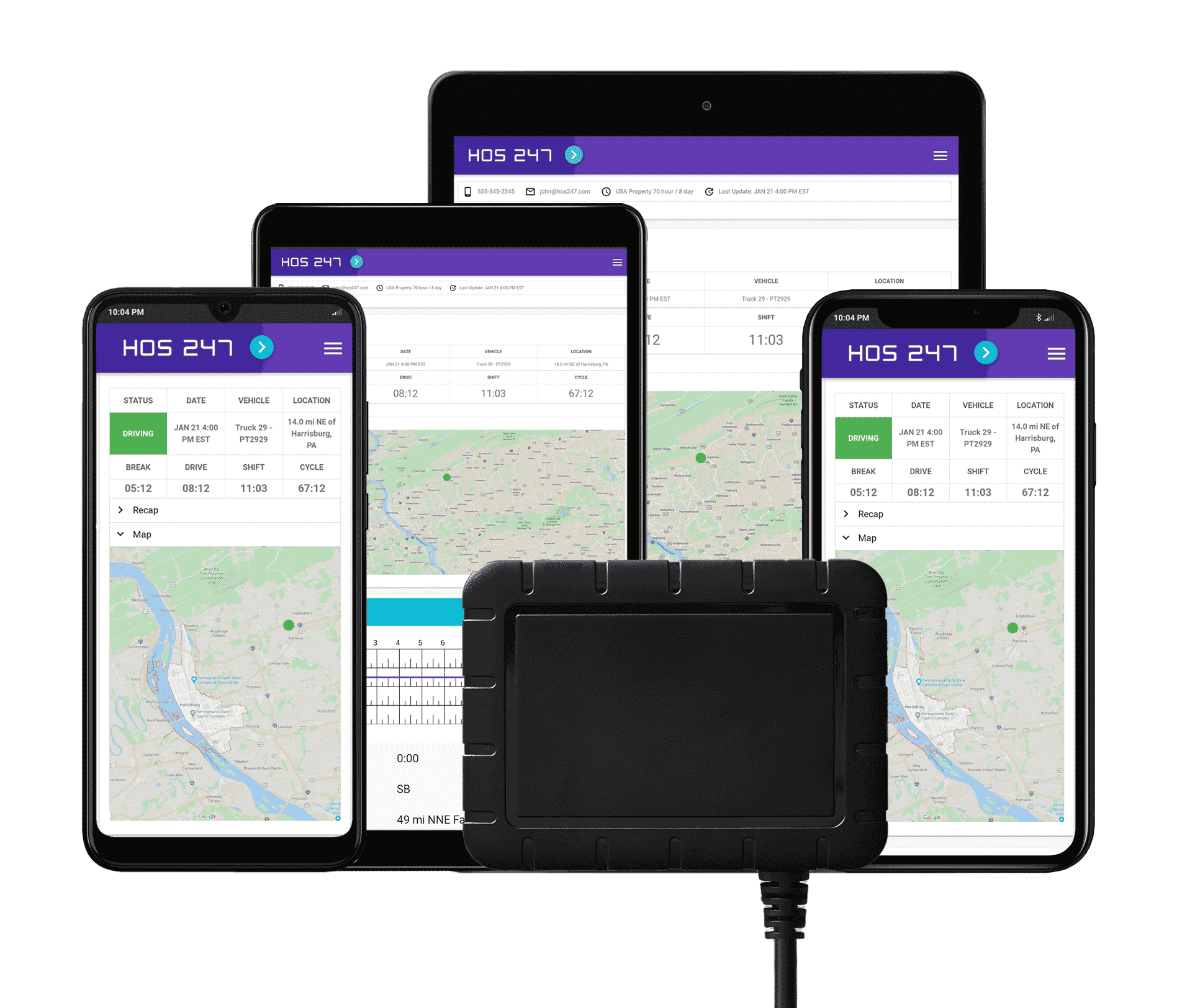 ELD Compliance Timeline 
The ELD mandate in the United States was rolled out in a few stages. To make this process clear, this timeline lists the steps taken and how the mandate came to require operational commercial motor vehicles to use electronic logbooks. 
Enactment and notice. The FMCSA originally enacted the ELD mandate in February of 2016. The older methods of recording hours of service had to be replaced with a truck driver log by law. This was the original notice, but drivers all over the country were given some time to adopt this standard.
General compliance. The deadline for general compliance established for commercial vehicles that were not exempt was December 18, 2017. Carriers were then required to use approved AOBRD, EOBRD, or registered electronic logging devices no later than this date. 
Full compliance. Finally, all vehicles that equipped AOBRD or EOBRD devices were required to upgrade or replace their solutions with an ELD system approved by the FMCSA by December 16, 2019.
"Awesome. Easy to install and use. Top notch customer service! I recommend it to everyone."


"Great company to deal with. The support team is very responsive and competent. They provided a great deal of education for our company."

"Customer service is great. They helped me to set up everything and showed how to edit my logs. Thank you."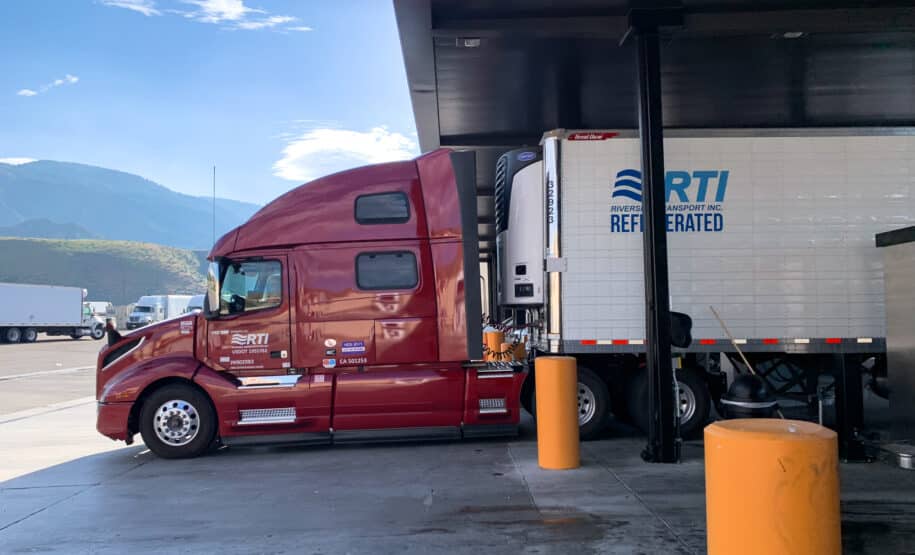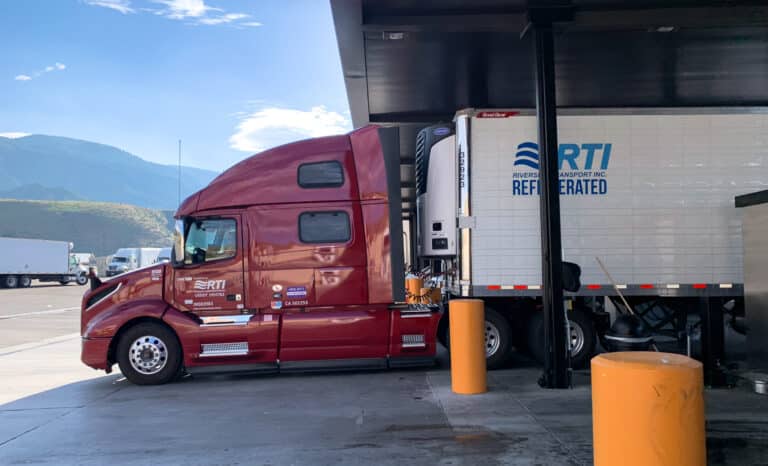 ELD Mandate Updates
What Is the Canadian ELD Mandate? The Canadian ELD mandate was announced on June 13, 2019, by the Canadian Minister of Transport Marc Garneau and went into effect on June 12, 2021. The progressive enforcement period announced by Canadian authorities
Read More »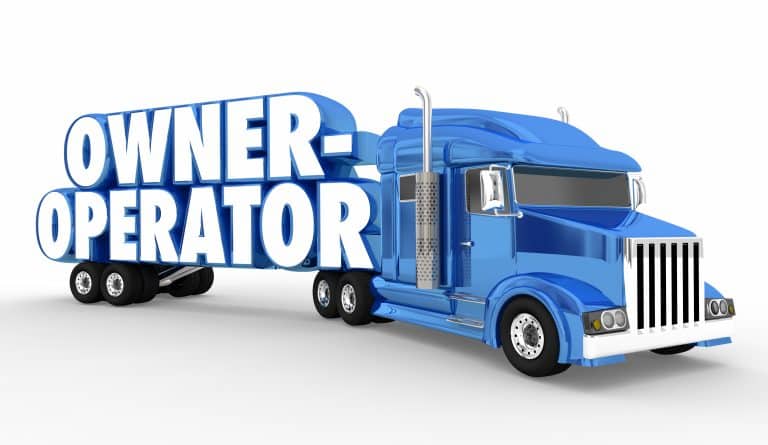 ELD Services & Devices
For owner-operators to comply with the Transport Canada electronic logbook rules, you will need to have a good electronic log to track your hours. This will also help you stay competitive and safe while working in the industry. The ELD
Read More »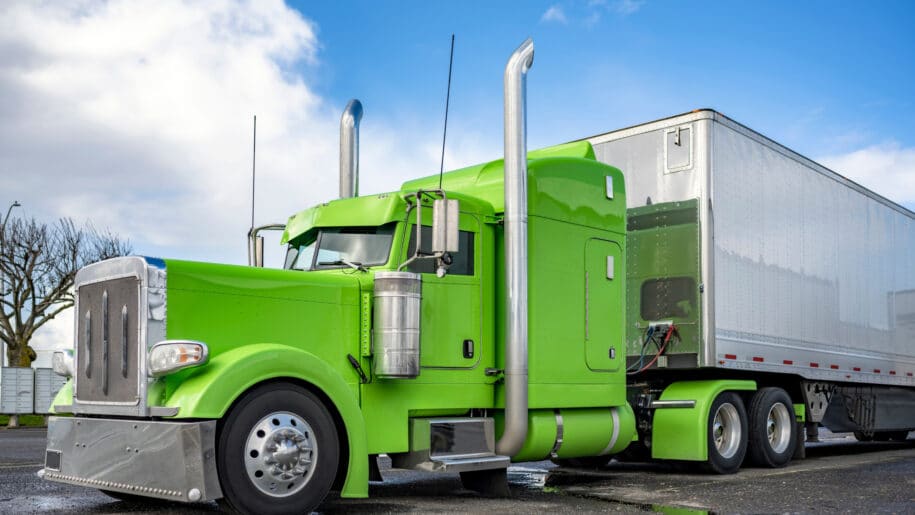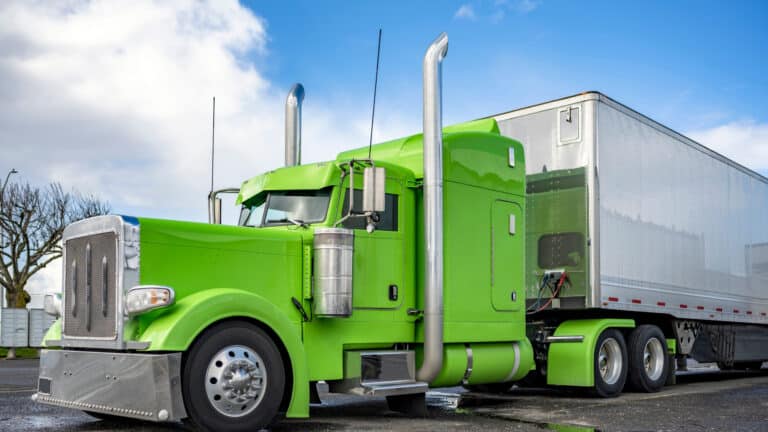 ELD Services & Devices
With the elog mandate in effect, business owners risk facing serious penalties and expensive fines for non-compliance, so the reliability of an electronic logging device has become one of the most crucial characteristics to consider. Are you a motor carrier
Read More »