In preparation for full enforcement of the ELD, Canadian carriers are looking for reliable and easy-to-use electronic logging systems. Bring your own device (BYOD) solutions can be a good idea, especially since they allow drivers to use their own phones instead of the carrier having to buy dedicated tablets. However, some logbook apps may not be compatible with Android smartphones or tablets. If you are looking for a reliable vehicle logbook app for Android, keep reading.
Compatibility of Logbook App for Android
The fact is that ELD apps cannot be Transport Canada compliant on their own, but only as part of an electronic logging system. An elog app cannot record drivers' hours of service (HOS) and keeps records of duty status (RODS) from information derived from the engine. An ELD app for Android needs to be synched to the hardware that connects to the vehicle's diagnostic port to be compliant. The system as a whole must be certified. 
If the logbook app for Android is part of a certified electronic logging system and synchronized with the hardware needed to report all HOS information, then it is considered to be compliant. The elog app works simply as a display, allowing the operator to see and manage their driver logbook on a smartphone. When operated with or as a part of a certified ELD system, the logbook app for Android is compliant as well.
According to Transport Canada, all carriers are responsible for ensuring that their driver logbook is compliant with the mandate. To verify the device's certification, you can visit the official website.
Benefits of HOS247 ELDs
An electronic logbook helps carriers avoid compliance issues and can also fast-track fleet operations and boost overall productivity. Several providers in the market supply devices, but only a few offer feature-loaded logbooks. HOS247 is one such provider offering a highly advanced electronic logbook with quality technical support. Carriers can manage their fleets more efficiently and productively with an easy-to-use ELD app for Android. The following are some benefits of HOS247 electronic logbooks:
Reliable logbook app for Android. HOS247 offers a top-rated logbook app for Android. It allows the driver to manage logs with only a few clicks. They may accept the log or choose to edit it. The data is then automatically saved. 
On-road driver support. Our customers receive support seven days a week from multilingual specialists. Our reps are trained to answer any question about logbook functioning or compliance to help you stay safe and on your way.
Durable hardware. The HOS247 ELD system can be installed in minutes and functions almost immediately after it is switched on. It syncs to a smartphone or tablet via Bluetooth and operates through the logbook app for Android or IOS.
Advanced fleet manager portal. HOS247 provides an intuitive online portal for fleet managers. The panel synchronizes with all the electronic logging devices used by the company to allow full visibility. Managers can monitor driver HOS, vehicle inspection reports, idling time, and much more through this portal.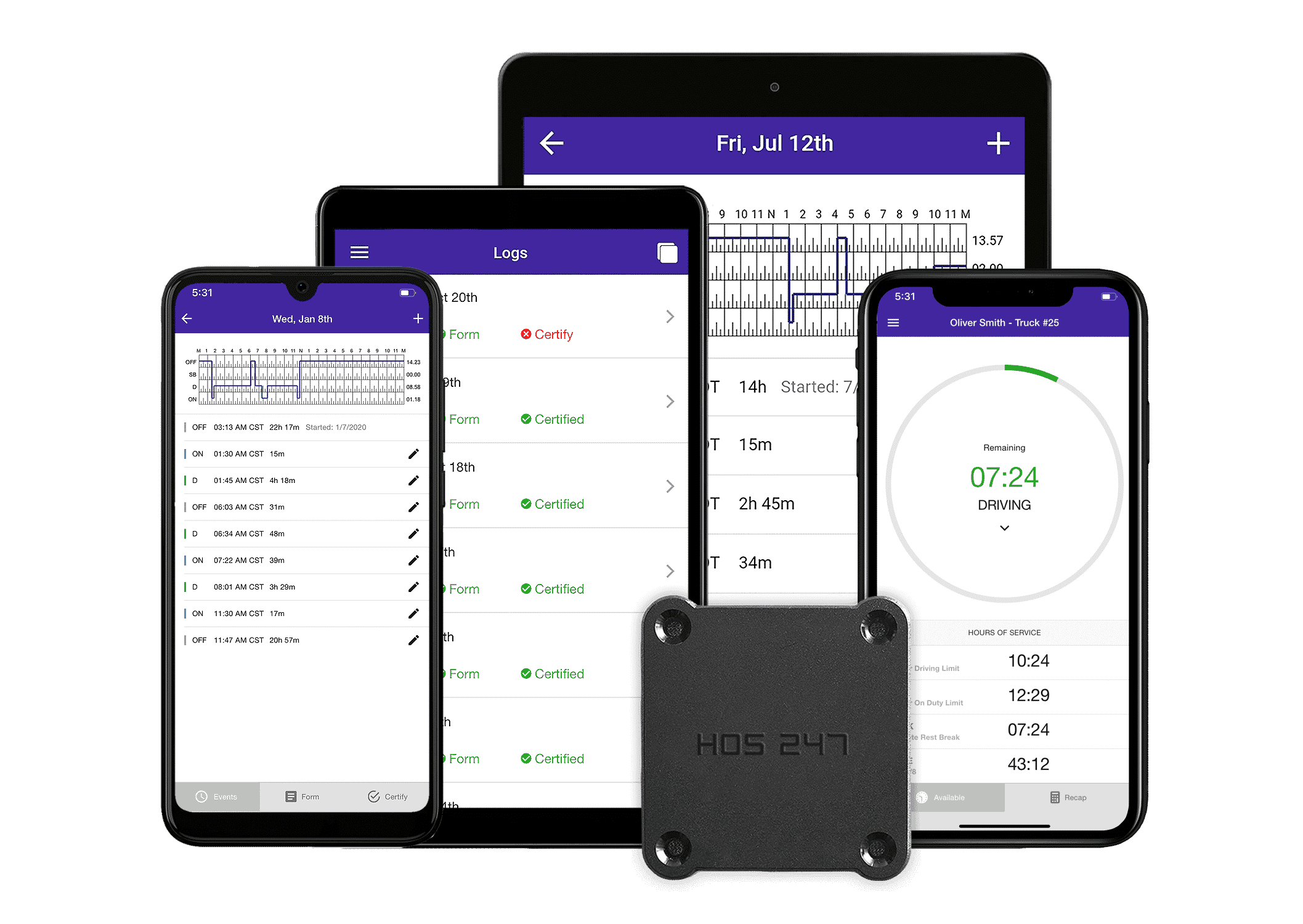 Additional HOS247 ELD Features to Scale-Up Fleet Operations
HOS247 understands that every fleet's requirements increase with its growth. That is why we include some additional features to make it worth your while. These features can be added to your existing HOS247 ELD solution as needed.  
Real-time GPS tracker. With the real-time GPS tracker, fleet managers can constantly monitor the location of their vehicles. This prevents non-permitted use of vehicles after working hours and helps bring down fuel wastage. The GPS tracking system can prevent vehicle theft, increasing fleet performance and security. 
Automated IFTA calculations. Maintaining error-free IFTA reports can be difficult for fleet managers and drivers. HOS247 ELDs can be upgraded to record the distance driven per province automatically. This feature eliminates human error and lowers audit risks. 
Vehicle diagnostics report. The logbook helps you keep track of fleet maintenance and allows you to schedule preventive actions to reduce events of vehicle breakdown.
Fast-track dispatch. Dispatch involves a lot of paperwork and communication. Sometimes dispatchers can face a difficult time tracking a vehicle and assigning a job. With the HOS247 features, dispatchers can use GPS to track available trucks and drivers with enough driving hours to assign loads efficiently and provide a more accurate ETA to clients.
ELD Mandate in Canada
The ELD mandate will require all commercial vehicle drivers to switch to certified electronic logging devices instead of paper logs, or automatic on-board recording devices come January 1, 2023. The mandate states that: 
All commercial vehicle drivers should use certified ELDs to record the duty hours; no paper logs will be accepted after the ELD mandate deadline unless a valid exemption applies.
The device should automatically record vehicle movement as driving time and prepare the RODS.
The ELD system must be able to generate an output file and transfer it to a safety official in case of a roadside inspection.
HOS Trucking Exemptions 
To ensure road safety and reduce accidents, Transport Canada has issued a set of rules regarding HOS. These rules are intended to reduce driver fatigue and must be followed by carriers and owner-operators to avoid fines. In exceptional cases, some restrictions do not apply, such as:
Emergencies. In an emergency, driving is allowed past the time limit until the occupant(s) of the vehicle have reached a safe destination. 
Adverse driving conditions. In case of adverse driving conditions, driving time may be extended by no more than two hours. This is only if the trip could have been completed in normal conditions. The driver must still take the 8 consecutive off-duty hours.
Installation of the HOS247 ELD
HOS247 elogs are designed for simple installation. Most of the driver logs can be managed through the user-friendly ELD app for Android. Here are the step-by-step instructions to install the hardware and connect it to the HOS247 drivers daily log app.
1. Logging into the Web Portal 
Visit portal.hos247.com and log in with the customer credentials provided on purchase.
Click "Manage" and enter the required information about the company, vehicles, portal users, and drivers. Also, as per FMCSA regulations, portal users and drivers must have separate credentials for login, so the customer credential does not apply to them. Use different emails for portal users and drivers.
2. Installing the ELD Hardware 
Start by plugging the device into the vehicle port using a 9-pin cable. Do this before turning the vehicle on and running the driver daily log app. Use 6-pin or 16-pin adapters if needed and 16-pin OBD2. The dual fastener can be used for dash mounting. 
The slowly flashing green LED is an indicator that the device is powered. The flashing red LED indicates that the internal GPS is in acquisition mode. A solid red LED means the signal is locked, and the installation process can be followed without waiting for the GPS to lock. 
It's time to turn on the engine of the vehicle. 
As the green LED becomes solid, the device is registered to the vehicle. The ELD app for Android or iOS can be turned on now. 
From this point on, the logbook will start recording the information it requires from the vehicle like VIN. It will communicate with the ELD app via Bluetooth. Note that due to fluctuation in power, the LEDs might stop flashing. 
3. Setting up the Logbook App for Android 
Download the HOS247 elog App from Google Play. 
Switch on the Bluetooth on a tablet or smartphone. Never pair the Bluetooth in Tablet/ Phone settings. The connection will be established through the drivers daily log app. The smartphone may ask for permission to switch the Bluetooth on, which should not be allowed. 
Log in to the logbook app for Android with the given credentials as per FMCSA regulations. 
Select a vehicle from the list. 
Enter the MAC address listed on the device. 
Bluetooth indicator will appear at the top right corner of the ELD app for Android. This means the installation is complete, and the electronic logbook is ready to use. 
"Awesome. Easy to install and use. Top notch customer service! I recommend it to everyone."


"Great company to deal with. The support team is very responsive and competent. They provided a great deal of education for our company."

"Customer service is great. They helped me to set up everything and showed how to edit my logs. Thank you."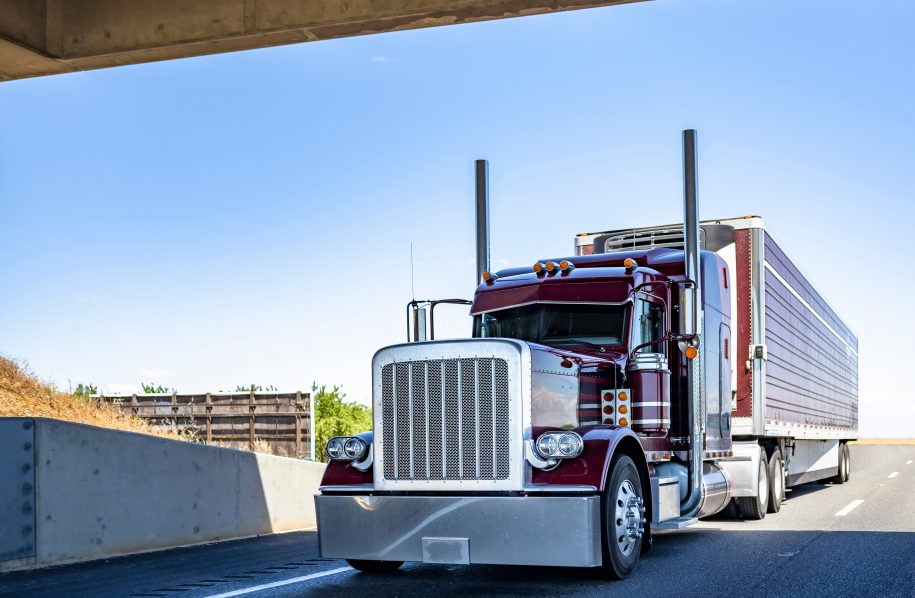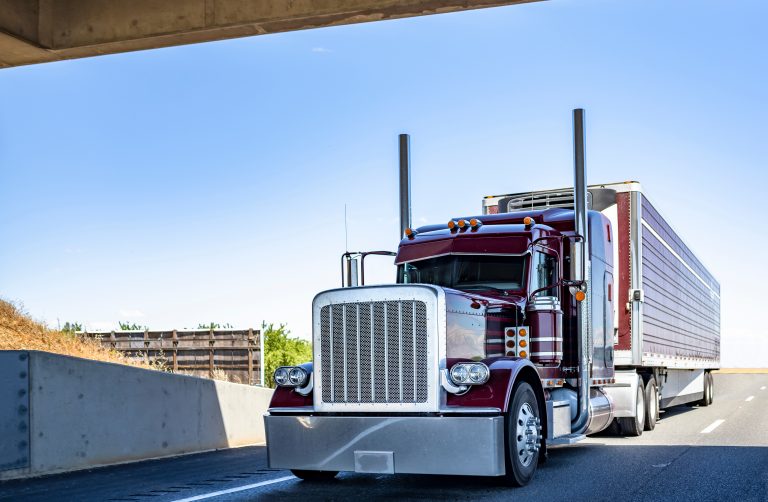 ELD Services & Devices
Electronic logging devices will soon be the legally required way to record drivers' hours of service. If you're on the lookout for a new elog option for your fleet or trucking company, then you need to find ELD devices for
Read More »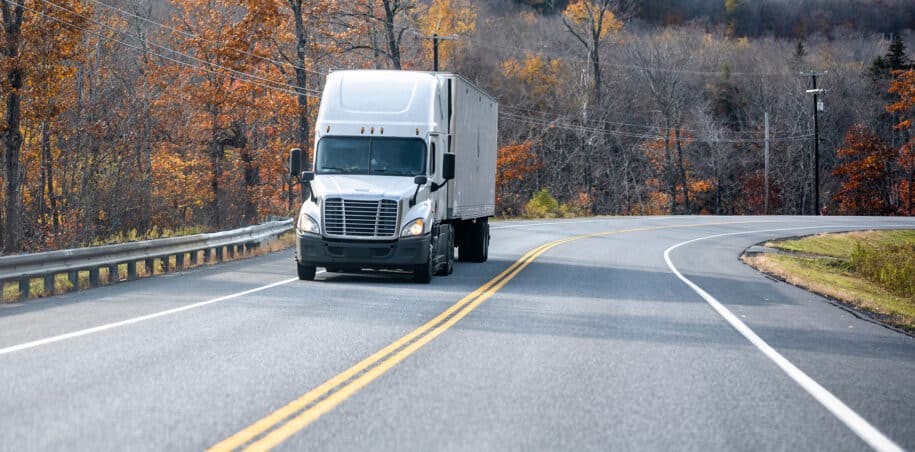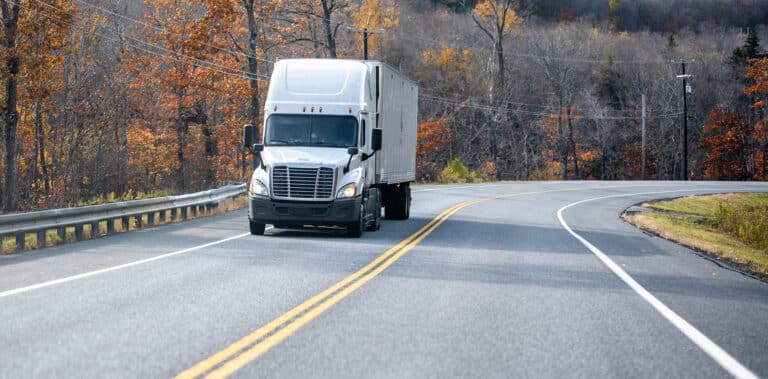 ELD Mandate Updates
Transport Canada has issued the federal ELD law, which will be fully enforced starting January 1, 2023. It will require commercial motor vehicle (CMV) operators to use electronic logging devices  instead of paper logs to record their driving hours.   Elogs
Read More »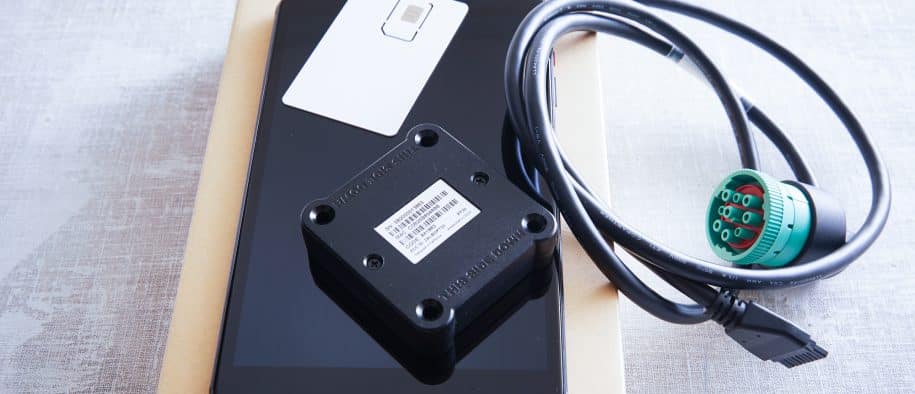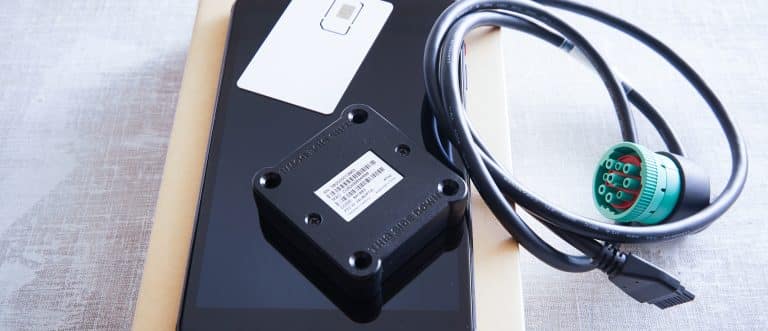 ELD Services & Devices
When it comes to maintaining a trucking company, every business owner needs to ensure that they have the best equipment and software available. Finding out which providers meet and exceed industry standards can help business owners make wise decisions. The
Read More »