Most commercial motor carriers and drivers need to comply with the Electronic Logging Device mandate, but there are some exceptions. This article discusses who is required to comply and why they should make the switch to better electronic logging devices sooner than later.
Who Must Comply With the ELD Mandate?
The ELD mandate requires compliance from the majority of commercial drivers who are under the requirement to maintain records of duty status (RODS). This includes truck drivers and commercial bus drivers in not only the U.S., but also who are domiciled in Canada and Mexico. The following exceptions exist, however:
 Drivers of vehicles that were manufactured before the year 2000
Drivers with short-haul exceptions, as they may continue the use of timecards
Drivers who utilize paper RODS for eight days or less every 30-day period
Drivers who deliver vehicles as commodities through drive-away-tow-away operations
How to Quickly Determine the Need to Comply
The quickest way to determine whether compliance with the ELD mandate is necessary is to consider whether hours of service (HOS) and/or RODS are required. If they are, it is likely that compliance with the mandate is also required. Interstate drivers are under HOS regulations if:
They drive a vehicle that weighs over 10,000 pounds
They drive a vehicle with a gross vehicle weight rating (GVWR) or gross combination weight rating (GCWR) of 10,001 pounds or more
They drive a vehicle used to transport 16 or more passengers without compensation
They drive a vehicle used to transport 9 or more passengers for compensation
They transport hazardous materials in a quantity that requires placards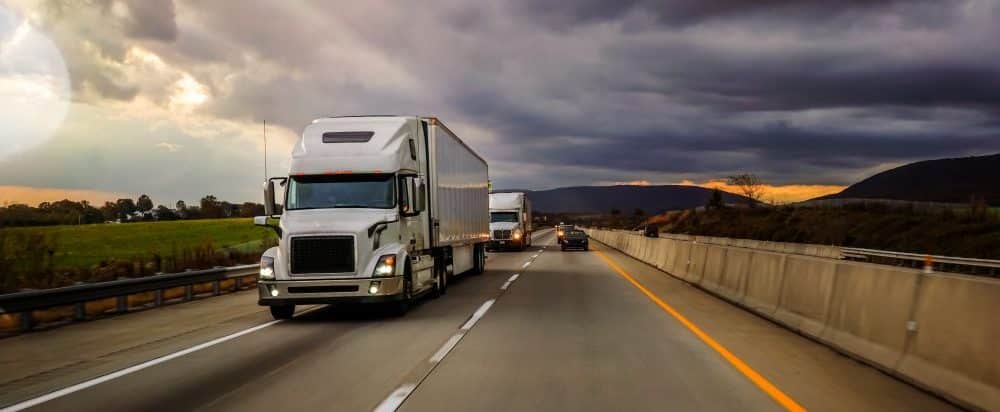 Carriers that do any of the above must maintain 24-hour RODS unless they operate as a:
Oilfield carrier
Driver-salesperson with a total driving time of 40 hours or less within seven consecutive days
Short hauler (CDL operators who drive within a 100 air-mile radius of their base or non-CDL operators who drive within a 150 air-mile radius of their base)
For the most part, any driver required to file RODS is required to have an ELD by law, whether just one driver with a one-man operation or an owner of a large fleet. Those drivers who have already implemented the use of automatic on-board recording devices that comply with the FMCSA's standard have already realized savings related to paperwork, safety and compliance. Switching to an ELD can prove to be even more beneficial instead of waiting until after the grandfathered period.
Why Switch to Better Electronic Driver Logs?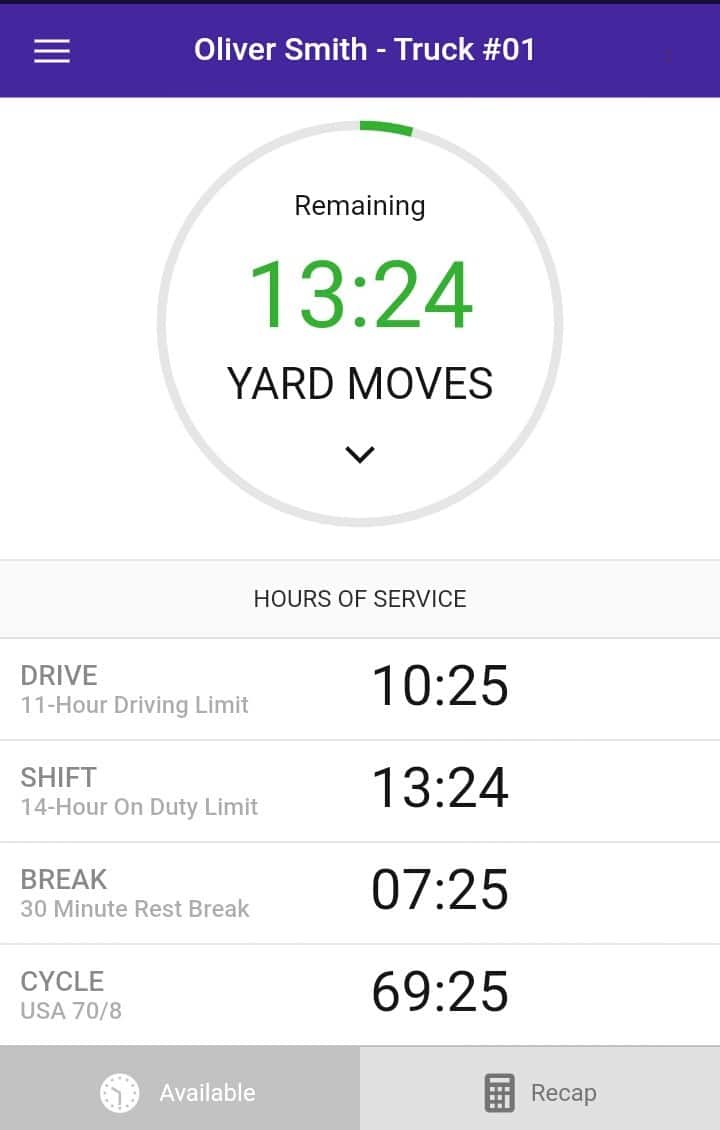 If the threat of being put out-of-service by DOT enforcement officials isn't enough, there are plenty more reasons to switch to better ELDs. Without the right paperless logbook solution, drivers are at risk of rushing to comply with the law and, as a result, purchasing an ELD that is unreliable, difficult to use or even non-compliant. Therefore, it is important to realize that one ELD may be completely different from another. Drivers should consider not only the features of the ELD, but also the ease of use, reviews from other drivers and support after the sale.
Even drivers currently using ELDs may want to consider switching to better electronic driver logs. Here are four examples of when it might be time to change providers:
Lack of support — With some providers of elogs solutions, it can be difficult to reach someone when technical support is needed. Having a driver on the road with questions about their daily log app, for example, who isn't able to reach support when needed can be an expensive waste of time. The ELD provider should be accessible and should be familiar with driver logbook rules.
Complicated system —The ELD should make it easier — not more difficult — for fleet managers to locate truck driver e-logs from past days as well as pull a list of violations that may have occurred during a specific period of time. The provider may also furnish fleets with an ELD log sticker to show that the fleet is compliant with the ELD mandate.
Not driver-friendly — If drivers are spending too much time maintaining logbooks, it is time to find a better ELD provider. Keep in mind that drivers who have been on the road a while may not be happy about switching to electronic logbooks if they've been using their logbooks for years. An ELD should make it easier for these types of drivers to make the transition.
Complicating pricing — If an ELD provider's price is too good to be true, chances are they might have hidden fees within their pricing structure. Question all fees and make sure the provider is trustworthy before signing anything. An ELD provider who promises low fees and then surprises you with hidden add-on fees should not be trusted with something as important as ensuring your fleet is compliant with the ELD mandate.
What other features are needed for your trucking operations?
The best ELD providers provide complete trucking solutions as opposed to simply offering a driver's daily log app. There is no reason to have separate devices and apps for different driving functions when they can all be packaged on one convenient tool. In addition, the provider should not only be familiar with driver logbook rules, but also offer features to make driving and managing a fleet easier and safer.
Some examples of additional ELD features to consider include:
GPS tracking to help optimize planning, maintain vehicles and review routes
Automated IFTA mileage reporting to make it easier to collect fuel receipts and collect state mileage
Dispatch features to make administrative tasks easier
Dispatch features are big selling points for ELDs. HOS247 ELD can help fleet managers assign jobs to the right drivers and plan their entire routes for them. It can also help with monitoring a job's progress and identify jobs/loads that haven't yet been assigned.
What is HOS247
HOS247 provides ELDs that meet the ELD mandate requirements set by FMCSA. In addition to ELDs and FMCSA compliance under the HOS final rule, HOS247 also offers fleet management services. While there are various ELD providers out there, HOS 247 gets rid of any guesswork by offering benefits that other vendors don't have. Here are just a few:
Zero contracts
Driver-friendly apps
Hassle-free return process
Dedicated support managers to help truck drivers manage their logs
A multilingual support team
Multifunctional dispatch feature
How to Install HOS247 ELD
Installing a HOS247 ELD is a simple three-step process.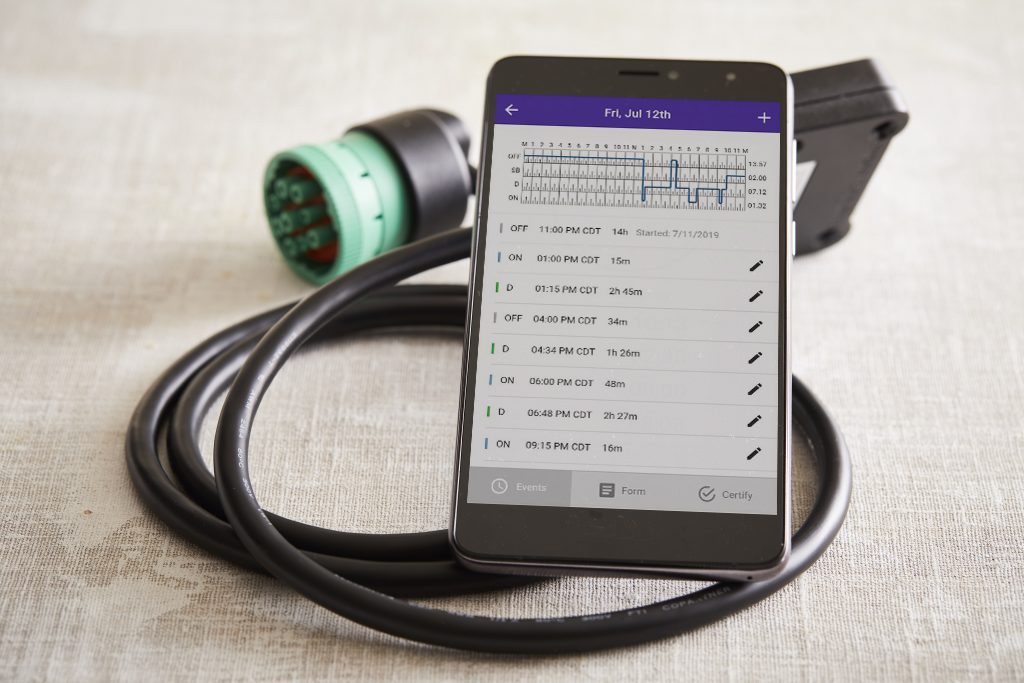 Set up via the web portal by:
Going to HOS247 portal and logging in with the credentials provided.
Clicking on "Manage" and updating your company's information to include vehicles, portal users and drivers.
It is important to note that drivers and portal users must have different login credentials.
Install the hardware by:  
Plugging the device into the vehicle's port with a nine-pin (6pin or 16pin) cable before running the app and before starting the vehicle.
Watching for a flashing green LED that indicates the device is powered, as well as a flashing red LED that indicates the internal GPS is in acquisition mode.
Turning on the engine and watching for a flashing green LED.
Running the HOS247 app as soon as the flashing green LED becomes solid.
Set up the app by:
Downloading the "HOS 247" app from Google Play or Apple Store.
Making sure Bluetooth is enabled on the smartphone or tablet being installed.
Logging in with the credentials created in the web portal.
Selecting a vehicle from the list of vehicles added via the web portal.
Entering the MAC address listed on the ELD.
Watching for the Bluetooth indicator at the top right-hand corner of the app.
"Awesome. Easy to install and use. Top notch customer service! I recommend it to everyone."


"Great company to deal with. The support team is very responsive and competent. They provided a great deal of education for our company."

"Customer service is great. They helped me to set up everything and showed how to edit my logs. Thank you."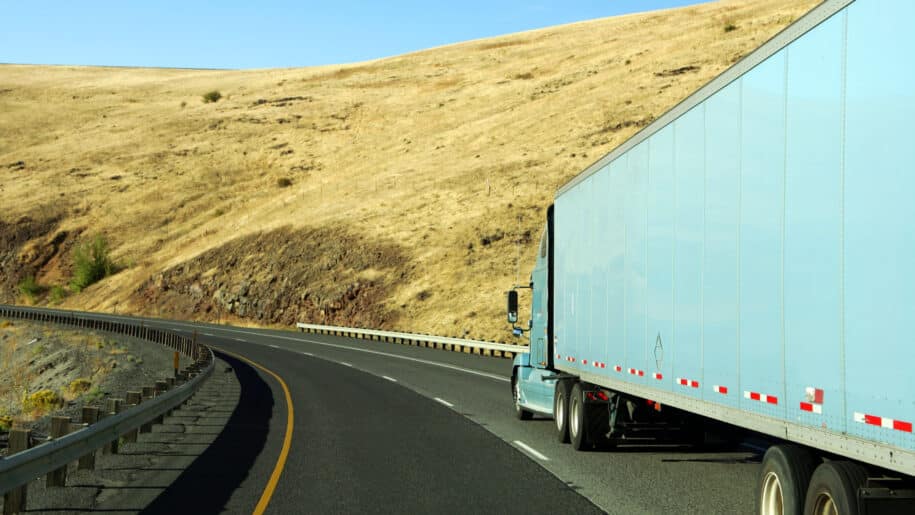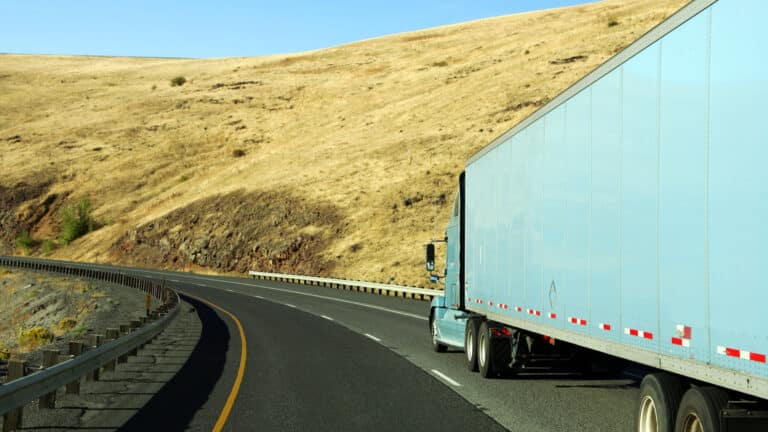 GPS Fleet Tracking Tips
With the advancement of technology, commercial trailer tracking systems have emerged as powerful tools, enabling motor carriers to optimize their processes and achieve remarkable efficiency and security. By implementing fleet management GPS tracking, businesses can unlock a wide range of
Read More »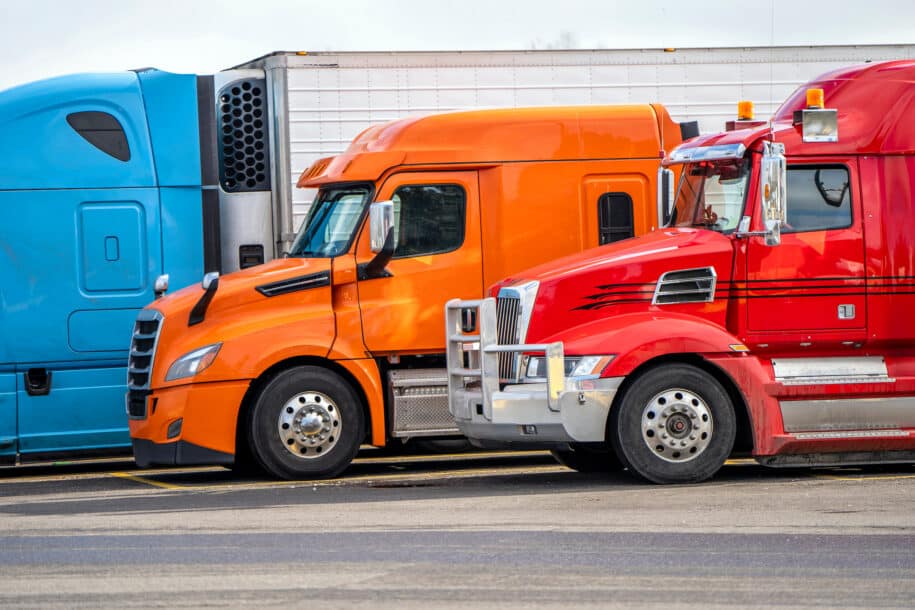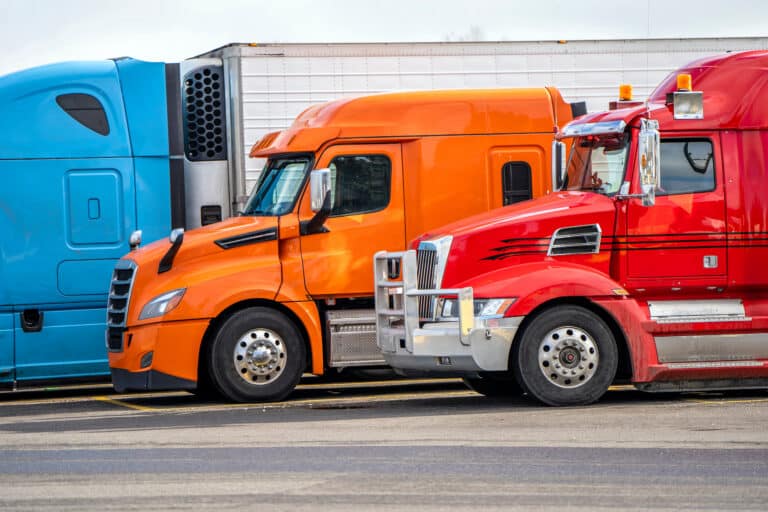 GPS Fleet Tracking Tips
The data collected by fleet tracking devices can be used to optimize processes, reduce costs and increase driver safety, improving the business's bottom line. That said, there's no doubt that using a fleet vehicle tracking device is a worthwhile investment,
Read More »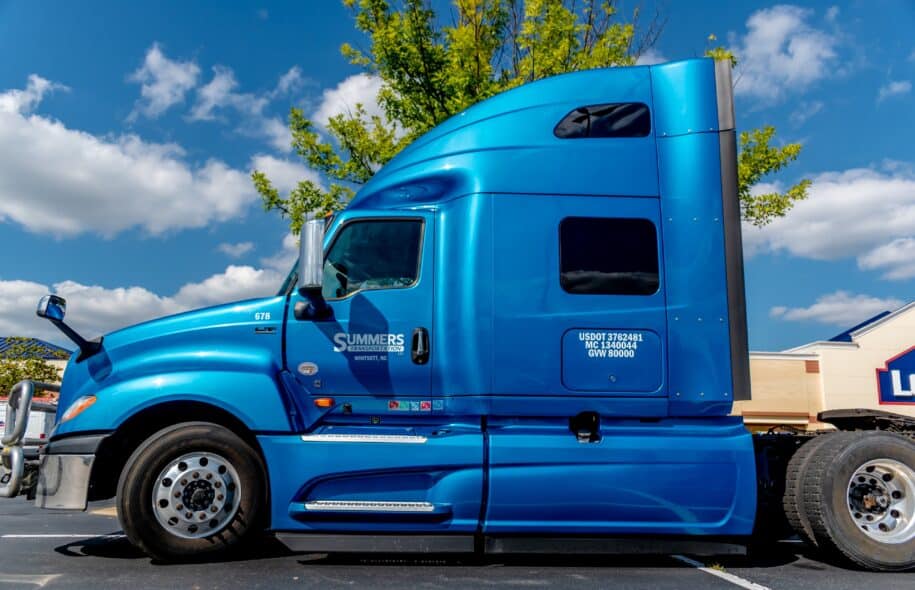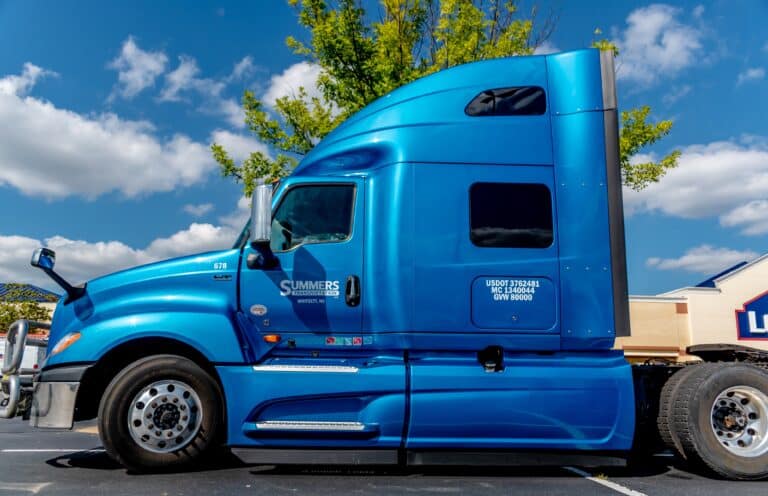 ELD Services & Devices
Some drivers might find it pointless to invest in a quality ELD for truck drivers when a low-cost device meets their requirements. Also, with hundreds of providers of truck driver electronic logging devices in the market, finding the right one
Read More »