Both big carriers and small owner-operators are subject to the Electronic Logging Device rule and need an ELD solution to operate legally.
This requirement became law in 2016 with an implementation date of 2017. An additional exception was made for AOBRD (Automatic On-Board Recording Devices) equipped trucks, but expired in December of 2019. 
It's important that carriers know the old and new ELD rules and regulations to avoid fines and costly delays during your runs. There are a few exceptions to these rules and regulations that we'll cover here as well.
Industry Leader in Electronic Logging Devices for Drivers
The following summary of ELD mandate rules has been prepared by the HOS247 team – industry leader specializing in ELD compliance. We provide comprehensive solutions to both big carriers and small owner-operators. Our top-rated ELD solution provides truckers with reliable hardware that prevents HOS (Hours of Service) violations and more.
ELD Mandate Rules – Background
For several years now, the Federal Motor Carrier Safety Administration (FMCSA) has required the use of approved ELD (Electronic Logging Devices). The ELD rules are enforced by the DOT (Department of Transportation) and require all CMV (Commercial Motor Vehicle) drivers that are subject to HOS rules to record driving hours electronically on an approved ELD.
An ELD automatically records the data required for preparing HOS reports. These devices are installed on a vehicle and can be accessed remotely by a dispatcher or compliance manager, reviewed by a driver, or a DOT officer during a roadside inspection. 
ELDs can be on a smartphone or wireless device if they are approved devices that meet all of the regulation's guidelines and are able to connect to the engine computer module of the vehicle. 
Also, ELDs may be portable. It is permissible for drivers to use a portable ELD if it is mounted in a fixed position while the vehicle is in motion and the driver is able to view it from their typical seat.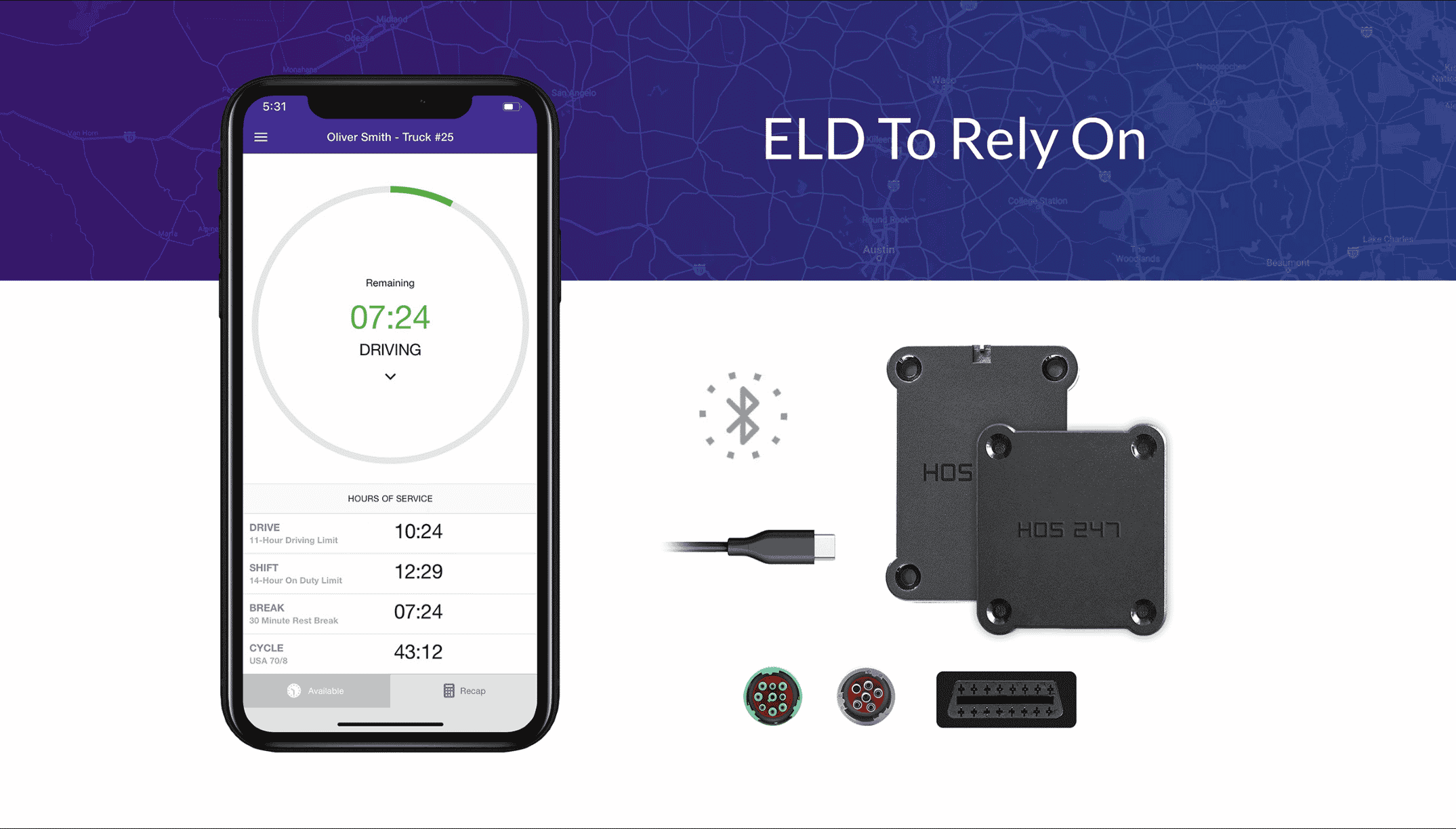 Who is Required to Comply with the ELD Mandate?
All commercial drivers who are required to maintain RODS (Records of Duty Status) are also required to comply with the ELD mandate that went into effect a few years ago. Millions of drivers who are required to complete a RODS or HOS logbook now must use an ELD solution. This includes drivers based in the United States as well as those based in Canada and Mexico. 
Here is how to quickly determine if drivers need to comply:
Who is required to file RODS?
Drivers must follow HOS rules and regulations for commercial vehicles if they are involved in interstate commerce and meet any of the following criteria
The driver's vehicle is over 10,000 pounds.
The driver's vehicle has a gross weight rating or gross combination weight rating over 10,000 pounds.
The driver's vehicle is designed or used to transport 16 or more passengers including the driver without compensation.
The driver's vehicle is designed or used to transport 9 or more passengers including the driver with compensation.
The driver's vehicle requires a placard because they are transporting hazardous materials.
Carries that meet the above criteria must keep 24 hour RODS unless they are subject to the following exemptions:
The driver is a salesperson and total driving time is less than 40 hours in any period of 7 consecutive days.
Oilfield carriers who transport oilfield equipment such as pipes and other materials used for pipelines and well-site construction.
CDL drivers who operated within 100 miles of the normal work location or non-CDL drivers who operate within 150 miles of their home depot.
Be aware that with these exemptions timesheets are required to document start and stop times. Also, even if a carrier is not legally obligated to follow the ELD rules it may pay big dividends to follow these regulations because of the data collected on daily operations and the safety of the fleet.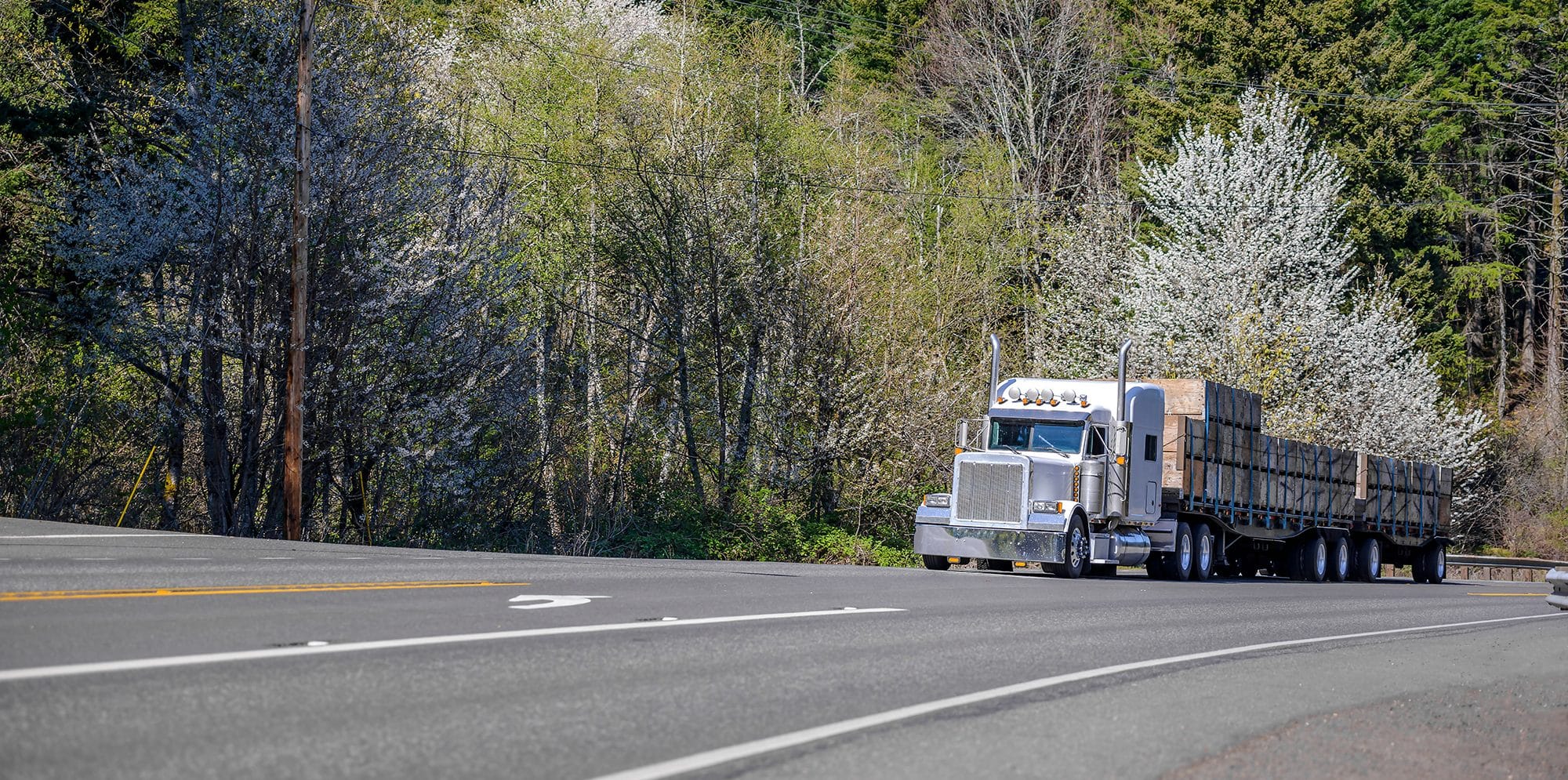 Are owner-operators required to use ELDs?
Yes, even one person owner-operators must comply with the ELD mandate if they file RODS. HOS247 offers ELD solutions for owner-operators that are both flexible and affordable so owner-operators aren't stuck with expensive fines and delayed runs because of ELD violations.
Are large carriers with AOBRDs required to use ELDs??
Yes, larger carriers with AOBRD (Automatic On-Board Recording Devices) are now required to follow the ELD mandate. Previously there was an exemption for AOBRD equipped drivers, but that exemption expired at the end of 2019.
Of course, like most government rules and regulations there are a few exemptions. Drivers do not require an ELD if they fall into one of the following exceptions to the regulations. 
Short-Haul Exemption: Drivers may use the 100 miles or the 150-mile short-haul exemption. In these cases, timecards may be used instead of RODS and these drivers are not subject to the elog rule.
8-Day Exemption: Drivers who keep paper RODS for a maximum of 8 days out of every thirty-day period (NOT per month) are also exempt from the ELD rules and regulations.
Driveaway-Towaway Operations Exemption: If the vehicle is the product being delivered as a part of a shipment then ELD regulations do not apply. 
Pre-2000 vehicle exemption: Drivers with vehicles made before the year 2000 or earlier and a valid Vehicle Identification Number are exempt from the ELD rules and regulations. 
If a carrier doesn't fall into one of the exemption categories above, it's important they are following the FMCSA rule to avoid expensive fines and delays on runs.
HOS Update per New FMCSA ELD Rule
In addition to complying with the ELD mandate rules that are already on the books, it's important to be ready for the new ELD regulations that ent into force on September 11th of 2020.
The FMCSA (Federal Motor Carrier Safety Administration) has published new Hours of Service rules. All ELDs must be updated to comply with these new rules by the September 11th, 2020 deadline. 
The new rules are updates to primarily four existing regulations:
There will be increased flexibility for the 30-minute break requirement. On-Duty status in addition to Off-Duty status will be allowed to fulfill this requirement.
The sleeper-berth rule will be modified to allow drivers to split 10 hours off-duty into two periods as a 8 and 2 split or a 7 and 3 split. Neither of these periods will be counted towards the 14-hour shift rule.
The adverse driving conditions exception will be extended by two hours beyond the regular maximum HOS normally allowed.
The short-haul exemption will be extended for commercial drivers from 100 miles to 150 miles and the On-Duty period from 12 hours to 14 hours.
HOS247 is an industry leader in providing ELD solutions and is ready to help both big carriers and small owner-operators comply with these new rules and regulations.

Checklist of FMCSA ELD Regulations
The FMCSA has a large number of ELD rules and regulations that must be followed. Here are the top 30 to be aware of:
All approved ELDs must be on the FMCSA registered ELD list. 
Portable ELDs must be mounted in  a fixed position and visible by the driver from their normal seated driving position.
An ELD information packet must be on-board with the user's manual, instruction sheet to produce and transfer records to the safety official, instruction sheet for ELD reporting during an ELD malfunction, and 8 days of blank driver's RODS.
Account types for drivers and support personnel. 
ELD must allow the carrier to configure availability in the categories of personal use, yard move, and none-default.
ELD must be fully functional within 1 minute as soon as the vehicle is on and stay powered on for as long as the vehicle is on. Also, the ELD must provide a visual warning to stop and log into the ELD.
A physical connection between the ECM and ELD is NOT required if data is synced over the air (for example, Bluetooth).
The ELD must automatically record the data following each change of duty status as outlined in §395.24(b).
ELD must record date and time in UTC without driver or carrier input.
ELD must record geo-location data without driver or carrier input. GPS derived data for mileage is NOT allowed as a substitute.
 ELD must allow manual entry of vehicles location by the driver only when prompted by the ELD.
 ELD must be able to monitor log both engine hours and mileage.
 ELD must allow a carrier to configure the device for exempt use.
 A driver is only allowed to have one account and the ELD must be able to change status between exempt and non-exempt.
 ELD must be able to detect and record unidentified drivers.
 ELD must prompt the driver to input data only when the vehicle is stopped.
 ELD must allow for drivers to provide annotation of records.
 Drivers may edit their RODS using ELD back office support systems. However, there are limitations to what can be edited.
ELD must allow drivers to review edit requests and confirm or reject edits.
Original ELD records must be maintained for six months.
 ELD must record driver's certification of hours for a 24-hour period.
 ELD must automatically record driving time when the vehicle is in motion.
 ELD can NOT use geofencing to automatically change a driver's duty status.
 An ELD malfunction indicator must alert ALL drivers who may use the ELD.
 ELD unit must indicate data diagnostic status.
 ELD must be able to either print or display graph-grids.
 ELD must be compatible with output file comments up to 60 characters long.
 For roadside safety inspection, ELD must produce records for the current 24 hour period and previous 7 consecutive days.
ELD must provide a single-step data transfer initiation input.
 Carrier must take action to correct an ELD malfunction within 8 days.
HOS247 meets and exceeds all of the FMCSA ELD requirements including the top 30 listed above.
Beyond ELD – How to Profit in Trucking
HOS247 is an industry leader in ELD solutions that ensures carriers are in full compliance with FMCSA requirements. 
Beyond compliance, HOS247 also offers advanced features for increasing profitability of trucking operations. We help carriers make better decisions by giving a 360 degree view of operations so carriers can confirm driver, vehicle, and trailer availability with just one click. Carriers can also ensure drivers are on schedule and share ETAs with customers.
Additionally, HOS247 offers automated IFTA miles reports to eliminate administrative overhead needed to collect state mileage.
HOS247 helps both big carriers and small owner-operators comply with ELD rules and increase profitability. 
"Awesome. Easy to install and use. Top notch customer service! I recommend it to everyone."


"Great company to deal with. The support team is very responsive and competent. They provided a great deal of education for our company."

"Customer service is great. They helped me to set up everything and showed how to edit my logs. Thank you."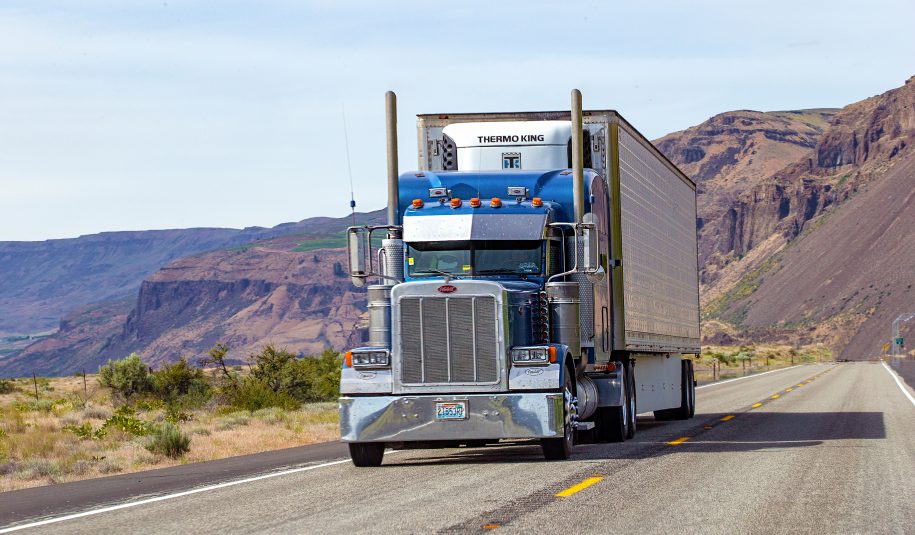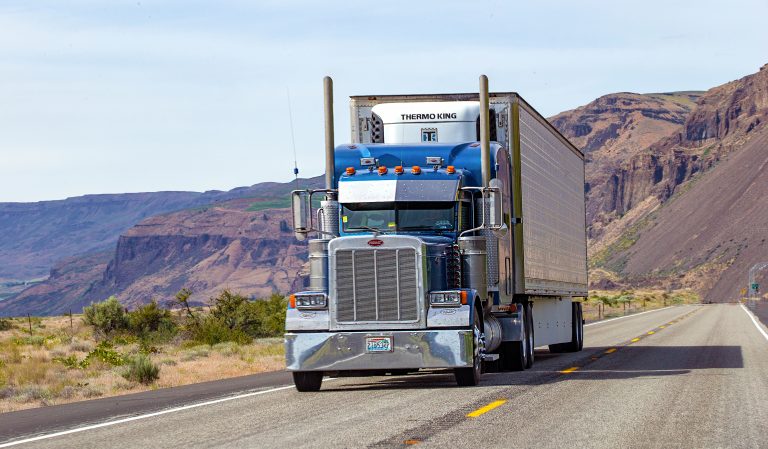 ELD Services & Devices
The federal mandate for electronic logging devices for trucks is now in full force. This new requirement became law in February 2016 with a mandatory implementation date of December 2017. An exemption was originally made for AORBD (Automatic On-Board Recording
Read More »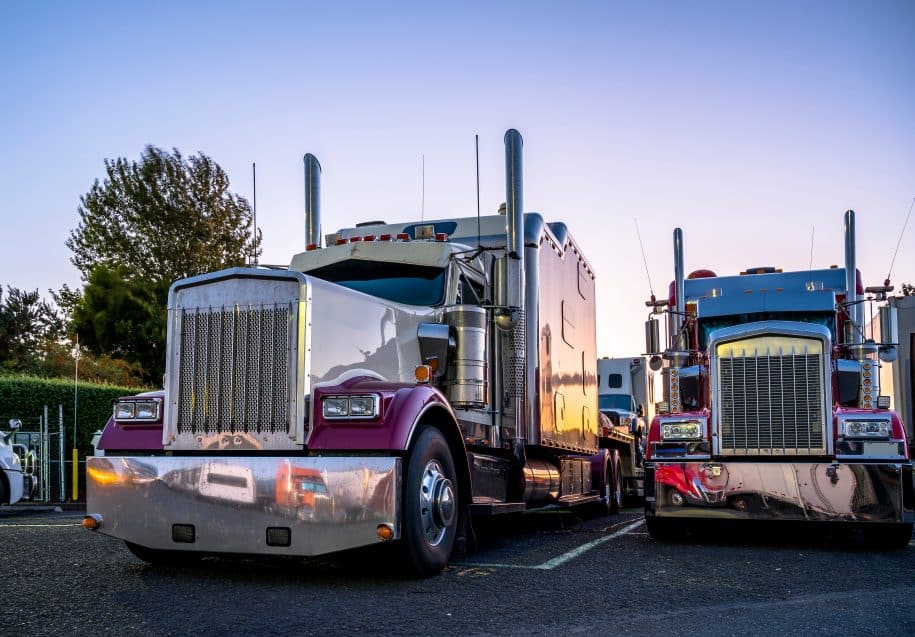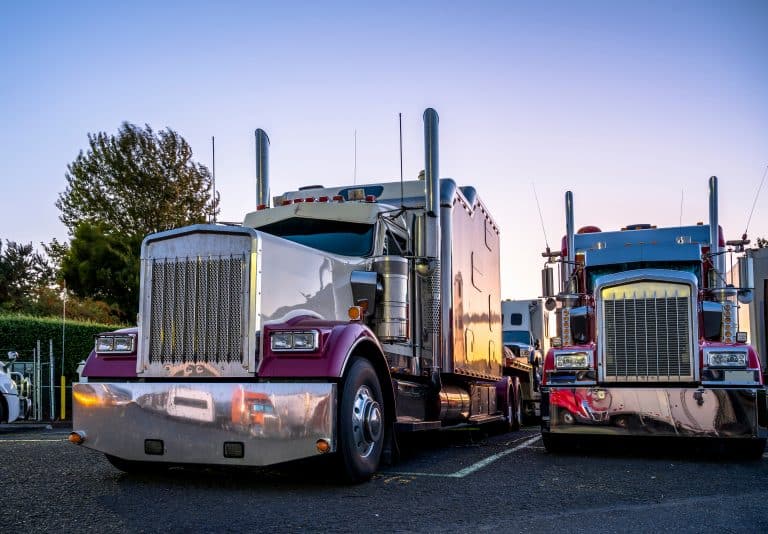 ELD Services & Devices
In the world of commercial trucking, efficient and compliant driving operations are paramount. CDL driver log books, also known as electronic logging devices (ELDs), have become indispensable tools for carriers and drivers to accurately track their hours of service (HOS)
Read More »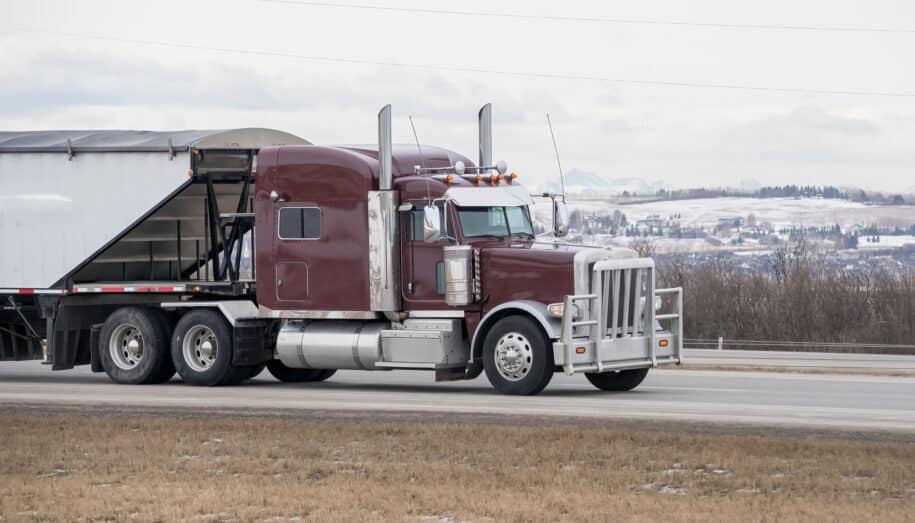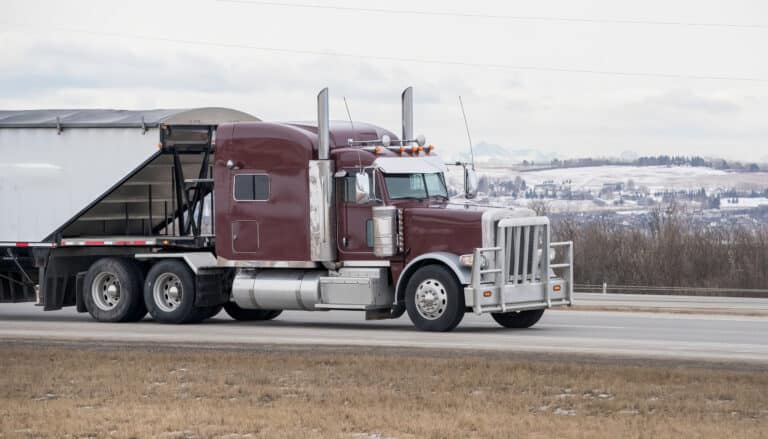 ELD Services & Devices
For decades, hours of service regulations have been enforced to ensure that commercial drivers maintain legal work hours. Now, due to the ELD mandate, commercial motor vehicle drivers are required to maintain accurate records of their driving time and breaks
Read More »