Ensuring compliance with government regulations is one of the biggest concerns for small fleets. The use of approved electronic devices is a vital part of that. This article focuses on what to take into account when looking for the best ELD for small fleets to make the most out of your investment.
Do Small Fleet Trucks Need ELDs? 
Most commercial bus and truck drivers in the US must abide by the ELD mandate and keep their RODS using an electronic logbook device, regardless of fleet size. These regulations extend beyond the United States, as they apply to drivers residing in Canada and Mexico. If you are required to keep records of HOS, you are almost certainly also required to follow FMCSA ELD rules, unless one of the following exemptions applies: 
Short-haul operation. Drivers under this exemption may continue to use paper logs. RODS are not mandatory for them, neither is the use of an elog. 
8 out of 30 days exemption. Drivers who keep RODS for no more than 8 days out of every 30-day period may do so on paper. 
Drive-away-tow-away operations. Drivers who conduct drive-away-tow-away operations, meaning the vehicle being driven is part of the delivery. 
Manufacturing date limit. Applies to vehicles with engines manufactured before the year 2000.
Aside from incorporating these exemptions into the log app solution, the best ELD for small fleets should also have an added value proposal to support the business.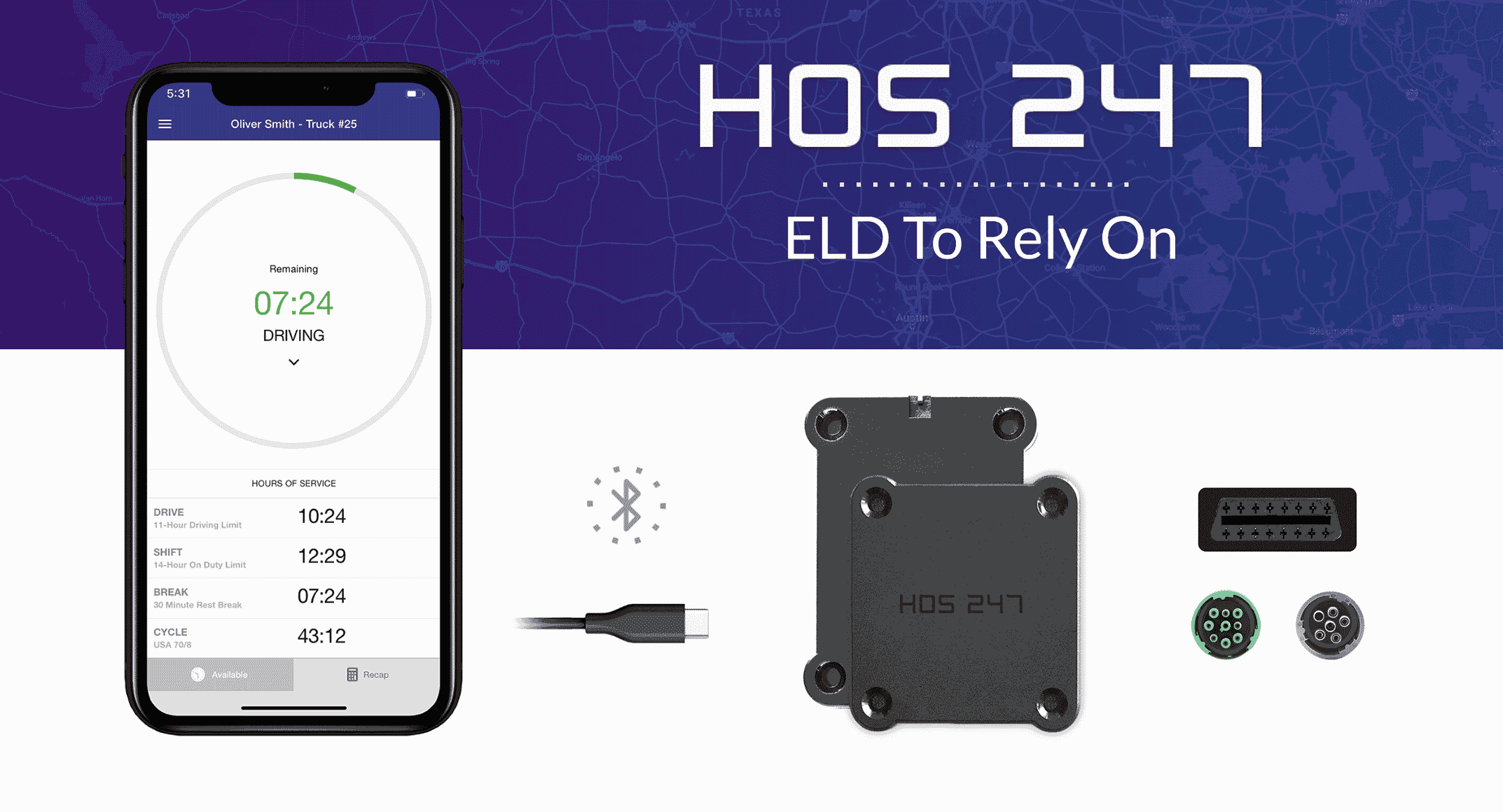 HOS247 Provides Top-Rated ELD Devices for Small Fleets 
As a top-rated provider, our mission is to offer trucking professionals a trustworthy and efficient elog solution. We look to improve our fleet performance, become a dependable partner to our clients, and help their business succeed and grow. If you are a customer looking for the best ELD for small fleets, we suggest you take a look at HOS247 logbook reviews from other truckers. The elog's features will assist small fleet owners and managers make their operations more efficient and productive, apart from keeping RODS on point. Our electronic logbooks include the following advantages:
Log management options. HOS compliance can be achieved with the logbook management feature. Vehicle safety is also enhanced with easily available electronic driver vehicle inspection reports.

Reliable hardware. The high-quality hardware needs only a couple of minutes to install. Then a smartphone or tablet device can connect via Bluetooth and the system will be operational. 

Dedicated support. Our English, Spanish, Russian, and Polish-speaking staff is ready to provide reliable on-road driver support every day of the week through any and all channels: phone, email, online chat, or self-service support center. We make sure your issue is resolved with our callback policy.

Flexible plans. Plans can be upscaled or kept at the basics to optimize the elog system according to the customer's needs. 

Driver-friendly elog. HOS247 has been acknowledged for its easy-to-use intuitive design by drivers, owners, and fleet managers.

Extra features. Real-time GPS technology, access permission management, vehicle diagnostics with fault code detection, real-time notifications, IFTA mileage calculations, and fleet maintenance all add to the value of our electronic logging device. 
ELD Providers' Ratings 
There is an overwhelming number of ELD providers in the market (700+ on the FMCSA's vendor list alone). How can one tell which is the best ELD for small fleets? To narrow down the search, it is a good idea to focus on options that both take care of the electronic logbook's mandatory requirements and suit your particular situation. It is a major asset for users to have an ELD solution they know they can trust on performance and compliance, and there is no better source of information than actual users. Here we provide app ratings of some of the most relevant providers in the market. You can click on them to read user reviews. 
| RANK | ELD PROVIDER | iOS APPSTORE | ANDROID PLAYSTORE |
| --- | --- | --- | --- |
| 1 | | | |
| 2 | KeepTruckin | | |
| 3 | JJ Keller | | |
| 4 | Garmin | | |
| 5 | | | |
| 6 | | | |
| 7 | Geotab | | |
| 8 | PeopleNet | | |
| 9 | Verizon | | |
| 10 | Teletrac | No iOS app | No Rating Yet |
What Features Are Needed for Trucking Operations Other Than Electronic Logs? 
Extra features can become handy tools to improve operations management; the best ELD for small fleets should have some of them. For example, some devices can provide bonus options such as software that automates IFTA calculations to record distance traveled by jurisdiction. In this way, customers may look at trip reports in detail or filter summaries by a specific date or type of vehicle.
Customers may also find dispatch enhancing features beneficial since it improves the performance of load assignment tasks by enabling dispatchers to sort out critical information such as driver status or remaining available hours of service. Optimizing coordination between the people on the road and those in the warehouse may be more complicated than it seems, so it is good to have options to support these activities. 
One final feature that brings value to the best ELD for small fleets is a dependable GPS tracking system. As discussed in the next section, its capabilities can be used directly or indirectly to improve fleet operations.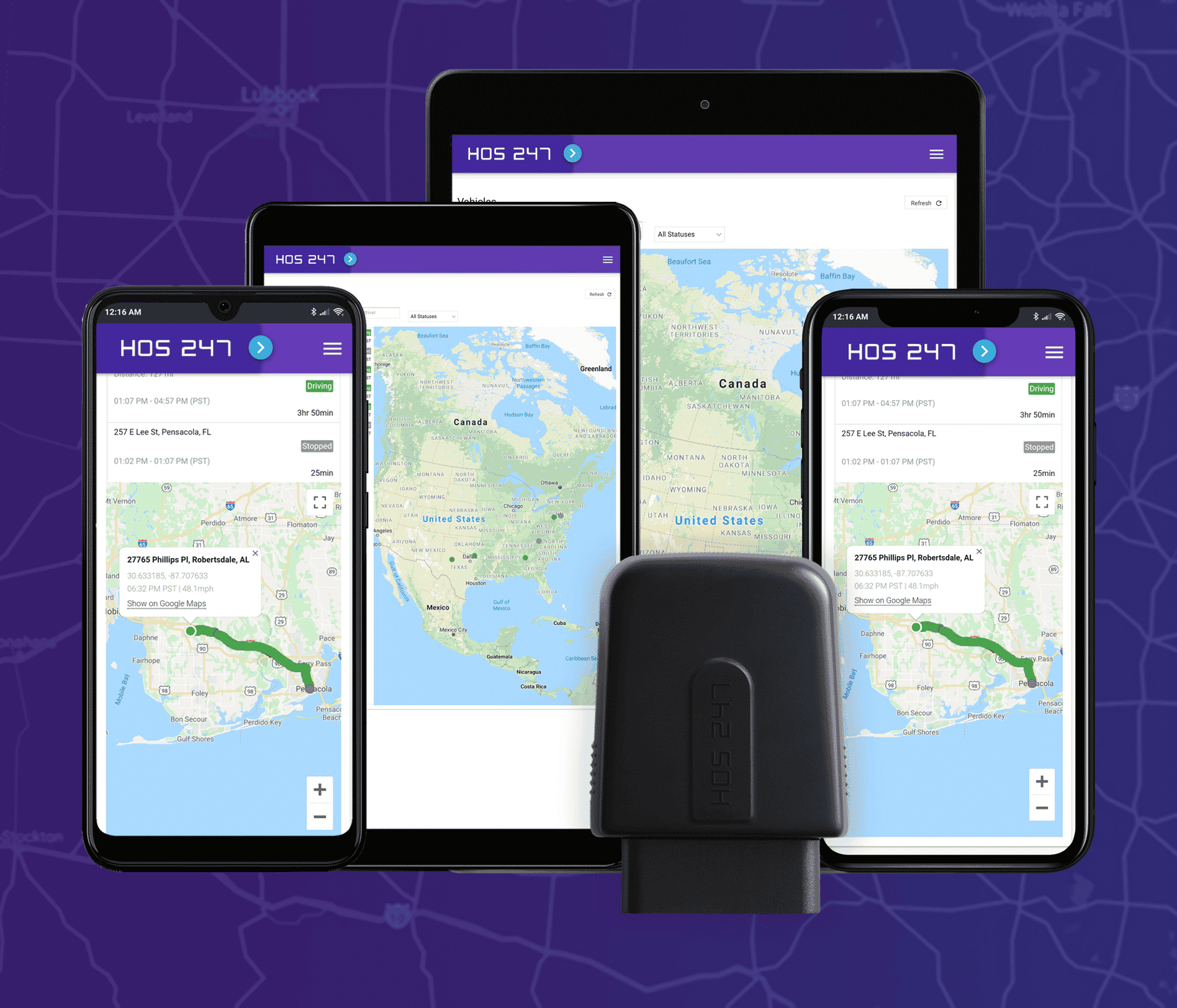 Benefits of the HOS247 4G GPS Tracking System 
GPS fleet tracking is a technology that allows users to keep track of their fleets in real-time. This type of software allows fleet managers to have visibility of their vehicles and drivers to assign loads more efficiently. The telematics technology in these systems collects data from GPS coordinates, fuel in the vehicle, travel, battery charge, idle time, and more. The HOS247 logbook includes a real-time GPS tracking system that is fully integrated, so there is no need for additional hardware. On the other hand, If the truck already has a GPS installed, the electronic logging device will link into that system via API. 
How to Install an HOS247 ELD 
​​Web Portal Setup
Browse for portal.hos247.com and fill in the login data with the credentials provided.
Click on the "Manage" button, update the Company information, add Vehicles, Portal Users, and Drivers.
According to FMCSA regulations, portal users and drivers must have SEPARATE LOGIN CREDENTIALS even if they are for a single person. Portal users cannot log into the HOS247 app, and drivers cannot log in to the Portal using the same login credentials. Different emails are required for setting up portal user and driver accounts.
ELD Hardware Installation
First, plug the device into the vehicle port using the 9-pin cable port before turning the vehicle on and running the HOS app. Adapters may be used if necessary (6-pin, 16-pin, heavy-duty Volvo/Mack and 16-pin OBD2 for light and medium-duty vehicles). A dual fastener is provided for dash mounting as well.
A slow flashing green LED light should appear, indicating the device is powered. A flashing red LED light should also be visible, meaning the internal GPS is in acquisition mode. A solid red LED indicates the signal is locked. You may proceed to the next step without waiting for the GPS to lock.
Turn on the engine.
A fast flashing green LED light should appear, indicating that vehicle activity has been detected.
The green LED should become solid, meaning the device has been registered on the vehicle, and the HOS app can now operate.
From this point forward, the device will record and retain the information it needs, such as VIN, to communicate with the app via Bluetooth Low Energy. Note that sometimes the LEDs will not stay on for power management reasons.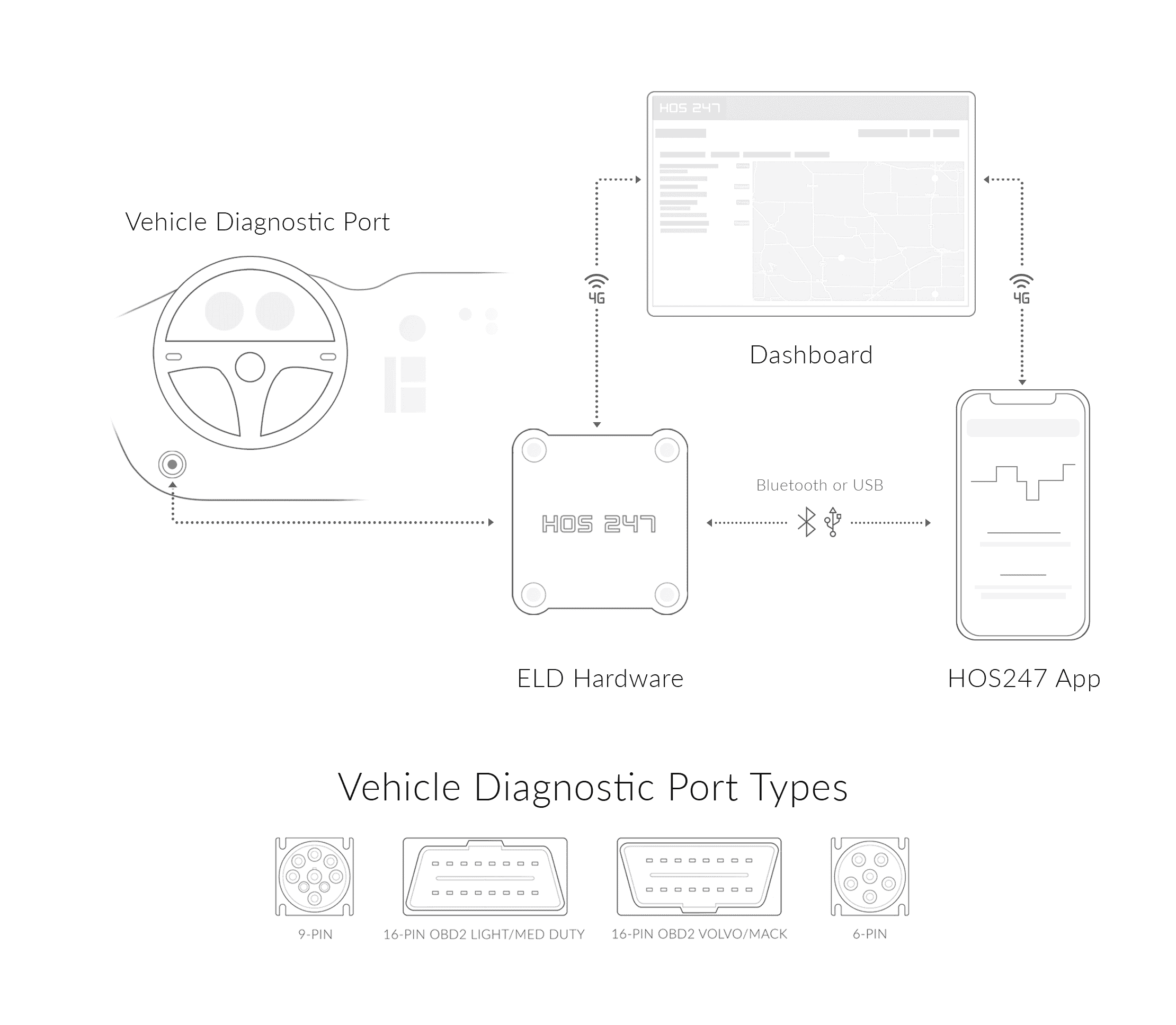 HOS 247 App Set Up Instructions
Download the HOS 247 app from Google Play Store.
Make sure the Bluetooth setting of your tablet/phone is on. DO NOT pair Bluetooth in your phone/tablet settings. The connection will be established in the HOS app. However, if your phone or tablet prompts you or asks you for permission to turn on Bluetooth, you need to enable that since Bluetooth is necessary for the device to communicate with the app.
Log in with your credentials (created in Web Portal – please note: according to the FMCSA regulation portal, users and drivers must have different login credentials even if this is the same person).
Select a vehicle from the list of vehicles (created in Web Portal).
Enter MAC address (listed on ELD device).
"Awesome. Easy to install and use. Top notch customer service! I recommend it to everyone."


"Great company to deal with. The support team is very responsive and competent. They provided a great deal of education for our company."

"Customer service is great. They helped me to set up everything and showed how to edit my logs. Thank you."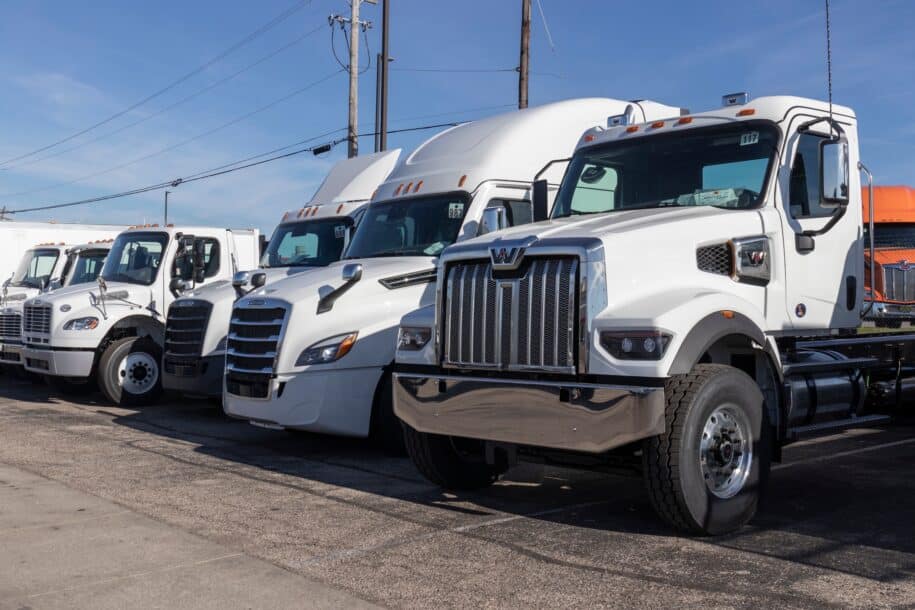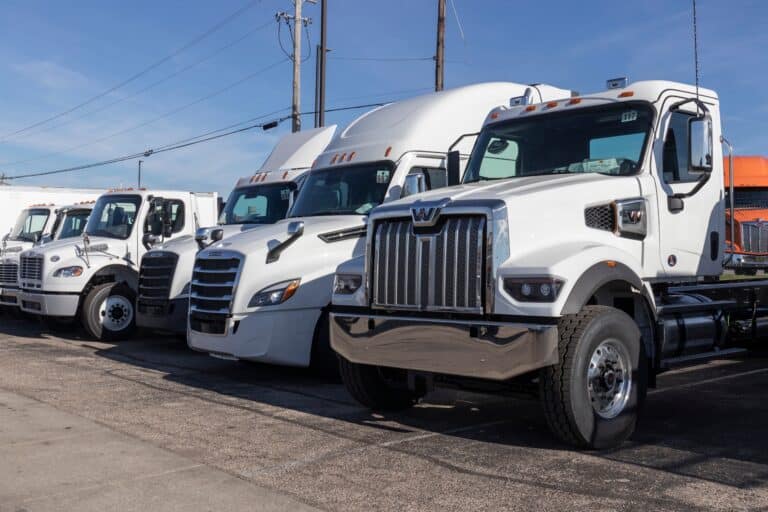 GPS Fleet Tracking Tips
Are you looking for an effective way to reduce fuel and operational costs, improve driver safety, increase productivity and meet state and federal compliance rules? GPS tracking for fleets is an excellent solution for you. GPS tracking is an advanced
Read More »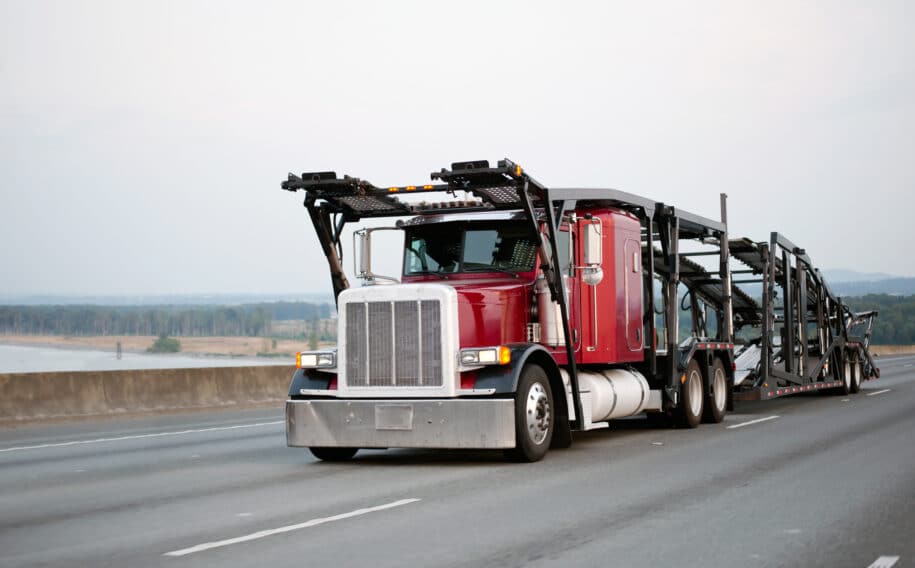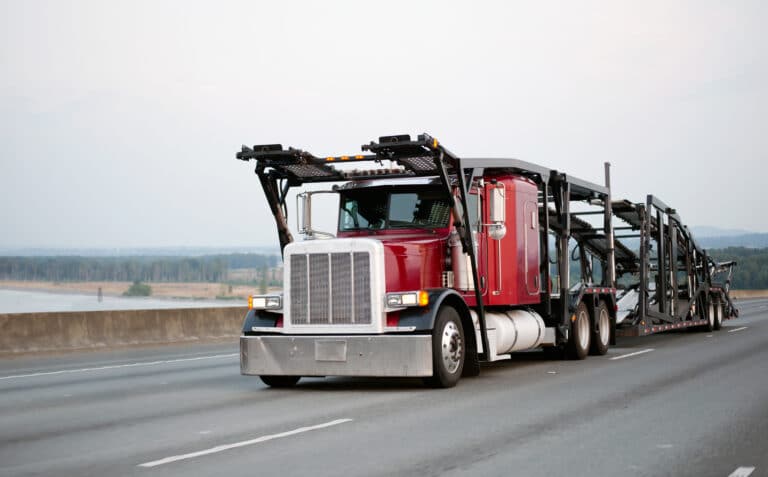 GPS Fleet Tracking Tips
For truck owners and carrier companies, logistics is always a priority. This is where real-time tracking of commercial vehicles can offer multiple benefits, including increased productivity and enhanced security. Before going into the advantage of live truck tracking in detail
Read More »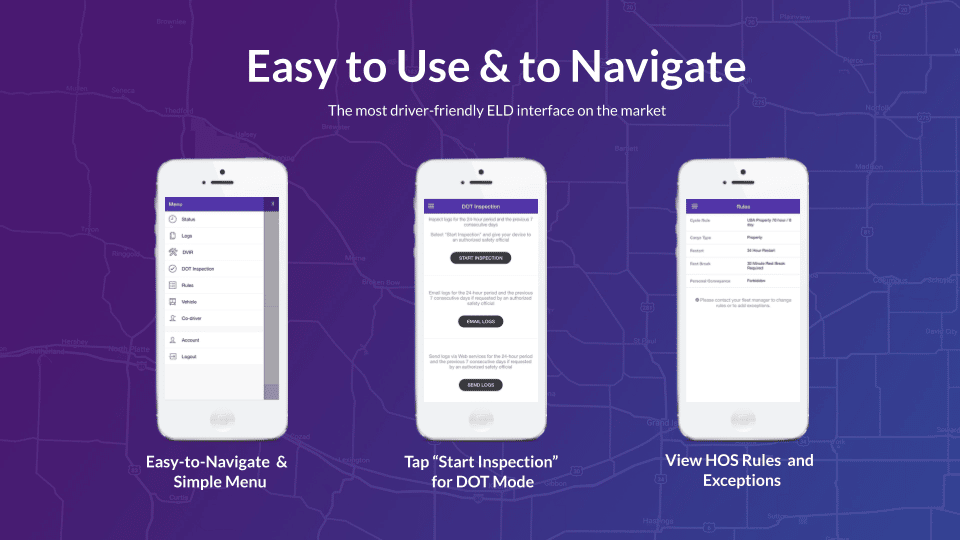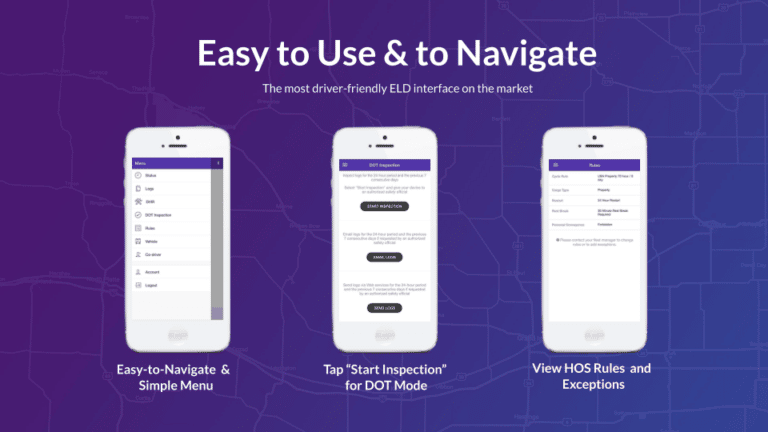 ELD Services & Devices
HOS247 – An Industry Leader HOS247 is an industry leader providing elogs apps for the transportation industry. There are many reasons why drivers and fleet managers choose HOS247 when in search of an FMCSA-approved electronic logging app solution. Benefits of
Read More »