With more than 700 providers on the Federal Motor Carrier Safety Administration's list of self-registered electronic logbooks, it is important to do some research to find the best one for your business. When the ELD Mandate went into effect in 2017, many trucking businesses chose their electronic logs trusting that the device would not only be compliant but that it would also be beneficial for their operations.
Unfortunately, many carriers soon found out that their choice of provider was not reliable or that their product made it more difficult to achieve compliance and stay productive. The right electronic log can streamline trucking operations, eliminate unnecessary paperwork, boost productivity and increase driver safety. If your elog isn't delivering on its manufacturer's promises, you might want to switch to a better option. In this article, you will find an ELD comparison chart of major providers rated by app ratings.
Is It Time to Change ELD Providers? 
Your elog provider should be a partner in growing your business. If any of the following red flags sound familiar, it should serve as an indicator that it is time to look for an alternative:
Lack of customer support.

One common complaint seen in ELD devices reviews is that drivers and fleet managers can't reach support when they need it or that the person helping them is not qualified. If a driver has an important question about their elog while on the road or needs help with a malfunction and cannot reach technical support, it could cost them time and money, in the worst case scenario, by being put out of service and having to pay fines. When researching electronic logging devices, be sure to call the support line before committing to the solution. If someone answers, that's great. But if it is difficult to reach someone qualified to help, it might not be worth considering. 

Difficulty managing driver logs

. Electronic logs should make back-office tasks easier, not more complicated. If administrative staff is spending an excessive amount of time managing driver logs, it's time to switch. Fleet managers should have no difficulty finding driver logs, finding out how much driving time drivers have left, and researching how many violations they may have had during a given time frame. 

Hidden fees.

According to many reviews on Apple and Android app distribution platforms, many carriers have been surprised with hidden fees due to a lack of transparency from the provider. This can be a drawback of seemingly inexpensive electronic logbooks. Providers should be upfront about how much money carriers can expect to pay for the solution. If a solution seems too good to be true when making an ELD price comparison, it probably is.

Non-specialized providers

. Some fleet management and technology companies launched elog products after the mandate. However, electronic logs are complex devices that require extensive technical knowledge and proper customer support to function correctly. Carriers should look for a specialized and experienced ELD provider that knows all the ins and outs of the legislation and has the tools available to make trucking operations easier.
If you are looking for a more dependable provider, make sure to read their reviews on app distribution platforms. Providers will not tell you their drawbacks, but other users' experiences will be of help to identify red flags like the ones listed above, you can include them in your ELD comparison chart along with positive qualities and pricing options.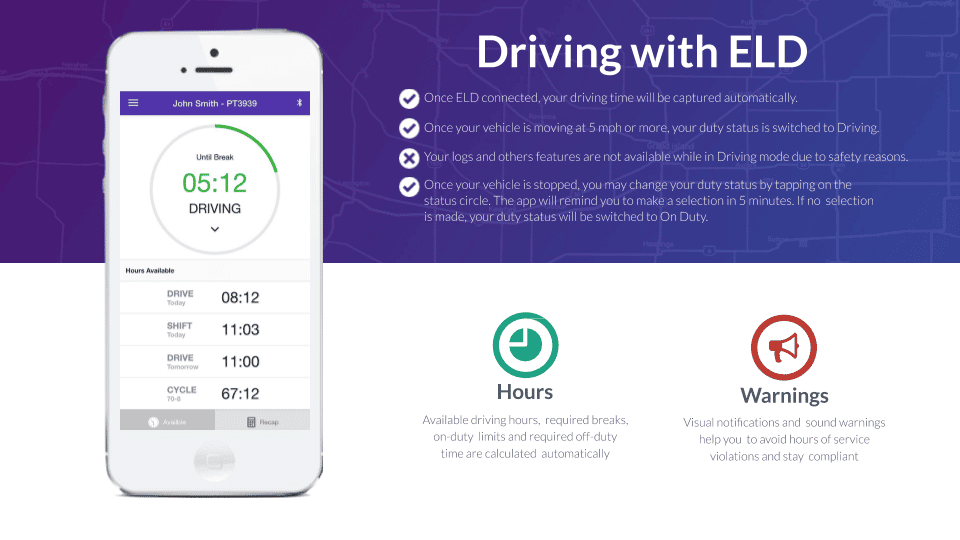 ELD Comparison Chart
Overall, reading reviews from real users will help carriers and owner-operators compare ELD options based on their real-life performance. Here is an ELD comparison chart of major companies and their app ratings. You can click on them to read fellow truckers' opinions on each solution.
| RANK | ELD PROVIDER | iOS APPSTORE | ANDROID PLAYSTORE |
| --- | --- | --- | --- |
| 1 | | | |
| 2 | KeepTruckin | | |
| 3 | JJ Keller | | |
| 4 | BigRoad | | |
| 5 | Rand McNally | | |
| 6 | | | |
| 7 | | | |
| 8 | Geotab | | |
| 9 | Teletrac | No iOS app | No Rating Yet |
Are elog apps FMCSA-compliant?
The FMCSA states that, in order to be compliant, an electronic logging device has to be a device that is connected to the engine of the truck and records hours of service automatically. Since the app isn't a device that's connected to the vehicle, the app by itself isn't FMCSA-compliant—it is only one component of the whole solution.
Compliance does not rely on elog apps. However, they're still important since they display the information that the device records. If an elog app doesn't accurately relay information to drivers in a timely manner, it can make it hard for them to keep track of their hours of service and it can cause real issues if they cannot show their updated RODS during a roadside inspection.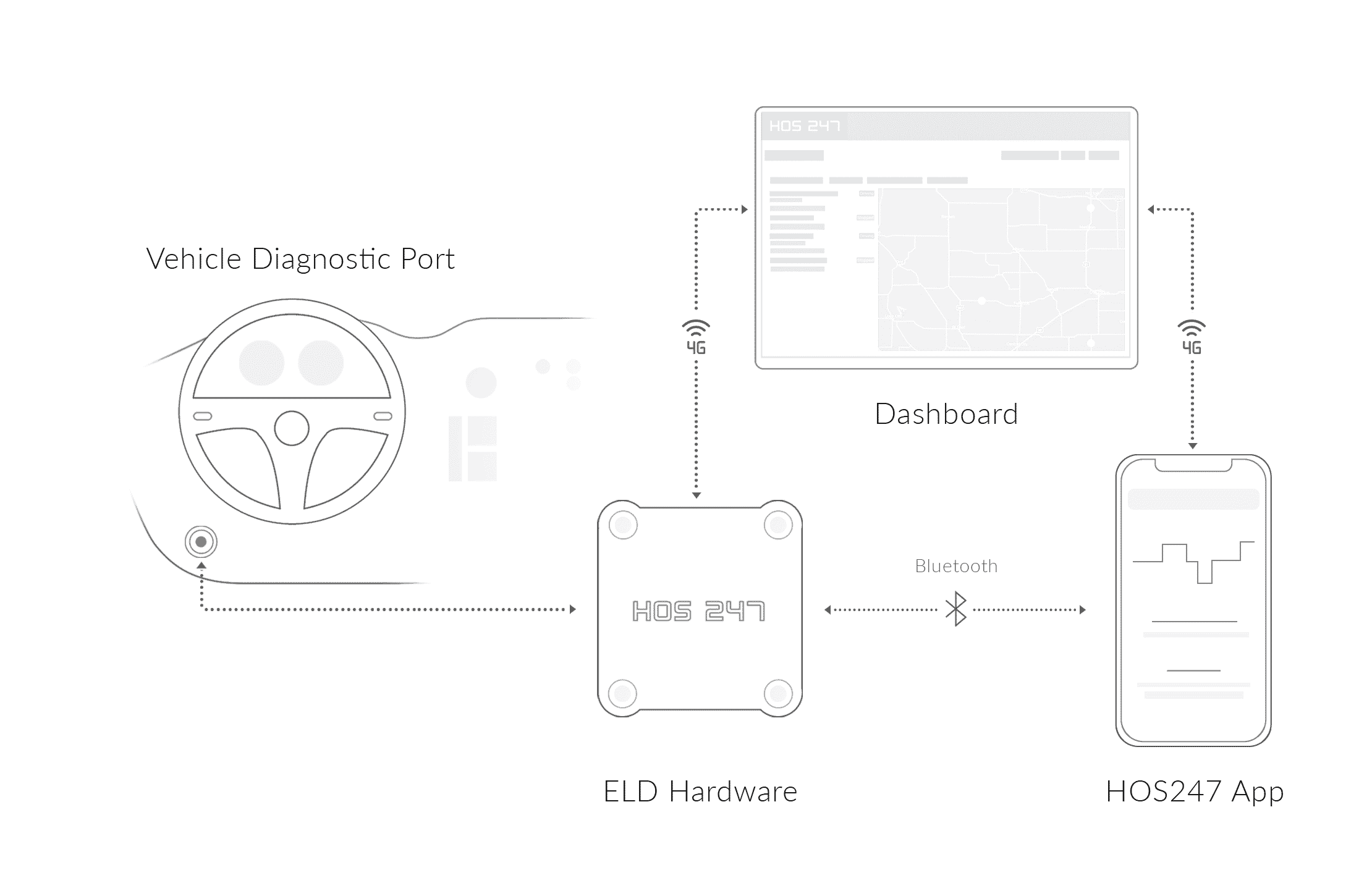 HOS247 is an industry leader providing electronic logging devices
The HOS247 logbook is approved by the FMCSA and has consistently been proven to comply with all requisites. As you can see from our high app ratings and positive reviews on the ELD comparison chart, real drivers and fleet managers are satisfied with our solution. Here are just a few reasons why:
Reliable hardware

. Install the device and connect it to your smartphone or tablet within minutes via Bluetooth. Enjoy the benefits of a stable connection.

Easy-to-manage logs and DVIRs

. Ensure HOS compliance with the ability to easily manage records and create vehicle inspection reports with a few clicks.

Intuitive fleet manager portal

. An intuitive portal provides fleet managers with automated FMCSA compliance, real-time visibility, vehicle maintenance and much more. 

Top-rated technical support and training

. Reliable multilingual support on and off the road helps drivers and fleet managers resolve compliance issues seven days a week. Training is available to help drivers gain confidence using the app.

Violation alerts.

Stay HOS compliant and avoid costly fines. Our FMCSA-registered logbook helps drivers pass roadside inspections and reduces the risk for audits.

No contracts

. We do not lock customers into contracts to give them the flexibility to choose the plan that works best for their fleet and to scale up or down as needed. 

Two-week trial.

If for any reason you decide not to keep the electronic logbook you can return it within two weeks for a full, hassle-free refund. 
ELD Mandate History
The ELD mandate was implemented by the FMCSA and it is enforced by the DOT. Providers self-register into the FMCSA's list, but the FMCSA doesn't audit every device to make sure it is compliant; they only remove them if there are persistent complaints or if DOT inspections indicate that the elog doesn't meet the necessary technical specifications. 

There were various reasons for this legislation's passing. Let's take a look at the timeline:
1980s

– Motor carriers start using electronic logs to record drivers' HOS. This technology was very basic and did not have the same functionality as today's, mostly because of the lack of wireless technology like cellular networks.

2000

– The FMCSA makes an initial attempt to reform HOS regulations, mandating the use of elogs.

2004

– A court order shoots down the FMCSA's attempt. 

2010

– The DOT announces a rule that allows the FMCSA to mandate elogs for carriers with track records of noncompliance with HOS regulations.

2012

– Congress passes the Moving Ahead for Progress in the 21st Century Act, requiring the FMCSA to create a rule that mandates the use of electronic logging devices. 

2015

– The ELD mandate is published with an effective date of Feb. 16, 2016, and includes guidelines on what features ELD devices should have and how they should be built. 

Dec. 18, 2017

– Date by which carriers must start taking measures to be compliant and use electronic logs instead of paper logs.

Dec. 16, 2019 – Date by which all drivers and carriers operating in the United States need to track HOS using only registered devices.
"Awesome. Easy to install and use. Top notch customer service! I recommend it to everyone."


"Great company to deal with. The support team is very responsive and competent. They provided a great deal of education for our company."

"Customer service is great. They helped me to set up everything and showed how to edit my logs. Thank you."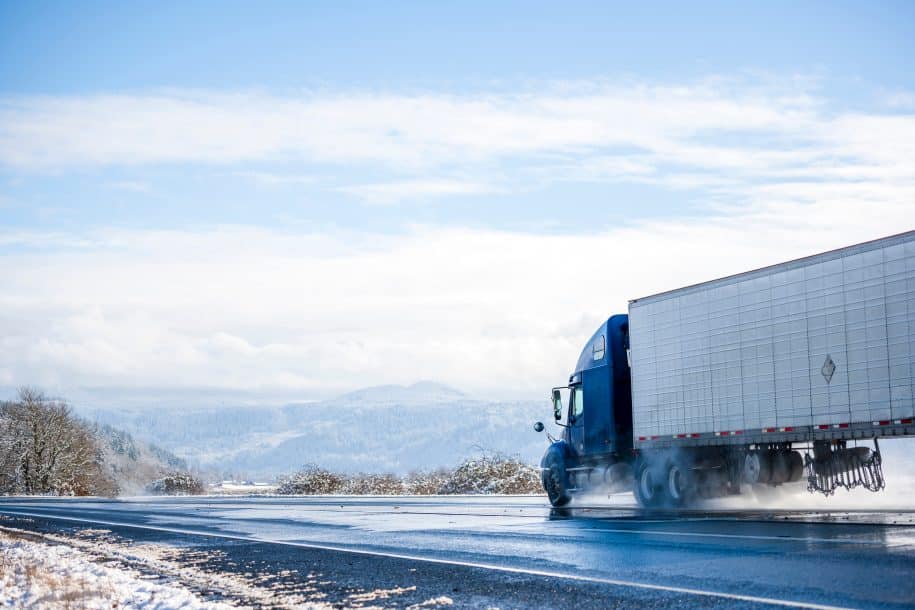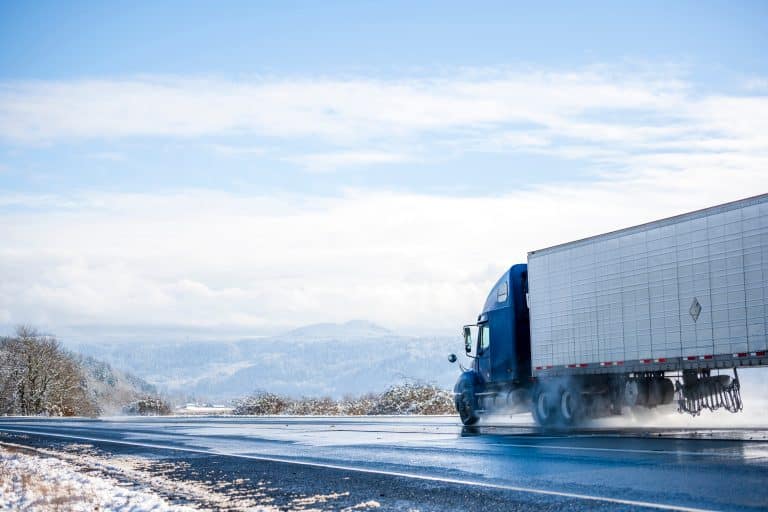 ELD Mandate Updates
Who Must Comply With the FMCSA ELD Regulations? The Federal Motor Carrier Safety Administration (FMCSA) has established electronic log book (ELD) regulations in place to encourage a safer work environment for commercial motor vehicle (CMV) drivers and truck drivers. The
Read More »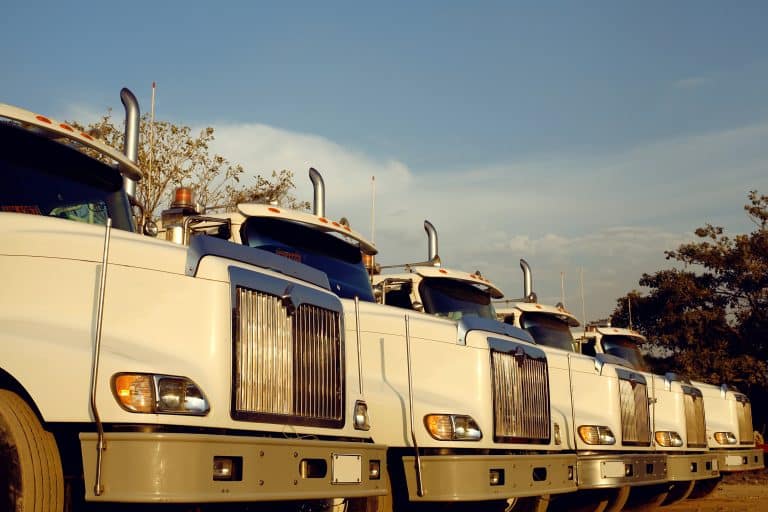 GPS Fleet Tracking Tips
With 3G Shutting Down, It's Time to Switch to a 4G Truck Tracking System Fleets that decide to wait until the last minute to transition from a 3G network to a 4G network, face a host of risks that they
Read More »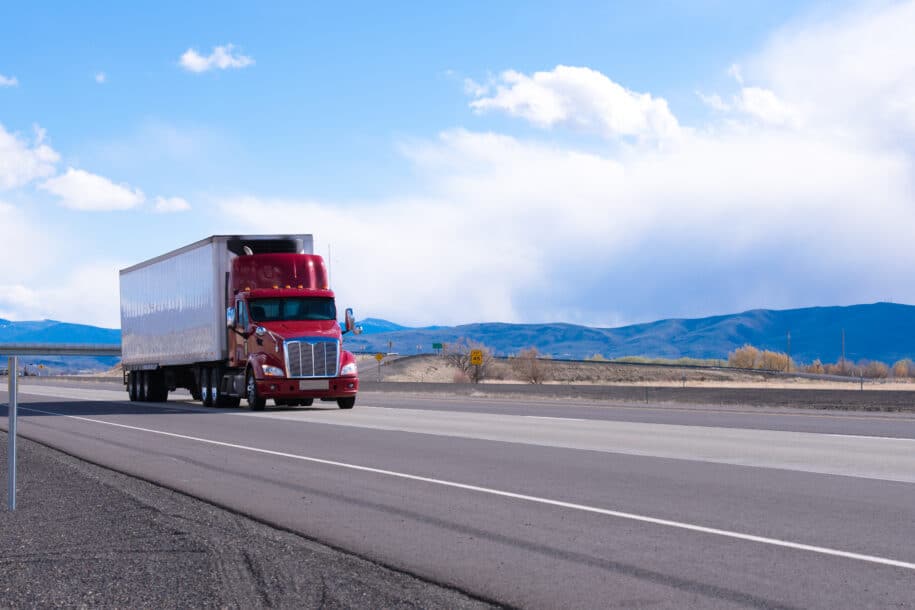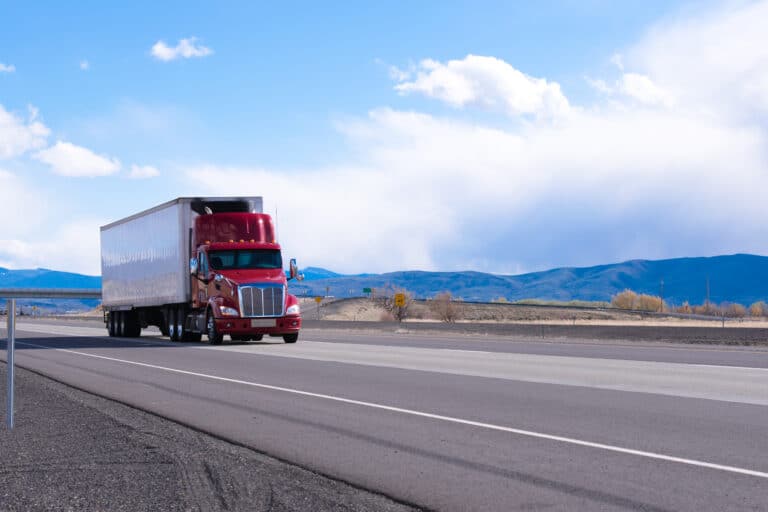 ELD Services & Devices
What is a driving log app? Driving log apps give drivers, owner-operators and fleet owners the ability to record/manage hours of service electronically. The log apps must be connected directly to the truck engine in order to record the mandatory
Read More »