For businesses in the transportation industry, compliance with the HOS regulations established by the FMCSA is not optional, it is a legal requirement. Before the implementation of the ELD mandate, truckers were allowed to record their hours of service manually using paper logs. However, since 2019, commercial vehicle operators are required to use an electronic logging device to keep their RODS. The device, which connects directly to the vehicle's engine, gathers HOS data to help ensure its accuracy, helping the DOT organize information more effectively and prevent fraudulent entries. In this article, we will discuss the legal aspects of the ELD law and the top qualities to look for in a reliable electronic elog to achieve ELD compliance.
Who Needs Elogs?
The ELD mandate was put in place to improve road safety by enforcing stricter regulations on the working hours of commercial vehicle drivers, as overworking can lead to driver fatigue and cause serious accidents on the road.
This law applies to most property and passenger carrier vehicles that travel across state lines, and their drivers must use electronic elogs to record their hours of service. However, some CMV operators are exempt from complying with the ELD rule, including:
Operators who keep RODS for up to eight days during a 30-day period.
Drive-away-tow-away drivers: the driven vehicle is the actual commodity.
Drivers of vehicles manufactured before the year 2000.
Short-haul operators who drive within a 150-air-mile radius from their work location can use time cards instead of ELDs. 
Electronic elogs must be certified by the vendor and registered with the FMCSA to fulfill the requirement. Also, supporting documents such as user manuals, data transfer instructions, malfunction reporting instructions, and blank driver's RODS graph grids must be kept in the cabin. In case of an ELD malfunction, the operator is required to inform their motor carrier and record their RODS on a paper log until their device is fully functional again. The Administration provides eight days to fix or replace a malfunctioning device. 
It is crucial for truckers to take these requirements seriously, as non-compliance may lead to expensive HOS-related fines and increasing CSA scores.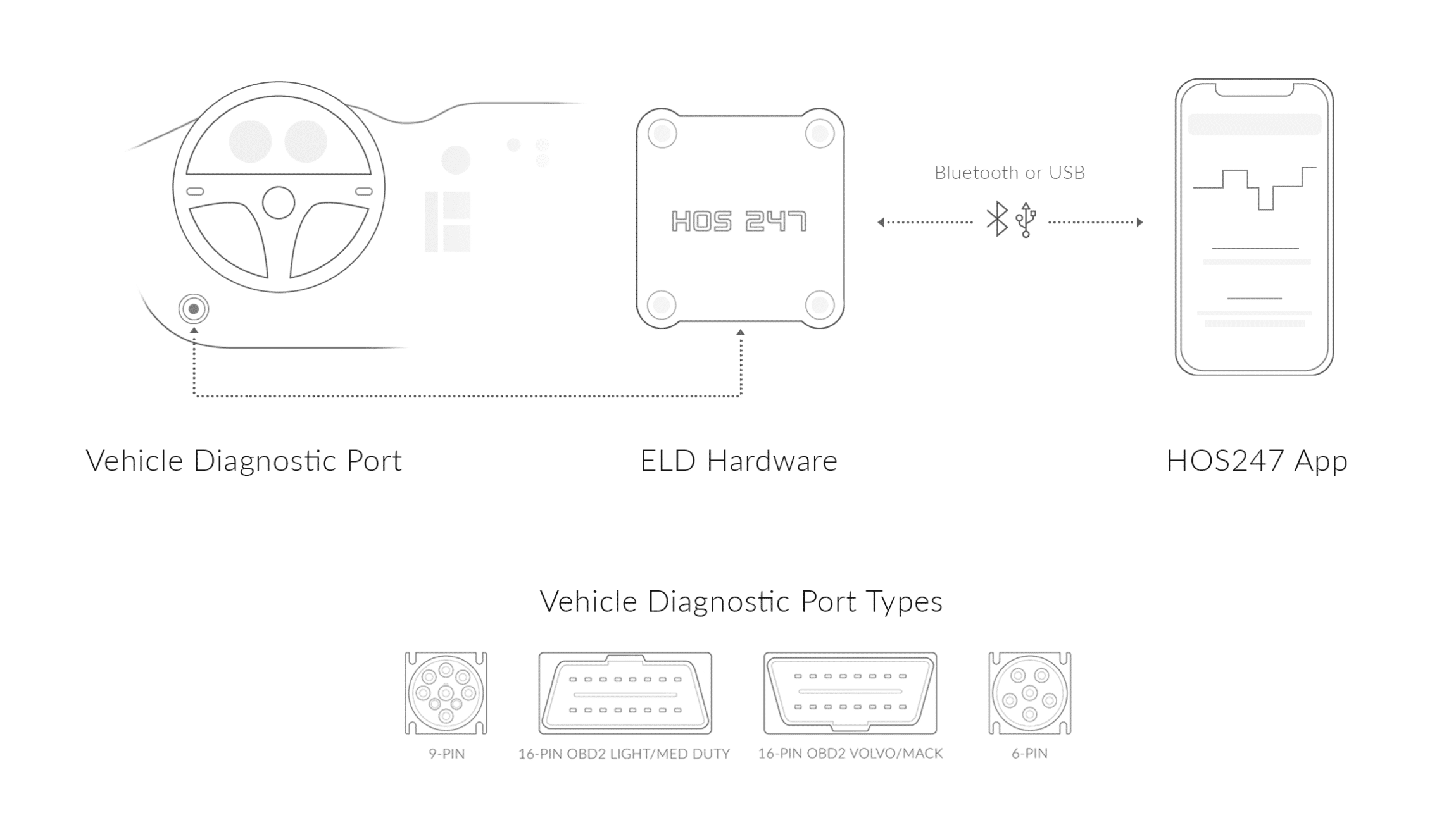 Are Elog Apps FMCSA Compliant?
The use of ELD apps is essential to electronic elogs as they allow drivers to access and manage on their smartphones or tablets the data collected by the electronic logging device. They are also the way to keep them informed about their hours of service limits, possible HOS violations, and to produce RODS for officers during roadside inspections. However, CMV using elog software alone is not sufficient for ELD compliance; it must be part of a registered system based on a tamper-resistant hardware device connected to the vehicle engine. How can drivers ensure that the ELD they purchase meets the required standards? Although not all devices registered in the FMCSA's list are equally reliable, there are proven methods to determine the quality of electronic logging devices, which we discuss in the following section.
Characteristics of a Quality ELD Elog
Providers offering quality ELD solutions focus on combining advanced technology with reliability. When choosing an electronic elog, the first thing to confirm is that the device is included in the FMCSA-approved list. Although the self-certification process, which manufacturers are required to undergo, can't guarantee that the product will be 100% compliant, registration with FMCSA is vital. On the other hand, carriers can find a dependable electronic elog by looking for the following characteristics:
Intuitive interface. To complete tasks more efficiently while on duty, CMV drivers need their elog software to have a friendly interface that is easy to navigate. An intuitive app allows operators to update their status, complete vehicle and roadside inspections, and manage compliance requirements just in a few clicks, automating essential tasks and leading to proper use of the system and higher driver satisfaction.
Efficient customer support. When dealing with technology, accessible tech support is crucial. Accessible customer support can solve all your doubts related to compliance issues that may cause downtime or lead to HOS violations. Before making up your mind, we recommend you call your potential provider's tech support and check how much time it takes to reach an expert. 
Reputable provider. One of the best ways to check the reliability of your potential provider is by reading user reviews on unbiased platforms like the Apple App Store or Google Play. Choose an experienced company that has earned high ratings from truckers. 
Compatibility with different operating systems. An ELD log that pairs with both iOS and Android devices will save money on purchasing additional phones or tablets, and allows drivers to comfortably use the operating system they are used to.
Straightforward installation. An overly complex installation process may require a specialist, potentially leading to additional costs and downtime. Avoid expensive installation by choosing a system that can be set up in minutes by yourself or your staff.
One device for multiple vehicle classes. A universal solution can reduce your costs and will smoothen workflows as drivers and staff will only need to work with one system rather than multiple systems. Also, fleet managers can monitor the fleet on a single platform to save time and reduce administrative burden.
Extra features. In addition to compliance with the ELD laws, complementary features that can be integrated with your solution help your business scale and evolve. Look for digital tools like DVIRs, IFTA support, real-time GPS tracking, and vehicle diagnostics to enhance vehicle visibility and boost operational efficiency. 
If you are wondering how to find an ELD solution that combines all the characteristics mentioned above, we are about to introduce a system that helps carriers avoid costly HOS violations, achieve compliance with the mandate, and increase productivity.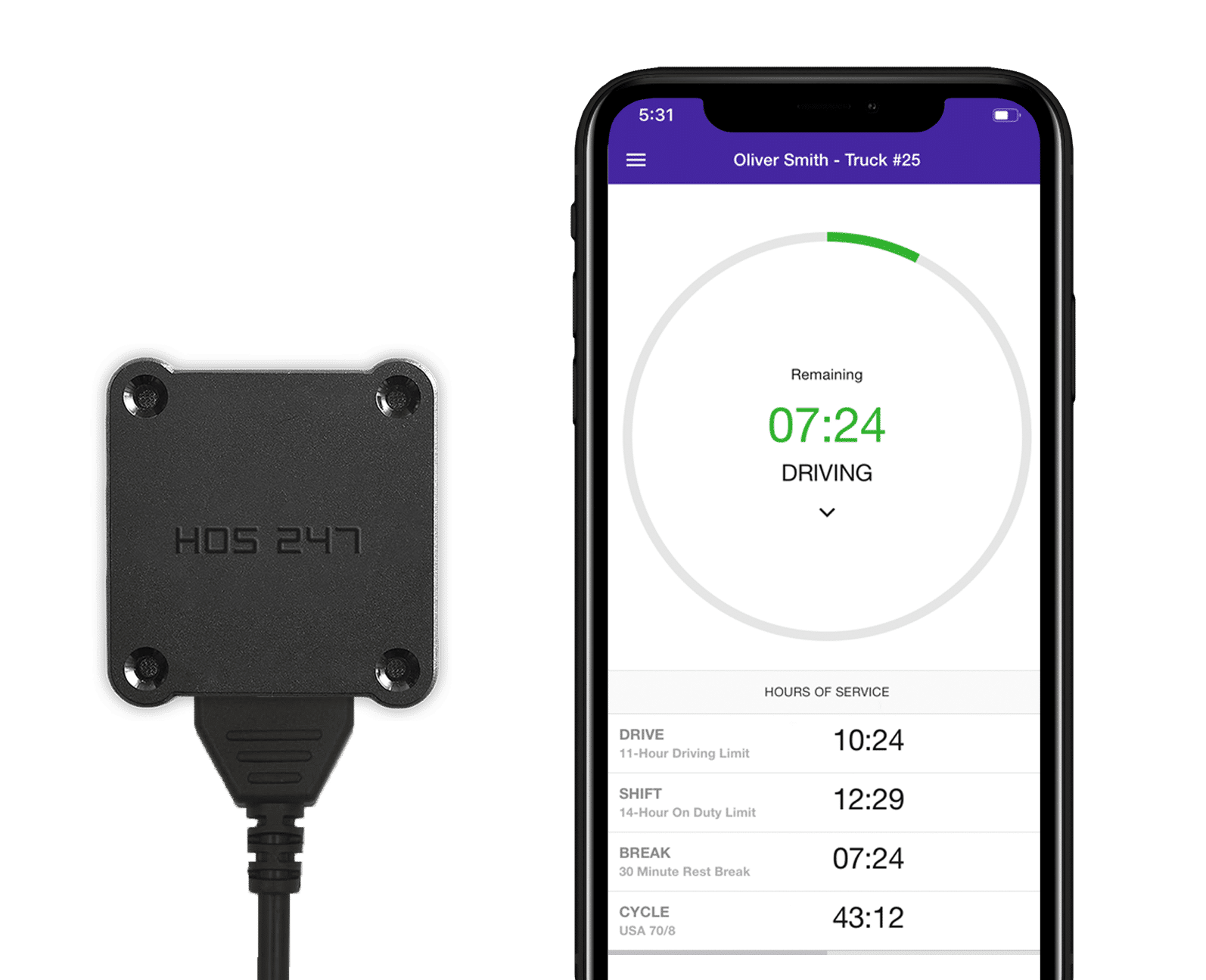 HOS247 Is a Leading ELD Service Provider
HOS247 electronic elogs are FMCSA-approved and designed to meet all DOT requirements with minimal effort on behalf of truckers. Our system provides drivers with alerts on possible HOS violations, which can save motor carriers significant amounts in fines. Our customer-centered approach is appreciated by transportation professionals, among the following benefits:
High-quality, easy-to-install hardware. Our device can be set up quickly, with no special installation requirements, saving motor carriers additional costs and preventing downtime. It is made with high-quality materials to provide optimal performance and a stable Bluetooth connection. 
Hardware and software compatibility. HOS247 ELDs are compatible with different types of trucks, eliminating the need for separate providers for each vehicle class. Additionally, our system seamlessly pairs with Android and iOS smartphones and tablets, providing drivers with the convenience of using their preferred devices.
Driver-friendly interface. The intuitive interface allows operators to easily manage their logs, create electronic DVIRs, and submit inspection reports with a few taps via our app. Fleet managers can access RODS and useful vehicle metrics collected by the ELD through our intuitive web-based portal. Our elog software was specifically designed for the hardware, ensuring a stable connection for data transmission. 
Top-rated service. Our electronic logbook is highly valued by truckers for its reliability, flexibility, and excellent quality of customer support. As evidenced by user reviews, clients appreciate the dependability and overall performance of our service.
Accessible technical support. Our knowledgeable technical support team is available seven days a week to assist with any issues related to the device and compliance. HOS247 managers speak multiple languages, including Spanish and Russian, to better serve our clients. Our callback policy ensures that clients will be assisted promptly even if the call drops.
No-contracts. Instead of locking up clients in long-term contracts, HOS247 uses a transparent and flexible system of monthly or yearly subscriptions that can be scaled up/down or canceled without any hassle. 
Flexible subscription plans. Instead of locking clients into long-term contracts, HOS247 offers transparent and flexible monthly or yearly subscriptions that can be scaled up/down or canceled without any hassle.
Trial period. We offer a 14-day trial to encourage customers to test our system before subscribing to a plan. If, within two weeks, the client decides that our ELD doesn't suit their business needs, we will provide a full refund.
Other Benefits of HOS247 ELD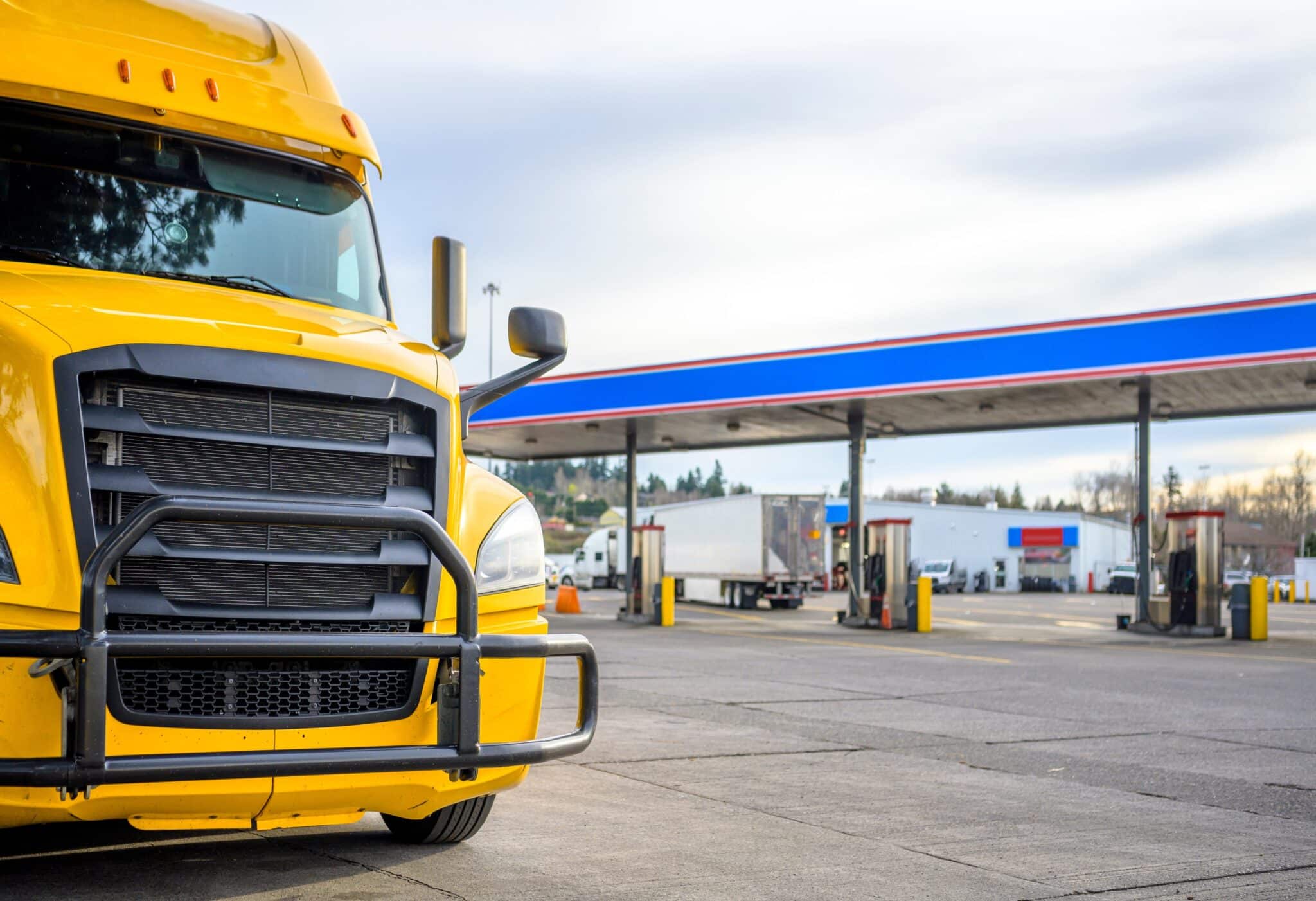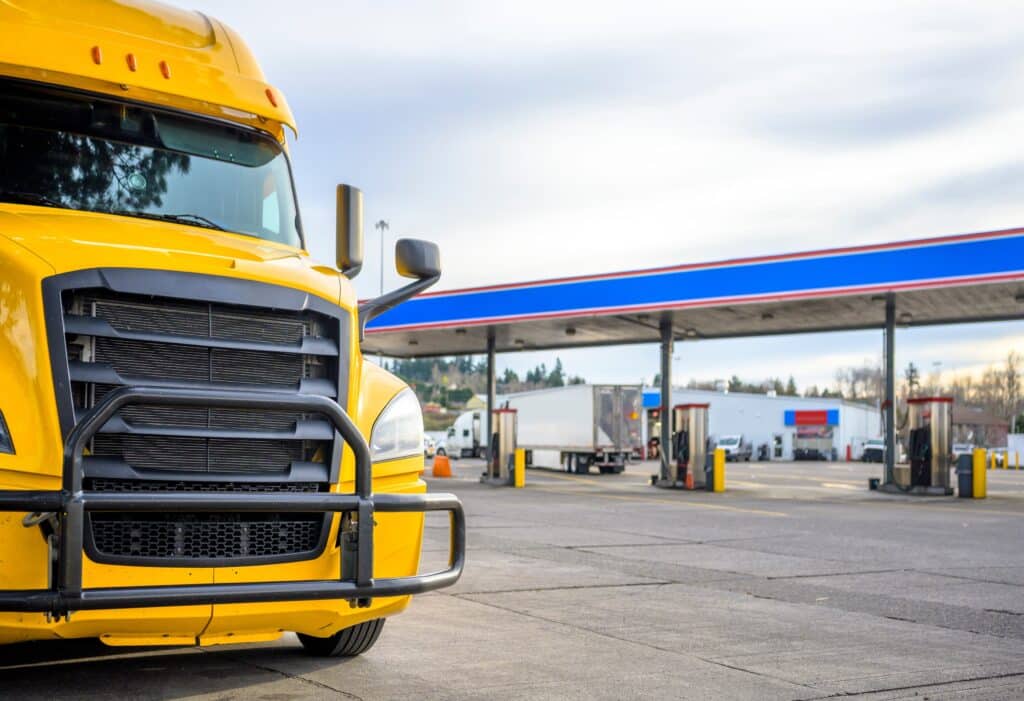 In addition to providing an effective tool for achieving regulatory compliance, HOS247 solution offers extra features that can be paired with our electronic elog to optimize workflows, reduce expenses, improve vehicle safety, increase vehicle visibility, and enhance operational efficiency. Here are some features that can be integrated with the HOS247 ELD elog to boost carriers' productivity:
Real-time GPS tracking facilitates dispatch, improves customer service, and enhances the vehicle and driver's safety by providing full visibility. We use a 4G network to ensure uninterrupted connectivity and better communication between drivers and fleet managers. 
Idle reporting helps identify and manage fuel waste, allowing fleet managers to change driver patterns and cut operational costs. 
The IFTA feature calculates miles driven per jurisdiction to simplify IFTA tax reporting.
Vehicle maintenance lowers the risk of serious vehicle malfunctions by notifying drivers and fleet managers about upcoming maintenance events. This may considerably increase vehicle efficiency and prolong their useful life. 
"Awesome. Easy to install and use. Top notch customer service! I recommend it to everyone."


"Great company to deal with. The support team is very responsive and competent. They provided a great deal of education for our company."

"Customer service is great. They helped me to set up everything and showed how to edit my logs. Thank you."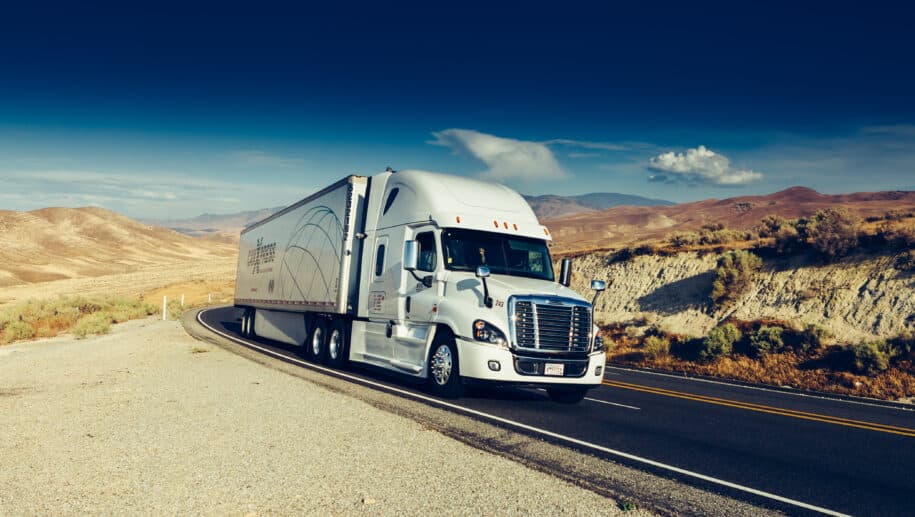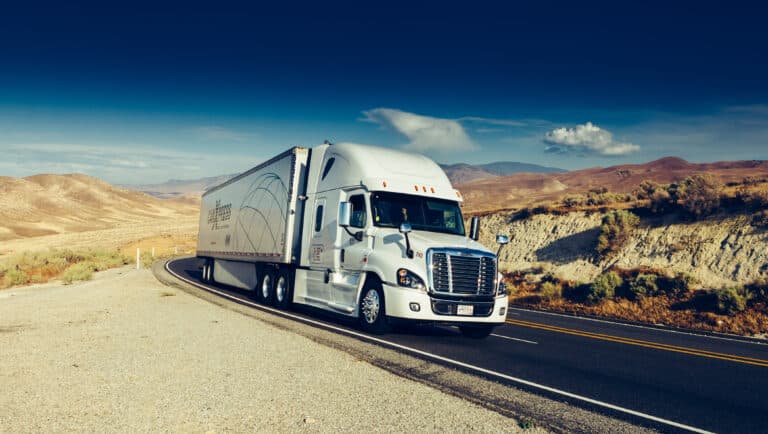 GPS Fleet Tracking Tips
GPS tracking solutions are rising in popularity among the owners of semi trailers for a variety of reasons. Tracking systems help optimize workflows, facilitating tasks for drivers, supervisors, and dispatchers. Full fleet visibility provided by real-time GPS monitoring enhances vehicle
Read More »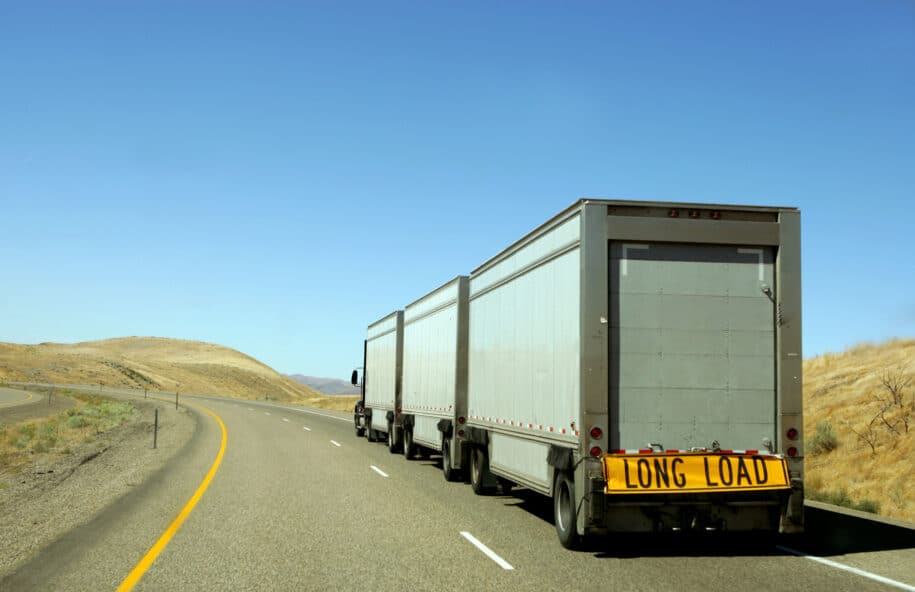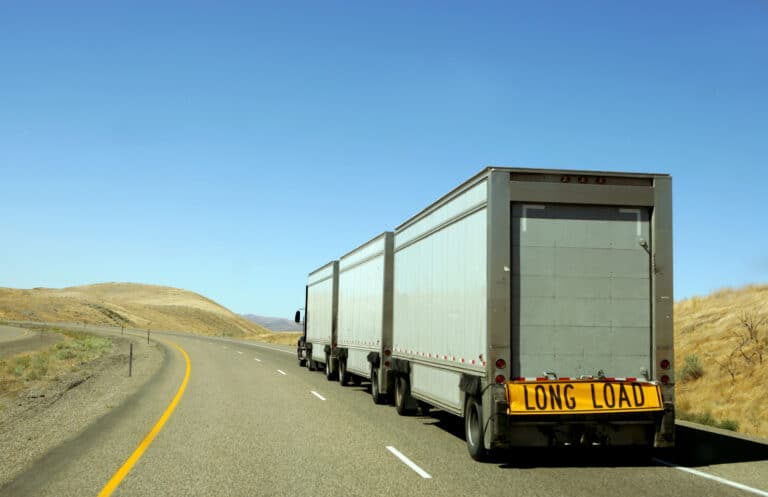 ELD Services & Devices
For businesses in the transportation industry, compliance with the HOS regulations established by the FMCSA is not optional, it is a legal requirement. Before the implementation of the ELD mandate, truckers were allowed to record their hours of service manually
Read More »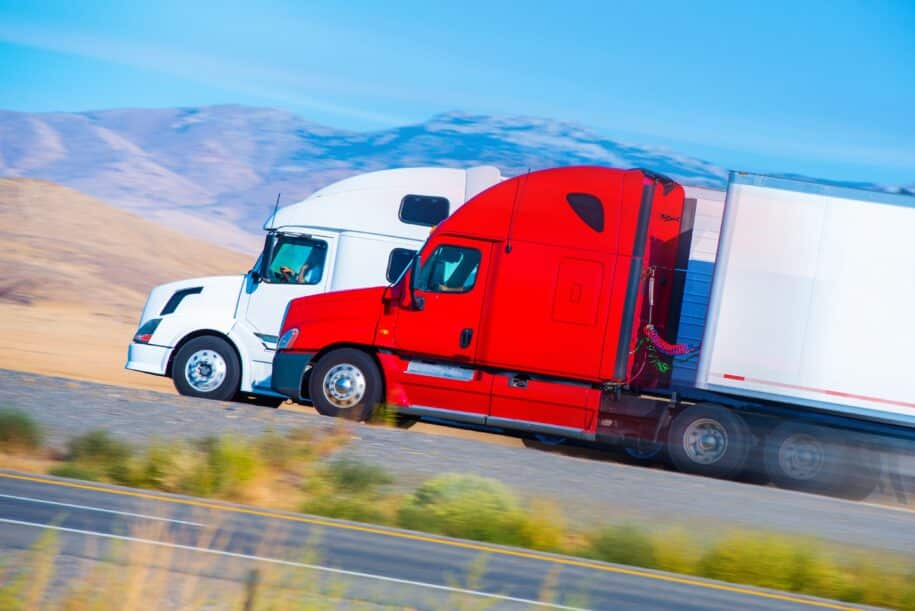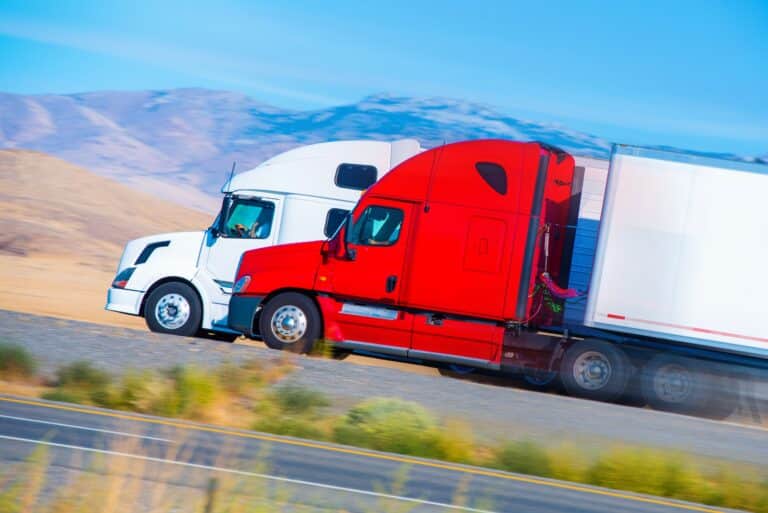 GPS Fleet Tracking Tips
Most major trucking companies find that utilizing GPS fleet tracking technology is an essential piece to their long-term success. When they are ready to implement this technology within their company, they want to find a reliable option that offers the
Read More »