The FMCSA issued the ELD mandate in 2016 requiring commercial motor vehicle drivers to use electronic logs for their trucking operations. This legislation applies to millions of commercial bus and truck drivers who keep RODS. The selection of an elog product should be a researched decision in order to achieve compliance with the mandate, and it is also an opportunity to improve operations and increase profitability. This article reviews what to look for in a trucker daily log and what elements are required for a device to be compliant.
Who Can Use a Paper Trucker Daily Log and Who Needs an ELD
Both property and passenger carrier vehicles traveling between states are subject to the mandate (also applies to drivers living in Mexico or Canada). Yet, drivers can claim an exemption from this law under certain circumstances and are allowed to use paper logs to keep their HOS records if any of the following conditions apply:
Short-haul exemption.

Drivers remaining within a 150 air-mile radius starting from their working location during working hours and who return to their starting point on a daily basis.

RODS under 8 days/month.

Drivers who keep RODS for up to eight days during a 30-day period.

Vehicle delivery.

Drive-away-tow-away operations (cases in which the vehicle driven is the commodity being delivered).

Manufacturing date.

Vehicles with engines manufactured before the year 2000.
The FMCSA requires drivers to notify carriers in case of malfunction. If this happens, paper logs may be used temporarily to keep RODS until the electronic log is either fixed or replaced. Even though drivers will regularly use electronic logs, they should know how to fill out a truck drivers daily log on paper in case of technical issues.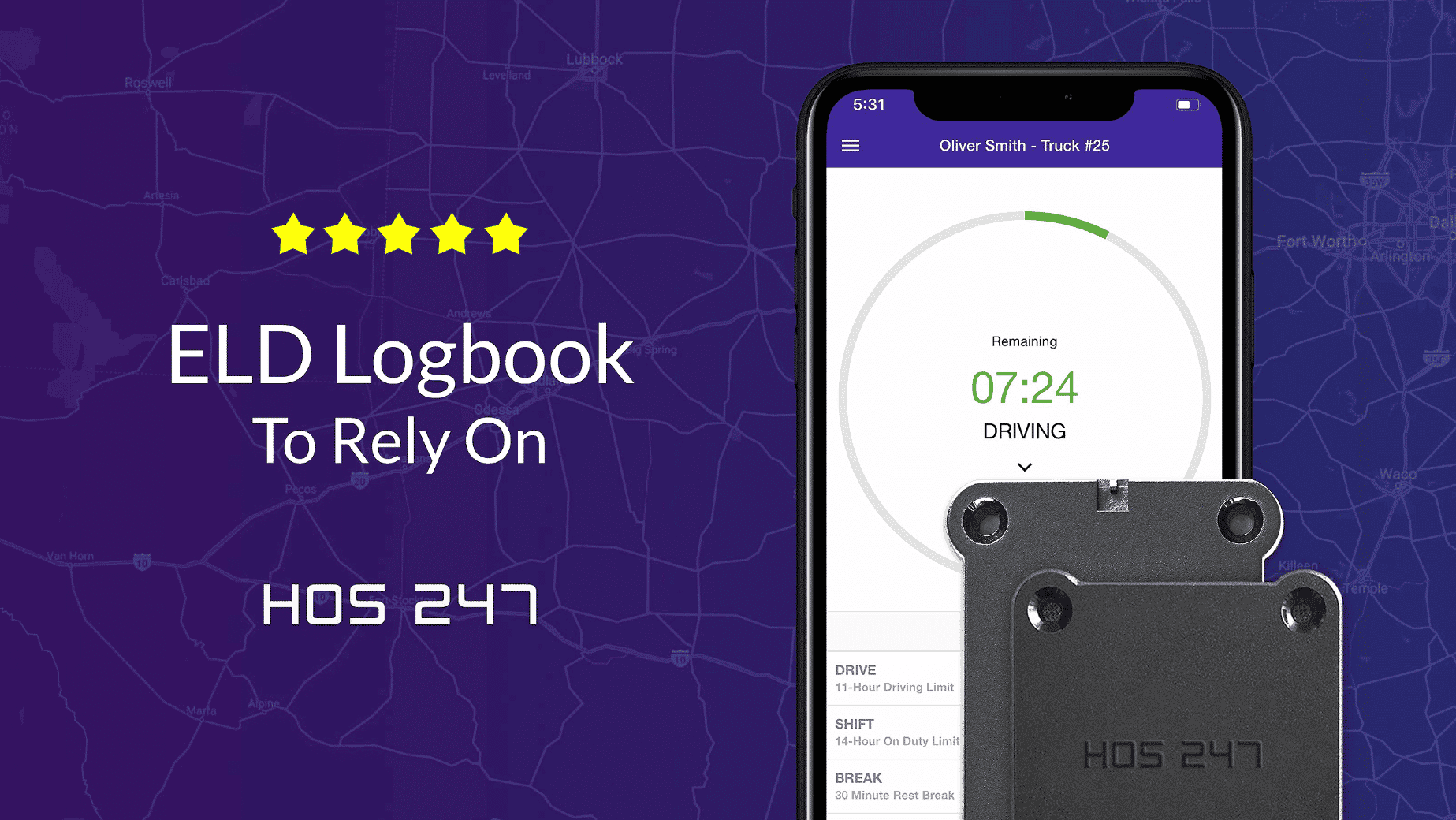 HOS247 Offers a Dependable Service
HOS247 is a top-rated provider in the industry. The HOS247 trucker daily log is designed to make compliance easier than ever. Here are some of the advantages of choosing HOS247 as your provider: 
Top-rated customer support.

If there is a technical problem during an operation, it pays to have top quality assistance available Monday through Sunday. Our multilingual team of English, Spanish, Polish, and Russian speakers is dedicated to helping out drivers with app and hardware issues. 

Reliable hardware

. Thanks to a stable Bluetooth connection, data is collected and updated on a regular basis.

Compatibility.

Both iOS and Android smartphones and tablets support the system's software, working easily on the driver's device of choice.

Flexible options.

HOS247 logbook plans can be scaled up or down to suit specific needs thanks to our no-contract policy. 

Trial period.

Customers may try out HOS247 for a period of two weeks free of contracts or hidden costs. If you are not happy with the product, you may return it and obtain a refund, no questions asked.  

FMCSA-approved and compliant.

The

HOS247 logbook is a compliant, tried and tested solution in line with FMCSA requirements. 
At HOS247 we are committed to making trucking operations easy and efficient for our customers with our daily inspection log book.
How To Choose a Trucker Daily Log That Is Right For You
The process of selection for a truck driver daily log can be overwhelming. Whether you are an owner-operator or a fleet manager choosing an elog for a fleet, you can make the process simpler by following these steps: 
Check for user reviews.

Comments and reviews from users give insight into the real-life experience with the ELD system. These are available at the Google Play Store and Apple App Store.

Look for user-friendly apps.

This is one of the most important features of any ELD solution. Difficult or complicated systems make operations less efficient and are often frustrating for drivers. It is best to have an app that can be learned and used in a straightforward manner to avoid losing time and effort on training. 

Make sure you can reach customer service.

When something goes wrong out on the road, technical assistance is crucial to get things up and running again. It only takes a minute to call and check a provider's customer service line, and it can give you a pretty good idea of how it will perform in real-life situations.
Consider compatibility

.

When choosing an electronic log, it is best to choose a BYOD (Bring Your Own Device) logging app to avoid compatibility issues down the road.

Avoid long contracts.

It is common to see providers requiring three to five-year contracts. It is somewhat risky to commit for such a long time. You might want to stay away from vendors that require you to sign deals for more than one year.
Consider the vendor's experience. Many providers offer ELDs but not all are specialized in electronic log solutions, which are quite complex. If you are looking for compliant and reliable devices, it is best to choose a provider that focuses on trucker daily log systems. 
Important FMCSA Requirements to Verify Compliance
There are close to 700 providers on the FMCSA ELD registration list, but this does not mean that all of them comply with the rules; it is up to the vendors to vet and register themselves. Ask your provider of choice to show and explain the workings and details of their truck driver daily log. Here we provide some pointers on how to streamline the selection of a compliant logging device: 
FMCSA registration list.

You should be absolutely certain that your device of choice is registered on the FMCSA website.

Portability.

A trucker daily log solution can run on a smartphone or tablet if the device meets technical specifications in the electronic logging device rule. Bear in mind that the screen must be mounted in a fixed position.

Inspections.

On inspections, drivers are expected to produce the following items (on paper or electronic format): 

ELD user manual

Instruction sheets for record transfers

Instruction sheet for device malfunctions

8 days' supply of blank driver RODS graph-grids on paper (minimum) 

Operator account data.

Driver accounts cannot have administrator privileges and must have the following information:

Name and surname

Account username 

Valid driver's license number

State or jurisdiction 

Electronic logging device setup.

Motor carriers must have the ability to configure three categories of availability: Personal Use, Yard Move, and None (default). 

Proper functioning.

The ELD must set off a visible or audible warning immediately if the driver does not log in as soon as the vehicle moves and remind the driver to complete the login process. The logbook should record all time in driving and on-duty, not-driving status as shown on the default settings under the driver's profile until the login is completed and all data entries should be blocked, forwarding back to the login screen.

Date and time.

Trucker daily logs must track time and date information in UTC standard and convert to the time standard that applies to the driver's home terminal to remain compliant. The electronic logbook must include daylight savings' time as well using the "Time Zone Offset from UTC" parameter. 

The start time for the 24-hour period is set by the motor carrier.

"Driver's Certification of Own Records" events must include "Time Zone Offset from UTC".


Data entry by the driver.

The daily inspection log book must allow the driver an option for manual entry of the vehicle's location in text format. The driver edit option must be made available to the driver only when prompted by the device. The driver then may enter the location data pertinent to the missing records; it allows to accommodate temporary positioning service interruptions or outage without setting positioning malfunctions if one of the following conditions apply:

The app failed to acquire a valid position in the last 5 miles driven and has not set a positioning compliance malfunction. If the elog event is due to a change in duty status, the device must prompt the driver to manually enter the location data.

Manual location entries must show "M" in latitude/longitude coordinates fields on the records.

 

Driver or Authenticated User Identification Data

Exempt Driver.

The device must allow motor carriers to check exempt use and must set a driver's profile for them to claim ELD use exemption. (Avoids issues with unidentified driver data diagnostics errors) 

Exempt drivers can drive ELD equipped vehicles and still use their exemption. Motor carriers can set up an electronic logbook to show exemptions for authorized drivers or use the logging app annotation for status records. 

Editing limitations.

The elog must not enable editing on automatic driving time records or usernames. This option can only be used in the following cases: 

Records of elog events under "Unidentified Driver" profiles

Reassignment of driving times between two team driver accounts if there are errors or mismatches on the assigned driver records (drivers involved must be registered as mutual co-drivers). Co-drivers must confirm changes made.

Devices must keep the original records regardless of authorized edits and entries.

Malfunction indicators.

Recognizable indicators and audible signals must indicate malfunctions and status to the operator and all malfunctions must be notified to all drivers using the electronic log. Signals must be visible to the driver while maintaining a normal driving position, well-illuminated and must communicate the problem frequently while the device is on.
"Awesome. Easy to install and use. Top notch customer service! I recommend it to everyone."


"Great company to deal with. The support team is very responsive and competent. They provided a great deal of education for our company."

"Customer service is great. They helped me to set up everything and showed how to edit my logs. Thank you."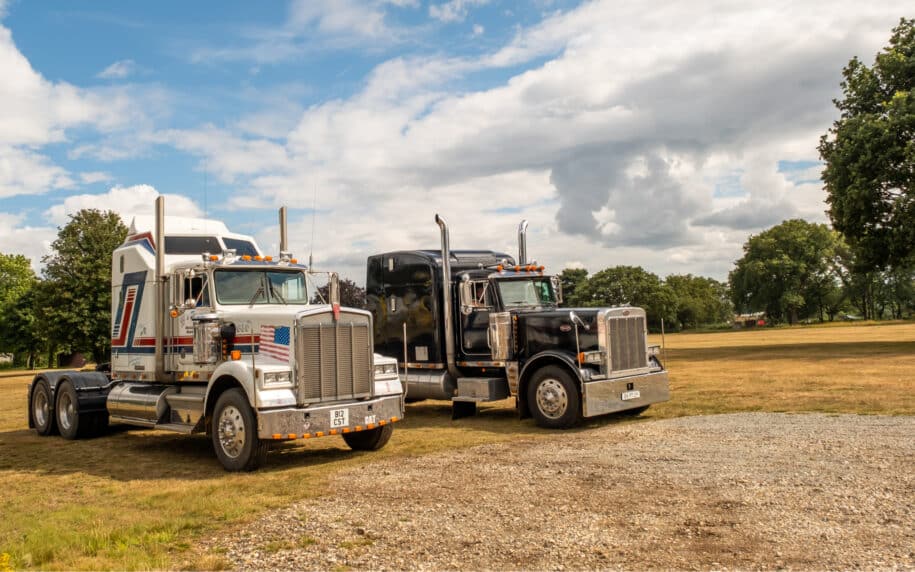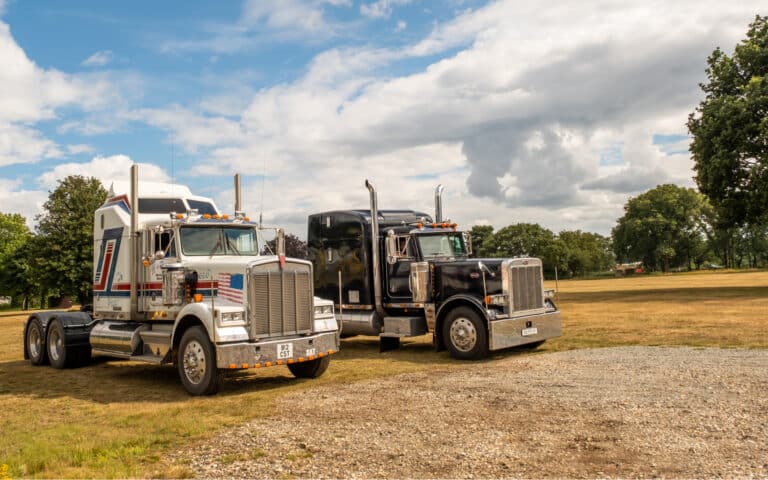 GPS Fleet Tracking Tips
GPS tracking is an indispensable tool for fleet businesses as it provides managers with information about the real-time location of vehicles and other assets, helping motor carriers effectively monitor their fleets and optimize processes. USA truck tracking uses Global Positioning
Read More »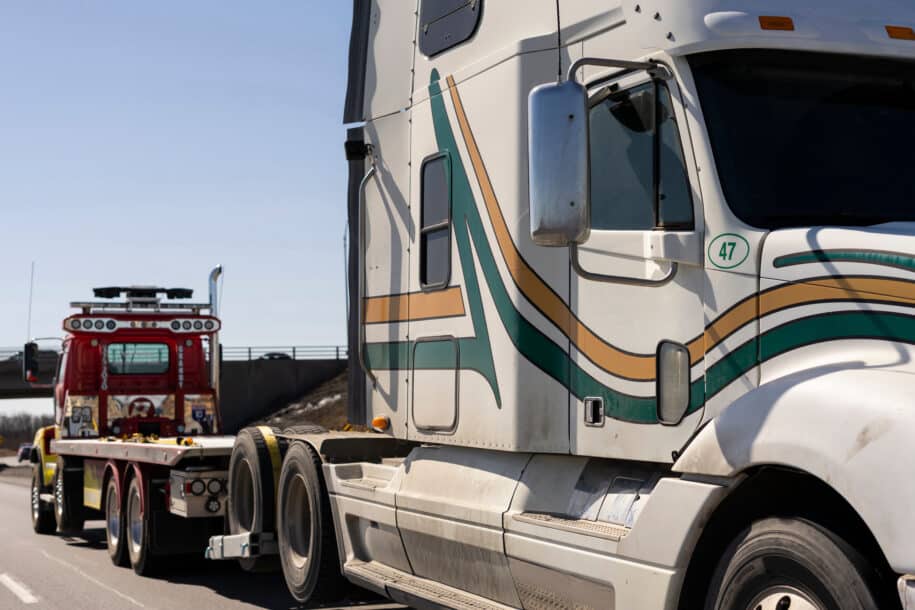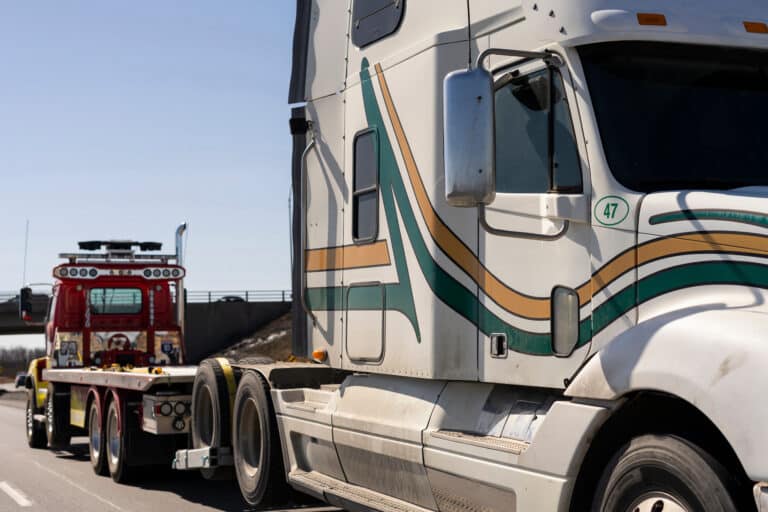 ELD Mandate Updates
What is the ELD mandate for truckers? What are the best electronic logging devices? This comprehensive guide will explain these and other questions that drivers and carriers might have about electronic logbooks to help them stay compliant with federal legislations
Read More »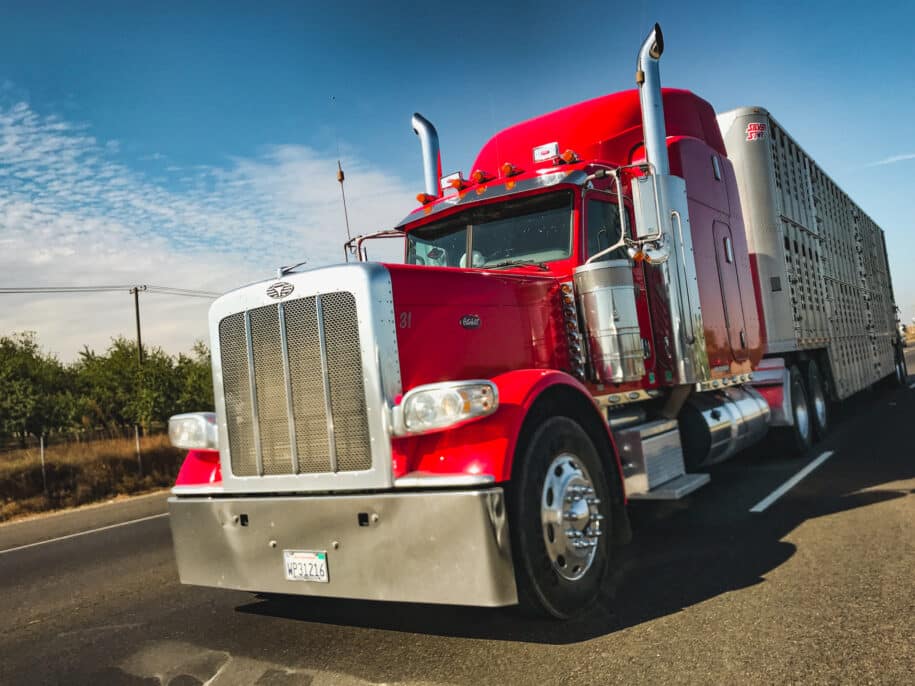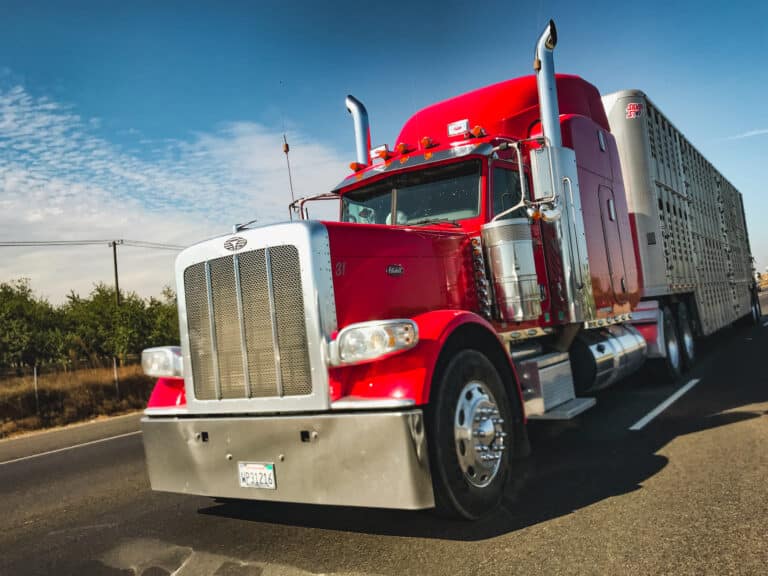 ELD Services & Devices
Commercial drivers are legally required to use an electronic logging device app to record their hours of service. With over 700 devices on the market, choosing an electronic logbook can be a daunting process. While compliance is of utmost importance,
Read More »