The ELD mandate in Canada is currently in progressive enforcement, and by January 1 of next year, nearly all commercial vehicles will need a vehicle inspection log book. The safety and compliance of your operations will depend on the quality of your ELD system, so your elog provider should be chosen with care. A vital part of that system will be the daily drivers log book. Most providers offer bring your own device (BYOD) solutions, meaning drivers can use their own smartphone or tablet to run the drivers daily log book app. In this article, you will find information on app compliance, log keeping, and how to prepare to comply with the coming mandate's rules.
Are Daily Log Book Apps Compliant with the Mandate?
Even though it is possible to download a drivers daily log book app from distribution platforms, it is not enough to be compliant. A tamper-resistant device must connect to the engine to record HOS data to meet the requirements. Once the device is connected and starts recording, it will send the information to the drivers' mobile device via the app. Truckers need the complete elog system to comply with Transport Canada driver's daily log book rules. The app will be compliant as part of that system, but not on its own. If you want to know where to buy drivers daily log book solutions, please visit our website.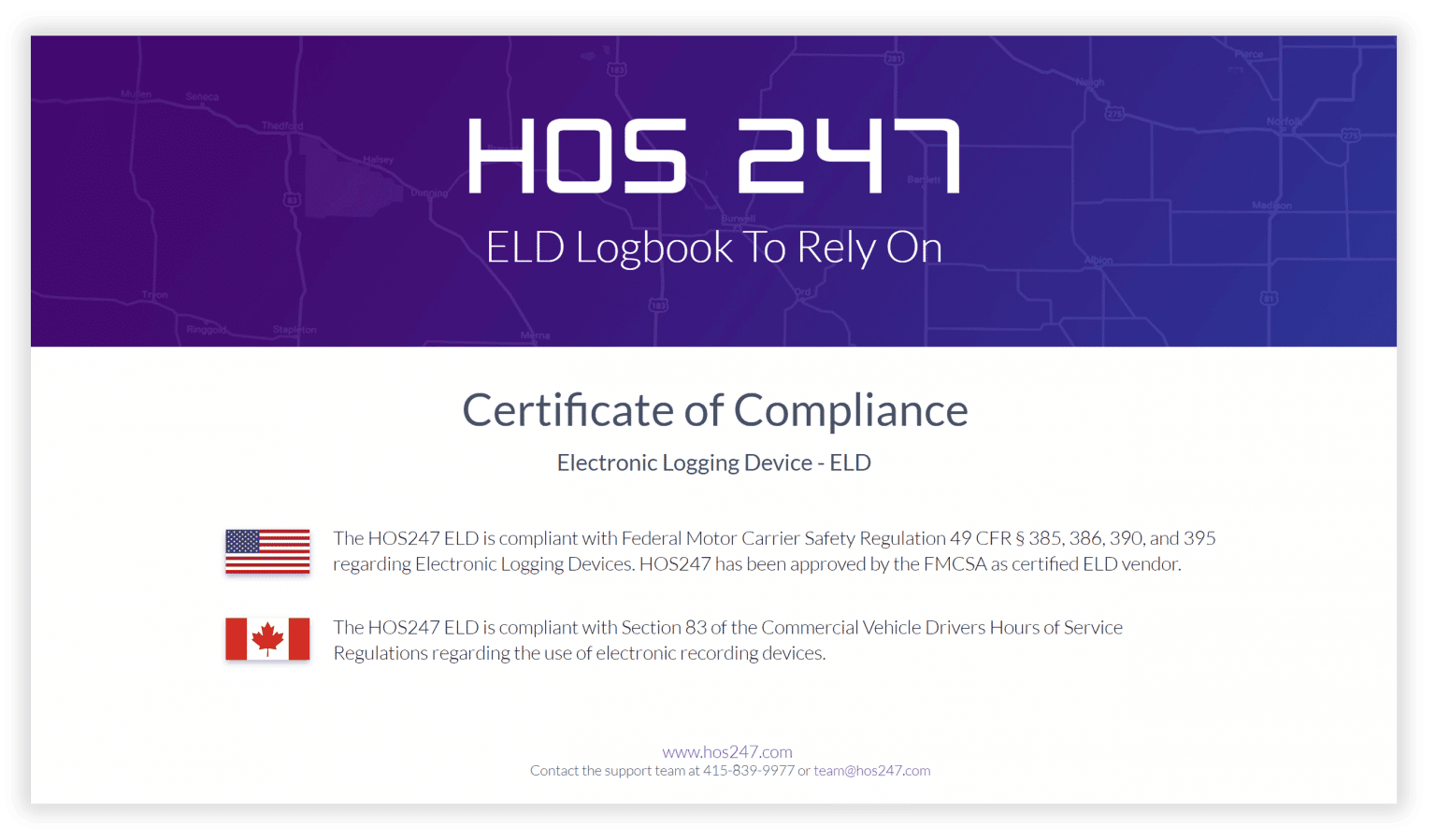 HOS247's Top-Rated Daily Drivers Log Book App 
Our purpose at HOS247 is to offer a vehicle daily log book with top-rated customer support to help our clients run their trucking operations more efficiently. We assume the role of a strategic partner to the client and assist them in growing their business. 
The quality of HOS247 services is shown consistently in our user ratings. Our clients appreciate our easy-to-use daily drivers log book solution, and many other benefits, such as: 
Reliable and easy-to-install hardware. Our device is durable and has been designed for easy and quick installation. Just connect to the device using Bluetooth and the system will be set and ready to operate. 
Driver-friendly logbook software. HOS247's drivers daily log book app is easy to use and quick to learn. The app software operates just as well on Android and iOS devices to better suit the preference of the driver. 
Top-rated support. Our technical assistance team is ready to assist customers Monday through Sunday. Our staff is well trained and fluent in English, Spanish, Russian, and Polish. Our callback policy ensures the issue gets resolved as soon as possible.
Trial-period. We offer a tryout period of two weeks for truckers to get familiar with the logbook. You will receive a full refund if you decide to return it within that time. No questions asked, no hassle, no strings attached.
No contract needed. Pay on a monthly or annual basis. Monthly plans can be scaled up or down as you see fit.
Extra features. Our electronic logbook can be enhanced with features of real-time GPS tracking, vehicle diagnostics with fault code detection, IFTA kilometer calculations and more.
Can I Edit an ELD App Record?
The vehicle inspection log book will record the time a vehicle is in motion as driving time. This data cannot be changed to non-driving time. That said, some things need to be cleared up on occasion. There are two kinds of changes that can be made to the log:
Edit. This refers to any and all changes made upon the information in an ELD record. 
Annotation. This refers to a text addition related to a record, update or edit done by a driver or an authorized person. Edits must all have an annotation to justify them.
Someone with clearance (driver or staff) can make these changes if there is an error. Original records will remain after edits and annotations are made, and they will be under the drivers' responsibility. Drivers must:
Review the changes made.
Make sure they are accurate and justified.
Sign off any edits done by other staff.
Resubmit the corresponding electronic logs.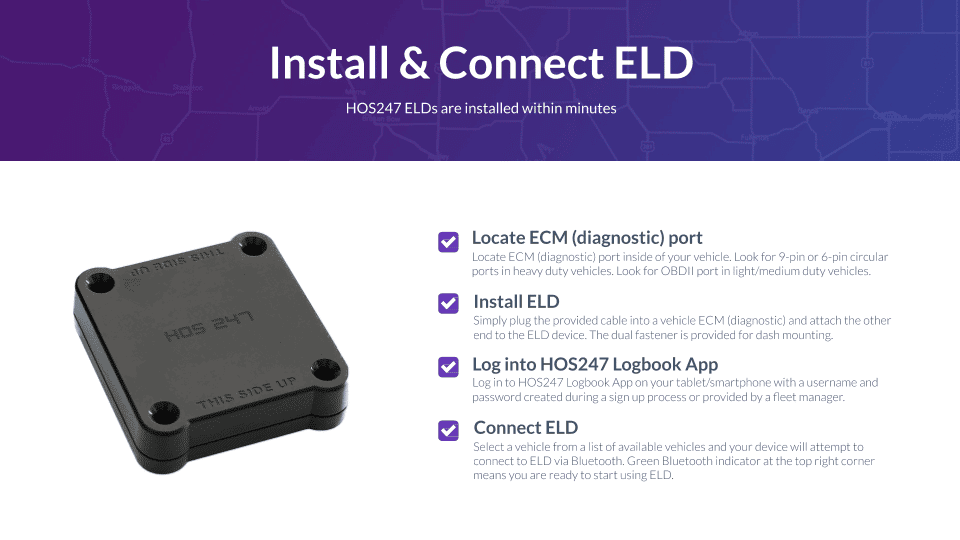 How to Prepare for the Mandate Rollout?
The Canadian ELD mandate will be officially in effect on January 1, 2023. It will require the use of a daily drivers log book for commercial motor vehicle drivers under HOS rules in Canada. Its purpose is to increase road safety across all provinces and territories. There have been a series of changes made by Transport Canada since its announcement in 2019. Because of that, it may not be clear what is needed to keep operations safe and compliant. To navigate the progressive enforcement period we are in, consider three things:
Understand how enforcement works. The use of a daily drivers log book system is encouraged, but not required yet. There will be no penalties for fleets or drivers without a certified ELD until the start of next year. Until then, the rules will focus on education and awareness.
Early adoption. Complying with the mandate is not as simple as getting a device. The whole business should prepare to change and adapt to the compliance workflows. By getting ahead and starting compliance early, the transition will be smooth and new workflows to increase efficiency can be adopted early. 
Find a partner to support the transition. It can take a lot of time to manage unassigned hours of service without the workflows and built-in tools from the elog provider. If this is the fleet's first ELD, it will pay off to have a plan. The time spent onboarding drivers will depend on the size, location, and type of fleet. Choose a provider that already offers premium support and supports Canadian rules; it will help the transition run smoothly.
Differences Between Paper Logs and Elogs
The main difference between paper and electronic logs is that electronic records are automatic and in real-time, while paper records need to be filled manually by the driver. The daily drivers log book connects to the engine and automatically records the vehicle's activity. It relieves drivers of this part of the job and prevents human error. The information can be looked up via the daily drivers log book app. On the other hand, paper logs have to be filled out by hand on a spreadsheet to account for the day's work. It is a straightforward task, but it takes additional time and effort for truckers to keep records accurate and well organized.

Most commercial drivers will have to use electronic logs following the elog mandate. However, drivers included in the following exemption categories are not required to use an ELD:
Short-haul exemption. Drivers who operate within a specific distance from their work location (160 kilometer radius).
Official permission. Carriers might be granted a statutory exemption or special permission.
Rental agreements. If the vehicle has been rented for up to 30 days (without extensions).
Manufacturing date. Vehicles manufactured before the year 2000.
Paper records are also necessary in case of an ELD malfunction. Transport Canada states that the driver must notify the motor carrier and keep paper logs until their device is fixed (up to 14 days).
"Awesome. Easy to install and use. Top notch customer service! I recommend it to everyone."


"Great company to deal with. The support team is very responsive and competent. They provided a great deal of education for our company."

"Customer service is great. They helped me to set up everything and showed how to edit my logs. Thank you."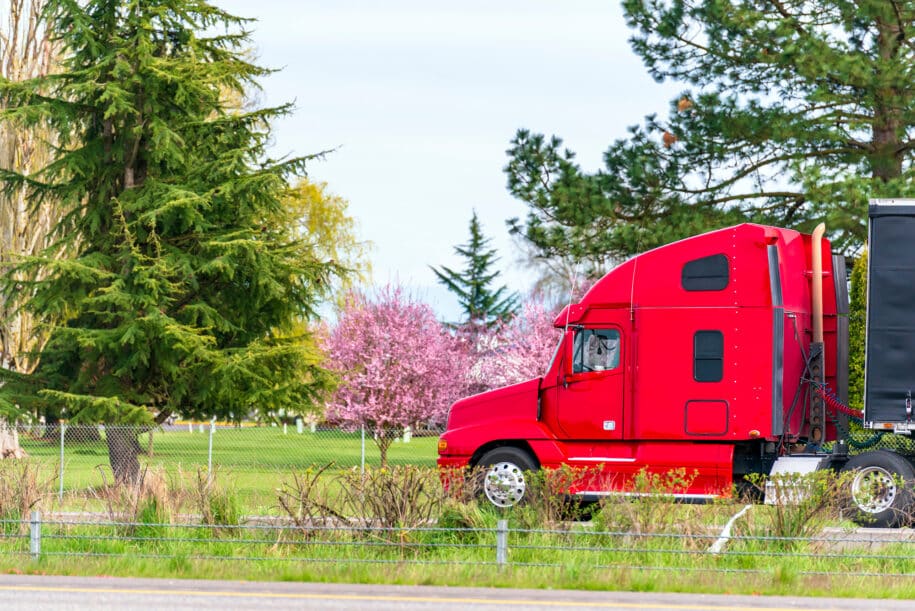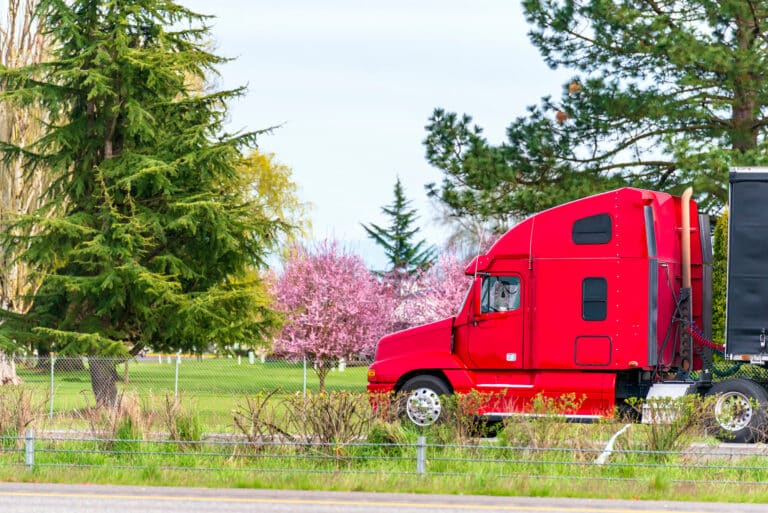 ELD Mandate Updates
Commercial trucking operations, including everyone from large carriers to owner-operators, are subject to the electronic logging device rule and will require ELDs to operate legally. This requirement came into effect on June 12, 2021, with a full implementation date of
Read More »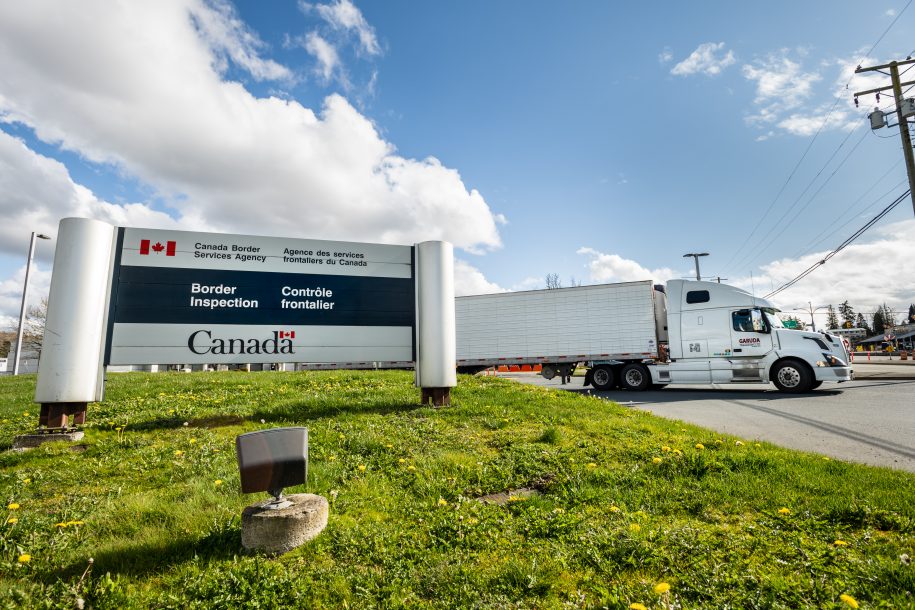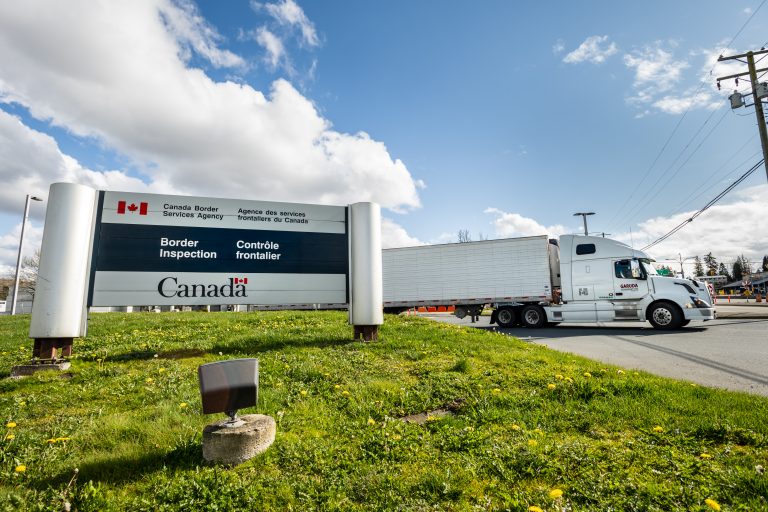 ELD Mandate Updates
For truckers and trucking companies operating in Canada, the rules on how hours of service are to be collected and logged are changing. Beginning January 1, 2023, all commercial drivers in Canada must comply with the rules mandating the use
Read More »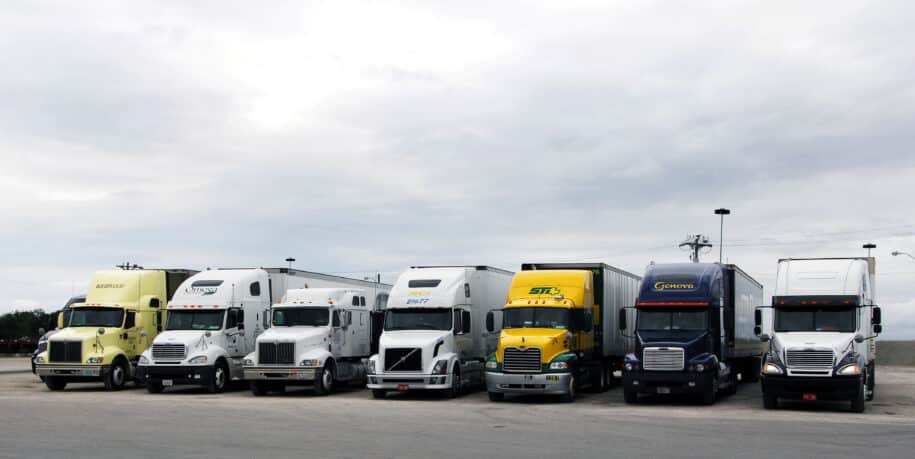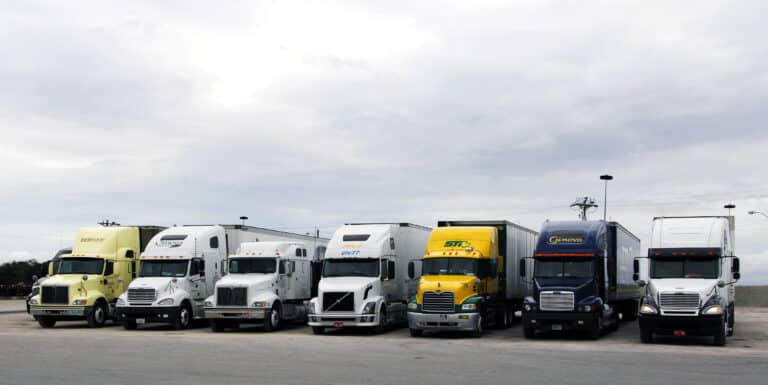 GPS Fleet Tracking Tips in Canada
Fleet management systems are designed to help transportation operations run more efficiently. Full visibility of the fleet's activities allows managers to find ways to improve operations and keep costs low. Successful transportation businesses have evolved with technology and harness the
Read More »