For owner-operators to comply with the Federal Motor Carrier Safety Administration (FMCSA) electronic logbook rules, you will need to have a good electronic log to track your hours. This will also help you stay competitive and safe while working in the industry.
The ELD Mandate or the ELD Final Rule was designed to improve the safety of roads and drivers. A major component of this mandate is that truck drivers are now required to track their work details on electronic logging devices (ELD). Thanks to modern technology, these devices are capable of recording truck movements, miles driven and engine hours automatically. It is believed that by tracking the driver's hours in this way, drivers can be prevented from violating rules and regulations. Compelling truck drivers to adhere to regulations the FMCSA will be keeping the roads safer. They will also be protecting drivers from unsafe driving situations such as overtiredness, lack of alertness, etc.
The ELD Mandate was formally developed in December 2015 with a deadline of December 18, 2017, for compliance. Between that day and Dec 16, 2019, the FMCSA considers it to be a phased-in compliance phase and allows the use of AOBRDs purchased and installed before December 18, 2017. Following Dec. 16, 2019, all drivers and carriers must be using registered ELD.
Do owner-operators need elogs?
To be in compliance with the ELD Mandate, owner-operators who are not employed by a specific carrier will need to buy their own FMCSA-compliant electronic logbook. There are a variety of devices that can serve the purpose, including ELDs that are compatible with smartphones and tablets, providing they are able to be connected to the truck. There is also a range of dedicated e-logs that meet the requirements of the Mandate.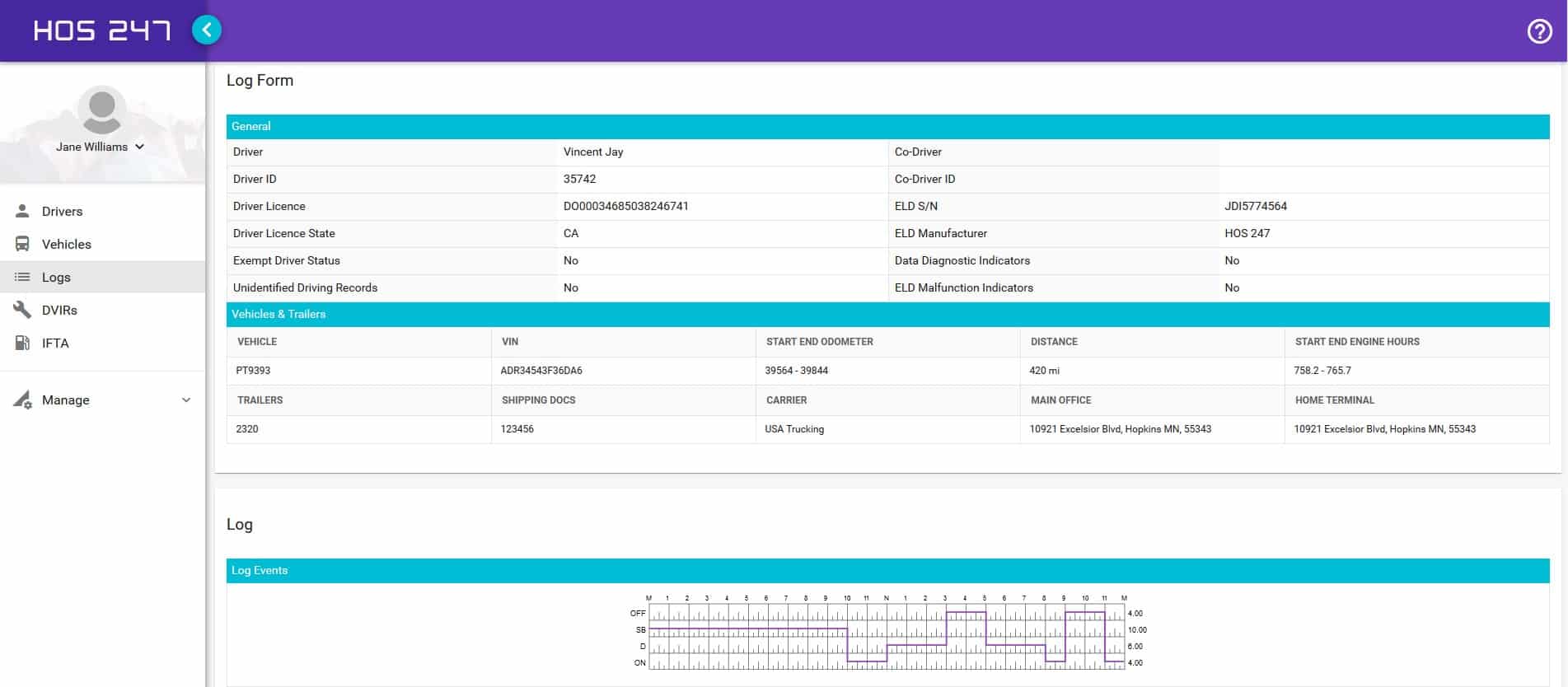 When it comes to operating the device, owner-operators will need to have two accounts: fleet manager and driver. The ELD Mandate requires the accounts to be separate. Depending on your operations owner-operators may not need all the additional features that the fleet management software offers. Owner-operators may find some of the tracking information useful in record keeping including fuel tax reporting or vehicle inspection reports.
The most fundamental operation of the ELD is to record service hours and other relevant information, which is defined by the ELD Mandate. Thus, the device is required to be attached and connected to the truck electronically. In fact, the Mandate requires that the device is connected at all times that the truck is being used. This allows it to monitor miles traveled, hours, etc. Connecting the device to a truck must be done with an ECM. If you are using your device with a smartphone or tablet, the connection can be made either through a cable or through Bluetooth. While a cellular data link between the device and a truck's ECM will be allowed, it is not a reliable connection. It is more prone to dropouts and could cause the device to malfunction.
Selecting the best ELD devices for owner-operators
As an owner operator, the very thought of working out an ELD solution can feel overwhelming. But it doesn't need to be. There are some very simple steps to take that will help you find the best ELD for you. They include:
Find compliant ELDs. In an attempt to help simplify this process the FMCSA has published a list of devices that are approved. However, the devices on the list are self-certified, not verified nor endorsed by the organization. This means you will need to do a little research into any device you are considering to find out if it is compliant. The best way to do this is to have the compliance requirements and talk to the ELD vendor to see if it meets each point.
Check reviews. You should also check online reviews of the device to see what other users and consumers have to say about it. You can find these through a Google search or on the Google Play Store or Apple Store.
Available support. Two things to consider when searching for ELD is how easy it is to use and what kind of support the company offers. Any device that is not intuitive or you need significant training to understand and operate is not the best choice. As well, a vendor should offer quality customer support. Search for one that allows you to call and reach a person, not a machine.
Be cautious. Some signs that an ELD vendor is not the right one for you are long contracts and newer companies. Vendors should not try to lock you into a long contract. If they are confident their product is worthwhile, they shouldn't need to do this. As well, new companies to the industry have not yet gained a reputation for quality. You would be better to find an ELD from a vendor who has been in the marketplace for a while.
Interstate and intrastate regulations and your ELD
As part of the ELD Mandate, devices need to support interstate and intrastate hours of service rules. Rules change from state to state, for example, the rules between Texas and California are different for motor carriers.
According to interstate rules, truck drivers are not permitted to drive for more than 11 consecutive hours. Drivers are also not allowed to operate a vehicle if they have been on duty for more than 14 hours total. Drivers are required to have a minimum of 10 consecutive hours off before they start a new shift.
In addition to these restrictions, drivers are not permitted to have more than 60 work hours per seven days if you do not operate every day of the week. For those owner-operators that do work every day of the week, the restriction is no more than 70 hours in an eight-day period. Once this maximum time has been reached, the driver must have 34 consecutive hours off before they will be permitted to drive again.
When it comes to Texas intrastate regulations, drivers are allowed to operate a vehicle for 12 hours if they have had eight consecutive hours off duty. However, they are not permitted to drive if they have been on duty for more than 15 hours. There is a rule that drivers cannot work more than 70 hours in a seven-day period. This time resets after the driver has had 34 consecutive hours off. Yet, some drivers can be exempt from these restrictions in certain circumstances, including finishing their shift before the 12-hour mark; those that have eight consecutive hours between their shifts and drivers who work within a 150-air-miles of their reporting location.
The State of California has opted to postpone implementing the ELD Mandate for those intrastate truck drivers until December 2020. But this does not mean that you should not be ready to switch to ELD if you are still using paper logs. HOS rules in California stipulate that drivers cannot operate a vehicle for more than 12 hours. They are also restricted from driving if they have been on duty for more than 16 hours. Truck drivers are required to have at least 10 consecutive hours off before they start working again. California Intrastate drivers cannot drive if they have been working for more than 80 hours in an eight-day period. They need to have 34 consecutive hours off-duty before they can work again.
ELD support for exemptions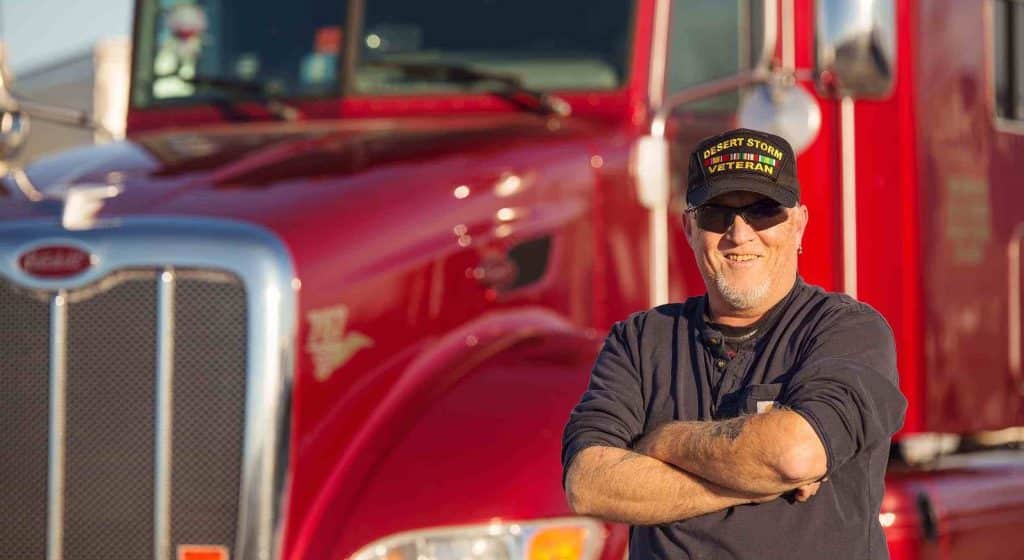 Any ELD system needs to be capable of handling trucking exemptions. These include those that have an impact on the FMCSA Hours of Service regulations. These exemptions are:
Driving time exceptions. HOS rules limit drivers to either 14-hours or 11-hours of driving time, depending on the situation.  For example, a driver that carries property cannot operate a vehicle if they have been working for more than 14 hours. They will need to take at least 10 consecutive hours off before they can drive again. Similar restrictions apply to passenger-carrying drivers except the time limit is 15 hours.  In addition, a property-carrying driver is permitted to drive up to 11 hours if they have had at least 10 hours off duty. Those drivers who transport passengers can drive up to 10 hours if they have had eight consecutive hours of rest time. However, there are exceptions to these rules that will allow short-haul drivers to extend the 14-hour limit to 16 hours once a week. You are eligible to use this exception if you have returned and been released from work at your regular reporting location the past five shifts; if you have taken the required 10 consecutive hours of rest and been relieved of duty within 16 hours of starting your shift; and you have not used this exception within the last six days.
30-minute break rule. Truck drivers must have a 30-minute break at least every eight hours. This means that they are not permitted to drive within this time, but they can do non-driving tasks. The exceptions are short-haul drivers who fit into the 100 or 150 air-mile radius provision. Particularly those that drive non-CDL vehicles.
Adverse driving exception. If you run into adverse road conditions during a trip, this exception allows you to extend the driving limit by two hours. However, it only applies to those circumstances that the driver could not have been aware of beforehand.
Emergency assistance. In emergency circumstances, drivers do not need to comply with the HOS rules. This applies only for emergencies that are declared by a governmental institution or figure, such as the  President, state governors or the FMCSA.
AOBRD vs ELD
There were three phases of the FMCSA ELD Mandate that were defined. In phase 2, drivers were considered to be in compliance if they were using an AOBRD. Yet, this is only a temporary state. Thus, to stay compliant, truckers including owner-operators are required to make the switch to ELDs as of December 2019.
Benefits of HOS247 for owner-operators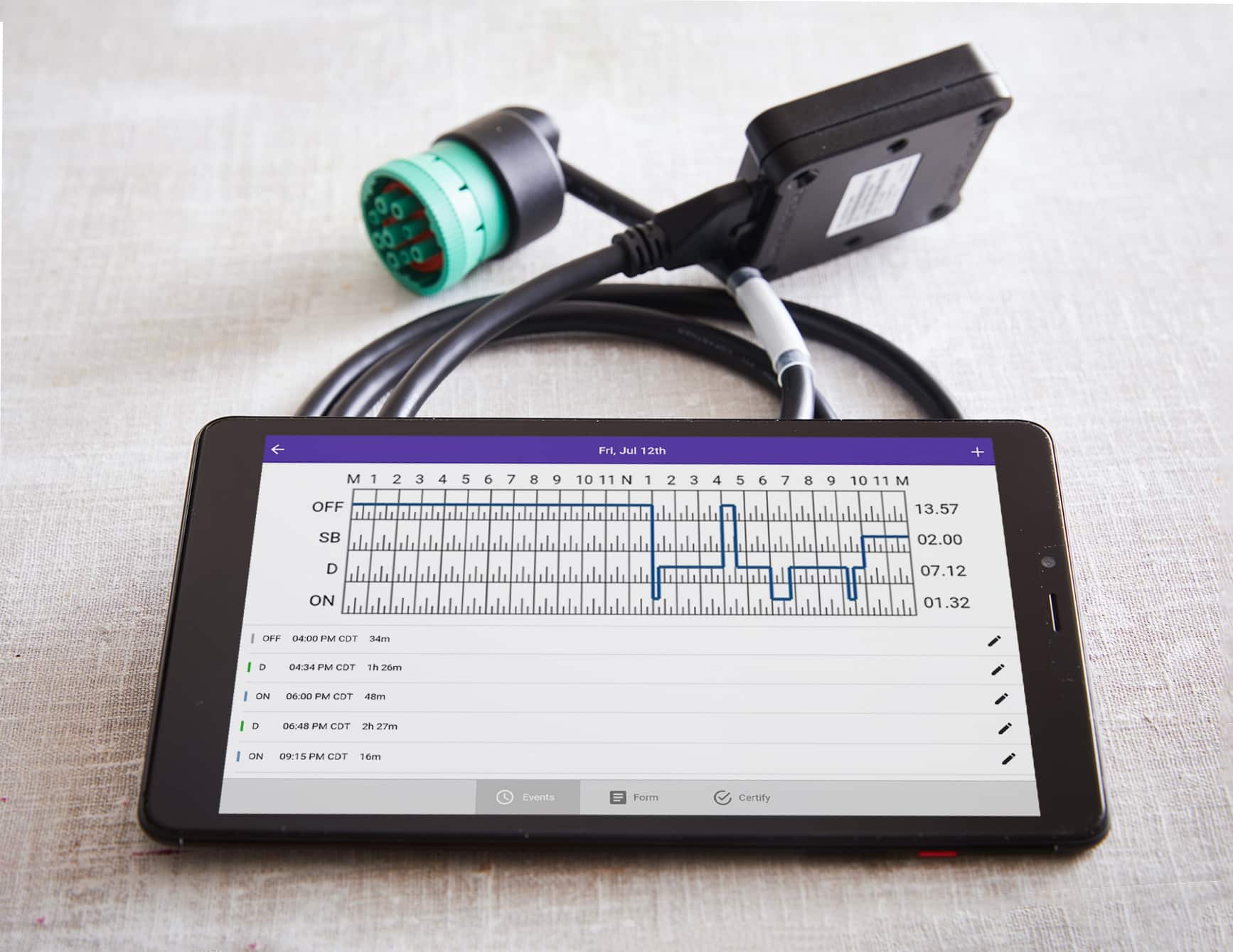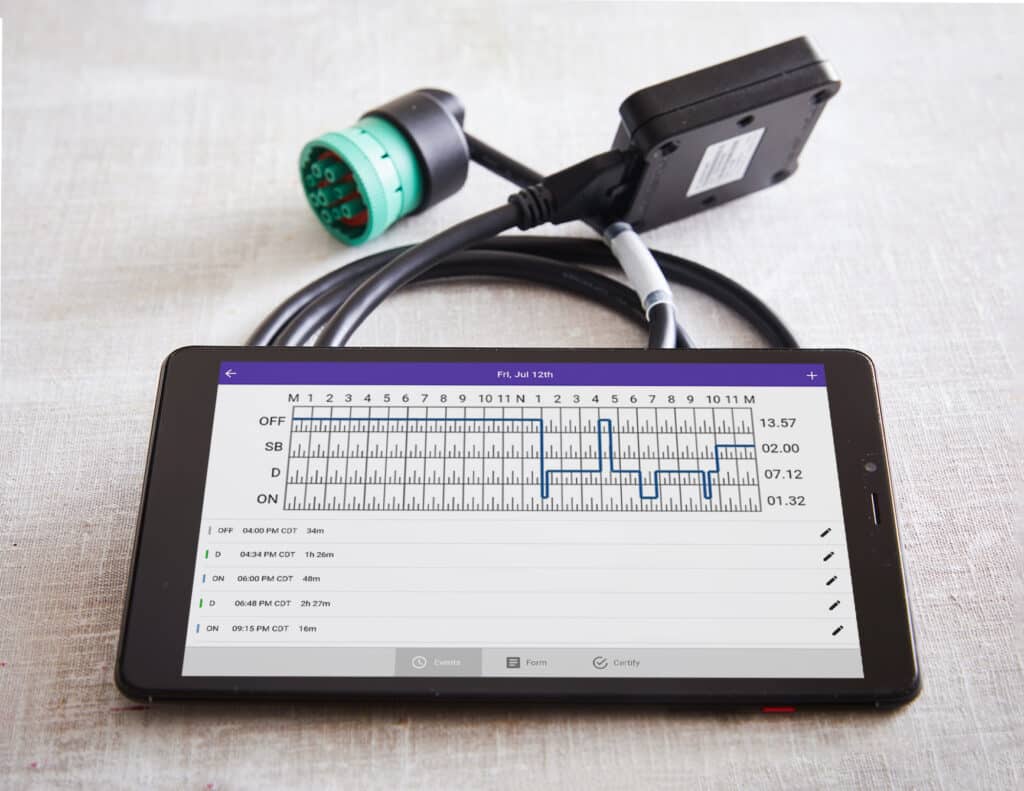 With HOS247, you can be sure you are using one of the best devices available. We have dedicated customer support staff that can help you get the most from your ELD. Our multilingual team can answer your questions in English, Spanish, Russian or Polish. We also offer flexible options to meet your specific needs. This includes GPS tracking, IFTA mileage reports and more. HOS247 has no contracts and a hassle-free, two-week return policy.  Why not find out why our easy-to-use, all-in-one platform has been trusted by drivers, carriers and owner-operators around the country.
"Awesome. Easy to install and use. Top notch customer service! I recommend it to everyone."


"Great company to deal with. The support team is very responsive and competent. They provided a great deal of education for our company."

"Customer service is great. They helped me to set up everything and showed how to edit my logs. Thank you."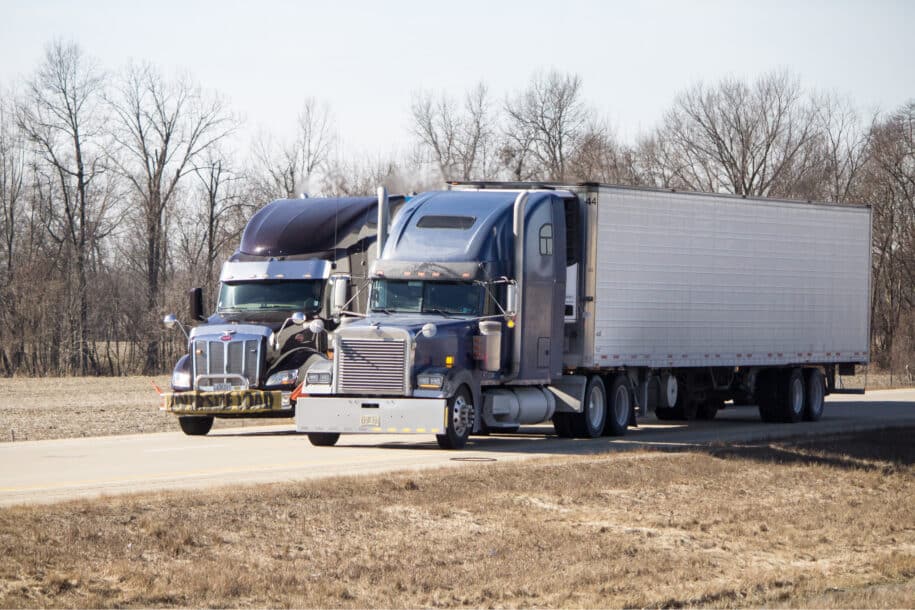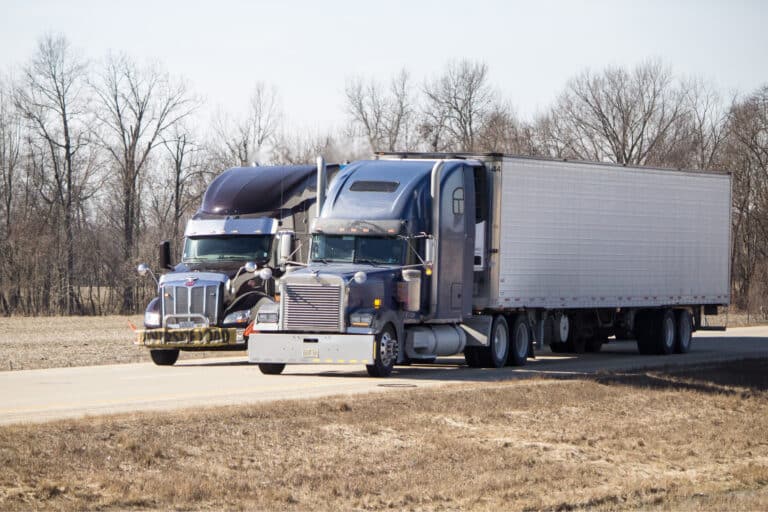 GPS Fleet Tracking Tips
Running a business is challenging, no matter the size. Just like giant companies with hundreds of vehicles in operation, owners of small fleets face similar problems related to inefficient dispatch, lack of visibility, extra fuel expenses, and time-consuming paperwork. Small
Read More »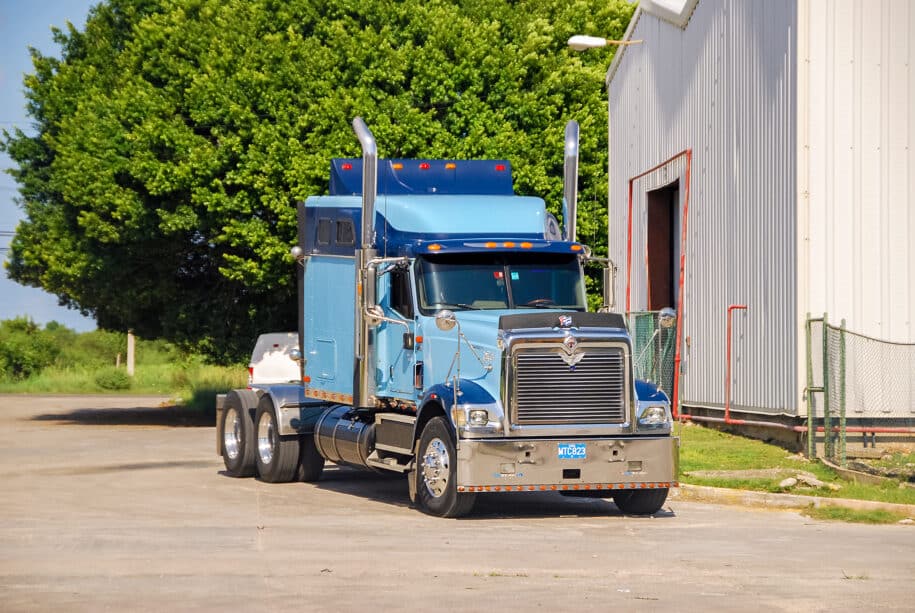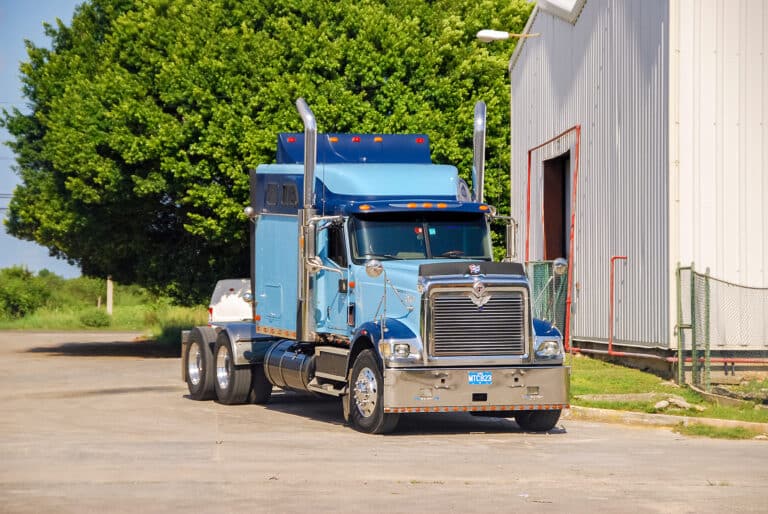 ELD Services & Devices
A truck daily log book is used to record duty statuses of commercial drivers to ensure compliance with hours of service rules and regulations. There are two types of logbooks: Paper logs. The driver must fill them out manually and
Read More »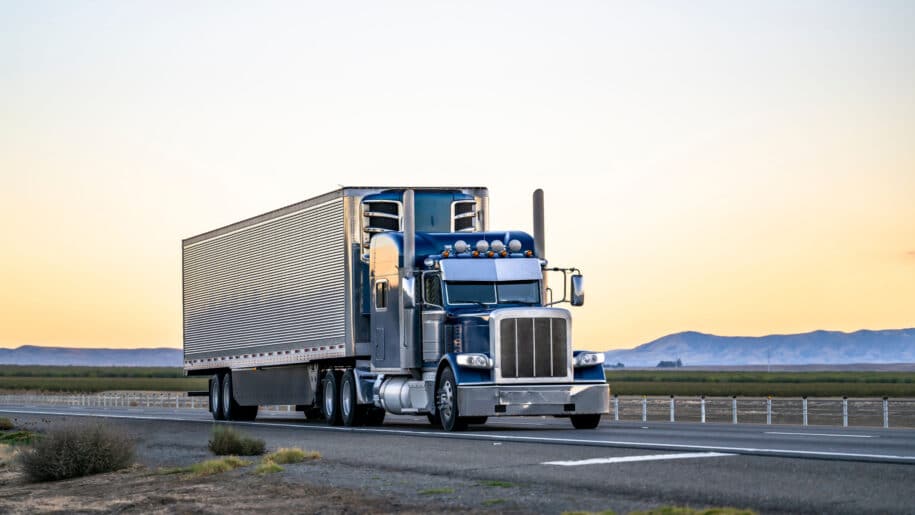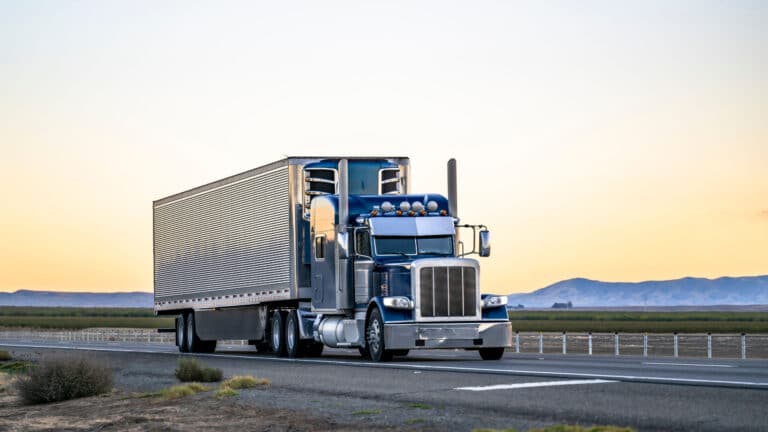 ELD Services & Devices
In the world of trucking, reliability and efficiency are essential for success. As drivers navigate complex regulations and manage their hours of service (HOS) logs, they require efficient electronic logging devices (ELDs) to achieve compliance with Department of Transportation (DOT)
Read More »