Selecting a truck logbook for owner-operator drivers may seem easy, but one must think carefully to find the most effective option. Large carriers have different needs compared to truckers who drive their own vehicle. That said, we have prepared this guide to help you choose the best ELD system for owner operator truckers.
How to Choose the Best ELD System for Owner Operator Drivers
There is a wide array of truck logbook solutions, so it can be difficult to be certain that you are making the right choice. Many factors must be taken into consideration according to the trucking operations being run. Here are some key points to keep in mind when looking for the best ELD system for owner operator truck drivers: 
Driver-friendly app. The elog app should be designed to make keeping RODS as easy as possible and avoid burdening drivers with complicated systems. A quick and reliable way to find user-friendly elogs is to look at Google Play and Apple App Store reviews. Fellow truckers make the best references and can guide you in your way to find the best ELD for one truck. 
Provider support. Technical issues with the logbook can delay operations and even earn you some hefty fines. Make sure to choose a provider with a solid support service to troubleshoot any issues within the shortest possible amount of time.  
Easily-installed hardware. Make sure to ask about the setup. We suggest you look for high-quality and dependable hardware with a quick installation process. 
Pricing transparency. Electronic logbook plans sometimes have hidden costs baked into their pricing for things like installation, data packages or training, and the final cost of the device may be greater than the original budget. Before committing, ask about extra fees.
Contract flexibility. Vendors sometimes require their customers to sign long-term contracts, which could be a problem in the future if you decide to switch providers (or even plans within the same provider's options). User reviews are helpful to identify these things before you agree to anything.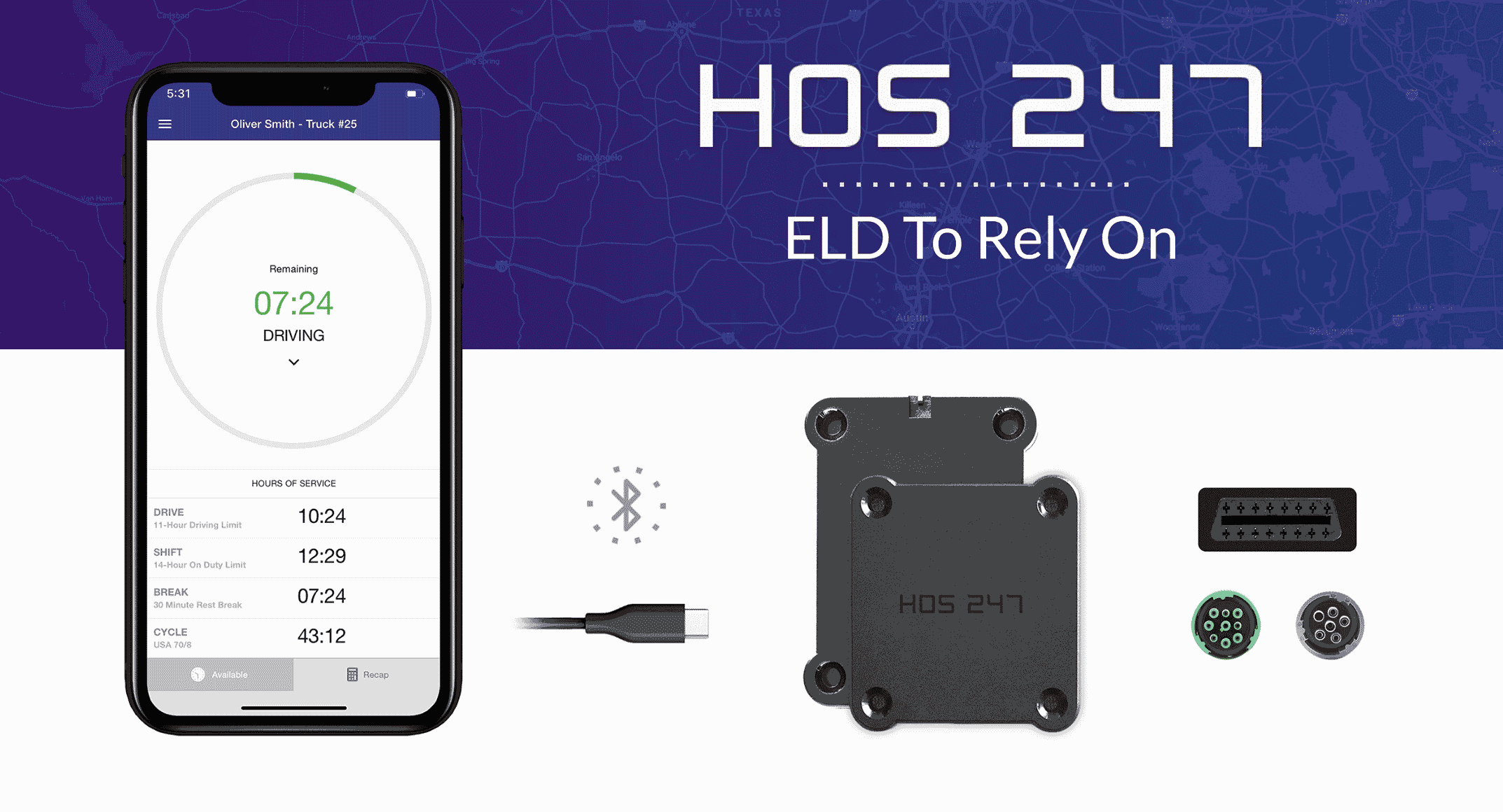 The FMCSA has created a list of electronic logbook providers. Owner-operators should consult it to make sure their provider is included and avoid compliance issues down the road. We also suggest looking at reviews on app distribution platforms. To get started, here is a list of some major providers' ratings:
| RANK | ELD PROVIDER | iOS APPSTORE | ANDROID PLAYSTORE |
| --- | --- | --- | --- |
| 1 | | | |
| 2 | KeepTruckin | | |
| 3 | JJ Keller | | |
| 4 | Garmin | | |
| 5 | Rand McNally | | |
| 6 | | | |
| 7 | PeopleNet | | |
| 8 | Verizon | | |
HOS247 Is the Best ELD System for Owner Operator Truckers
Most of HOS247's clients are owner-operators; we understand their needs. Our reviews have shown our user base is satisfied with the solution, a practical choice when looking for the best owner operator ELD. Customers appreciate the logbook's easy use, reliability and general performance, not to mention the top-rated customer support. Among the most important advantages of HOS247, you will find: 
User friendly app. Logs can be managed with a few clicks thanks to the intuitive design of our app and online portal. 
Top-rated technical service. HOS247 has a technical team available on any given day to support users with log issues in four languages: English, Spanish, Polish, and Russian. Our callback policy ensures you never have to explain your issues twice: if the call drops, your customer service representative will immediately get back to you.
Compatible software. The HOS247 logbook operates on Android or iOS tablets and smartphones with ease so drivers can use their device of choice.
Reliable hardware. HOS247 has a high quality and reliable hardware solution. The software is specifically suited to it and ensures a stable Bluetooth connection and an accurate data collection process. 
No contracts. HOS247 truck logbook plans can be scaled according to the needs of the customer. Our no-contract policy allows this flexibility. 
Extra features. Optimize fleet management and trucking operations with real-time GPS technology, vehicle diagnostics, and IFTA mileage without any additional hardware.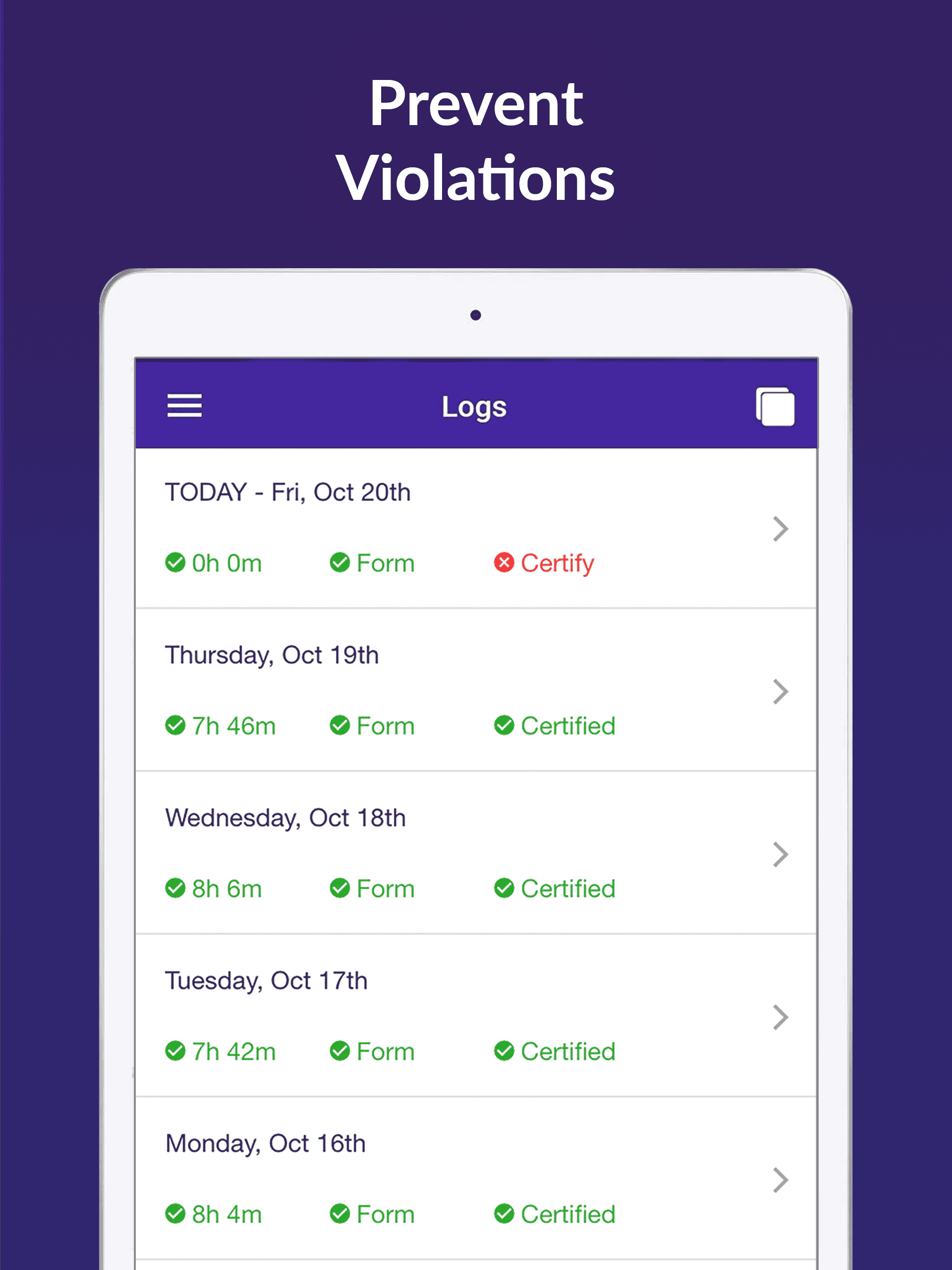 Key ELD Mandate Requirements for Owner-Operators
The ELD mandate sets performance and design standards for electronic logging devices and requires them to be registered with the FMCSA. The device must be connected to the engine, and it must be fully operational when the truck is moving to record miles and time driven, among others. If a smartphone or tablet device is used, a cable or Bluetooth connection is valid (it is also much more reliable than a cell phone connection). The mandate also requires drivers to keep the following supporting documents available at all times:
Elog user manual.
Instruction sheets for record transfers.
Instruction sheet for elog malfunctions.
8 days supply of blank driver RODS graph-grids on paper (minimum).
CSA Scores and ELD-Related Fines
The DOT uses the CSA (Compliance, Safety and Accountability) score to gauge carriers' compliance with FMCSA regulations. The score is measured as a percentile number; the lower it is, the better the performance. All carriers, including owner-operated businesses, start with a perfect score and points get added for safety violations and crash records. Keeping a good CSA score prevents raised insurance costs and improves clients' perception of a particular carrier.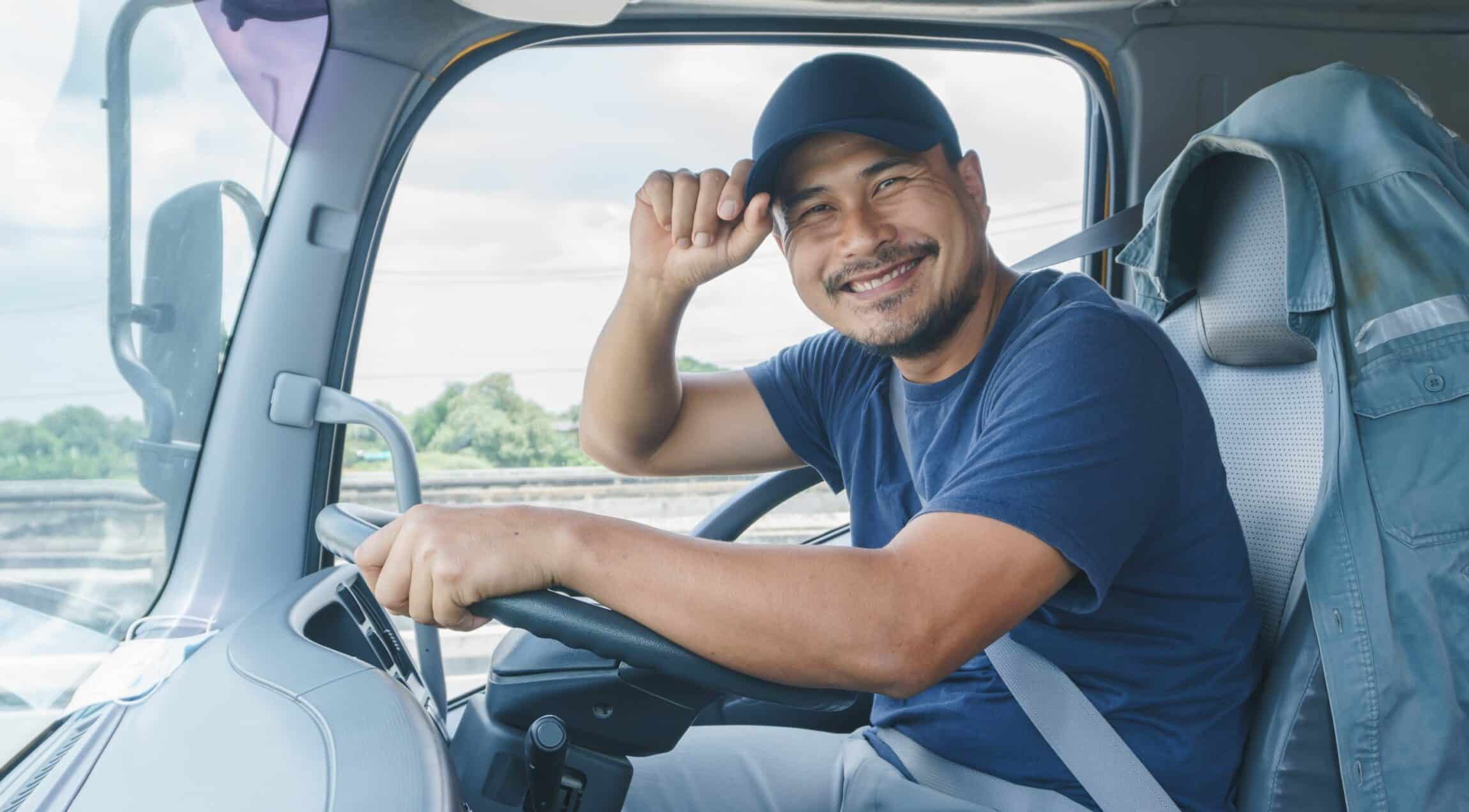 Here are some common logbook violations and the penalty to CSA scores: 
Inadequate recording method: 7 points 
Information error: 5 points 
Failure to report malfunction: 5 points 
The screen is not visible from outside the vehicle: 5 points 
No electronic logging device manual: 1 point
Not certifying logs: 1 point

Apart from the points added to CSA scores, recordkeeping violations come with costly fines ranging from $1,125 to $8,471. The DOT carries out random inspections on the road to make sure drivers comply with FMCSA standards. Fines can add up to significant amounts of money, but most of them are easily avoided. If you choose the proper electronic logbook, you will keep your operations running well and your costs to a minimum. 
Compliance is a crucial requirement for drivers. The best ELD system for owner operator truckers will help them achieve it to prevent violations and penalties. However, it must also allow the owner-operator to improve operations and profitability. The HOS247 logbook has been in the market for several years and has a history of top-rated service and customer satisfaction. Try out the solution for two weeks; if you are not satisfied with the product, you may return it and obtain a hassle-free refund.
"Awesome. Easy to install and use. Top notch customer service! I recommend it to everyone."


"Great company to deal with. The support team is very responsive and competent. They provided a great deal of education for our company."

"Customer service is great. They helped me to set up everything and showed how to edit my logs. Thank you."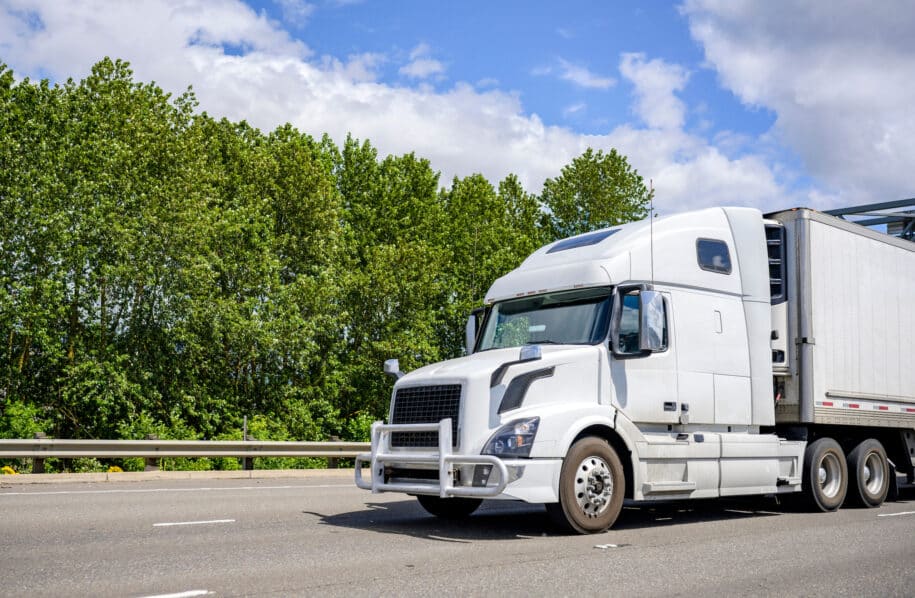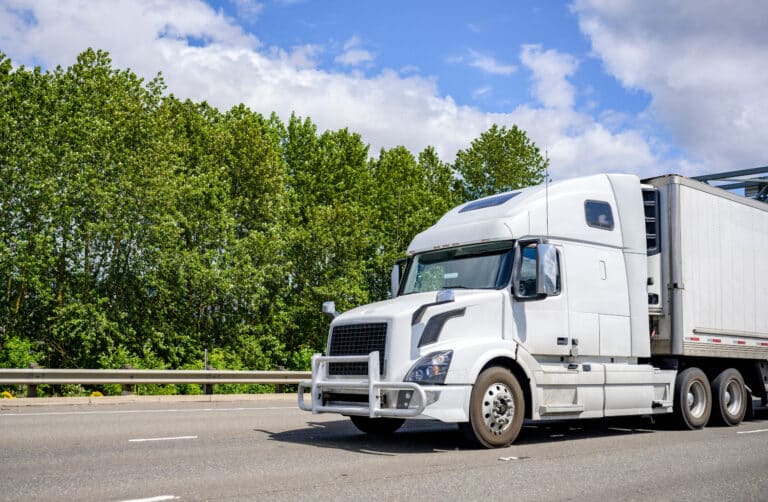 ELD Services & Devices
ELDs HOS Logbook for American Truckers The federal mandate for the use of electronic logging devices (ELDs) helps keep drivers compliant with hours of service (HOS) limits. Driver fatigue has proven to cause accidents and losses—human, material, and economic. The
Read More »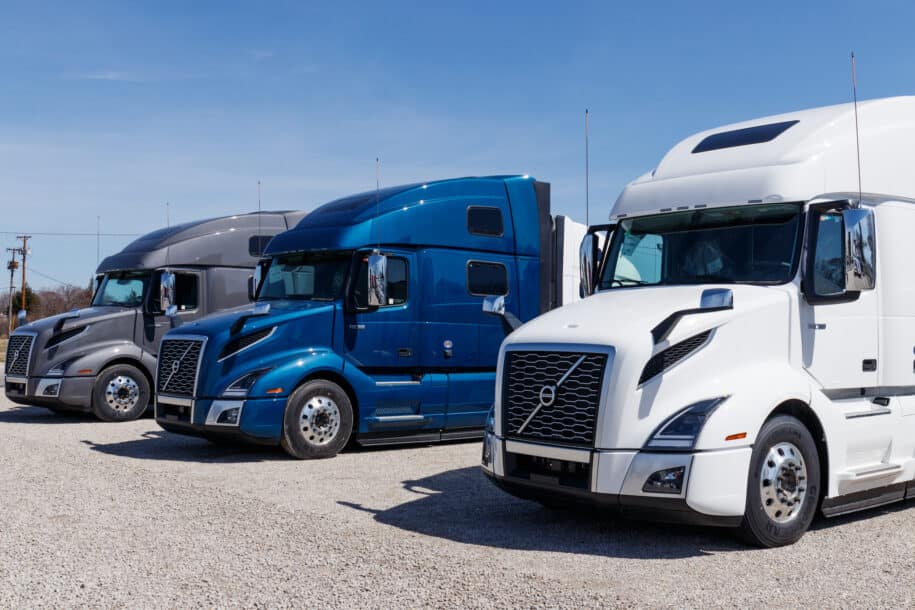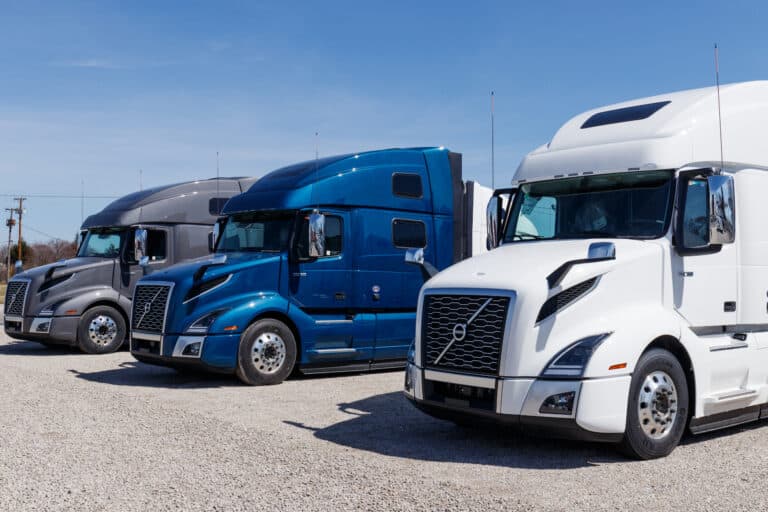 GPS Fleet Tracking Tips
GPS tracking has transformed fleet management, enabling businesses to streamline operations, boost productivity, and, ultimately, increase profitability. In this article, we will discuss fleet tracking solutions, their benefits, functionality, choosing the right one, and the integration of GPS and electronic
Read More »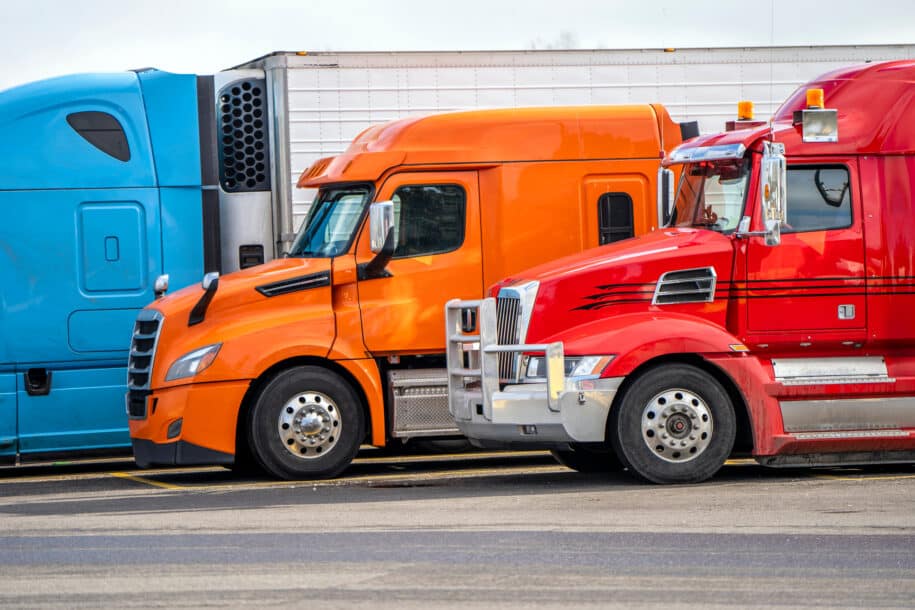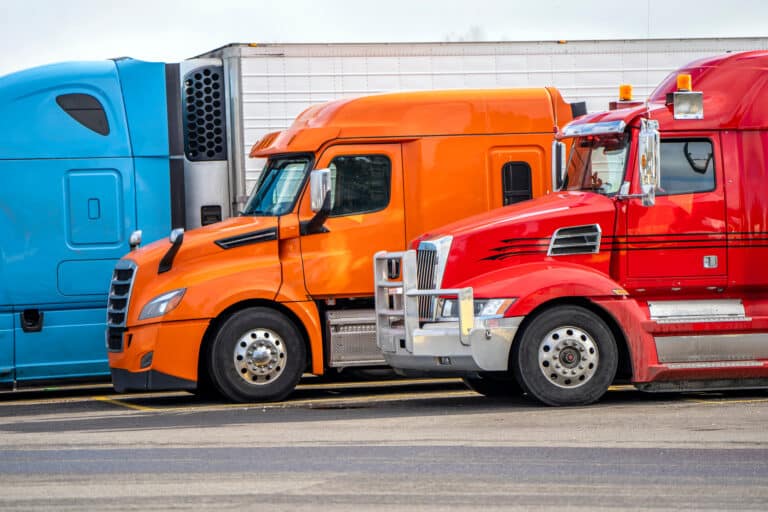 GPS Fleet Tracking Tips
Fleet asset tracking gives carriers an opportunity to improve operations by providing full fleet visibility, reducing operating costs, and increasing productivity. These systems monitor, track, and analyze vehicle data, such as location, diagnostics, routing, fuel consumption, and driver performance, to
Read More »