According to the elog mandate, commercial trucks must use FMCSA-approved electronic logbooks from December 2019. Besides achieving compliance, a certified elog can increase a fleet's overall productivity and vehicle safety. However, while some elog systems may be registered with the FMCSA, it is uncertain if the providers can sustain the same quality in the long run. When fleet managers or owner-operators need to find a better provider, it is wise to look for ELD devices reviews from real users. 
ELD Devices Reviews
The right electronic logbook can go beyond compliance and turn into an asset for your business. One of the best ways to make sure that you choose a dependable provider is to read the reviews written by other truckers on the App Store and Google Play Store. We decided to compile ELD devices reviews that can help you decide if you need to switch to a better option. You can click on each provider ratings to read the user reviews.
| RANK | ELD PROVIDER | iOS APPSTORE | ANDROID PLAYSTORE |
| --- | --- | --- | --- |
| 1 | | | |
| 2 | KeepTruckin | | |
| 3 | | | |
| 4 | | | |
| 5 | Geotab | | |
| 6 | Transflo | | |
| 7 | PeopleNet | | |
| 8 | Verizon | | |
| 9 | Teletrac | No iOS app | No Rating Yet |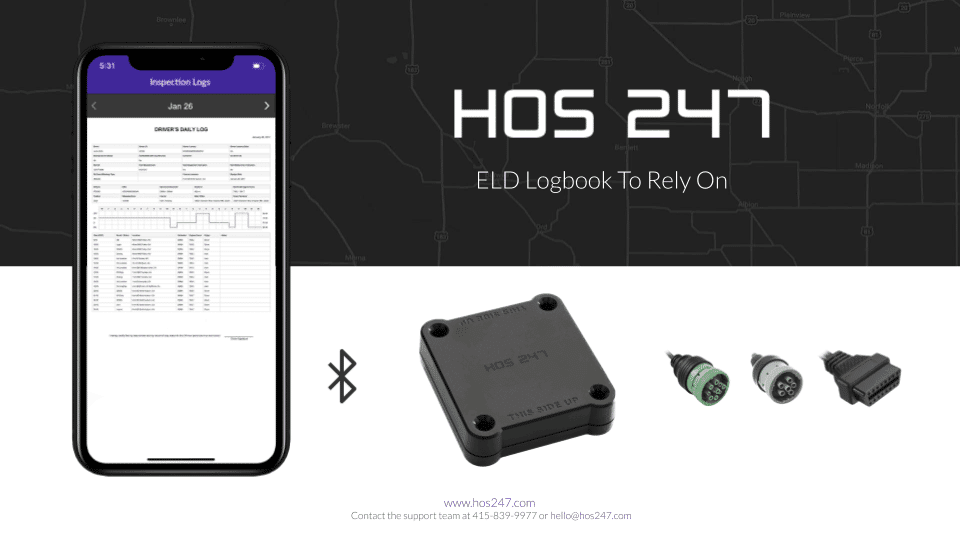 Guide to Picking the Best ELD
Some top ELD companies have been providing registered devices for quite a few years now. Two common problems with these providers are that they might design electronic logbooks that are compatible only with devices from their brands, or the price of their systems may not be competitive. These hidden costs or the additional expenditure can be avoided by checking electronic logging device reviews by real users. Here are a few other points to note while checking ELD devices reviews: 
Rating on app distribution platforms: Elog systems for trucks are usually operated via an app. Truck drivers and carriers can check ELD devices reviews on the Google Play Store and Apple App Store to get more information about elog providers and their products. These reviews are genuine as they are posted directly by users of the logbooks. 
Performance: Users posting electronic logging device reviews often share their experiences using a certain elog, positive or negative. ELD devices reviews contain information that can help choose the best ELD based on the device's performance in the long run. 
After-sales service: companies sometimes fail to guide their customers on the optimal use of their electronic logbooks. This makes investing in such systems unworthy. So, trucks or carriers should pick the device based on positive electronic logging device reviews regarding customer service. 
User-friendliness: Great performance and prompt customer service do not only determine the best pick in the case of an electronic logbook for trucks. Drivers often find it difficult to use some ELD systems because of the complicated software. A simple task like editing and managing RODS becomes complicated for a driver. Then, in most cases, truckers misuse or even avoid using electronic logbooks even at the risk of facing compliance issues.
Red Flags to Avoid if Planning to Get the Best ELD
After checking ELD devices reviews on some of the top ELD providers, it can be useful to keep to know their drawbacks before making a choice. Here are four points to check out: 
Long-term contracts: Some providers lock customers into long-term contracts. These deals can last from 3 to 6 years, stating that a customer cannot switch to another electronic logbook within this period. Truck owners or carriers should not sign any deal that goes beyond one year. 
Proprietary hardware: Some providers manufacture their own hardware and tablets for their elog system, which can only synchronize with this proprietary hardware. This way, the company forces the purchase of their products, increasing the cost for the customer. 
Hidden costs: Additional fees might be revealed after the elog is purchased. These additional charges can be in the form of installation, training, activation, data packages, and implementation. Make sure to ask about these things before you commit to anything.
Overly complicated back-office control: It is important that both the driver and the fleet manager feel comfortable using the technology. The device should be user-friendly for the managers to view the fleet, from tracking dispatch to checking RODS and even coordinating vehicle breakdown compliance issues.

Choosing a Reliable ELD Provider
At HOS247, we have built a base of trusted clientele, ranging from owner-operators to large fleets. HOS247's logbooks offer the most advanced features supported by an active top-rated service team. Some of the benefits of switching to HOS247 include: 
Reliable hardware: HOS247's logbook is available with a highly reliable hardware option.The device can be integrated with a smartphone or tablet, it is compatible with both Android and iOS operating systems, and offers a stable Bluetooth connection. This device can be installed in minutes without any complicated methods and starts working within a minute after being switched on. 
Driver-friendly technology: Driver can manage all the basic features via the HOS247 logbook app, which allows editing and managing with a few clicks. Its intuitive interface eliminates the need for training and is widely liked by drivers and fleet managers alike, as stated on user reviews. 
Top-rated multilingual customer support: HOS247 maintains a professional team of experts to offer its clients guidance seven days a week in English, Polish, Russian, and Spanish. The team helps customers make full use of the logbook for enhanced fleet efficiency and higher productivity.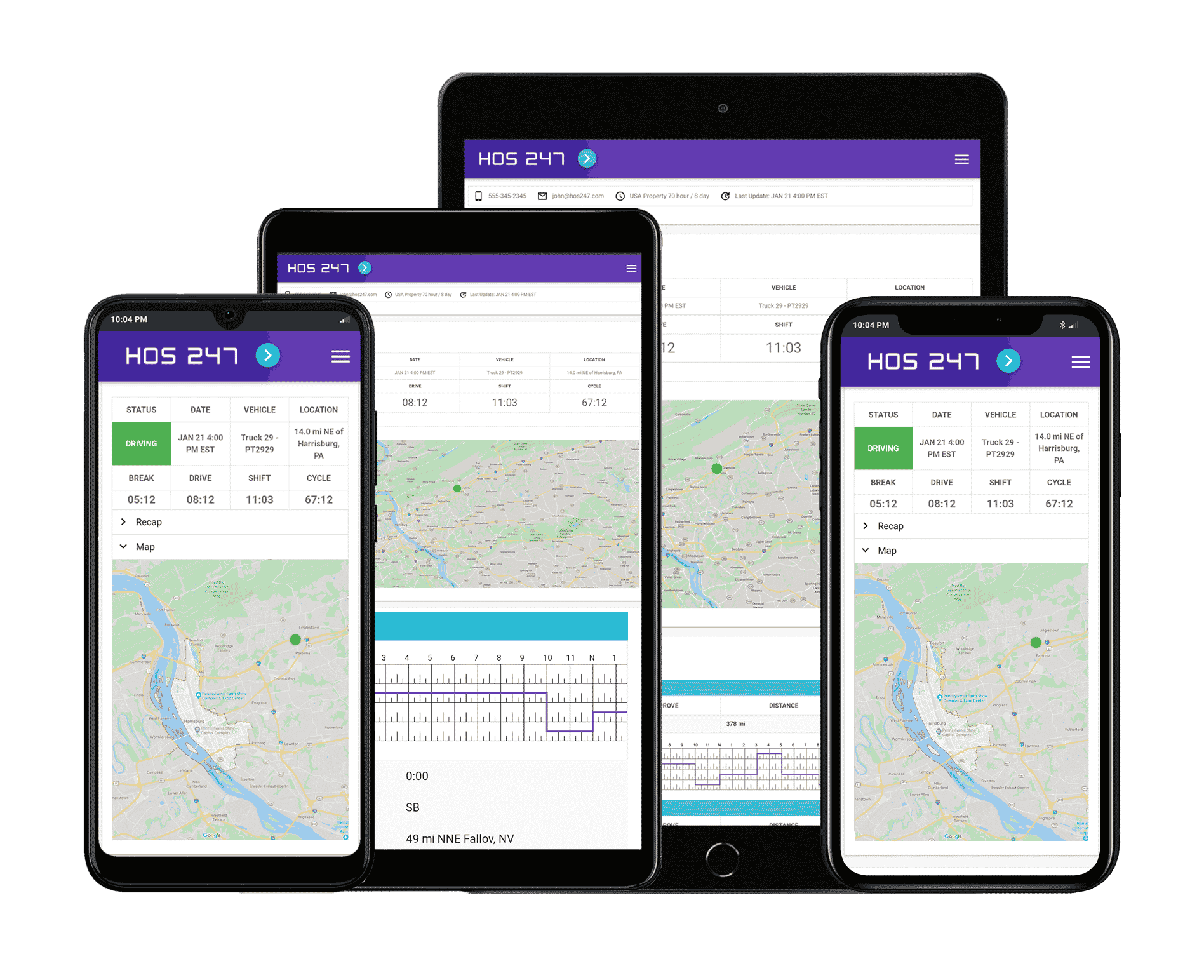 All-in-one platform for owners and operators: Our fleet manager panel automates FMCSA compliance and increases fleet visibility. It allows managing RODS, compliance monitoring, tracking vehicle diagnostics, real-time GPS data, and IFTA mileage calculations. 
No-contract policy: HOS247 offers a flexible purchase policy that suits the requirements of both owner-operators and fleet companies. The quality of our electronic log eliminates the need for contracts. Clients stay with HOS247 because they are satisfied with the service and they are free to cancel anytime.
Easy two-week return policy: HOS247 offers a 14-day trial with a hassle-free money back guarantee with no credit details necessary. 
Flexible additional features: Every HOS247 logbook option can be scaled up with GPS tracking, IFTA mileage calculations, and dispatch features. These additional features can enhance the safety of the vehicle and also fast-track dispatch services. The real-time GPS tracker uses geo-fencing to send alerts to the company or owner if the vehicle is driven during off-duty hours or to an unregistered location. The dispatch and IFTA features can eliminate a lot of paperwork to make operations more efficient. 
How to Know if ELD Providers Are Verified by the FMCSA
There are more than 700 devices on the FMCSA list. It becomes difficult for a purchaser to know which are compliant, as these suppliers have self-certified their products. The list is accessible to anyone at eld.fmcsa.dot.gov/list. Truckers and carriers must keep track of the list as it is modified when a supplier loses or gains FMCSA approval. The simplest way to do this is to sign-up with the FMCSA and turn on email alerts for the registered devices list. When a certification for an elog device is canceled and removed from the list, the FMCSA will alert all the active registered members to help them stay compliant with the elog mandate.
"Awesome. Easy to install and use. Top notch customer service! I recommend it to everyone."


"Great company to deal with. The support team is very responsive and competent. They provided a great deal of education for our company."

"Customer service is great. They helped me to set up everything and showed how to edit my logs. Thank you."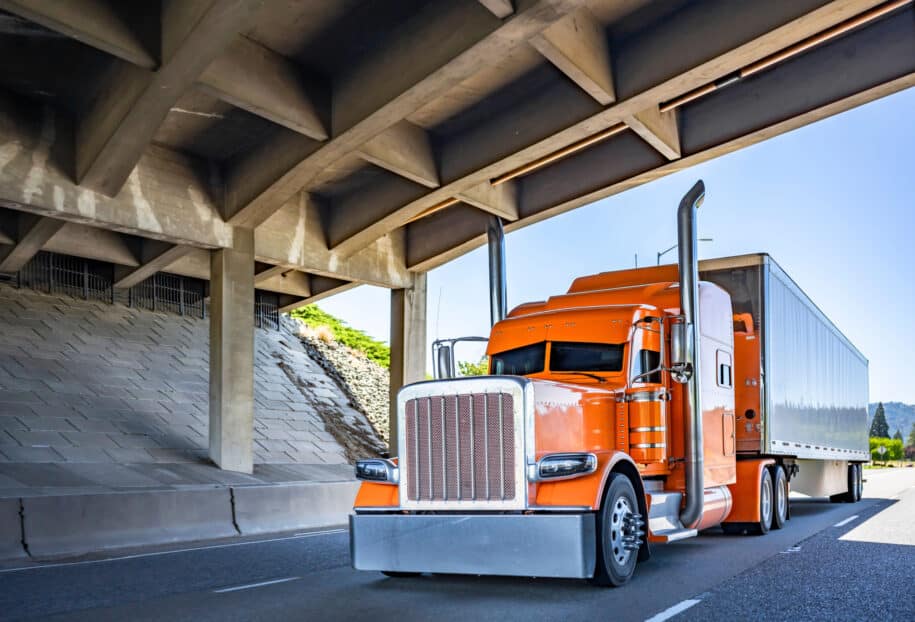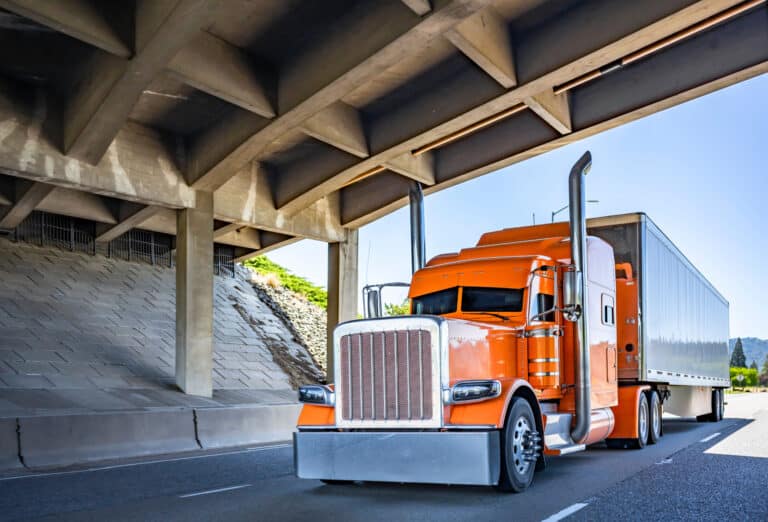 GPS Fleet Tracking Tips
If you want to streamline your fleet management processes, it's crucial to ask yourself: What is fleet tracking and how can it make a difference for my business? GPS fleet tracking is a digital solution that empowers truckers to monitor
Read More »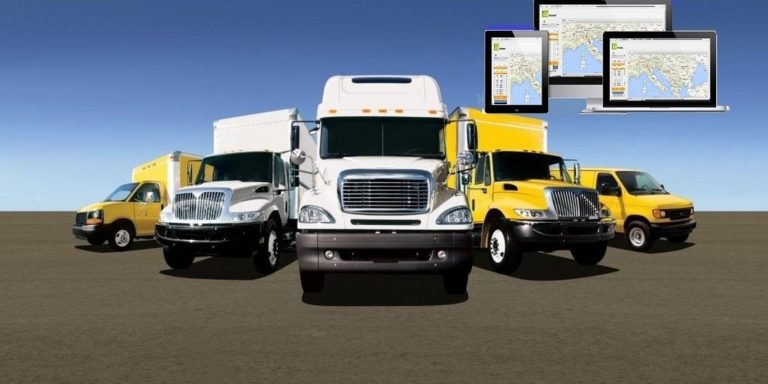 GPS Fleet Tracking Tips
GPS tracker for semi trucks is an essential technology for modern trucking operation. This tool allows you to track the movement of your semi truck fleet, increase efficiency and prevent inappropriate usage. GPS monitoring service can be useful for both
Read More »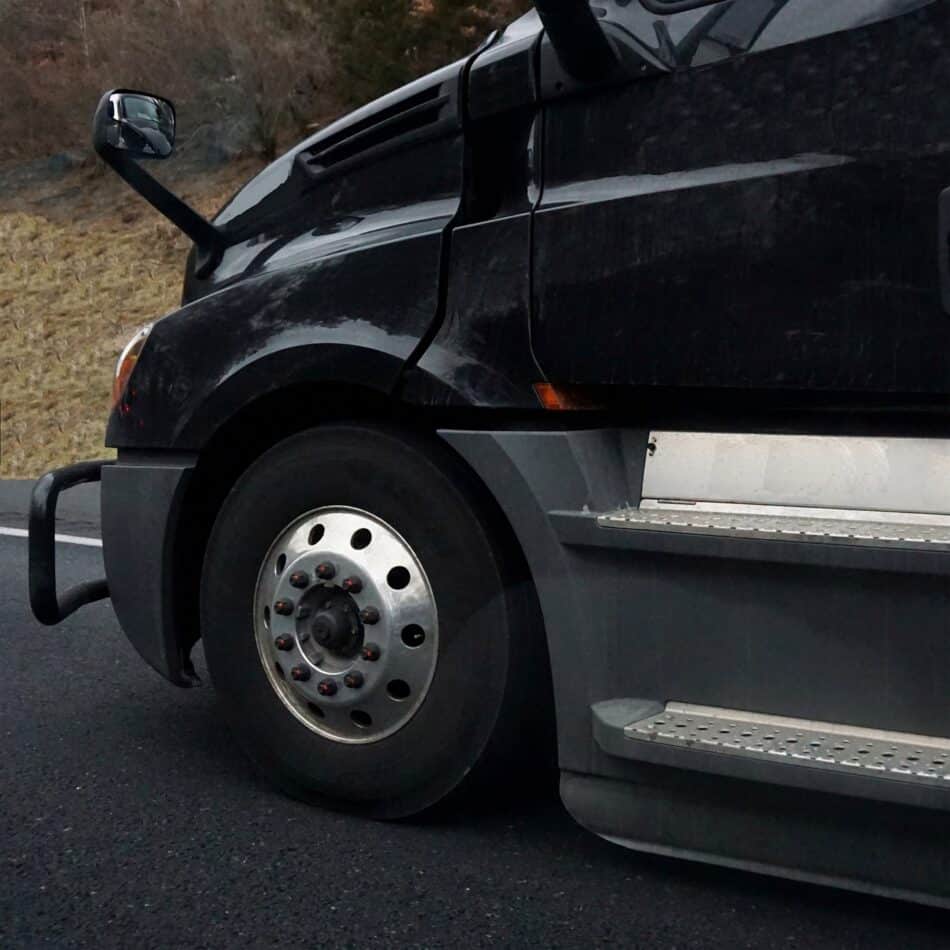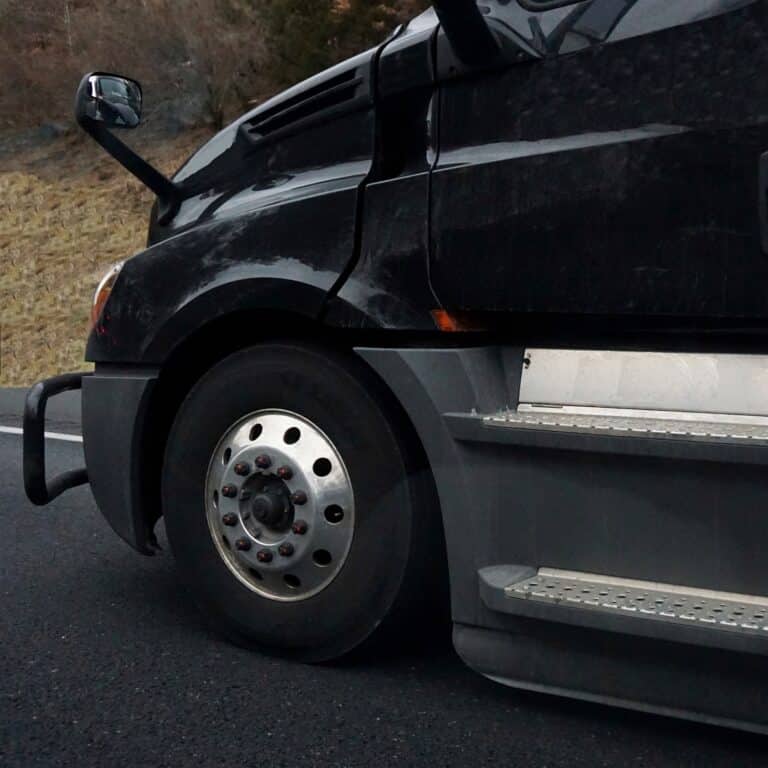 ELD Services & Devices
The best electronic logging devices do more than tracking hours of service—they must be backed up with prime customer support and have additional features to help carriers increase profitability. With the number of registered ELDs on the market, it is
Read More »