For truckers across the US, the job is more than just a means of making a living—it's a way of life. However, with the implementation of the ELD law, electronic logging devices have become an integral part of their daily routine, bringing their own set of challenges. Many drivers experience issues with unreliable DOT truck log books, such as constant glitches, unstable Bluetooth connections, and inefficient technical support, leading to stress and frustration in an already demanding job. At HOS247, we understand the toll that this can take on truckers, and we're committed to providing a high-quality device that not only meets regulatory requirements but also makes life on the road easier.
Our devices come with a user-friendly interface and top-rated post-sale support, aimed at taking the burden of ELD compliance off our clients' shoulders so they can focus on driving. In this article, we'll delve into who has to keep an e-logbook, provide insight on what to do if your device malfunctions, and discuss how a quality electronic logging device, like HOS247's, can help your business grow.
ELD Rules and Exemptions
The FMCSA requires drivers of commercial motor vehicles involved in interstate commerce to use ELDs to record their hours of service. This applies to vehicles with a gross vehicle weight rating (GVWR) of over 10,000 pounds, those carrying hazardous materials requiring placards, and those carrying more than 8 or 15 passengers for compensation, depending on the type of operation. However, some drivers are exempt from using an ELD to keep their RODS, including:
Timecard exemption. Drivers using the timecard exception do not have to use ELDs, but must follow RODS requirements in 49 CFR 395 and prepare logs on paper, AOBRD, or logging software as needed.
8-day exemption. Drivers can use paper records of duty status if they operate for up to 8 days out of any 30-day period.
Drive-away-tow-away operations. Drivers who conduct drive-away-tow-away operations, where the vehicle being driven is the commodity being delivered are not required to use an electronic logging device. 
Vehicles manufactured before 2000. Drivers of vehicles manufactured before 2000 are exempt from using elogs since the technology is not compatible with those vehicles' engines.
Short-haul exemption. Drivers who operate within a 150 air-mile radius of their home terminal do not have to use DOT daily log books.
If you are not eligible for any exemptions and operate commercial motor vehicles involved in interstate commerce, then you must comply with the ELD law. Although it may appear overwhelming, using electronic logging devices can have numerous benefits for your business, such as increasing efficiency and reducing paperwork.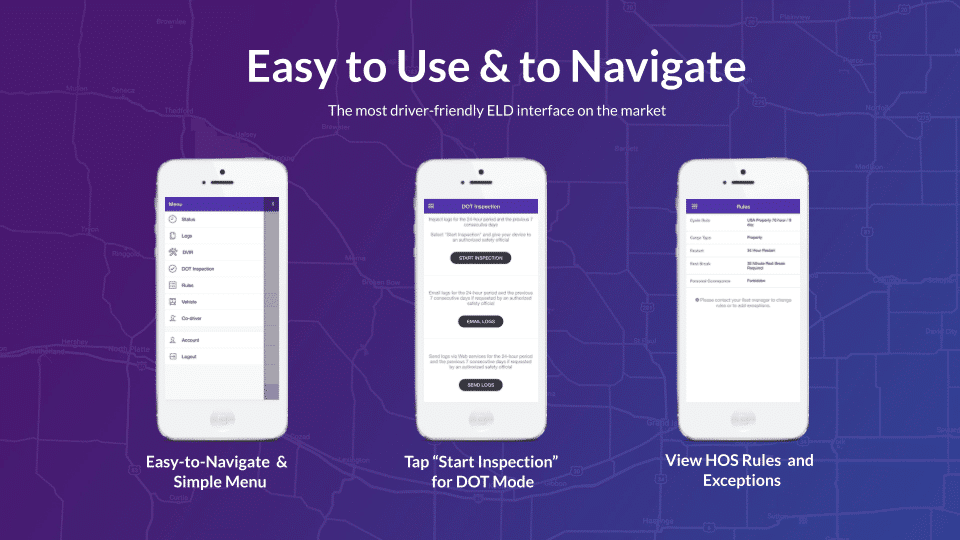 Ways Electronic DOT Daily Log Books Can Help Your Business
Integrating an ELD into your operations offers several benefits—apart from compliance—that can help increase your fleet's overall efficiency. An e-logbook can simplify vehicle compliance, streamline operations and reduce operational costs in a variety of ways. Let's examine these benefits:
Improved compliance. By using a reliable DOT truck log book, motor carriers can simplify compliance with the ELD and HOS regulations. Electronic logging devices connect to the vehicle's engine and accurately record driving time, break periods, and off-duty time, providing real-time data to drivers and fleet managers, helping streamline operations and reduce the risk of fines or legal action.
Reduced operational costs. In addition to minimizing risks of costly fines and penalties related to non-compliance with HOS regulations, DOT log books can help reduce vehicle costs in various ways. For instance, they provide valuable data on driver behavior, fuel wastage, and vehicle maintenance and health, resulting in a reduction of operational expenses. By monitoring driver behavior, ELDs can help identify and correct habits that lead to increased fuel consumption and wear and tear on vehicles. This, in turn, reduces maintenance costs and helps keep vehicles in optimal condition, minimizing the need for costly repairs and downtime.
Minimized administrative burden. ELDs can reduce the administrative burden associated with managing paper logbooks by automating the tracking and recording of drivers' on-duty hours. E-logbooks allow motor carriers to easily track and manage their drivers' hours of service, eliminating the need for manual data entry and facilitating dispatch and supervision.
Increased safety. ELDs provide real-time monitoring of driver behavior and create reports on unsafe practices, such as speeding or harsh braking, helping prevent accidents. Additionally, electronic logging systems can monitor vehicle health and provide alerts if any maintenance issues arise, allowing motor carriers to catch and address potential safety hazards early and prevent breakdowns on the road. Elogs can also help with route planning and optimization, reducing driver fatigue and ensuring the safest and most efficient routes. By preventing accidents caused by driver fatigue or unfamiliarity with the road, electronic logging devices can help increase vehicle safety.
Improved CSA scores. Electronic logging devices can help improve CSA scores by providing accurate records of driver behavior and vehicle maintenance, which can be used to demonstrate compliance with safety regulations during roadside inspections. E-logbooks can also help identify areas where drivers or the fleet may be struggling with compliance, allowing for targeted training and improvement efforts to be implemented. By enhancing safety and compliance, motor carriers can avoid fines and penalties, as well as potential legal liabilities, resulting in improved CSA scores and potentially lower insurance premiums.
Reduced liabilities. ELDs can provide an electronic record of HOS, locations, and other important information that can be used as evidence in the event of accidents or legal disputes, helping protect motor carriers from false claims and other legal liabilities.
Expedited inspections. Another significant advantage of electronic logbooks is the ability to provide standardized data quickly and efficiently during inspections, streamlining the process and reducing the time and stress involved.
Characteristics of a Quality DOT Log Book App
In the previous section, we discussed how electronic logging devices can benefit your business. However, it's important to note that not all elogs are equally reliable, and choosing the right one can make all the difference. In this section, we'll examine the characteristics that define a quality ELD. From compliance with regulations to intuitive interfaces and complementary features, we'll explore the key factors you should consider when selecting a logbook that meets the needs of your fleet.
FMCSA registration. A quality electronic logging device must be compliant with the mandate, which outlines the technical specifications, data transfer requirements, and operational procedures for electronic logging devices. It's important to choose an electronic logbook that is listed on the FMCSA's registered ELDs list to ensure that it meets the required technical specifications and has passed a testing process.
Positive reviews. Apart from being registered, a reliable logbook will be positively rated by users. Check the reviews posted on app distribution platforms to find out what your fellow truckers think of a system.
Effortless and quick installation. The set up process for an electronic logging device should not require extensive technical knowledge or special tools, taking no more than a few hours. This ensures minimal downtime for your vehicles and a quick return to operations with the elog up and running.
Intuitive interface. A DOT log book app should be easy to navigate so drivers can find and manage their information quickly and efficiently. Otherwise, they might have trouble keeping complaints logs, risking fines and even being put out of service.
Complementary features. Integrating additional features with a DOT truck log book can enhance productivity, including real-time GPS tracking, IFTA mileage calculations, vehicle maintenance tracking, fault code detection, and idle reporting. These digital tools offer greater insights into your fleet's performance, optimize operations, reduce costs, and ultimately help increase profitability.
Electronic DVIRs. A quality ELD should provide electronic DVIRs so drivers can complete inspections quickly and communicate any identified issues to their managers or a mechanic. This helps identify maintenance issues early, reduce vehicle downtime, and increase vehicles' useful lives.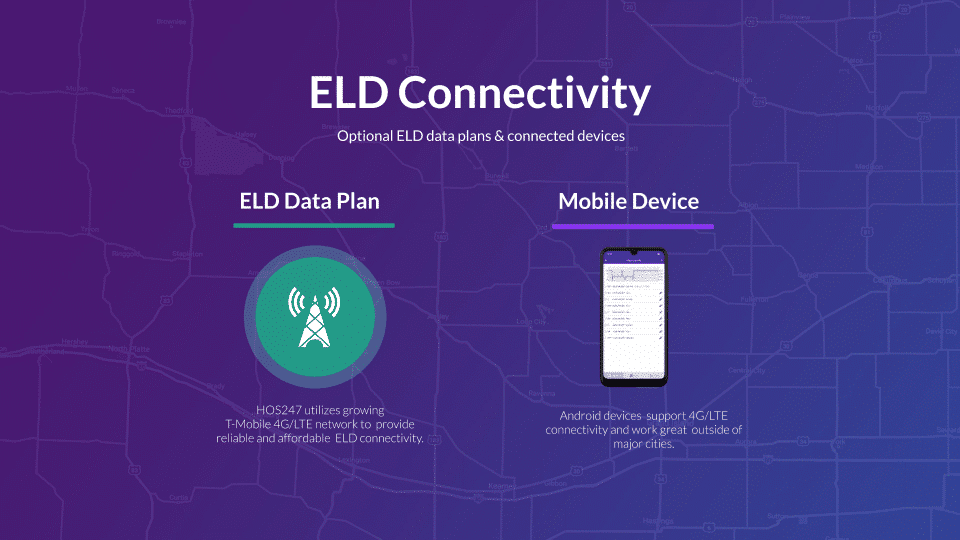 What Happens When an ELD Malfunctions?
Earlier in this article, we emphasized the importance of investing in a quality ELD device to avoid the issues that unreliable elogs can cause, including malfunctions. Power compliance malfunctions, engine synchronization compliance malfunctions, data transfer compliance malfunctions, and unidentified driving records data diagnostic events are just some examples of e-logbook failures that can impact trucking operations. In this section, we will explore the specific procedures that both drivers and carriers must follow when their device presents failures.
In the event of an ELD malfunction, the driver must take the following steps:
Note the malfunction and provide written notice of it to the carrier within 24 hours. 
Reconstruct the record of duty status for the current 24-hour period and the previous 7 consecutive days. These records must be recorded on graph-grid paper logs that comply with 49 CFR 395.8, unless the driver already has the records or retrieves them from the ELD. 
Continue to manually prepare RODS until the device is serviced and back in compliance. 
It's important to note that the recording of the driver's hours of service on a paper log cannot continue for more than eight days after the carrier has been notified of the malfunction, or they risk being placed out of service. 
A motor carrier must take corrective action, such as repairing, replacing, or servicing the malfunctioning device within eight days of discovering the condition of being notified of it by the driver, whichever occurs first. The carrier must also require the driver to maintain a paper RODS until their electronic logbook is back in service. By following these protocols, drivers and carriers can ensure that they remain in compliance even when faced with ELD malfunctions.
HOS247 Is a Leading ELD Service Provider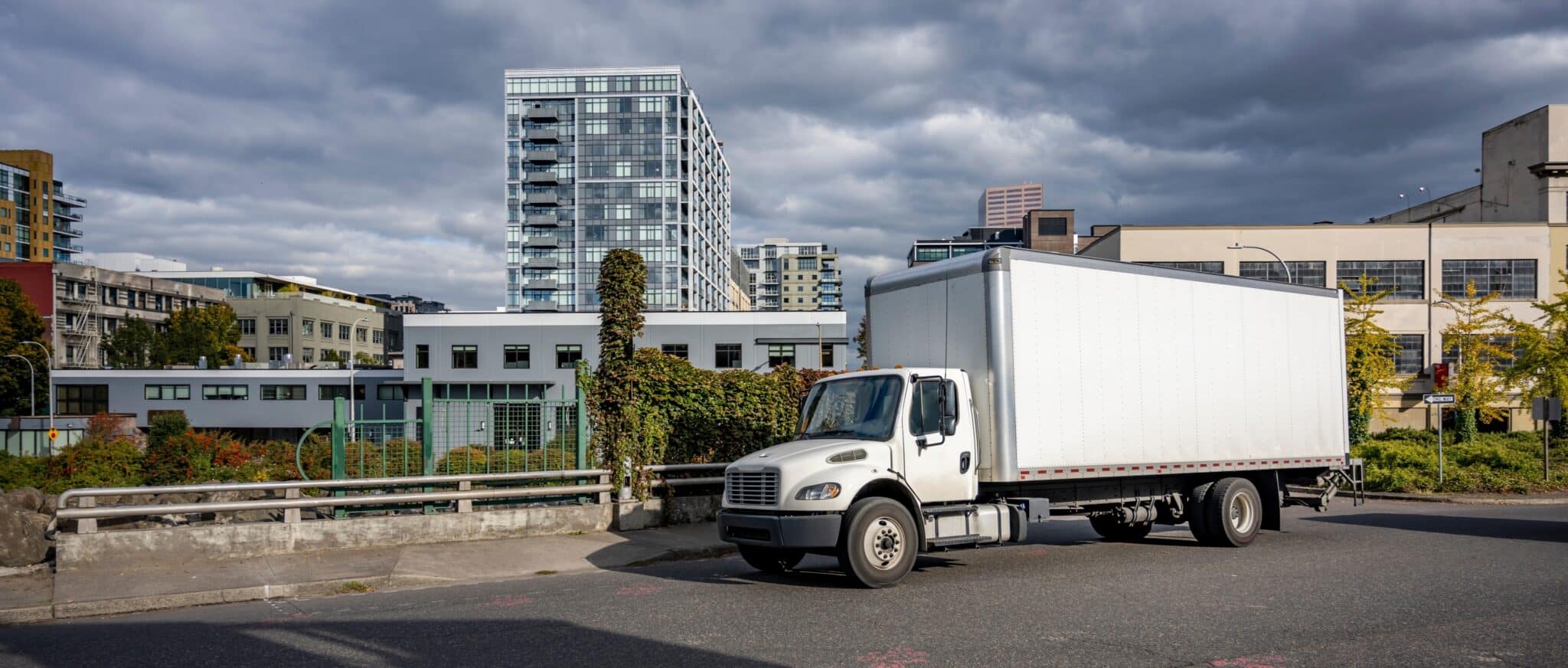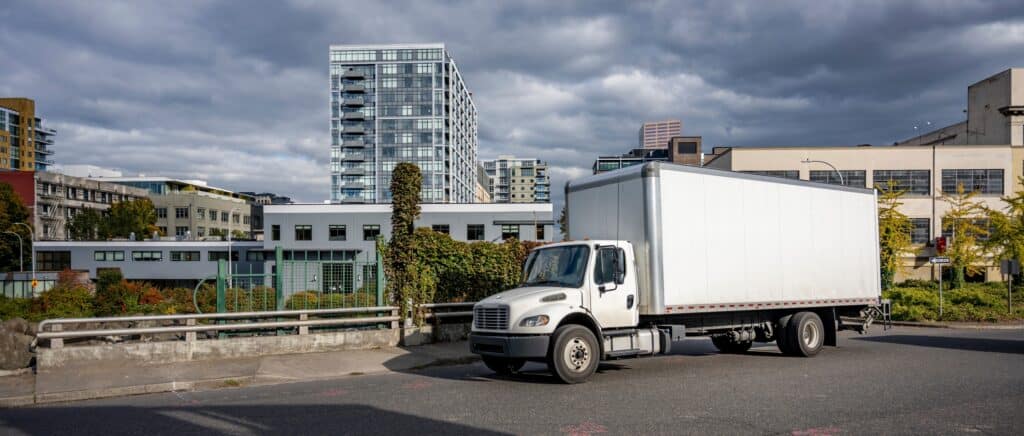 HOS247 has garnered a strong reputation among drivers, as evidenced by our high ratings and positive user reviews on Google Play and the App Store. What sets us apart from our competitors is our focus on delivering a reliable and user-friendly solution, accompanied by top-rated customer support. With the growing importance of driver satisfaction in the industry, HOS247's emphasis on user experience makes it a trusted name in the market. The benefits we offer include:
One-year replacement warranty. We offer a one-year hardware warranty to our customers, demonstrating our confidence in the quality and reliability of the product. In the unlikely event of a malfunction or failure within the first year of use, our customers can rest assured that they will receive a free replacement device, minimizing downtime and ensuring compliance.
Top-rated customer support. HOS247 takes customer service seriously, and we're committed to providing excellent support to our users. Our efficient and multilingual customer support team is available seven days a week to answer any questions and troubleshoot any issues you may have. Our representatives are fluent in several languages, including English, Spanish, and Polish, ensuring that we can cater to a diverse user base. Additionally, we have a callback policy in place to ensure that we never leave our clients hanging. 
Easy-to-navigate interface. HOS247's user-friendly system is another key advantage of our ELD solution. Our driver-friendly app is designed with an easy-to-use interface, which makes it easy for drivers to manage their hours of service and generate inspection reports to ensure maximum compliance with FMCSA regulations. 
Effortless installation. At HOS247, we have prioritized a user-friendly device,  compatible with various vehicle types, with an installation process that doesn't require any technical expertise or special installation. This means less downtime and more time on the road. The device is built with high-quality materials, offering a stable Bluetooth connection
No contract policy. HOS247's commitment to flexibility extends to our subscription plans. We offer both monthly and annual options, so our customers can choose the plan that suits their needs. Our subscription plans are scalable, enabling customers to upgrade or downgrade as their needs change, or cancel their subscription without any difficulties. 
Two-week trial. We offer a 14-day trial, which provides customers with the time to experience the benefits of our elog solution. If, for any reason, you are unsatisfied with our solution during the trial period, we offer a hassle-free refund policy with no questions asked.
If you are asking yourself "where can I buy DOT log books that will help me to get maximum profit for my business?", look no further. Order our demo now to get to know the HOS247 system and enjoy its benefits.
"Awesome. Easy to install and use. Top notch customer service! I recommend it to everyone."


"Great company to deal with. The support team is very responsive and competent. They provided a great deal of education for our company."

"Customer service is great. They helped me to set up everything and showed how to edit my logs. Thank you."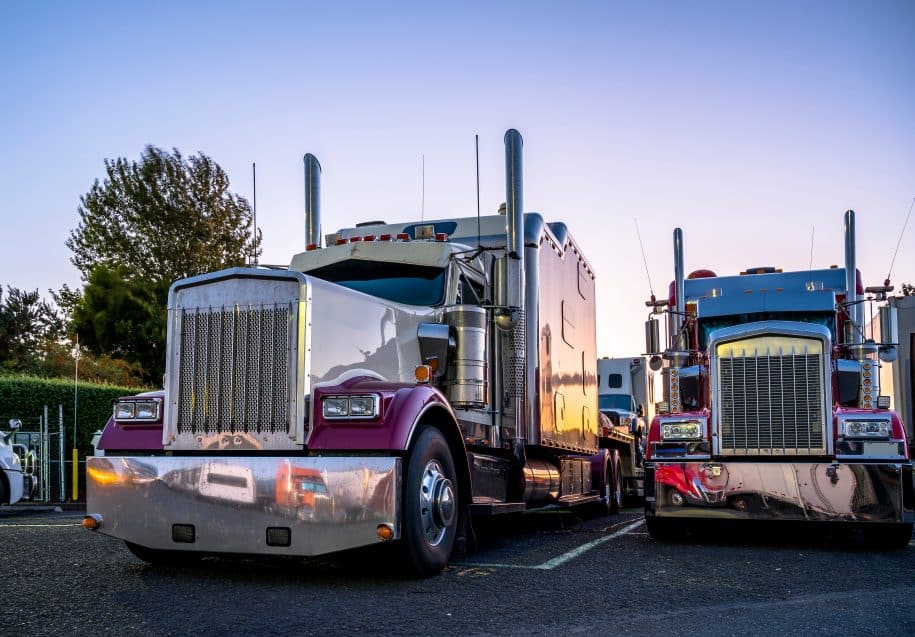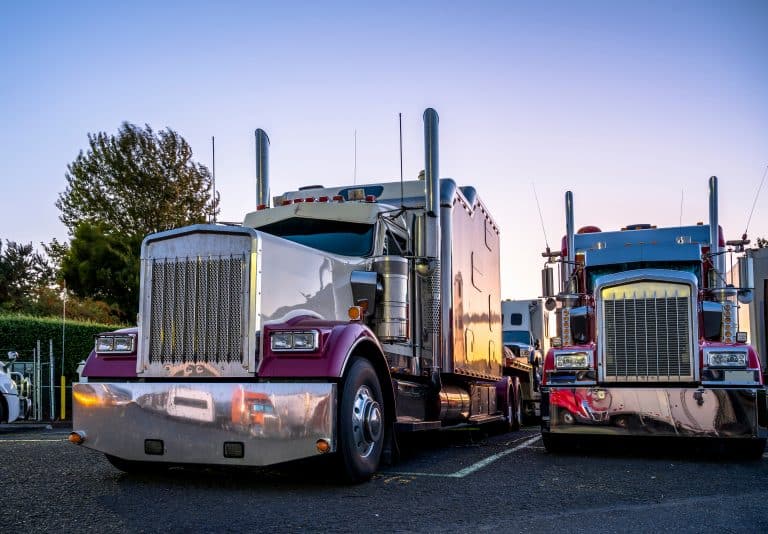 ELD Services & Devices
In the world of commercial trucking, efficient and compliant driving operations are paramount. CDL driver log books, also known as electronic logging devices (ELDs), have become indispensable tools for carriers and drivers to accurately track their hours of service (HOS)
Read More »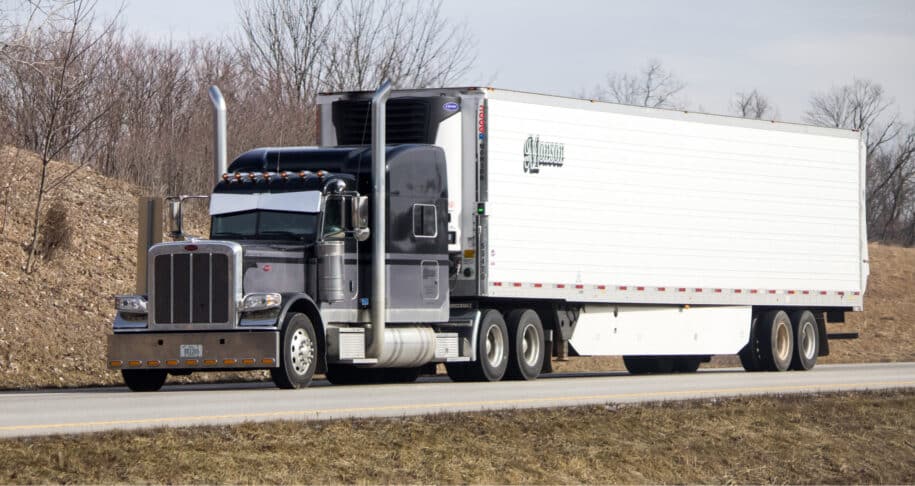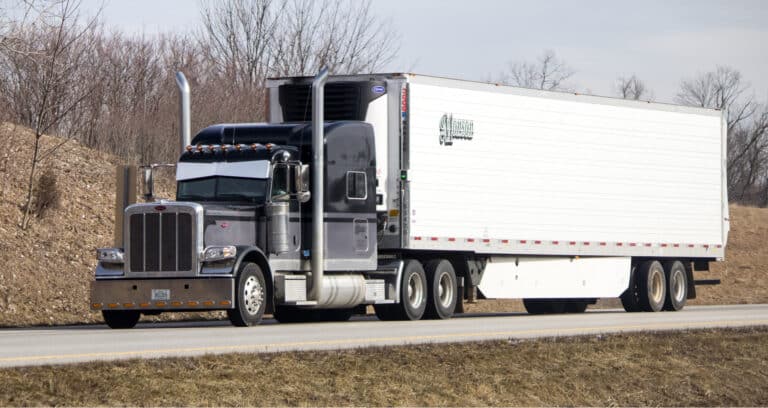 ELD Mandate Updates
The main reason truck drivers need an ELD is to comply with the truckers electronic log law and accurately record their HOS. Apart from compliance, an efficient electronic logbook should also be a helpful tool to streamline daily tasks and
Read More »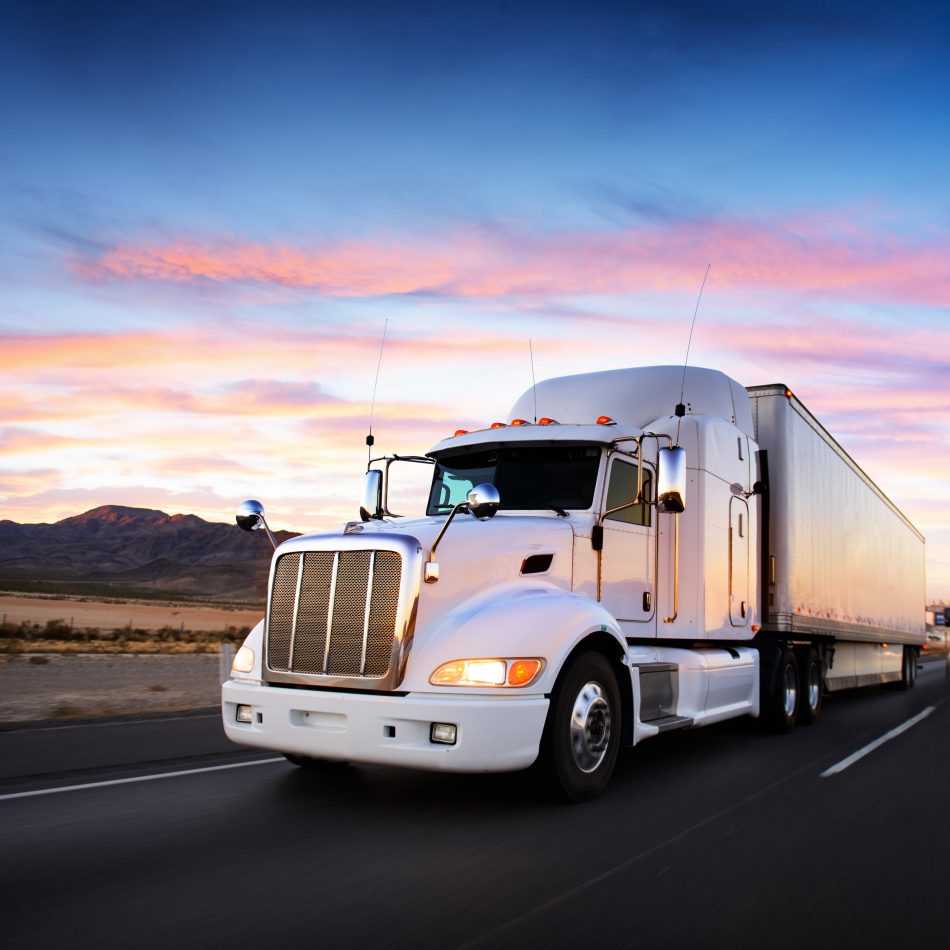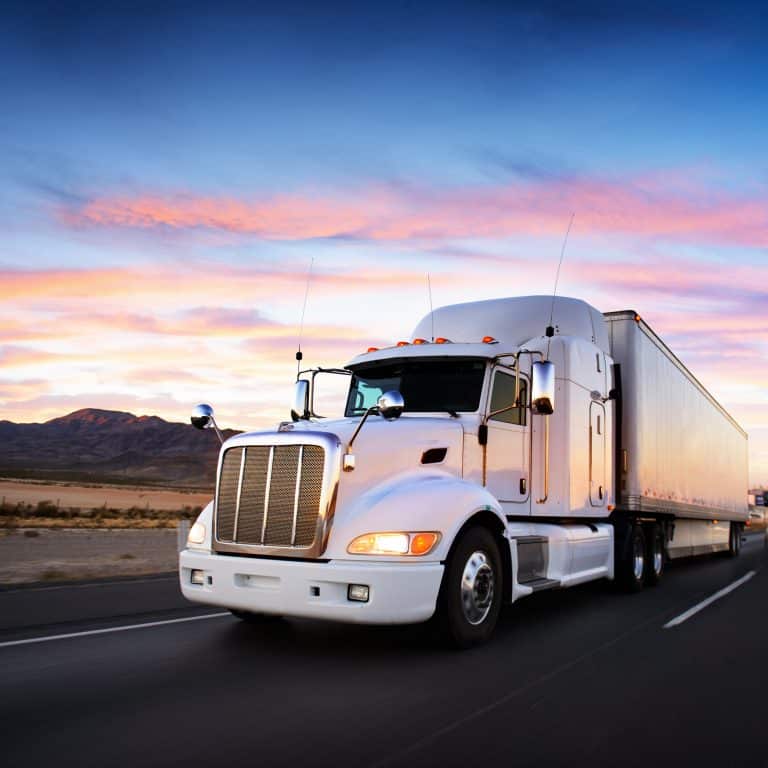 ELD Services & Devices
The appropriate ELD solution is the answer to keeping compliant DOT driver log books, which will help carriers, drivers, and owner-operators avoid hefty fines and penalties. The HOS247 ELD meets the FMCSA's requirements. The app is suitable for iPhone and
Read More »