Since the FMCSA ELD rules and regulations were published, fleet companies and truckers are rushing to purchase the most cost-effective ELD. There are over 200 ELD providers listed on the FMCSA website, each of whom claims to offer the best ELD for sale at the most affordable price. Many truckers who fell for this trap have found that many of these devices are not reliable and some don't comply with FMCSA ELD rules and regulations. The truth is that not all providers are the same. While some of them offer genuine FMCSA ELDs and also provide round-the-clock service, others don't provide support after the device is sold. This is why every carrier and trucker must verify the ELDs and the providers before purchasing. 
To find the best device, a tucker must consider not just how much an ELD costs or what ELDs are for sale near them. The focus should be on the post-sale support, reliability of the device, and the user experience it offers.
Four Determining Factors to Find the Best ELD
Here are four factors that can help carriers and individual truck owners find the best FMCSA-certified ELD. 
#1. Support from the provider: Look for a provider that offers active support to help operate the device. Many providers are not reachable after the ELD is sold. A study of user reviews and the market reputation of the ELD can help you determine if the provider offers sufficient post-sale support. 
#2. Complicated technology: An advanced ELD solution will have a user-friendly interface and simple hardware. The simplicity of operation is where the success of this technology lies. New or inexperienced providers of ELDs cannot meet such criteria because their motive is to make money, not please their customers. 
#3. Driver-friendly: The sudden announcement of FMCSA ELD rules and regulations has left many drivers confused. The majority of drivers have relied on simple paper logs for most of their careers, and a quick switchover to a complicated device limited productivity of many. An electronic logging device user interface must be built with drivers in mind and be user-friendly.
#4. Pricing policies: To gain a higher profit margin, some ELD providers might have hidden costs in their pricing policies. The ELD for sale may appear cost-effective at first, but will ultimately be a waste of a company's budget. A genuine FMCSA-certified ELD provider will maintain transparent pricing with a hassle-free purchase policy. 
Only a few ELD providers in the market are offering FMCSA-approved ELDs at affordable prices. HOS247 is one of them. This provider is a market leader in this segment and has offered the most advanced ELD for quite a few years now.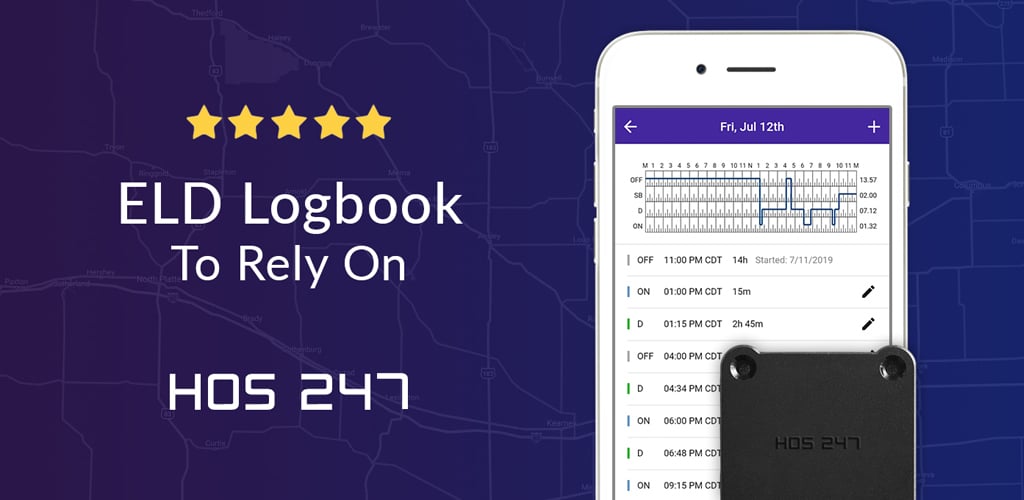 Benefits of HOS247 ELDs
Like other providers, HOS247 also offers FMCSA-compliant ELDs for sale but this provider is matchless in terms of their technology. HOS247 ELDs are known for several certain features and advantages, as stated below:
Reliable hardware: HOS247 ELD can be installed in minutes and starts working immediately after switched on. It can be operated with a smartphone or tablet using a Bluetooth or USB connection. 
Advanced E-Logbook App: The easy-to-use ELD app allows drivers to legally edit and manage logbook data like HOS, DVIR, RODS, and more. The driver can instantly update their report or accept the one that is automatically recorded by the device. As HOS247 ELDs operate using 4G, they can instantly connect the driver to the fleet manager in case on-road support is required. This helps to resolve compliance issues within minutes. 
Automated Fleet Manager Portal: The HOS247 ELD comes with an intuitive online portal to help managers control the operation of the fleet. The ELD automatically syncs with the engine to record IFTA mileage and present the data in the form of a report. It enables compliance monitoring by eliminating manual errors in the report. This also helps to avoid DOT audit risks. 
7-Day Support: HOS247 offers 24-hour support to their customers to help them get the most out of their ELDs. The provider maintains a dedicated support team that offers personalized guidance to the customers in four different languages.
Additional Features of HOS247 ELDs
Unlike other ELD providers in the market who manufacture devices with only the bare minimum amount of functions to stay compliant, HOS247 focuses on the user experience as well. Being one of the industry leaders, HOS247 wants to offer a complete ELD solution. 
Real-time GPS tracking: HOS247 ELD not only helps carriers stay FMCSA-compliant but also ensures increased fleet productivity and vehicle safety. Every HOS247 ELD comes with a built-in GPS tracker. This real-time tracker alerts the company when the vehicle is driven after working hours or used illegally. It also helps managers track the location of the vehicle nearest to a job site. 
IFTA mileage reporting: IFTA reporting is crucial in DOT policies and can be a risk factor in audits. HOS247 ELD automatically records IFTA mileage by tracking the engine usage. The collected data is transferred in the form of a report that complies with the DOT standard. This automated report is completely devoid of any human error and thus helps to avoid compliance penalties. 
Faster Dispatch: Dispatchers need to track the real-time movements of their vehicles to assign jobs. With HOS247 ELDs, dispatchers can easily track the nearest vehicle to any particular job site and assign jobs within minutes. The device also allows dispatchers to monitor the progress of every job through different statuses like assigned, canceled, started, completed, and unassigned.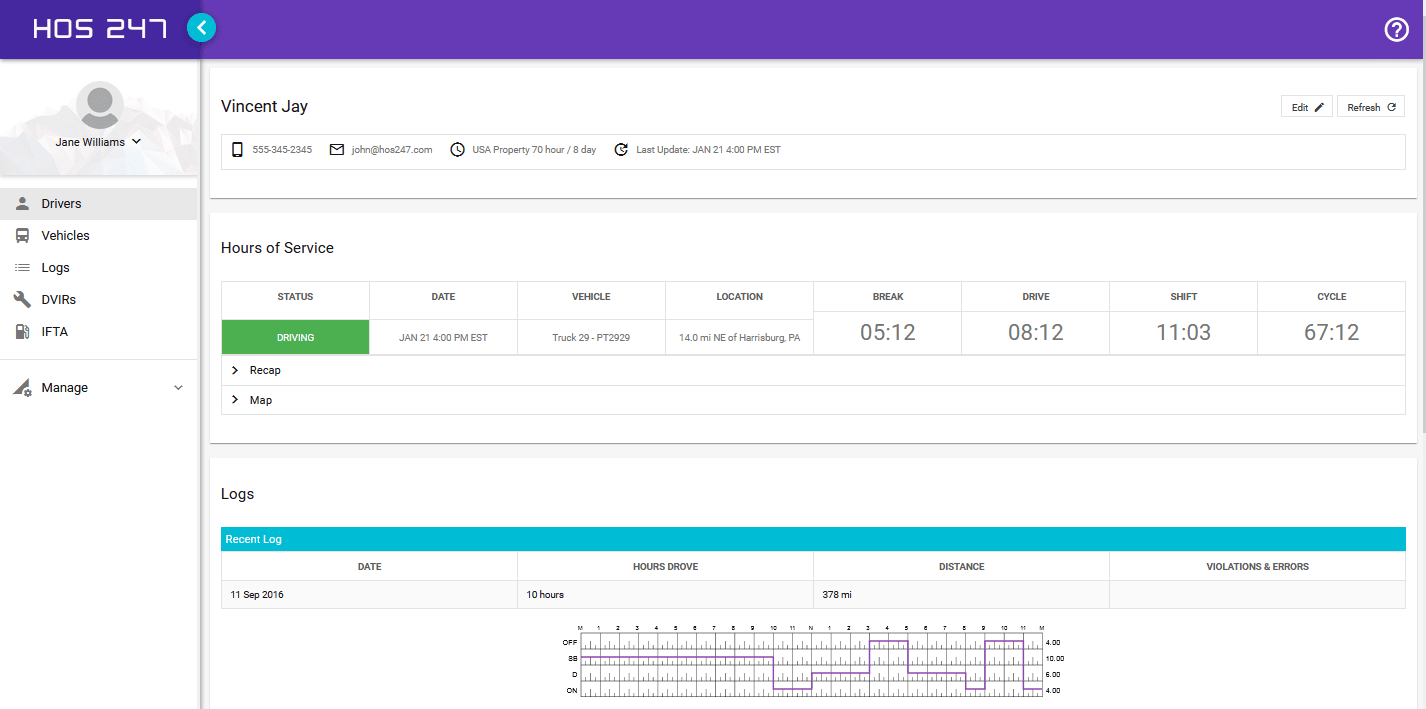 Pricing of FMCSA-Compliant HOS247 ELDs
This is a significant factor for carriers and truck drivers when it comes to purchasing an ELD. How much does a particular ELD cost and what ELDs are for sale nearby are usually the main concerns among truckers. Not all ELDs are genuine, and the seemingly affordable price may hide heavy losses in the future. To help truckers avoid this trap, HOS247 offers flexible plans to suit the requirements of fleets and individual owners. 
Besides having the most affordable and transparent pricing, HOS247 also offers a 14-day free trial period. This means if the customer is not satisfied with the performance of the ELD within 14 days, then the device can be returned for a full refund. 
HOS247 ELD pricing starts at as low as $17 per month, which is quite affordable for even an individual owner. To meet the demands of large fleets, HOS247 has introduced a separate range of pricing plans with additional facilities, as shown in the table below: 
HOS247 Regular Plan

Plans

ELD Compliance

ELD Track

ELD Plus

Pricing

$19 month/vehicle

$22 month/vehicle

$25 month/vehicle

Free Logging Device

Yes

Yes

Yes

Electronic Logbook

Yes

Yes

Yes

Electronic DVIR

Yes

Yes

Yes

Fleet Manager Portal

Yes

Yes

Yes

GPS Fleet Tracking

No

Yes

Yes

IFTA reporting

No

No

Yes
FMCSA-Imposed Rules and Regulations in the ELD Mandate
FMCSA ELD rules and regulations have been the topic of discussion among truckers since they were first published. To reduce driver fatigue and increase road safety, the FMCSA has mandated a set of rules that every commercial vehicle driver must follow. The mandate made it compulsory for truck drivers to switch to e-logbooks from paper logs by the given deadline. It also lists other regulations related to the ELD system:
All RODS or HOS of commercial vehicles should be recorded in an FMCSA ELD only.
The ELD should meet certain standards set by FMCSA to get certified or registered by FMCSA.
FMCSA ELD rules and regulations listed a set of documents that every commercial driver must have while on road.
Vehicles/Drivers to Comply with the FMCSA ELD Mandate
The FMCSA ELD rules and regulations apply to all commercial vehicle drivers, including trucks and buses. More than 3 million vehicles that operate in the United States are affected by the ELD mandate. It also applies to drivers of Canada and Mexico that form a total of 3.4 million drivers. 
If the drivers or fleet managers fulfill certain criteria laid by the ELD mandate then they need to follow the rules to stay compliant. These criteria are listed below:
If the vehicle is used for interstate transportation that requires maintaining RODS
If the vehicle weighs above 10,001 pounds
If the vehicle transports hazardous materials that require a placard
If the vehicle is used for carrying more than 8 to 15 passengers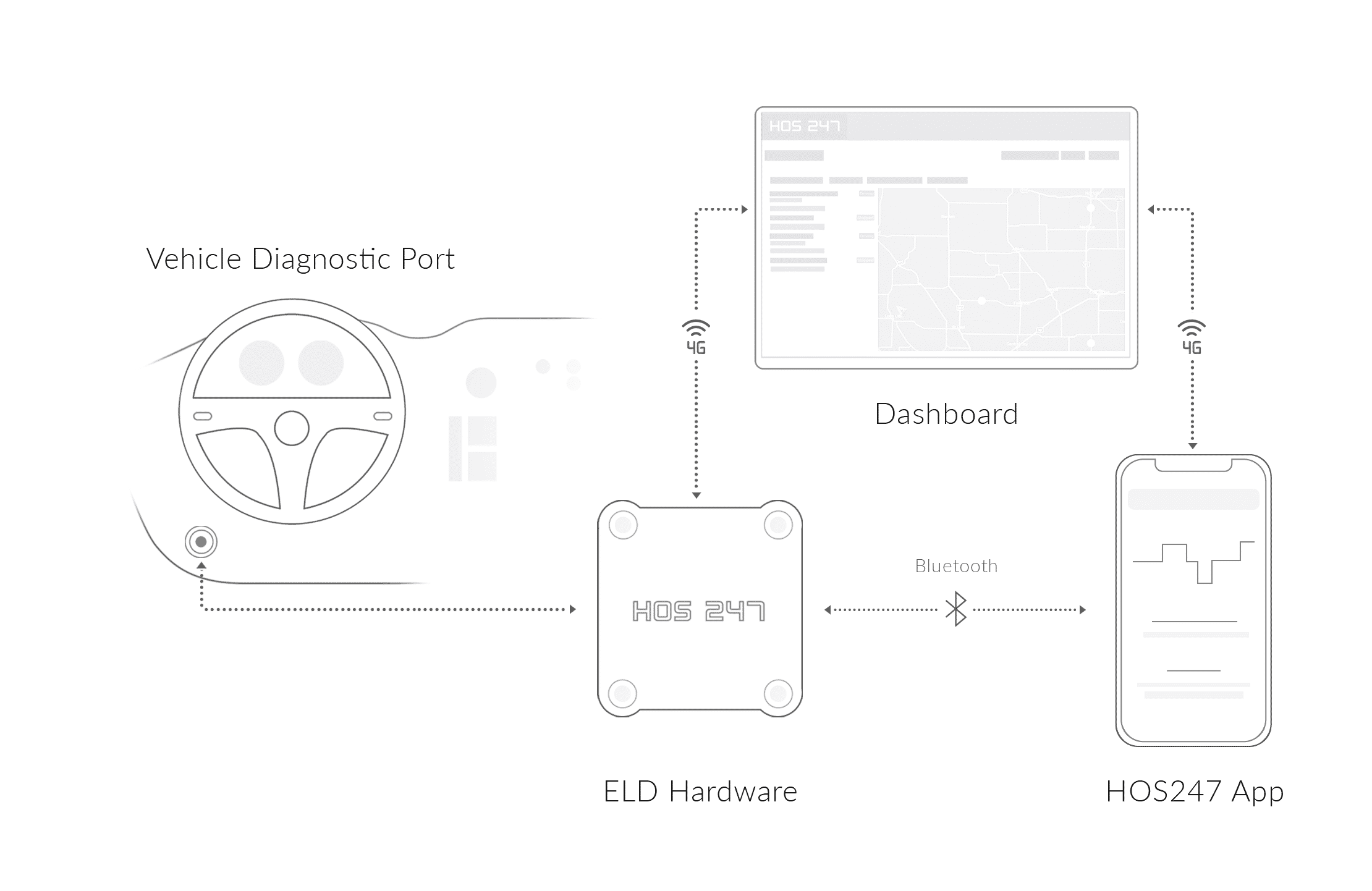 The FMCSA ELD mandate has some exemptions too. Here are the exceptions to the ELD rules. 
In case the vehicle is operating on a short-haul where it doesn't require logging RODS.
If the vehicle model is older than the year 2000, it will not support the ELD configuration.
If the vehicle is operated on rental service for a period between 8 to 30 days.
If it is a drive-away or tow-away vehicle where it is driven as a commodity.
If the driver doesn't qualify for a commercial license and is operating within a 150-air-mile radius. 
HOS247 has proved itself as an industry leader in providing FMCSA-certified ELD solutions. From advanced devices to additional features and even flexible pricing policies, everything is designed for the benefit of the customers. Over the years, the company has served a long list of clients with their active customer support and feedback system. 
The no-contract hassle-free return policy of HOS247 is one of the most unique features of their services that only a few other providers offer. The brand has earned a name for itself as a trusted provider among its clients. HOS247 is one of the most reliable brands that truckers and carriers can depend upon when switching to an FMCSA-certified ELD.
"Awesome. Easy to install and use. Top notch customer service! I recommend it to everyone."


"Great company to deal with. The support team is very responsive and competent. They provided a great deal of education for our company."

"Customer service is great. They helped me to set up everything and showed how to edit my logs. Thank you."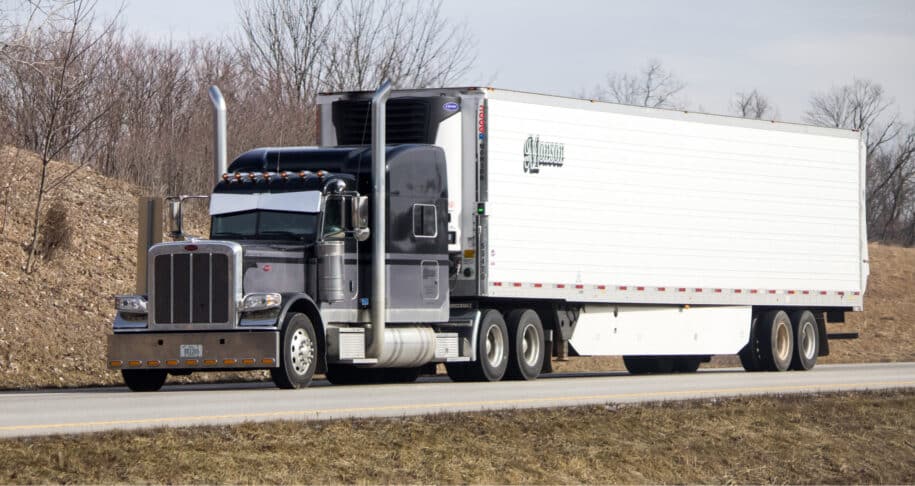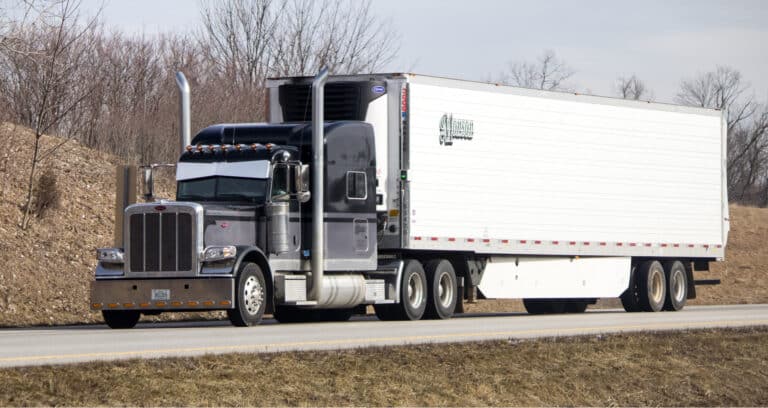 ELD Mandate Updates
The main reason truck drivers need an ELD is to comply with the truckers electronic log law and accurately record their HOS. Apart from compliance, an efficient electronic logbook should also be a helpful tool to streamline daily tasks and
Read More »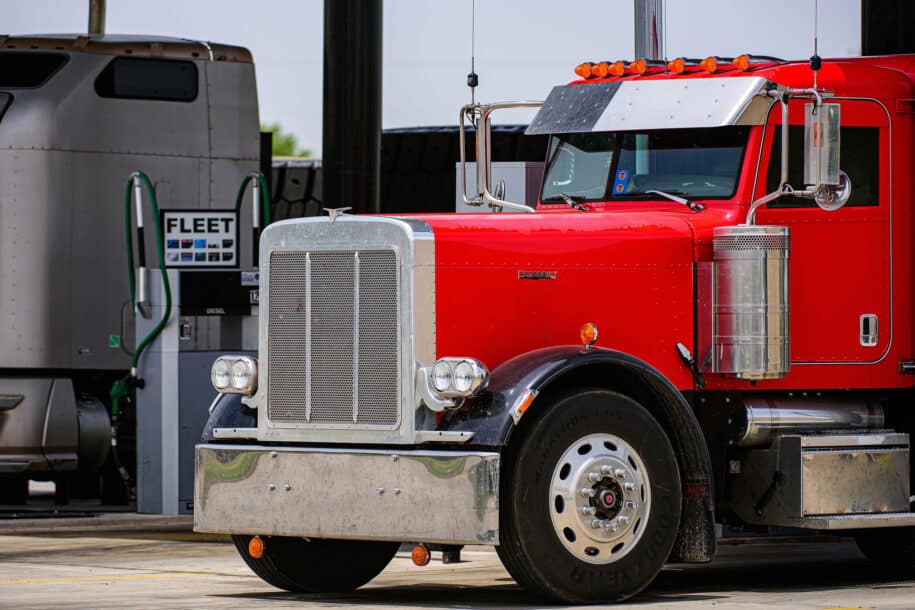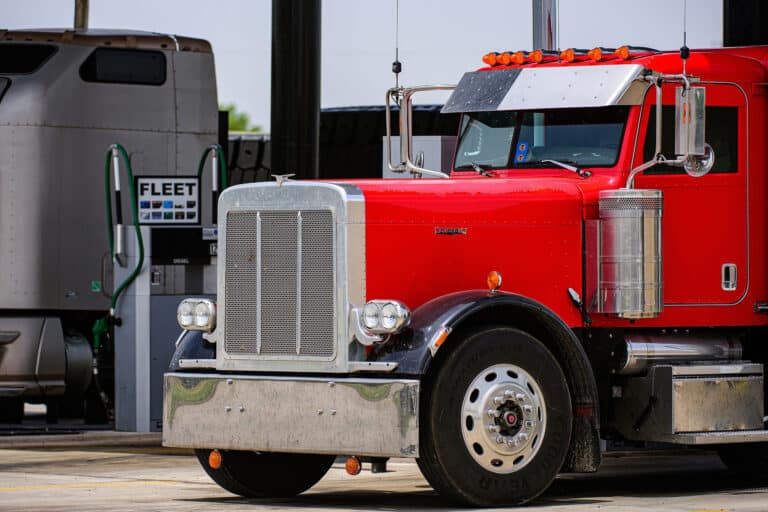 GPS Fleet Tracking Tips
Tracking trucks with GPS helps carriers cut operational costs and optimize processes by monitoring vehicles' locations in real-time, creating a more efficient workflow and increasing security for drivers and company assets. GPS truck tracking systems offer way more than just
Read More »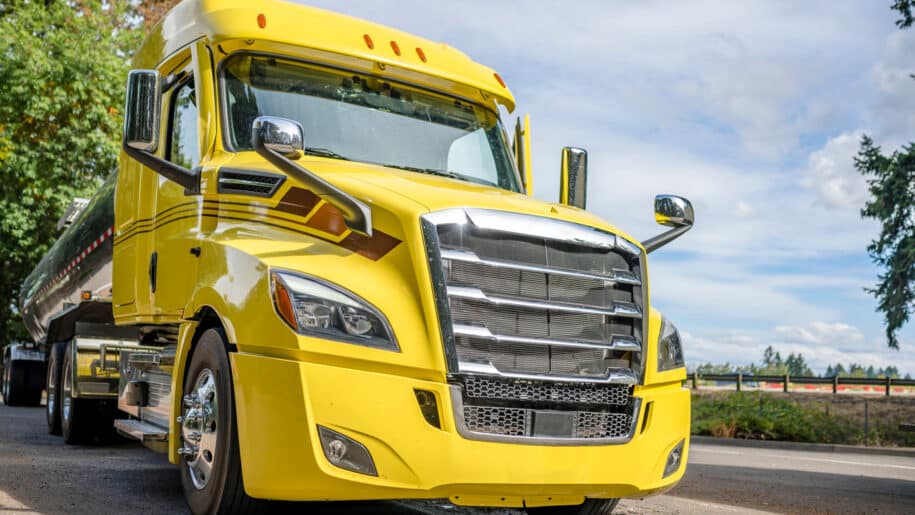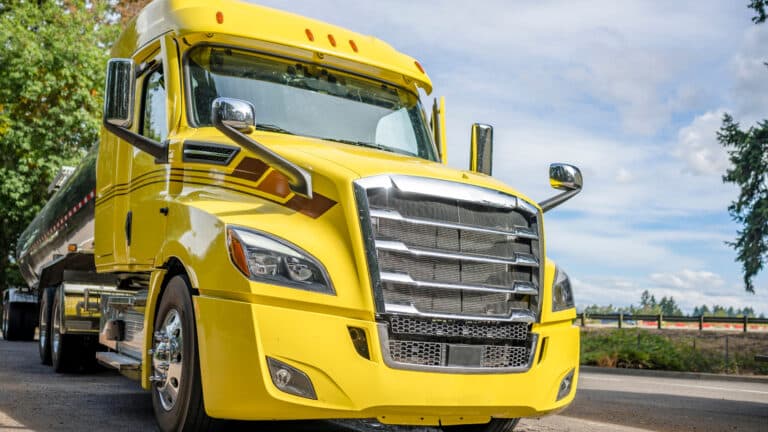 ELD Reviews
Since the ELD mandate was implemented in 2017, electronic logging devices have become an integral part of truckers' work routine. Commercial vehicle drivers are now required to record hours of service automatically using elogs; however, a quality electronic logbook can
Read More »