If you manage a fleet or are an owner-operator, then you need to have ELD logs. An ELD (Electronic Logging Device) is mandatory for any commercial truck in the United States territory. But as a truck driver, what happens when your electronic driver logs aren't working correctly? You might get stuck and be unable to complete trips, which affects both your cash and business flows. Or as a fleet manager, what happens when you run into complicated compliance issues, which can result in hefty fines? You might also miss important areas of opportunity to improve your fleet operations. Or you might even overlook important fleet management tasks, such as providing timely maintenance to your fleet. 
In the end, whether you're a truck driver or a fleet manager, you may end up losing valuable resources, including time and money. We understand these pain points, which is why we believe our  ELD solution  can help take your business to the next level.
What Exactly Are ELD Logs?
As a quick reminder (or in case you're new to the commercial trucking business), an ELD is an electronic logging device that automatically HOS (Hours of Service) and driving time records for Commercial Motor Vehicles (CMVs). But, who needs ELD logs? The answer is simple: truck drivers, owner-operators, fleet managers, or any other business involved in logistics and transportation. This is because electronic logbooks capture all sorts of information, from the data on the vehicle's engine, the miles driven, the movement and the stops.
An ELD solution can help fleet managers stay updated about their drivers' status with real-time visibility, real-time support, as well as helping stay on top of their fleet's planning, inspections processes, and legal compliance.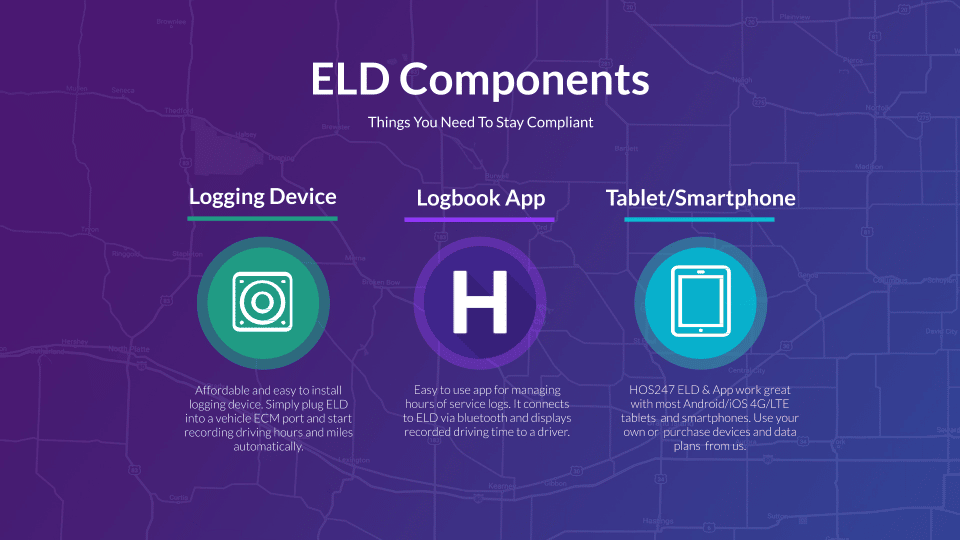 An ELD logbook service is what allows your trucks to run their routes in a legal fashion. Most CMVs are required to keep their records of duty status (RODS) by means of an electronic logging device. This particular rule affects various types of drivers across the United States, including commercial trucks drivers, commercial bus drivers, and owner-operators. It's also a tool that provides extremely relevant information regarding your truck fleet. For example, an ELD can help you keep track of:
HOS (Hours of Service) Compliance 
Your fleet's location with real-time GPS (which improves visibility and planning)
Your mileage state calculations (which save time, prevent human errors, and can help you stay on top of your IFTA (International Fuel Tax Agreement) tax)
DVIR (Driver Vehicle Inspection Report) for maintenance purposes
Real-time data that can be used to increase fleet operations efficiency
Vehicle diagnostics, which help provide fault code detection and notifications in real time
An ELD is composed of both hardware and software, which include a vehicle tracking device that's connected to the CMV, a fleet management software, and a mobile app. All of these components work together to provide a better picture of your fleet's status and allow you to find problem areas that need to be fixed, or areas of opportunity that you can take advantage of. Also, when choosing an ELD provider, make sure their system supports different HOS exemptions.
How HOS247 ELD Driver Logs Can Help Take Your Business To The Next Level
You already know all the different ways in which an ELD can help your business. From reducing costs and helping you stay on top of compliance to even allowing you enough time to provide maintenance to your fleet. The benefits are clear for everyone to see. But what isn't always clear is the reliability of your current ELD logs solution. You obviously don't want to risk a standstill fleet due to lack of proper functionality. And you might even be looking for top-notch customer support so that you get the attention you need, whenever you need it. If this is the case for you, then you need to switch your ELD provider.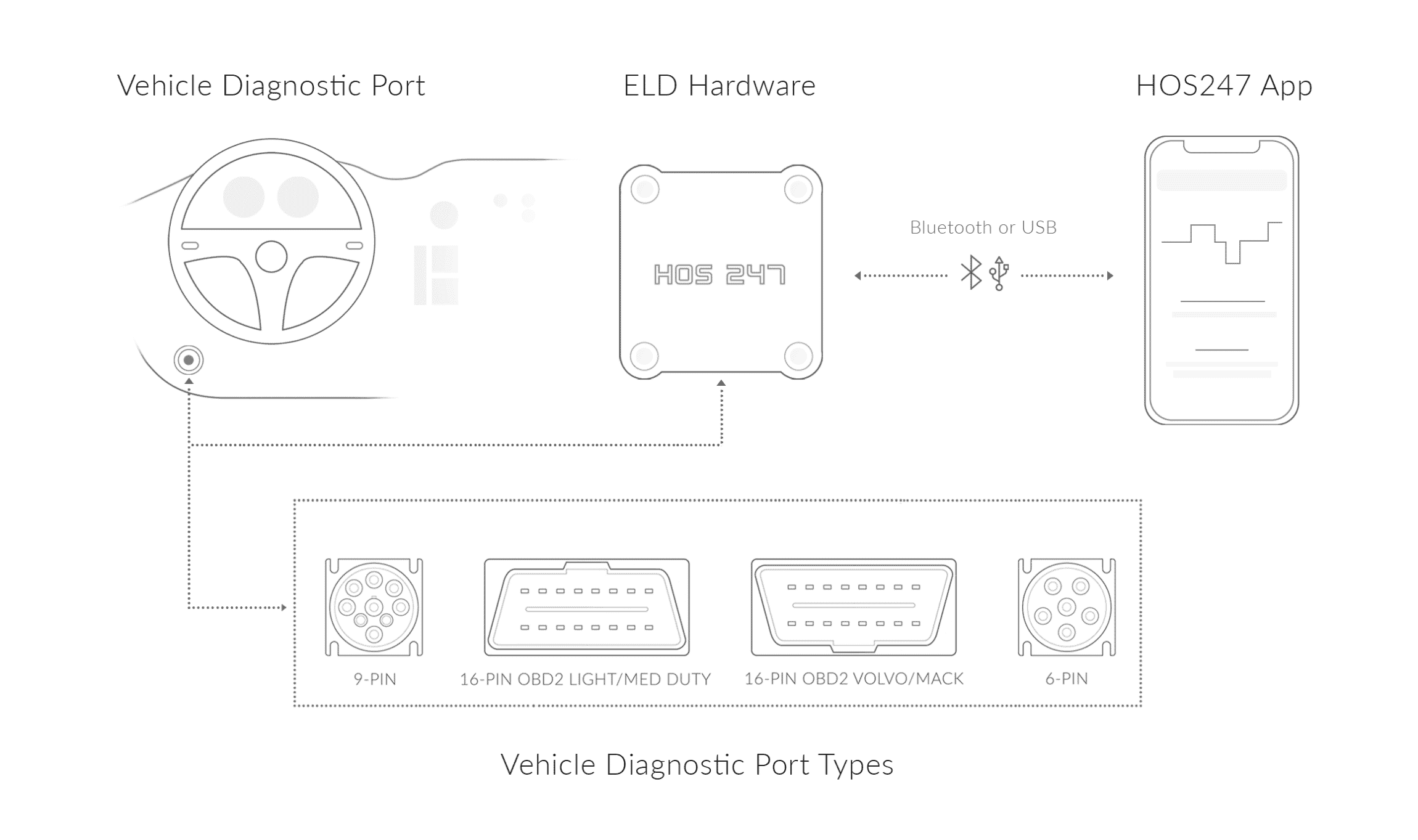 What HOS247 Brings to The Table
HOS247 is an industry leader providing electronic logging devices for truckers in the USA and Canada. We deliver a top-rated ELD solution with reliable hardware and software. We focus on transparency, with no hidden costs or sketchy upcharges. And most importantly, our customer support is of the highest quality. Here's everything that makes us special and sets us apart from the competition:
Top-Rated ELD
Our elogs are FMCSA-Certified. Our electronic logging devices are also easy to use, which has earned us high ratings with drivers, owner-operators, and fleet managers. We work hard everyday to bring an  ELD solution that is effective, efficient, and reliable for all of the parties involved, and through the years we've managed to become one of the top-rated ELD logbooks in the industry. 
Reliable Hardware
We provide the most reliable hardware for your electronic logging device. Our main focus for any ELD solution has always been dependability, so we've worked to make our ELD solution an easy-to-install, hassle-free process. This way, you'll never struggle to learn how to use ELD logs. HOS247 ELD hardware was strategically designed to be sound and dependable for every single commercial truck vehicle in your fleet. That way, you don't have to worry about hardware breaking down mid-drive. And if something were to happen, you will always count with high-quality support.
No Hidden Costs
We've all been there. You hire a service thinking the price you see upfront is what you will be charged. But when the bill for an electronic logging device finally arrives, surprise! You might be getting charged for a lot more than what you signed up for originally. This is why at HOS247, we don't have any hidden costs. Our costs are shown upfront, and we don't care whether you have 1 or 500 vehicles. Our pricing plans are flexible so that you can scale your ELD solution as you grow.
High-End Support
If any of your trucks' ELD gets stuck mid-drive, then getting in touch with customer service should not be a struggle. Sadly, for most electronic logbook solutions, it often always is. At HOS247, we work hard to provide amazing customer service whenever you may need it. This is because your commercial trucking fleet probably works around the clock, which means that your ELD service should do the same. If one of your truck drivers gets stuck in the middle of a drive, our high-end customer support team will be available to help them move forward. Other companies, meanwhile, offer limited customer support, which can hinder the on-the-road assistance you may need should the need arise. Honestly, this dedication and reliability are what makes us the best option in the ELD market. 
No Long-Term Contracts
We're aware that you may want to try a solution before committing to it. This is why with HOS247 you will be able to try our ELD solution for two weeks. If you find that we're not the right solution for you, you will be able to have two-week returns, free of any hassle. We also don't work with long-term contracts you need to commit to. Flexibility and adaptability are key for any business, which is why we believe our ELD solution can help you meet your management goals by adjusting to your needs.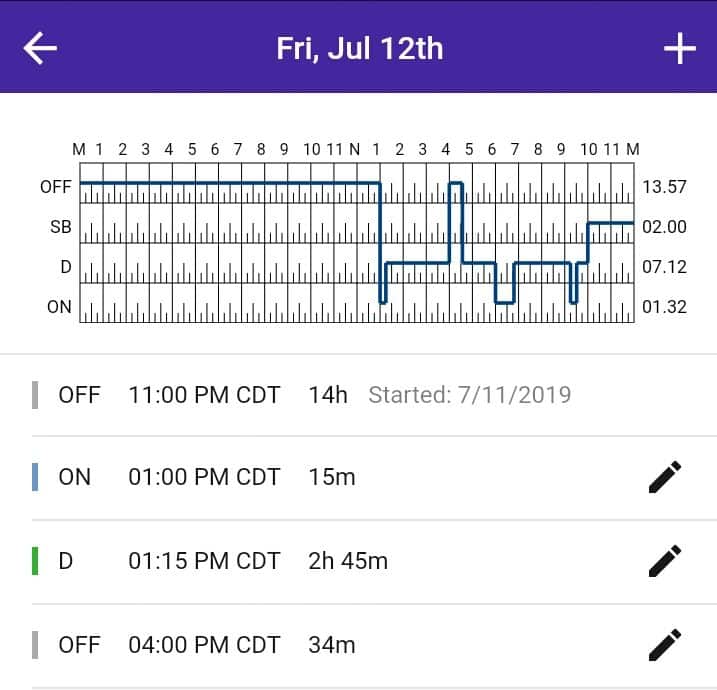 Other Ways ELD Can Help Your Business
Regarding fleet management, an electronic logging device service can help you much further than just paperwork. You will be able to save substantial amounts of money by avoiding fines. You will be able to reduce fuel costs through better planning. You will avoid driver fatigue by managing their schedules more efficiently. You will be able to steer clear of unexpected vehicle breakdowns by providing timely maintenance to your fleet as needed. You will be able to improve your operations thanks to clear fleet visibility. A few other clear ELD benefits include:
Increasing the safety of your drivers, which can help avoid accidents and save lives by avoiding driver fatigue
Simplifying your RODS (Records Of Duty Status) process and record-keeping, freeing up your time to focus on innovation and other improvements
Increasing compliant HOS (Hours of Service) through automation, which greatly reduces your company's workload and paperwork
Minimizing human error risk, which can improve the optimization of your fleet operations
Saving time and money in administration processes, which is always both helpful and welcome!
These are only a few of the benefits an ELD service can provide. There are many, many more benefits you will receive when you find the right ELD provider.
The Takeaway
We know that finding the perfect electronic logbook solution can be a challenging task. You need to find a company whose values align with yours, and whose solution provides everything you need (and then some more). To sum it all up, the right ELD solution should adjust to your business needs and fleet concerns. It should also have reliable hardware, easy to use software, and a stable connection you can always count on. It should help streamline your fleet operations and help you optimize your management processes. It should help you stay compliant with current ELD log rules. It should have no hidden or "surprise" costs that only setback your process and dampen your customer experience. And should something fail, it should provide first-class customer support at any hour of the day. 
This is what HOS247 provides in all of our ELD system, regardless of the pricing plan. We focus on providing everything an ELD solution needs to have, while centering on emphasizing great customer service. To put it mildly, we work to bring you the support you both need and expect for all the ELD features you actually use. 
If you have any questions or if you would like to discuss how HOS247 can help your business, you can talk to an ELD Advisor at 650-405-3372 or contact us to request a callback.
"Awesome. Easy to install and use. Top notch customer service! I recommend it to everyone."


"Great company to deal with. The support team is very responsive and competent. They provided a great deal of education for our company."

"Customer service is great. They helped me to set up everything and showed how to edit my logs. Thank you."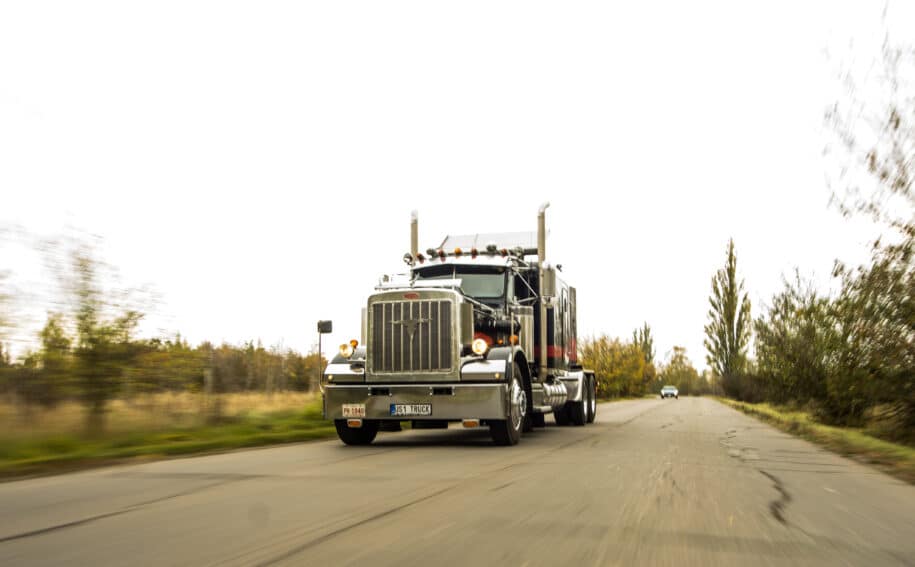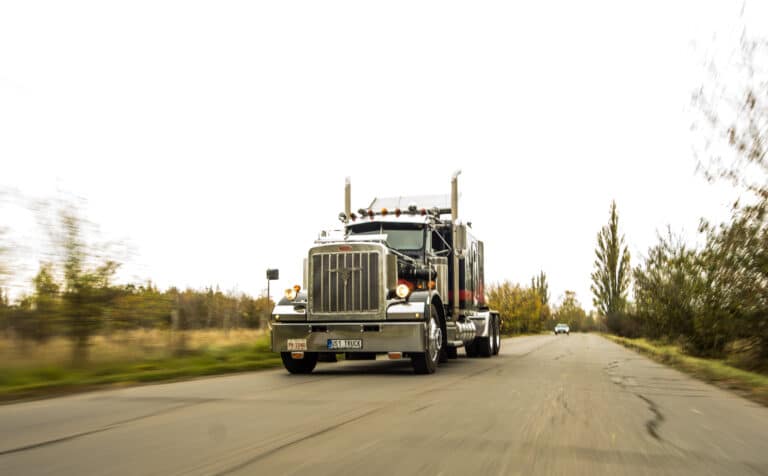 GPS Fleet Tracking Tips
GPS fleet tracking for small businesses is one of the most cost-effective and useful tools found in the trucking sector. Smaller-scale businesses can perform very well because of their capacity for lean management. Using technology to optimize processes and effectively
Read More »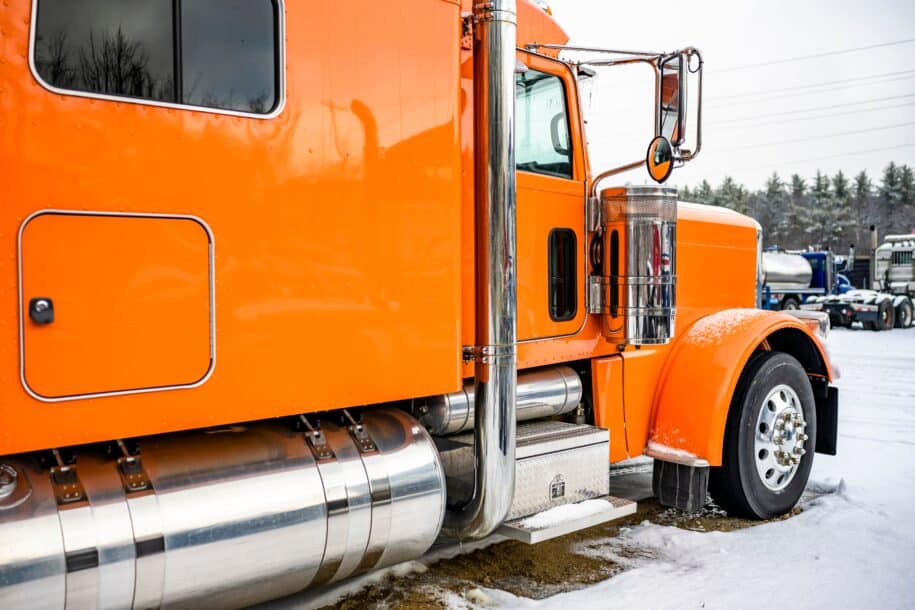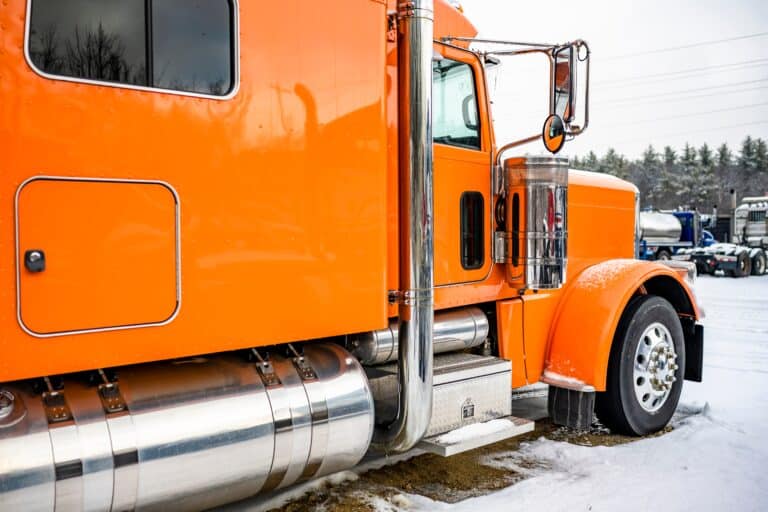 GPS Fleet Tracking Tips
Trucking companies have much to gain by using a GPS tracker for commercial vehicles. Logistics and overall business performance can reach a new level of productivity thanks to this technology. By having a bird's eye view of ongoing operations, drivers,
Read More »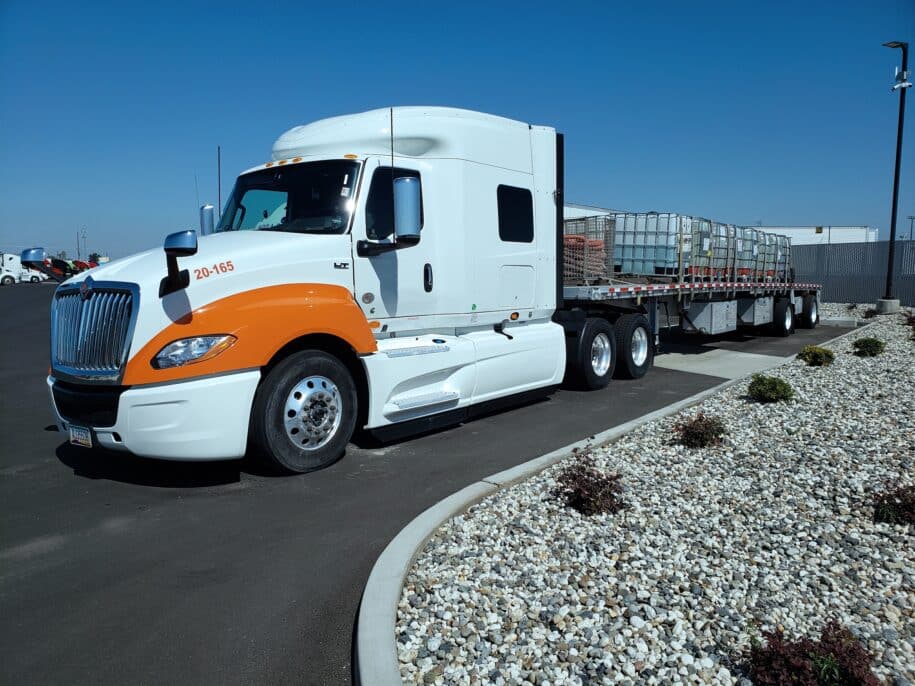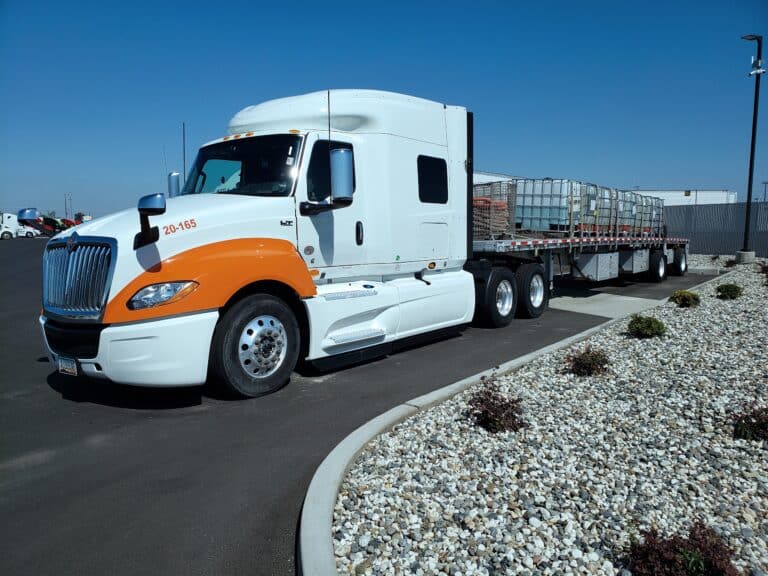 ELD Services & Devices
Hours of service records have been a part of truckers' jobs for many years. Since HOS rules became law and up until the ELD mandate was passed, paper logs were the way to keep records of duty status. Drivers would
Read More »