The FMCSA started the rollout of the ELD mandate back in 2017 and it is now in full enforcement. Compliance with these regulations includes using registered electronic logbooks. Many hot shot drivers, like most commercial vehicle drivers, are subject to this legislation and choosing the right elog can help them avoid issues and make operations more efficient. This article will focus specifically on how to find the best ELD for hot shot drivers so they can achieve compliance and boost their performance.
Do Hot Shot Drivers Need ELD Systems?
You may have heard that hot shot drivers don't need to follow HOS rules or keep electronic logs, but this is not true. Hot shot drivers will have to use an ELD depending on the weight of their vehicle and how far they have to travel. They are responsible for complying with the law, so it is up to drivers to know what federal HOS rules apply to them. If you are a hot shot driver to whom at least one of the following applies, you must keep HOS logs with an electronic logbook system:
Transports interstate commerce loads.
The vehicle has a gross vehicle weight rating (GVWR) or gross combination weight rating (GCWR) of 10,001 pounds or more.  
The gross vehicle weight (GVW) or gross combination weight (GCW)—whichever is greater—exceeds 10,001 pounds. 
The load includes hazardous materials and requires placards.
 Consider that several leading medium-duty trucks have a gross weight above 10,001 pounds (without trailers attached). An ELD is necessary even while driving without an attached trailer, or "bobtailing." Most hot shot drivers will be expected to comply with HOS regulations and the elog mandate, so they will need the best ELD for hot shot trucking operations available to them.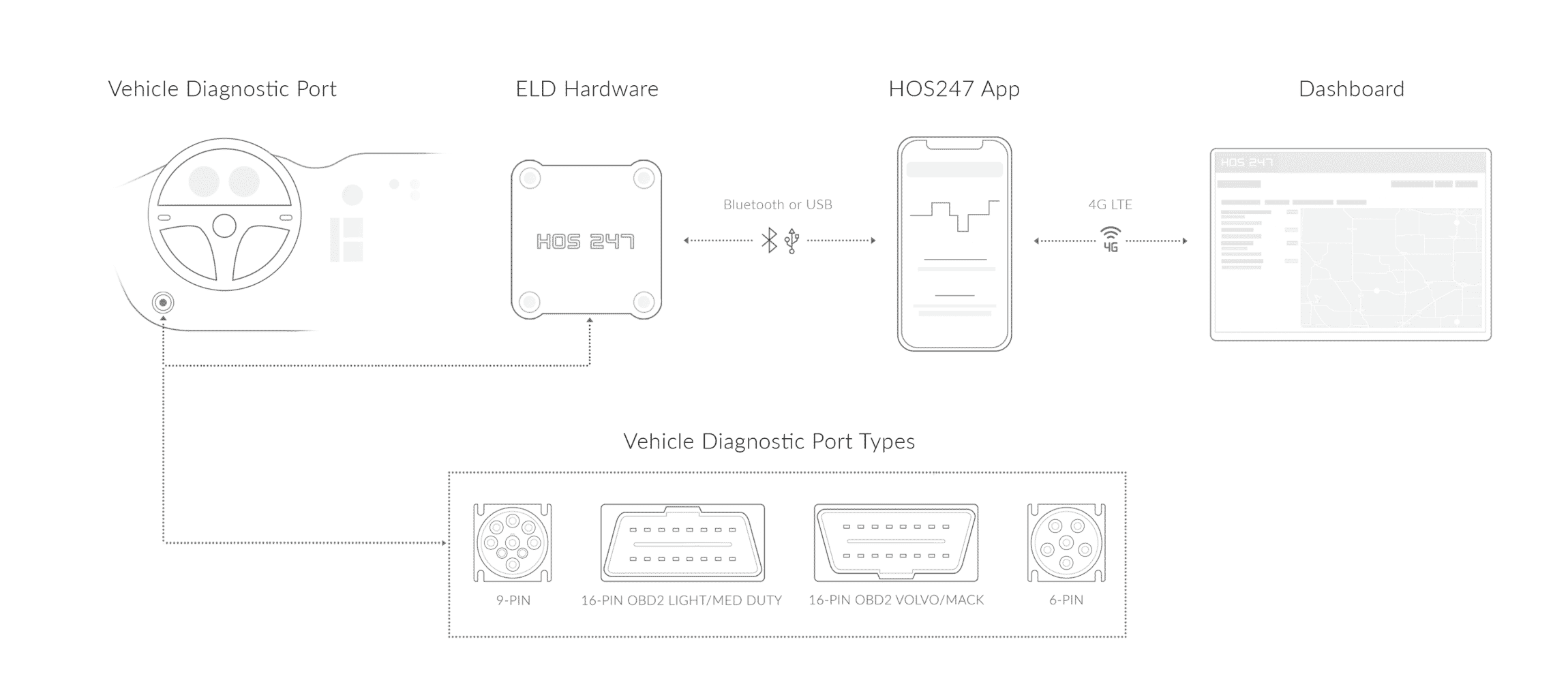 ELD Providers for Hot Shot Drivers
To help truckers looking for the best ELD for hot shot businesses, the HOS247 team has compiled this list of major elog providers and their ratings on app distribution platforms. Make sure to read a few user reviews before choosing a provider so you know what to expect post-sale.
RANK

ELD PROVIDER

iOS APPSTORE

ANDROID PLAYSTORE

1

2

KeepTruckin

3

JJ Keller

4

5

6

Transflo

7

PeopleNet

8

Verizon

9

Stoneridge

10

Teletrac

No iOS app

No Rating Yet
HOS247 Is a Leading ELD Provider for Hot Shot Trucks 
Our elog solution brings more value than just compliance with FMCSA requirements. HOS247 is a strategic partner for hot shot drivers. The hardware supports OBD-II protocols required for hot shot trucking and works perfectly on light-duty and medium-duty vehicles. We provide users with a reliable, practical and straightforward electronic logbook that is complemented with top-rated technical support and benefits such as:
Reliable and easy-to-install hardware. Our device has been tested for durability and efficient performance, and it was designed for simple and quick installation. Just connect the device, sync it with the app using Bluetooth, and the system will be set and ready to operate.
Driver-friendly logbook software. The app and online portal are user friendly and intuitive. The logbook is compatible with Android and iOS devices to suit the preference of the driver.
Top-rated customer support. The HOS247 technical assistance team is ready to help customers Monday through Sunday. The staff is well trained and fluent in English, Spanish, Russian, and Polish. Our callback policy ensures any issue gets resolved as soon as possible.
Two-week trial period. We offer a tryout period of two weeks for truckers to get familiar with the logbook. You will receive a full refund if you decide to return it within that time: no questions asked, no hassle, no strings attached.
No contract policy. Our customers stay with us because they like our product, not because of forced contracts. You can choose to pay on a monthly or annual basis. Monthly plans can be scaled up or down as needed. 
Extra features. Our electronic logbook can be topped off with real-time GPS tracking, vehicle diagnostics with fault code detection, IFTA mileage calculations, and more.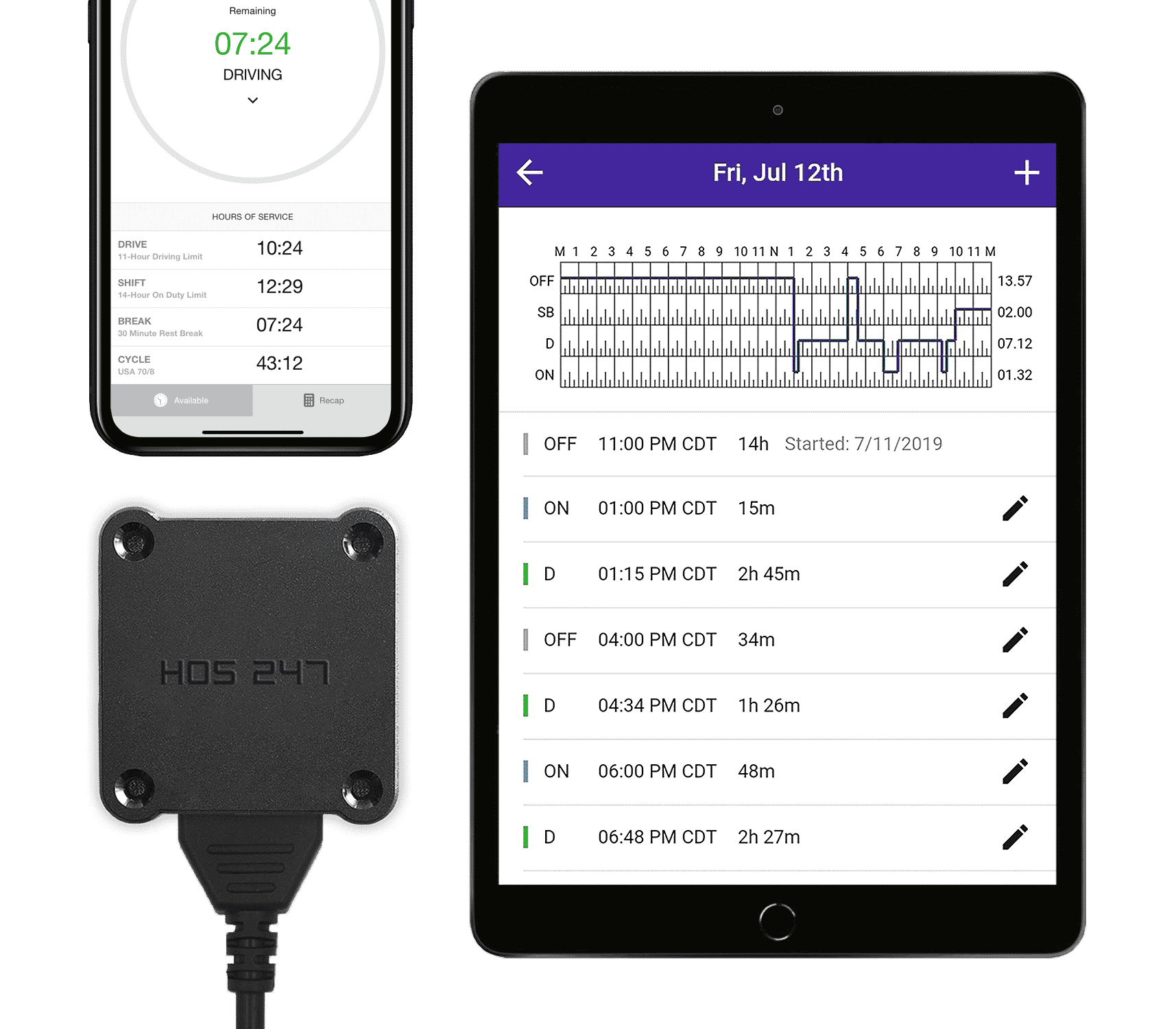 What Is Hot Shot Trucking? 
Hotshot trucking is all about hauling small freights within a short time frame. It is a small but growing sector in the trucking industry. The market needs transportation options to move materials fast, cost-effectively, and with less restrictions than the ones large carriers are subject to. Hot shot drivers are ideal for this kind of loads. They are different from other truckers because:
Hot shot drivers typically spend more time at home. 
Many of them are owner-operators or small fleet owners. 
They often carry incomplete truckloads. 
They have lower startup costs compared to traditional big rig trucking.
They can operate without a CDL as long as they haul loads under 10,000 pounds and have the right documents.
They use medium-duty trucks in classes 3-5, which include:

Full-size pickups
Box trucks
Walk-in vans
City delivery trucks 
Hot shot truckers' loads are hauled with midsize trucks instead of standard rigs. Essentially, hot shot truckers operate and haul their loads with an upgraded pickup truck and have faster turnaround times. Overall, the cost of transportation is reduced for both drivers and clients.
The truck needs to be capable of hauling 10,000 pounds and more with relative ease. This is a considerable weight, so it is preferable to choose a vehicle that can haul the load comfortably. This weight also requires the driver to use an electronic logbook. Choosing the best ELD for hot shot trucking is a chance to stay compliant and improve the business. 
Diagnostics Protocols For Hotshot Trucks and Installation for OBD-II Vehicles 
Hot shot trucks have their own set of on-board diagnostics protocols (OBD-II). These protocols specify close to a hundred standardized parameters, most of which apply to the engine and include the data required by the FMCSA. To select the best ELD for hot shot drivers, a wise first step would be to make sure that it supports these protocols, since many ELDs on the market are intended for heavy-duty vehicles and might not be compatible.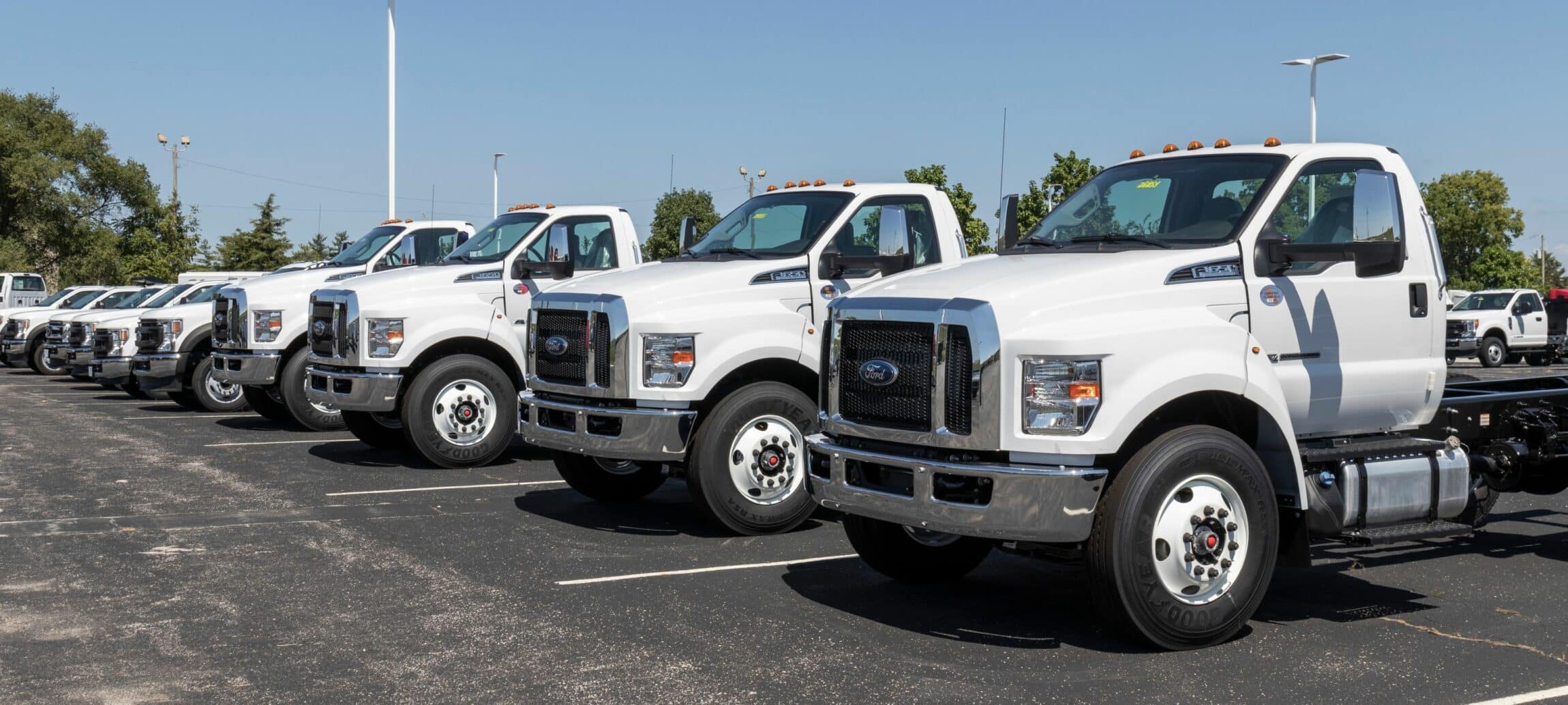 To install the ELD on an OBD-II vehicle, a few steps are necessary. Always start with the parking brake engaged and the engine turned off. The main power switch should also be turned off, if at all possible. When all of this is done, the driver must find the OBD-II diagnostic port and follow these instructions:
Install the device in a convenient location, such as near the windshield. It should have a clear line of sight to the sky for the GPS tracking capabilities.
Connect and lock the 16pin OBD-II end of the cable to the port located earlier.
Attach the other end of the cable to the installed device. Secure the device using screws or provided dual-lock reclosable fastener.
After successfully installing the hardware, synchronize it with an electronic logbook app on a phone or tablet.
If you are on the lookout for the best ELD for hot shot drivers, HOS247 is an excellent option to consider. Our user reviews demonstrate the quality of our product and our dedication to our clients. HOS247 logbooks are easy to install and use and perfectly compatible with hot shot trucks. You can request a free demo or a two-week trial here.
"Awesome. Easy to install and use. Top notch customer service! I recommend it to everyone."


"Great company to deal with. The support team is very responsive and competent. They provided a great deal of education for our company."

"Customer service is great. They helped me to set up everything and showed how to edit my logs. Thank you."




Fleet Management Systems & Features
Fleet managers have a monumental responsibility in the trucking industry. Their job is multifaceted and complex, and a reliable fleet management vehicle tracking system is one of the best ways to streamline it. This article will look at the positive
Read More »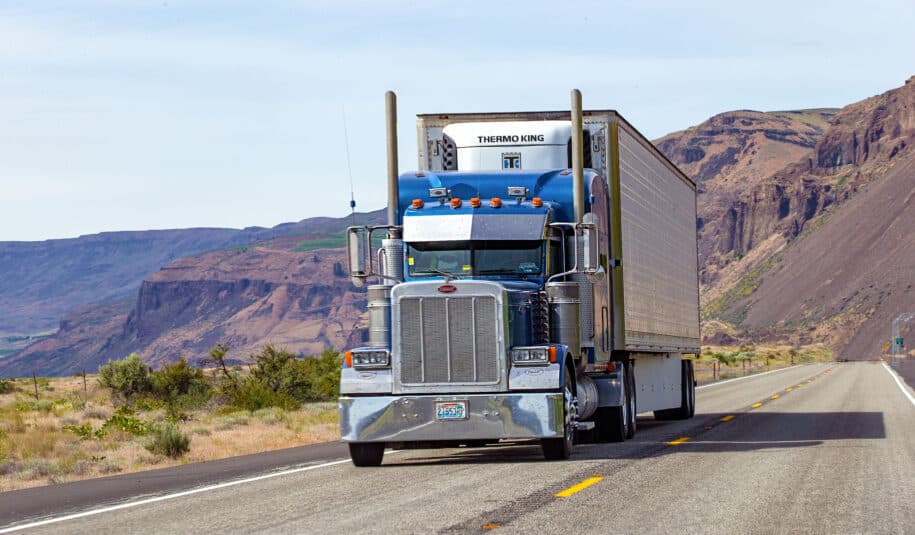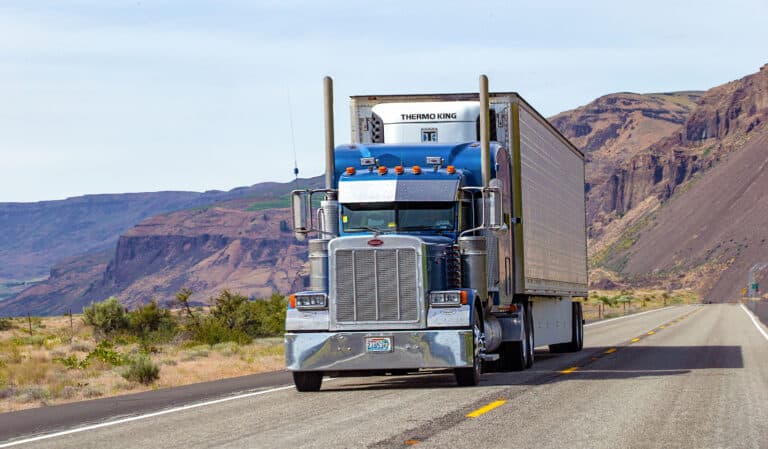 ELD Services & Devices
As the trucking industry advances, the adoption of electronic logging devices (ELDs) is reshaping how commercial motor vehicle (CMV) drivers maintain their records of duty status (RODS). This article sheds light on key differences between paper and electronic CMV logbooks,
Read More »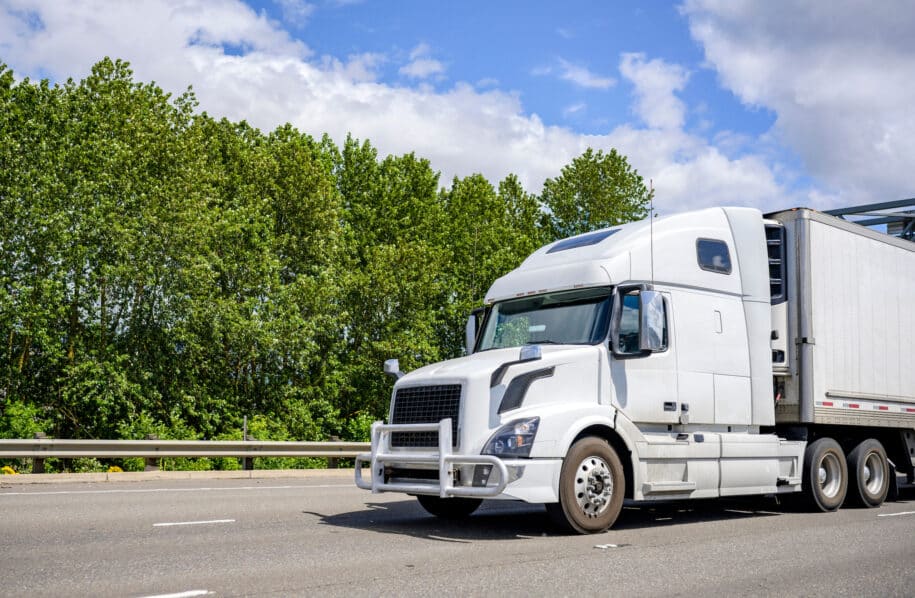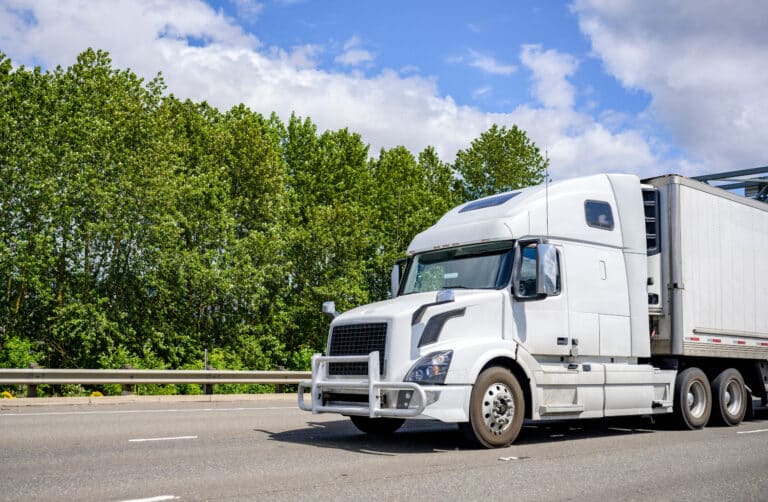 ELD Services & Devices
ELDs HOS Logbook for American Truckers The federal mandate for the use of electronic logging devices (ELDs) helps keep drivers compliant with hours of service (HOS) limits. Driver fatigue has proven to cause accidents and losses—human, material, and economic. The
Read More »